This page contains affiliate links. Please read our disclosure for more info.
12 days ago while we were off the grid in Cuba we celebrated our three year nomadiversary. It's hard to believe that we've been travelling the world as digital nomads for three whole years.
As always it's been a year packed full of adventure and challenges as we explored 12 countries from Asia to Europe, the Middle East, North America and the Caribbean. Here are some of our favourite destinations and experiences from our third year on the road.
Burma (Myanmar)
Yangon
Yangon is a chaotic city of attractively crumbling colonial buildings, cracked pavements, and vibrant street scenes. The sights, smells and fried snacks reminded us of India and like there it's a place you have to throw yourself into. Exploring the city wasn't about sightseeing for us (although the immense golden Shwedagaon Pagoda is impressive), but about wandering the streets; sitting on tiny stools at a street stand eating the best ever barbecue; and watching the rhythm of daily life at a jetty as commuters crowded onto colourful long tail boats amongst squawking seagulls while the sun set on the Yangon River.
Inle Lake
Our favourite place in Burma was a peaceful retreat from the busy cities. We explored the mountainside Inle Lake and the surrounding villages by boat, canoe and bicycle, visiting colourful hill tribe markets, floating gardens, hot springs, and even a winery.
The Elections
We left Burma on a high note with Aung San Suu Kyi's victory in the by-elections. These were the first free elections in 50 years and although the leader of the democracy movement only won a seat in parliament it was a big step forward considering she has been under house arrest for much of the last 20 years. Celebrations were understandably restrained – the military is still in control – so there was no dancing in the streets, but the people we spoke to were jubilant and hopeful for big changes in the future.
Thailand
The Best Places We Have Ever Stayed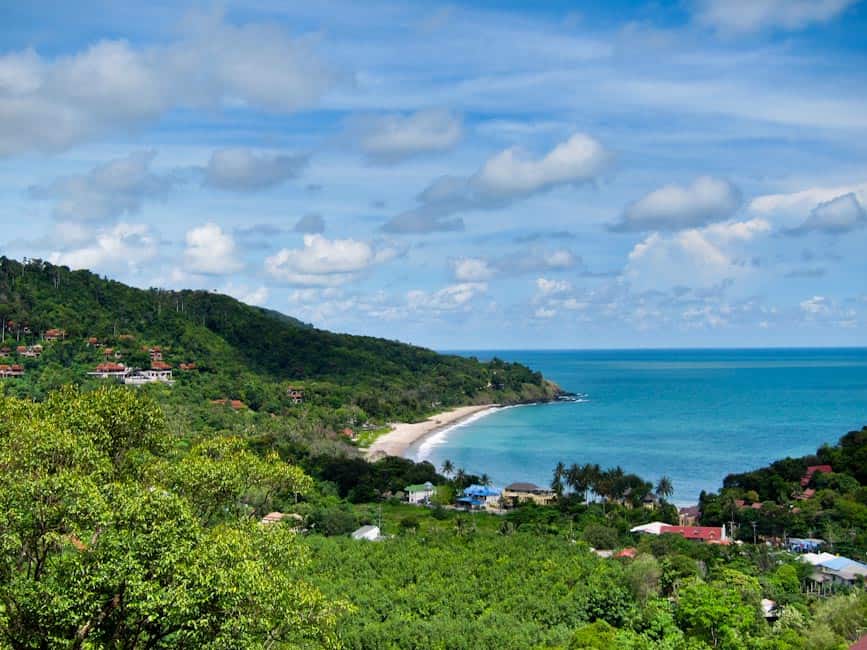 On the Thai island of Koh Lanta we were lucky enough to stay in two of the most amazing places we've ever stayed. At Baan Kantiang See our comfortable villa had the most spectacular views of jungle covered hills and Kantiang Bay below—we could even enjoy the view from the infinity pool.
We didn't think we'd be able to top that but we went on to stay in a dream beachfront villa complete with private infinity pool, cinema room, piano, and gorgeous artsy decor.
Koh Lanta
It wasn't just the villas that made us love Koh Lanta. We spent a month mopeding around the jungly island, exploring remote beaches, enjoying the most incredible sunsets of our lives, island hopping around the nearby Trang Islands, and scuba diving with thousands of colourful fish.
Getting Away From It All on Koh Jum
Koh Jum is one of the quieter Thai Islands and with limited internet access, the perfect place to escape from it all. For a few days we enjoyed empty golden beaches, watching monkeys play on our bungalow roof, and an adventurous motorbike trip around the island along the worst "roads" we've ever experienced.
Malaysia
Kuala Lumpur
We loved seeing the Petronas Towers lit up at night and exploring the different neighbourhoods, but our highlight in Kuala Lumpur was the Indian food—from foot long dosas to banana leaves piled with rice and curries. It was the cheapest and most authentic that we've had outside of India.
Italy
Italian Food & Wine
We went to Italy for the food and it was definitely the focus of our trip. From saffron gelato in San Gimignano, to the ingenious use of stale bread in Tuscany, to the simple creamy decadence of cacio e pepe in Rome—it was all outstanding.
We delved deeper into Italian food culture on our food tours in Rome and the Garfagnana, our cucina povera cooking course, wine school in Siena, and our visits to the family-run wineries of Umbria. Each time we visit Italy we gain an even greater appreciation and shared passion of the Italians' obsession with food, and the deliciousness of even the simplest dishes.
Exploring Tuscany
Having a month to explore Tuscany was a wonderful luxury. We based ourselves in the tiny hill town of Montecarlo, a fortress perched above the vineyards and olive groves, where we experienced life away from the tourists with evening passeggiate along the cobbled streets, and Sunday afternoon festivals—the archery competition by men in medieval dress was a highlight.
From Montecarlo we took day trips around Tuscany—to visit the art galleries of Florence, climb Siena's tower, walk around Lucca's walls, horse ride through the olive groves, and witness a candle lit festival in Pisa. There was plenty of getting lost in the winding country lanes, leisurely lunches with a glass of wine, and walking it off up the steep cobbled streets of the many stunning hill towns.
The Garfagnana
An hour or so north of the rolling hills and vineyards of the classic Tuscan countryside we discovered a completely different side to the region. The Garfagnana is wilder, more mountainous, and without the big name attractions of Florence or Pisa it receives far fewer visitors. We navigated twisting mountain roads past gushing rivers and medieval towns perched on hilltops; explored the local food scene; and fell in love with Barga and its maze of cobblestone streets tumbling down the hillside.
The Neighbourhoods of Rome
We visited Rome twice last year and dedicated each visit to exploring a different neighbourhood, both walkable to the historic centre but far away from its tour groups and traffic. Trastevere is no longer a secret but it's still gorgeous with atmospheric crumbling buildings dripping with ivy, and red and pink geraniums hanging from balconies.
Testaccio is much grittier, less pretty than Trastevere but we loved the vibrant food scene, the quirky history, and the glimpse of ordinary daily Italian life far away from the tourist crowds.
Spello
Our second visit to Italy took us to Umbria, Tuscany's less visited but equally lovely neighbour. We spent a few weeks in Spello, a picture perfect hill town ideal for our two favourite Italian pleasures—eating and wandering.
Belgium
Bruges & Ghent
We spent a few days in Flanders to experience their vibrant summer festival scene and as a bonus got to explore the gothic, fairytale charms of Bruges and Ghent. And of course eat lots of chocolate.
England
Attending the Olympics
We started off as Olympic cynics but while back in the UK to visit family we watched the opening ceremony and were hooked. We loved watching the excellent coverage on the BBC and cheering along Team GB, but best of all we visited the impressive Olympic Park and even get some cheap returns to see a handball game.
Portugal
Lisbon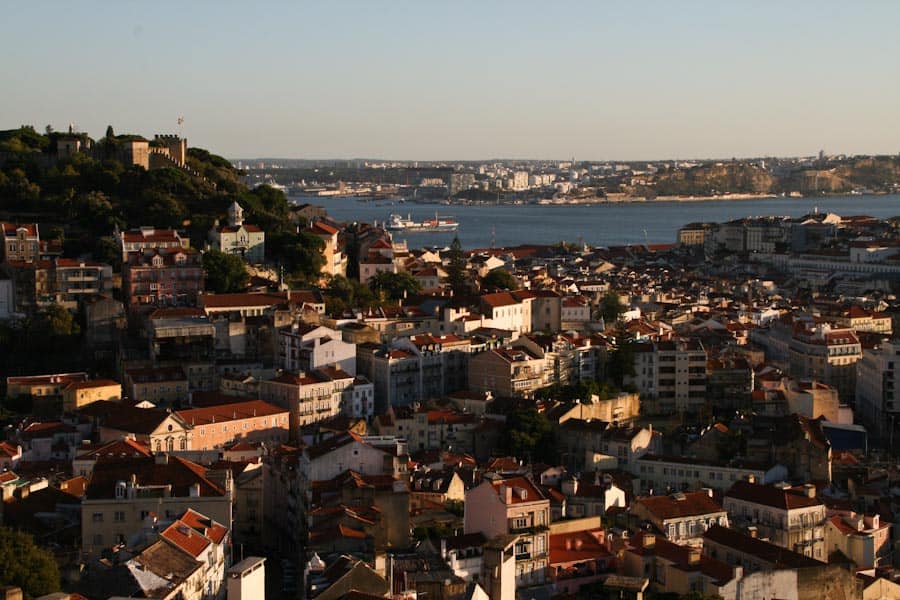 Lisbon was the perfect base for us in August. It's a city of colourful tiled buildings, spectacular views, winding cobblestone lanes, pavement cafes, and magnificent churches. We fell in love with our historic neighbourhood Alfama and with the fairytale palaces of Sintra which make an easy day trip.
Douro Valley
How we had never heard of the Douro Valley before I do not know. It's one of the oldest wine regions in the world with a spectacular setting of man made vine terraces sloping steeply down towards the winding Douro river. As well as enjoying the stunning views we visited some wonderful wine estates and discovered the joys of port.
Jordan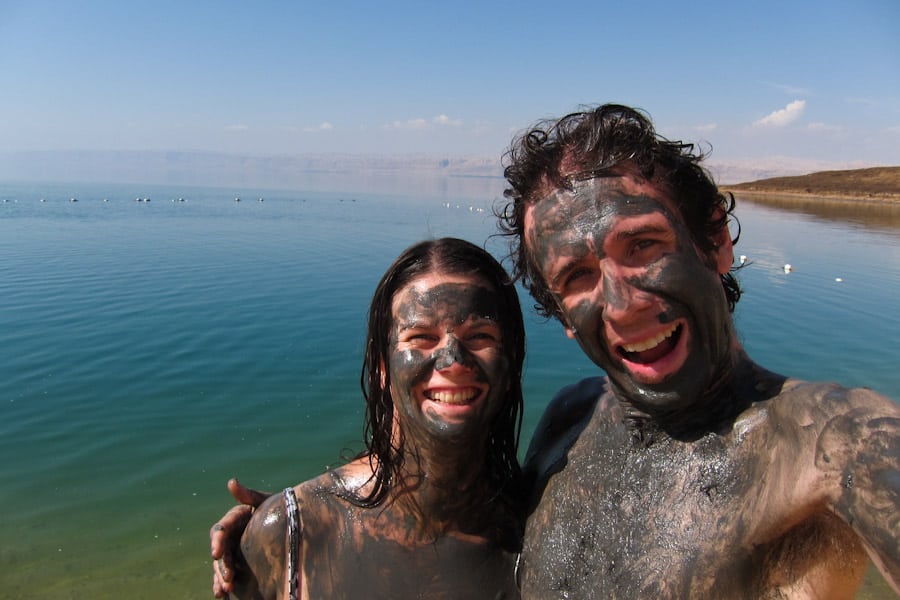 Jordan was definitely one of our favourite countries last year. We only spent 10 days there but experienced so much including hiking at majestic Petra, spending a candle lit night in an ecolodge, galloping through the Wadi Rum desert, floating in the Dead Sea, seeing a whale shark in the Red Sea, and eating all that delicious mezze.
USA
Miami
Miami, especially South Beach, is known for its beaches and parties and as much as we loved that turquoise sea we wanted to explore a different side to the city. We took a series of walking tours where we discovered stylish Art Deco architecture, learnt about the ups and downs of South Beach's history, sampled the Latin flavours of local cuisine, and were transported to Cuba in Little Havana.
Mexico
Living by the Beach in Playa del Carmen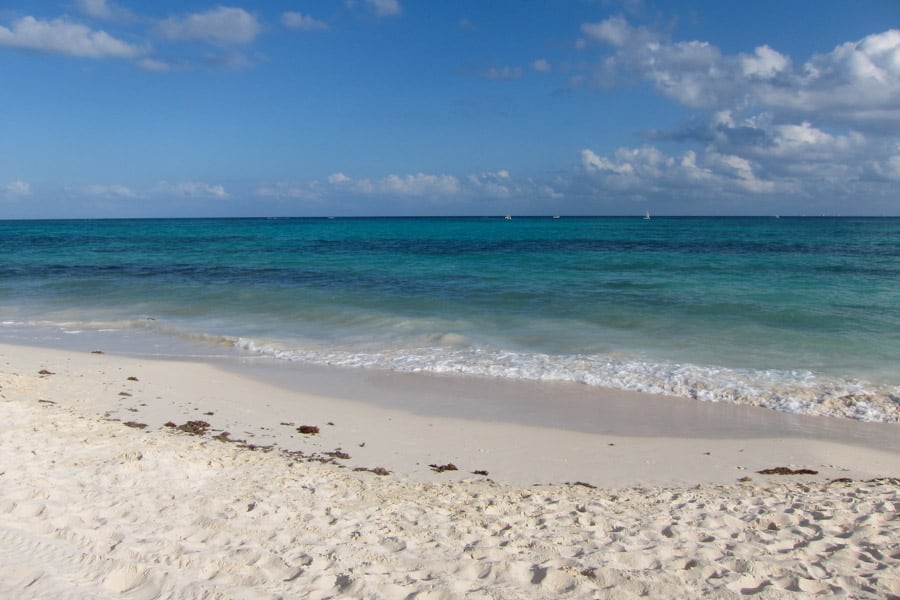 What a luxury to spend three months living just two minutes from the Caribbean Sea. From early morning runs to afternoon work breaks, sunset walks, and even a horse ride, we could never get enough of the white sandy beach and turquoise sea. Renting an apartment meant we got an alternative view of the touristy town and could work on our Mexican cooking skills.
Snorkelling with Turtles at Akumal
Our absolute favourite day trip from Playa del Carmen was to Akumal where you can snorkel with dozens of turtles right off the beach. We've seen turtles while scuba diving before but have never been anywhere where they are so accessible. It was a magical experience to be so close, watching them munch on sea grass and waiting for them to poke their heads above the water right next to us.
Cuba
Havana
Our final destination of the year was the glorious, decaying, colourful city of Havana. We gawked at classic American cars; dodged waves on the Malecon; saw artists at work in the many tiny galleries and workshops; watched salsa dancers enviously at the Casa de la Musica; ate peso pizza from holes in the wall; and strolled in the middle of the vibrant streets alongside bicycle rickshaws, horse carts, baseball-playing kids, fruit vendors, and cigar-smoking gents.
Releasing Our App
Our biggest achievement of the year (besides tripling our visitors to this site) was finally releasing our first paid product. We're proud that we got over the fear of sending it out into the world and that our Trail Wallet App is helping many travellers to stay on budget. We use it ourselves every day and have big plans to make it even more useful.
Winning Best Travel Photography Blog
When we returned from Cuba some good news was awaiting us—we'd won the Best Photo Blog award in the Skyscanner UK Bloscars. A big thank you to all of you who voted for us. We really appreciate your ongoing support and are glad you've enjoyed our photos from our travels. The award was the perfect way to celebrate three years on the road.
The digital nomad lifestyle may sound like a dream but it isn't easy, and in the past year we've suffered from self doubt, travel burn out, money worries, and many challenges along the way. But looking back at the wonderful places we visited in our third year we are reminded why we decided to sell everything and travel and feel more certain than ever that we are on the right path. We continue to be enormously grateful for the freedom we have to explore the world together while working on projects we love. We can't wait to see what our fourth year holds for us.