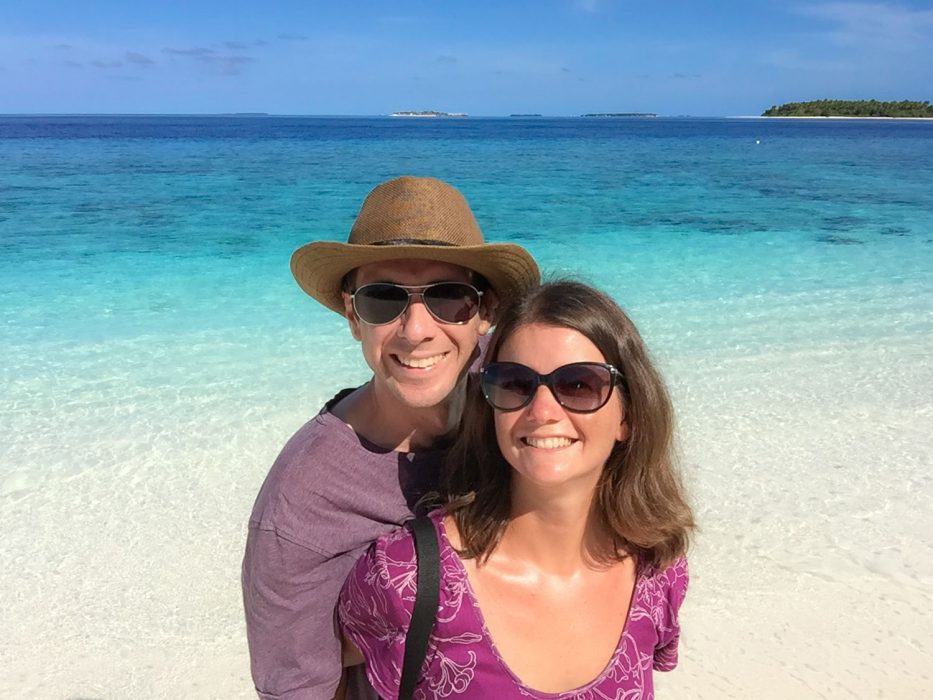 We are Simon Fairbairn and Erin McNeaney, a digital nomad couple who sold everything we owned and left the UK in 2010 to travel the world indefinitely.
With just carry-on luggage we've been slow travelling our way around the world earning a living on the road from this travel blog.
We write in-depth travel guides to help you plan your perfect trip to both popular and off-the-beaten-track destinations. We share tips on packing light, the best vegetarian food we find along the way, and the ups and downs of nomadic life.
On our Start Here page you can find our recommended posts to get you started.
How We Became Digital Nomads
In 2008 we spent a year travelling around India, South East Asia, Australia, the South Pacific and the US and we experienced more in that year than we had in the previous ten.
We met some wonderful people, saw some amazing places and did some incredible things. It was awe-inspiring and beautiful and frustrating and scary and exciting – it was everything but dull.
On our return to the UK, we found it very difficult to get back into the routine that we'd left. The mortgage, the bills, the car, our accumulated junk, the tedious repetitiveness of the nine to five – having experienced the vastness of the world and all of the opportunity out there, we struggled to fit back into business as usual.
So we decided to head off again, but this time we left for good. We sold everything we owned, quit our jobs, rented out our house and headed out to play dice with destiny.
Our Journey So Far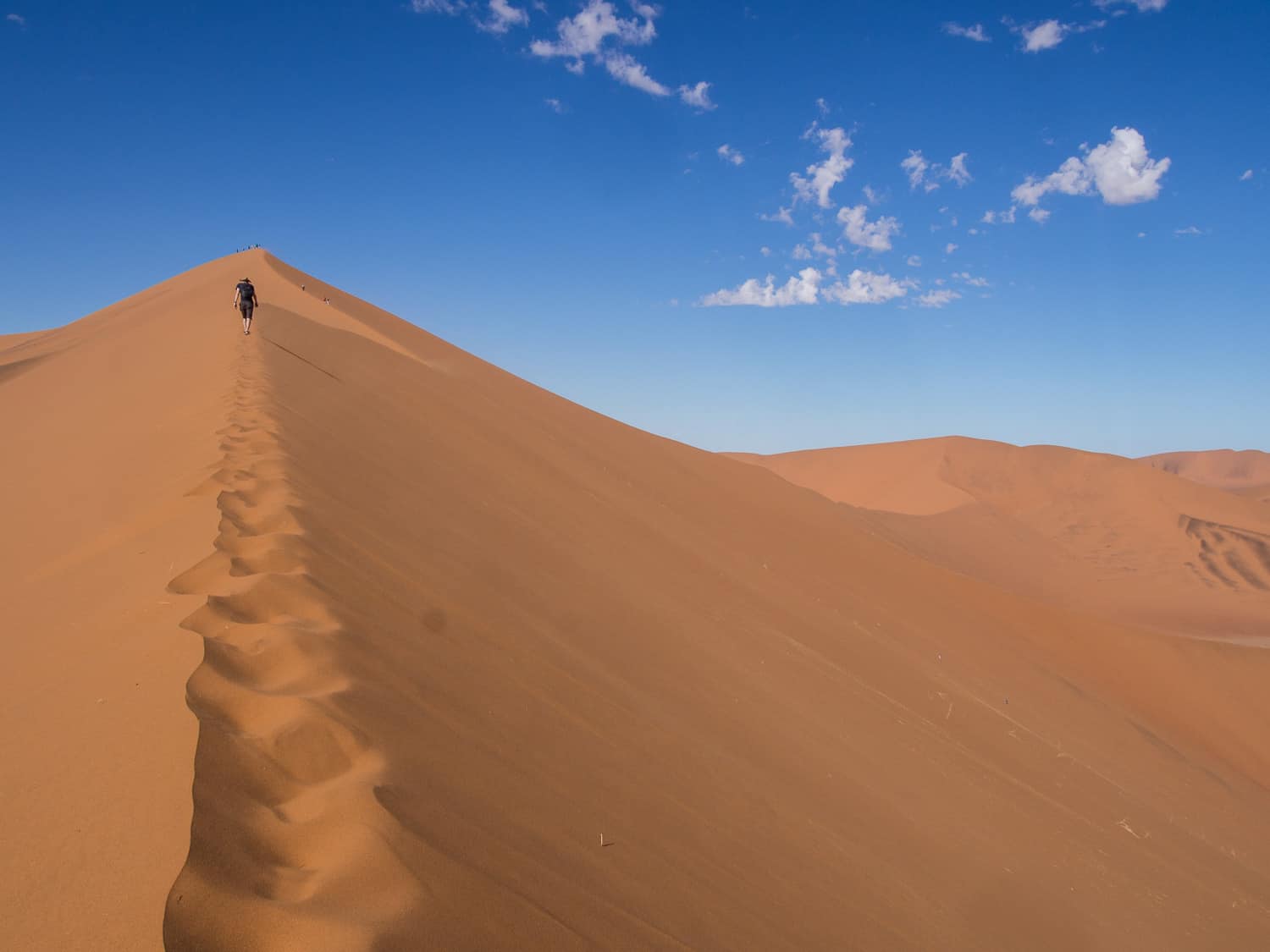 We left the UK on 1st March 2010 with a one-way ticket to Rio de Janeiro. We spent the first year in South America and since then have visited Asia, Europe, Africa, Central and North America, the Middle East, and Oceania.
We've had countless incredible experiences over the years. Highlights include getting up close to lions and leopards on safari in South Africa, climbing huge sand dunes and kayaking with baby seals in Namibia, learning to sail a yacht in Malaysia, riding a hot air balloon ride over otherworldly Cappadocia in Turkey, falling in love with Japan, eating our way around Italy and working it off with a hike up an active volcano, snorkelling with turtles in Mexico (and releasing baby turtles into the sea), staying in an overwater bungalow in the Maldives, visiting most of the Disney parks in the world, running a half-marathon in California wine country, and so much more!
We love good food, responsible wildlife encounters, snorkelling, train journeys, road trips, riding motorbikes and horses, not-too-long hikes, and special places to stay.
Our favourite way to explore a city (or best of all, an Italian hilltown) is by aimless wandering with frequent breaks for eating.
You can see where we've been and read about our experiences on our Destinations page.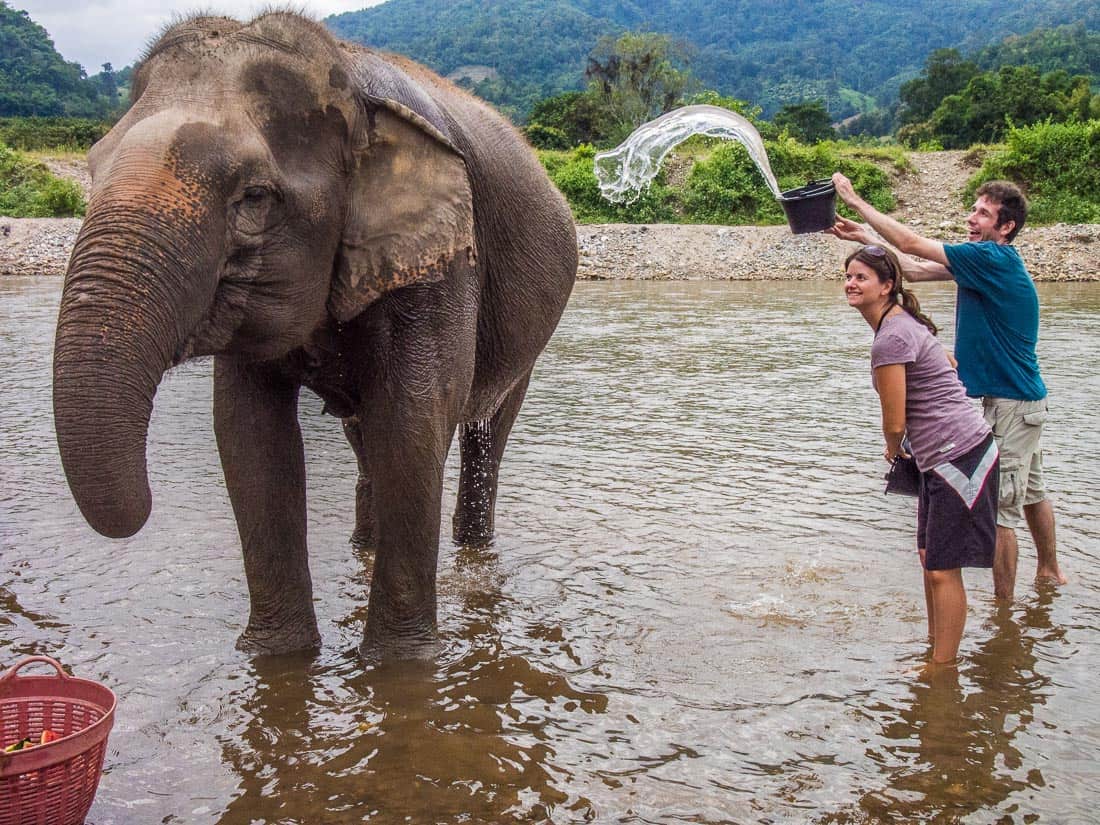 How We Fund Our Travels
We are digital nomads, so where there's internet (and sometimes even where there isn't), we work.
Simon started out doing web design and development, and after a few years, he launched Voyage Travel Apps, creating iPhone apps that make your travels easier. After 10 years, he retired our popular Trail Wallet app in 2022.
Our income now comes from affiliate sales and advertising on this site.
We've written a detailed post about how we fund our travels.
About Simon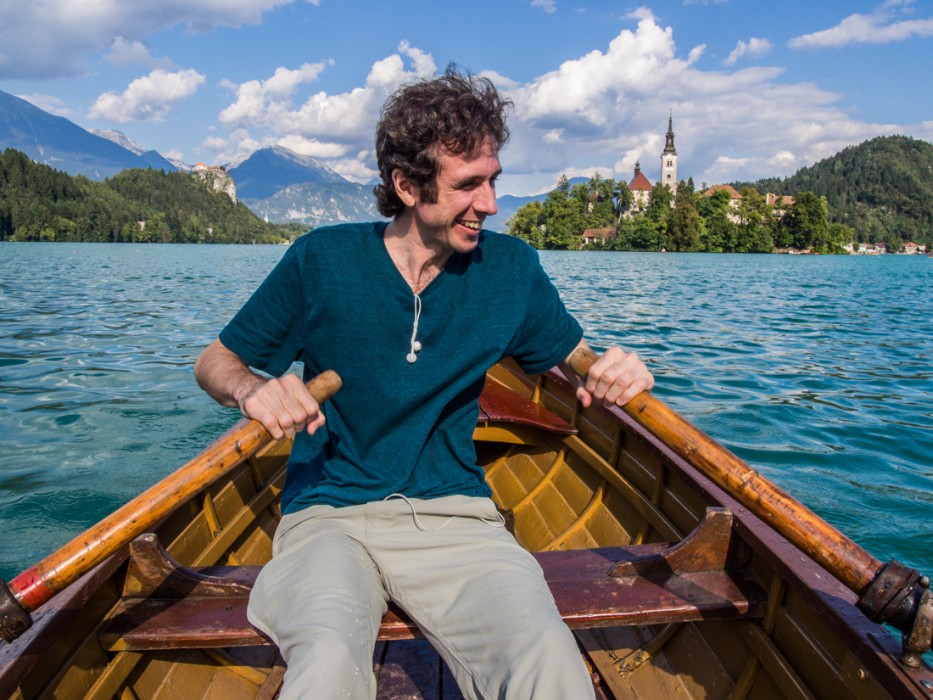 Simon studied music, went on to practice law, then once we began travelling, started a web design business and developed iOS apps.
He now focuses on the technical side of this website, creates music when he can, works on his illustration, and plays video games and online chess.
About Erin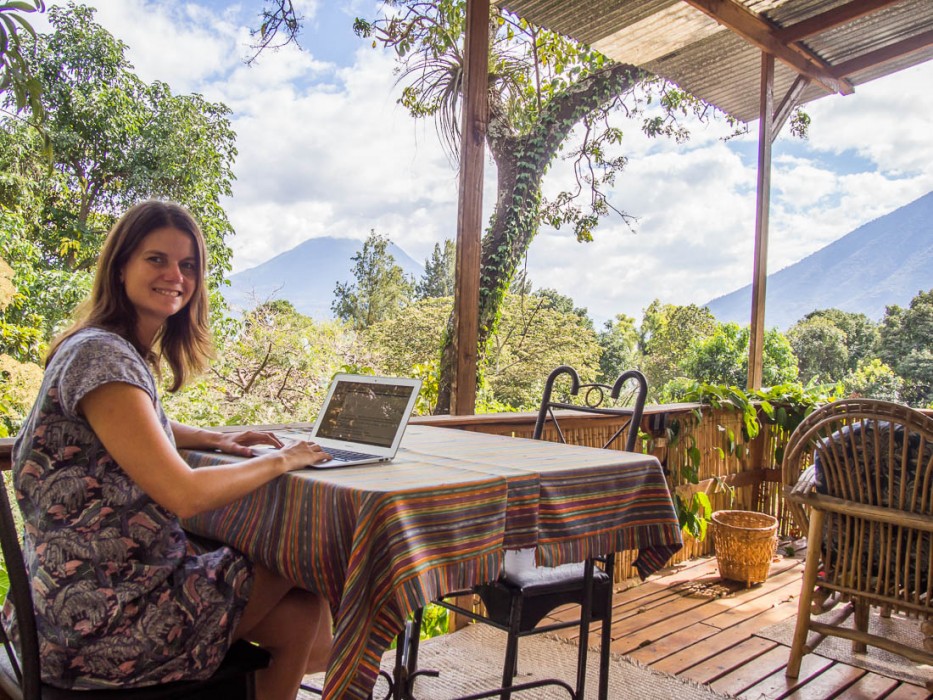 Erin has had wanderlust from a young age and always dreamed of travelling the world. After she finished her English degree at Liverpool University, she spent a month in Florence studying Italian, then volunteered as an English teacher and worked at an elephant orphanage in Sri Lanka. In 2008 she dragged Simon out of his tiny comfort zone convinced Simon to follow her around the world.
Clearly, a year wasn't enough.
When she wasn't travelling, she worked as a refugee arts coordinator in Manchester which included organising the annual Exodus Festival, a huge day-long festival of music, dance and food that celebrated the diverse cultures within refugee communities and attracted crowds of over 10,000 people.
Erin can speak Spanish and Italian, and she loves running, yoga, reading, hiking, and standup paddleboarding. She does all of our travel planning and the bulk of the writing and photography for the blog.
Follow Our Journey
Keep up to date with your favourite social media tool:
You can find our privacy policy and disclosure here.