This page contains affiliate links. Please read our disclosure for more info.
Tuscany is the birthplace of the Renaissance and a treasure trove of world class painting, sculpture and architecture. Art galleries like the Uffizi in Florence are absolutely worth a visit but with so many galleries and art filled churches to explore you can become a bit museumed out after a while in Tuscany. Luckily there are plenty of other things to do when you need a break. And yes, many of these involve food!
Wine School
If you don't know much about Tuscan wine then it's worth attending the Tuscan Wine School in Florence or Siena to learn more. We took the two hour Tuscan Wine class in Siena (€40) where we tried six fantastic wines including the famous Brunello di Montalcino and learnt about the history and traditions of Tuscan wine making. We also sampled quality olive oil and paired the wine with pecorino cheese and creamy homemade chocolate. It was a fun and informative class, and wine servings were very generous.
Vineyard Tour
Once you are clued up on Tuscan wine it's time to sample it at the source. The Tuscan Wine School provides a wine map of Tuscany so you can choose to visit a wine area near to where you are staying or perhaps that makes the wine you most enjoyed on the course.
Chianti is the most well-known wine area in Tuscany but there are many more. We visited the Tenuta del Buonamico near the tiny village of Montecarlo where we were staying. For €10 we got an informative tour of the winery, and sampled many of their wines and olive oil accompanied by delicious aged pecorino. We loved them all but ended up leaving with a bottle of their award winning sparkling rose and the heavenly olive oil.
Horse Riding
Horse riding is one of our favourite ways to explore a new place and with so much beautiful countryside in Tuscany it's the perfect place to do it. We went riding with La Fiaba between San Gimignano and Volterra in an unspoilt landscape of green and gold rolling hills, olive groves, fields of wild flowers, and the occasional abandoned farmhouse. It was utterly tranquil and the perfect antidote to art galleries and churches.
Food Tour
One of our best days in Tuscany was taking the Sapori e Saperi food tour in the peaceful Garfagnana in northern Tuscany. We visited a local cheese maker where we learnt how ricotta is made (and that it's actually not a cheese), and tasted some amazing pecorino; had lunch at a unique local restaurant; and learnt to cook Tuscan classics with Italian mamma Gabriella.
Food tours aren't only great because you get to spend the day eating (although that is a big attraction) but because you get to learn more about the local cuisine, meet the producers and find out where your food actually comes from, and eat at restaurants that you'd never find yourself—with no tourist menus in sight.
Eat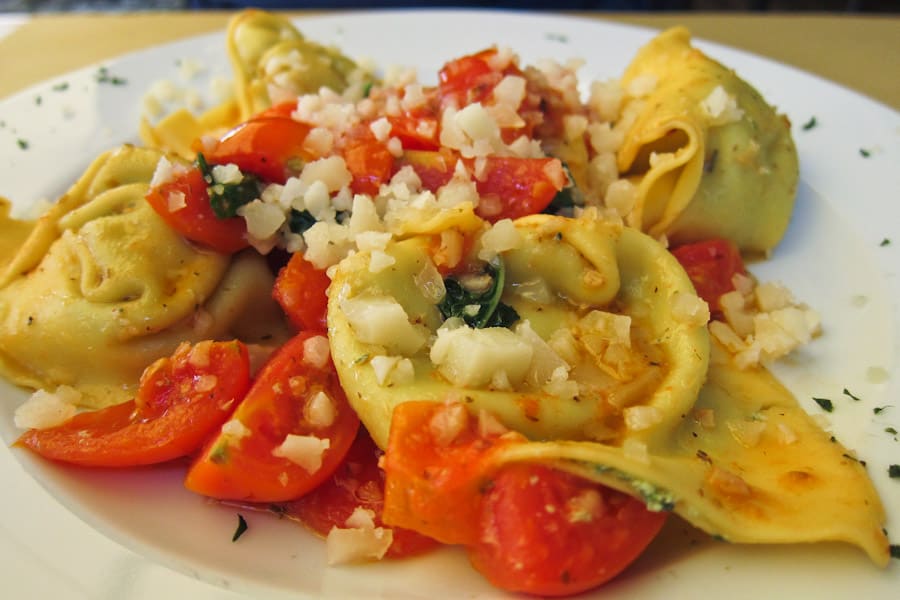 You might have guessed but eating is our favourite activity in Italy and we could happily spend our whole time there just licking gelato, sipping espresso and working our way around the local trattorias without setting foot inside a church or museum.
Here are our favourite Tuscan eats and some rules for eating etiquette in Italy (yes, Italians take eating seriously and so should you!).
Climb Towers
My second favourite activity in Italy is really a must after all that eating—I love climbing the bell towers that many Tuscan hill towns open to the public. The steep climbs up a few hundred steps are often atmospheric—up narrow, claustrophobia-inducing passageways that don't seem to have changed in hundreds of years. The views at the top make the exertion worthwhile—the Tuscan hill towns are even more beautiful from above where you can appreciate the terracotta roofs, winding streets and the setting amongst rolling hills and vineyards.
My favourite tower climb in Tuscany, for its ancient staircase of 400 steps and spectacular views, is Siena's Torre del Mangia. Florence, Lucca and San Gimignano also have some great tower climbs.
Visit a Local Festival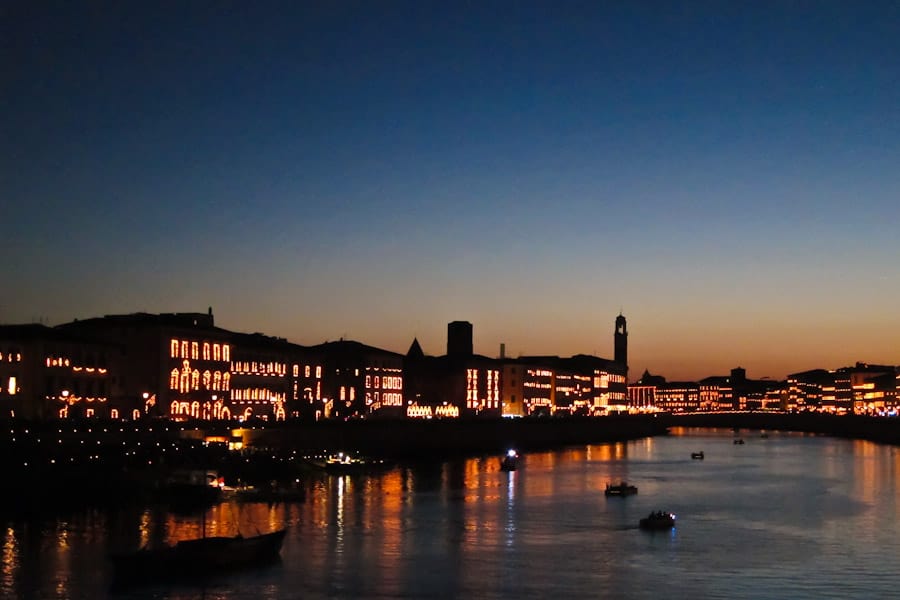 Even the tiniest village in Italy hosts festivals—in the autumn in particular there are many sagre that celebrate the harvest of particular foods such as mushrooms or truffles. Ask a local or at the tourist office to see if there are any happening near where you are staying.
We accidentally came across a medieval festival in our village with an archery competition in full traditional dress and bruschetta cooked over an open fire. We also attended Pisa's Luminaria where all the houses along the riverfront were lit up with thousands of candles.
Wander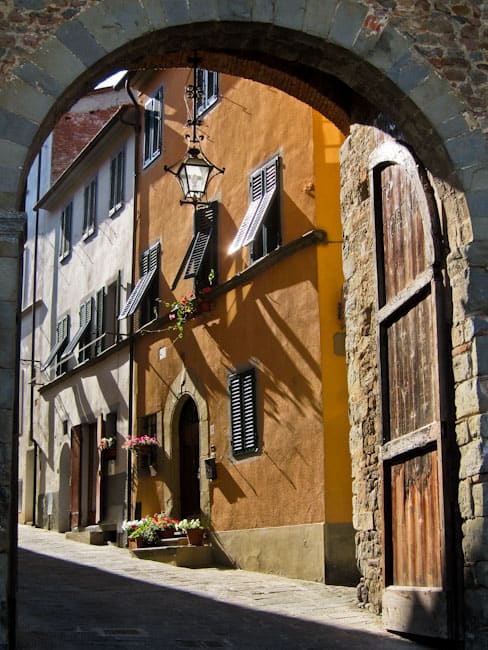 When the hill towns are this beautiful you don't really need to do much else in Tuscany than wander the cobblestoned streets and soak up the history and relaxed Italian lifestyle, perhaps stopping at the local bar for an espresso. As the Italians say, il dolce far niente—the sweetness of doing nothing.