This page contains affiliate links. Please read our disclosure for more info.
Flanders surprised us. We didn't expect it to have such a vibrant festival scene, that the food would be so good, that it would be so easy to get around, or that the cities would be so picture perfect.
Bruges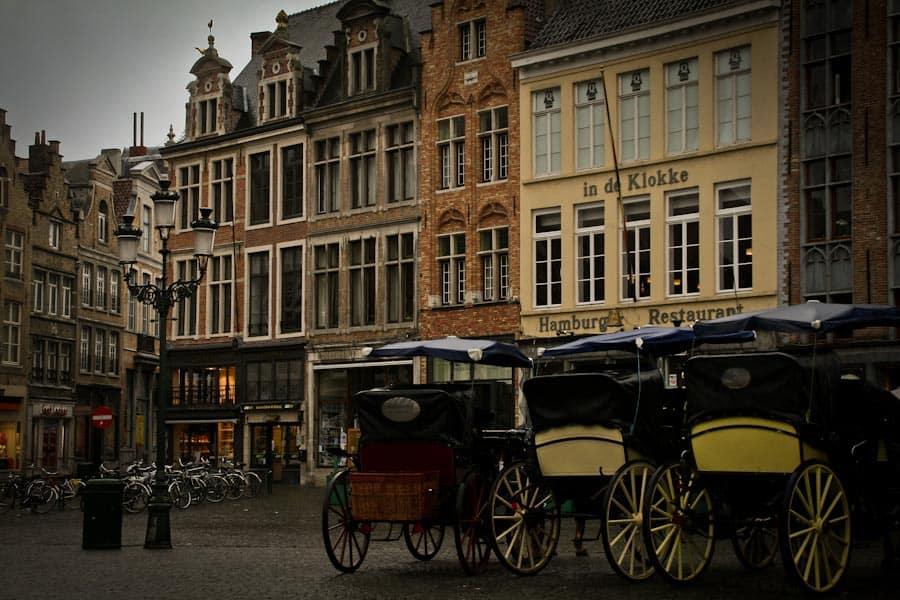 Bruges is like a scene from a fairytale, at least if you squint and ignore the tourist crowds or visit early in the morning or late at night. We stepped back in time, wandered along cobblestoned streets, past medieval buildings and picturesque canals.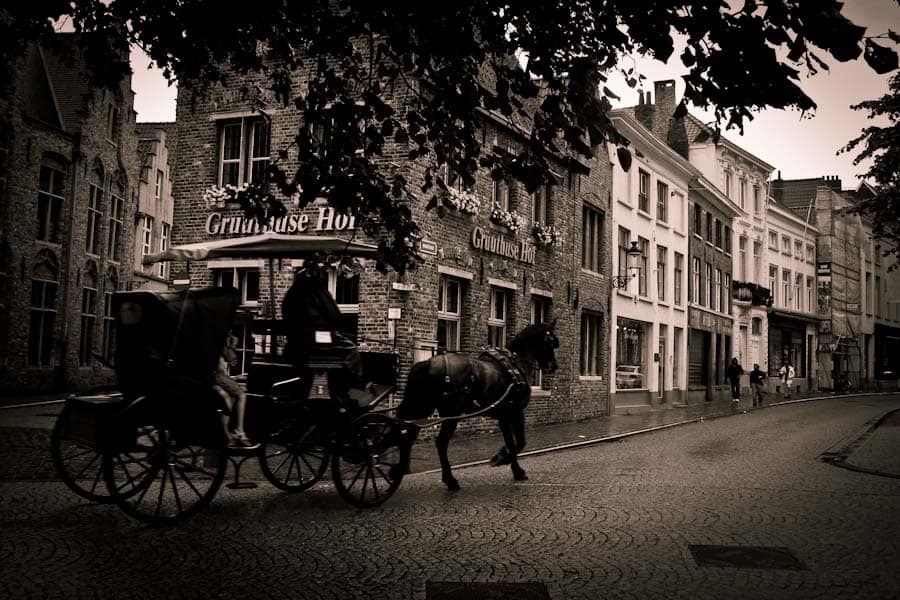 The wet and grey weather just added to the gothic vibe. Every building seemed to have spires, turrets or towers emerging from them.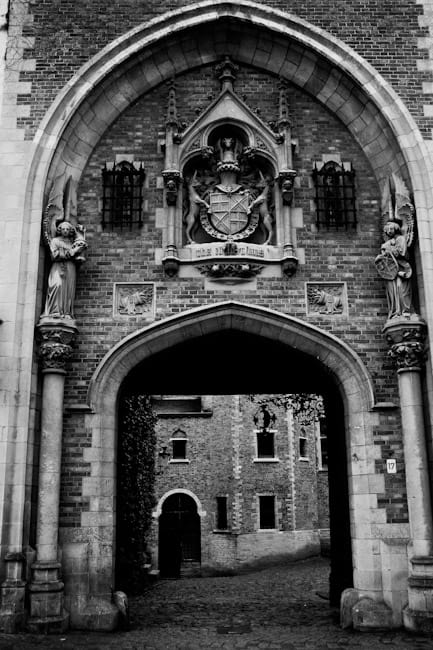 The historic centre is a UNESCO World Heritage Site and the heart is the central Markt (market square), with a towering belfry playing jingling tunes and colourful buildings with step gable facades.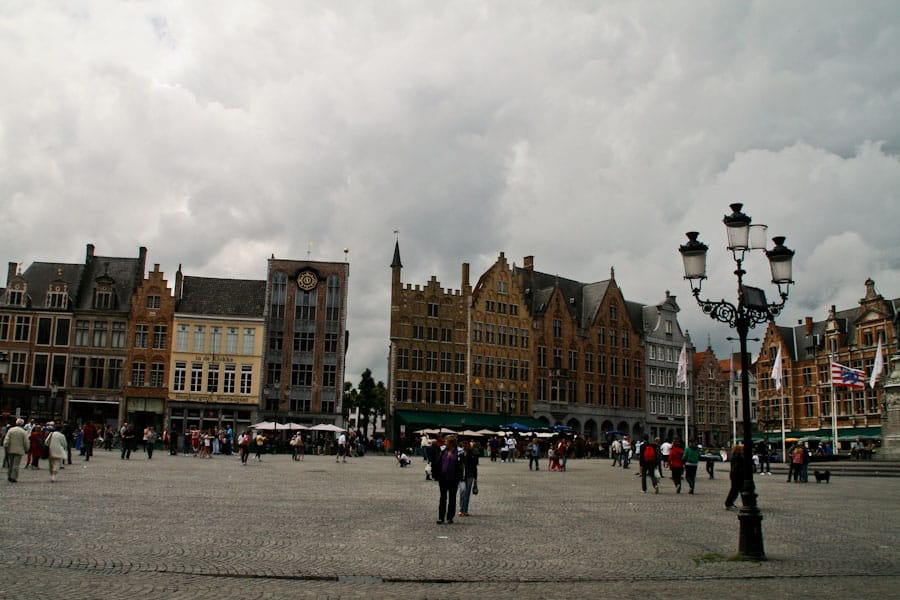 And then there's the chocolate shops.
It seems that every third shop in Bruges is a chocolate shop and we weren't complaining. They all had creative chocolate displays in the windows to entice you in and we loved that you could buy individual chocolates from the huge praline selections. Not that one was ever enough…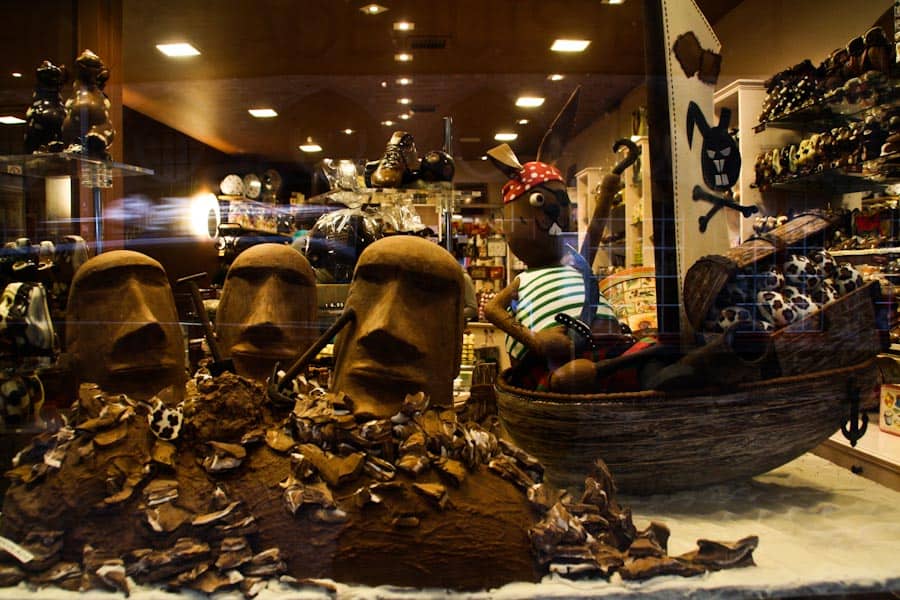 The Chocolate Line is known for its outlandish flavours – wasabi, fried onion, bacon, curry and many more. We were reasonably conservative with our choices but the chilli chocolate we tried was subtle so perhaps the other flavours work surprisingly well. Next time…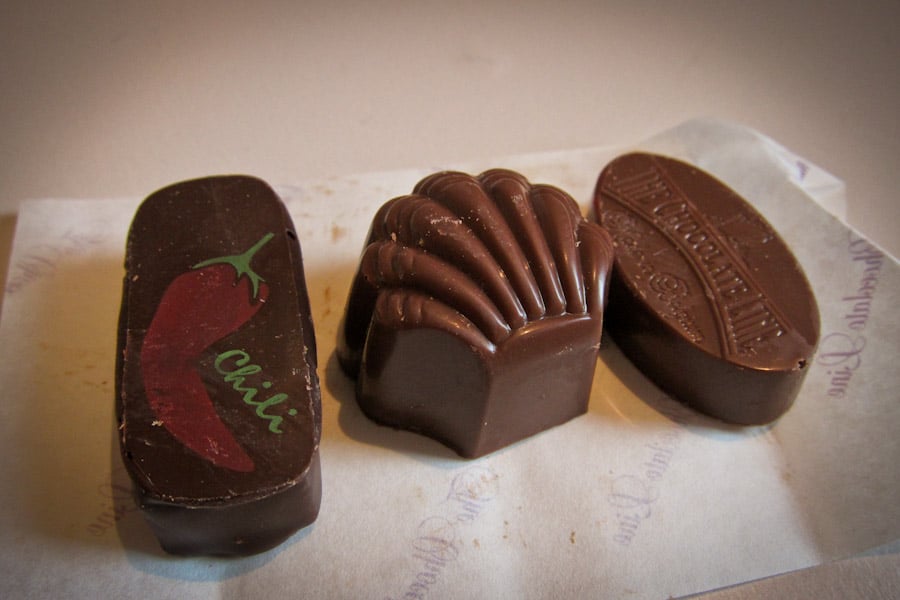 For lunch we ate at classy Indian restaurant Bhavani, on a historic square with horse carriages trotting past our window. We usually prefer our Indian food in simpler venues but the upmarket version was creative and delicious, especially the samosa chat.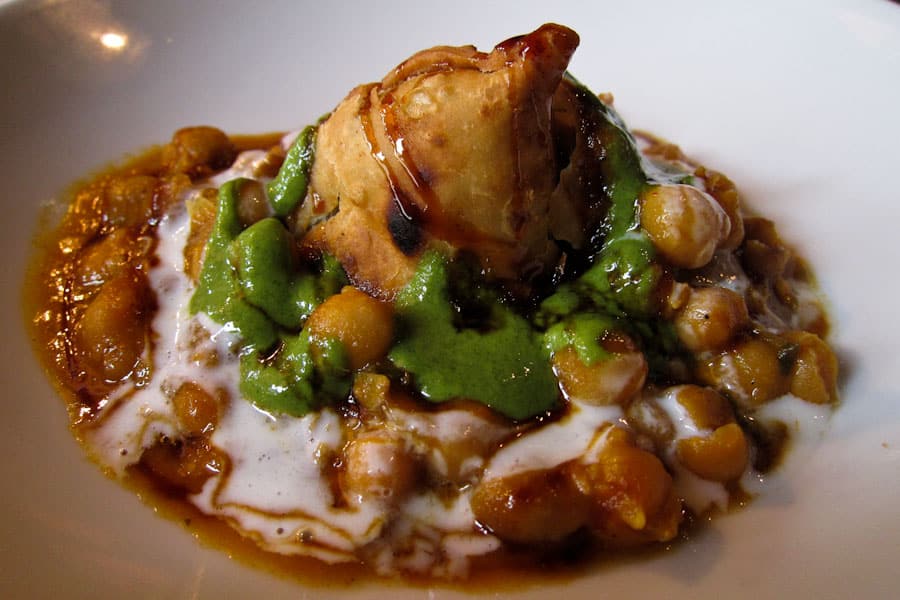 Ghent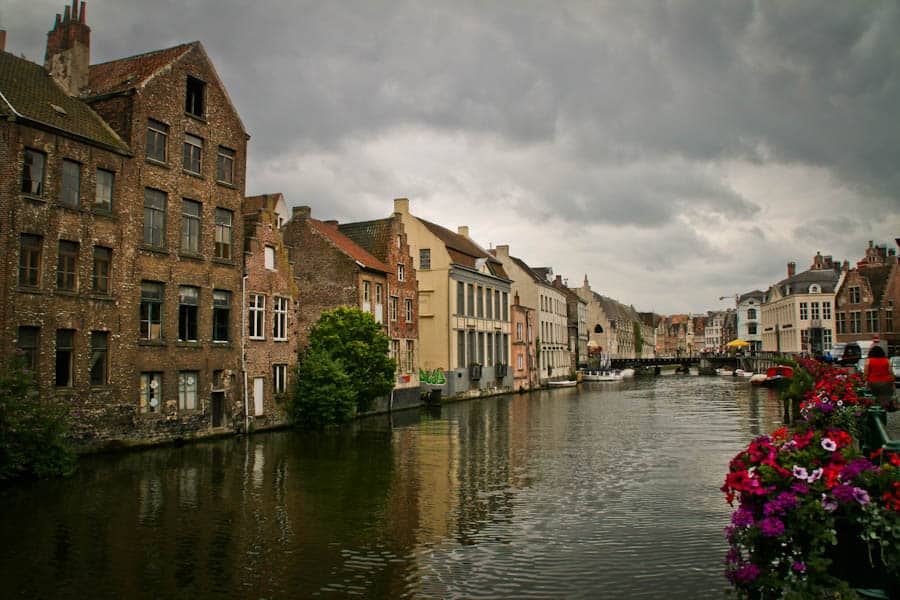 Bruges was insanely pretty and felt like living history (or Disney World depending on your level of cynicism) while Ghent felt much more real, down to earth, but just as attractive in many parts. The outskirts have a gritty feel that reminded us of Manchester but the historic centre is beautiful.
The more time we spent in Ghent the more it grew on us. It's quieter than Bruges with far less tourists which is surprisingly considering it has the same cobblestones streets, medieval architecture and winding canals.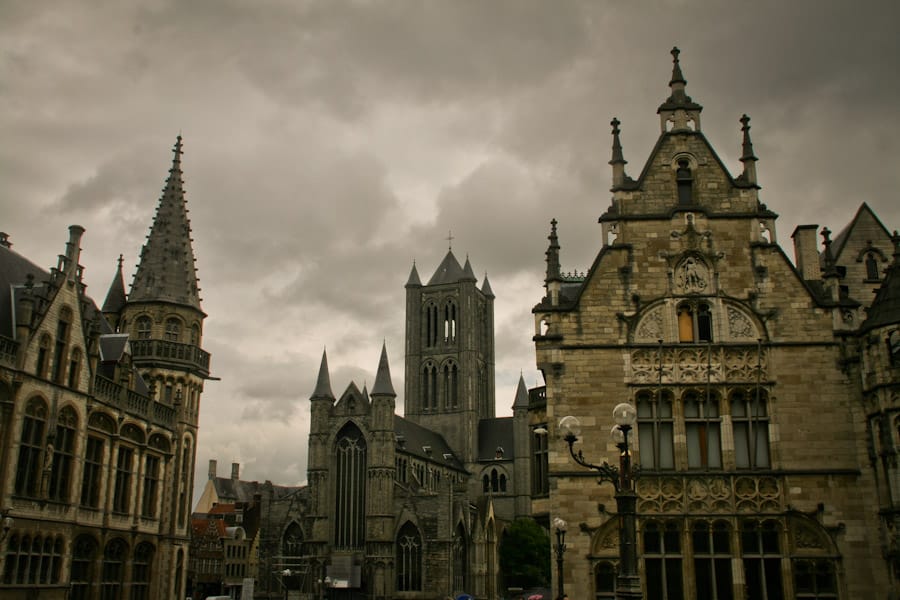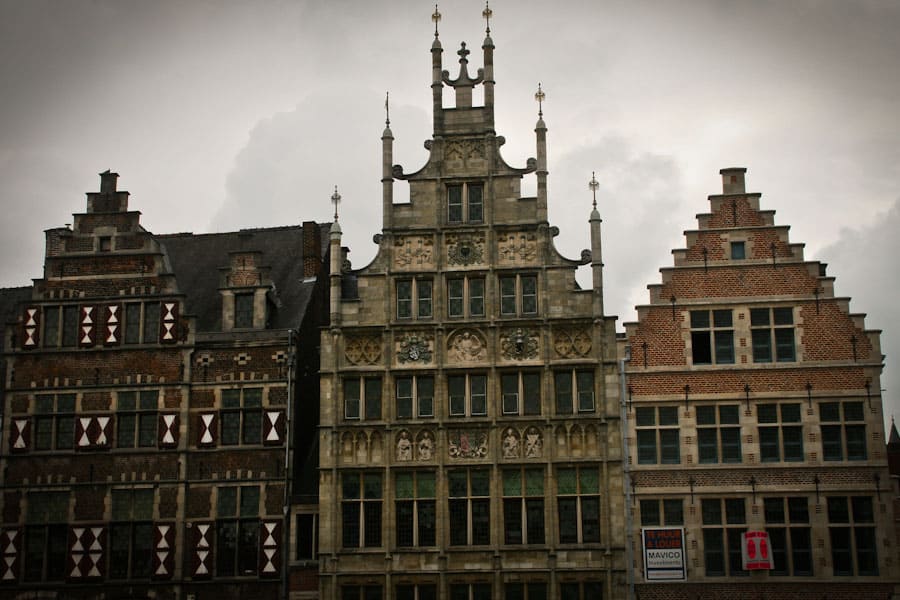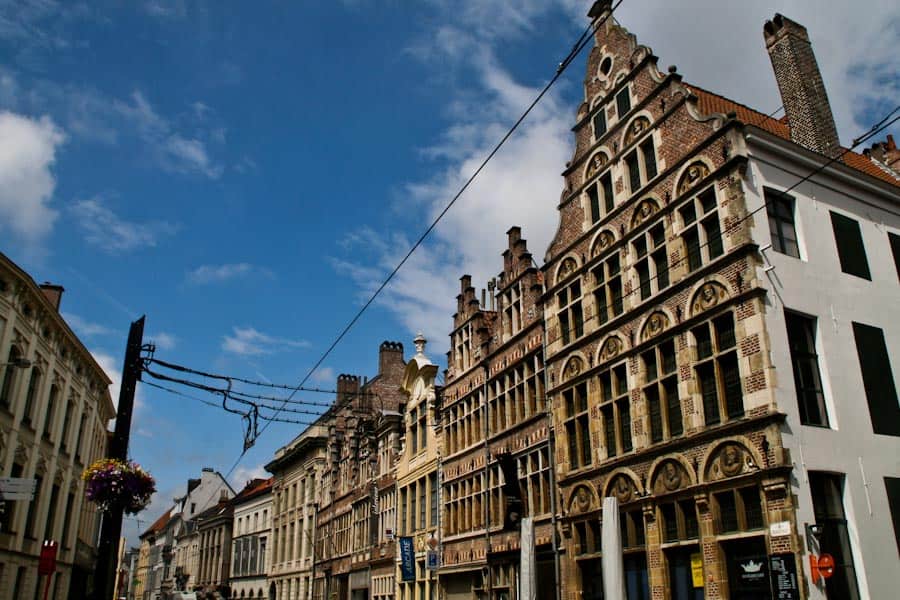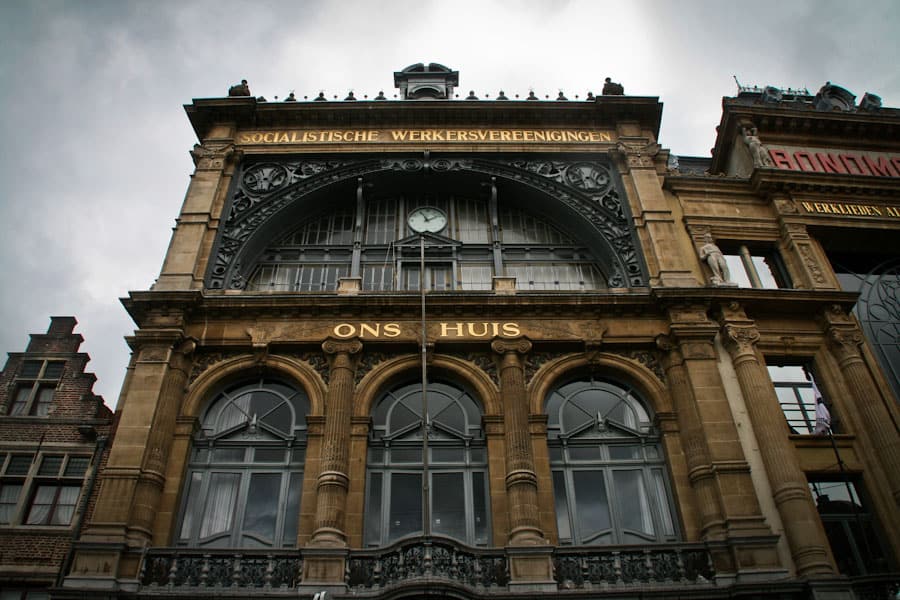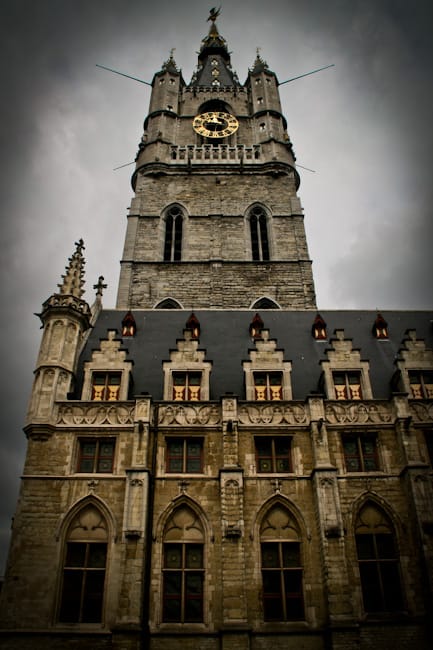 There's history around every corner – towering churches, ancient bridges, an imposing castle.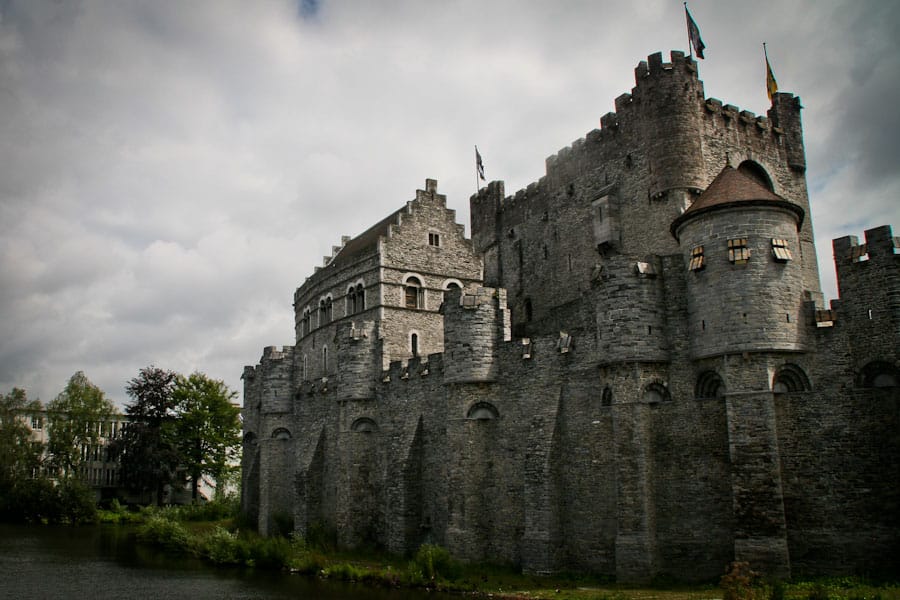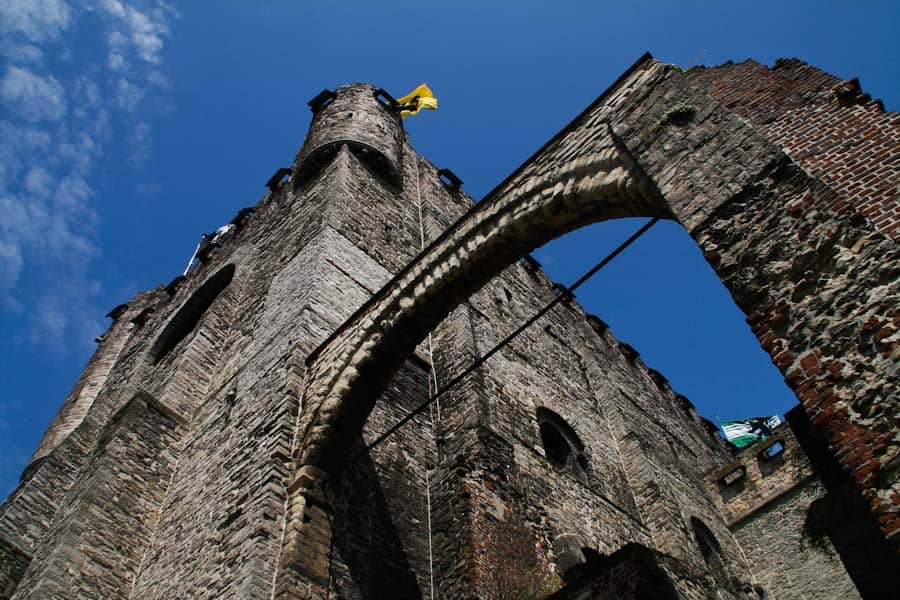 Ghent is even more attractive to walk around at night when everything is lit up and the sounds of laughter gently emanate from the canal-side bars.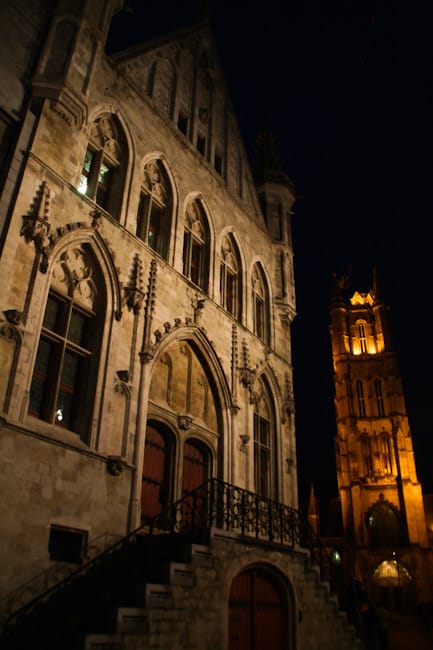 It's a university city that's compact and easy to get around on foot or bike, but there's also a lot going on and a rich cultural scene. We were there for the Gent Jazz Festival and they were already gearing up for the Polé Polé festival, building floating stages on the canal and the ten day long Gent Festival with free music all over the city.
We ate well in Ghent – sampling chocolates of course, and trying out the many vegetarian restaurants. It's a surprisingly vegetarian friendly city and has even implemented a Thursday Veggie Day where residents are encouraged to go meat-free for a day.
Flanders had so much more to offer than we expected, and considering it's so close to the UK it's a shame we'd never visited before. We loved the medieval architecture, strolls along the canals, lively festivals, and of course the chocolate. The only downside was the weather – the grey skies and drizzle were far too reminiscent of England for us.
Getting to Flanders
You can easily get to Brussels by train from many European cities. London is only two hours away on the Eurostar and Paris to Brussels is under 90 minutes.
Flanders is the northern part of Belgium and includes the cities of Bruges, Ghent, Antwerp and Brussels. It is small and easy to get around by train. Brussels to Bruges was about an hour, and Bruges to Ghent and Ghent to Brussels were under 30 minutes.
A big thank you to Tourism Flanders-Brussels for arranging our trip. See Visit Flanders for much more information about what is on offer in the region.