This page contains affiliate links. Please read our disclosure for more info.
Four years! It's incredible that it was four years ago that we set off with just a carry-on backpack each and a one way ticket to Rio. We had a 10 day old travel blog, no business, savings for a year, and a big dream to travel indefinitely. At the time we had all kinds of backup plans in case creating our online business didn't work out (teaching English, working holiday visa in Australia, crewing a yacht) but four years later we haven't had to resort to any of them—we're still travelling the world and loving it. That's not to say it has been easy. We still feel like we are scraping by and working on the road has many challenges. The lows are lower than in our previous life but the highs are much much higher.
Here are some of those highs from our fourth year of being digital nomads, a year that took us to 11 countries in North America, Europe and Asia.
Cuba
Viñales
We celebrated our three year nomadiversary in Cuba, a bewildering country that captured our hearts with its old world feel, crumbling architecture, and vibrant street life. Wonderful Havana was one of our Year 3 highlights while Year 4 kicked off in Viñales a laid-back town of rocking chairs on verandahs, lush landscapes of limestone rock formations and tobacco fields, and some of the friendliest people we've met—we felt like we were staying with our grandparents at our welcoming casa particulare (homestay).
Trinidad
We dubbed Trinidad a tropical Tuscany due to the terracotta roofs, cobblestone streets, and rolling hills surrounding this picture-perfect Spanish colonial town. We loved wandering the streets and taking a trip to the Caribbean Sea at nearby Playa Ancon.
Mexico
Guanajuato
We're sure that Guanajuato is one of the most beautiful cities in Mexico. Colourful houses tumble down the hills that surround it in every imaginable colour, there are winding cobblestone lanes, tiny plazas, purple jacaranda trees, and graceful churches. Despite its beauty it's often overlooked by foreign visitors so feels like a real city, not a tourist attraction. The streets come alive in the evenings with mariachi bands, street performers, strolling families, and groups of students. We spent our time eating quesadillas and hiking the hills with friends.
Living in the Tiny Beach Town San Pancho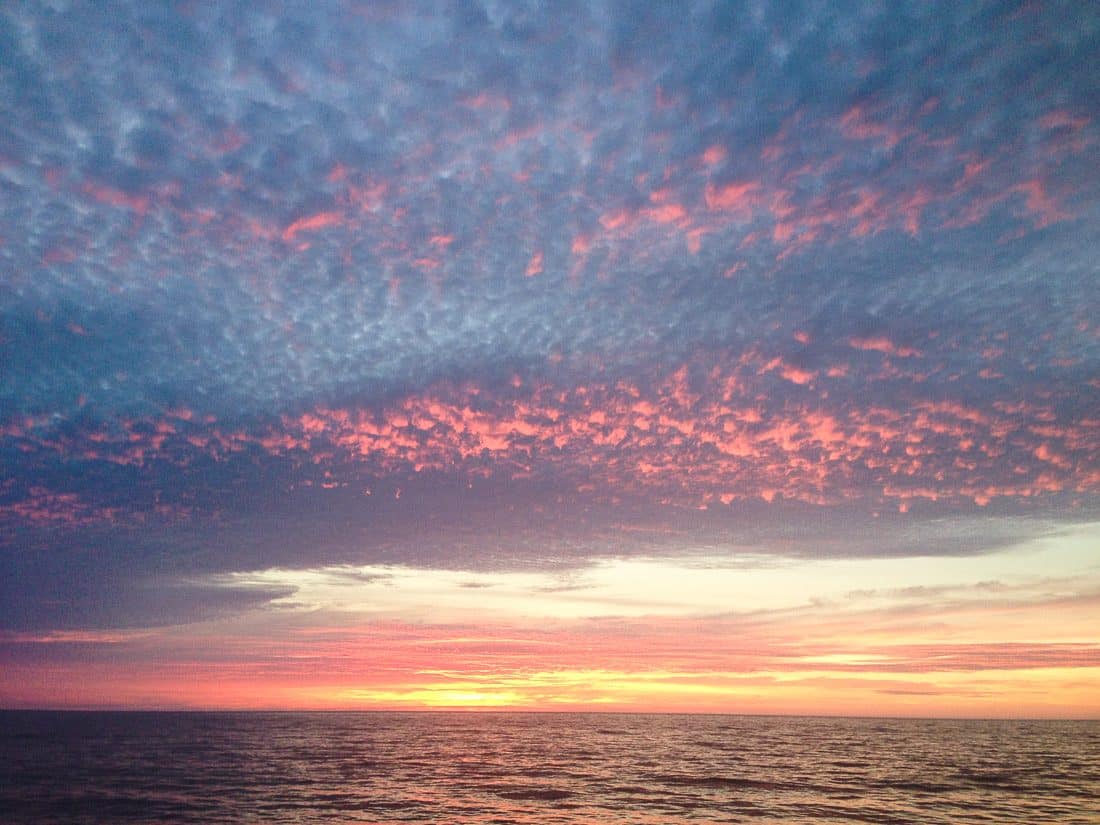 San Pancho may be tiny but it's a magical place. We lived in a beautiful open-sided casita overlooking the jungle, watched baby turtles being released into the sea, enjoyed the live music scene and polo games(!), and gathered with the rest of the town every evening on the beach for incredible sunsets.
Digital Detox at the Perfect Beach Resort Majahuitas
We still dream about Majahuitas. Piña coladas brought to our sun lounger on the private beach only accessible by boat, stand up paddle boarding with the resident dog, kayaking and snorkelling in the clear green sea, romantic gourmet dinners on the beach. No WiFi, cellphone service, TV, or roads. Heaven.
USA
Eating Our Way Around San Francisco
It was our third visit to San Francisco and our love for the city has only grown. We hung out with wonderful friends and finally made it to ultra cool Oakland and Berkeley, but mostly we ate. We were on a serious mission to find the best vegetarian food in the best vegetarian city in the world and we didn't take our task lightly. We ate Ethiopian injera, Indian dosa, Vietnamese banh mi, Japanese soba, Taiwanese gua bao, Burmese tea leaf salad, Thai massaman curry, Mexican pozole…and that's just the ethnic eateries. Add gourmet veggie burgers, vegan cinnamon rolls, the best vegan restaurant in the world, a vegetarian wine bar, vegan soul food, and the foodie heaven Ferry Building market…wow.
San Francisco, we will be back!
Wine Tasting & More in Sonoma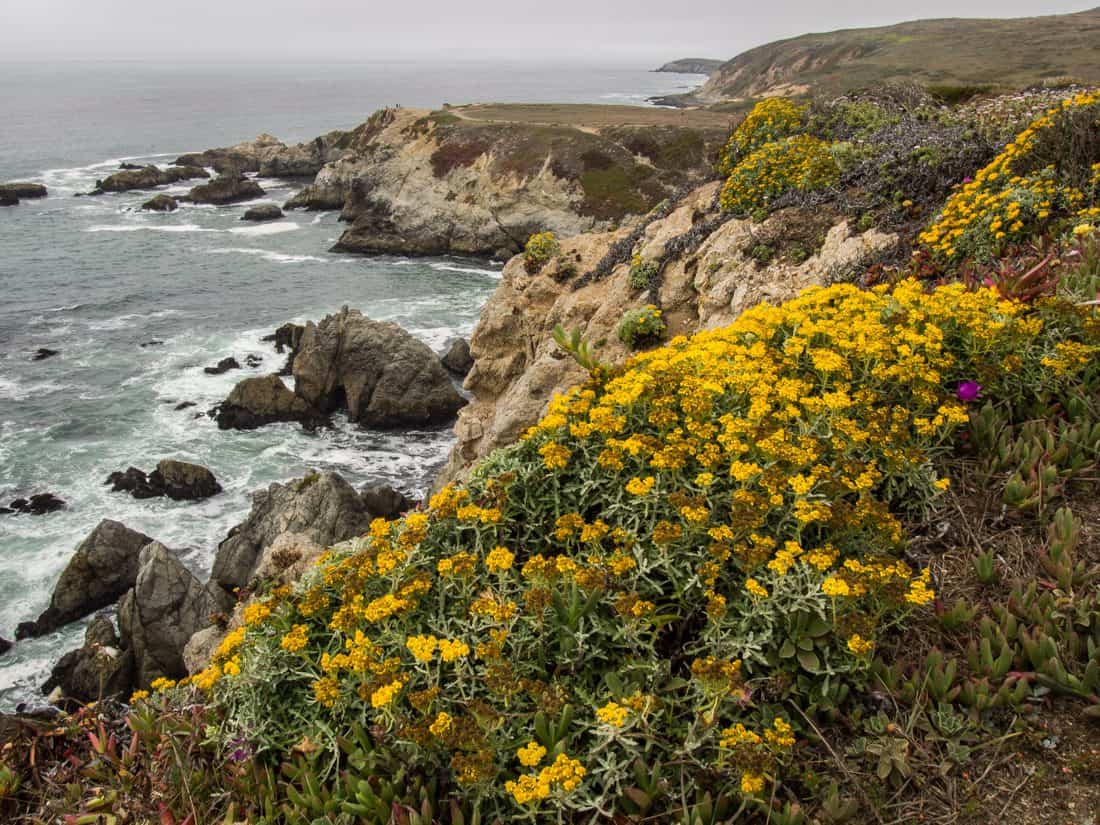 San Francisco's foodie bubble happily continues up to Sonoma County where we originally planned to spend our time winery hopping but also ended up enjoying dramatic coastal hikes, a redwood forest, cheese trail, quirky junk yard sculptures, and even more delicious food—all locally grown and organic of course.
Hiking in Yosemite National Park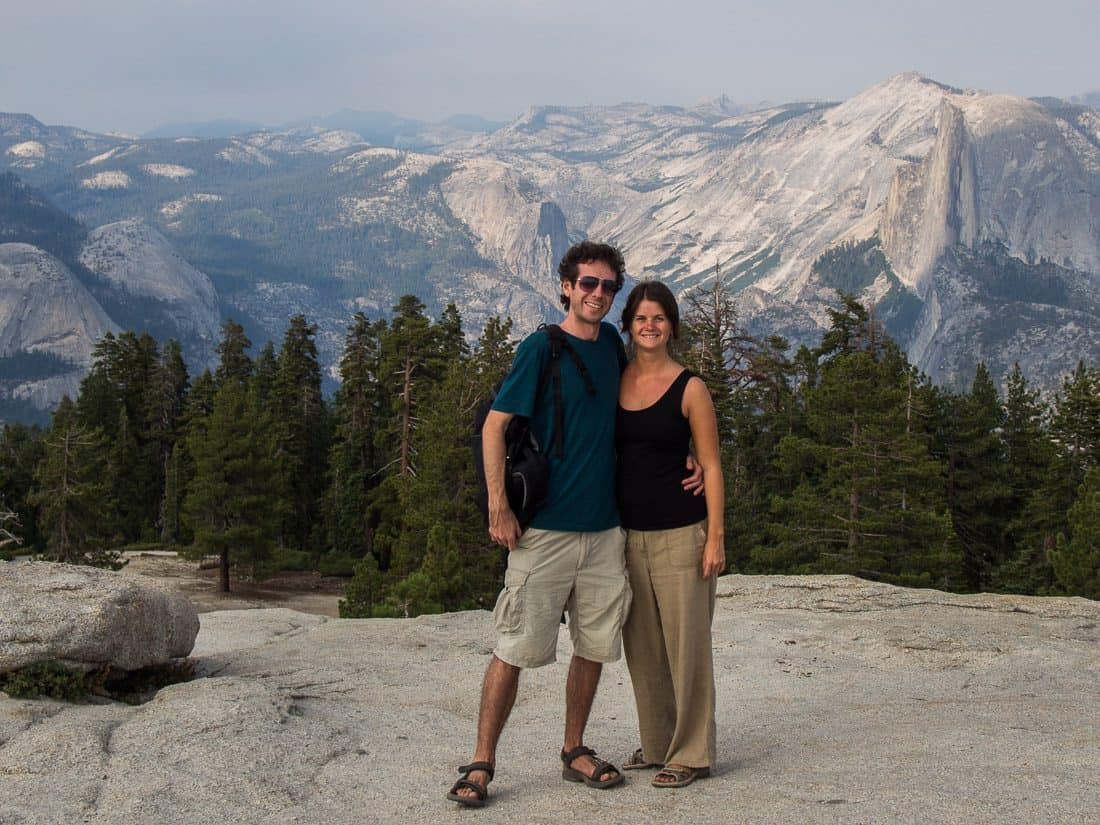 We finally made it to Yosemite and it exceeded all our expectations, even with the summer heat and crowds to contend with. We have so many fantastic memories—the panoramic views at Glacier Point, getting up close to waterfalls on the Mist Trail, watching crazy tightrope walkers at Taft Point, having high altitude Gaylor Lakes to ourselves, and stunning views around every corner.
Mono Lake & Bodie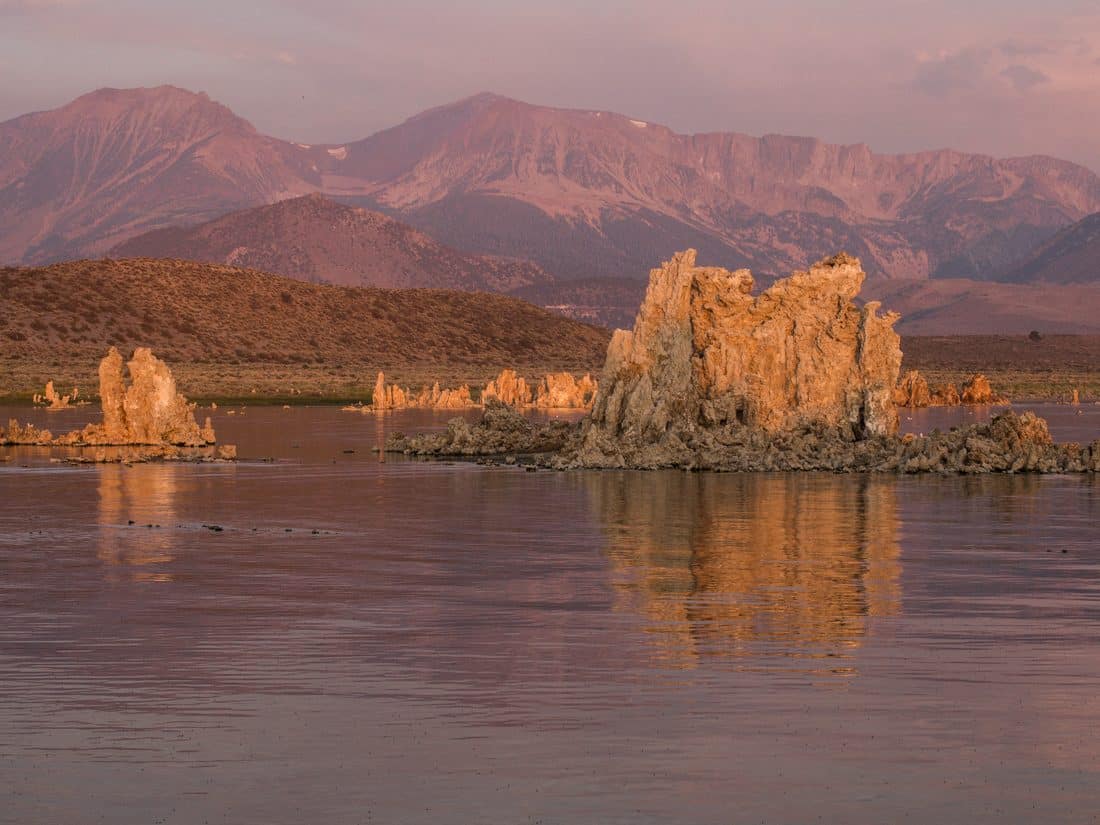 The Yosemite area has even more to offer than the National Park. We added an extra night to our Yosemite itinerary to experience sunset and sunrise at the otherworldly tufa towers at Mono Lake and the remote ghost town Bodie.
England
Our Epic Train Trip from London to Sicily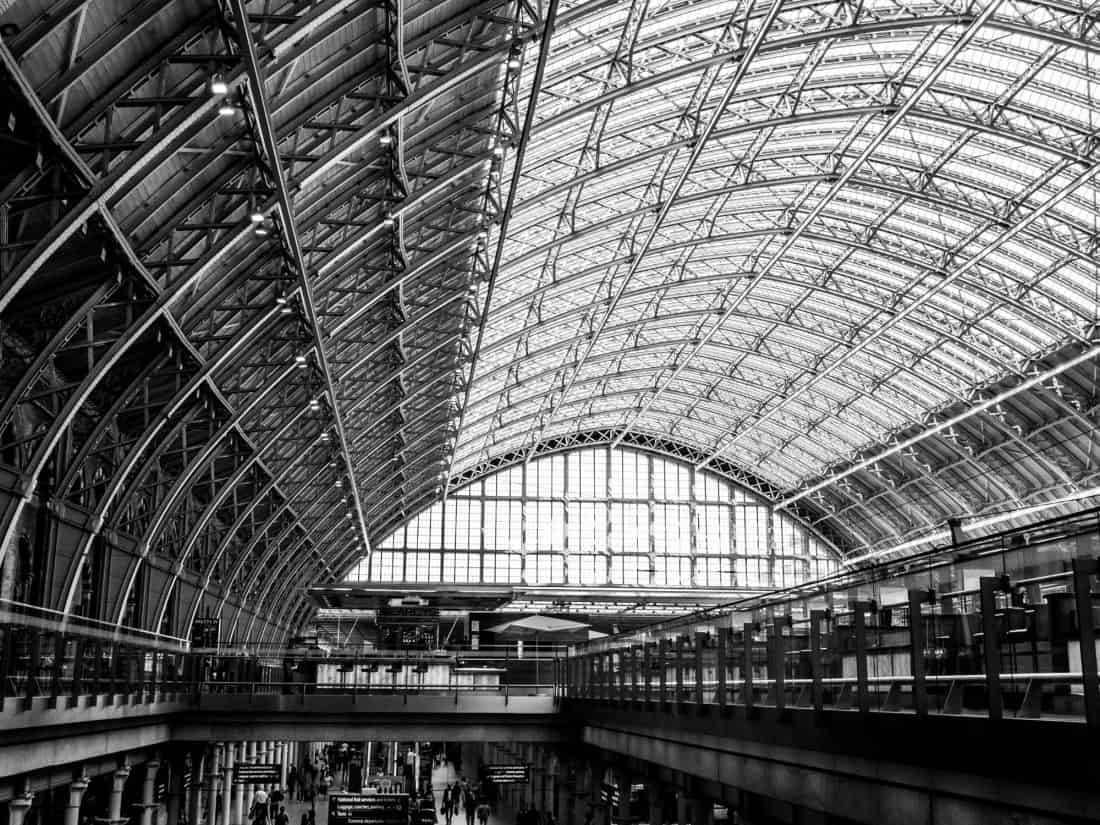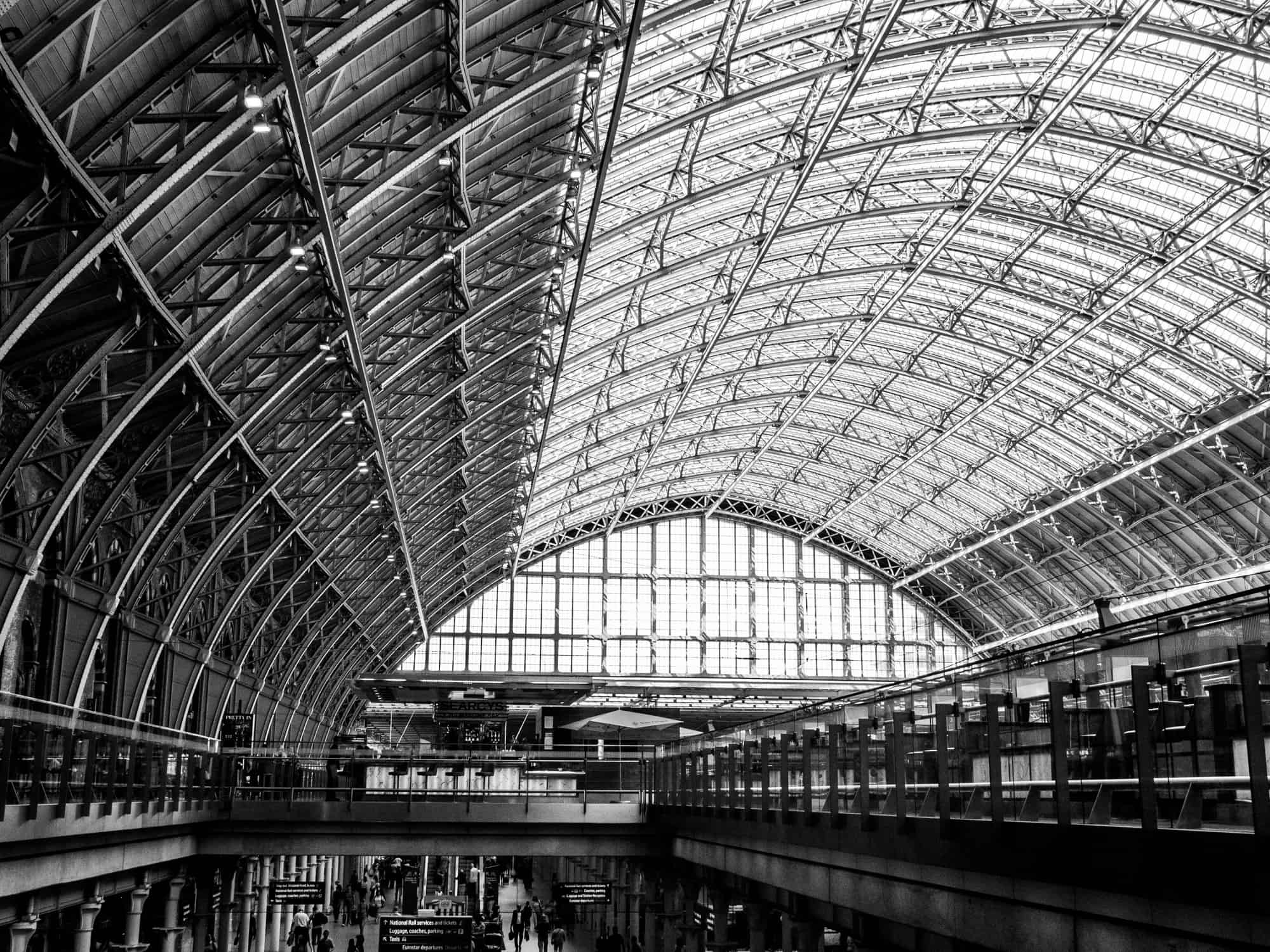 After a few weeks back in England visiting friends and family we set off on our month-long train trip from London to Sicily via France, Germany, Slovenia and mainland Italy. Along the way we rediscovered our love of train travel—the comfort, space and scenery make it by far the best way to travel.
France
The Cool Paris Neighbourhood of Belleville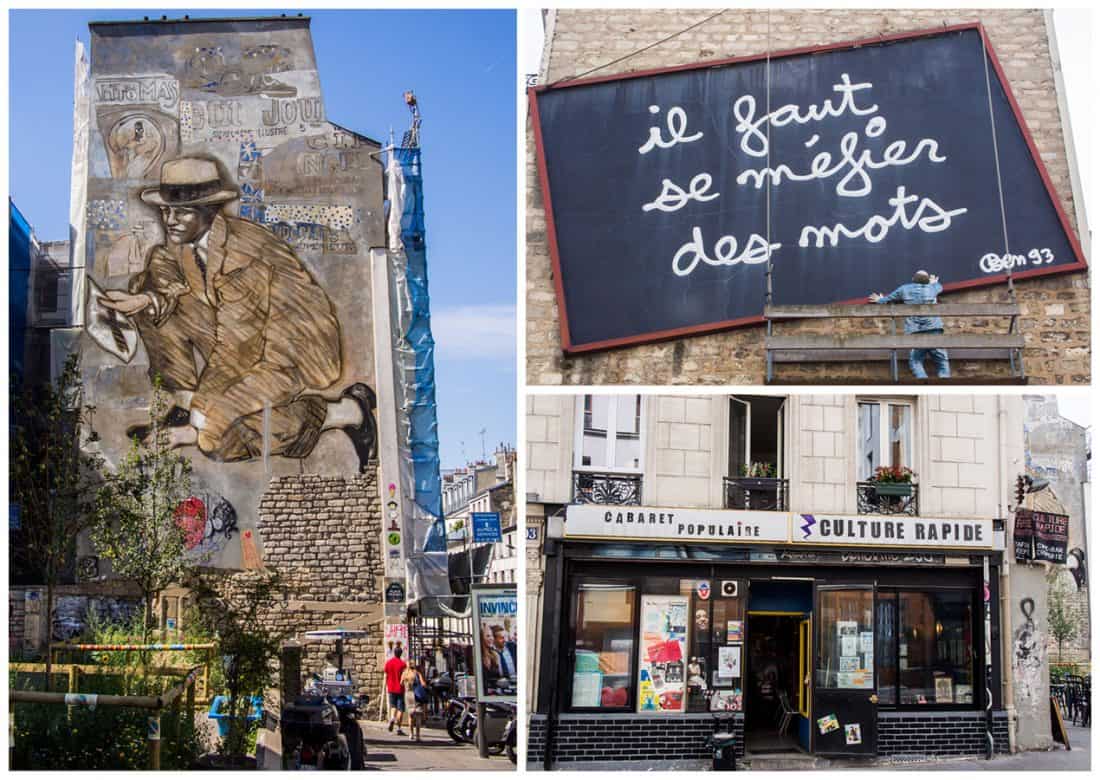 Our first stop was Paris where we experienced a different side to the city in the cool, multi-cultural area of Belleville. We skipped the tourist sites and instead lived off baguettes and cheese, took a bizarre off the beaten track audio tour, and sunbathed in the parks. Perfect.
Slovenia
Ljubljana
We declared Slovenia Europe's best kept secret and truly fell in love with this tiny country of emerald rivers, Alpine peaks, and delicious food and wine. The underrated capital Ljubljana is a laid-back city with a picture-perfect old town of pastel coloured baroque and art nouveau buildings, weeping willows drooping into the green river, dragon bridges, and a medieval castle perched above. It's one of our new favourite cities.
Lake Bled
A magical lake straight from a fairytale. Lake Bled's clear water is an astonishing turquoise, it's surrounded by mountains, and a gothic church is nestled in a tiny island at its centre. It would be enough just to come and admire the view (and we did a lot of that from our amazing hotel room) but we did plenty of other things too including hiking, horse riding, rowing, white water rafting, and Simon even jumped off a bridge! Yet another place we want to return to.
Italy
Venice
It's crazy expensive so we only had one night in Venice but it was enough to remind us how special this city is. We spent our time wandering down back streets and alongside canals and filling up on a bargain aperitivo buffet.
The Food and Farms of Puglia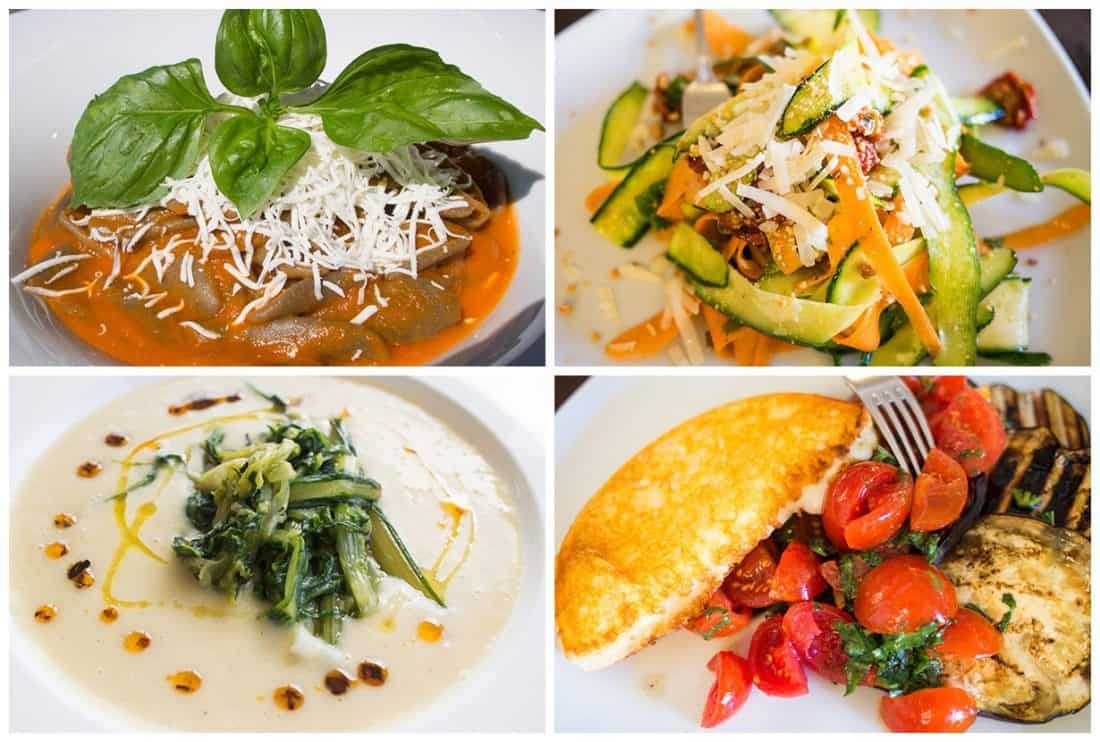 Puglia in southern Italy is our favourite place to eat in Italy. It's vegetarian friendly, the produce is fresh and local, and meals are cooked with love. Some of our best meals were eaten at masserie or farm stays where we ate delicious multi-course meals with the family using produce straight from the farm. We even learned to make my favourite dish melanzana alla parmigiana on our cooking class in Lecce.
Matera
Matera is a unique and spectacular city of caves carved out of limestone overlooking a dramatic ravine. It's the perfect city for our two favourite things—aimless wandering and eating.
Climbing Stromboli Volcano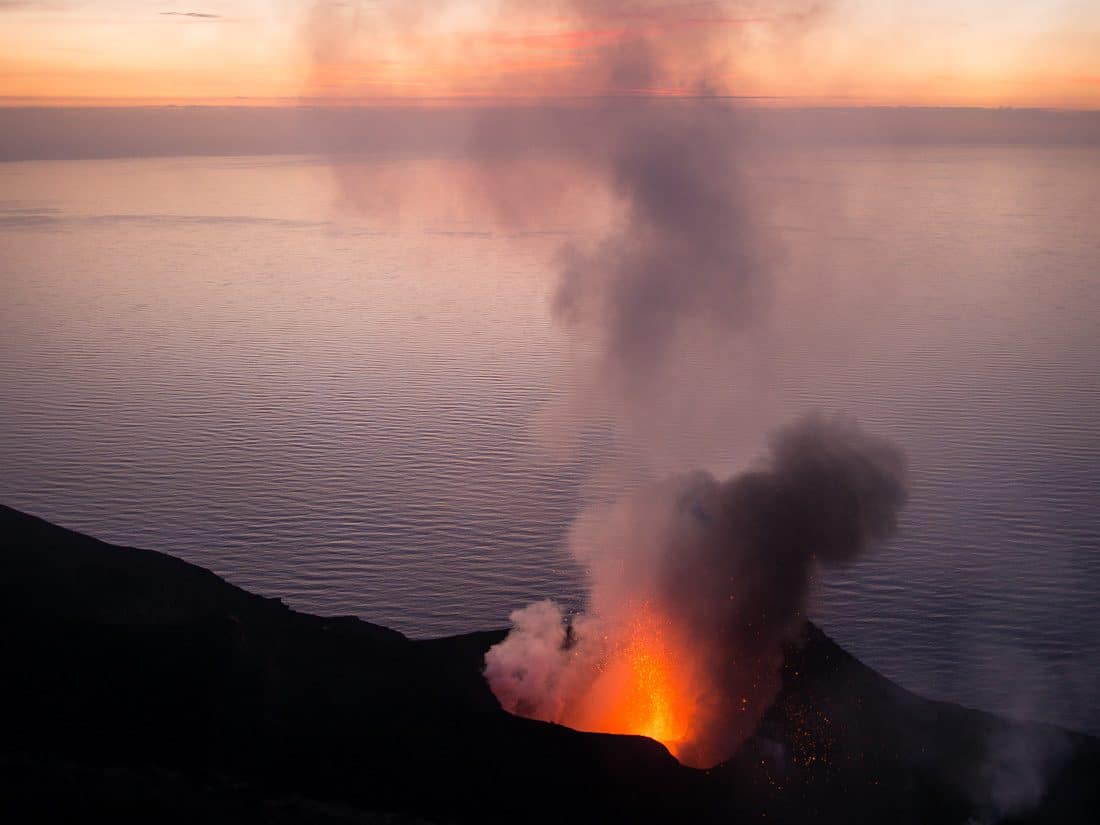 This was probably our top travel experience of the year. Stromboli is a volcanic island in the beautiful Aeolian Islands off the coast of Sicily. We climbed the volcano in the late afternoon to watch the sunset as we waited for the smoking rumbling craters to erupt. With 360 degree views of the sea turning pink it was a magical experience even without the fireworks display we were treated to when it finally erupted. Sliding down the volcanic sand in the darkness on the descent only added to the adventure.
Western Sicily
There are too many highlights to mention from our two months in western Sicily—the bazaar-like markets and crumbling architecture of Palermo, stunning views of the terracotta roofed city and sea from Cefalu's La Rocca, our villa by the sea in Alcamo Marina, green freshly pressed olive oil straight from the farm, incredible views from the hill town Erice, Caribbean-like beaches, pistachio gelato, and the tumbling white village on Levanzo island.
Thailand
Returning to Chiang Mai
In a last minute decision we decided to flee the European winter and spend three months in Chiang Mai, the northern Thailand city where we spent five months two years ago. It felt wonderful to be back. Chiang Mai is such a liveable city, easy yet exotic, and we loved immersing ourselves in the city's vegetarian food scene, discovering new temples, and taking side trips into the mountains.
Getting Up Close to Elephants at the Elephant Nature Park
One of our best days in Chiang Mai was spending Simon's birthday feeding, hugging, washing and observing elephants at the Elephant Nature Park. Getting up close to these gentle giants is such an honour.
Cambodia
The Jungle Temples of Angkor
The temple complex of Angkor is so much more than the most famous temple Angkor Wat. The archeological site stretches over 400km2 and contains the remains of the different capitals of the Khmer Empire from the 9th to 15th century. We spent three days exploring and our favourite temples were the ones that were being taken over by the jungle with tree roots growing out of the ruins—remote Beng Melea (with fellow app developers Jenny and Tom), famous Ta Prohm (where Tomb Raider was filmed), and tiny Ta Som.
Becoming a Full Time App Developer (Simon)
This year Simon's time was almost entirely dedicated to making iPhone apps (plus t-shirts). Turning down paying client work for potential future money was a difficult decision but the right one as Simon loves making apps. This year most of his time was spent on version 2 of our travel budget app Trail Wallet. It is now much improved and we've received fantastic feedback from travellers who have used it to keep on budget; it has received 88 iTunes reviews with an average rating of 4.4 stars; has been featured by Lonely Planet, Qantas airline magazine, and numerous travel blogs; and it even reached the lofty heights of #14 in the US Travel category.
Running My First 10k Race (Erin)
I've got really into running in the last year, despite the challenges of running while travelling. I've run everywhere from the beaches of Mexico to olive groves in Italy and the temples of Thailand. The highlight was running in my first ever race—a 10k in Chiang Mai a few days before Christmas. I did better than I expected and surprised myself by loving the experience.
Starting Yoga
We started taking yoga classes in Chiang Mai. My main motivation was to improve my strength and flexibility to complement my running, but I've come to love it and have kept it up while travelling around Cambodia, taking classes when I can. It feels good for my mind and my body and however challenging the class is I always feel fantastic afterwards. It's also a great way to meet interesting people around the world.
Wow! It felt like we had a slow travel year with extended stays in Mexico and Thailand but looking back gives us an appreciation of the many amazing experiences we've had this year. And we have no plans to stop. We're in the deliciously sleepy riverside town of Kampot in Cambodia at the moment and have some exciting travel plans for Asia and beyond.
Thank you for all your support this year and for joining us on our Never Ending Voyage.