This page contains affiliate links. Please read our disclosure for more info.
We were instantly charmed by Ljubljana, the capital of Slovenia, and one of the smallest and prettiest capital cities in Europe. It's like something out of a fairytale with its picture-perfect old town of pastel coloured baroque and art nouveau buildings, tree-lined river, and medieval castle perched on a hill.
The city is compact and laid-back, with what feels like more bikes than cars, a youthful artsy population, and delicious food. It felt like a city we could live in for a while.
The river is the heart of the city. Weeping willows droop into the emerald water, pink, peach, and pistachio houses line the banks, and street musicians play lively Balkan tunes. Cafes spill out onto the cobblestoned pavement by the water—the perfect place for strolling, coffee drinking, gelato licking, or perhaps taking a nap. For such a prime location the cafes are surprisingly affordable.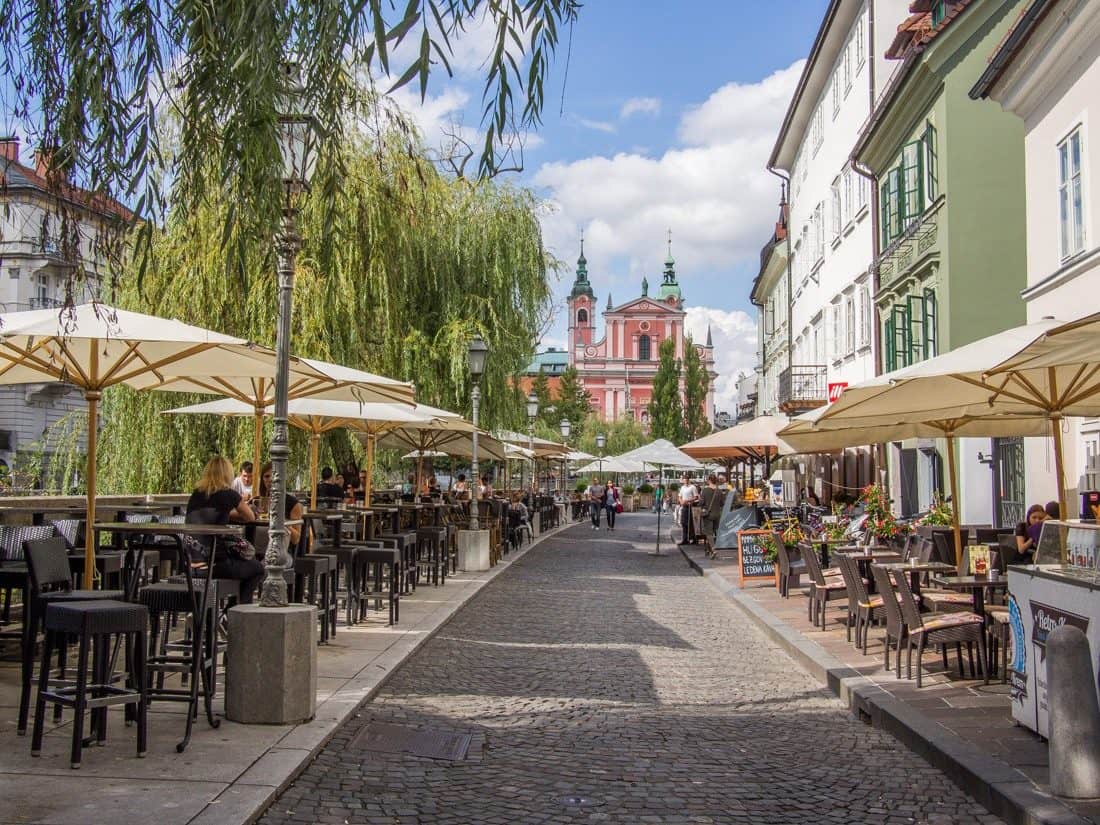 Every bridge is different—the ferocious green dragons of Dragon Bridge, the six pairs of pillars at Shoemaker's Bridge, and the hub of Triple Bridge which connects the modern city and the old town.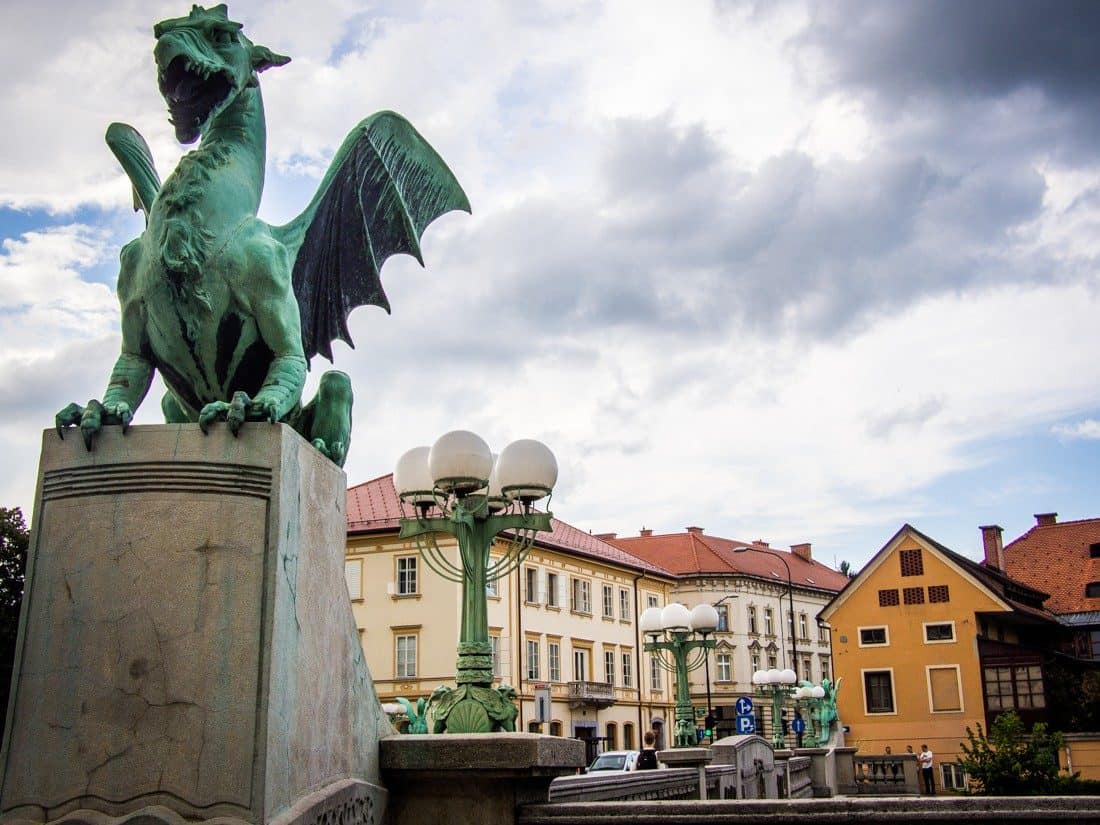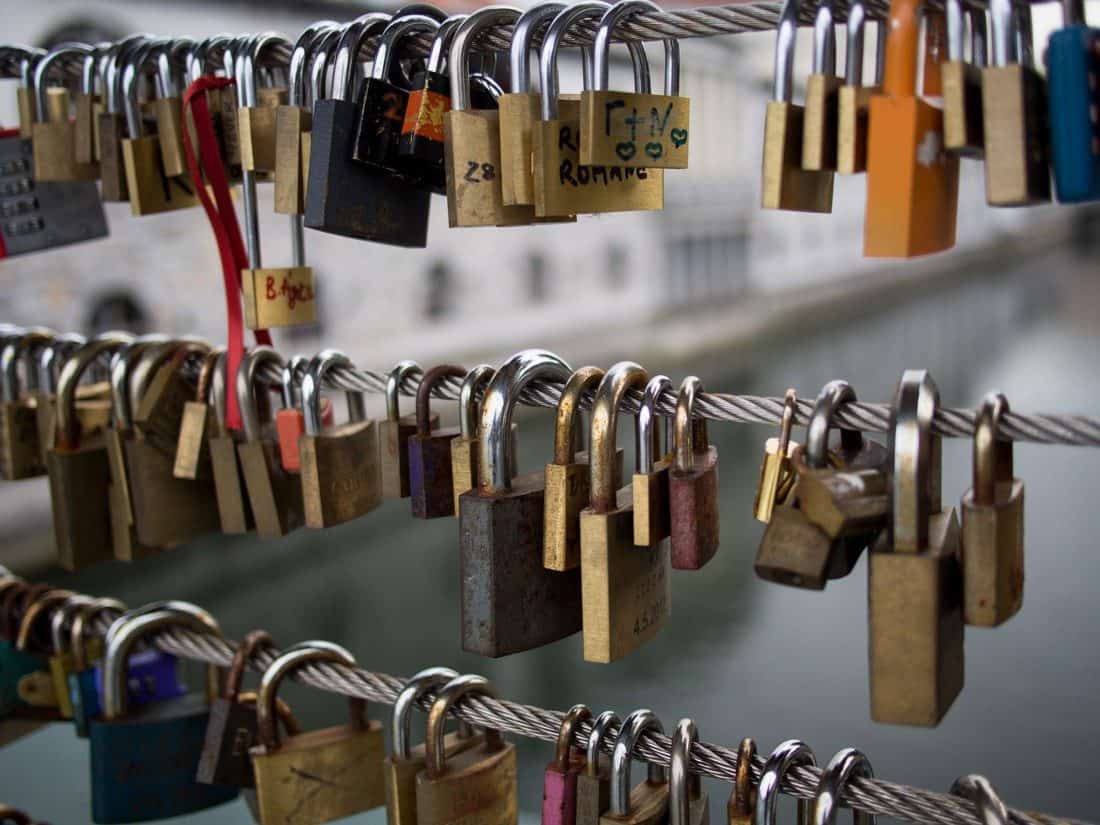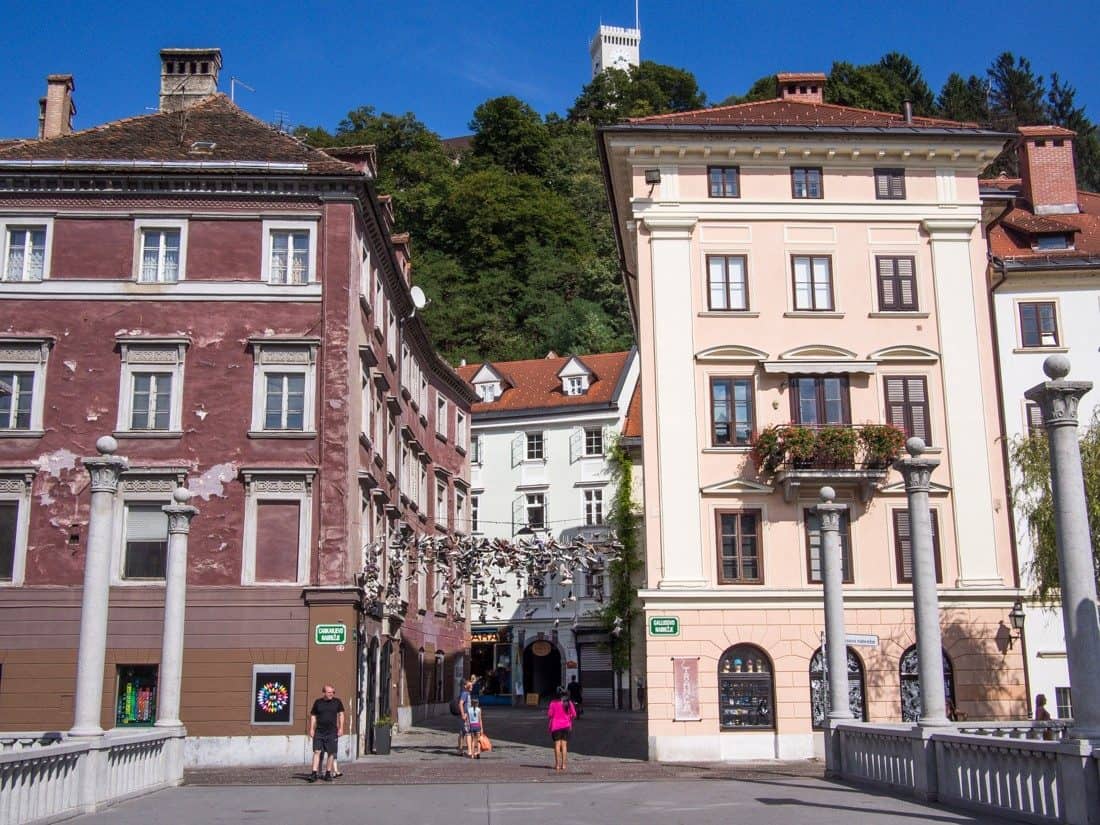 From the riverbank you can delve down side streets and discover little plazas or wander into the medieval centre down Mestni and Stari Trg, a pedestrian street parallel to the river. Here you'll find more cobblestones, elegant baroque buildings turned into boutiques, chocolate shops, cafes, and restaurants. There are a few souvenir shops but the city doesn't feel touristy, and we never saw any tour groups, impressive for a European capital.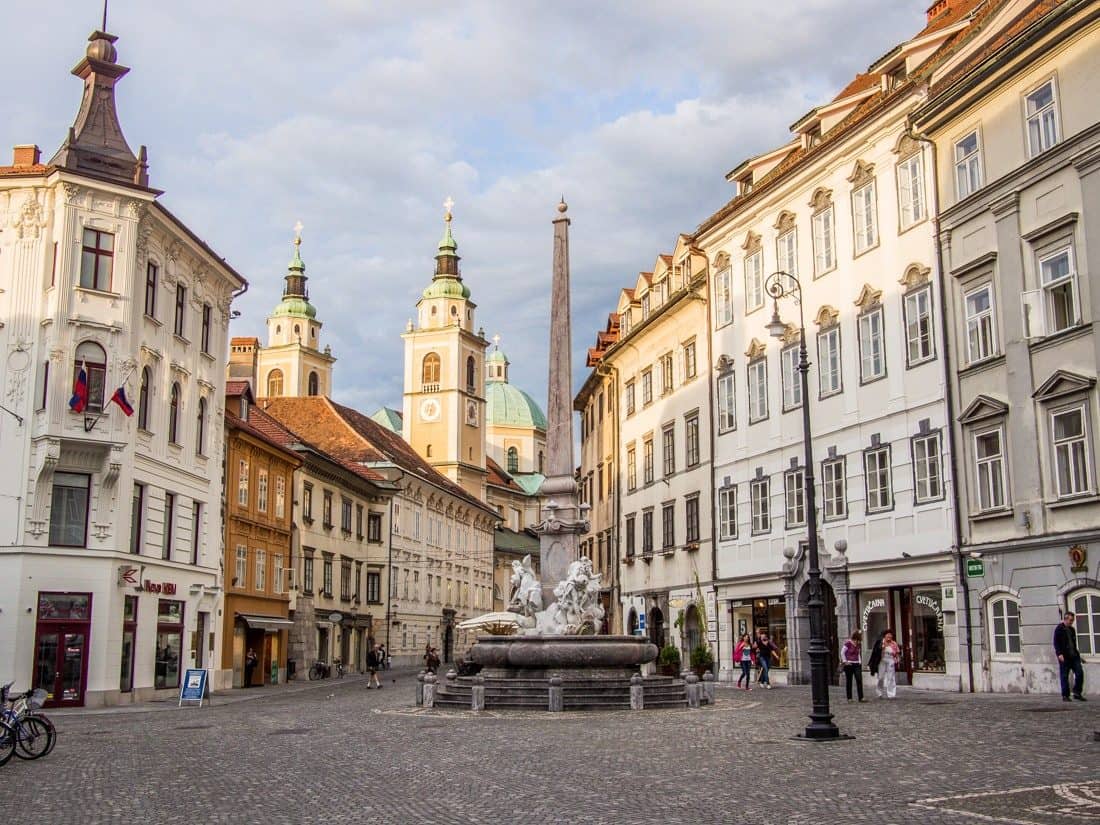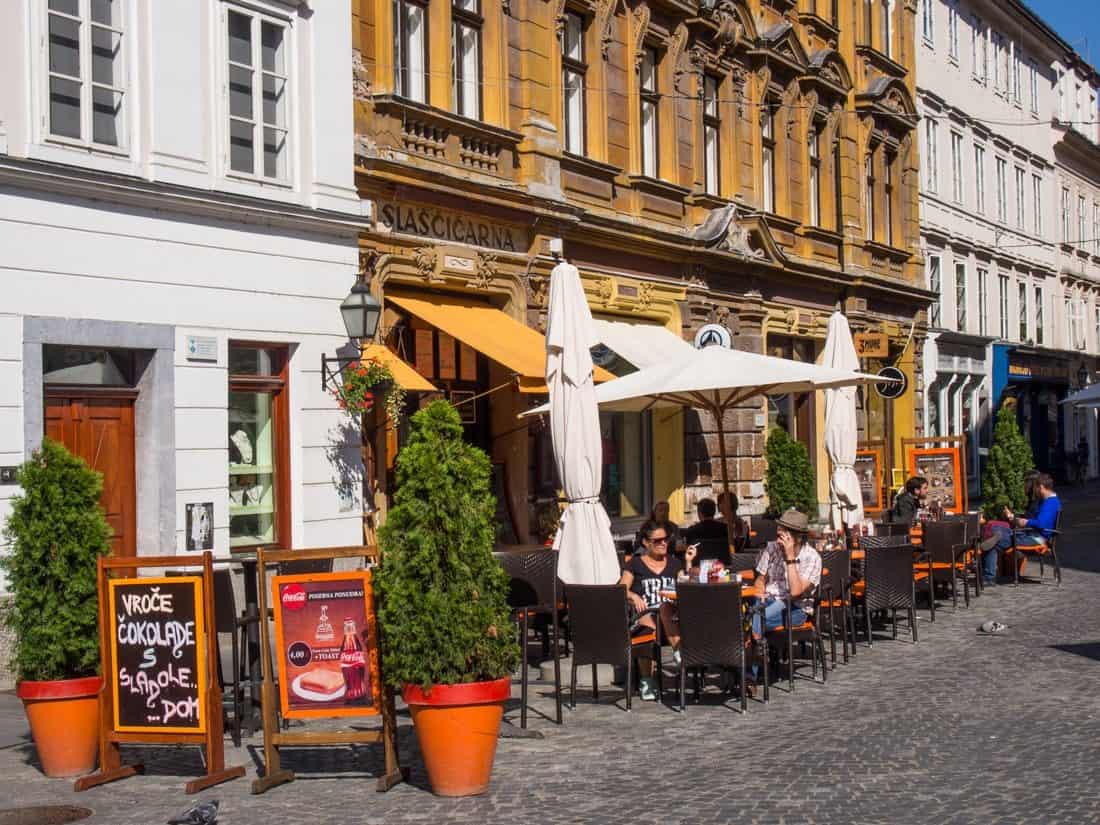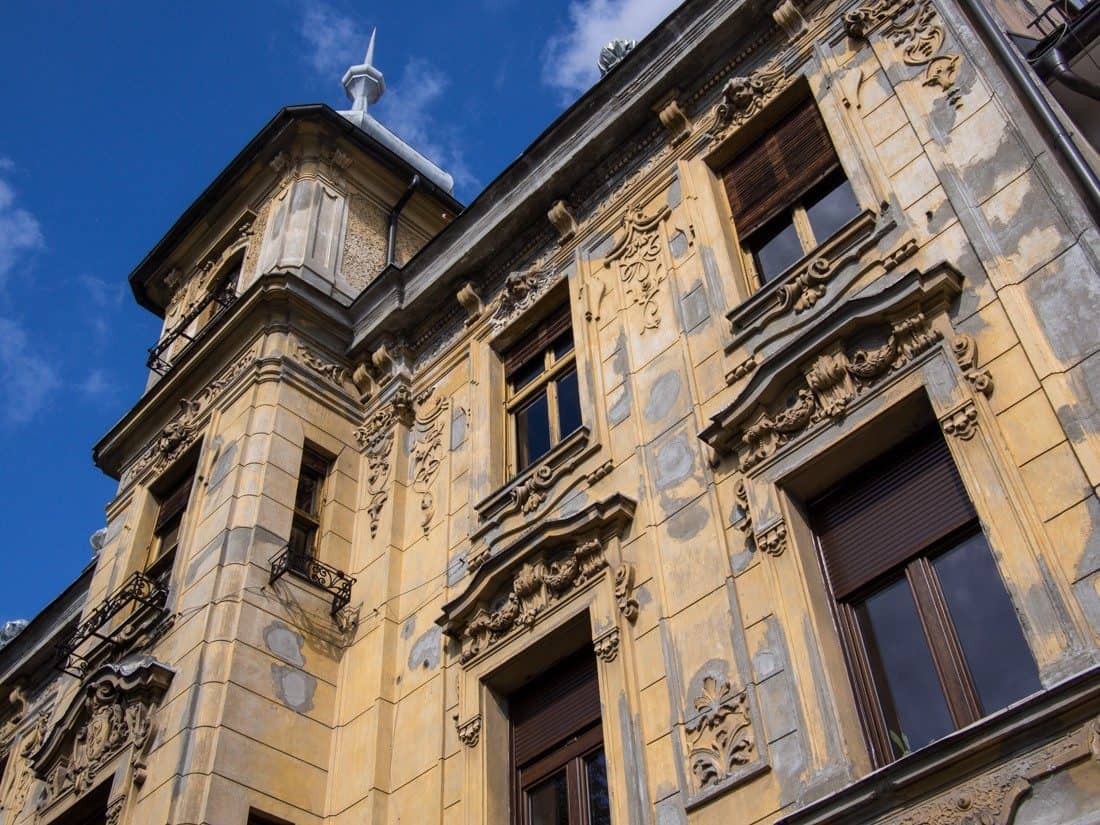 We visited the Central Market on our Ljubljananjam food walk. Inside you'll find piles of dried fruit and nuts, grains, cheese, meat, bread, and Slovenian specialities like pumpkin seed oil. Outside tables overflow with local fresh fruit and vegetables. On Friday mornings there's also the Open Kitchen with food stalls serving hot meals.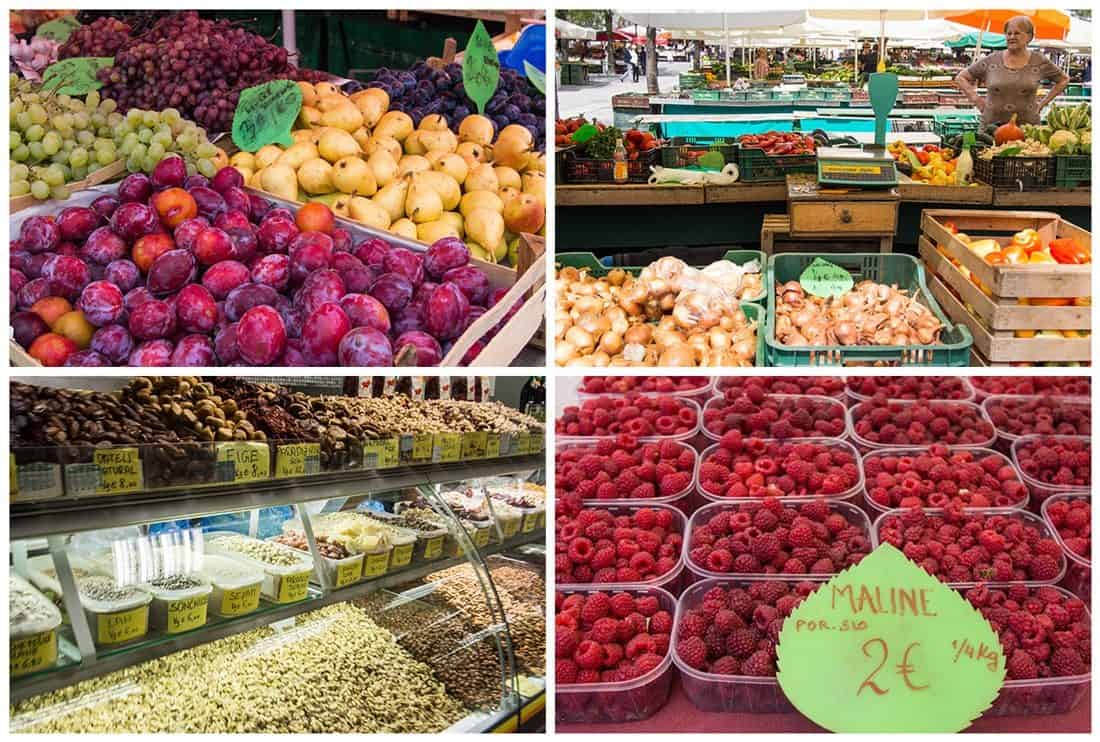 Near the market we saw our first milk vending machine. These are stocked with fresh raw milk every day and you can bring your own container or buy one of the bottles from the machine and fill it up with as much milk as you like for €0.10 per 100ml.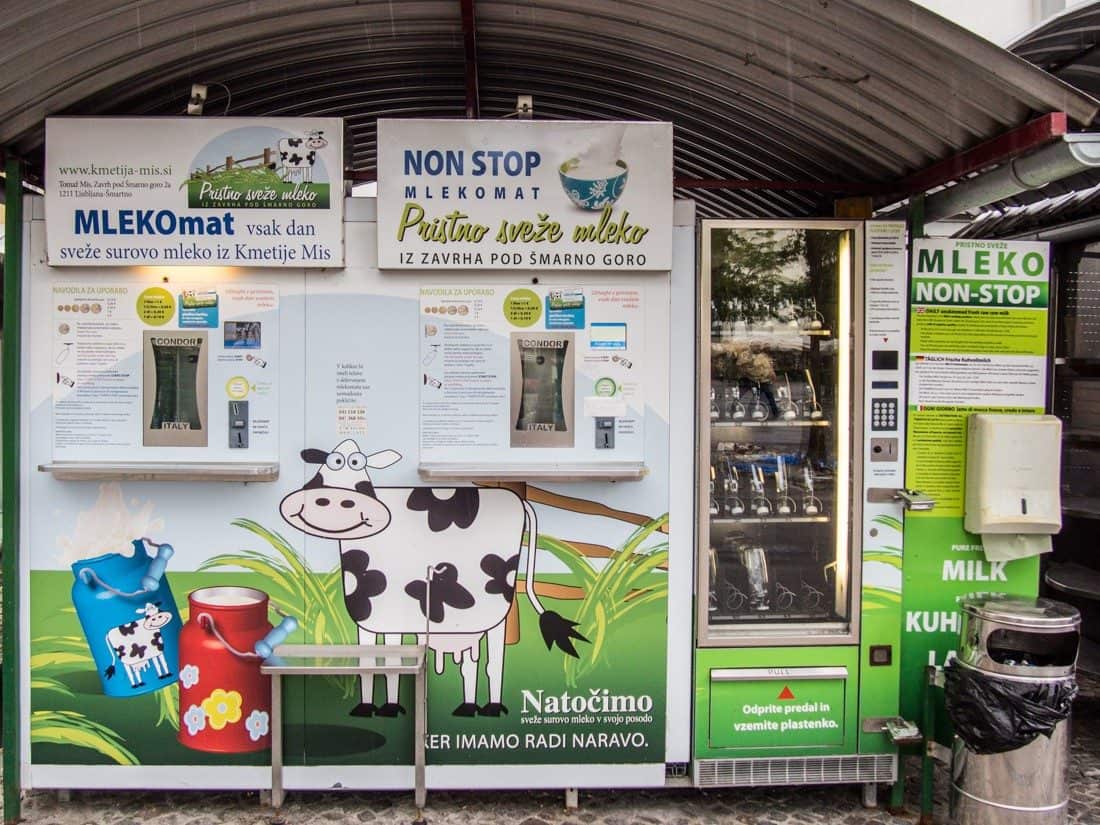 All the food we ate in Ljubljana was delicious—fava bean soup with homemade buckwheat bread on our food walk, good value salad and quiches at veggie friendly Bazilika, mango gelato from Fetiche along the river, and a gourmet multi-course meal at Valvas'or.
Ljubljana's old town is gorgeous but it's worth exploring further afield to experience the alternative vibe of this student city. In just five minutes walk you'll leave the tourists behind and discover urban gardens, parks, funky cafes, art galleries, and hole in the wall local restaurants.
Ljubljana is one of our new favourite cities. It's not the place to come for major sightseeing but it's a beautiful, relaxed city and the perfect place to wander, people-watch in cafes, and soak up the atmosphere.
Note: Ljubljana is pronounced "lyoob-lyAH-nah" and yes, I had to look it up on Youtube before our visit!
Thanks to Spirit Slovenia, the country's tourist board who provided our accommodation in Ljubljana and our meal at Valva'sor.
If you enjoyed this post, pin it for later!