This page contains affiliate links. Please read our disclosure for more info.
If we suspected Slovenia was a magical land in Ljubljana then Lake Bled confirmed it. With an emerald lake surrounded by Alpine peaks, a gothic church nestled in a tiny island at its centre and a medieval castle looming above from its rocky perch, it's a fairytale setting.
You can easily pass days just relaxing and enjoying the view but we also took advantage of this hub of outdoor activities and went hiking, horse riding, white water rafting, rented a boat, and visited the nearby Vintgar Gorge.
We stayed in the elegant Hotel Triglav on a hill above the quiet western side of the lake which we found to be the perfect tranquil base. We were a 20 minute walk from the shops and restaurants but when this was the view from our room it was worth it.
The walk around Lake Bled is about 6km and it's the obvious first activity. Along the way you can stop to swim in the clear water and hire a rowboat to visit the island in the centre where the church bells ring constantly as visitors climb the tower to make a wish.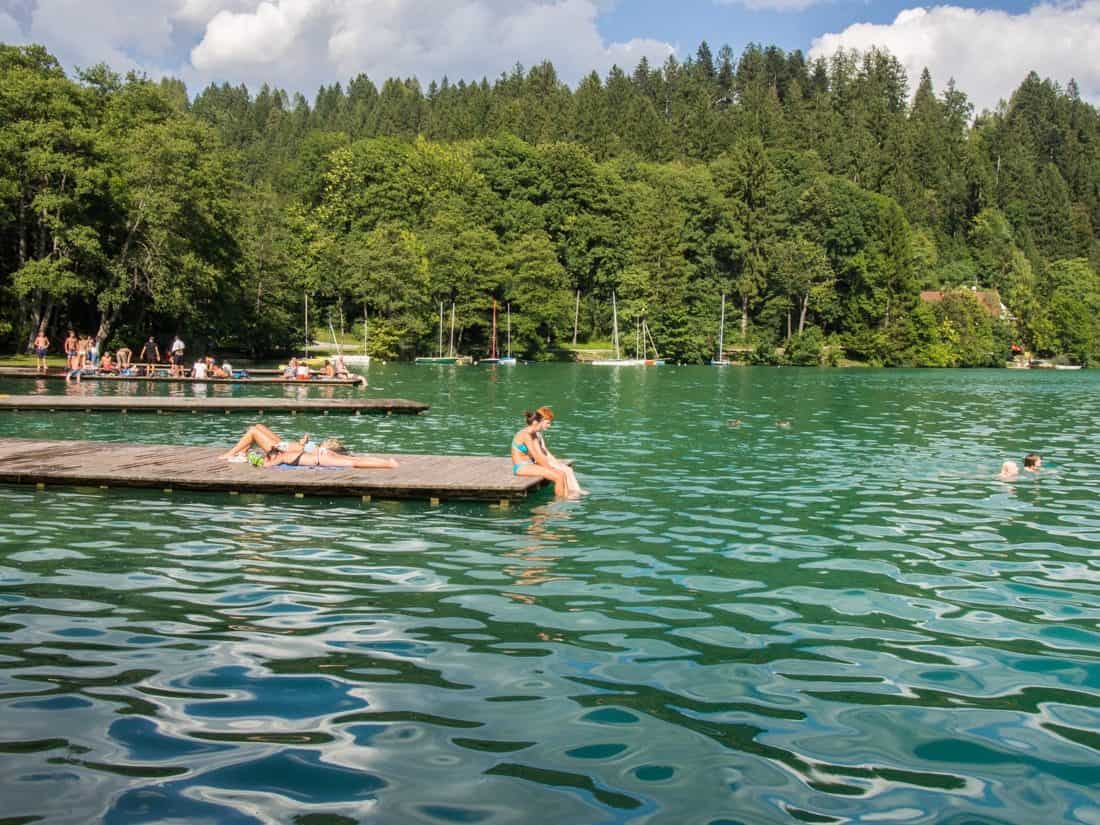 Even when it's raining Bled is stunning.
Seeking more views of the lake we followed the steep forest trail 6 up to Velika Osojnica for postcard views of the lake from above.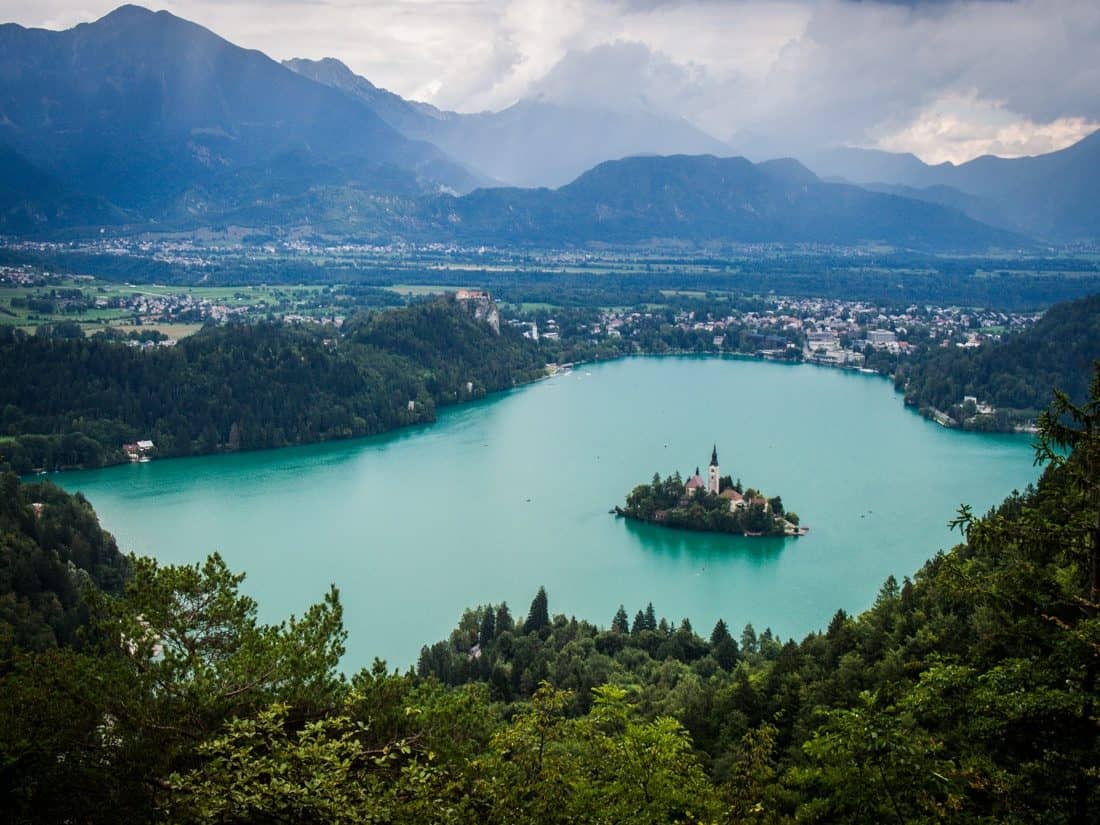 Further afield we visited Vintgar Gorge and walked along its wooden walkways through misty forest, narrow canyons, emerald pools and waterfalls.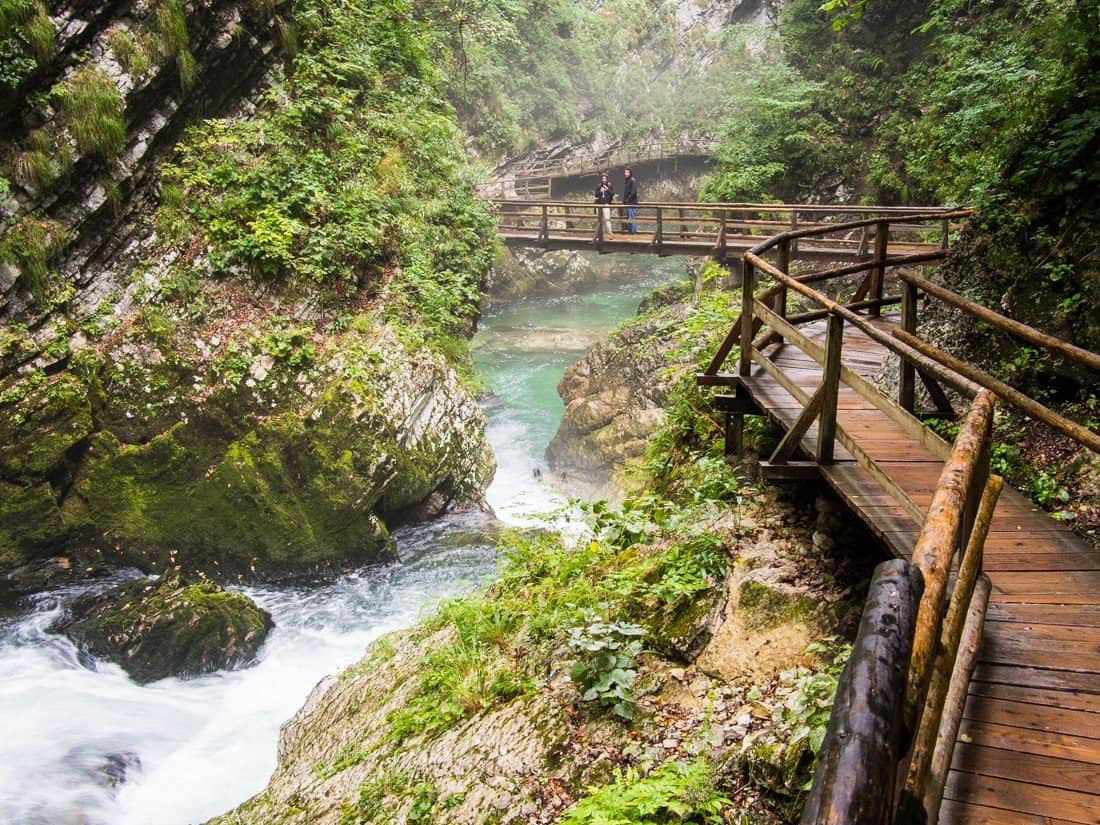 We arranged two trips with local tour operator 3glav Adventures. One was their epic Emerald River Adventure featuring hikes in the Julian Alps, white water rafting, icy waterfall swims, and crazy bridge jumps. Read more about the Emerald River Adventure here.
The other was a two hour horse riding trip about 20 minutes away from Bled where boosted by a shot of blueberry schnapps atop our horses at a rural wooden hut we rode through small Alpine villages and shady forest, past limestone mountains, turquoise lakes and fields of cows, bells ringing around their necks.
We spent more time on the road than we would have liked so we'd recommend a longer riding trip to get deeper into the countryside.
With all the strenuous activities on offer at Bled it's the perfect excuse to indulge in the local specialty—kremna rezina or Bled cream cake.
Lake Bled is Slovenia's most popular tourist attraction and we worried it would be too touristy, but despite having a rather unattractive main town our concerns were unnecessary—Bled is a truly special place.
After over 3.5 years of constant travel it is becoming harder to find places that surprise and delight us. Lake Bled did. Four days passed far too quickly and we left with the promise to return, next time for much longer.
If you are looking for somewhere special to stay in Lake Bled, we highly recommend Hotel Triglav—the views are stunning. Search for more hotels and guesthouses in Lake Bled here.
Thanks to Spirit Slovenia, the country's tourist board, who hosted us for part of our stay in Bled.
If you enjoyed this post, pin it for later!