This page contains affiliate links. Please read our disclosure for more info.
Two years ago today we left the UK with a one way ticket to Rio de Janeiro and a carry-on size backpack containing all of our possessions to start a business and a new life as permanent travellers. We had no idea how things would work out but two years later we are still living life as digital nomads and don't regret our decision for a moment. It isn't an easy life and we are working harder now than we ever have before, but the freedom the nomadic life gives us more than makes up for the challenges.
We spent our first year as digital nomads in South America (you can read about Year 1's highlights here) and during our second year we travelled the world from Central to North America, on to Europe and finally back to our favourite part of the world: Asia. Here we look back at our favourite places and experiences from the last year.
PANAMA
Galloping Along the Beach in Santa Catalina
We didn't get enough beach time in South America so the first thing we did in Panama was head for the beach. We stayed outside of Santa Catalina on a deserted stretch of black sand. We lazed in hammocks and enjoyed sunset walks along the beach, but the highlight was definitely renting horses and heading off by ourselves for a long gallop along the beach with no one else in sight, stopping only to have a refreshing swim in the sea.
Beach Hopping in Bocas del Toro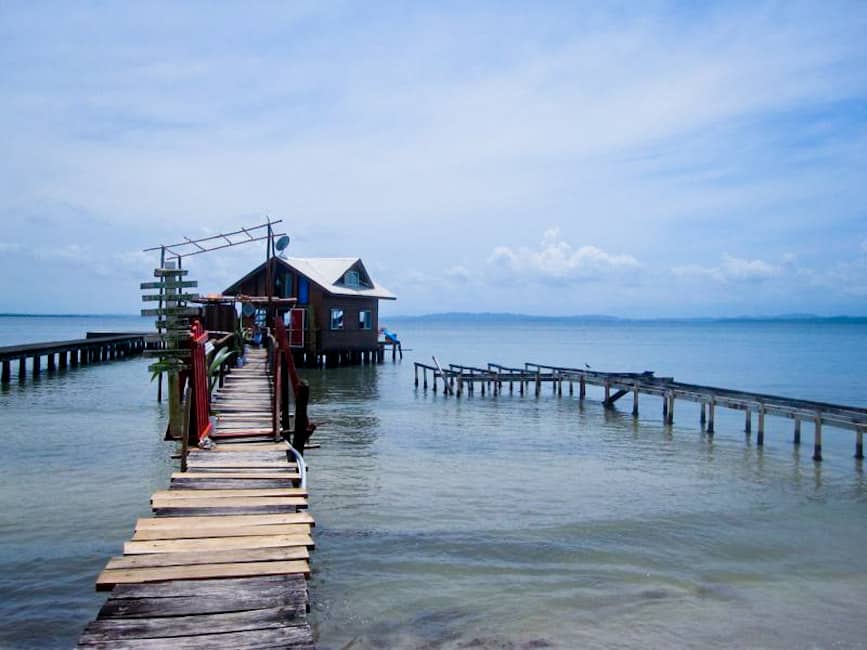 We switched coasts in Panama to the more attractive, but much busier beaches of Bocas del Toro. We met up with blogger friends Dani and Jess and Jaime to take a relaxing snorkelling tour on a catamaran, and island hopped to explore the different beaches.
COSTA RICA
Puerto Viejo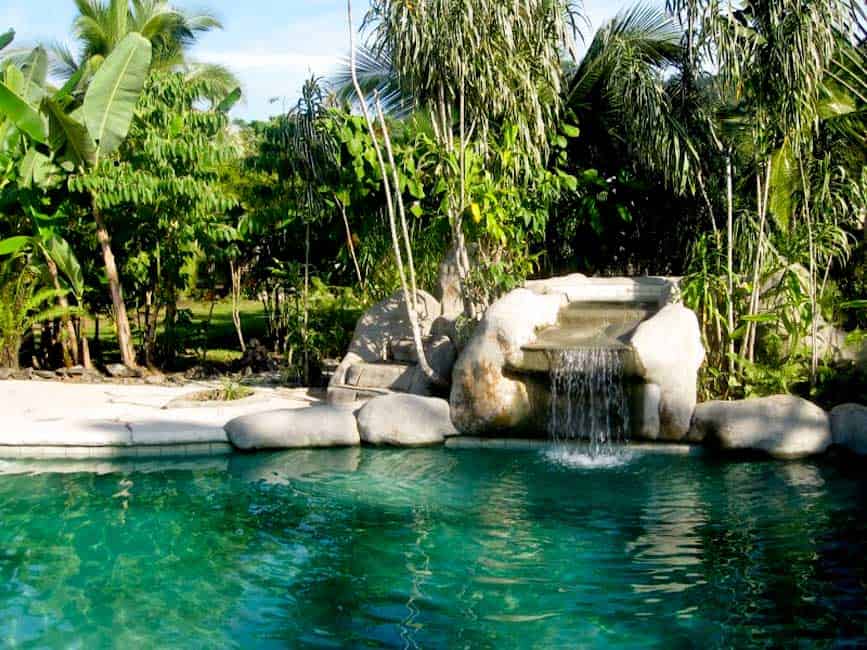 We thought the beaches of Costa Rica would be too commercialised and busy for us but Puerto Viejo was blissfully laid back and we enjoyed cycling through the rainforest to quiet beaches, eating amazing chocolate cake at Bread and Chocolate, helping out at a soup kitchen, and swimming in this idyllic green pool in lush tropical gardens full of colourful flowers and butterflies.
White Water Rafting
We spent a day rafting the Rio Pacuare through green rainforest and canyons, past waterfalls with yellow and blue morpho butterflies fluttering above us. The Class 4 rapids were exhilarating and we managed to stay in the raft despite our guide's best efforts to make things more challenging – at various points we tried going through the smaller rapids standing up, backwards, with our eyes closed, and going around in circles.
Working at a Horse Stables
We spent 10 days as equestrian interns at Establos San Rafael in the middle of nowhere in rural Costa Rica. It was an exhausting experience but we loved getting to know the wonderful horses, riding twice a day, learning natural horsemanship techniques, and having some untouristy experiences in touristy Costa Rica. I visited their neighbour's trapiche to learn how sugar is made and rode with local cowboys in a group cabalgata – a challenging but unique experience.
USA
Disney World, Florida
Simon is a huge Disney fan and although I enjoyed it as a child I didn't think I would as an adult. We ended up having a wonderful, stress-free week of pure fun immersing ourselves in the magical world and exploring all of the Disney Parks. Even better we got to enjoy some of the week with our good friends Erin and Gavin.
House sitting in Jacksonville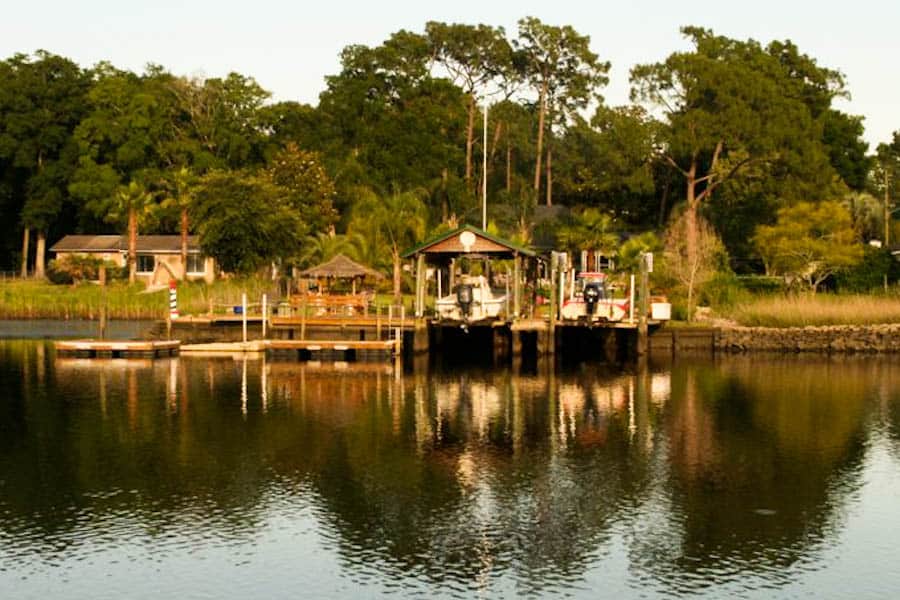 Jacksonville was not a place we had considered visiting before but a house sitting opportunity brought us there. In amongst the suburbs and fast food chains we found plenty of pleasant surprises including our riverside verandah, incredible cheesecakes and bruschetta at the French Pantry, and exploring long stretches of beach.
Savannah
We only had a day to visit Savannah from Jacksonville but we fell for it instantly and spent the day wandering aimlessly around the historic district with its elegant colonial mansions, giant oaks dripping in Spanish moss, and leafy plazas. Southern comfort food at Mrs Wilkes's Dining Room and delectable cupcakes at the Cupcake Emporium were an added bonus.
Falling in Love with San Francisco, Again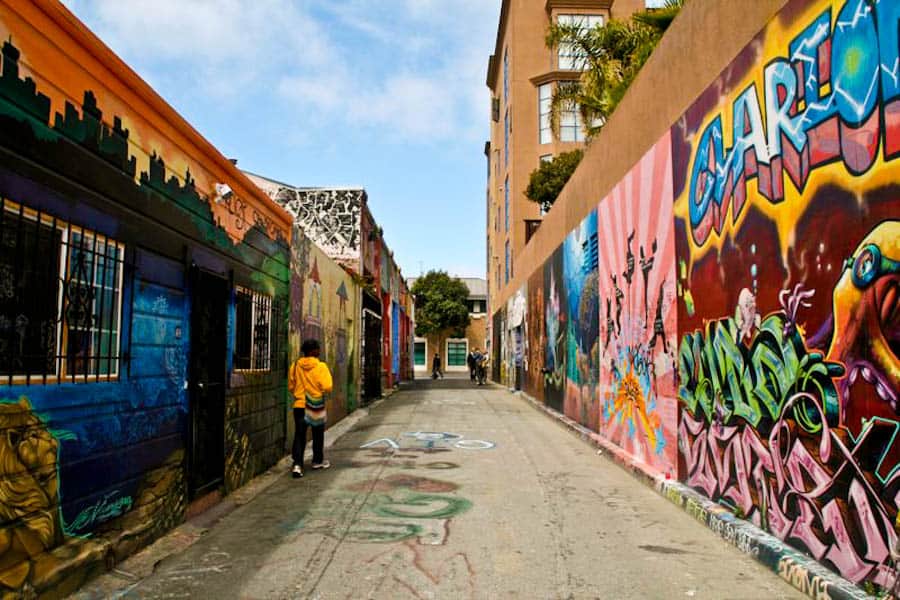 Our second visit to San Francisco confirmed that it's our favourite city in the world. It helps that we have wonderful friends who live there, but we also love the fresh, inventive vegetarian food; the diverse neighbourhoods; the artsy, alternative vibe; the beautiful setting; and the multi-cultural population.
Seattle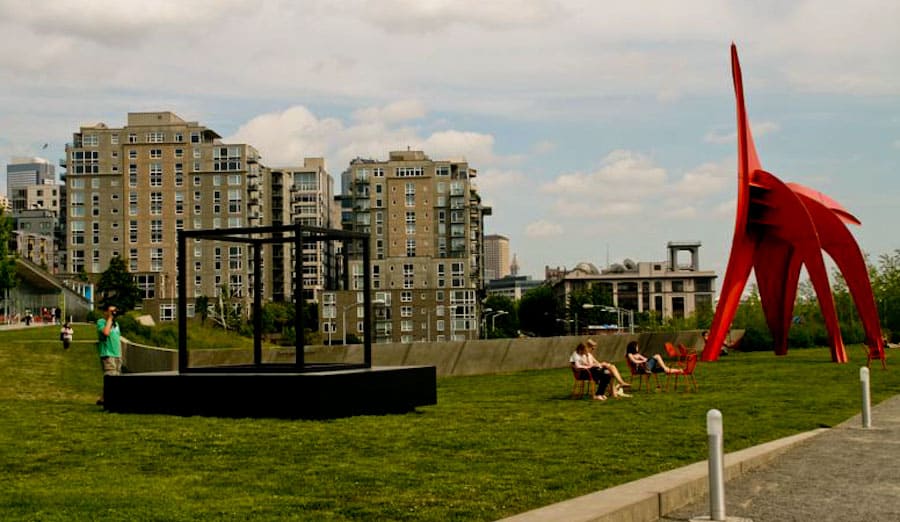 We didn't have long to explore Seattle but nibbled on cabernet chocolate cherries and wildflower honey at Pike Place Market; took advantage of a sunny day to explore the Olympic Sculpture Park; and paid respects the the city's musical heritage at the Nirvana and Jimi Hendrix exhibits at the Experience Music Project.
CANADA
Attending TBEX in Vancouver
Vancouver was on our itinerary to attend the TBEX travel blogger's conference. Although the highlight was getting to meet so many of the bloggers we knew online, we were also impressed by what we saw of Vancouver – the gorgeous harbour setting, shimmering highrises, vibrant markets, and cycling around Stanley Park. The ultimate experience combined the two – a sunset harbour cruise drinking cocktails with our new friends on the last night of TBEX.
ENGLAND
Visiting Friends and Family in England
After 14 months away we returned to England to attend a friend's wedding and we are so glad we did. We are not wedding people (we've been together for 13 years and don't plan to get married) but we couldn't help but get caught up in the special day which meant so much to our good friends. It was also a great opportunity to catch up with old friends who we rarely get to see.
We ended up spending two months in England and although we are even more certain of our decision to no longer live there we enjoyed time with family and revisiting some of our favourite places in alternative Manchester.
HONG KONG
Arriving in hectic, densely packed Mong Kok was an overwhelming sensory explosion and we loved every minute of it. We packed in as much as we could on our Hong Kong stopover – roaming the markets and tenements of Mong Kok; sampling vegetarian dim sum in tranquil Chinese gardens; taking a tram up The Peak to view the astounding skyline of shiny skyscrapers backed by lush green hills; and escaping to the peaceful Chi Lin Nunnery.
JAPAN
The Quirkiness of Japan
Visiting Japan was a financial risk (it's expensive!) but it turned out to be the best decision we made all year. We can't think of anywhere else in the world where you can travel in such efficient comfort yet immerse yourself in a completely different culture. The random bursts of weirdness and the confusing etiquette rules only added to our love of the country.
Kyoto
We scored the jackpot with a house sit in Kyoto and had over three weeks to explore this wonderful city. We did our best to explore all 2000 temples and shrines and were astounded by their diversity and beauty. We learned to cook Japanese Buddhist cuisine, stumbled across a random display of paper lantern sculptures, spotted a geisha in Gion, and got up close with baby monkeys.
Exploring the Weird World of Japanese Food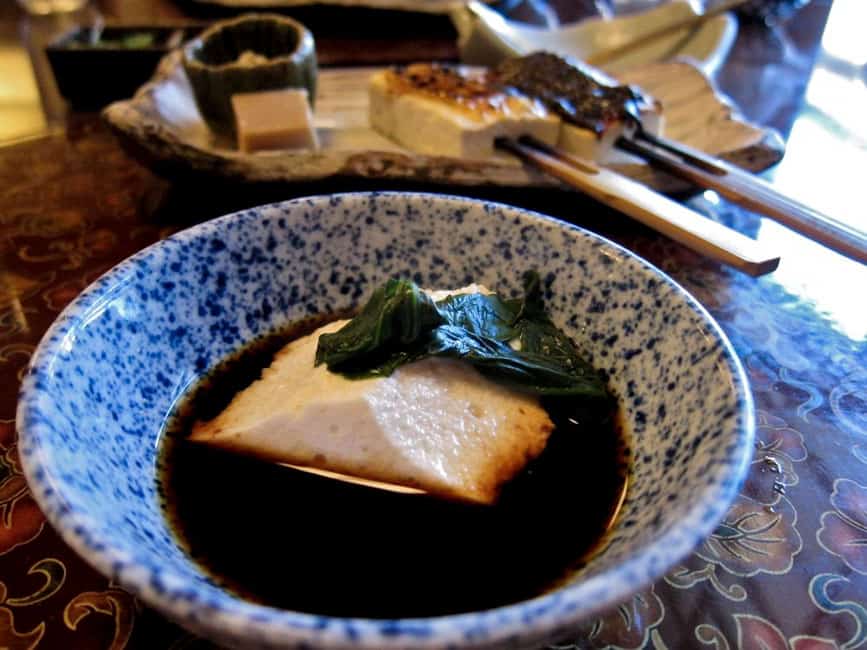 As vegetarians our foodie explorations can be limited, but in Kyoto we were able to delve deep into the wonderfully weird world of shojin ryori or Zen Buddhist temple cuisine which is entirely vegan. We didn't know what we were eating half the time but we quickly learnt our yuba from our koya-dofu and our fu from our konnyaku. In Japan food is a work of art and we ate delicious, beautiful meals in temples, traditional inns, and crowded backstreet restaurants. Eating was always an adventure.
Spending the Night in a Temple, Koya-san
We visited Koya-san, the respectful name given to Mount Koya, to experience traditional Japan. The secluded temple town is located high up in the forest-covered mountains of Kansai and has developed into an important Buddhist centre. We stayed in a shukubo, traditional temple lodging to get a taste of life as a monk. We stayed in a tatami mat room, wore yukata, survived our first communal bathing experience, sampled shojin ryori the vegetarian monk's cuisine, and rose early to participate in the daily chanting and meditation ceremony.
A Whirlwind Train Tour of Japan
We don't usually travel fast but Japan's bullet trains and Rail Pass made it easy and comfortable to travel to five places in a week. After leaving our temple in Koya-san we visited the moving Hiroshima Peace Museum, made a brief stop in Nagoya, braved a typhoon in the picture-perfect traditional village of Tsumago, and imagined what samurai life was like at Matsumoto Castle. Japan is the only country where Simon complained the train journeys weren't long enough.
Disney Sea, Tokyo
Yes, we visited Disney for the second time in a year! Disney Sea is unique to Japan and is possibly our favourite Disney Park (and we visited eight of them in the last year!). Inventive rides, spectacular Broadway-esque shows, and detailed theming that takes you from a Mediterranean harbour to a volcanic island inspired by Jules Verne's stories, to old Cape Cod, and on to the Arabian coast. We even had a drink in the elegant Teddy Roosevelt lounge on a giant ship. This is Disney for adults.
THAILAND
The Quiet Island of Koh Mak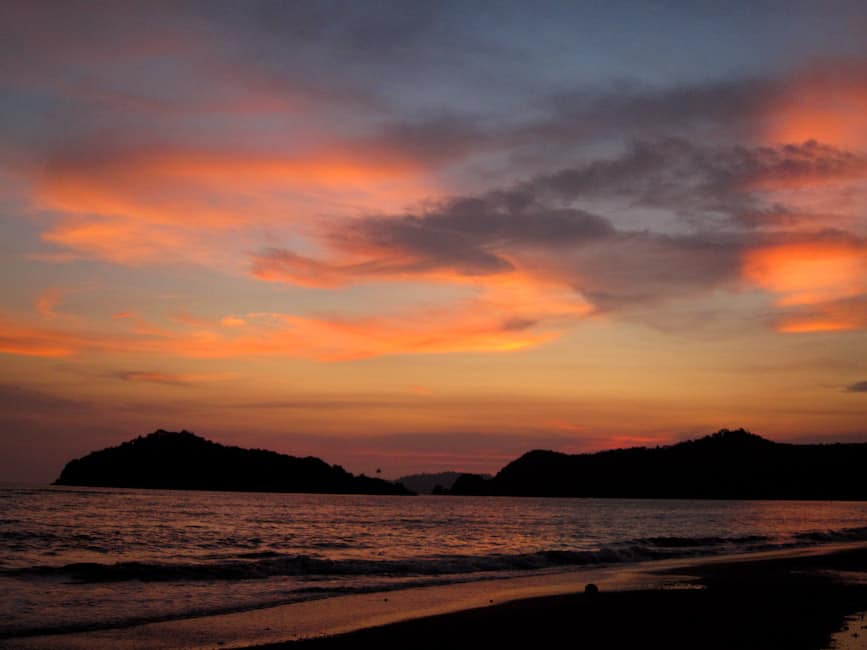 Koh Mak was blissfully quiet with empty beaches, a lush jungle interior, and very few tourists or paved roads. Thailand is known for its party islands but we were glad to discover that it is possible to escape the rampant over-development and find an island retreat.
Eating Our Way Through Chiang Mai's Vegetarian Restaurants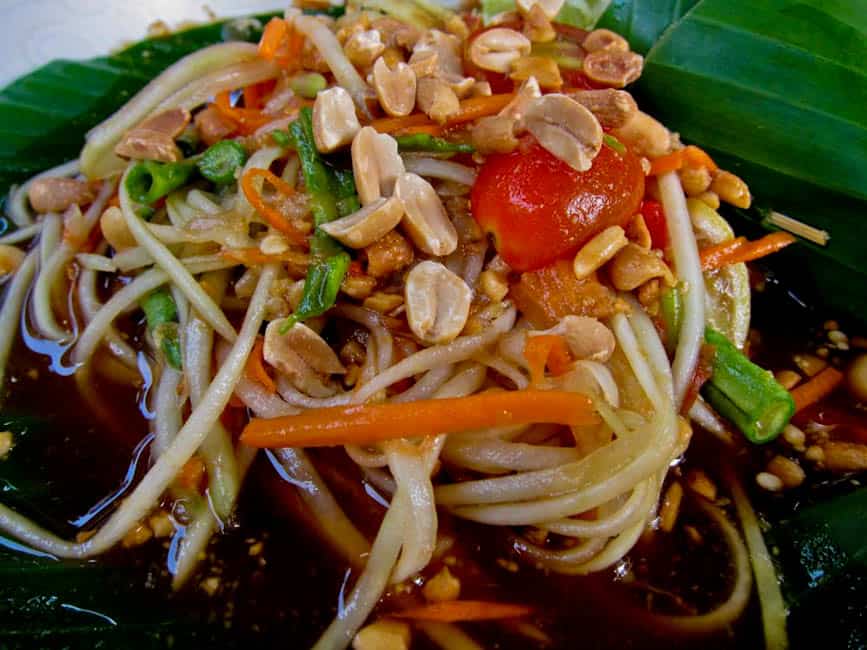 For the last four months we've been settled in Chiang Mai. We've written about why this easy, affordable city makes a perfect temporary base for a digital nomad, but one of the biggest selling points for us is the huge range of vegetarian restaurants. It's a small city but there are over 20 veggie-only eateries and plenty more with vegetarian options. The food is cheap, healthy and spicy – heaven for us. We even learnt to cook Thai food ourselves.
Yee Peng Floating Lantern Festival, Chiang Mai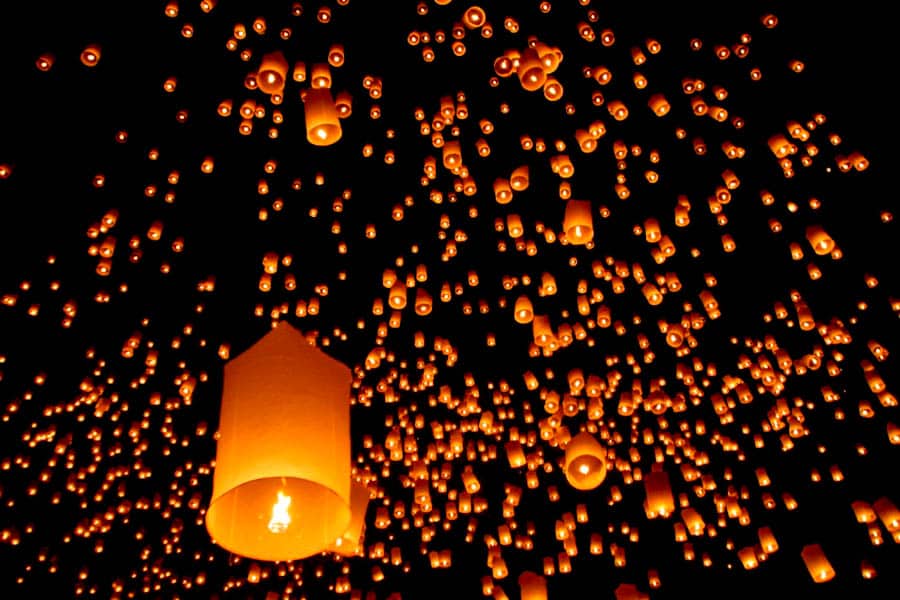 Our most magical moment of the year was taking part in the release of thousands of candle-lit paper lanterns and watching them drift glowing into the night sky during the Yee Peng festival.
Mopeding Around Northern Thailand
There is no better way to travel than zipping around on the back of a moped. In Thailand it's cheap, easy and there's a wonderful sense of freedom. We started around town and as our confidence grew made longer trips: the Samoeng Loop day trip, a two day road trip to the Burmese border, and a jaunt up to Chiang Dao. Our bike has broken down on three occasions but each time we were rescued by kind Thai people who helped us get it repaired.
Chiang Rai's Contemporary Art Scene
Chiang Rai is a provincial capital that doesn't impress at first, but it has a growing and vibrant contemporary art scene. The dazzling, ornate White Temple is one of the most impressive religious buildings we've seen, and the Black House is dark, bizarre and a little disturbing. Both are results of the ambitious vision of two of Thailand's most respected artists, both natives of Chiang Rai.
Relaxing in Chiang Dao
Chiang Dao was the perfect relaxing retreat. We found gourmet food, mountain views, an atmospheric network of caves, hilltribe markets, and a peaceful mountaintop monastery.
Launching South America Highlights
In January we launched our first product – the free ebook South America Highlights featuring 28 of our favourite destinations on the continent, lots of wanderlust-inducing photos and travel tips. We plan to release more products this year and it was a proud moment to finish something and let it out in the world.