This page contains affiliate links. Please read our disclosure for more info.
One of the perks of being an equestrian intern in rural Costa Rica was taking advantage of the local connections. A neighbouring family invited us to visit their trapiche or sugar cane mill, and it was a fascinating experience.
The trapiche is very much a family run affair, and with 13 children in the family there are plenty of people to help out. We entered the barn to the cloying smell of boiling sugar and to oppressive heat and smoke from the sugar cane juice bubbling away. We were shown around to find out more about how sugar is made.
It all begins with long stalks of sugar cane that are fed manually through a grinder to extract the juice. Sugar cane juice is a common drink in Latin America and we sampled a cup, although struggled to finish the sickly sweet beverage. The leftover cane fibres are kept and used to keep the fires of the brick oven going.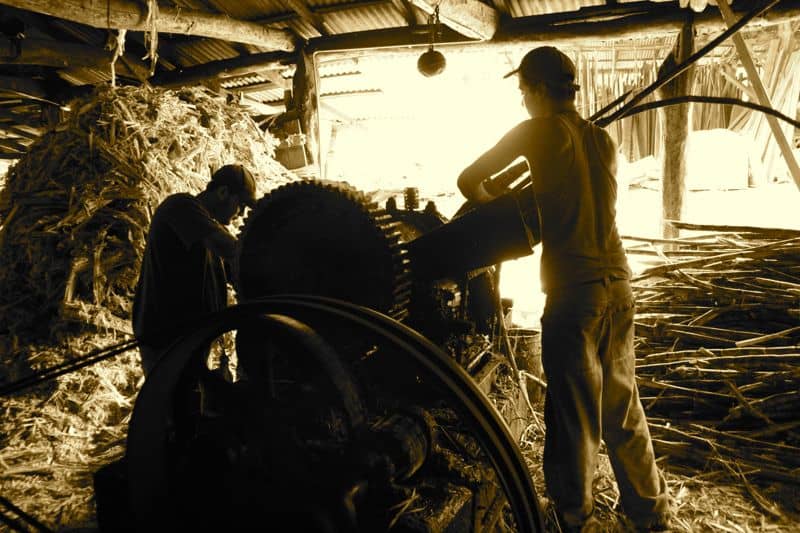 Next the sugar cane juice is heated up in a number of huge metal pans. In one pan a special tree bark is added which makes the impurities rise to the surface, and these are scooped out with a large spoon. The juice is golden by the time it moves on to the next pan where it boils furiously for five minutes.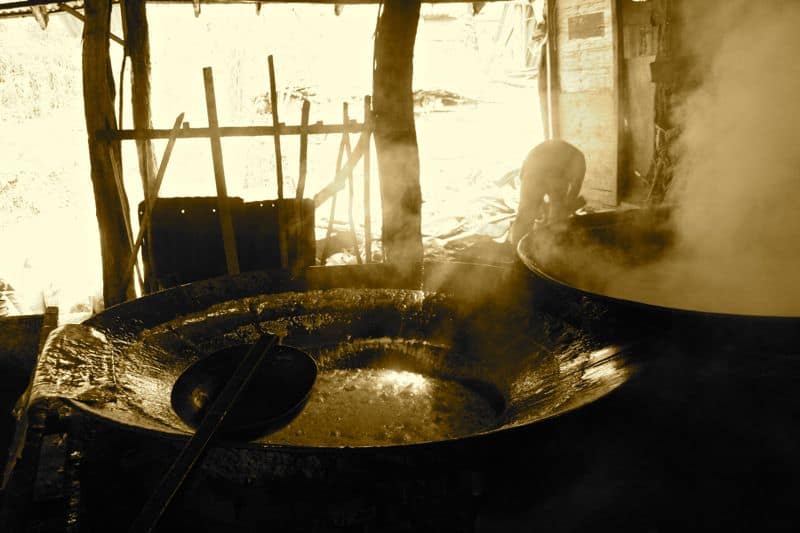 The sugary liquid is scooped into the final container – a long wooden tray that looks like a dug out canoe, where it is stirred with a paddle until it thickens. We were given a sample – it tasted almost like Scottish tablet – a kind of grainy, caramely fudge, but this is pure sugar. Following the glass of cane juice and combined with the heady scent of the trapiche this was a little too much sugar for us!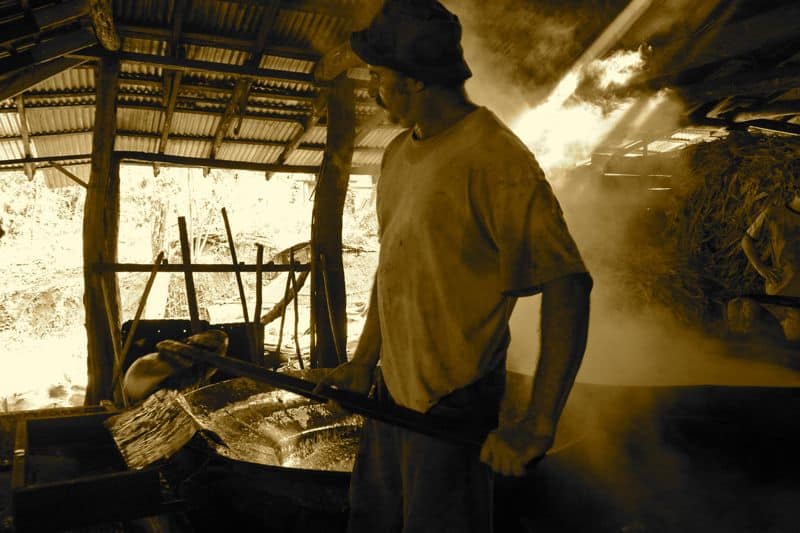 The final stage is to put the thick sugary substance into moulds, where it quickly hardens. In Costa Rica sugar is more commonly bought in solid blocks or 'tapas' rather than granulated. The finished moulds are buzzing with bees before being packaged up for sale.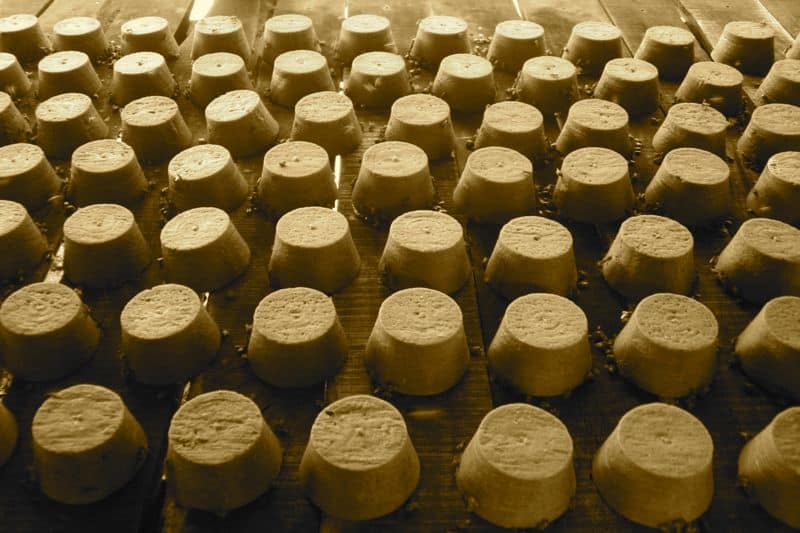 Despite leaving with aching teeth and a pounding headache it was worth it for an insight into the traditional process of making sugar that has changed little in centuries.