This page contains affiliate links. Please read our disclosure for more info.
Our recent moped border run to Burma was at times exhausting and freezing, but it was made totally worth it when we stopped off in Chiang Rai and paid a visit to Wat Rong Khun, or the White Temple.
The White Temple is a contemporary Buddhist and Hindu temple designed by Thai artist Chalermchai Kositpipat in 1997, although construction is still ongoing in the extensive complex. It is one of the most extraordinary temples we have ever see – extravagant, ornate and blindingly white.
We loved the attention to detail and the small gothic elements you find around the site. Even before we approached the main temple we noticed small details like heads hanging from the trees.
And the kind of monstrous statues you don't usually expect to see in a temple…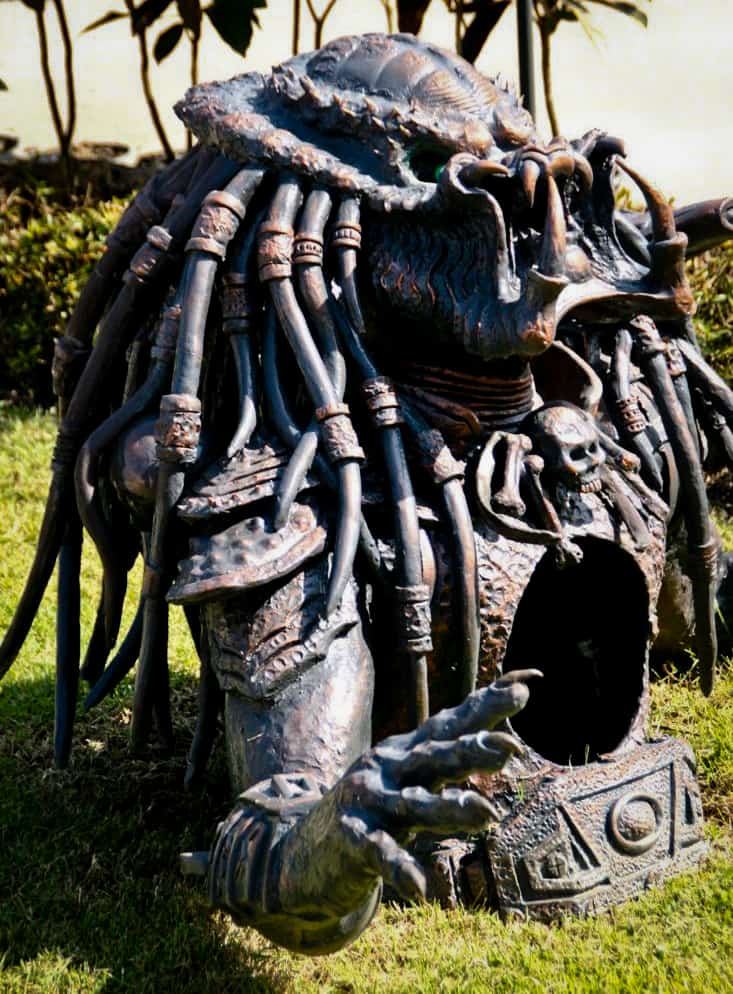 The approach to the main temple goes past a large pond, with the temple reflected in the water.
It feels like a fantastical, fairy world.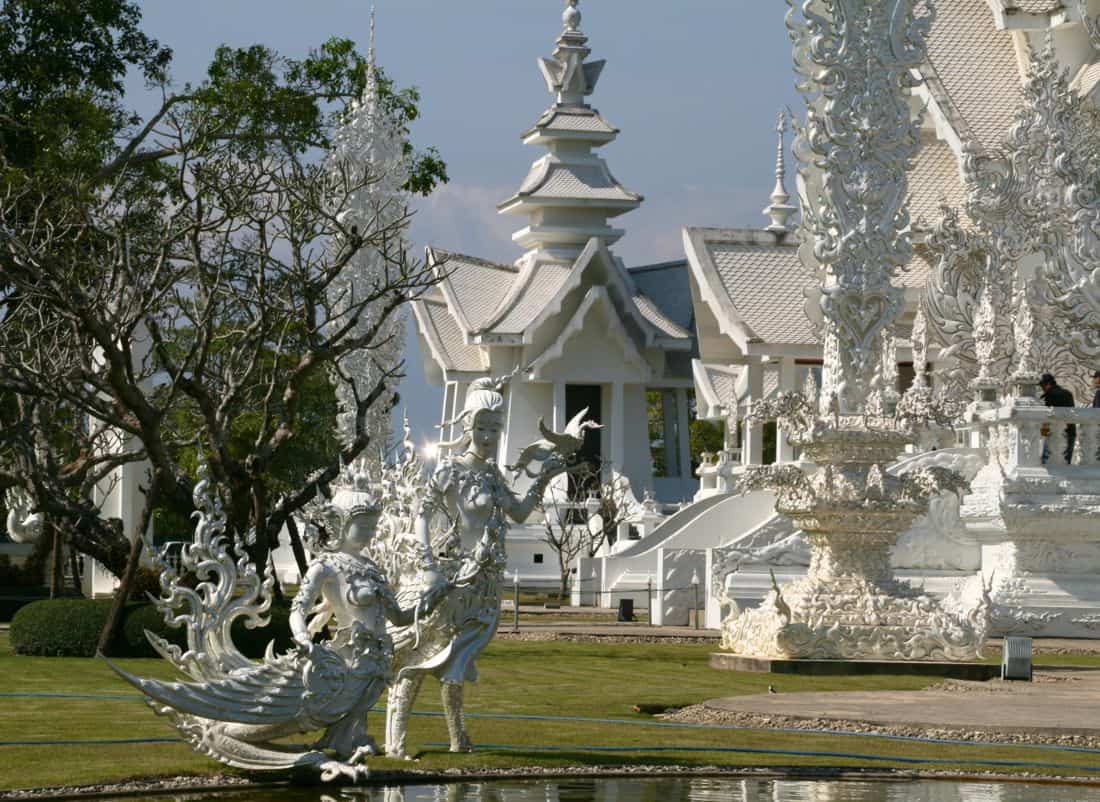 Our favourite part of the White Temple is the bridge that leads to the main building. To reach the Abode of the Buddha you have to cross the bridge representing the cycle of rebirth with the pits of hell below.
The hands begging desperately to escape from hell are rather disturbing.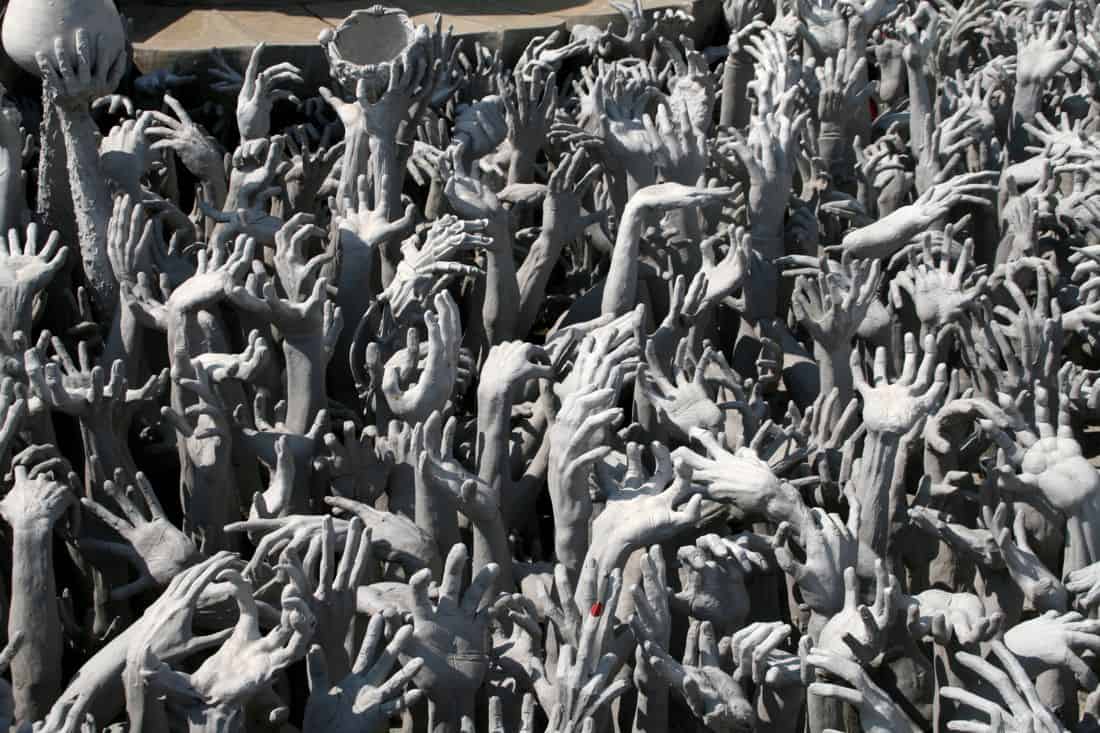 There are all kinds of ghoulish creatures and disembodied heads of people who haven't managed yet to overcome cravings and obtain entrance to the Abode of Buddha.
Once you cross the bridge you reach the Gate of Heaven, guarded by Death…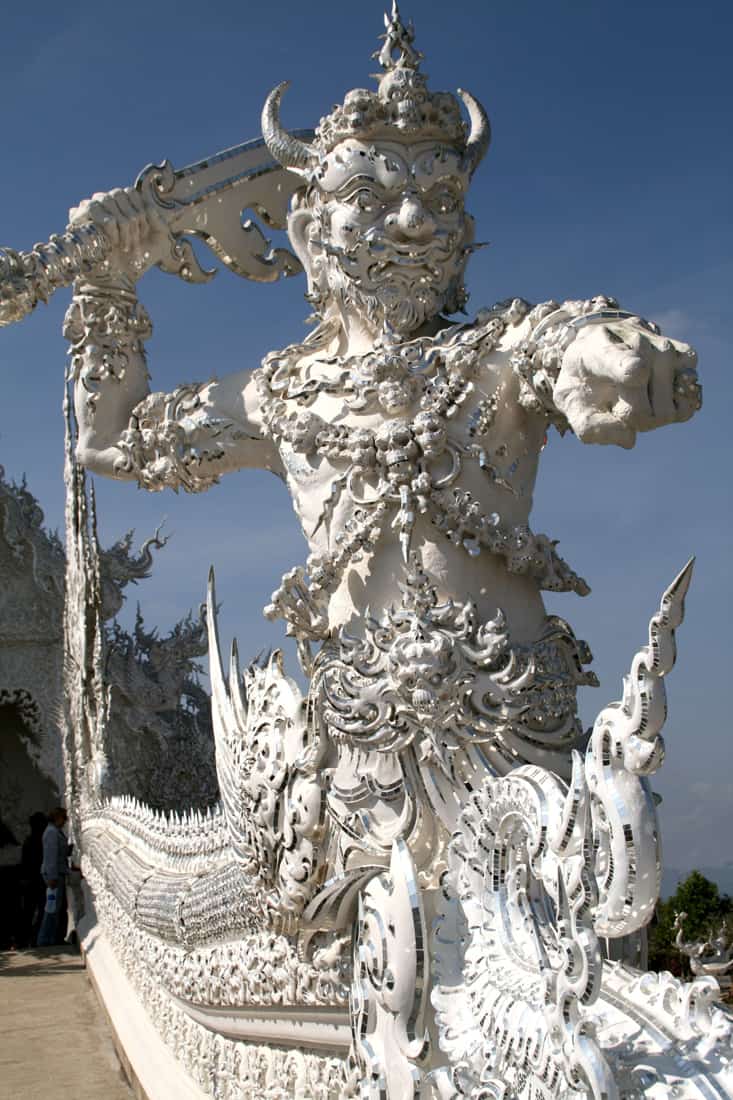 Up close the temple is dazzling.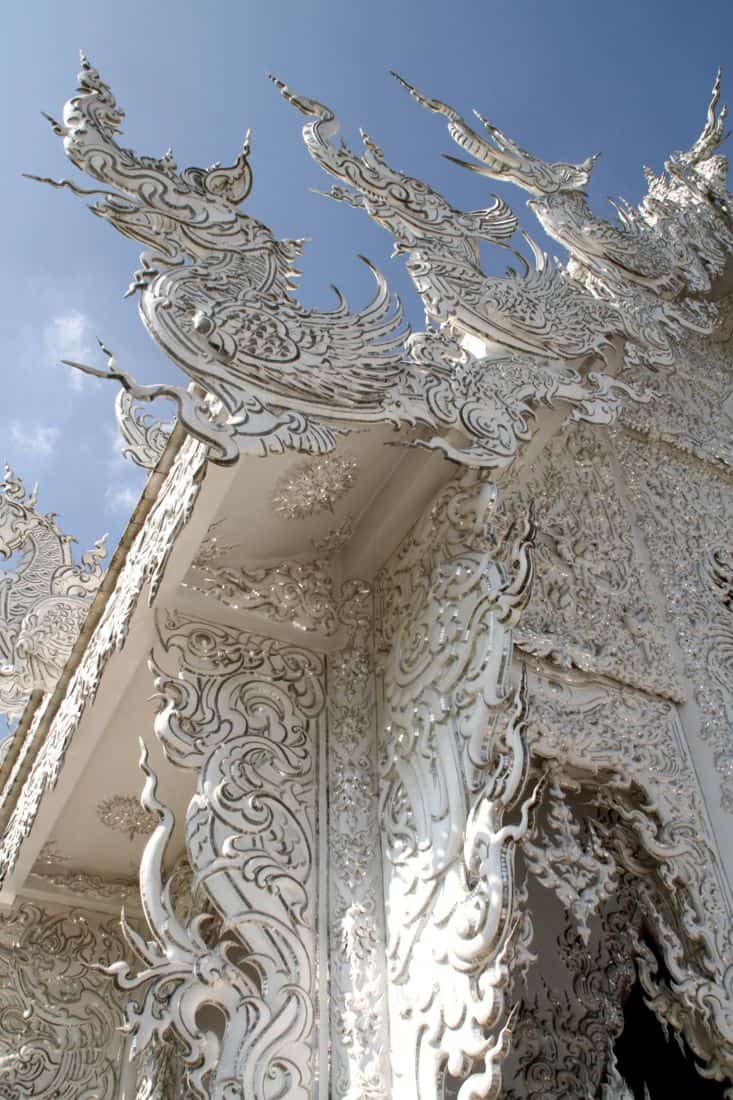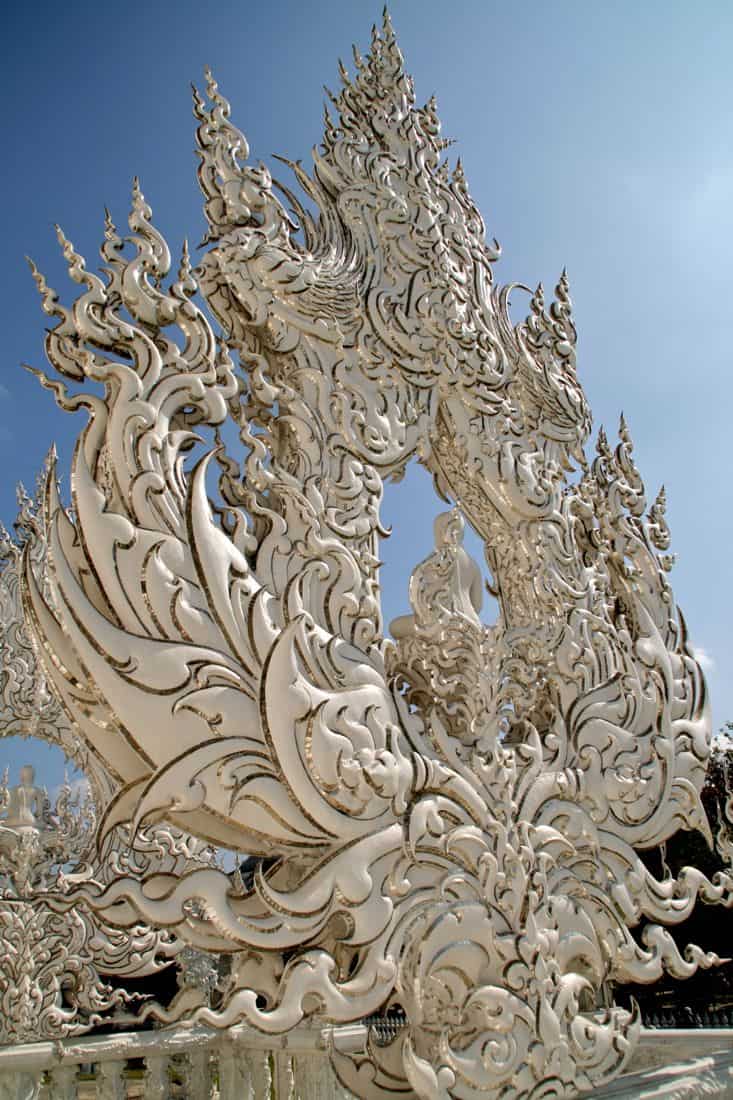 At first the inside of the main temple seems simple and like many Thai temples with a Buddha statue and people praying peacefully before it. But then you turn around and see the incongruous epic mural depicting an apocalyptic end of the world with demons, explosions and strangely, many references to popular culture including the Matrix, Avatar, Michael Jackson, Spiderman and even the Twin Towers. Photos are not allowed inside unfortunately.
From behind the White Temple is just as striking.
And from the side…
Once you have visited the main temple there is still more to see including a wishing well and the world's most beautiful public toilets…
The temple complex is still incomplete. Chalermchai Kositpipat is training people to continue his ambitious project even after his death.
The White Temple is one of the most unusual temples we have ever visited. Even if you are feeling templed-out don't miss the White Temple if you are in northern Thailand.
The White Temple is located 13km south of Chiang Rai. We stopped off on the way from Chiang Mai, but you can easily take a local bus from Chiang Rai. Entry to the temple is free. While in Chiang Rai it is also worth visiting the Black House featuring another contemporary Thai artist's work in a gothic setting – it's even more astonishing that the White Temple.