This page contains affiliate links. Please read our disclosure for more info.
Hong Kong Island may be the centre for business and Kowloon the tourist hub (with that skyline view) but for us the beating heart of Hong Kong was Mong Kok, further up the Kowloon peninsular. It's a densely packed area of gritty tenement buildings, bustling markets, hotels rented by the hour and Chinese medicine pharmacies alongside spangly electronics shops selling the latest gear. It's a place where Hong Kongers live, work and shop. The crowds are intense, the traffic frenetic, but it feels alive and vibrant.
Central has gleaming skyscrapers but Mong Kok has towering tenements. These decaying apartment buildings house families in cramped homes, with washing hanging from the windows. They shouldn't be attractive, but somehow I found them to be.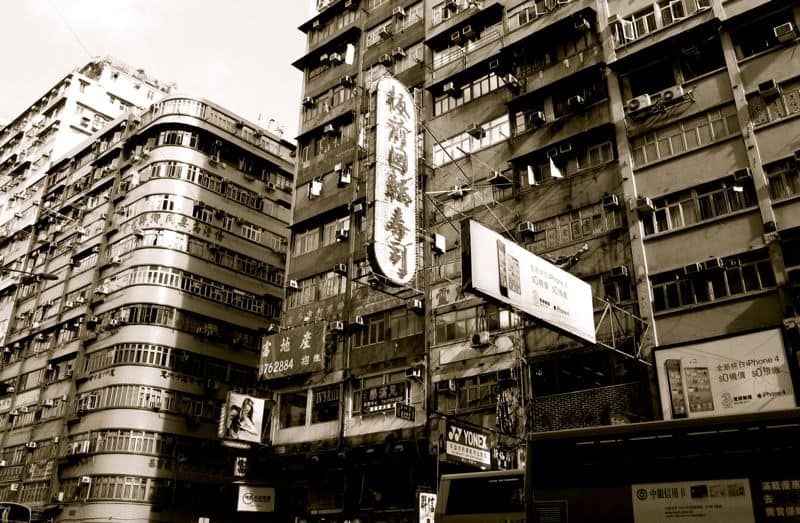 We stayed in one of the tenement buildings, riding up to the 14th floor with the building's residents. As the doors opened on the way up we were always surprised by what we saw: a cafe, a gym, another hostel amongst all of these apartments. On our floor we'd walk past washing hanging in the corridors with the fragrant smell of incense from the offerings placed on the floor.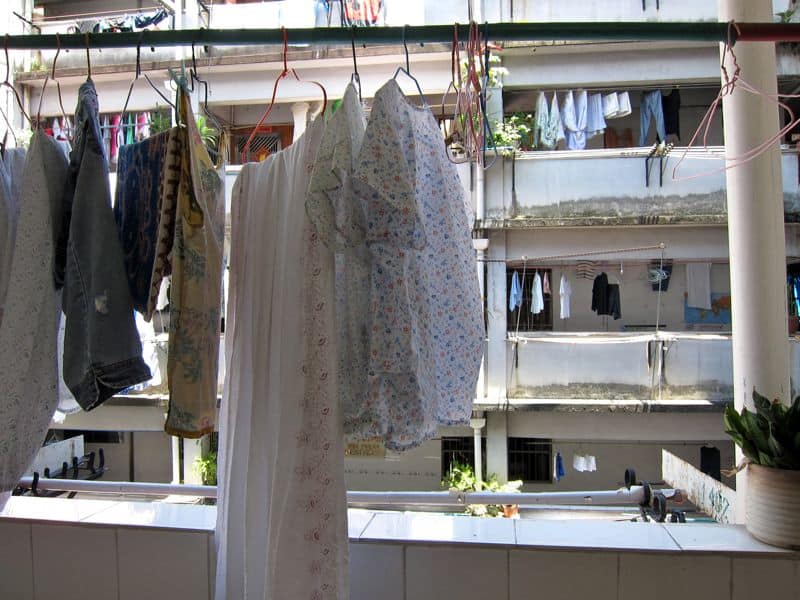 Looking down from the 14th Floor…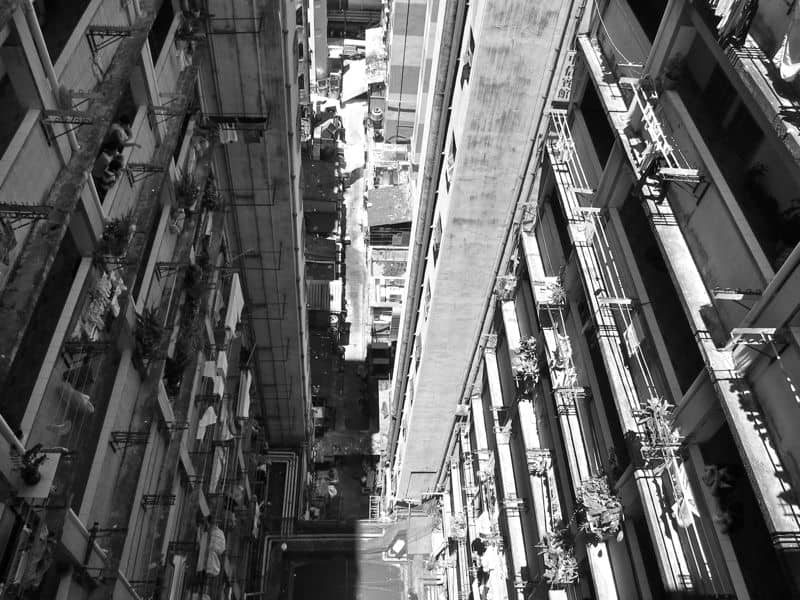 Heading out into the streets it's all about the shopping, including many markets. In the Prince Edward area each street or market has its own specialty. One street focuses on goldfish with bags of them hanging outside the shops.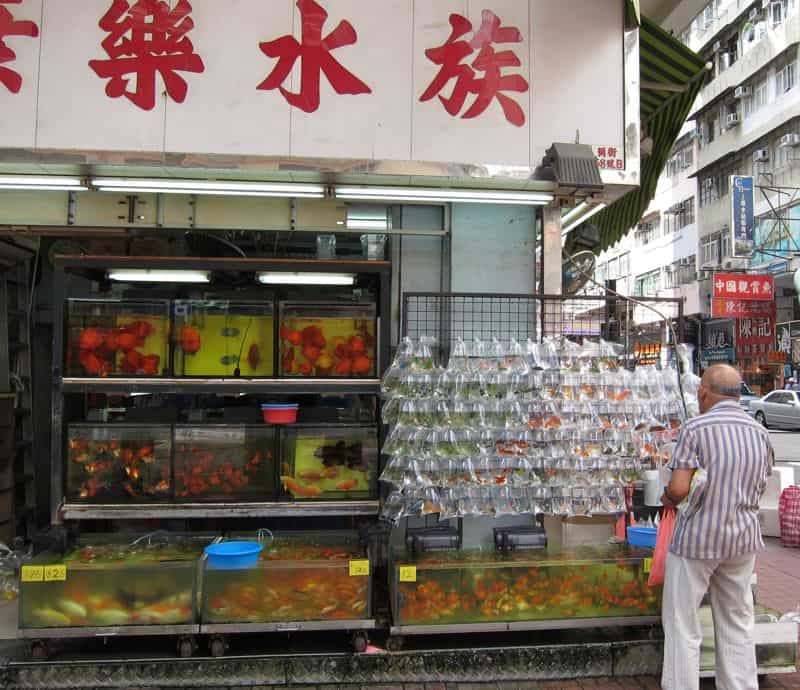 Then there's the sweet-smelling Flower Market with stalls and stalls selling colourful flowers and plants.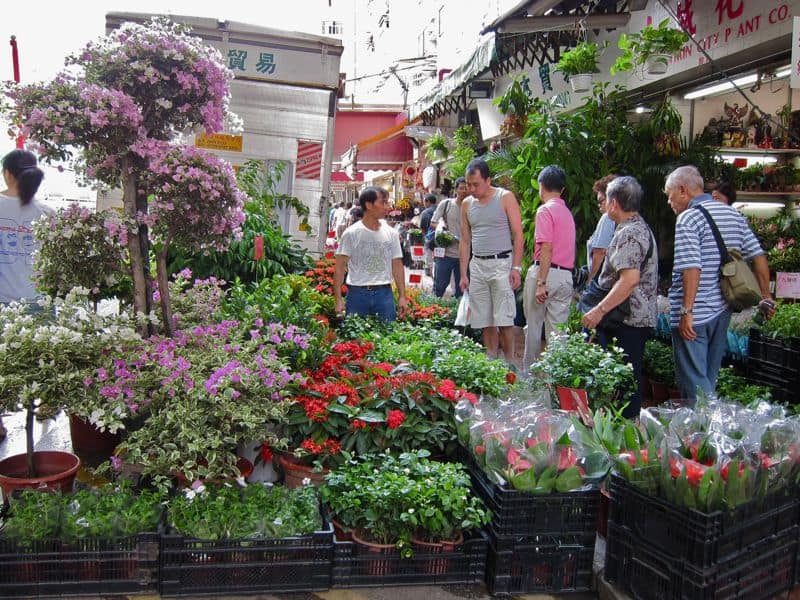 Just opposite, Chinese men come to show off their feathered friends at the Bird Market. There are plenty of birds for sale but many guys are just taking theirs for an outing. They stand in groups cooling themselves with traditional Chinese fans, holding their birds on display in tiny cages. We saw live locusts for sale in bags, and wondered that we were in the same city as the jewellery stores and Harvey Nichols of Hong Kong Island.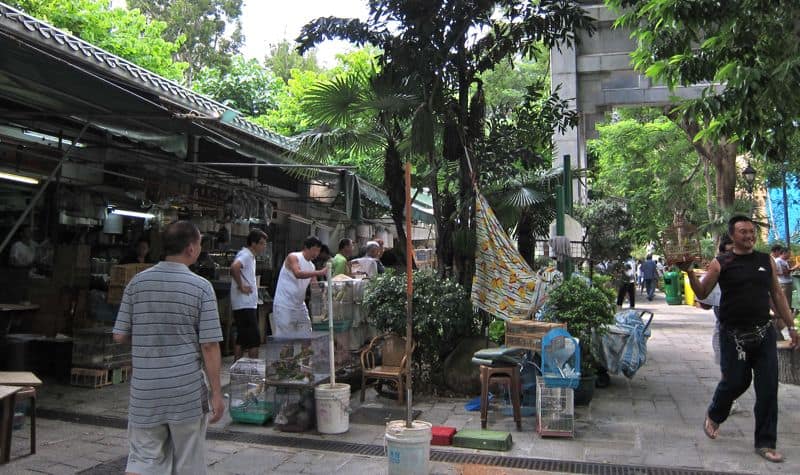 Our favourite street is Sai Yeung Choi Street, a pedestrianised area lined with electronic shops and an abundance of low slung signs almost reaching from one side to the other. On a Sunday afternoon as we made our way for a refreshing dessert at Hui Lau Shan the crowds, as always, were massive.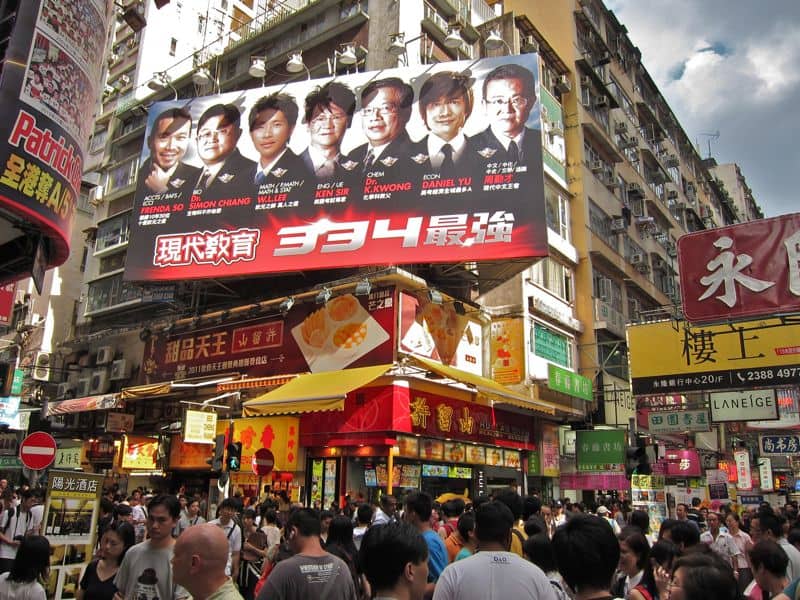 Strange but tasty mango based desserts and drinks available at Hui Lau Shan, one of the many dessert restaurants open late into the night.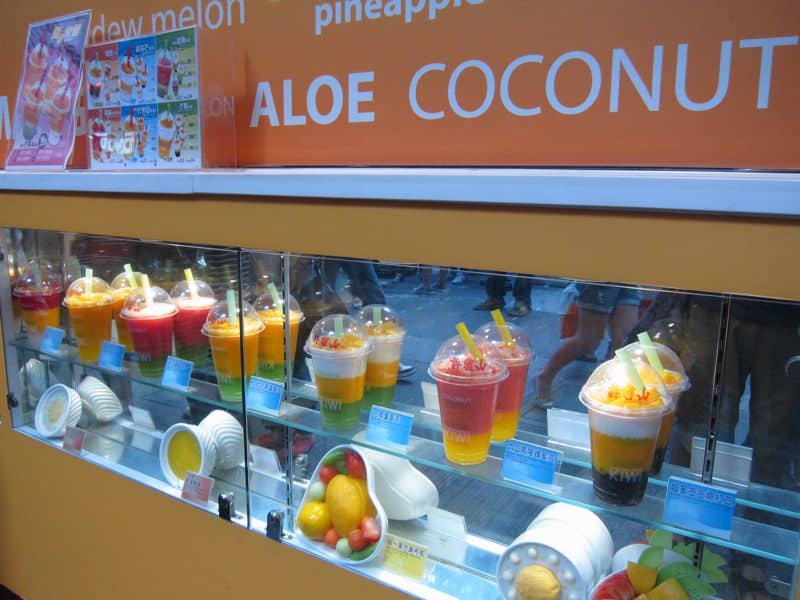 Of course, we couldn't resist a look in the electronics shops. A Macbook Air at US prices (much less than the UK) was very tempting…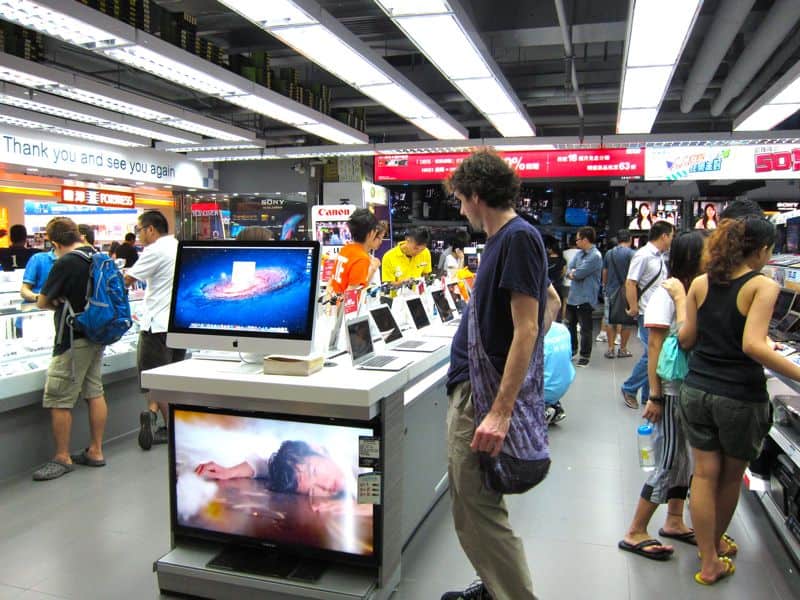 Mong Kok comes into its own at night. This is when the masses descend and the streets throb with energy. Crossing the road can be tricky…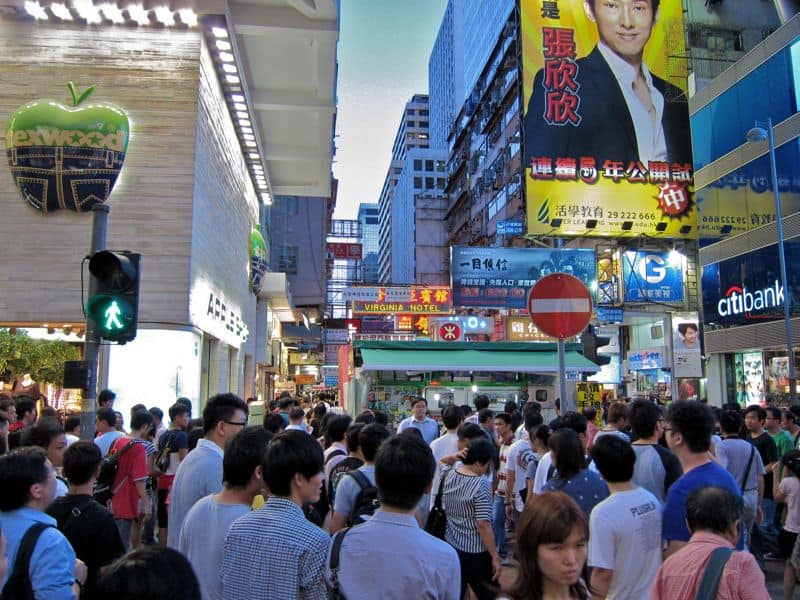 The Ladies Market opens for business where you can find cheap clothes and souvenirs. Don't forget to bargain.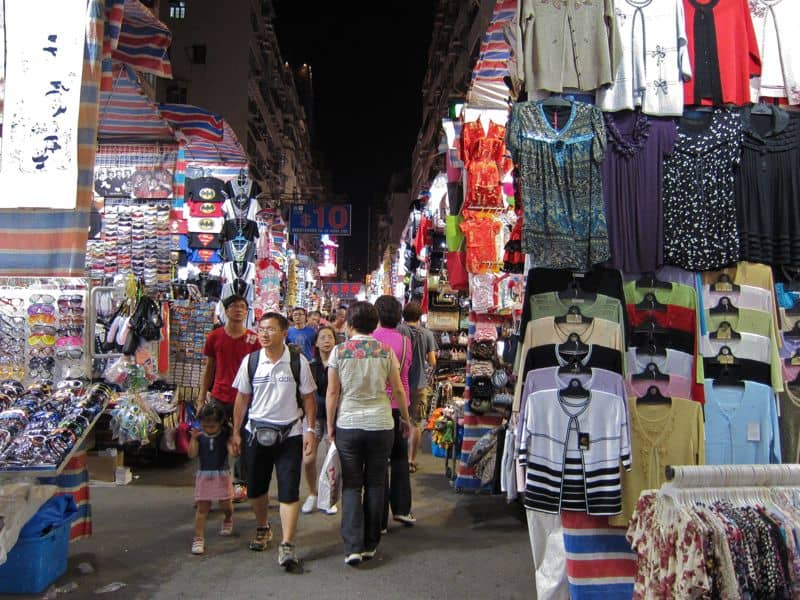 The streets are full of the potent smells of fried food stalls and interesting things going on, like this armless man painting scrolls with his teeth.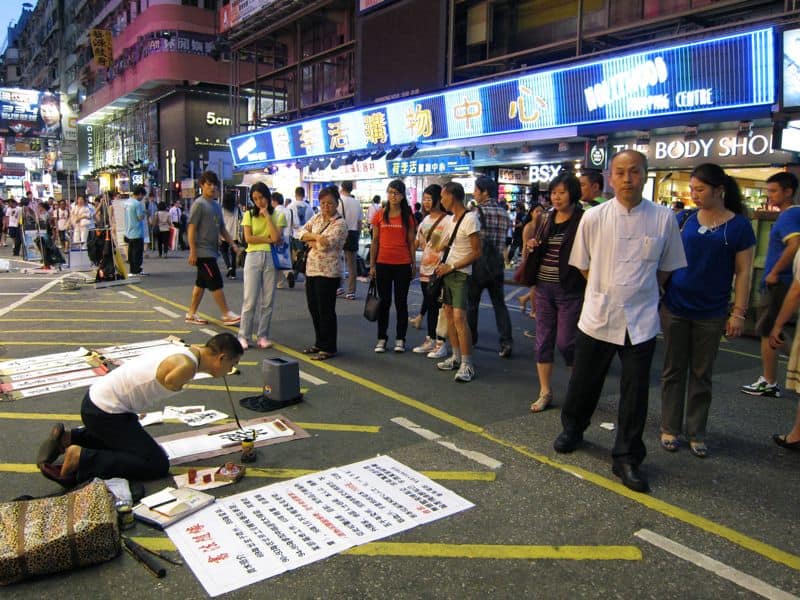 We resisted the meaty food stalls but enjoyed a bowl of century egg congee (rice porridge) in a local eatery.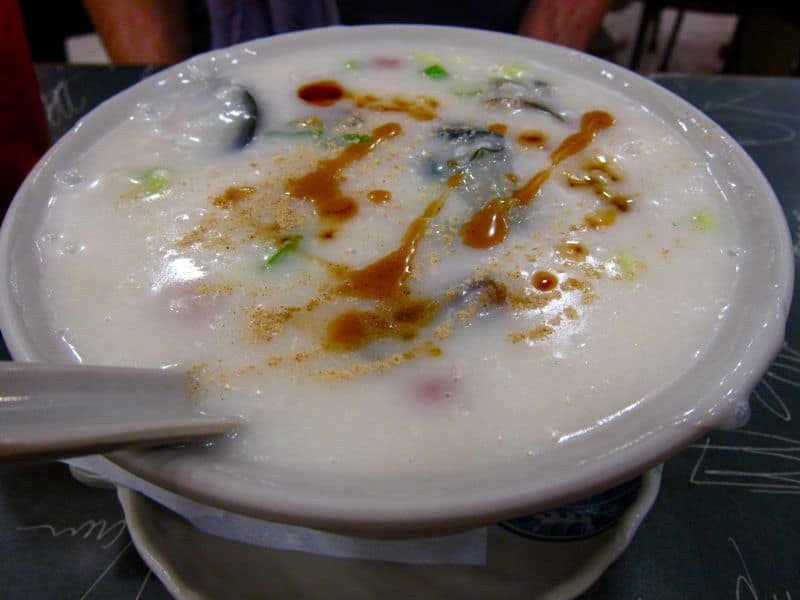 What I loved most about nights in Mong Kok were the neon lights. I don't think I've ever seen so many crammed into one street.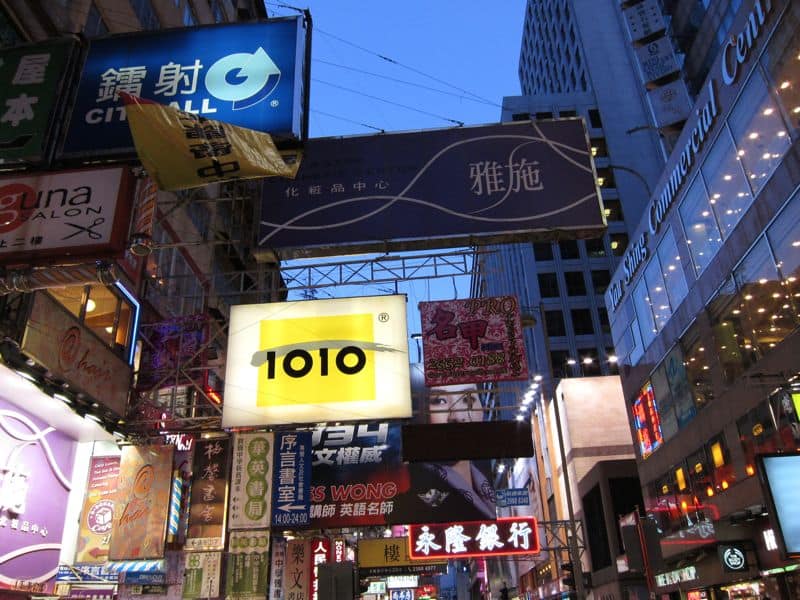 It may not be polished, elegant or easy but for us Mong Kok was the crazy heart of Hong Kong.