This page contains affiliate links. Please read our disclosure for more info.
Vancouver seems to have it all: the sea and mountains on its doorstep, expansive green spaces right in the city centre, friendly chilled-out people, multi-cultural food, shimmering highrises and plenty to do. We spent a week in the city while attending the TBEX travel bloggers conference, and although most of our time was spent socialising with other travel bloggers we did try to see as much as possible of this beautiful city.
Here are our Vancouver highlights:
Granville Island Market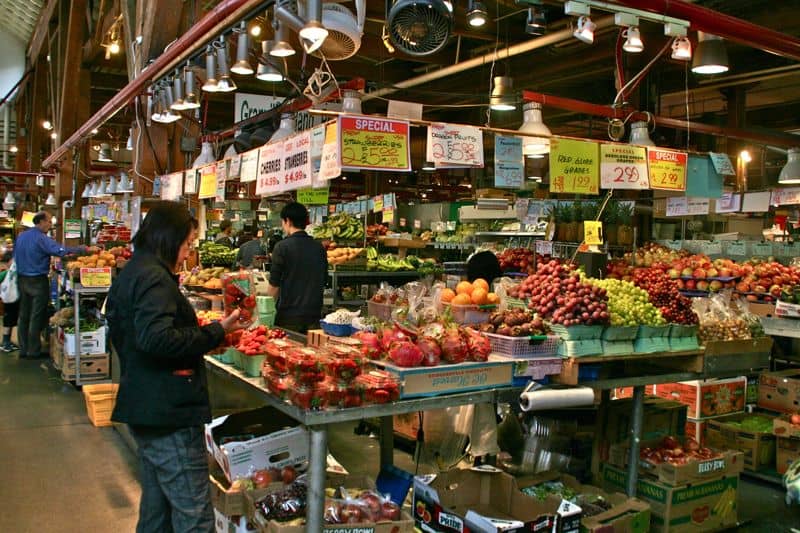 We'd just come from Seattle where we loved the Pike Place Market and the Granville Island Market in Vancouver is similar. A huge choice of food stalls and piles of fresh produce including exotic fruit that we've only seen in Asia and South America like the bright pink spiky dragonfruit, granadilla passonfruit and my favourite the delicious dark purple mangosteen. The hardest part is deciding what to eat – like Pike Place you can easily spend an afternoon eating your way around.
Stanley Park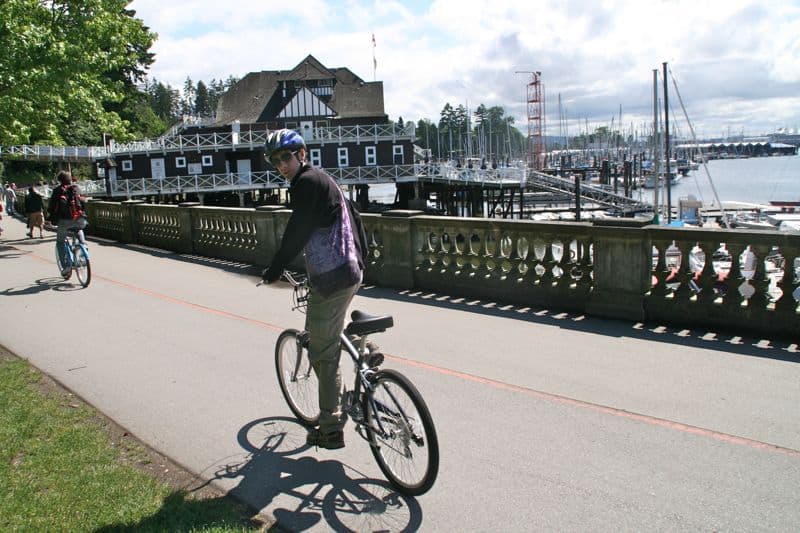 Vancouver locals love to experience the outdoors, and who wouldn't with such wonderful views? An easy and popular way to do this is walk or cycle around the seawall in Stanley Park. This mammoth park is located near downtown but offers a peaceful retreat from the city. We aren't great cyclists but in Stanley Park it's easy – there's a separate cycle path that runs alongside the pedestrian path, it's all flat around the seawall and it only takes about an hour.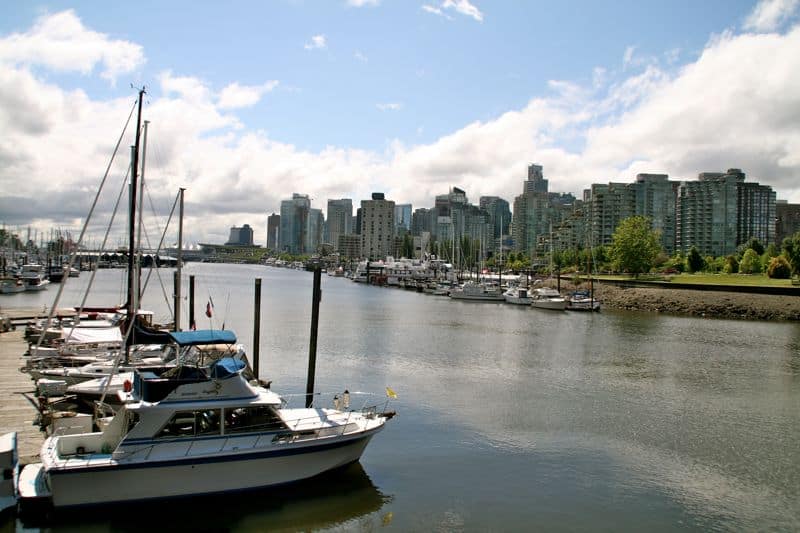 There are plenty of places to stop and enjoy views of Vancouver's highrises and mountains, or visit the native totem poles and beaches along the way. We hired bikes from Spokes Bicycle Rental, just a few minutes from the park.
Dr Sun Yat Sen Classical Chinese Garden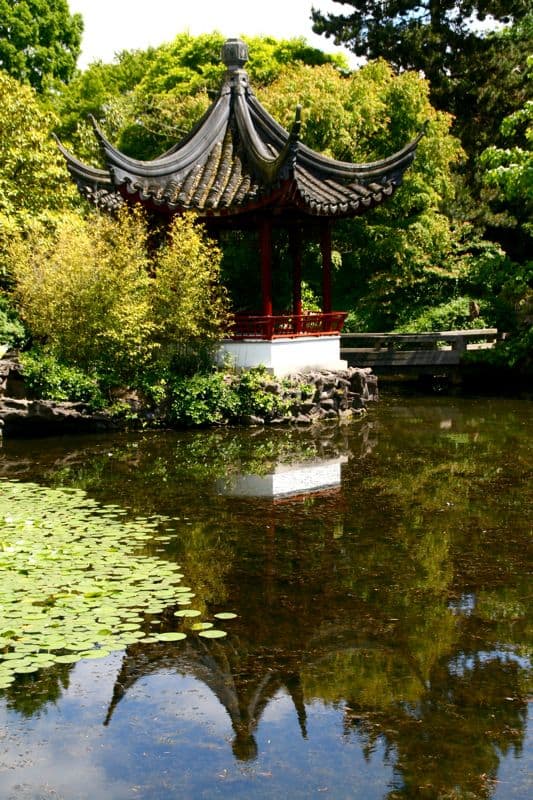 It's worth a visit to Chinatown to see another side of the city and there are plenty of tasty places to eat. We loved the elegant Dr Sun Yat Sen classical Chinese garden. It's a little expensive for its small size though so you might want to consider visiting the free but busier park next door.
Vancouver Art Gallery
The Vancouver Art Gallery is world class and we were lucky enough to see the excellent surrealist exhibition The Colour of My Dreams which explores the themes of surrealism and features 350 works by leading Surrealist artists, including Salvador Dalí, Max Ernst, Joan Miró, Man Ray and many others.
Sewells Marina Sea Safari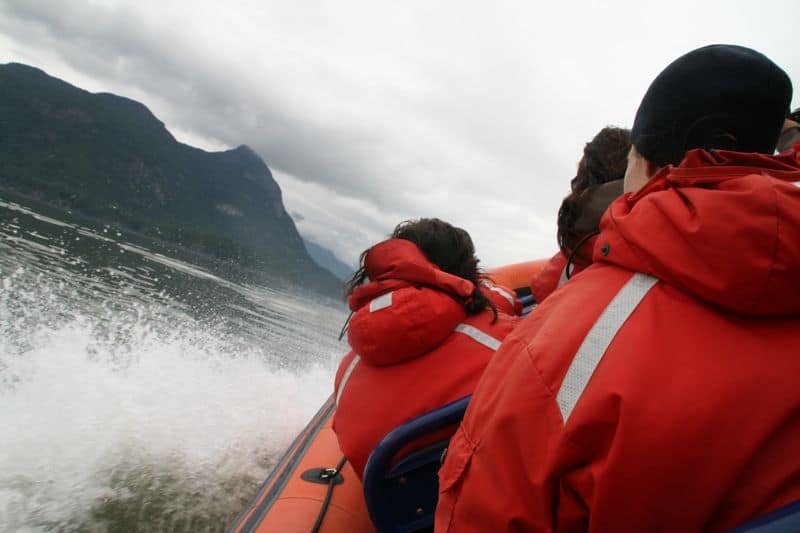 As we only had a week in Canada we wanted to get out of the city and see some of the great Canadian countryside. The Sea Safari at Sewells Marina offered an easy and accessible way to do this. Located at picturesque Horsehoe Bay they take you out on a thrilling ride in high speed inflatable boats to see the islands and mountains of the Howe Sound. We also saw many bald eagles and seals frolicking in the sea. Unfortunately the weather was overcast for our trip but on a clear day the mountain views must be stunning.
Whistler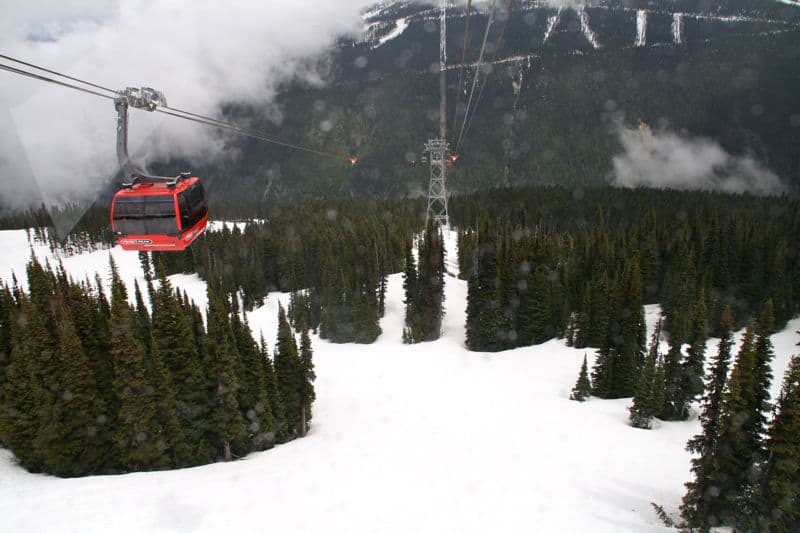 Our other out of town trip was to the famous Whistler. Our bus trip with West Coast Sightseeing stopped at some beautiful waterfalls along the way while our indigenous guide gave us a running commentary on the history of the area. Disappointingly we'd missed the ski season but there was still too much snow on the ground for hiking. We chose to leave the mud-covered cyclists to their mountain biking and instead took the Peak 2 Peak gondola, the longest and highest in the world up to a chilly 2200 metres.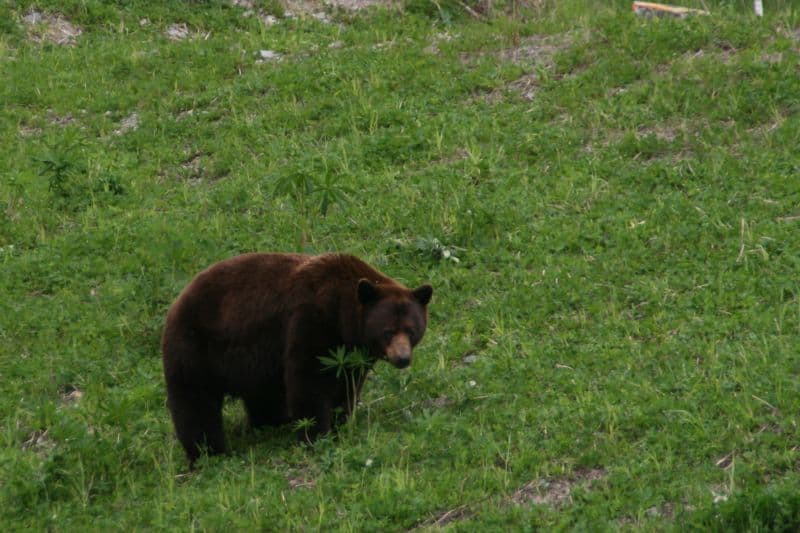 It was a rather bizarre experience to leave summer behind in Vancouver and play around in the snow at the top. On the way back down we were excited to see a black bear on the mountain below us, and on our drive back we saw one even closer. Now we really felt like we were in Canada!
Sunset Harbour Cruise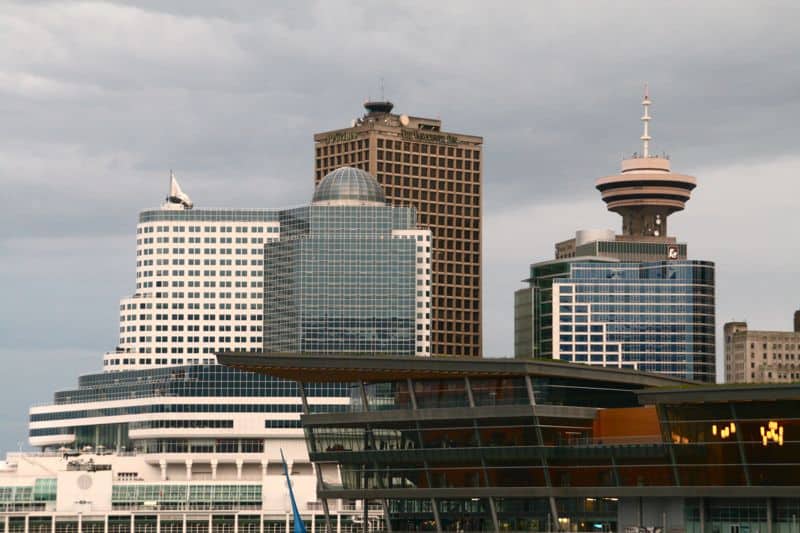 However much we loved the city, our time in Vancouver was really about meeting other travel bloggers. On the final night of the conference the two were brought together perfectly with the sunset harbour cruise provided by AM Resorts. We got to socialise and experience stunning views of the mountains and the city glowing as the sun set.
Thanks to Tourism Vancouver for providing all TBEX attendees with a Media Experience Pass which enabled us to see many of the attractions above for free. If only we'd have had more time to see more of the places Vancouver has to offer.