This page contains affiliate links. Please read our disclosure for more info.
We needed a holiday. I know, I don't expect much sympathy from you, but our life in Thailand isn't all hanging out by the pool and exploring the local wats. We are in Chiang Mai to work and we've spent most of the last three months chained to our laptops. When our heads finally exploded we realised we needed a few days away, and chose Chiang Dao for a laptop-less retreat.
Chiang Dao is a nondescript road of noodle restaurants, convenience stores and motorbike repair garages a few hours north of Chiang Mai. We weren't there for the town, but the quiet rural area about 7 km away at the base of Doi Chiang Dao, the third highest mountain in Thailand whose limestone peaks make a picturesque backdrop for a relaxing break.
We stayed at Chiang Dao Nest which was the perfect place to unwind. The mini-resort is set in expansive gardens filled with very tall trees, lush plants, and brightly coloured flowers. Our cute bamboo hut was far enough apart from the others for privacy and we quickly decided we'd be spending much of the time on our verandah, enjoying the views and reading.
There was a choice of chill-out areas though: the open-sided restaurant, a lounge area with cushions on the floor, and the loungers by the pool, although in January the water was too chilly for a swim. With nothing but the sounds of birds, cicadas and rustling leaves it was the perfect place to relax.
We spent the first day doing nothing but reading and eating. At first it was hard to be still – we were so used to feeling like every minute of the day had to be productive – but gradually the slow pace of life in Chiang Dao worked its magic on us. As our worries floated away we felt lighter, more at peace. We began to notice the little details around us: the purple lotus in a barrel pond that closed its petals at night, a white orchid blooming in a hidden corner of the garden.
We were soon ready to explore some of the local attractions.
Chiang Dao Caves
The network of 12 km of caves is the town's main attraction. The caves are a place of worship and the first cave is full of buddha statues and offerings. It is the only one with electric lights so to explore the other caves you need to hire a guide (100B per group plus 100B per person) with a gas lamp – a rather hot and smelly method of illumination.
We climbed/crawled through narrow passageways to emerge in vast underground chambers with immense stalactites dripping from the ceilings. Our guide pointed out what the rock formations resembled: waterfalls, elephants, chickens, even a hippo. Most of the caves were uninhabited except for some large spiders, although at times we'd come across small shrines where people still come to worship. It was a dramatic and atmospheric place to explore.
Wat Tham Pha Plong
At the end of the road past Chiang Dao Nest, 500 steps lead through the forest and up the mountain to Wat Tham Pha Plong, a peaceful temple within a cave. Along the way inspirational messages are pinned to the trees and act as distraction and motivation for the climb. As we got closer we caught glimpses into the lives of the monks – their burnt orange robes hanging to dry on a line; a young visiting monk taking photos on his camera phone; a devotee bringing alms – Lays crisps and fizzy drinks included in the food parcel.
The cave chamber makes an unusual temple filled with shimmering gold buddhas, flower-filled vases, and dozens of photos of honoured monks. From the cave we emerged next to a golden chedi, a striking contrast amongst all the green. As a woman quietly prayed in the shrine within the chedi, we looked out into the vast forest-covered valley backed by Doi Chiang Dao's craggy peaks.
Tuesday Market
We were hesitant to leave our retreat but the hotel staff convinced us the market was worth it. On Tuesday mornings the local hill tribes come to town and set up stalls selling neat piles of fruit, vegetables, dried chillies, household goods and the most unusual for us, the colourful clothes that the hill tribes wear.
If you are feeling more energetic than we were you can also do a two day hike to the top of Doi Chang Dao or with your own transport there are trips further afield to waterfalls and hot springs. You can hire a motorbike in Chiang Dao but it's half the price in Chiang Mai so it makes more sense to rent one there and drive to Chiang Dao which is what we did.
Where to Stay
We loved Chiang Dao Nest – the peaceful location, helpful staff, and gourmet food were just what we needed. Our cosy bamboo bungalow (895 baht for a double) was very comfortable and we loved the attention to detail – the fruit basket and sweets, the hand drawn map of the area, and the bathrobes and comfy blankets for the cold nights.
One of the things we loved most about Chiang Dao Nest was its gourmet restaurant serving quality European cuisine. Prices were very high for Thailand but it was absolutely worth it to indulge in fruit pancakes and hash browns for breakfast; roast vegetable and feta paninis for lunch; and cheese ravioli in a garlic cream sauce with roast butternut squash for dinner. Their sister hotel Chiang Dao 2 is 1 km away and serves excellent Thai food at much lower prices.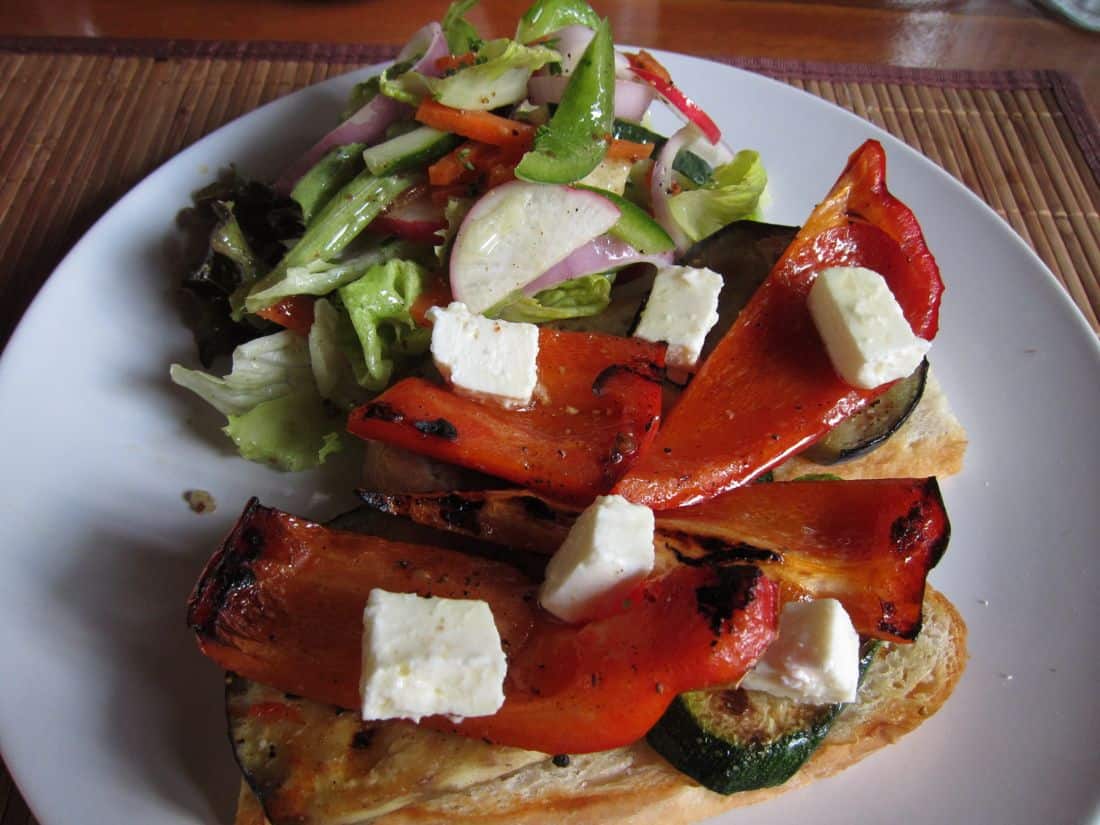 After three days we had put our heads back together and it was difficult to pull ourselves away from Chiang Dao. The combination of a peaceful natural environment, no internet (although it's there if you want it), and delicious food made it the ideal place to relax and get away from it all. I think we'll be back.