This page contains affiliate links. Please read our disclosure for more info.
We have now interviewed 21 digital nomads in our popular Nomadic Interviews series and it seems a good time to take a look back at them. From writers to web developers to photographers; solo travellers, couples and families, we've interviewed a range of people who have all travelled for many years making a living on the road.
If you would like an insight into the life of a digital nomad, both the challenges and the highlights, then have a read of these interviews and check out their blogs.
Audrey & Dan of Uncornered Market – Audrey and Dan are writers, photographers and foodies who run one of our favourite travel blogs with intelligent posts focused on the people they meet, the food they eat and the lessons learned along the way. In the last five years they've visited over 70 countries including off the beaten track destinations such as Iran, Bangladesh and Kyrgyzstan.
Benny from Fluent in Three Months – Benny learns a new language every three months (currently Mandarin) and while he has worked as an English teacher and location independent translator in the past he now funds his travels through sales of his Language Hacking Guide.
Wandering Earl – For 12 years Earl has been living as a nomad – he has taught English, worked on cruise ships, and now makes his living from websites and selling ebooks. He's a great example to show that you don't need a lot of money to start travelling – you just need to take advantage of opportunities that come your way to earn some cash on the road.
Kirsty the Nerdy Nomad – Kirsty makes money online running many travel websites and she is doing very well. She shares her monthly earnings and tips for online marketing on her blog and in January 2012 she made nearly $10,000! At the moment she divides her time between her favourite city Kigali, Rwanda and doing disaster volunteering around the world – currently in the Philippines.
Nora the Professional Hobo – Professional travel writer and hobo Nora has been travelling slowly around the world for five years. She keeps her travel expenses low by volunteering in exchange for accommodation – in 2011 she only spent $173 on accommodation!
Anil Polat the Fox Nomad – Anil makes a living from the four travel websites he runs and sales of his ebooks. He writes about the geeky side of backpacking so is a good resource for anything tech and travel related.
Cherie & Chris from Technomadia – Cherie and Chris have spent nearly five years RVing around North America (with a side trip renting a house in the Caribbean) while running a software development business and creating travel iPhone apps.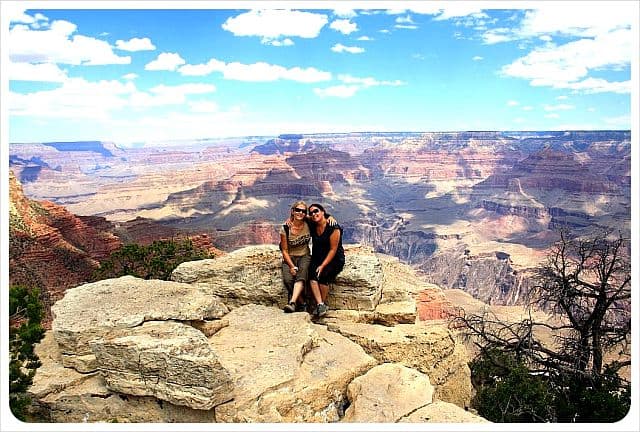 Dani & Jess the Globetrotter Girls – Dani and Jess have been travelling as digital nomads for nearly two years to the US, Central America, Europe and now Asia. Dani has taken her previous job as a Human Resources researcher on the road while Jess is a freelance travel writer. In this interview they discuss house sitting, the best veggie food they've eaten on their travels, and travel as a lesbian couple.
Lainie & Miro of Raising Miro – Lainie and her 12 year old son Miro have been travelling for 2.5 years and have no plans to stop. They are slow travelling through Latin America couchsurfing and volunteering along the way and really becoming involved in local communities.
Anthony & Elise of Positive World Travel – Anthony and Elise are travel bloggers who use video, photography and travel stories to inspire you to create an exceptional lifestyle. They travelled the world for two years before realising that permanent travel wasn't for them. They are now back in Australia which they'll use as a base to travel throughout the year.
Akila & Patrick of The Road Forks – Akila and Patrick have been travelling for a number of years and utilise their previous careers to fund their travels by freelance writing, and software and legal consulting. They are currently slow travelling their way around Europe with their two dogs and as usual, writing about the food they eat along the way.
Lara & Terry of Grantourismo – Lara and Terry have been travelling full time for more than five years as a professional travel writer and photographer team, working for Lonely Planet, Rough Guides, National Geographic Traveler and many more travel books and magazines. They blog about local, experiential, slow and sustainable travel (and the tasty food they eat along the way). In their detailed interview find out what being a guidebook writer is really like.
Jodi the Legal Nomad – Jodi left behind a successful career as a lawyer to travel the world. Three years later she is still going and has picked up freelance writing along the way. She also has one of the best travel blogs out there with informative, thoughtful posts, beautiful photos and lots of mouth-watering food articles.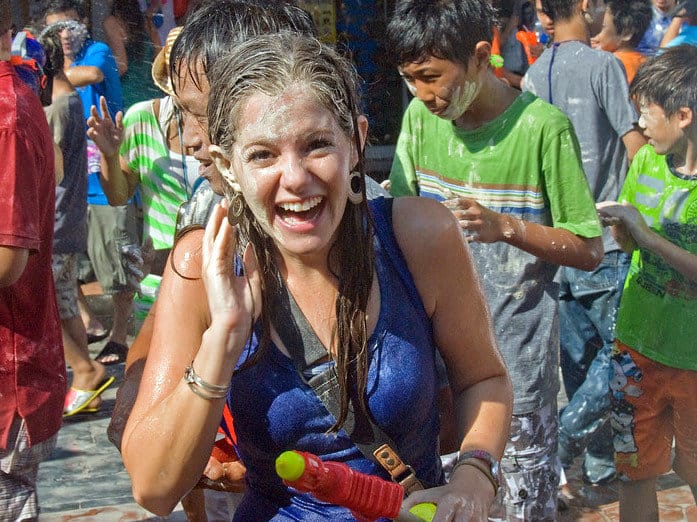 Nomadic Samuel – Samuel has been travelling for six years – half the time backpacking around the world and the rest replenishing his travel fund by teaching English in South Korea. In 2011 he launched his blog to share his years of travel experience and it's growing at a rapid rate.
Dave & Deb of the Planet D – Dave and Deb are professional travel bloggers and are always taking on new adventures from cycling the length of Africa to driving from London to Mongolia in a beat-up car for the Mongol Rally. They are currently cruising around Antarctica and just survived a crossing of the Drake Passage – one of the roughest seas in the world.
Shannon from A Little Adrift – Like us Shannon spent a year travelling the world and it just wasn't enough so three years later she is still going and making a living with SEO work and writing. She is currently travelling with and homeschooling her 11 year old niece Ana – in the interview she discusses the challenges and benefits of this new travel style.
Christy & Kali of Technosyncratic – Christy and Kali are currently our neighbours in Chiang Mai! They have RV-ed their way around the US, rented apartments and housesat in Europe, and are now exploring SE Asia. They fund their travels with their successful web development business.
Mike & Juergen from For 91 Days – Mike and Juergen are slow travelling the world spending 91 days in each place from Savannah to Buenos Aires to Palermo while making a living as a programmer and photographer. They have just arrived in Sri Lanka and we can't wait to see how one of our favourite countries works for digital nomads.
We hope you enjoyed these interviews. We are still continuing with the Nomadic Interviews series and look forward to interviewing more digital nomads who are making a living while travelling in diverse ways.