This page contains affiliate links. Please read our disclosure for more info.
Every month we interview fellow nomads who have made travel a permanent lifestyle. This time we spoke to Australian couple Anthony and Elise who blog about their travels at Positive World Travel. They use video, photography and travel stories to inspire you to create an exceptional lifestyle too.
1) How long have you been travelling and where have you been?
We have been travelling since January of 2010 and in that time spent it travelling throughout South East Asia as well as India and Nepal. At the end of 2010 we had planned to do a ski season in Europe but changed our plans and headed to America to spend Christmas and New Years Eve in New York City.
2) Did you plan to travel for so long? What made you stay on the road?
We set out on our trip with no fixed plans and pretty travel when and where we like. We sold most of our belongings and quit our jobs so we have no real restrictions back in Australia.
3) How do you fund your travels?
We saved up for 3 years before we went away so that is the primary funding of our trip. We travel on a budget so we have been able to stretch that money for as long as possible. Also now we are working hard at towards beginning to make a passive income from our website.
4) You use travel videos to share many of your experiences. What equipment are you travelling with?
The more we travelled the more we realised that we love making films about our trip to entertain and inform people about all the experiences we've had and places we visit. Originally we started off with a point and shoot camera the Panasonic Lumix which we still use today for our smaller Video Diaries on our site. We now travel with a Canon 60D SLR camera along with an external Rhode microphone, a lapel mike, an external light and a Zoom H1 microphone.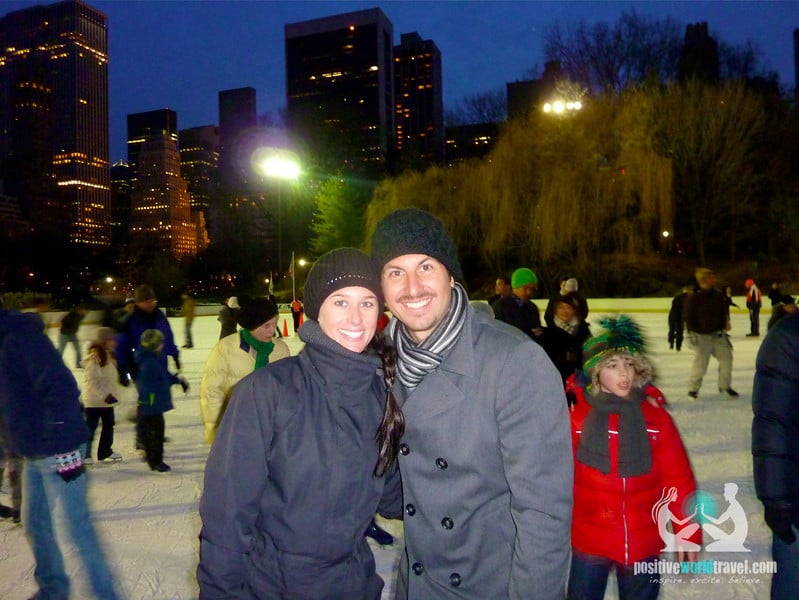 5) We are looking for some beautiful, quiet beaches in SE Asia for when we visit later in the year. Any recommendations?
There are so many! But a few that come to mind that we loved were Koh Rok in Thailand. It is a really secluded island that you can camp on and the only people who come there are day trippers on snorkel tours (which is how you have to reach the island). So after 1pm when the tour groups leave you are alone on the island..apart from the hermit crabs! We witnessed some amazing sunrises and sets while we were there.
Also Dong Hoi in Vietnam has one beautiful beach and the best part is that there are pretty much no tourists around. There is one resort in the town and splurging the $5 USD it was to use their facilities and beach for the day was well worth it!
6) What's the biggest challenge you've faced on your travels?
I think for me (Elise), it would have to be dealing with missing people from home. The experiences we have had have been unbelievable but because we have such close families, not seeing them has also been pretty hard. Over the past year we have had a total of 5 people from our families and friends pass away. Dealing with that overseas is tough, but at least we have each other for comfort and support.
7) Many travellers seem to have a negative experience in Vietnam, feeling unwelcome and constantly hassled or scammed. You've travelled extensively through the country. What are your tips to enjoy a visit there?
This is something we always read or hear people tell us and we don't know where it comes from. I don't know if we were just lucky while in Vietnam but we never had any negative experiences-even in the larger cities like Ho Chi Minh and Hanoi.
I also think that people's mindset can really have a lot to do with the way their trip unfolds. If you go into a country thinking all you are going to get is being hassled and scammed, then you will attract that. But, if you think positively about a trip I think your experiences will be different.
The scams and hassles are no different in Vietnam than they are in Thailand. If you are getting hassled at markets etc a firm but polite 'No' usually does the trick, or just ignore them. The same goes for scams, if something sounds too good to be true it probably is and just keep your wits about you!
8 ) What is the best food you've eaten?
Oh God, this is a hard one! To this day we have eaten so many good meals on our travels, but one that comes to mind are some ribs from Sihanoukville, Cambodia. At night a lot of restaurants have BBQ's out the front to entice customers in to their restaurant and at one place we saw ribs cooking-we ate there for the next 5 days! They were so tasty-we had a rack of ribs, baked potatoes, salad and beer. You can't get better than that!
9) What are some of your favourite off the beaten track destinations?
When we rode our motorbike through Vietnam we visited some amazing small villages along the coast and along the Ho Chi Minh trail. While I can't remember the names of many of these villages, it was great to visit these towns. Travelling by motorbike was the best way for us to see destinations other than the ones people know about.
10) Where are you heading to next? Do you think you'll ever settle down in one place?
We are currently in Guatemala and planning on travelling Central & South America this year. Recently we stopped in Tulum, Mexico for 4 months. It was longer than we had originally planned but was great to not have to unpack our backpacks all the time, we could cook our own food and it felt like a home away from home. It was just what we needed to get us re-energised for our travels this year!
You can follow Anthony and Elise's travels at Positive World Travel and on Facebook and Twitter.
If you enjoyed this interview then read about other long term nomads Audrey & Dan, Benny, Earl, Kirsty, Nora, Anil, Cherie & Chris, Jess & Dani and Lainie & Miro.