This page contains affiliate links. Please read our disclosure for more info.
Most of the bloggers we interview as part of our Nomadic Interviews series have been blogging for many years. Samuel Jeffrey has only been blogging for a few months but has spent six years on the road. Although he doesn't have a location independent income stream (yet) it's really interesting to hear about someone who has funded their travels entirely through teaching English in Asia. On his Nomadic Samuel blog you'll find tips on teaching English plus lots of videos, photos and travel stories from many years of travel through Asia, South America and North America.
1) How long have you been travelling and where have you been?
I've been abroad continuously for six consecutive years in some capacity or another. Actually, it's almost been a perfect divide of three years backpacking and three years teaching English in South Korea. I've intentionally chosen a different location in South Korea for each teaching assignment to somewhat mimic the travel experience of being in a different location while working to save money for my next adventure. My backpacking journeys have included extensive travel throughout Asia and the Americas.
2) What made you decide to become a permanent traveller?
Prior to teaching English overseas, I went on a two month backpacking trip to South Korea and Japan. It was there that I met some long-term permanent nomads who had been doing fascinating things with their lives for nearly an entire decade. I was mesmerized by their tales of adventures, discovery and exploration. Although I didn't go on my first large scale backpacking trip until a few years later, it was at that particular moment that the seeds of living a nomadic lifestyle were planted in my mind.
3) How do you fund your travels?
I've funded my travels entirely with the money I've earned overseas as an English teacher. As the years have gone by I've become more frugral, upgraded my teaching qualifications and sought additional overtime. These three specific factors have allowed me to cut down the amount of work I have to do in order to be on the road once again. I can now roughly equate 1 years worth of teaching with 1.5 years of travel with a travel budget of roughly $1000 per month.
4) What advice would you give to someone interested in teaching English abroad?
There are so many things to consider before deciding to teach overseas. I think being aware of the positive and negative aspects of teaching in each individual country – in terms of working conditions, salary and travel opportunities – is a huge consideration. For example, deciding to teach in China might be an excellent choice for an individual who is not as concerned about salary and would like to experience what it is like to be fully immersed in a country with endless amounts of culture and destinations to explore. On the other hand, teaching in South Korea will allow one to earn and save more money with the idea that it can be spent anywhere after the one year contract is over; however, the downside is that Korea is a smaller country with far less diversity while you are living there.
Thus, I think the biggest factor is deciding what your individual goals are and finding a country that best matches your specific needs. I would also strongly suggest getting as much information as possible about the potential school you are going to teach at because there are a lot of duds out there. The ESL industry is essentially hit or miss and taking the time to make sure you have a good school with proper working conditions is vitally important and will set the tone for your entire one year experience.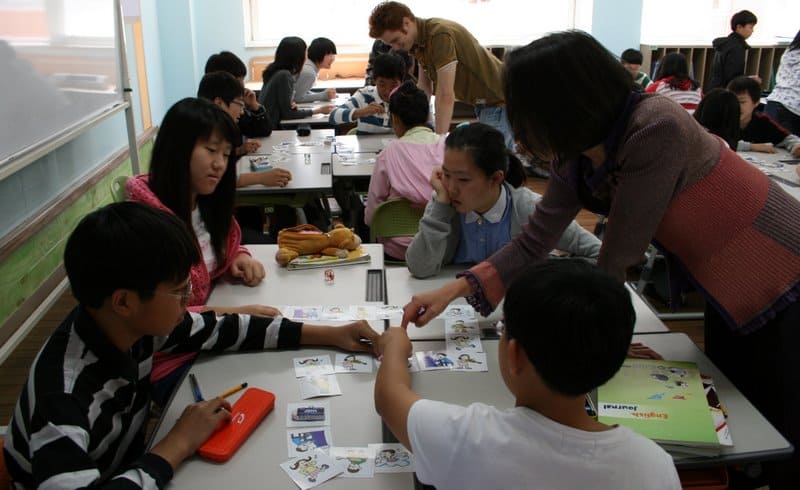 5) What is the biggest challenge of nomadic life?
I think the biggest challenge of being constantly nomadic revolves around not having the opportunity to be around certain people you really care about. There are a lot of family members and friends that I don't get to spend enough time with because I'm constantly on the road. The positive aspect of this situation is that I'm constantly meeting new people and forging new friendships.
6) What are some of your favourite local dishes that you've eaten on your travels?
Wherever I go, I try my best to fully immerse myself with the local cuisine of the particular area or region. Diverse food found in each individual country is honestly one of the contributing factors of why I enjoy travelling. I'm a huge fan of Palak Paneer when I'm gallivanting across India or a nearby region with Indian restaurants. When in Thailand it's all about the wonderful curries – green, red, yellow. I love to eat dim sum in Malaysia and southern China. I quickly became a fan of Gado Gado when I was travelling in Indonesia. While based in Korea I can't get enough of Bibimbap. I guess it's quite obvious I'm addicted to Asian food :)
7) Like us, you are a big India fan. What is it about the country that you love?
India is incredible! It's nearly indescribable. Whenever, I've met anybody who has travelled to India I've yet to hear anything mediocre about their journey – usually it's either rave reviews or I'd never go back there again – because it's such a polarizing and diverse country. I wouldn't necessarily recommend India to a first time backpacker – it could be a bit of a rude awakening; however, for anybody that has been on the road for any length of time and is feeling a bit underwhelmed by the rigours of constant travel, India is probably exactly what the doctor ordered.
I've never been to a country with so much diversity, culture and events all taking place at once. I've said this many times, and I will repeat it here again, that I've at times felt more is taking place in India than the rest of the world combined. I only got to spend two months exploring Rajasthan, Punjab, Delhi, Agra, Varanasi and Kolkata and it feels as though I've just barely scratched the surface. It's the country that I'm most interested in visiting again and I think 4-6 months would be the absolute minimum amount of time I would like to spend the next time I get a chance to go there.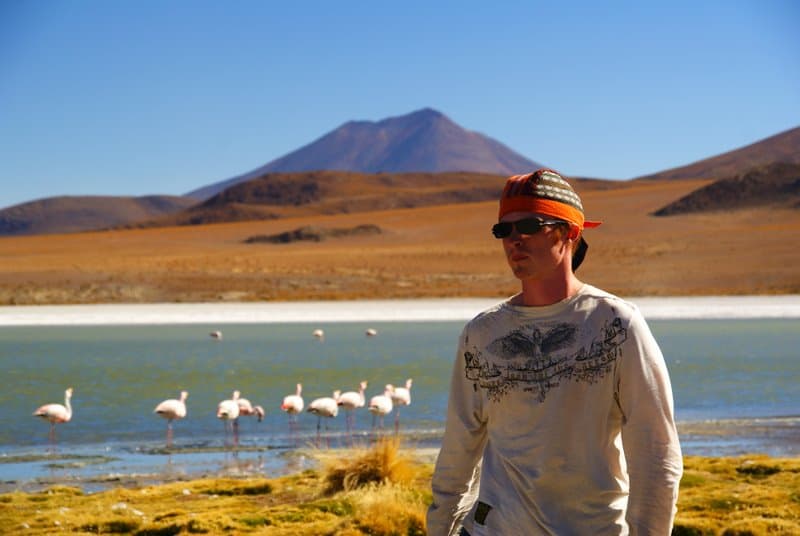 8 ) You have only been blogging for a few months but have had great success already. How did you manage it?
Thank you for making such a statement. My blog has done better than expected in terms of metrics such as Alexa and page rank, but I've hardly reached a point where I'm able to travel living off of it. I feel as though I have a lot of hard work and dedication ahead of me in order to reach that point. I think my blog has achieved a decent level of traffic because of my experiences living abroad for such a lengthy period of time. I'm posting on many different kinds of subjects that I've experienced as a teacher, photographer, expat and backpacker. I also have a lot of external resources, such as a large youtube channel and Smug Mug gallery, that I've been using to form the bulk of my content on my site aside from my writing. I feel the travel blogging community, as a whole, is quite generous and supportive to new bloggers once they've established a certain level of rapport and have demonstrated they are serious about pursuing their blog as more than just a hobby or casually updated medium for friends and family back home.
9) What are some of your favourite off the beaten track destinations?
When I was traveling in Northern Argentina (Norte Argentina) I linked up with a friend from Buenos Aires and suddenly changed my plans to visit some off the beaten path destinations nearby the Bolivian border. We went as far as a place called Iruya that was as remote of a destination as I've ever visited. While we were staying there we experienced severe weather and were stranded for several days. With only one way out of town (a very suspect road even under the best conditions) we literally had to evacuate ourselves along with the help of others who were in a similar position by hiking with our backpacks – across washed out sections of the road – to a sort of base camp where there were some means of transportation we could take from that point on. As challenging as the experience was at the time, it's made for one of the more vivid memories I have of backpacking anywhere.
I also highly recommend Bangladesh as a country to consider travelling in. There are hardly any backpackers tackling this often overlooked nation. It's honestly the only country I've ever visited that really is not setup in any way, shape or form for tourists. There simply aren't services such as designated internet cafes, restaurants and hotels with backpackers or travellers in mind. Locals are fascinated by your mere presence and will follow you in large groups to wherever you're heading. The people, in general, were so incredibly friendly and generous that all of the barriers (hassling, aggressive touts, insincere encounters) one could potentially encounter seemed to be non-existent which allowed me to be completely at ease and more outgoing than ever.
10) Where are you heading to next? Do you think you'll ever settle down in one place?
I'm currently based in Incheon, South Korea (teaching English again) having recently wrapped up a nearly two year continuous journey across select areas of Asia and South America. I'm planning to teach one or two years here to save up enough money (from my teaching salary) and hopefully monetize my blog to the point where I can take a true around the world trip to visit regions such as Central America, Europe, the Middle East and Africa – places I've never been – along with further exploration of Asia and South America. I don't think I could ever settle down in one place permanently, but I feel the possibility of being semi-nomadic is potentially an option in the very 'distant' future :)
You can follow Samuel's travels at Nomadic Samuel and on Facebook and Twitter.
If you enjoyed this interview then read about other long term nomads Audrey & Dan, Benny, Earl, Kirsty, Nora, Anil, Cherie & Chris, Jess & Dani, Lainie & Miro, Anthony & Elise, Akila & Patrick, Lara & Terry and Jodi.