This page contains affiliate links. Please read our disclosure for more info.
It's our seven year nomadiversary! Like every year, we're amazed that we're still on the road and feel so blessed to be able to live this life of freedom and travel, working on projects we love.
Year 7 was a little different from usual. Instead of our usual summers in Europe and winters in Asia or Latin America, we spent most of the year in Europe, experienced our first winter in seven years, and finally made it to Africa. We also managed to tick off some major bucket list items including staying in an overwater villa in the Maldives and going on safari in South Africa.
Are we still happy living the nomadic life? Yes, we are! It's not always easy, but it's difficult to imagine giving up the freedom we have and there's still so much of the world to explore. For more about our thoughts on living and working on the road, see our reflections on 2000 days as digital nomads, which still hold true after 2557 days.
Here's a look back at the highs from our seventh year, which took us to nine countries in Asia, Europe and Africa.
Vietnam
Getting a Suit Made in Hoi An
Last year's nomadiversary was celebrated with a cooking class at our favourite vegetarian restaurant in Hoi An, Vietnam where we lived for two months. Hoi An is famous for its tailors so at the end of our stay we finally indulged—I got a dress made and Simon got his first ever suit. He has always wanted a purple suit and this was his chance to get one perfectly fitted at a very affordable price. A suit is not the most practical garment for a nomad, but he needed one for a wedding we were attending in the UK, so he got it shipped there. He certainly got some compliments at the wedding!
Launching My First Book
Hoi An was our base for my most challenging work project—releasing my first book, . It was a long and often traumatic process, but I'm so glad I finally sent it out into the world. I've had some great feedback, helped many travellers pack lighter (including Simon's mum!), and have received a steady stream of income from it.
Simon Releasing Two Apps
Simon's long-term goal is to make games and last year he dipped his toes into the water with his first solo iOS game, Barista! It is very much a first attempt but this year he plans to work on a more ambitious game, so stay tuned.
He also worked together with his dad, a former teacher, to make a Maths revision app to help GCSE/high school kids with their studying.
The Maldives
Local Life on Fulidhoo Island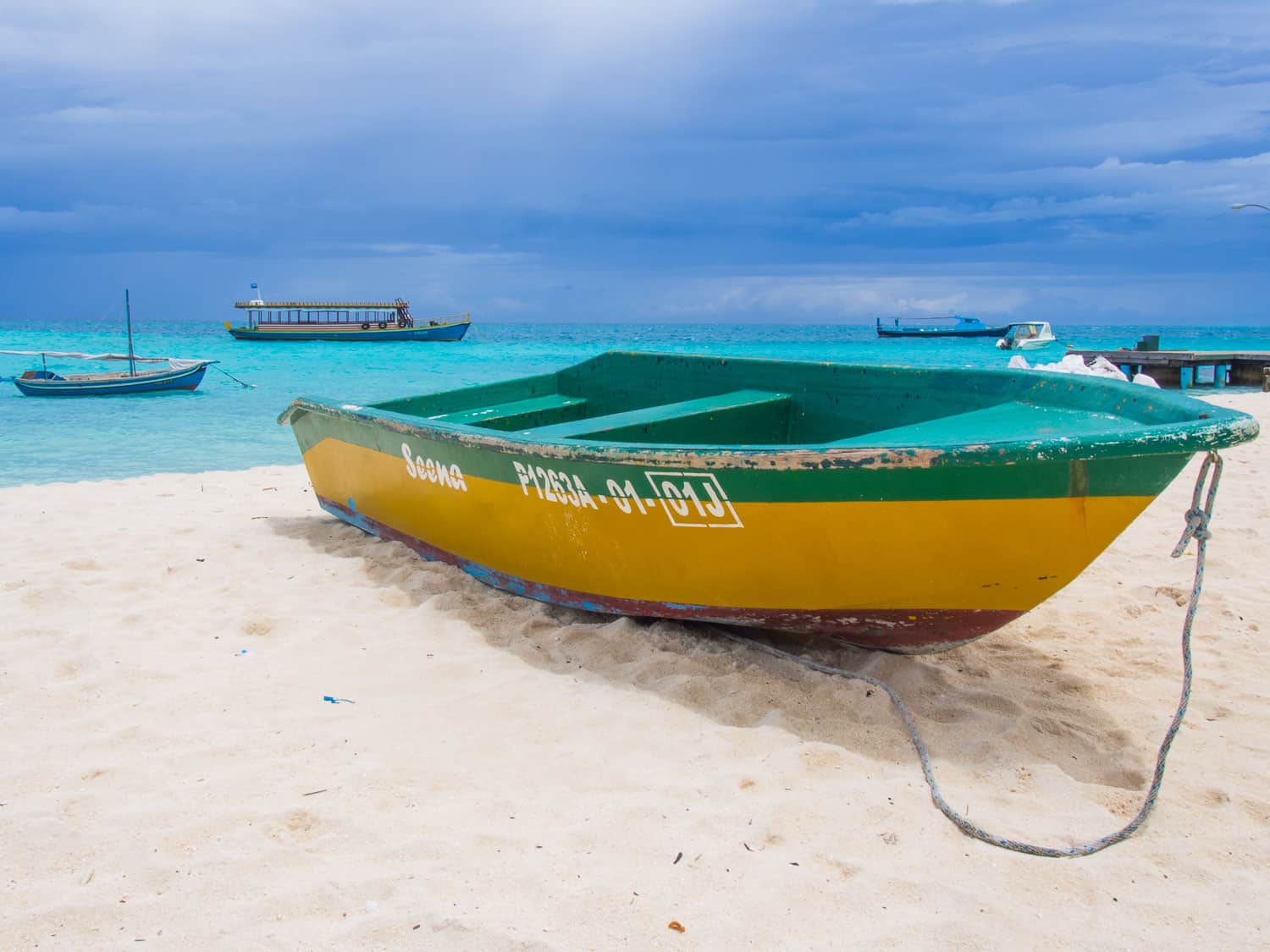 Oh, the Maldives! These tropical islands are as dreamy as they look in photos. The first part of our trip was spent island hopping by local ferry to islands that have only been open to tourists since 2009. Our favourite was Fulidhoo, a tiny island with a gorgeous beach and only two other tourists!
Staying in an Overwater Bungalow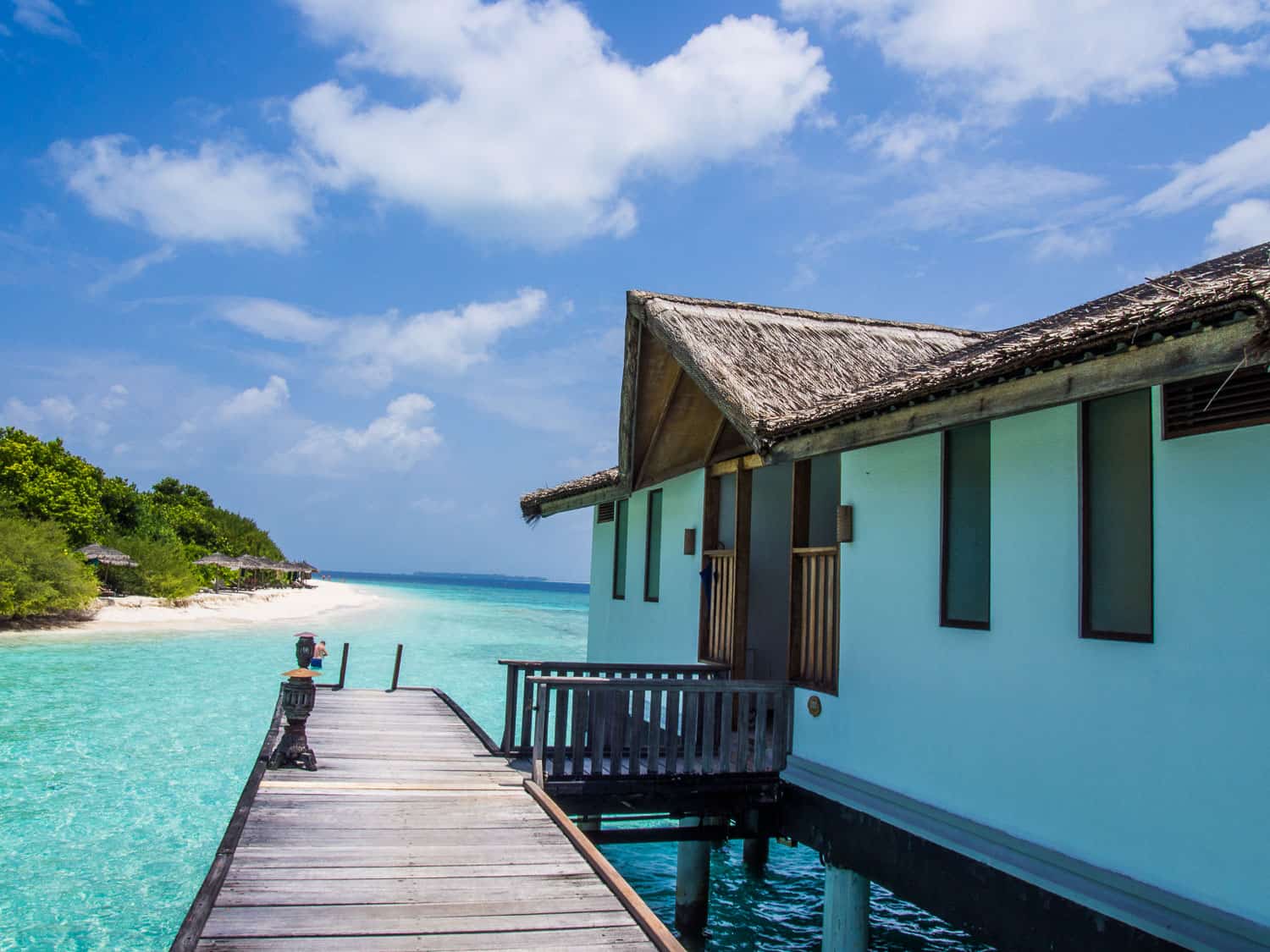 Reethi Beach Resort was the perfect island escape—blissfully quiet, a pristine beach, and amazing snorkelling on the house reef. We didn't wear shoes or carry money or worry about where to eat for six days. We have never been so relaxed. Our dream of staying in an over-water villa lived up to expectations—we loved lying in bed gazing at the lagoon and being able to snorkel right off our terrace. It was paradise.
Seeing Dolphins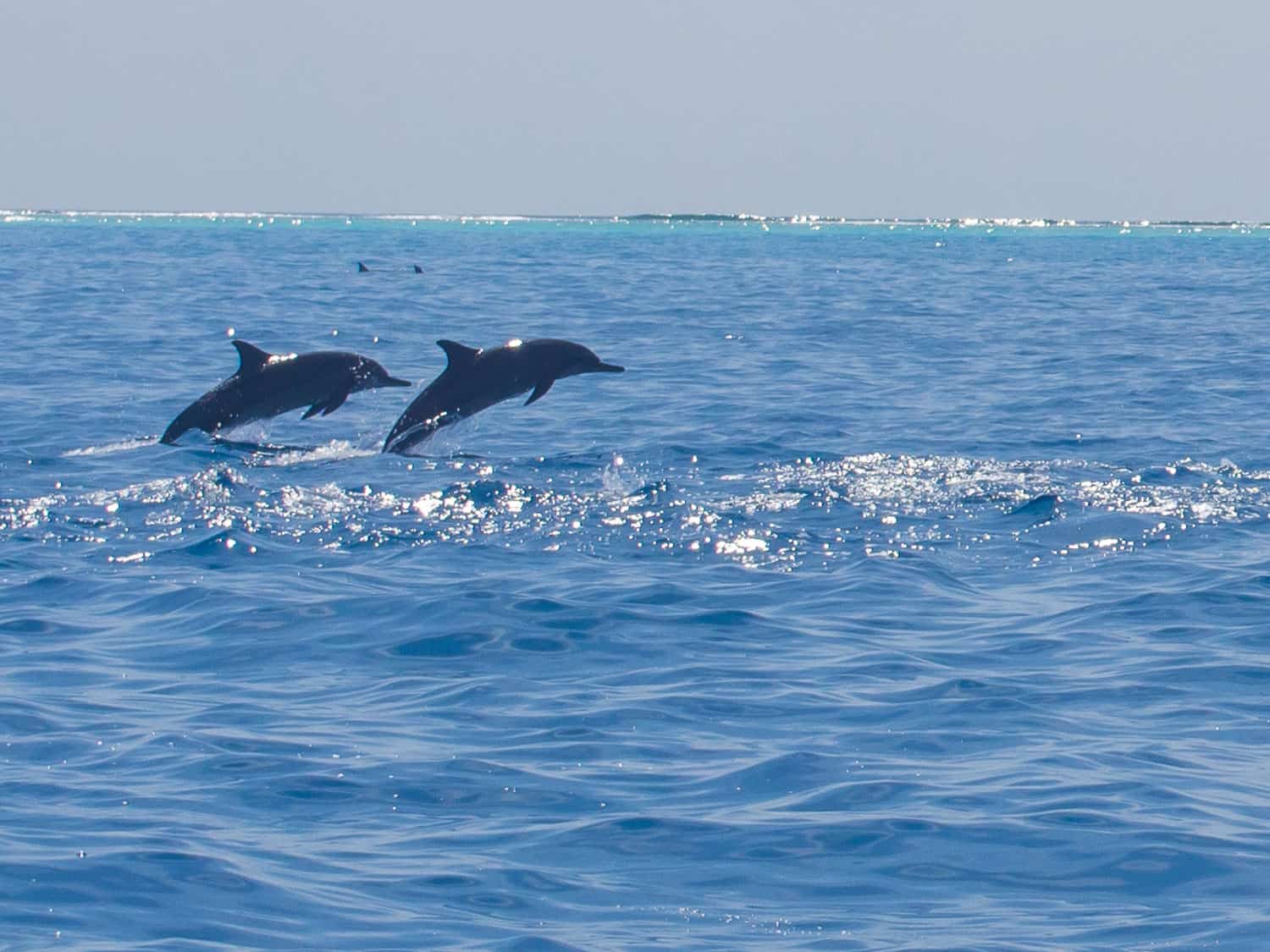 Somehow we've managed to avoid ever seeing dolphins up close in the wild, but that changed in the Maldives. We saw dolphins from our ferry and from the beach at Reethi Beach Resort. Best of all was the boat trip we took at Reethi Beach where we spent an hour surrounded by hundreds of dolphins swimming close to our boat, jumping out of the water, and doing 360-degree somersaults. Amazing!
Spain
Gaudi and Tapas in Barcelona
We left Asia in May for an eight-month stay in Europe (the longest we've spent there since we left the UK). Our first stop was a week in Barcelona, a city that had been on our to-visit list for a long time. We loved the extravagant Gaudi architecture, vegetarian tapas bars (it's easily the most vegetarian-friendly city in Spain), and our cool neighbourhood Gracia.
Housesitting in the Spanish Countryside
We loved our two months housesitting a beautiful rural home a few miles outside Lubrin, a small village in Andalucia where our friends Warren and Betsy live. We were surrounded by hills covered in cacti, olive and almond trees and our nearest neighbour was a goat herd 1km away. It was a quiet life but it gave us time to work and enjoy simple pleasures—hiking, swimming, running, yoga, reading, drawing, baking bread, shopping at the weekly market, cooking, and meeting up with friends for wine and tapas. We also enjoyed a visit from Simon's mum and stepdad, which was a good excuse to explore more of the area.
We actually returned to Lubrin in October for another two months to housesit Warren and Betsy's house in the centre of the village. Again it gave us the chance to work, focus on our health, and save money for our more expensive travels.
Germany
Having a Social Life in Berlin
We spent a month in Berlin, a city that many of our friends rave about and is a popular digital nomad hub. Sadly we didn't fall in love with the city. Although there's a lot to like (many parks, alternative vibe, street art), it felt too big and too reminiscent of Manchester for us. One thing we did enjoy, though, was catching up with our many blogger friends who have made Berlin their base—having a social life was a novelty. Simon even experienced some of the city's famous nightlife on a stag do, and his dad and stepmum visited to explore the historic sights with us.
France
Disneyland Paris
You guys know that we (especially Simon) are big Disney fans but somehow we'd always overlooked Disneyland Paris, assuming it wouldn't live up to the American parks. In fact, it was very much their equal. We had a fantastic fun-filled day exploring the two parks and I'm sure we'll be back.
(Of course, the rest of Paris was as glorious as usual.)
Interrailing Across Europe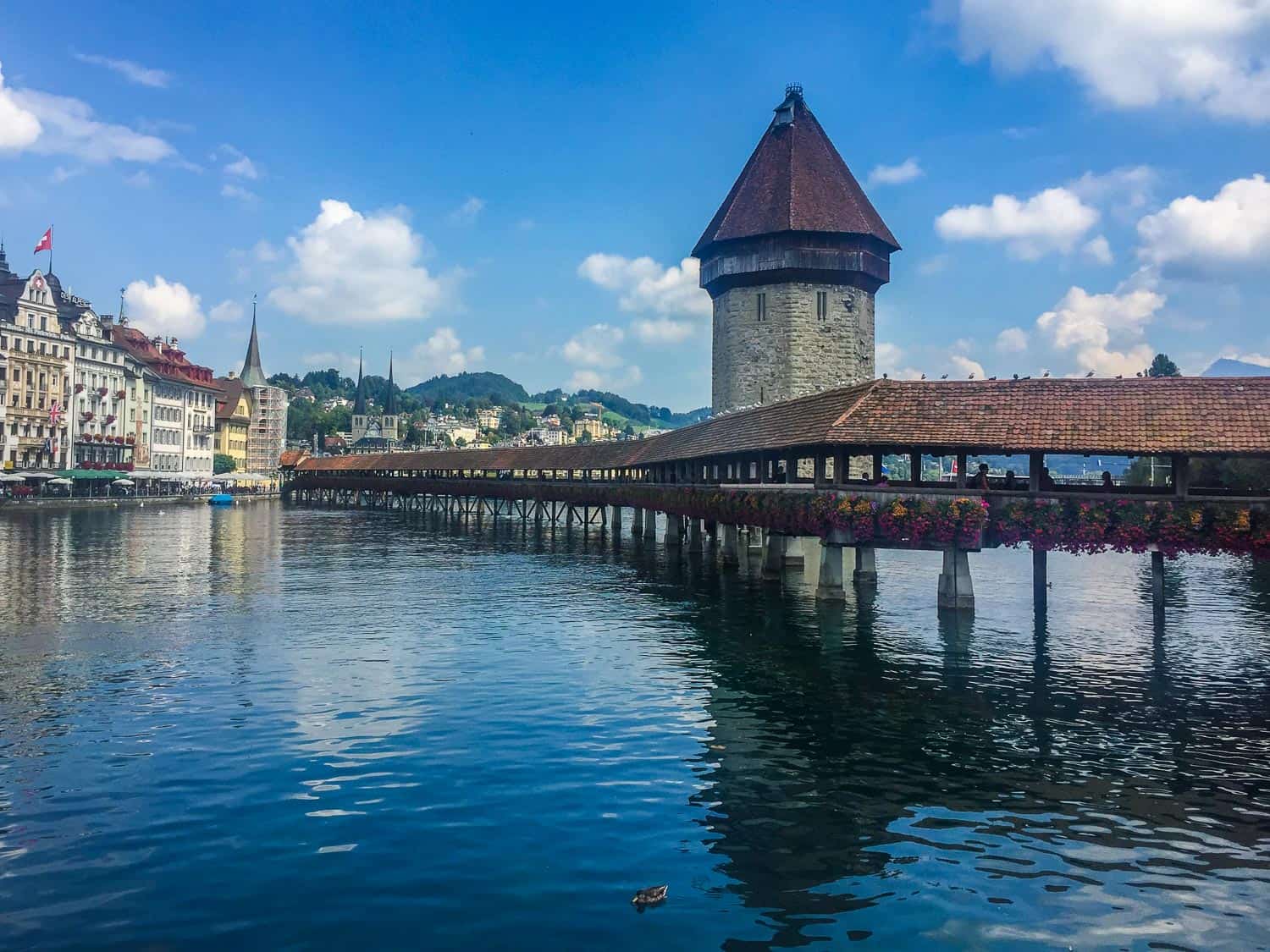 We love travelling by train in Europe, so armed with an Interrail pass we spent a month hopping on trains in France, Switzerland, Italy and Spain. Although we travelled at a much faster pace than usual, the trip was a lot of fun and trains are so much more comfortable and relaxing than taking budget flights. The train trip from Lucerne to the Italian border was the most scenic of the trip. I've never seen fields so green, and with the jagged high peaks, turquoise lakes, and steepled churches, it looked oh so Swiss.
Colmar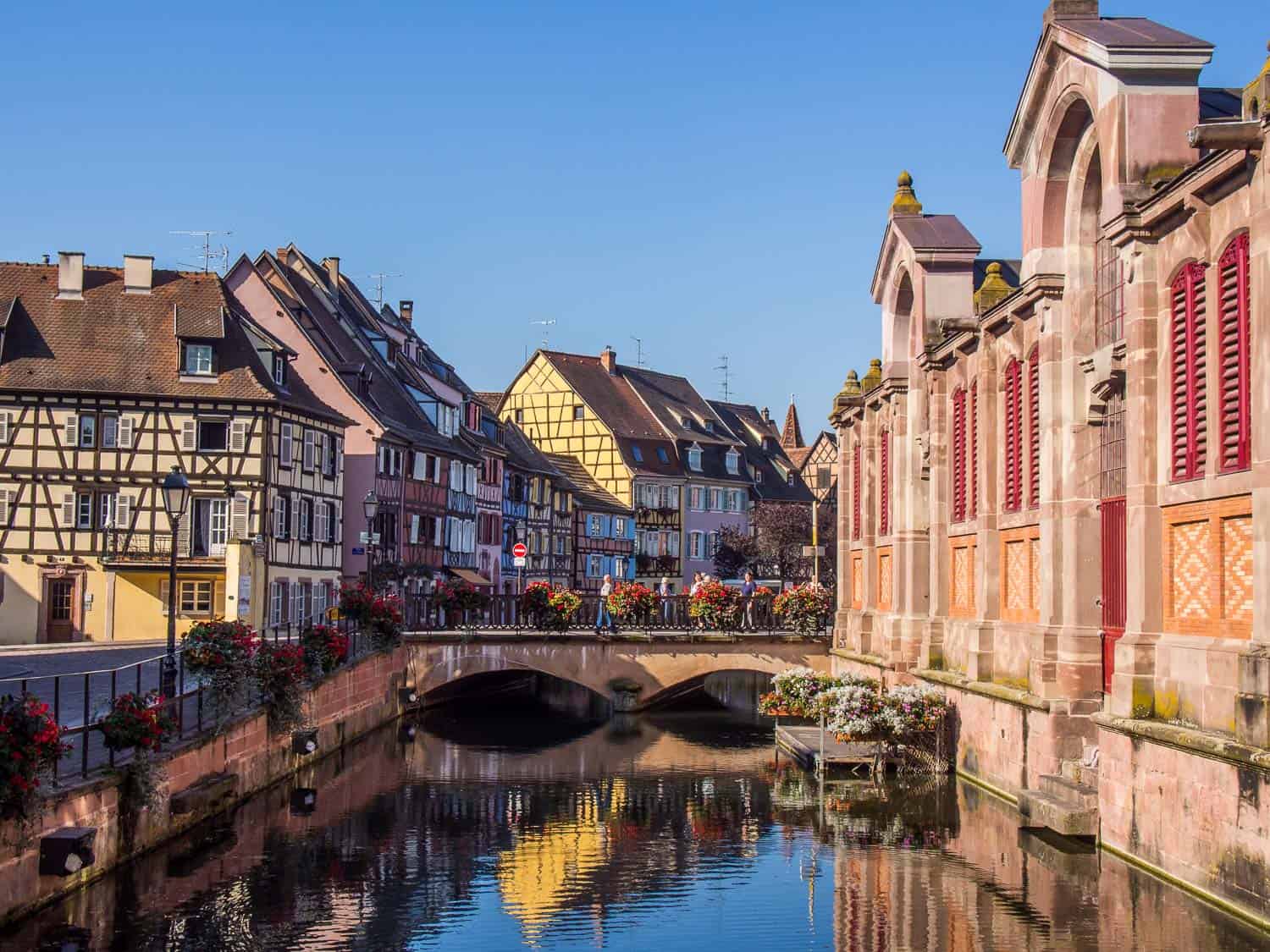 Colmar in Alsace is a town so pretty it doesn't seem real. With its colourful half-timbered houses, cobbled streets, and picturesque canals we felt like we'd walked into a fairytale.
Italy
Varenna
Ah, Italy! This was my 12th visit to the country (Simon's 10th) and it keeps getting better. As we drank Aperol Spritzs accompanied by plentiful free snacks and watched the sunset over Lake Como we felt like we'd come home.
Varenna is a cute town of narrow staircases leading down to the beautiful lake. The lake was busy and touristy, but we enjoyed many delicious meals and hikes with stunning views.
Surprising Turin
What an underrated city! Turin was surprisingly lovely with a beautiful historic centre, no crowds, and the best aperitivo in Italy. We must return.
Langhe Wine Region
This little corner of Piemonte is home to the best wines in Italy. We stayed on a vineyard in a tiny village, indulged in three-hour meals, and hiked through the vines to visit picturesque villages and sample excellent Barolo. The Langhe definitely rivals Tuscany!
Italian Riviera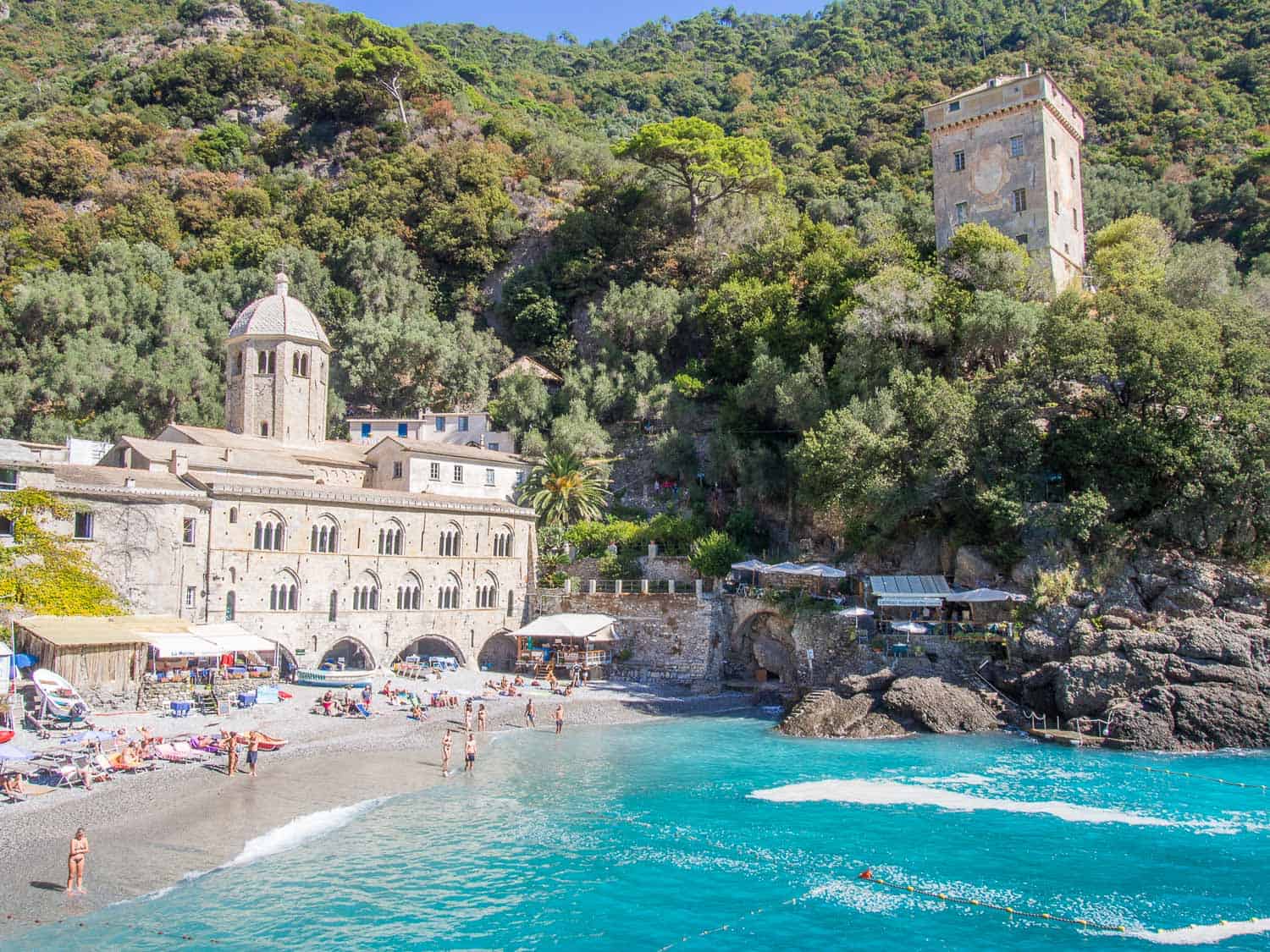 We've visited Cinque Terre before, but this time we explored more of the Italian Riviera and fell in love with the beautiful towns, stunning coastal hikes, and delicious food (the home of pesto!). Rapallo felt immensely liveable, Finale Ligure is an off-the-beaten-track gem, and San Fruttuoso was the perfect day trip.
France (Again)
Snowboarding in Tignes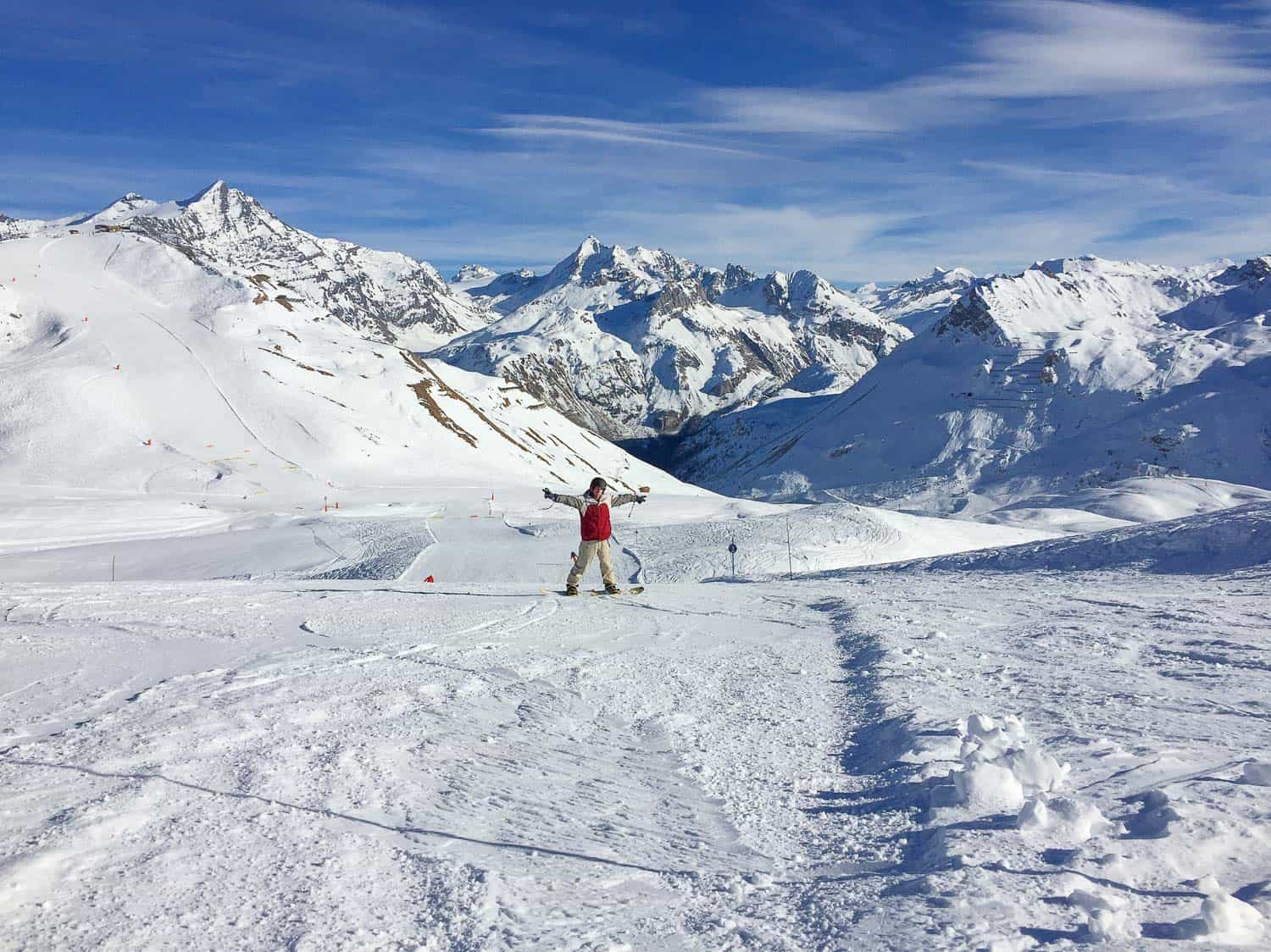 We had our first winter in seven years! And surprisingly we loved the novelty of chilly days and long dark nights. We dreamed of a white Christmas but that wasn't going to happen in England, so we took a pre-Christmas snowboarding trip to Tignes, high up in the French Alps. With plenty of snow, hot chocolate, long runs, and spectacular mountain scenery it was just what we wanted.
The United Kingdom
London
Since we left England Simon had discovered a passion for London. I don't quite understand it myself (Bristol is my new favourite UK city), but I do admit we had a lot of fun on our two trips to London this year. We caught up with friends, attended a wedding, saw the Book of Mormon, ate at our favourite restaurants (vegetarian The Gate and Mexican Wahaca), and went on long walks along the Thames and through the city's historic streets. We got lucky with warm days in the summer and even enjoyed the beautifully crisp, bright winter days.
Christmas in England
Our first proper Christmas in seven years! We made up for lost time by making the whole of December as festive as possible—mulled wine, mince pies, cheesy songs, silly jumpers, festive markets, ice-skating, tree decorating, gingerbread house making, vast amounts of Quality Street—and it was wonderful! We celebrated around the country with friends and family in Bristol, Worthing, Manchester, Burnley, Milton Keynes, and London and I've never enjoyed a visit back more. As long as I wore six layers I didn't even mind the cold!
People were one of the highlights of year 7. By spending so long in Europe we were able to see more of the people we love than usual—both family and friends back in England and new friends we've made since being nomadic who are now based in Europe. Thank you everyone for making our stay so special!
South Africa
Going on Safari!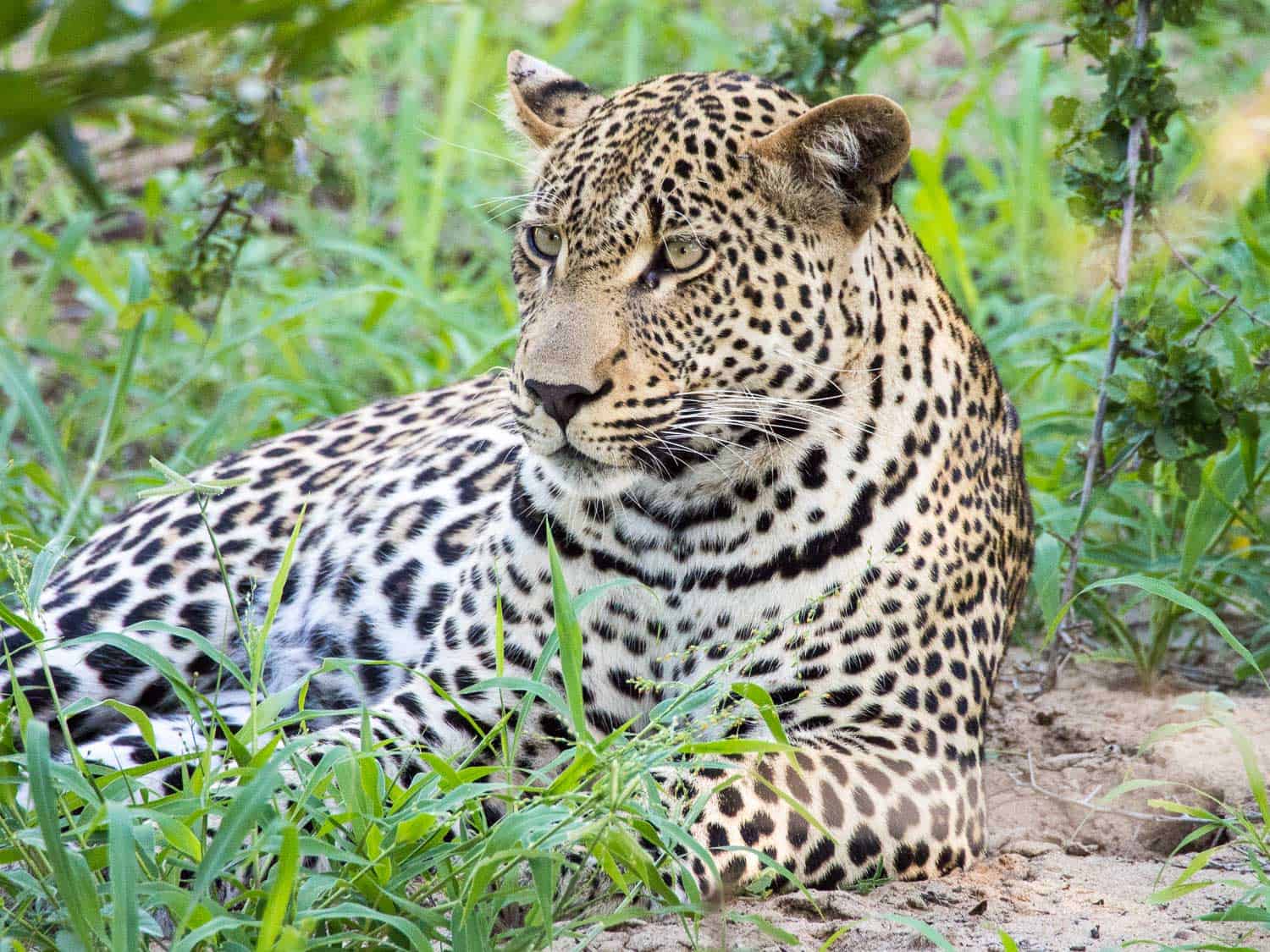 This was a big one—our first trip to Africa and our first safari. Expectations were high but it was one of the best things we've ever done. We got up close to leopards, lions, elephants, rhinos, giraffe, zebra, hyenas, and more. We spent a night in a treehouse, drank coffee with elephants, and followed rare wild dogs on the hunt. Everywhere we stayed in Kruger was very different—the rustic eco-lodge Umlani, the luxurious intimacy of Klaserie Sands, and the adventure of self-driving in the national park—but it was all incredible.
Road Trip Across South Africa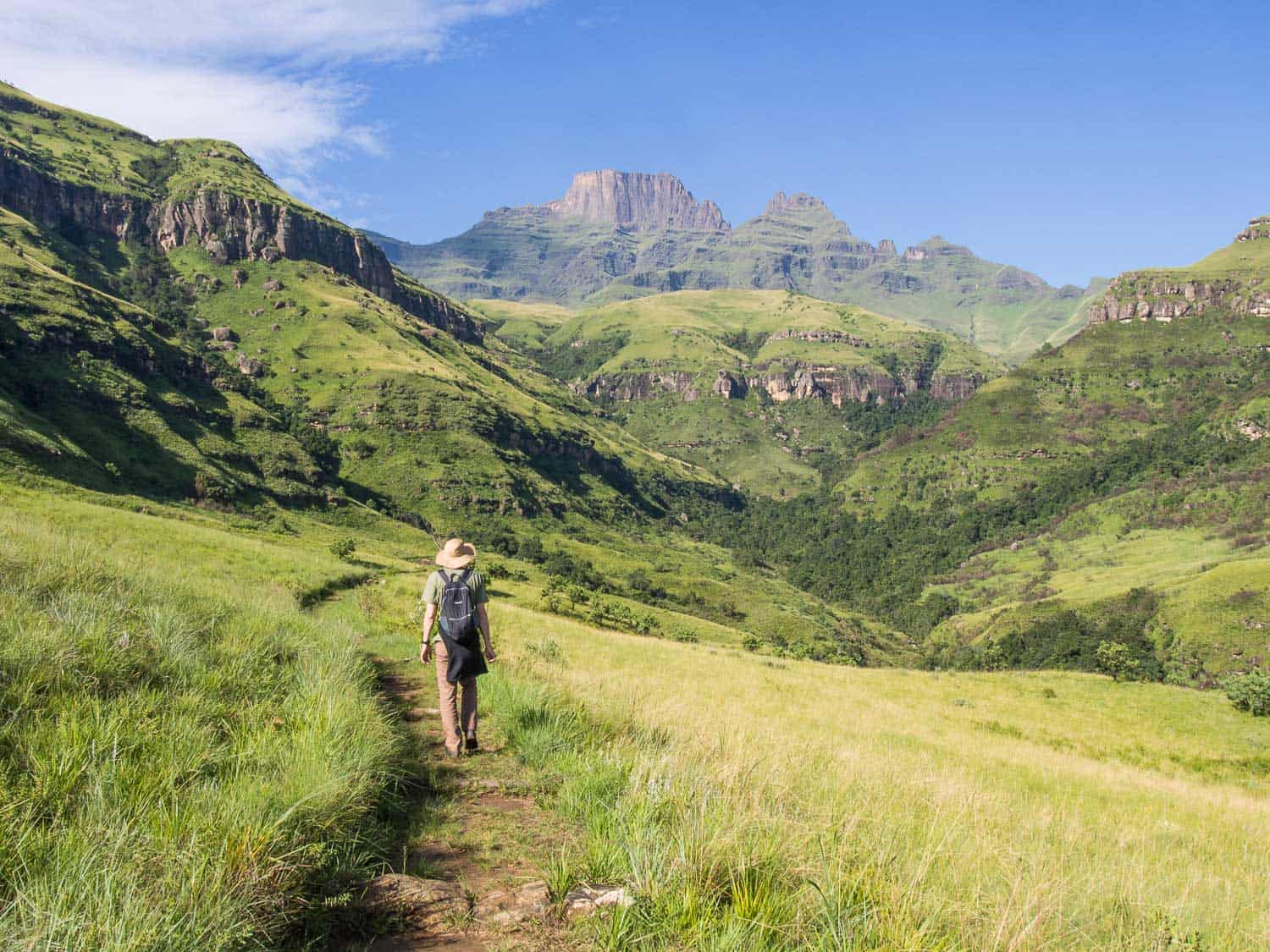 In five weeks we drove 4638km from Johannesburg to Cape Town (the long way round). We hiked and horse rode in the stunningly green Drakensberg mountains, explored the Wild Coast where the green hills are dotted with colourful rondavels (traditional circular huts), hiked across a giant sand dune in the Robberg Nature Reserve, and beach hopped along the Garden Route. Our final night was perfect—after enjoying a few wineries in Robertson we had a sunset braai (barbecue) at our gorgeous cottage with views of the mountains, vineyards and olive groves. It's a beautiful country.
Living in Cape Town
We are celebrating our nomadiversary here in Cape Town with a hike up Lion's Head and a meal at one of the city's many gourmet restaurants. I'm so glad we decided to spend two months here as it has quickly become one of my favourite cities. It has everything—sea, beaches, mountains right in the centre of the city, amazing food, wineries, a vibrant arts scene (so far we've been to the cinema, opera, open-air Shakespeare, and a blues concert in the botanical gardens), even penguins and seals. And it's all so affordable. It's the most stunningly gorgeous city I've ever seen.
A Harley Davidson Road Trip
The drive from Cape Town to Cape Point is one of the most scenic in the world and we did it the best possible way—on a Harley Davidson! On a motorbike we felt like we were part of the landscape, not just peeking at it through the window, and my, the Harley is a beautiful bike!
Increasing Our Income
Business wise things went very well in year 7. Sales of our Trail Wallet app continue to grow (with nearly 125,000 downloads now), my book is a new source of income, our blog received over one million visitors, and our affiliate income increased. After many years of just breaking even, it feels great to have a second year of significant growth and be able to afford to spend most of the year in expensive countries and still add to our savings.
Amazingly, we didn't even work that much in the last year. We didn't work (other than research!) in The Maldives, on our Interrail trip or during our South African road trip, and even when we were in "work mode" in Spain, we had an easy schedule of five mornings of work a week (in Cape Town we're only working three days a week). Passive income is possible, it just took us five years to get to the point where our work paid off.
Year 7 has been another amazing year with a nice balance of settled, quiet time in Spain and faster-paced trips where we had some of the best experiences of our lives. We're looking forward to seeing what year 8 brings!
As always, thank you so much for your support reading this blog and buying Trail Wallet and The Carry-On Traveller.