This page contains affiliate links. Please read our disclosure for more info.
The Langhe is an area of rolling hills in the Piemonte region of northern Italy. The hills are covered in vineyards with medieval hill towns and ancient castles perched atop their peaks.
The scenery is gorgeous, but what really attracts visitors is the outstanding wine and food—Barolo reds, white truffles, handmade pasta, and many more delicacies. Along with Monferrato and Roero, the Langhe was made a UNESCO World Heritage Site in 2014 for its cultural landscapes and winemaking traditions that go back hundreds of years.
We spent a week in the Langhe, based in the tiny village of Castiglione Falletto, and fell in love with this beautiful and often overlooked part of Italy. Here are 10 reasons why we think you should visit.
1) Wine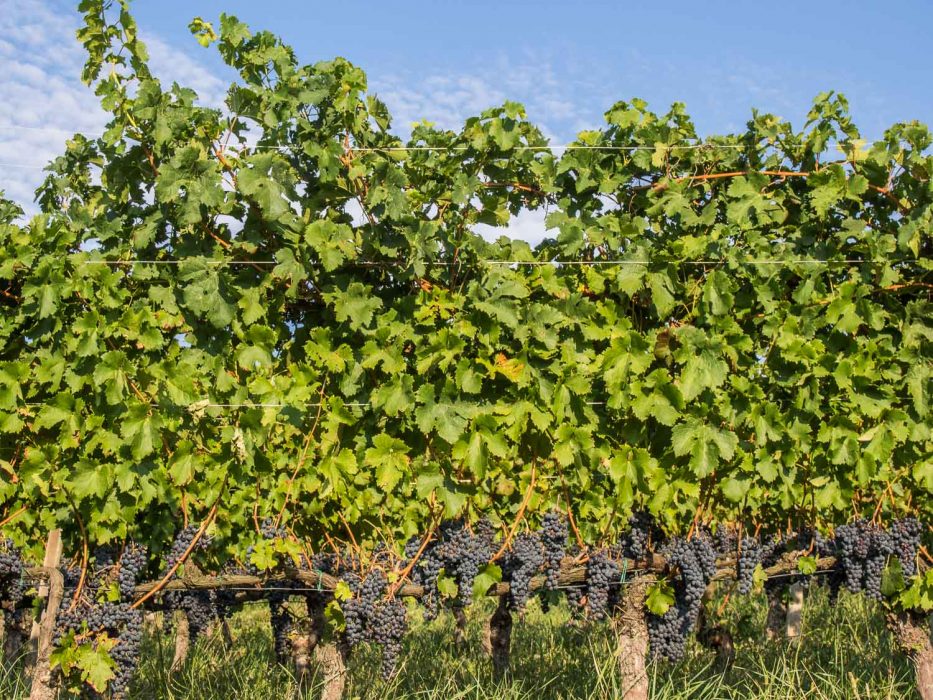 Some of the best red wine in the world is made in the Langhe. Barolo, the "King of Wines", is the most well-known, but you can also enjoy excellent Barbaresco, Barbera, Dolcetto, and more. We're not wine experts, but we enjoyed tasting our way around the area and never had a bad glass.
There are plenty of tasting opportunities. You can visit one of the many wineries (most of them family-run), although you usually need an appointment for tastings and tours. Most villages have a cantina communale where you can try a range of wines from the local area.
Wine bars are also a good option—we loved our experience tasting four Barolo wines at La Vite Turchese, which included an informative talk from the owner.
And of course, with every meal you'll be sampling the wonderful wine. Every restaurant we went to had a wine list as thick as a bible.
2) Escape the Crowds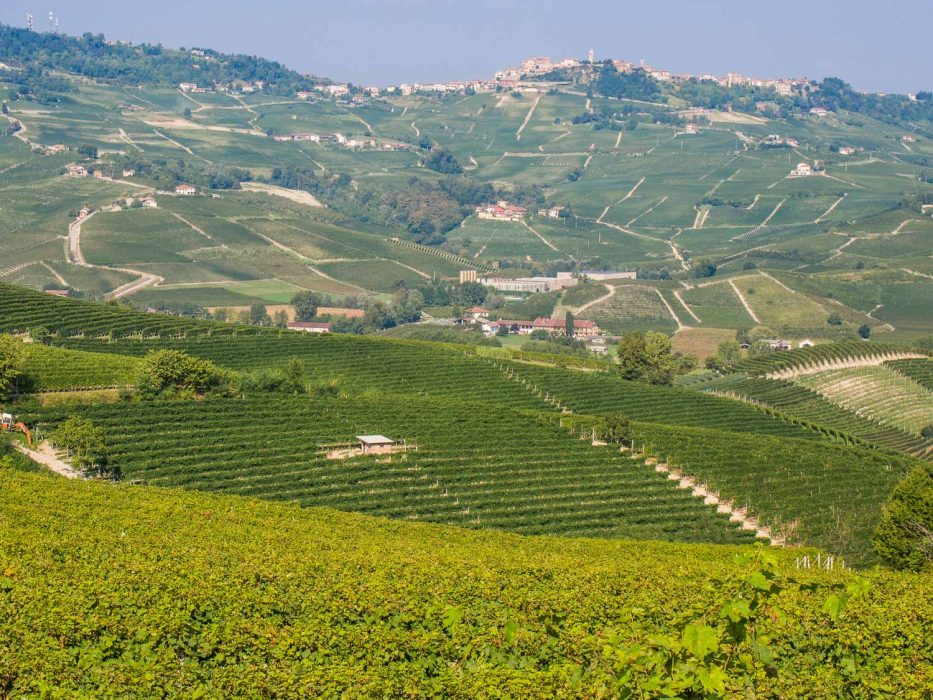 Wine lovers may have heard of Barolo, but the Langhe isn't on many people's radar as a place to visit in Italy. We heard the area described as Tuscany without the crowds and that's a fair assessment as it has similar rolling hills, vineyards, and medieval villages without the Chianti crowds. The Langhe also has vineyard hikes and we never came across anyone else on our walks between the wine villages.
While tourist numbers were low in most villages we visited, don't expect to have the place entirely to yourself. Visitors are increasing and there were more foreigners around than we expected, mostly Germans, Swiss, and for some reason, Australians.
3) Vineyard Hikes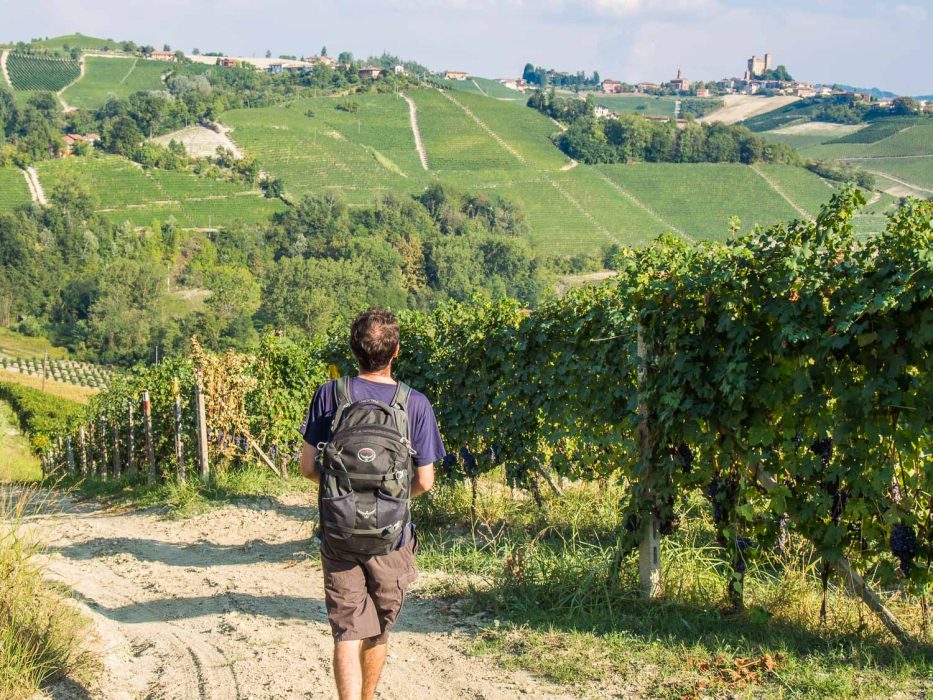 Our favourite feature of the Langhe is the marked trails that run through the vineyards. They connect the wine villages so you can do some wine tasting without having to drive back. We were staying in Castiglione Falletto so we did one hour (each way) hikes to Barolo and Serralunga. Longer trails are available and some people even spend a few days walking around the area staying in a different village each night.
The trails are easy to follow (just look for the red and white markers), so you don't even need a map.
4) Hill Towns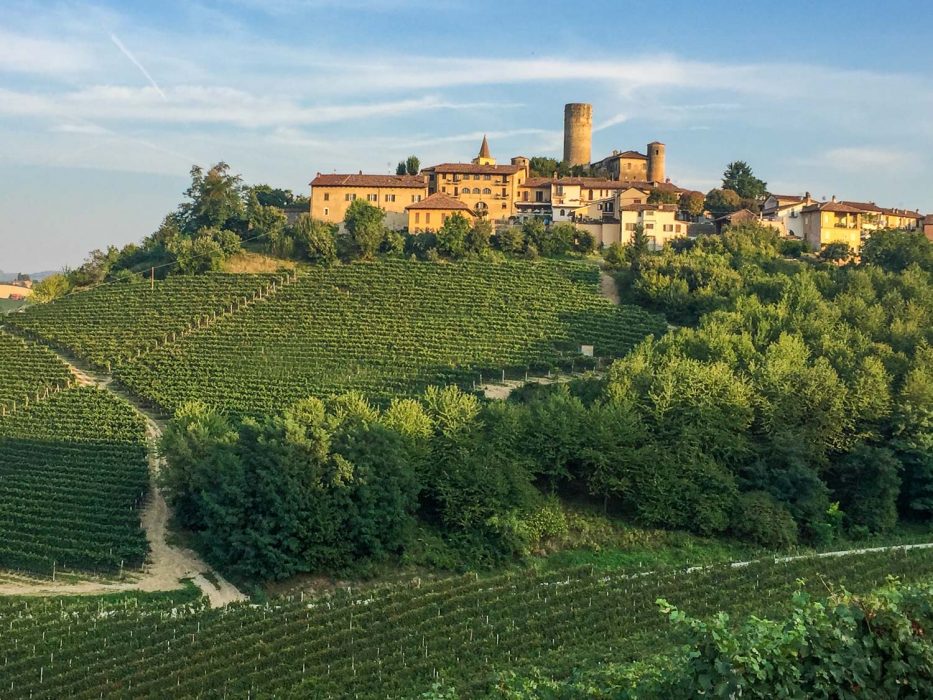 The Langhe is dotted with medieval hill towns and villages, most of them with their own castle, however small their size.
Barolo is the most famous village, but La Morra, Serralunga, Castiglione Falleto, and Verduno are all worth a visit. Alba is the biggest town in the area and a lovely place for a wander (you could base yourself here if you prefer towns to countryside).
The prettiest village we visited was Neive in the Barbaresco wine region, which has been selected as one of the Borghi Piu Belli d'Italia (most beautiful villages of Italy).
5) Delicious Food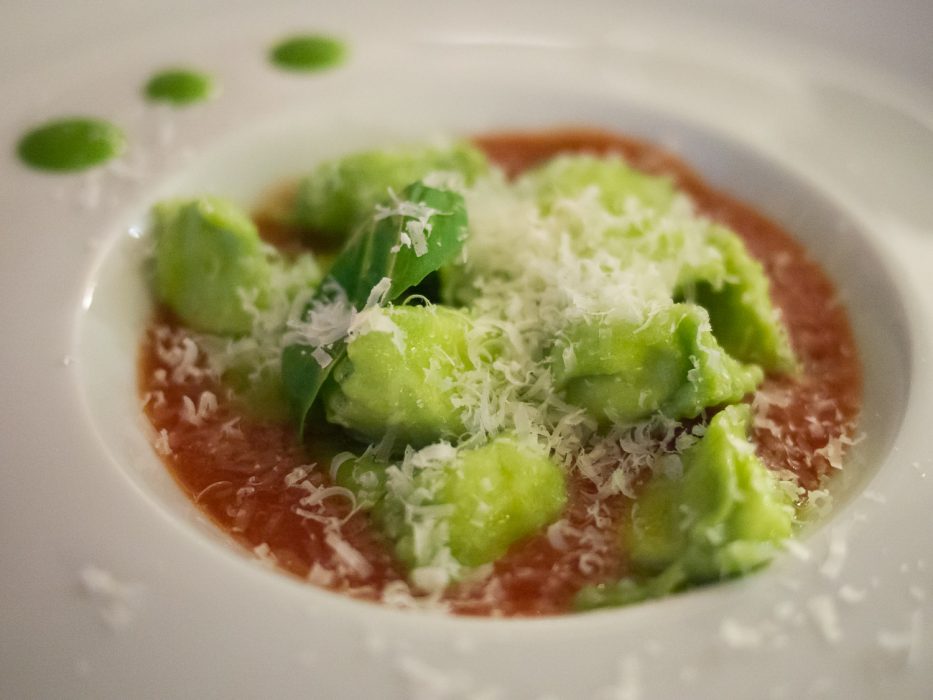 Hiking and eating were our two main activities in the Langhe. The food here is so good! I don't think it's possible to find a bad meal as every restaurant cares deeply about the food they serve.
The Slow Food movement originated in nearby Bra and the Piemontese seem to take this quite literally as many of our meals were three hours long. Each course is savoured from plentiful antipasti to the final caffe (with biscuits of course).
Local specialities to try include hazelnuts (we passed many trees on our hikes), chocolate (this is where Nutella and Ferrero Rocher come from!), tajarin (long thin egg pasta), gnocchi al Castelmagno (potato dumplings with a pungent local cheese), and agnolotti (a type of ravioli).
The food in northern Italy is more meat-focused than the south, but we still found plenty of vegetarian options. Read about our favourite Barolo restaurants here.
6) Truffles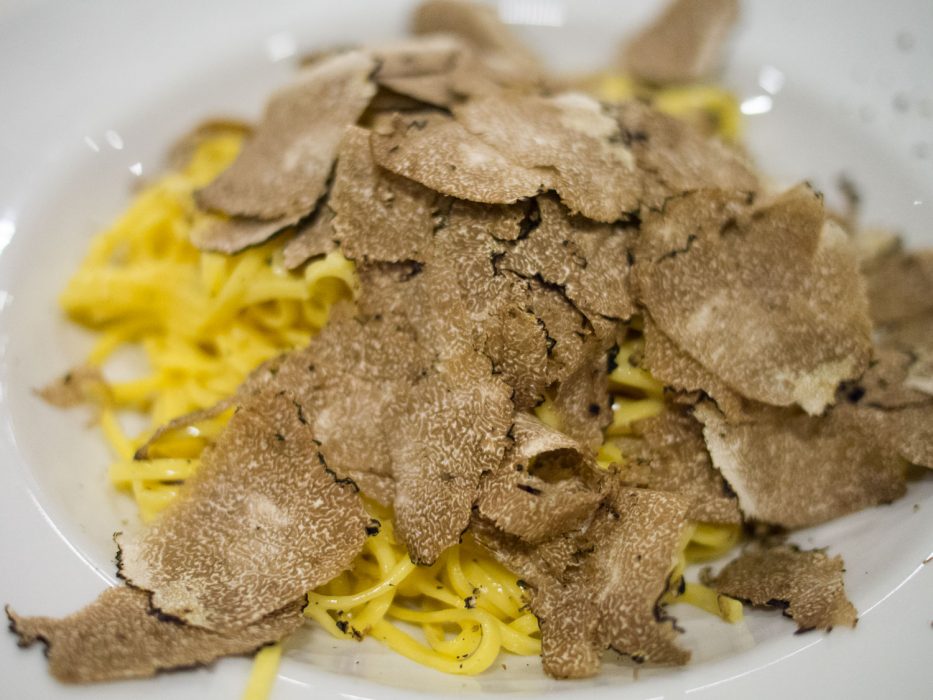 The most famous food in the Langhe is truffles, especially the delicate, aromatic white truffles. They are only available in October/November, so we didn't get to try them, but there were plenty of black truffles on the menu.
If you are a real truffle fan, you can go on a truffle hunt in the forest or visit Alba's annual truffle fair.
7) Barolo Wine Museum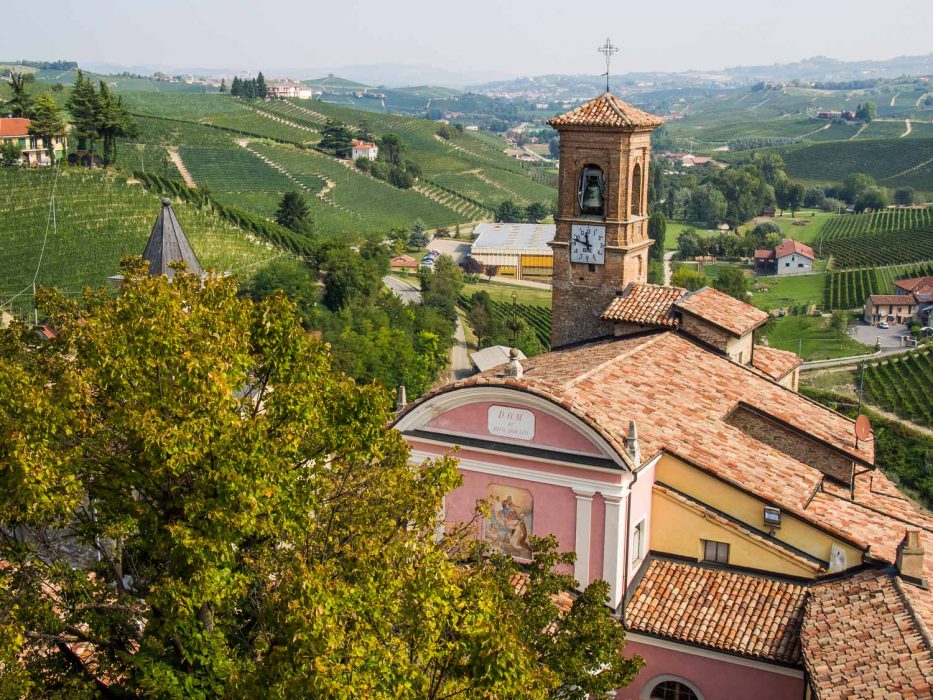 Barolo's castle is home to an innovative wine museum. This is not your typical wine museum and it gets mixed reviews, but we loved it. It's quirky and interactive and fun. We say give it a try and go with an open mind!
There's a tasting room at the end of the visit where you help yourself to a range of local wines for €2-4 per taste. It's an easy and unintimidating way to wine taste, but we had a much more informative experience at La Vite Turchese (where we could also pair food with the wine).
8) Great Accommodation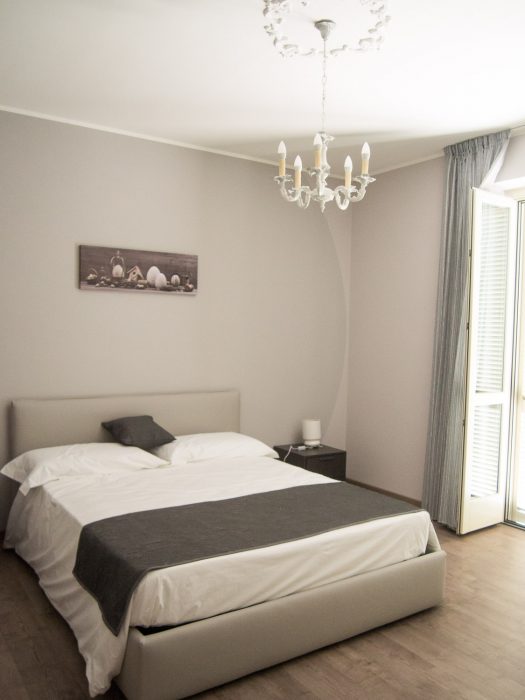 There are plenty of unique accommodation options in the Langhe from agriturismi (farm stays) to castles. The cheapest option is usually Airbnb. If you haven't tried it before, get $38 off by signing up here.
We stayed in this gorgeous, two-bedroom Airbnb apartment on a vineyard on the edge of Castiglione Falletto. We had the best of both worlds—we could enjoy the vineyard views from our terrace and walk to four restaurants in the village in a few minutes. It was also just across the road from the hiking path to Barolo.
9) Combine with Turin
Turin was just a stop on our way to the Langhe, but we were pleasantly surprised by this underrated Italian city.
The pedestrianised historic centre is perfect for strolling, there are many excellent chocolate shops, and it's home to some of the best aperitivo (pre-dinner drinks and snacks) in Italy. We even found a fancy cocktail bar that served a platter of vegan dishes that was enough for dinner.
There's a highly-rated cinema museum by the same creators of Barolo's wine museum, but unfortunately it was closed on Tuesdays when we were there. Turin is somewhere we'd love to go back and stay longer.
10) Easy Access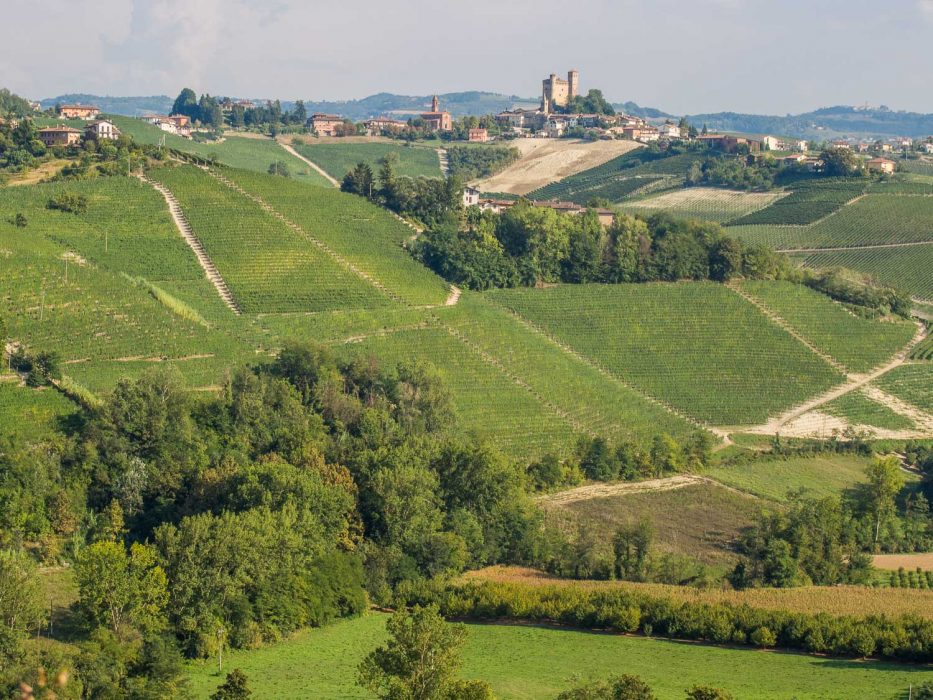 The Langhe is only an hour away from Turin (which has an international airport) so it's very accessible. It's best to hire a car to be able to visit the many villages in the area. You could take the train to Alba and from there take tours or rent bikes, but a car gives you more freedom.
Despite the winding roads, the Langhe is a compact area so you don't have to travel far to visit a range of villages and wineries. We never travelled more than 20-30 minutes from our base.
Langhe, Italy Map
A map of the villages we recommend visiting in the Langhe.
We hope we've convinced you to add the Langhe to your Italy itinerary! If you love good food, red wine, and vineyard-covered hills, you can't go wrong.
If you enjoyed this post, pin it!