This page contains affiliate links. Please read our disclosure for more info.
Traveling from London to Italy by train is our favourite way to get to Italy. We've done the journey in one direction or the other four times now and have never regretted our decision.
It can be difficult to resist the lure of incredibly low prices on budget airlines, but flying is always unpleasant: the long drive to inconveniently located airports; the hassle of security; removing liquids, laptops and shoes; endless queues and waits in crowded hallways to board the plane, and then the cramped flight itself.
Taking the train may be more expensive and time-consuming, but it's a much more enjoyable way to travel.
It's comfortable and spacious, you can enjoy the scenery along the way, and you end up in the centre of cities rather than at some distant airport.
While it is possible to travel from London to Italy by train in a single day, the journey is more enjoyable if you allow a few days and break up the journey along the way (we love a good excuse to visit Paris!).
Contents
Routes by Train from London to Italy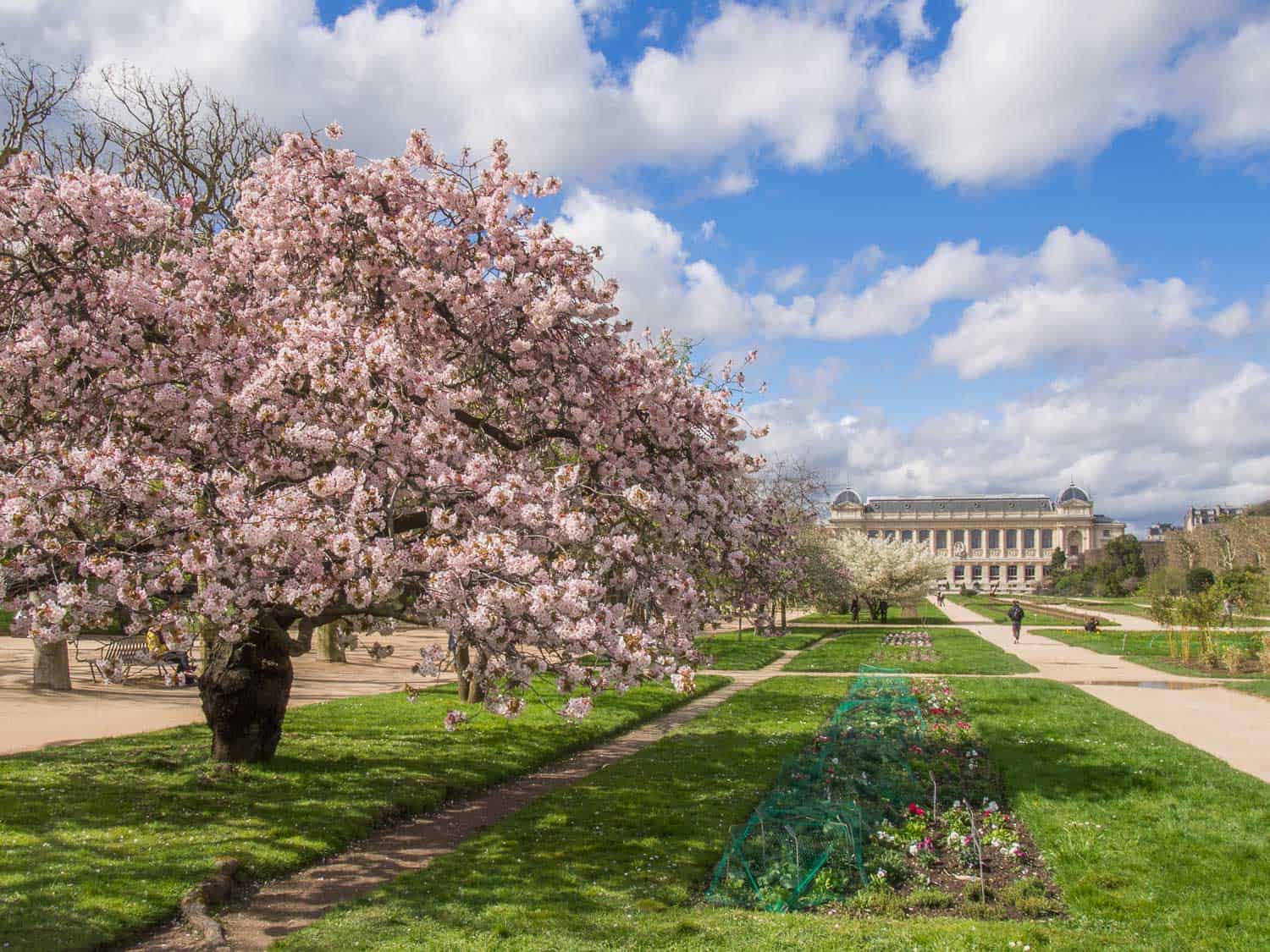 The Quickest London to Italy Train Route
When taking the train from London to Italy this is the easiest, cheapest, and fastest route:
Eurostar train from London St Pancras International to Paris Gare du Nord (2hrs 20 minutes)
TGV train from Paris Gare de Lyon to Turin or Milan (5.5 hours or 7 hours)
Wherever you are heading in Italy you will need to change at Paris and either Turin or Milan. You can then connect to other trains across Italy.
It is possible to do this journey in one day if you take the 8.01am Eurostar from London and connect to the 12.44pm TGV, which arrives in Turin at 6.15pm or Milan at 7.49pm.
You'll likely need to stay the night in Turin or Milan before connecting to other Italian cities.
There's also a 3.12pm Frecciarossa train from Paris to Milan, but it doesn't arrive until after 10pm, so I think the TGV is a better option. If you stay overnight in Paris, you could consider their morning train.
The Frecciarossa is a newer train (opened in 2021) that's run by Trenitalia.
Below you'll find our experiences on different routes from Italy to London plus costs and how to book tickets.
Transferring Stations in Paris
We always like to spend at least one day in Paris on our way down to Italy, but if you are leaving straight away on the TGV you'll need to travel from the Gare du Nord station to Gare de Lyon.
This takes about 10 minutes on the RER D train (buy a metro ticket from the machine for €2.10), but I recommend allowing at least an hour to make your connection.
Sleeper Train From London to Italy
The direct Thello sleeper train from Paris to Venice was discontinued in 2020.
If you really want to take an overnight train from Paris to Italy, the only option now is taking the TGV from Paris to Stuttgart and picking up the Nightjet sleeper train direct from Stuttgart to Venice.
We've never done this route as we find it difficult to sleep on overnight trains and the daytime TGV is more comfortable. It also requires that extra change in Stuttgart now.
London to Turin Train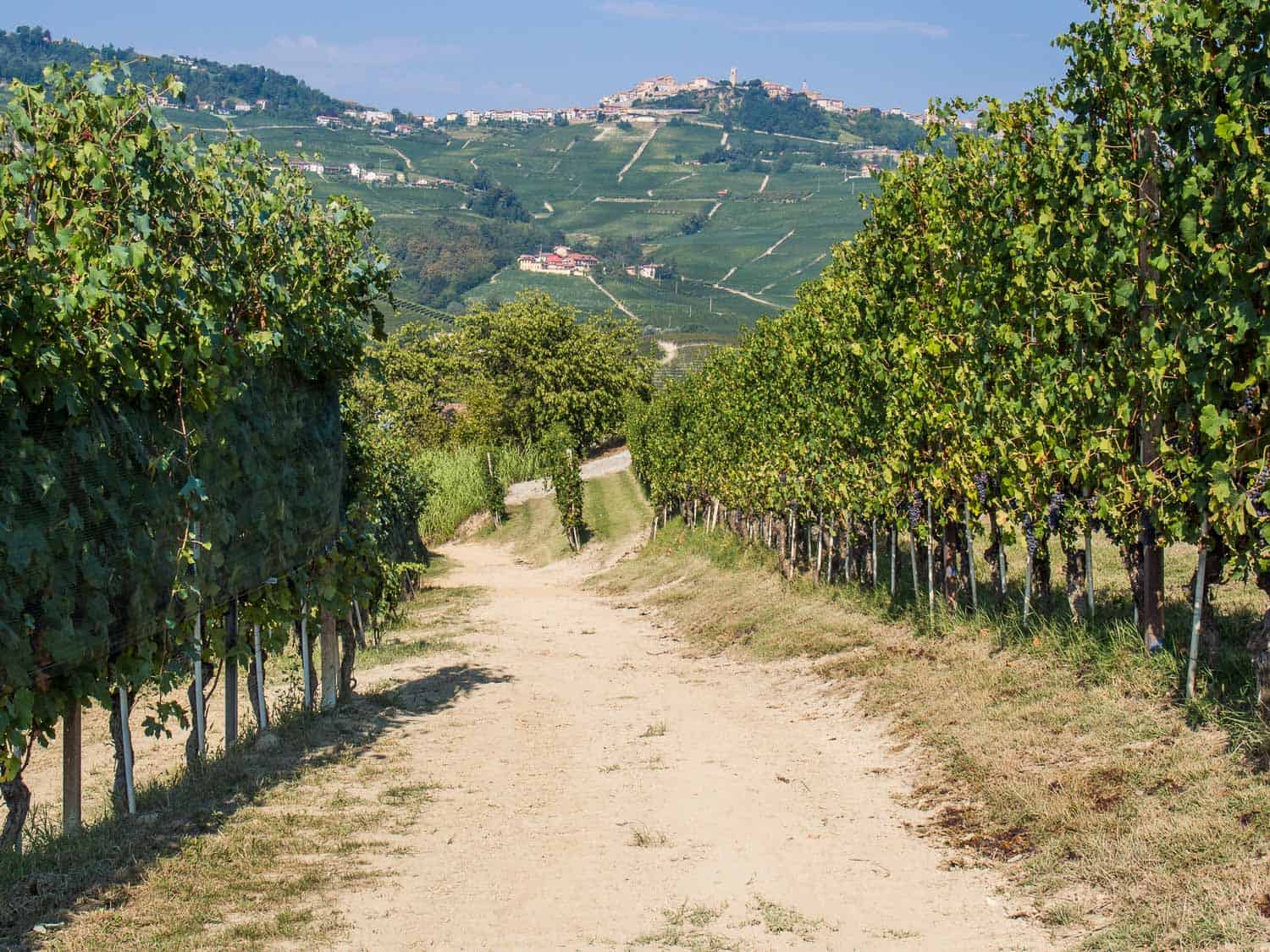 The train journey from London to Turin is a distance of 921km and about nine hours travel time (including a transfer in Paris).
Turin Porta Susa is the first major stop in Italy on the TGV from Paris, and it's often the best place to make a connection to other destinations in Italy.
We've travelled from Paris to Turin twice and it's an easy, affordable (from €29 if you book far in advance), and scenic (via the Alps) trip that takes about 5.5 hours.
First class tickets are often only €20 more than second class if you book in advance, so it's worth paying for the extra space.
TGV trains from Paris to Turin depart three times a day at 6.44am, 12.44pm, and 2.44pm. You can check times and buy tickets at SNCF.
On one trip we spent a few days in Turin (an underrated city that's well worth visiting) before renting a car to explore the beautiful Langhe wine region of Piemonte.
On another trip we had an hour in Turin (enough for lunch) before continuing on the Frecciarossa train to Bologna (just over two hours) where we spent a week.
London to Milan Train
The TGV from Paris continues to Milan after Turin and takes 7 hours.
It arrives at Milan Garibaldi station so make sure that you get an onward train from the same station to avoid the hassle of traveling across Milan (many trains leave from Milan Centrale). It might be easier to change in Turin.
See the Turin section above for TGV train details.
We're not a huge fan of Milan but it's a good base for visiting the Italian Lakes—we love the little village of Varenna on Lake Como.
We also did the reverse trip from Milan to Paris (and on to London)—see our detailed report in the Perugia section below.
If you'd like to take an even more scenic route to Italy you could travel via Switzerland.
This involves taking the TGV from Paris to Geneva or Zurich (3.5–4.5 hours) and connecting to the Eurocity train to Milan (3.5–4.5 hours). This is a good option if you'd like to stop in Switzerland on the way.
London to Rome Train
To travel from London to Rome by train you'll have to first take the Eurostar to Paris and then the TGV to Turin (5.5 hours) where you can pick up a train to Rome (4.5 hours).
You could do this in one day by getting to Turin as described above (leaving at 8am) and then connecting to the 7.10pm Frecciarossa train from Turin to Rome, which arrives at 11.49pm.
London to Venice Train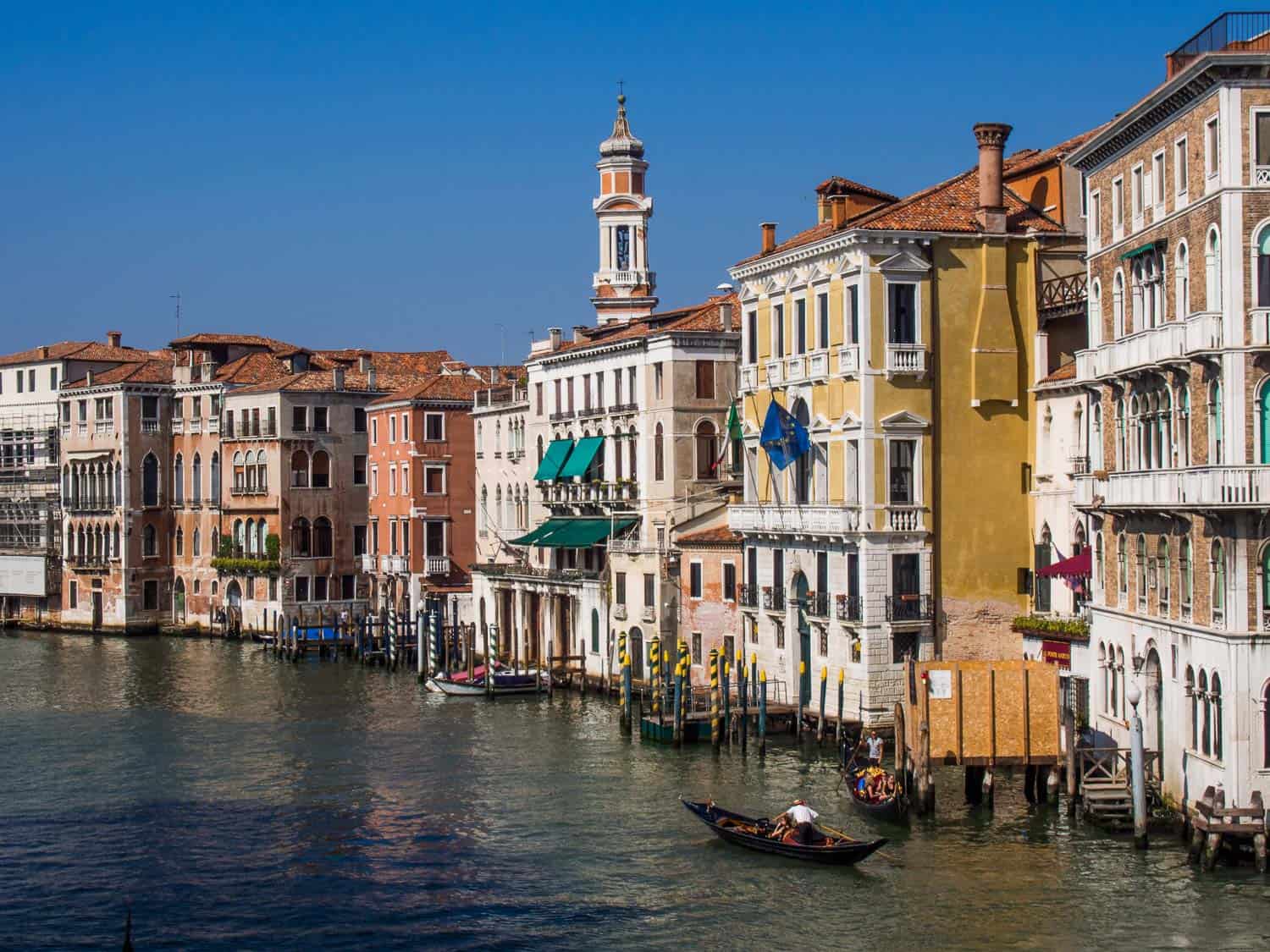 To travel from London to Venice by train you'll have to first take the Eurostar to Paris.
You then take the TGV from Paris to Turin (5.5 hours) and connect to a Trenitalia Frecciarossa train to Venice (3 hours).
You could do this in one day by getting to Turin as described above (leaving at 8am from London) and then connecting to the 6.50pm Frecciarossa train from Turin to Venice, which arrives at 10pm.
See above for details on travelling to Turin and for the sleeper train option to Venice (via Stuttgart as the direct service was discontinued).
When we travelled from London to Venice by train we took a long way round via Slovenia—see below.
London to Venice by Train via Slovenia
We once spent two weeks traveling from London to Venice by train. We travelled with an Interrail pass which allowed us to hop on and off trains all over the continent.
Our long detour took us from London – Paris – Munich, Germany – Ljubljana, Slovenia. Slovenia is a gorgeous country that's well worth the detour and it's easy to get around by train.
To continue to Italy we took the train from magical Lake Bled in Slovenia to Venice.
To do this take the train from Bled Jezero to Nova Gorica (1.5 hours), walk 100 metres over the border to Italy and take a short bus ride to Gorizia Station where you can pick up a train to Venice (2 hours 15 minutes). Reservations aren't needed for this route as it's all on regional trains.
You can check train times for the Slovenia section at slo-zeleznice.si.
From Venice we continued our train trip down to Puglia and on to Sicily.
Perugia, Italy to London by Train: Our Experience
A few years ago we travelled from Perugia, Italy to London, which is a distance of 1750 km and around 14 hours of travel time. We took four days to do the journey and broke it up with stops in Milan and Paris.
To make the long trip more comfortable, we travelled first class (except on the Eurostar), which wasn't much more expensive than standard class.
Here's a detailed breakdown of our experience. Note that train times may have changed since our trip.
Day 1: Perugia to Florence
2 hrs 4 mins (09:53-11:57)
The first train of our trip was a regional train from Perugia to Florence.
It was the most basic train we took but first class was empty and quiet and we had four seats to ourselves. Simon managed to work despite the lack of tables.
Italy was in the midst of a relentless heatwave so we were glad of the cool air conditioning.
The journey took us through the Umbrian and Tuscan countryside past olive groves, vineyards, fields of bright yellow sunflowers, and the terracotta roofs of hill towns.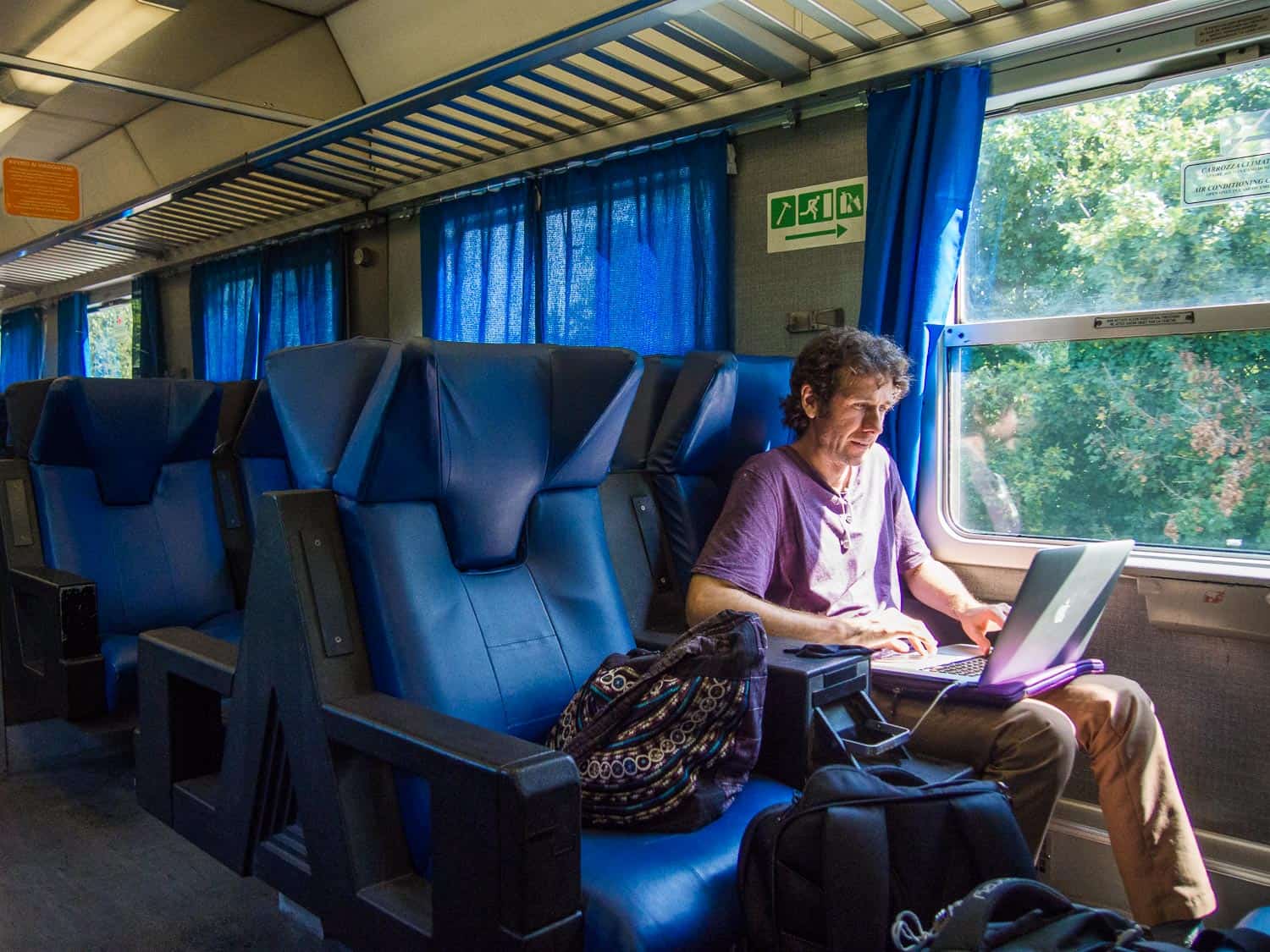 Florence is one of our favourite cities in Italy so it was a shame we only had an hour there.
Despite the heat we walked the ten minutes from the station for a glimpse of the glorious (if incredibly crowded) Duomo and a slice of pizza.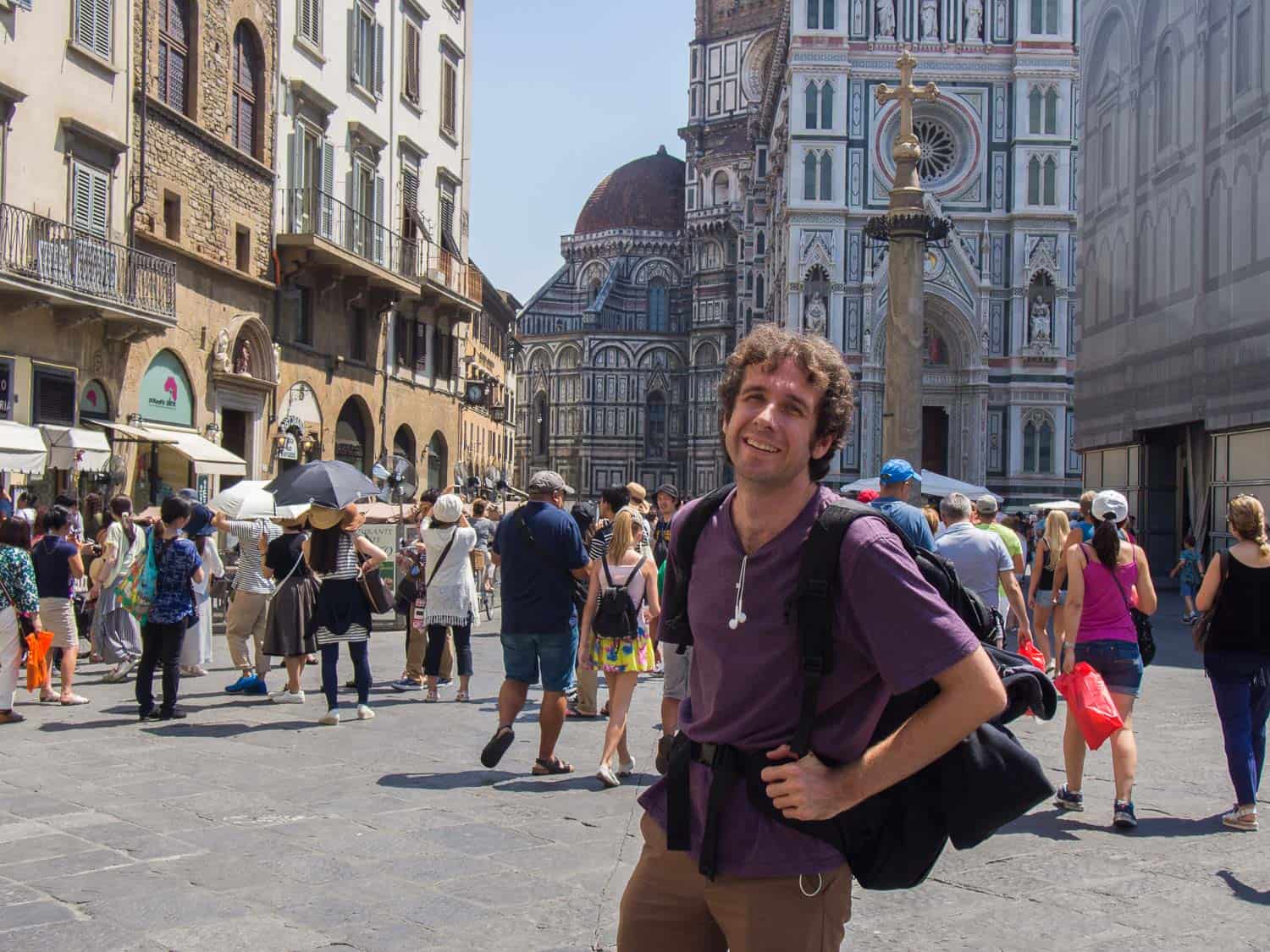 Day 1: Florence to Milan
1 hour 40 mins (13:00-14:40)
The fastest and fanciest trains in Italy are the Freccias and we took the Frecciarossa from Florence to Milan.
Seats in business class were comfortable and wide with tables, power sockets, lots of luggage space overhead, and a free drink and snack.
The scenery wasn't the most exciting of the trip—lots of tunnels until Bologna and then flat countryside. The trip was over in no time, though.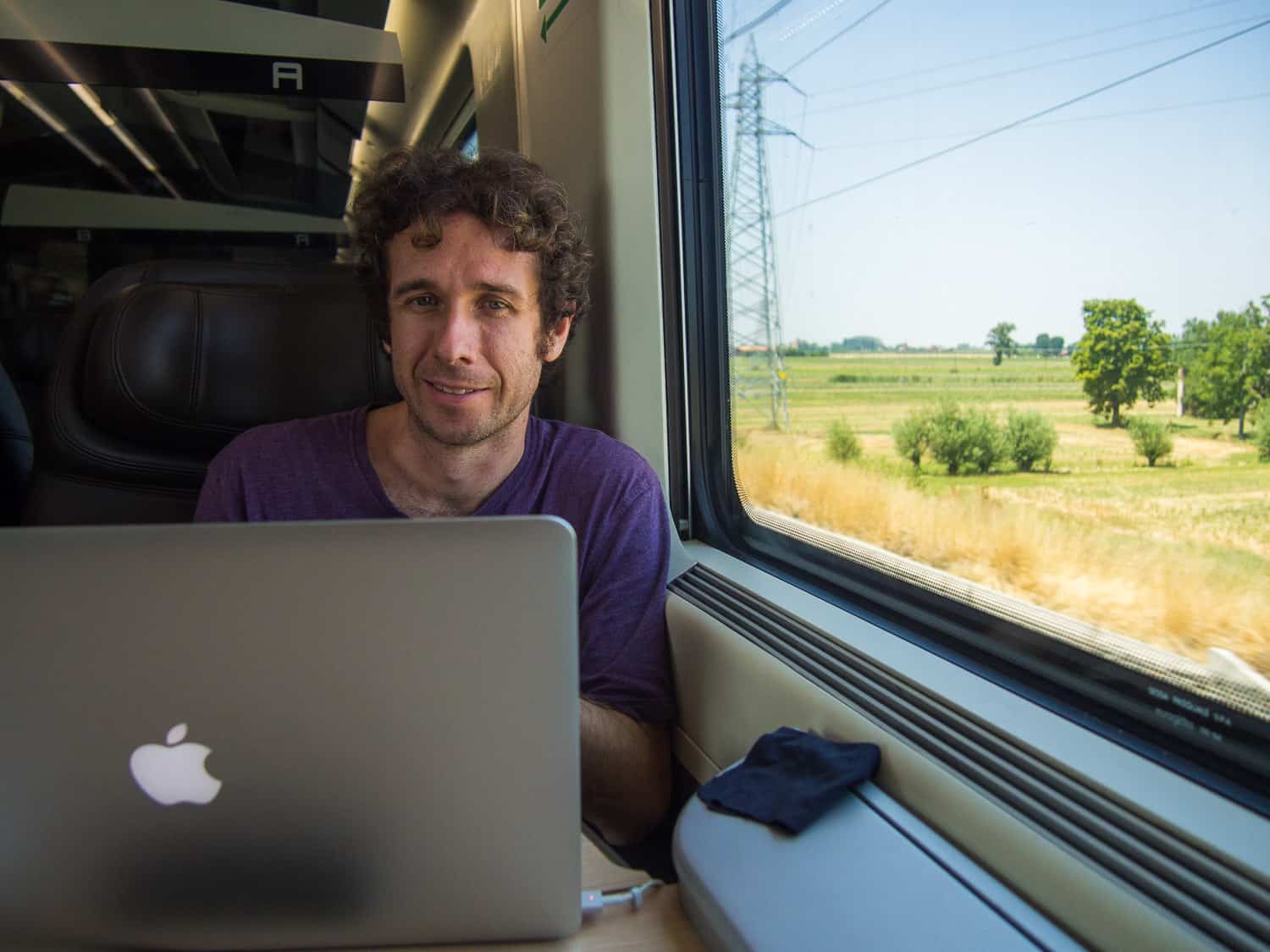 Milan was steaming hot so we were glad our apartment was near the Eataly food emporium—an air-conditioned haven for Italian food lovers where we browsed the supermarket aisles and enjoyed a gelato and coffee.
We were visiting during the Milan Expo so we spent the evening wandering the huge site. Some of the architecture was impressive, especially the beehive themed UK pavilion.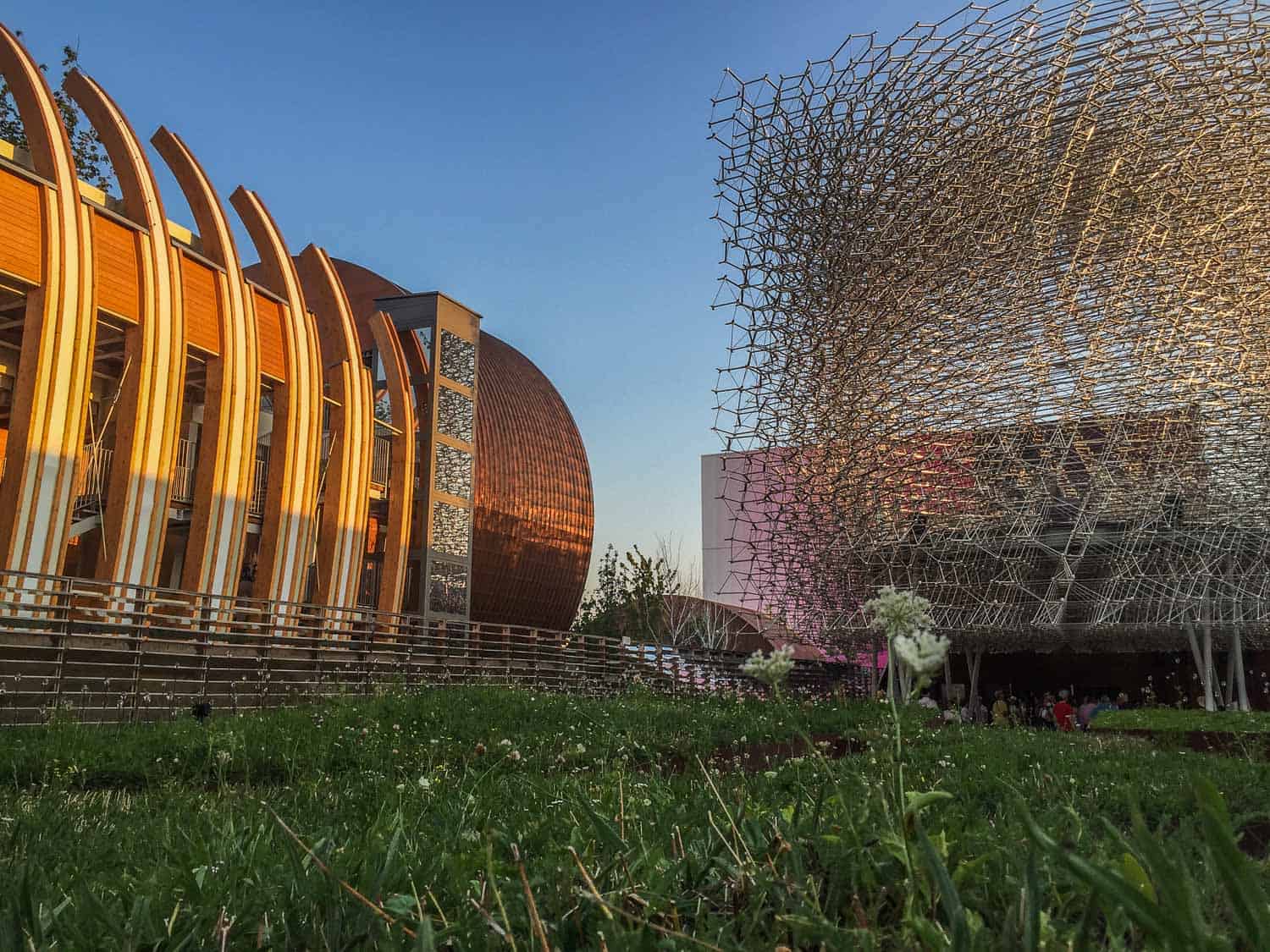 Day 2: Milan to Paris
7 hours 26 mins (8:45-16:11)
The next day, we took the TGV from Milan to Paris.
You can get some great deals on first class on the TGV—it only cost us £4 more than second class.
Our carriage was full and disappointingly we had the seats next to each other going backwards with only a half window view, rather than the duo seats at the window with a table in-between (if you book direct with TGV you can choose your seats).
But the seats were wide and comfortable, with power sockets and large pull-down tables. The seats also recline slightly without affecting the legroom of the person behind you.
There are no free drinks in first class and the shop/cafe is very expensive, so we recommend stocking up with more than you think you'll need before getting on the train.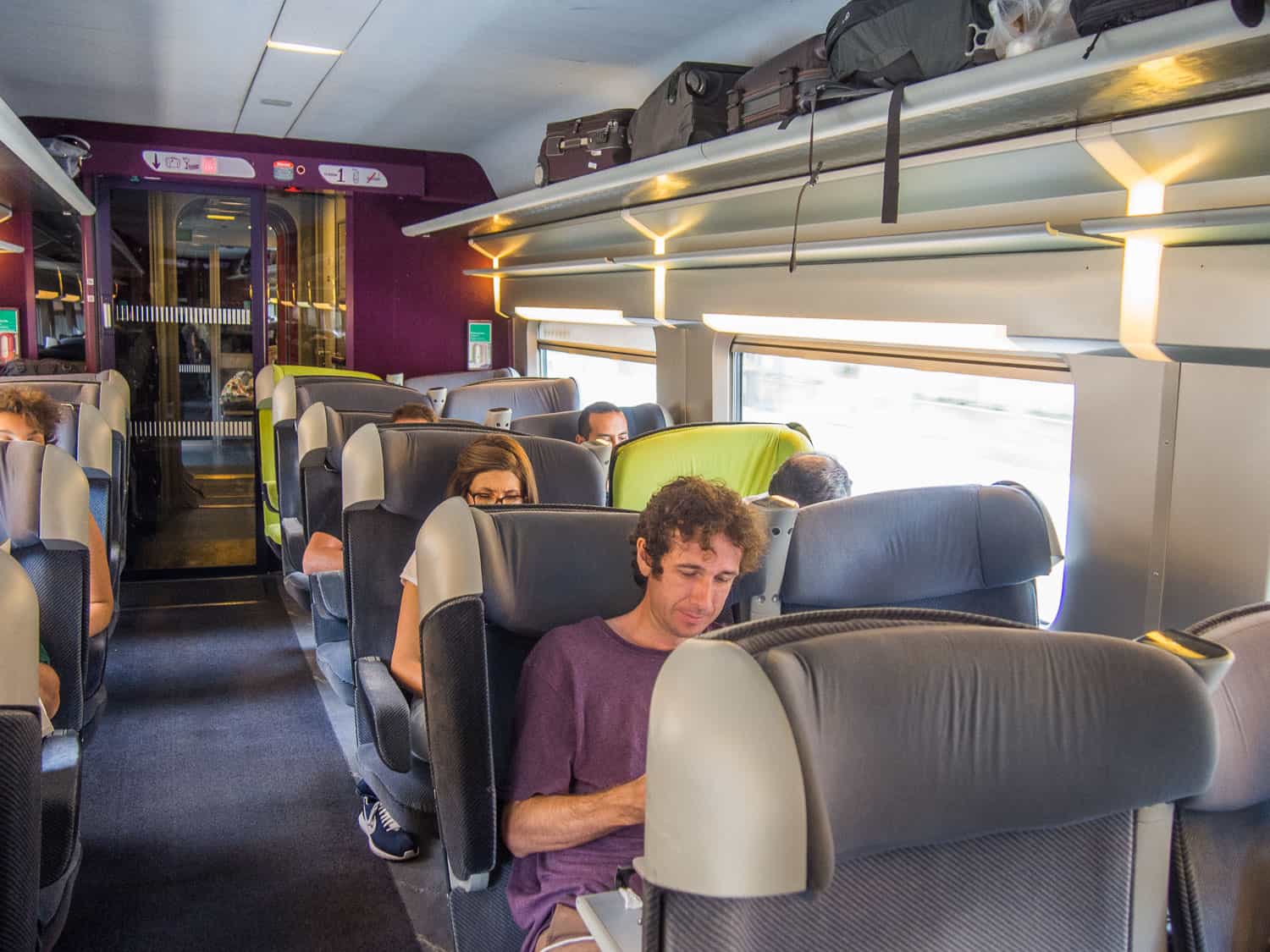 As we stepped onto the train in Milan we left Italy and entered France before we even reached the border—the staff spoke French and the cafe served French classics.
The joy of travelling by train in Europe is the seamless border crossings—the train didn't stop at the border and we never had to show our passports. It was just as easy as travelling within a country.
Over seven hours on a train may seem a lot but the journey passed quickly and comfortably. I read books and watched a film, and Simon was incredibly productive the whole day—he finds it easy to focus on trains and made some major progress on his latest project.
We could get up and walk around when we wanted, and we enjoyed the views along the way—the lush rice fields of northern Italy and the mountains of the French Alps.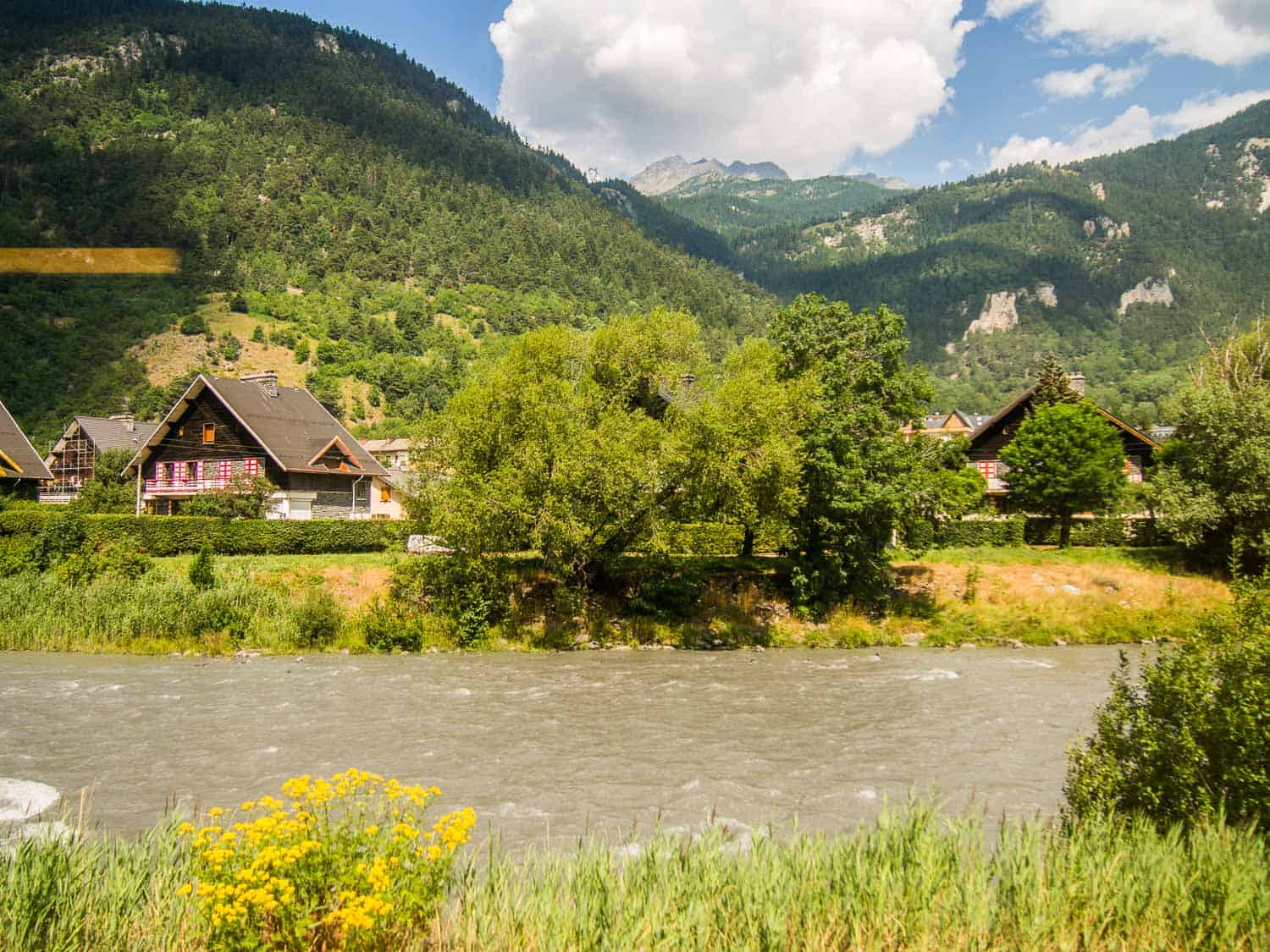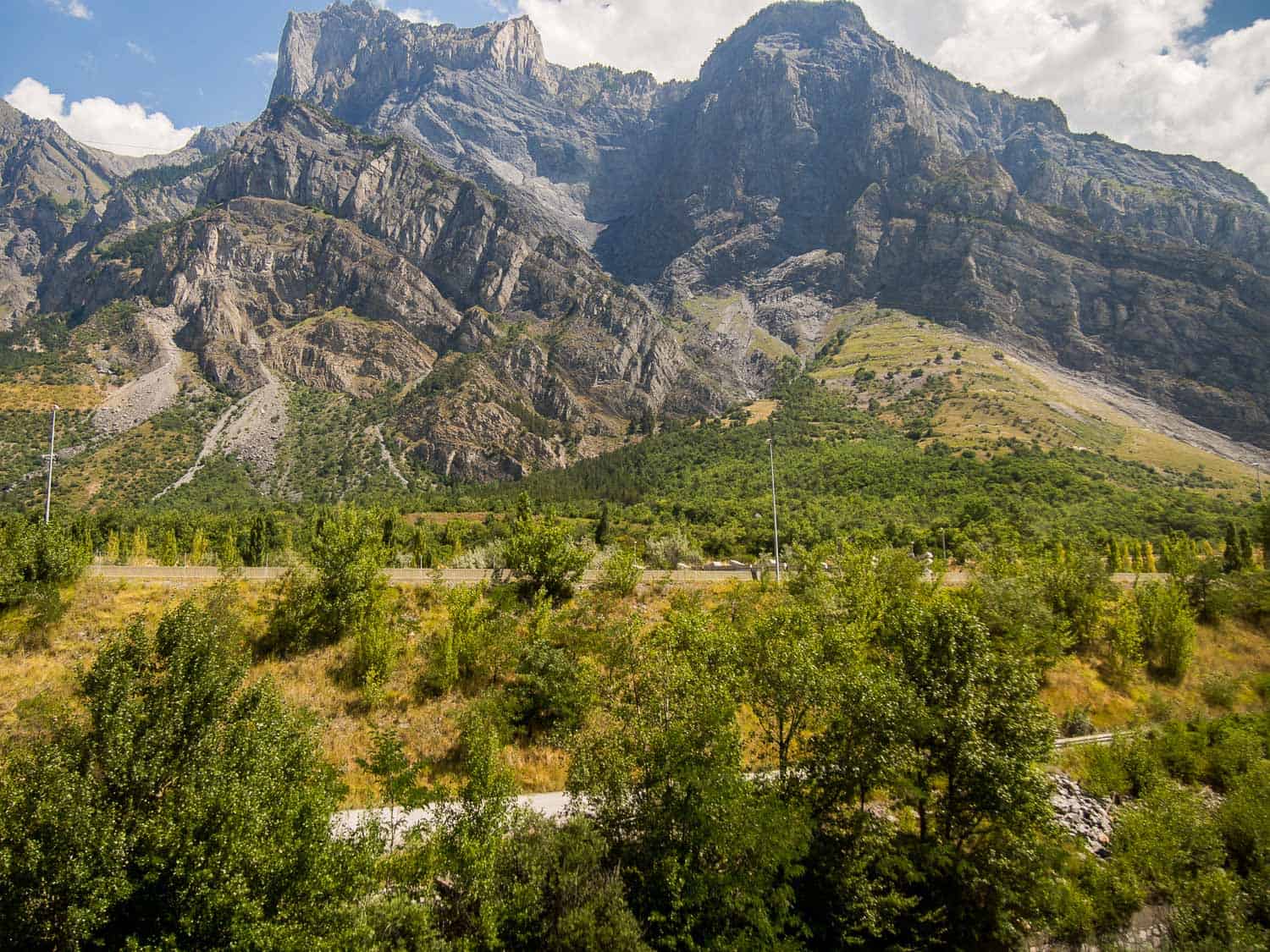 We could have continued on the same day to London but we decided to spend two nights in Paris staying with our friends.
Day 3: A Day in Paris
Two nights in Paris wasn't enough but we did our best to enjoy it.
I did a long run to the Louvre, we drank wine and ate cheese in the park, enjoyed croissants and thick hot chocolate at the fancy Angelina tea room, and walked endlessly through the beautiful streets.
Read our recommended itinerary for one day in Paris.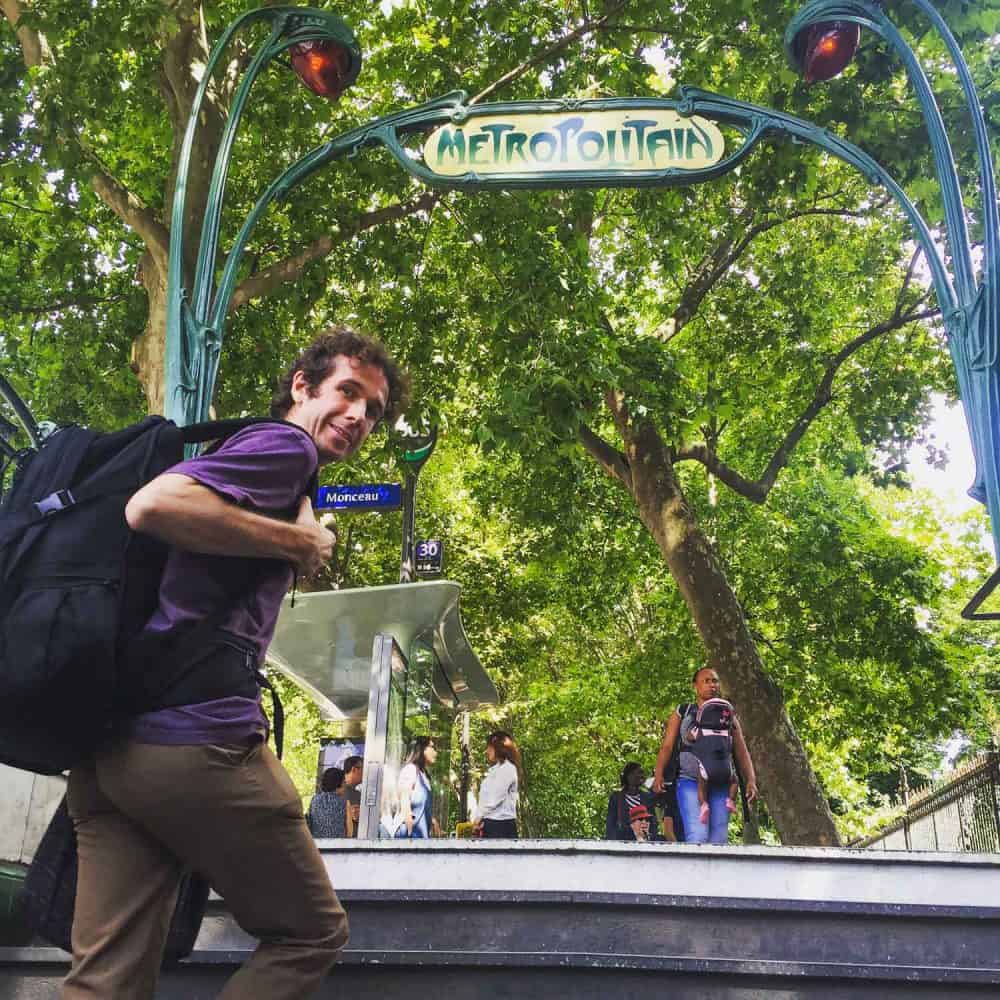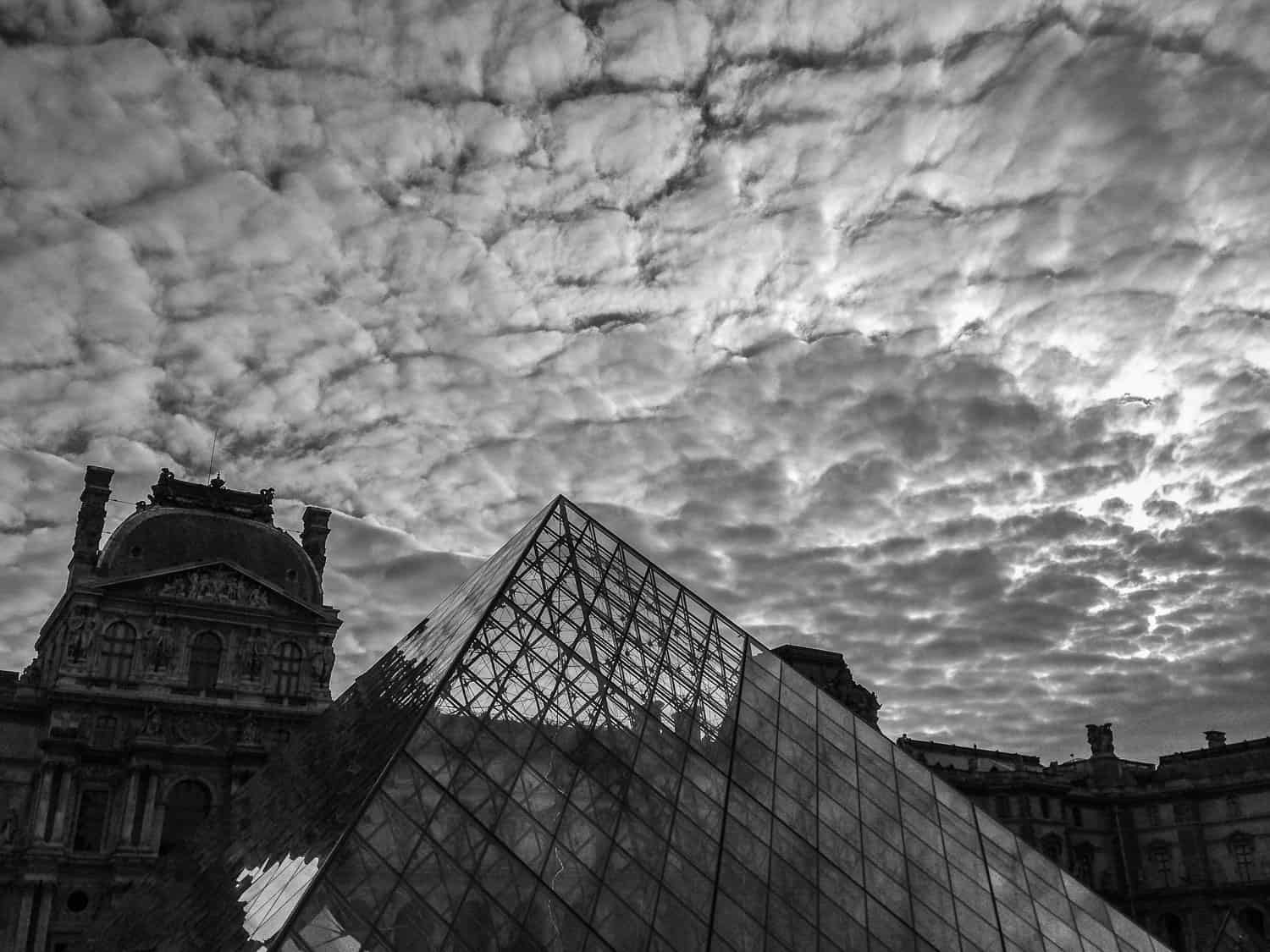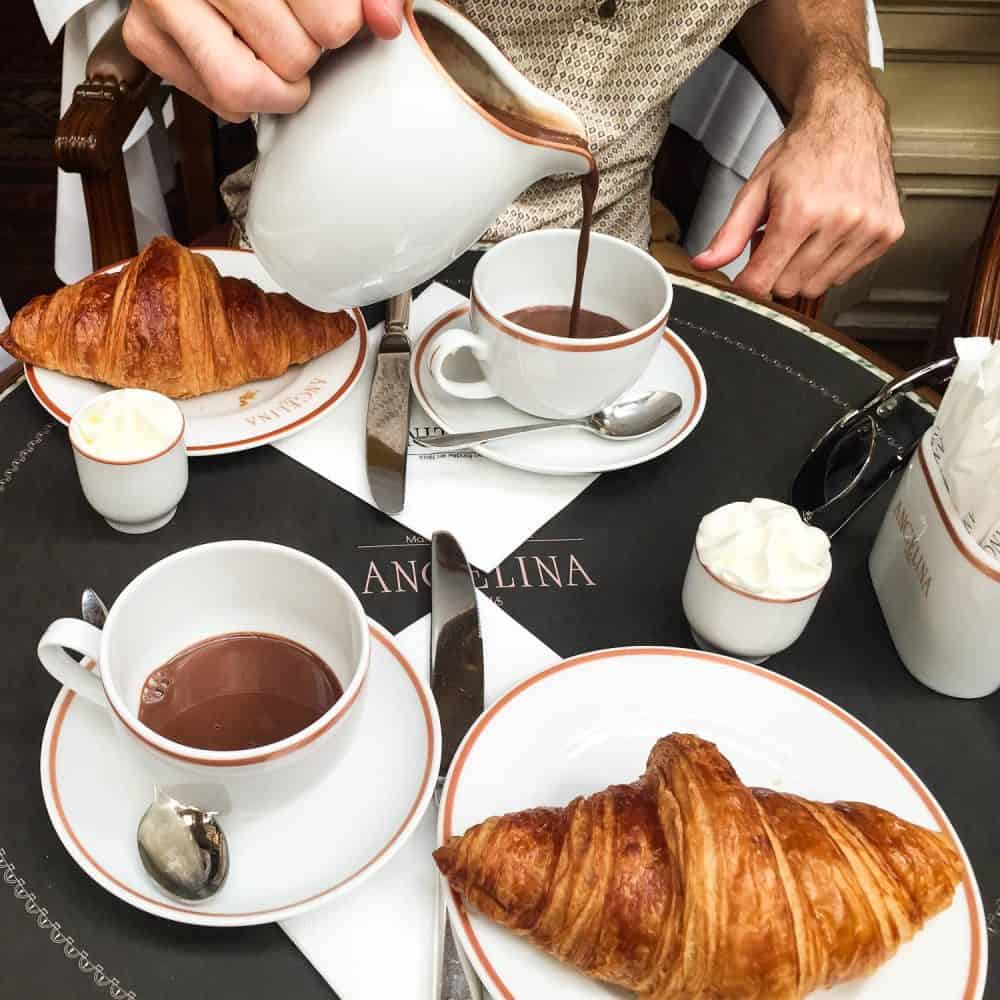 Day 4: Paris to London
2 hours 17 mins (12:43-14:00)
We love the Eurostar! It's amazing that in just over two hours you can get from Paris to London. There's no reason ever to fly this route: the train is quicker, more comfortable, and takes you direct from city centre to city centre.
Travelling from France to the UK isn't quite as seamless as from Italy to France.
You have to check-in for the Eurostar at least 30 minutes before departure and you need to pass through a passport check and luggage security scanners.
It was quicker and easier than airport security, though, and you don't have to worry about the size of your liquids.
When we arrived an hour in advance, the Eurostar waiting area at Gare du Nord was very crowded as trains leave every 30 minutes in the busy summer holidays, so there were two trains worth of people waiting to board. Once the first train left we were able to get a seat.
Although we didn't travel first class on the Eurostar it was a comfortable journey with lots of luggage storage above seats and large pull-down tables.
There are UK and European power points at every seat on the Eurostar and USB sockets in Standard Premier and Business Premier.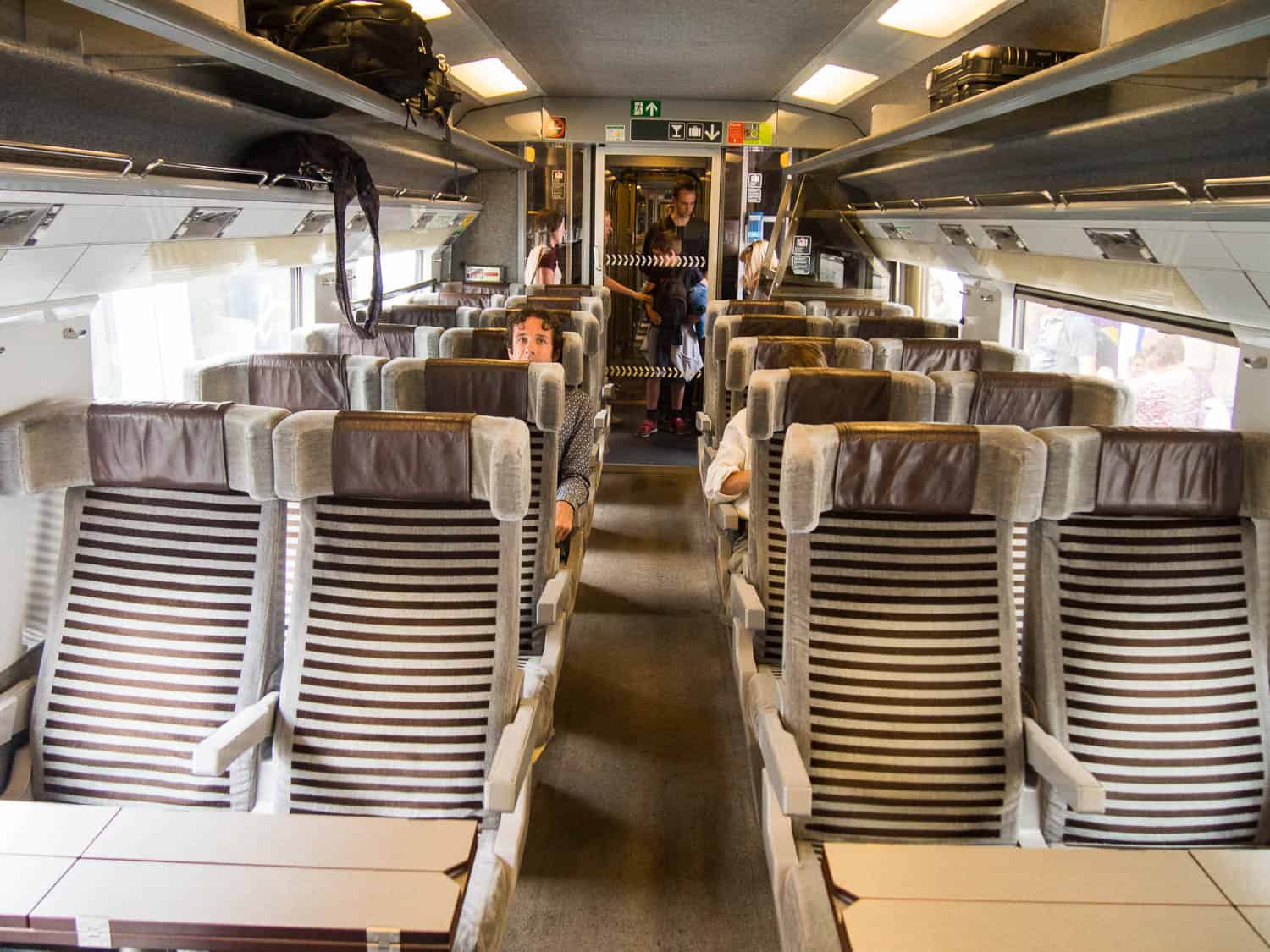 We arrived in London to torrential rain and were tempted to get straight back on the Eurostar to Paris!
How to Book a London to Italy Train Trip
Booking Individual Tickets
To get the best rates on the train trip from London to Italy you need to book at least 2-3 months in advance and travel at off-peak times.
Eurostar tickets from London to Paris cost from £41 one way and can be booked up to 330 days in advance. You can book on the Eurostar website.
TGV tickets from Paris to Turin or Milan cost from €29 in second class or €39 in first class and can be booked six months in advance. You can book on the SNCF website.
For onward tickets in Italy use Trenitalia. Again if you book in advance you'll get the best deals. For example Turin to Rome on the Frecciarossa train costs from €45.
You can usually book up to four months in advance on the Trenitalia website. Make sure to use Italian place names (i.e Torino not Turin).
Booking the Entire Journey with Rail Europe
If you don't want to book each ticket individually you can use Rail Europe (previously called Loco2).
Rail Europe makes booking trains across Europe easy as you can buy tickets on the French, Italian, and British railways all in one place. It costs the same as booking direct plus a small transaction fee.
We booked with Rail Europe for our Umbria to London train trip and it was simple. You enter where you are travelling from and to and your dates and the site will suggest the best route.
You can also customise the search by adding a "via station" and stopover duration—very useful if you'd like to spend a night or two somewhere or have time for lunch along the way.
You can choose your seating preferences, but they aren't guaranteed and we found we didn't get the seats we wanted (the couple seats on the Freccia or TGV). If you want to select your exact seats, you'll need to book direct with each train network.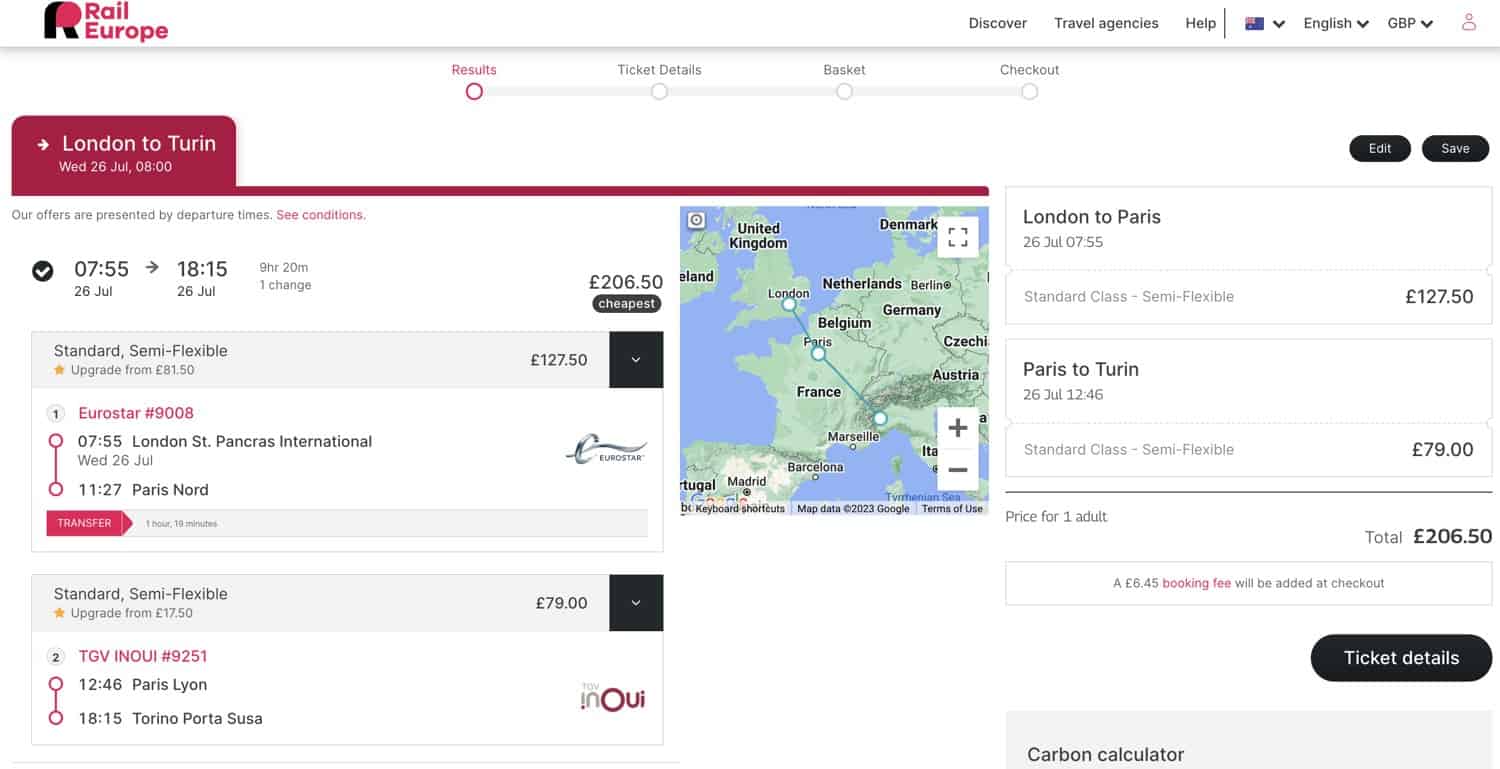 On Rail Europe you pay for your tickets in British pounds, Euros, USD, AUD or CAD. They accept international credit cards so anyone can use the site.
They charge a transaction fee of £6.45 (€7.45, $8.45) on non-UK train journeys over the value of £15, $15 or €15.
Each network has different ticket collection methods so read the instructions Rail Europe gives you.
For Perugia to Florence we had to collect our tickets in the station using a reference number, Florence to Milan was ticketless (as are all the Freccia trains in Italy) and we just showed the reference on our phone, and for the TGV we had to print the eticket (mobile tickets are now available).
We were impressed by the service and think Rail Europe is the easiest way to book your train tickets between Italy and the UK.
Booking each leg of the trip directly is more work, but the main advantage is being able to choose your seats.
Travelling with an Interrail or Eurail Pass
If you want to travel between the UK and Italy as part of a longer train journey across Europe, then consider purchasing an Interrail (for UK/EU citizens) or Eurail (for everyone else) rail pass.
We've travelled with a one month Global pass three times now and love the freedom it gives us to hop on and off trains all over the continent.
Some trains (including the Eurostar and fast trains in Italy) do require seat reservations for a small fee. See my Interrail planning guide for everything you need to know.
Eurostar Details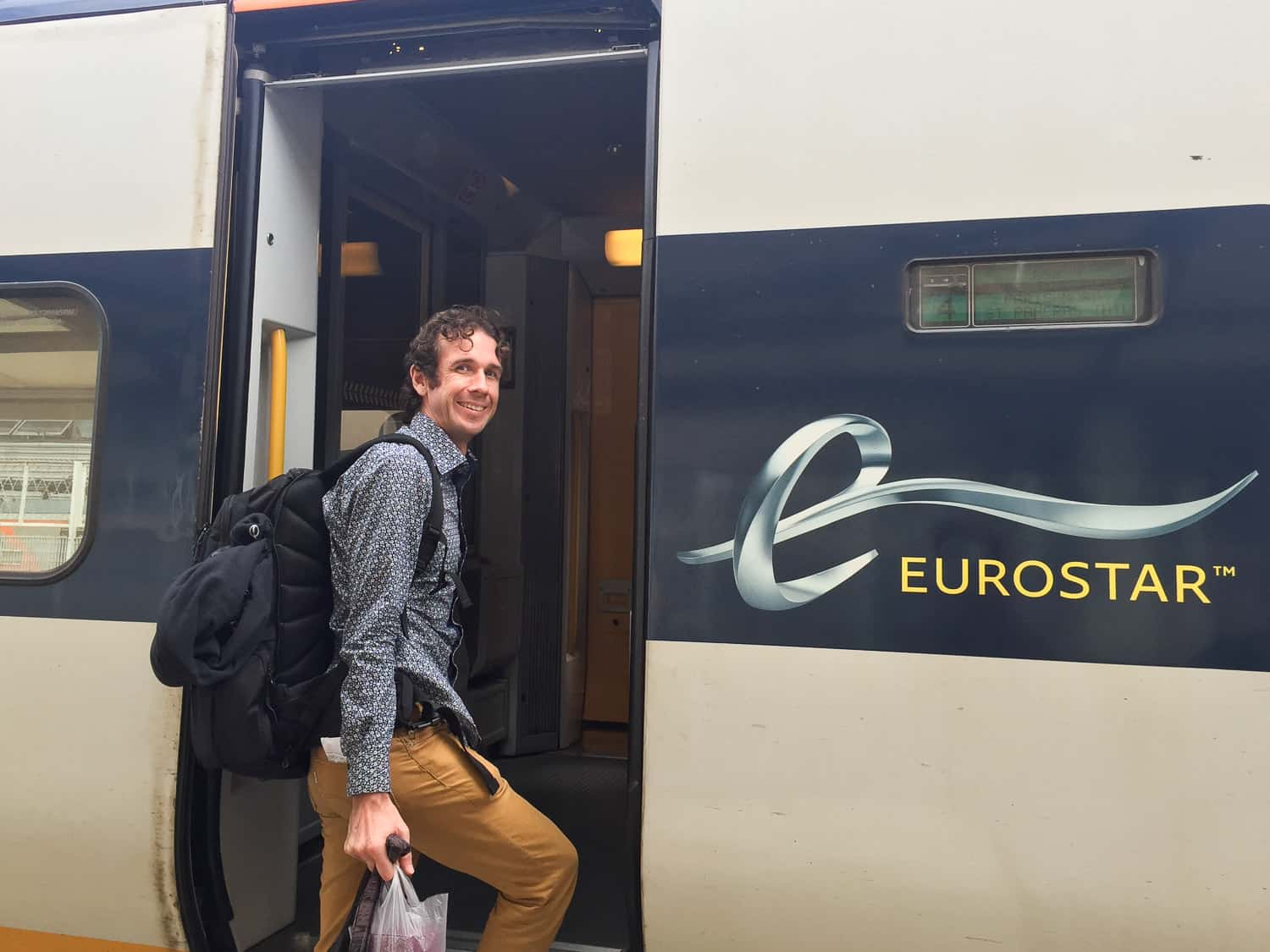 The Eurostar is definitely the best way to travel between London and Paris. There are 16 daily trains to choose from, the fastest journey time is just 2 hours 20 minutes, and fares start from £44 each way.
For more comfort, space, and included meals you can pay extra to travel Standard Premier or Business Premier, but we've always found Standard class comfortable enough.
When travelling on the Eurostar you can sometimes take advantage of their Eurostar 2 for 1 deal which gives you 2 for 1 entry to popular Paris museums such as the Musée d'Orsay and Les Galeries Nationales du Grand Palais. All you have to do is show your Eurostar ticket. Check on the website to see if the offer is currently available.
You can buy tickets from Eurostar.com or as part of a longer journey on Rail Europe.
How Much Does the Train from London to Italy Cost?
The further in advance you book, and the more flexible you are with the day and time you travel, the lower the train fare will be.
Here is what we paid per person for a one way journey on our previous trips:
London – Paris – Turin – Bologna
We travelled during the week in April and booked three months in advance:
Eurostar London to Paris £44
TGV Paris to Turin £34.50 (First class)
Frecciarossa Turin to Bologna £22
Total cost: £100.50
Perugia – Milan – Paris – London
This Italy to London train journey was in July and we booked six weeks in advance on Loco2 (now Rail Europe):
Perugia to Paris via Florence and Milan £92 (First class)
Eurostar Paris to London £41
Total cost: £133
The train may seem more expensive than a flight on a budget airline, but once you include transport to and from airports, booking admin fees, and baggage charges if you don't travel hand luggage only, the difference isn't so great.
We think the higher cost is worth it for a more enjoyable and civilised journey.
Would We Travel by Train from Italy to London Again?
Absolutely!
We always find the train journey much more pleasant and less tiring than being treated like cattle on a cramped low-cost airline.
On the train we have space to move around, comfortable seats with plenty of legroom, and we can enjoy the scenery or work along the way.
We don't have to worry about baggage allowances, the size of our liquids, or two hour check-in times.
We get to add in some bonus cities along the way and the journey is much more environmentally friendly.
If we have a few extra days to spare we'll definitely travel by train again.
If you enjoyed this post, pin it for later!