This page contains affiliate links. Please read our disclosure for more info.
Six weeks ago we set off from London armed with an Interrail pass that allowed us to hop on trains all over the continent. Trains are our favourite way to travel in Europe. They are so much more relaxing and comfortable than flying, and we can enjoy the scenery and work along the way.
I put together an itinerary that would take us to Andalucia in Spain (where we're now housesitting for friends) with detours through places that have been on my wish list for a while.
We travelled at a much faster pace than we usually do (we definitely appreciated the one week stays in the middle of the trip) and it was exhausting at times, but we visited some gorgeous places and it's given us some ideas on where we'd like to go back for longer (Rapallo! Turin!).
See our guide to planning an Interrail or Eurail trip for more info on the logistics.
Our Interrail Trip Route
Disneyland Paris: 2 nights
Paris: 7 nights
Interrail Pass starts
Colmar, France: 2 nights
Lucerne, Switzerland: 1 night
Varenna, Italy: 3 nights
Turin: 2 nights
Castiglione Falletto: 7 nights
Rapallo: 7 nights
Finale Ligure: 2 nights
Marseille, France: 2 nights
Madrid, Spain: 3 nights
Lubrin in Almeria, Spain: current location
Our Interrail Trip in Numbers
Days on trip: 39 (9 before Interrail pass started, 30 afterwards)
Countries visited: 4
Beds slept in: 11
Airbnbs rented: 6
Trains taken: 29 (4 before Interrail pass, 25 with pass)
Trains missed: 0 (although we had a few hairy moments running to catch connecting trains!)
Average daily expenses: £113
Our Interrail Trip in Photos
Our trip began with the Eurostar train from London to Paris, which is the best way to travel to the continent—it's easy, comfortable, and only takes a couple of hours. The Eurostar isn't included in the Interrail pass, so we had an extended stay in Paris and started our passes when we left. We actually took the Eurostar to Disneyland Paris where the train station is just a few minutes walk from the parks.
We spent two nights at the Magic Circus Hotel near Disneyland and had a 14-hour day of fun in both Disneyland parks—here's our Disneyland Paris itinerary for adults. We didn't think Paris would live up to the US parks, but we were pleasantly surprised and had a wonderful day. As usual, Simon didn't want to leave his happy place.
We took the train to Paris and rented a lovely Airbnb apartment for a week in the untouristy 11th arrondissement. Despite the 37ºC heatwave we managed to walk almost everywhere in this gorgeous city. Highlights include impressionist art at the Orsay Museum (2 for 1 entry with Eurostar tickets!), croissants at Le Blé Sucre, and a long Sunday walk along the Seine.
The first trip we took with our Interrail passes was across the country to Colmar near the German border. Oh my, what a cute town! With its colourful half-timbered houses, cobbled streets, and picturesque canals we felt like we'd walked into a fairytale.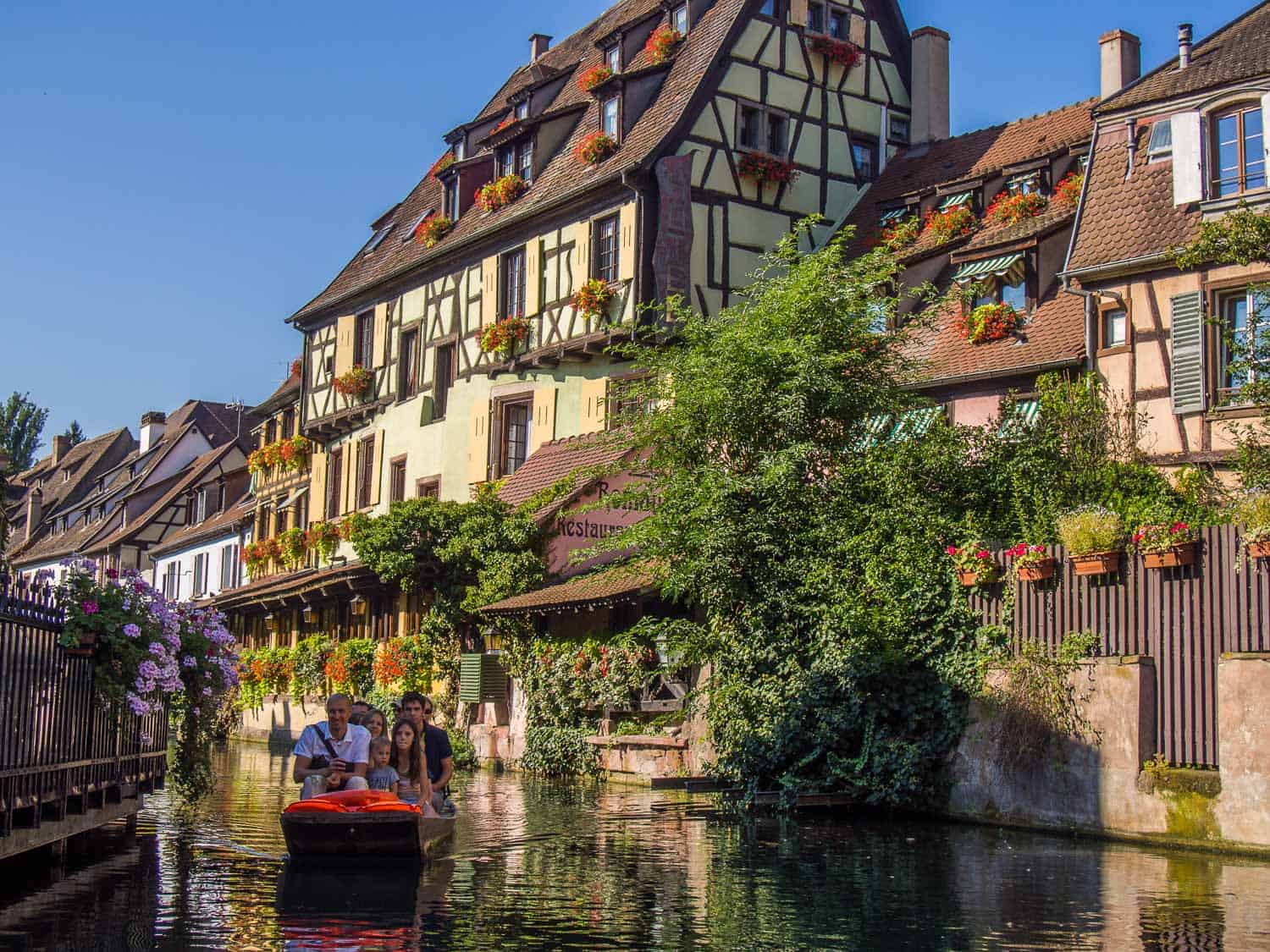 We only had one night in Switzerland (it's pricey!), but Lucerne was a lovely place to break up our journey with its pretty lake and historic centre.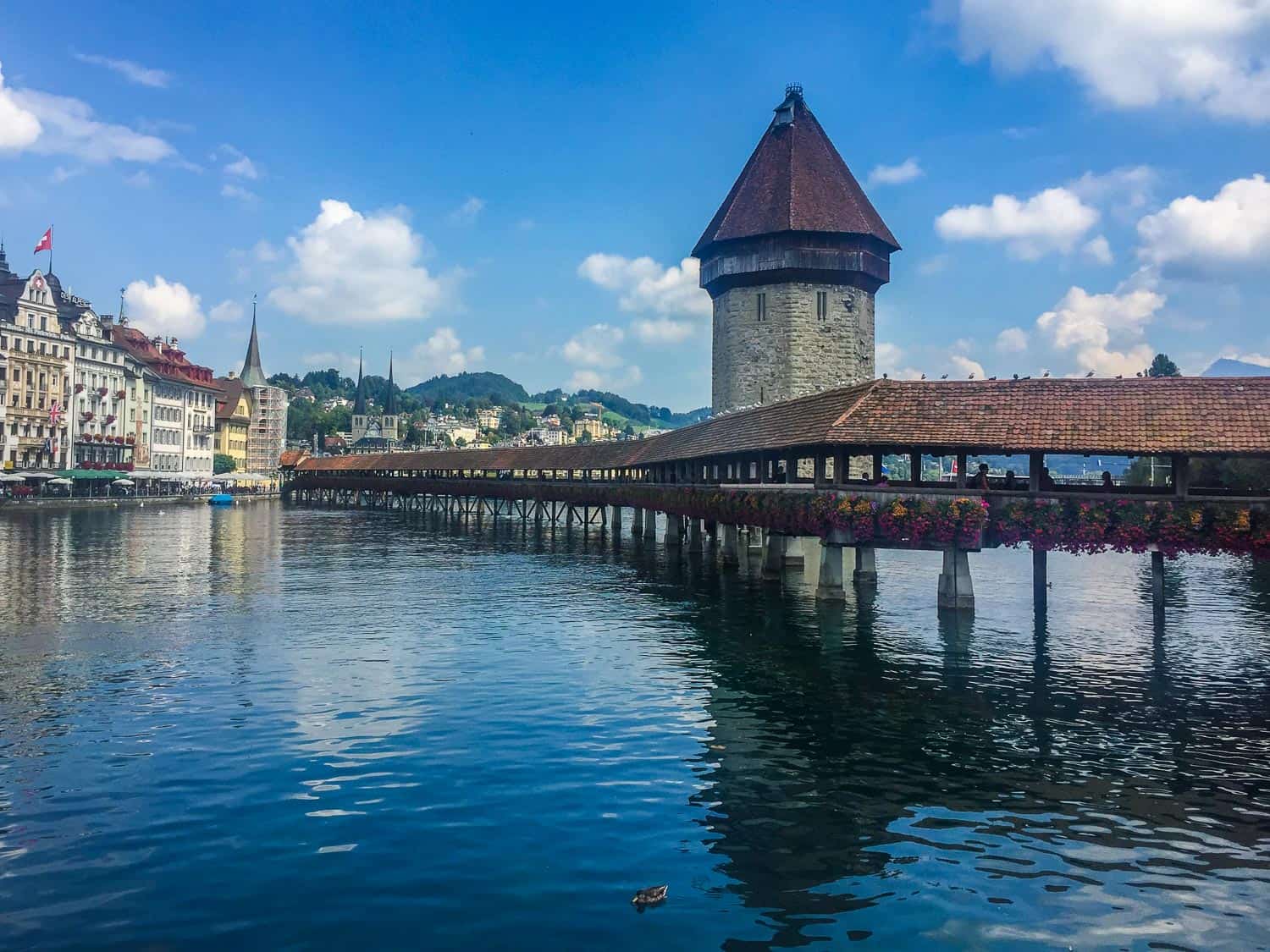 The train from Lucerne to the Italian border was the most scenic of the trip. I've never seen fields so green, and with the jagged high peaks, turquoise lakes, and steepled churches, it looked oh so Swiss.
Our third country in three days was Italy! We celebrated our 12th trip to the country with an Aperol Spritz and aperitivo snacks overlooking Lake Como. It was good to be back!
Varenna was our base in Lake Como. It's a cute town of narrow staircases that lead from the main piazza down to the lake. Highlights were the many delicious meals we ate and hiking up to Castello Vezio and on to Bellano.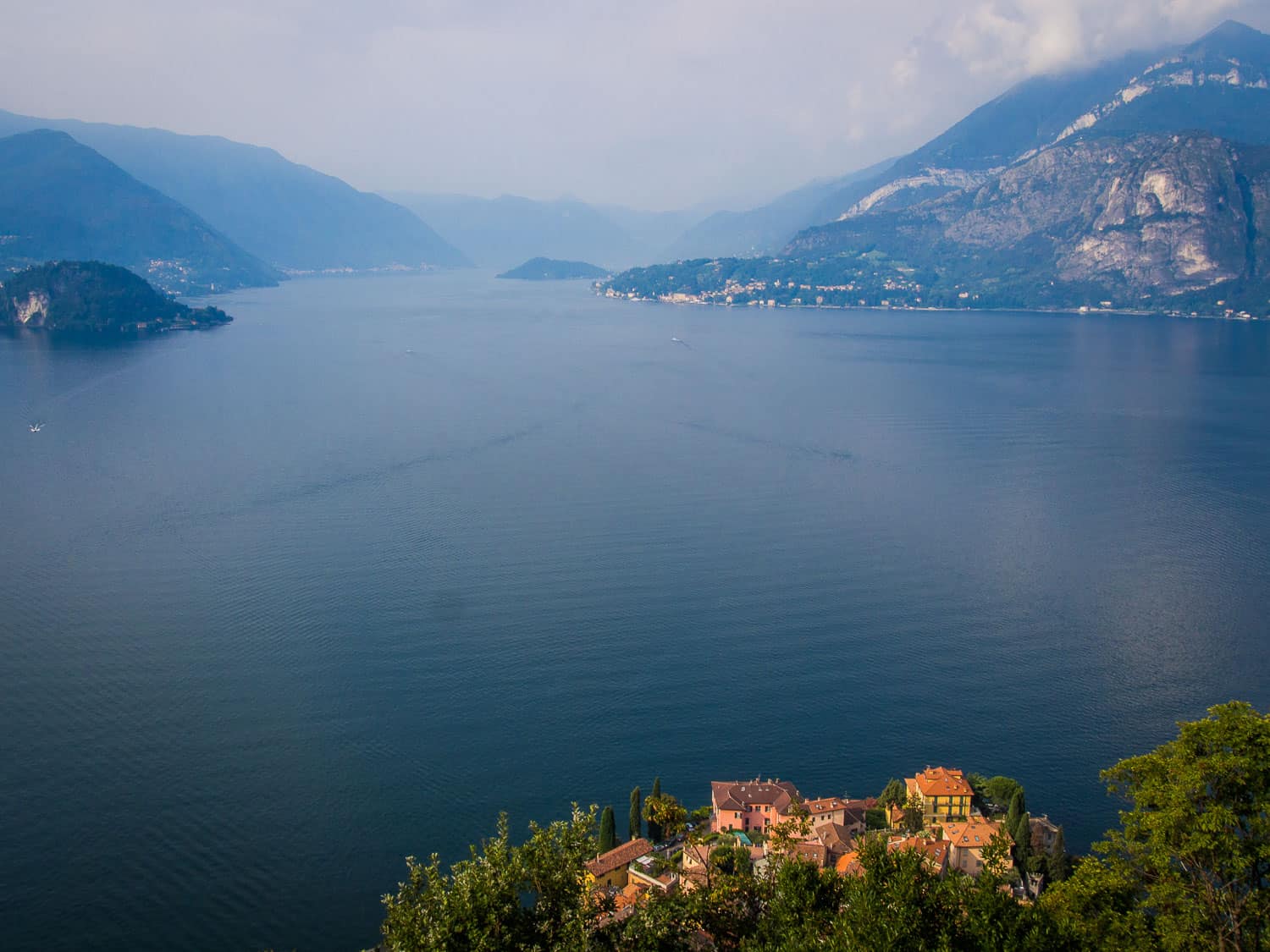 Next up was Turin, which was surprisingly wonderful. There's a beautiful pedestrianised historic centre, few tourists, amazing chocolate, and possibly the best aperitivo in Italy (and we're connoisseurs of these pre-dinner snacks). We didn't bother with dinner as you get so much tasty food free with your drink (many bars have buffets). The best was this vegan spread with creative cocktails at Smile Tree on a gorgeous piazza.
We rented a car for a week to head to the Langhe wine region in Piemonte. Our stunning Airbnb apartment was on a vineyard in the tiny village of Castiglione Falletto.
We spent the week indulging in decadent three-hour meals and working it off with hikes through the vineyards—the trail to Barolo village started across from our apartment. It was great being able to sample the famous local wine without having to drive home.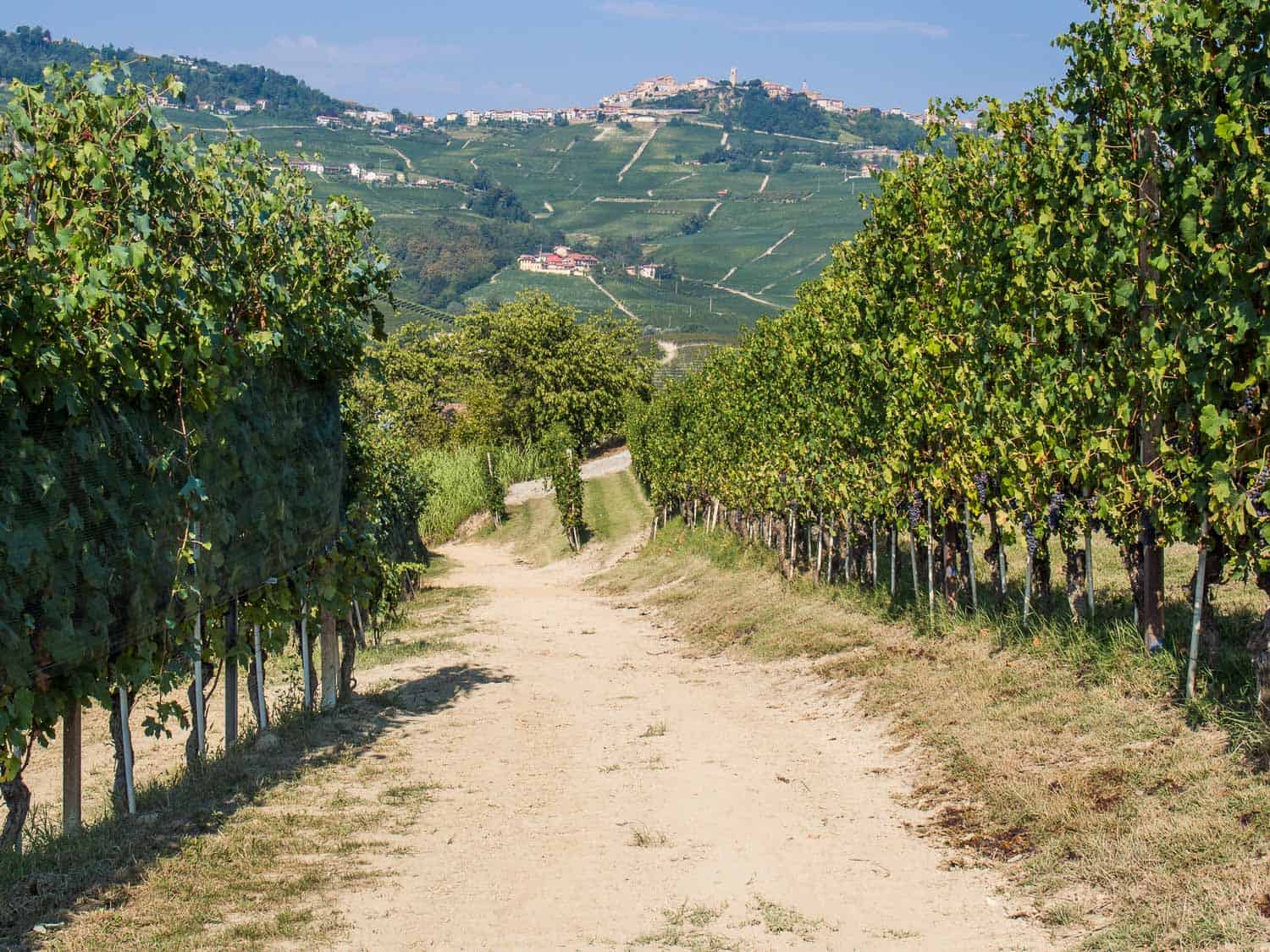 We returned to the trains and headed to the Ligurian coast where Rapallo was the perfect base for a week exploring the Italian Riviera. Again our time was spent eating (oh the pesto and focaccia here!) and hiking.
We walked to beautiful ritzy Portofino, took the train down the coast to walk the Cinque Terre for the third time, and, best of all, hiked from Camogli to San Fruttuoso, an abbey and beach that can't be reached by road. Just stunning!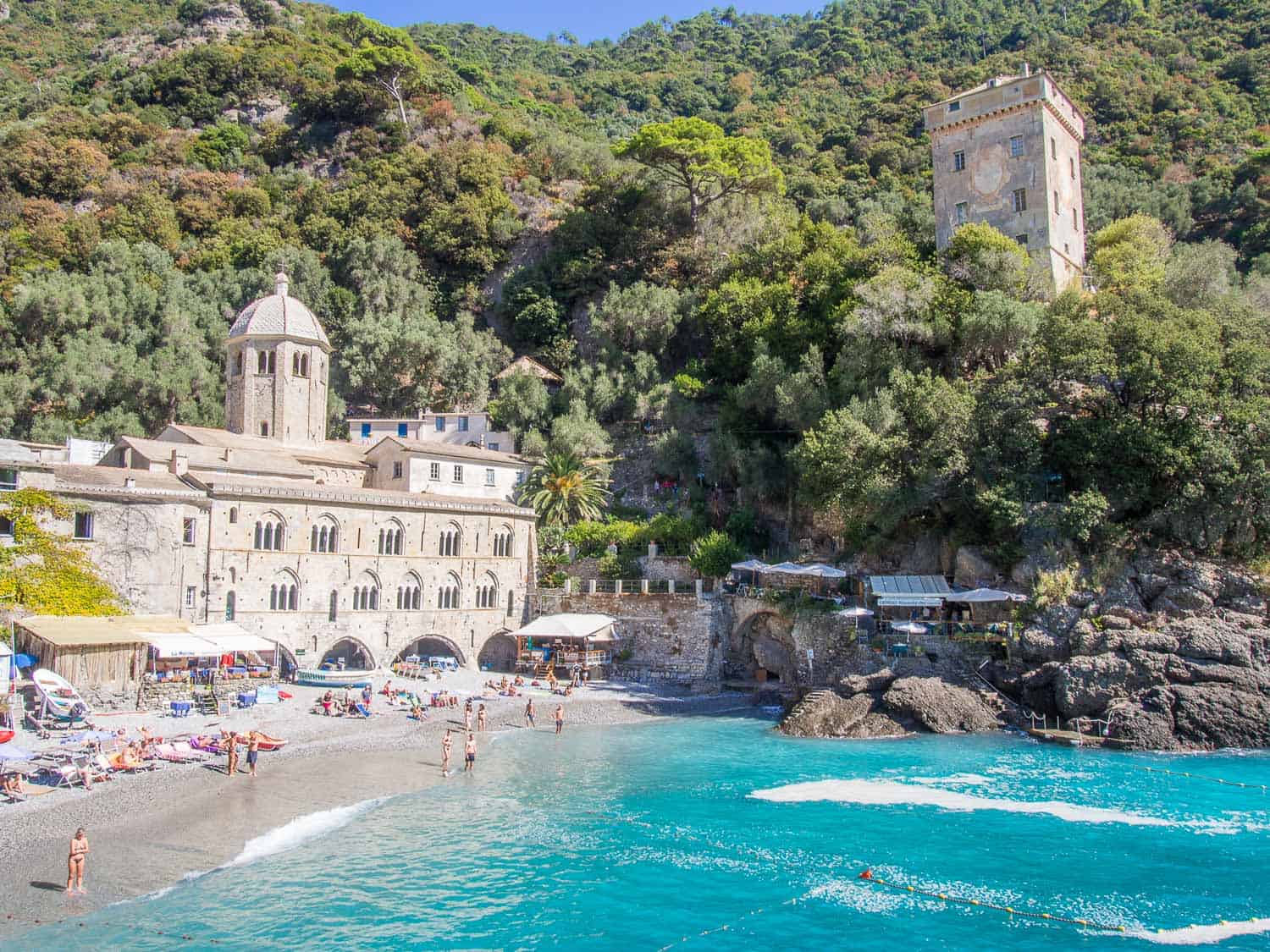 Most foreign visitors don't make it north of Genoa, but Italians know that this section of the Riviera is just as lovely. We stayed in Finale Ligure which is in two parts—the long sandy beach and the gorgeous medieval village Finalborgo a few km inland.
Hotel Punta Est was the perfect place to spend our final few nights in Italy. We enjoyed breakfast with a view and relaxed in the grotto hot tub.
It was a long travel day from Finale Ligure to Marseille, France (via Ventimiglia and Nice), but the coastline views and comfortable trains made it easy.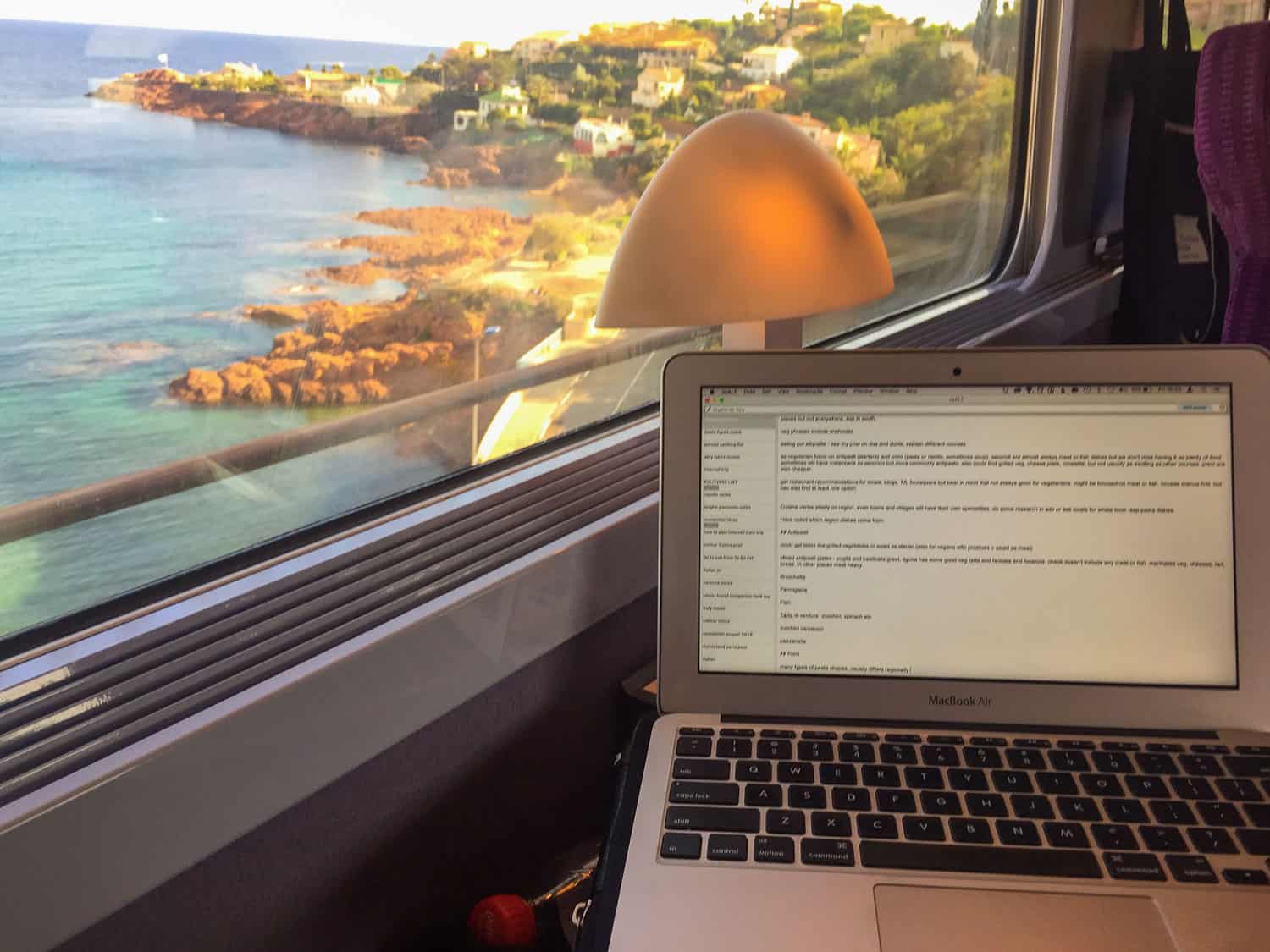 We hadn't heard good things about Marseille, but we found our brief time at the Old Port quite pleasant. We also took a day trip to Aix en Provence where we stocked up on baguettes, goats cheese, and tapenade from the wonderful market and picnicked in an elegant square.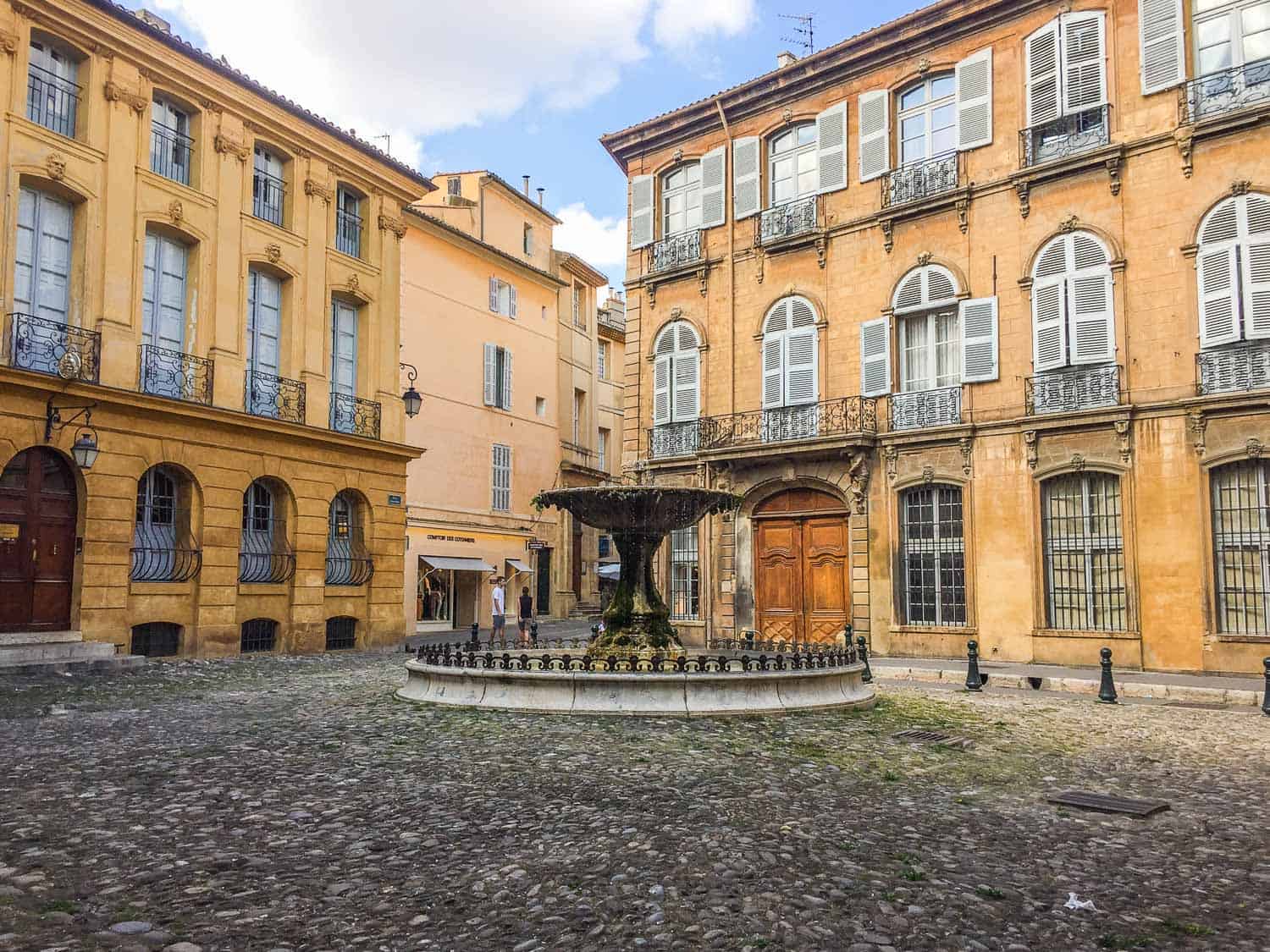 The eight-hour journey direct to Madrid was surprisingly easy—and I would never say that about a bus or plane trip.
We didn't have long to explore the city, but we did enjoy our first vermut de grifo (vermouth on tap) at the historic Bodega de la Ardosa, saw Picasso's Guernica at the Centro de Arte Reina Sofia, and enjoyed city views from the food court on the 9th floor of El Corte Inglés department store.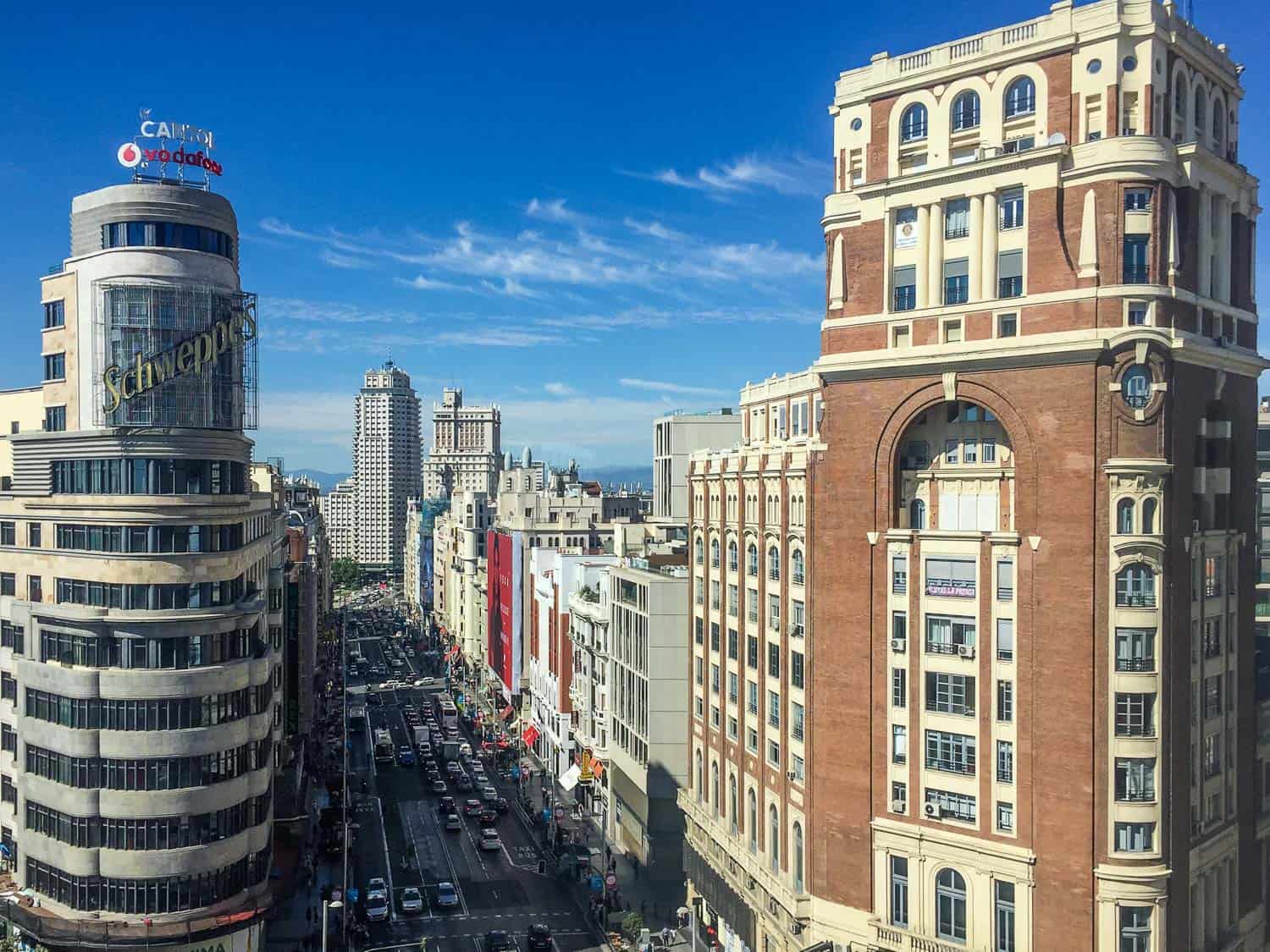 Our final stop was Almeria in Andalucia in the far south of Spain. We're back in the little village of Lubrin where we are housesitting for two months.
It was an amazing trip, but we're not used to fast-paced travel these days and are ready to settle down, get some work done, and focus on our health (we're doing a 30-day detox without sugar or processed foods!) after a decadent month.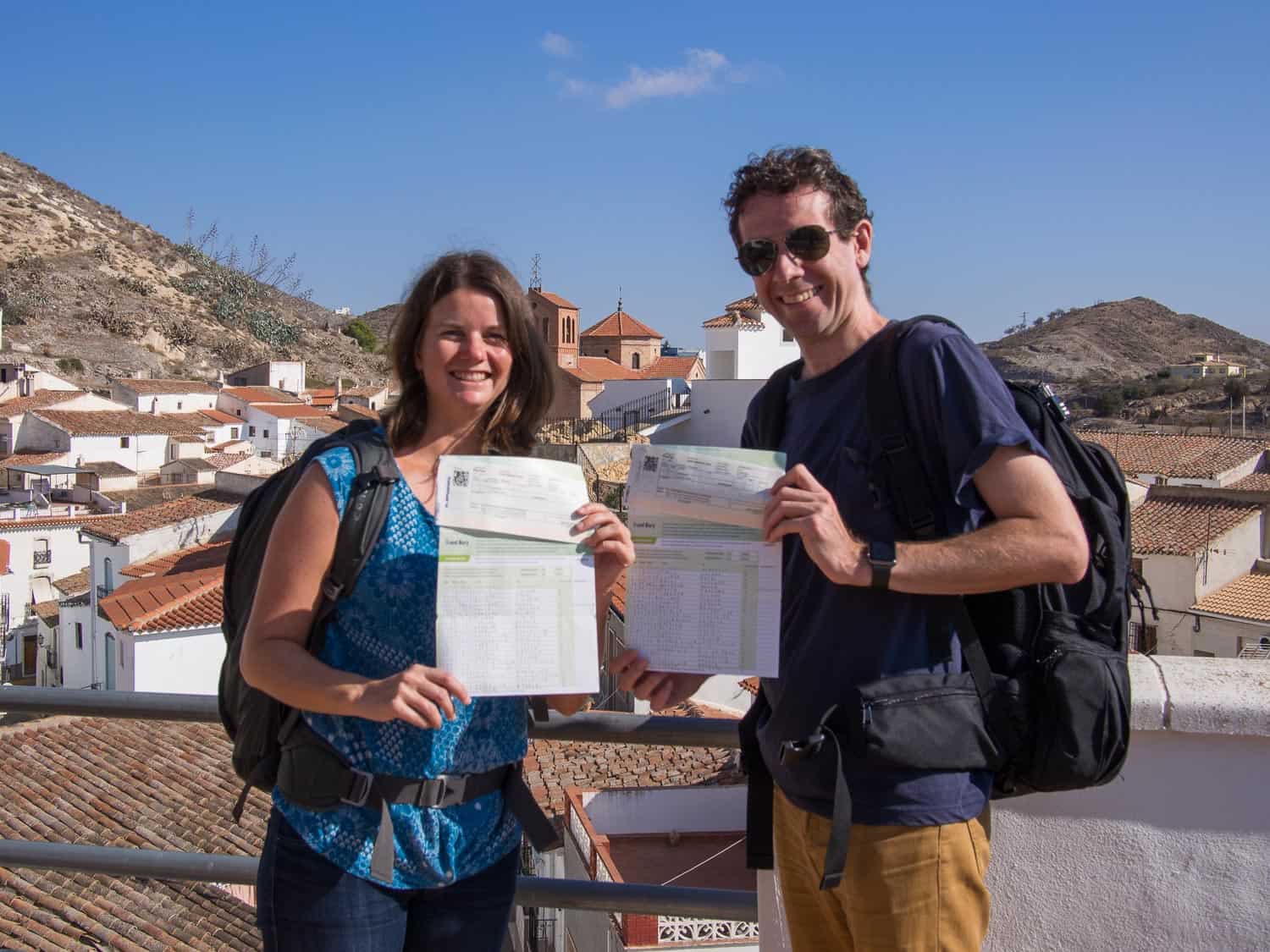 If you enjoyed this post, pin it!
Thanks to Interrail.eu who provided us with complimentary Interrail global passes (if you're from outside Europe you can get similar passes from Eurail.com).