This page contains affiliate links. Please read our disclosure for more info.
This post is based on an amazing guide our friend Amy Cham compiled us full of her Japan tips to help us plan a trip to Japan years ago. We have since visited Japan four times and update this post regularly with what we've learnt.
Ah Japan, irasshaimase! Welcome to the land where everything just works. The land of convenience, the land of delicious food, paradox, naked strangers, and where respect permeates through every part of society and culture.
In Japan the food can be described as clean and minimalist, but never simple, which probably sums up Japan as a whole. It's a place that both lives up to, and out does, any expectation you have upon arrival.
Uh-huh, they have the fastest, sleekest, most efficient trains (ever!), but they still have paper posters pegged up on their Tokyo subway. Yeah, they have amazing futuristic architecture, but they also have countless traditional wooden buildings in amongst it all.
Yes, they have the busiest people crossing in the world (Shibuya), but at no point is it ever chaotic, no need for anyone to bang on a cab screaming, "Hey, I'm walking here!".
Yes, they have scores of scarily trendy, funkily clad young people who like to cosplay on weekends, but they also have evening family outings to sentos (public bathhouses).
In this post, we'll help you make sense of it all and share our best tips for planning a trip to Japan.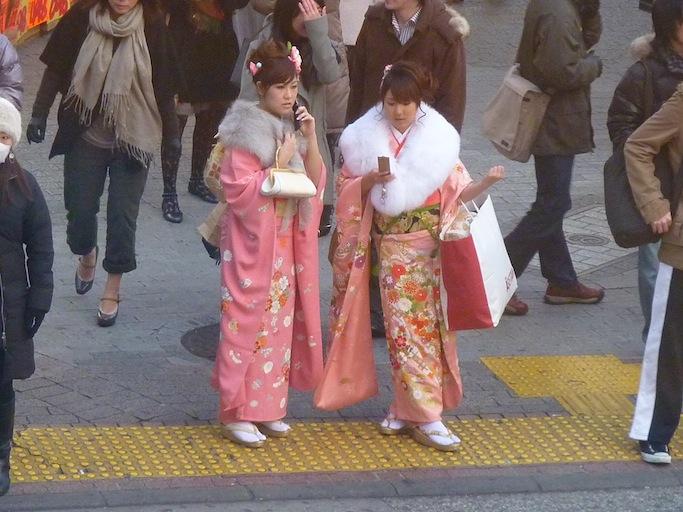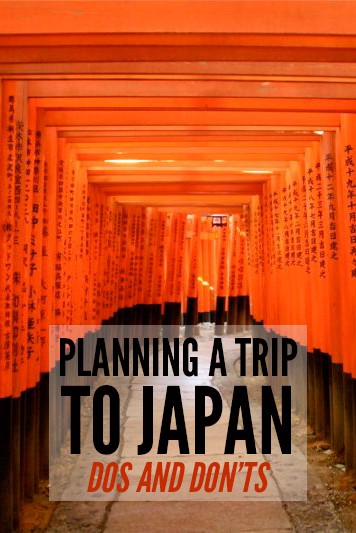 Contents
When Will Japan Open for Visitors?
Japan's borders are still closed to independent international tourists.
From 10 June 2022, package tour groups will be allowed to enter the country, so this is currently the only way to visit Japan as a tourist.
Late summer 2022 travel to Japan may still be possible for independent visitors, but autumn is more likely.
If you are booking a trip to Japan now (which may be a good idea to lock in lower prices), I'd make sure you have free cancellation.
When to Visit Japan
We've visited Japan in all four seasons and don't think there's a bad time to go.
In winter, it's chilly but crowds are lower, you'll find great deals on accommodation, and you'll really appreciate those onsens (hot springs). You can also go skiing or snowboarding and have the best chance of seeing snow-capped Mount Fuji.
In summer, it can be steaming hot and humid, but there are fewer foreign tourists around and lots of local festivals to enjoy. It's also the best time to visit the many beaches and the only time you can climb Mount Fuji.
The most popular and best overall times to visit Japan are spring (March-April) and autumn (October – early December). This is when you can enjoy the gorgeous cherry blossoms (sakura) or autumn leaves (koyo). It's more crowded and expensive, but the weather can be ideal and it is just stunning.
Shoulder seasons May and late-September/early October are also good times to visit with warm weather and lower crowds.
See our guide to visiting the Kyoto cherry blossoms for more information on the popular sakura season.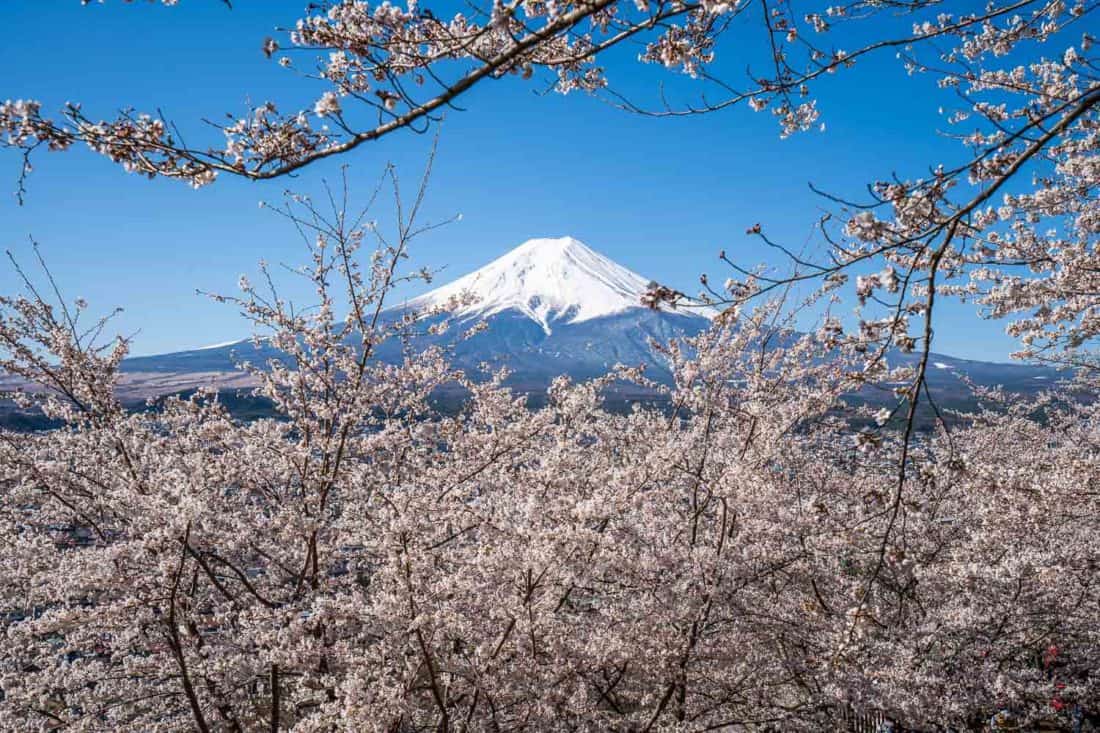 Video: Best Japan Destinations
Before Your Japan Trip
No visa requirements for most nationalities for stays of up to 90 days but have a return flight out as they may grill you upon arrival. It was the nicest immigration interrogation we've ever had, though.
Buy your Japanese Rail Pass exchange order before you travel to Japan (more on that later).
Practice even rudimentary Japanese—numbers are very useful! The Pimsleur Japanese audio course is good for learning the basics.
Get an International Driving Permit. You'll need this for go-karting on the real Tokyo roads dressed as your favourite character. Insanity but one of the most fun things we've done in Japan.
Buy travel insurance. Healthcare is expensive in Japan, so make sure you are covered in case the worst happens. We use and recommend Heymondo and SafetyWing (both available worldwide).
Make sure your phone is unlocked so you can buy a data SIM card in Japan (we got a Umobile SIM from a vending machine at Tokyo Narita Airport). Having access to maps and Google Translate makes life so much easier.
Read our guide on the best places to visit in Japan to decide where interests you most and come up with an itinerary. You'll find some suggestions below and also see the video above.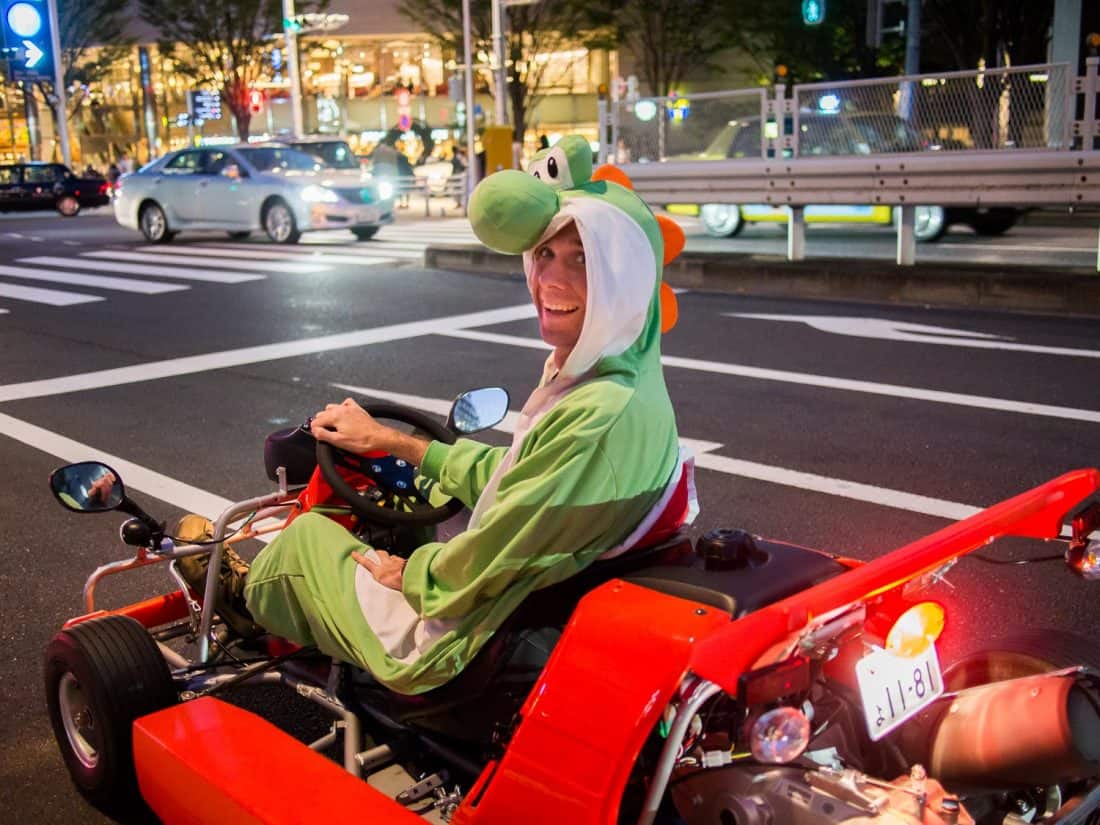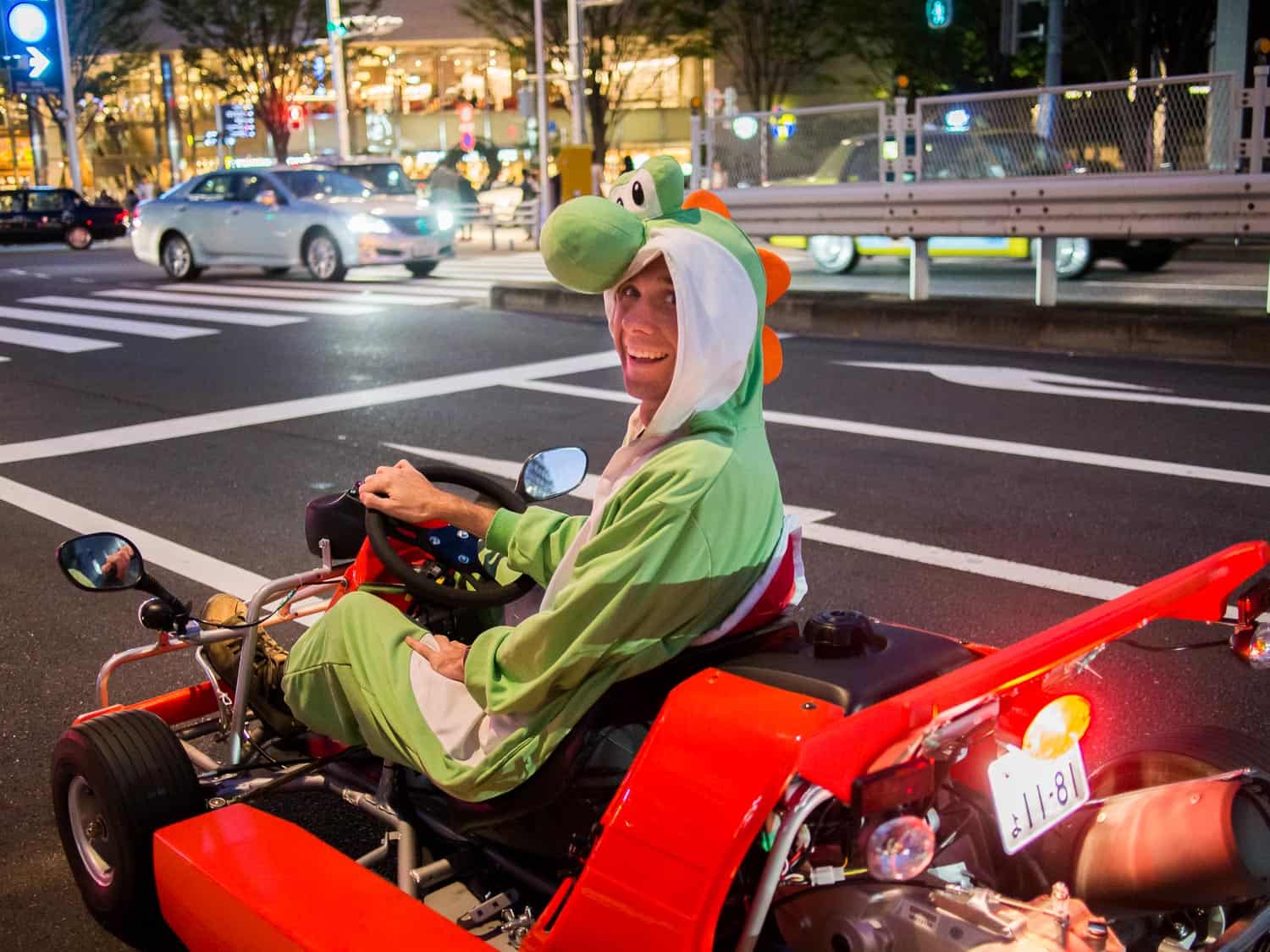 General Dos and Don'ts in Japan
DO:
Get a Japanese Rail Pass. There's no way around this, it's a bloody fortune ($430/£327 per person for a 2-week pass), but one that more than pays you back. The luxury of shinkansen (bullet train) hopping is exhilarating. No need to book seats in advance, just choose a train, wave your pass and hop on. Be warned, though, decide now whether to get one or not. You can't get these babies inside the country. Yes, that's right. They're magic passes that are only available to foreigners and you need to order online from JRailPass.com. Read our guide to whether a Japan Rail Pass is worth it for everything you need to know (in some cases it works out cheaper to pay as you go).
Bow if you are being bowed to. If you can manage it too, don't turn your back upon exit. Don't overdo it though or you'll be a total gaijin, no need to bow to the supermarket checkout person!
Say "moshi moshi" when you ring someone on the telephone. It's the Japanese version of the Chinese "wai" which all roughly translates as…hello! I don't know why, us Asians just have a separate hello for the phone!
Pre-book accommodation. Wise anyway as the more affordable accommodation fills up fast, but also in line with the whole respect thing, Japanese people like to be prepared for your arrival. So don't just randomly rock up at a ryokan for the night! Booking.com is our favourite site for finding hotels and guesthouses, and we also use Vrbo find apartments in the big cities (which are often cheaper than hotels). See our Japan accommodation guide for recommendations.
Go onsening! You might want to skip this in summer as hot doesn't even come close to describing the water temperatures! But soaking in a hot spring is one of the most typical things to do in Japan and is ultra relaxing once you get over your fears of public nudity (yep, no clothes allowed!). Best of all, visit an onsen town where you can onsen-hop dressed in a kimono. See our Kinosaki Onsen travel guide for details on this lovely onsen town as well as hot spring etiquette.
Stay in a ryokan (traditional inn). Pricey but worth it for at least a night or two for the unique experience and the amazing meals that are often included in the room rates (and many can cater for vegetarians). We absolutely loved our ryokan stay at Hotel Musashiya in Hakone where our room and onsen had a view of Lake Ashi. Morizuya Ryokan in Kinosaki Onsen is also a fantastic, ultra-friendly option and has a private onsen for those of you who are shy.
Appreciate the zen-like calm on all modes of transport – no need for quiet only carriages here!
Try to speak as much Japanese as possible. I never got beyond pidgin Japanese but still, even equipped with the basics we would go days without needing to use any English. You'll have no choice anyway as not a lot of people speak English (although this is changing), and a lot of transport maps etc are in Japanese only.
See some sumo. If you're lucky enough to be in the country when one of the sumo tournaments is on, go! Admittedly the sport lacks the drama of muay thai, but like Thai kickboxing, it's the pre/ post game rituals that are fascinating to watch. If you aren't there during a tournament, you can see a practice session at a sumo stable in Tokyo.
Expect bursts of freakery!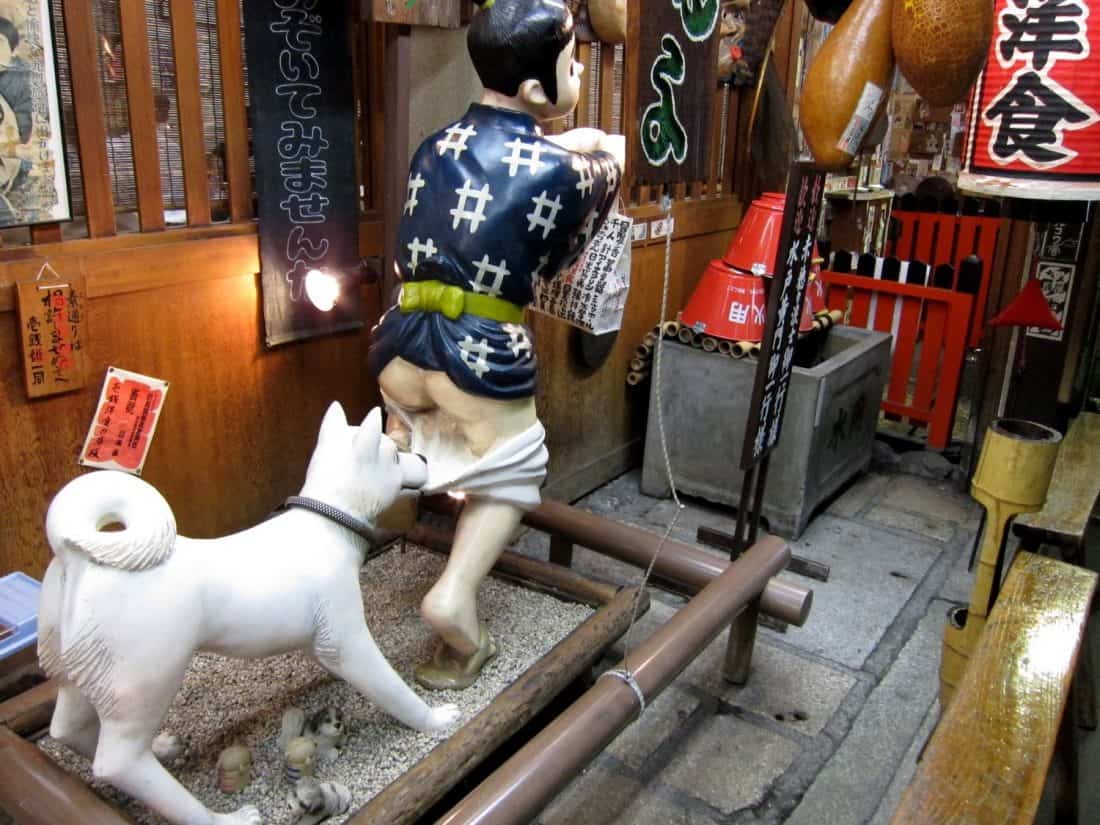 Get your paper fortune at a Japanese Buddhist temple. Okay, we cheated and got an English one at the Golden Pavilion (see our guide on the best things do to in Kyoto), but what the hell! You can also get one at the gorgeous Sensoji Temple in Tokyo.
Love the Japanese for their never-ending capacity to help you out, and they won't stop until they do!
Read these Japan books before you visit for a greater understanding of this weird and wonderful culture.
Have some sushi… Oh go on…You're in Japan, sushi is the essence of Japan, plus sushi-train/ sushi stand up bars are so much fun watching the chefs take your order, and all shout in unison, "samon!" or "tamago!" etc. (Erin: we aren't going to start eating fish but we did find lots of delicious vegetarian Japanese food).
Appreciate the plastic food models as works of art!
Pack slip-on shoes. You'll be taking your shoes on and off a lot in temples and restaurants. I wore my super comfortable Tieks ballet flats most of the time. Allbirds (for men and women) are also great for cooler weather as they keep your feet cosy but can be worn without socks and easily slipped off without untying the laces. See my detailed Allbirds review for details.
Shop at the 100 Yen shops. Like pound shops BUT BETTER!
Buy a pre-paid transport card for local trains, metro and buses. You just tap on and off and don't have to worry about buying a ticket. In Kyoto and Osaka it'll be an ICOCA card and in Tokyo it's a Suica or Pasmo, but you can use any of the cards all over the country. You just can't get the 500 yen refund outside of the original area you bought the card.
Play in the numerous arcades dotted around cities, the taiko drum game rocks!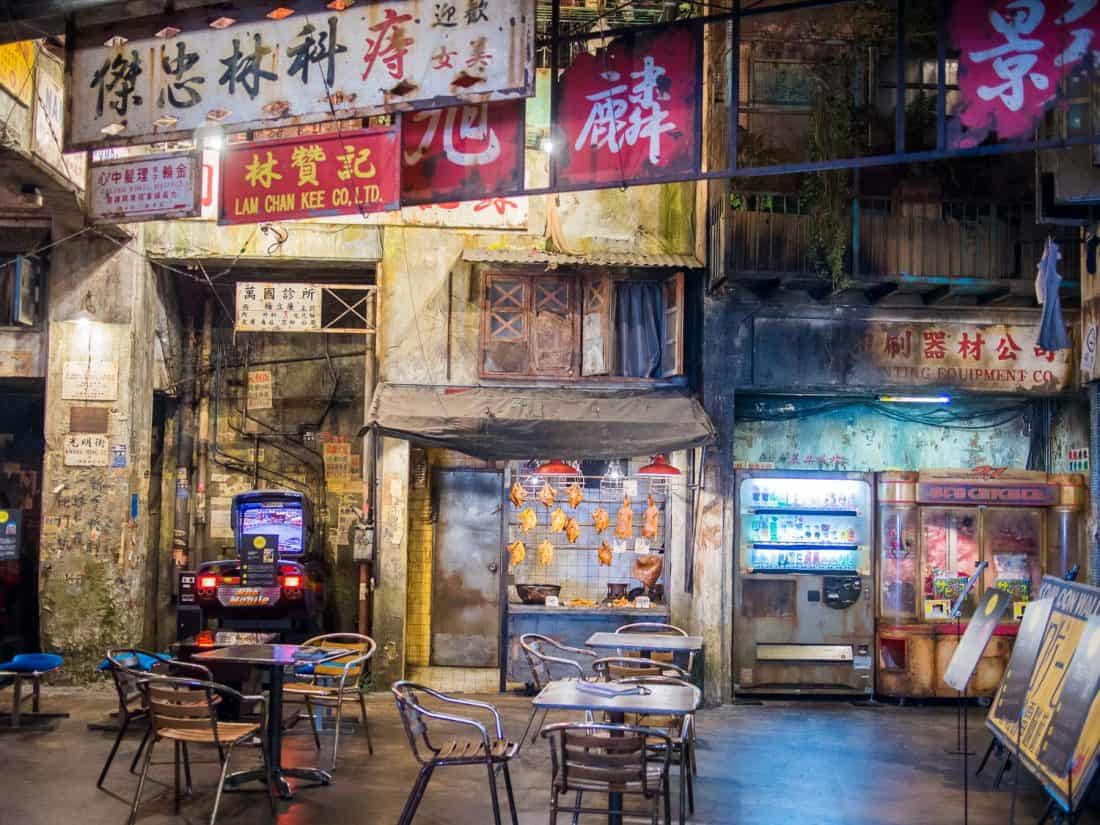 Make use of the many vending machines EVERYWHERE. You will never go thirsty in Japan that's for sure. You can even get hot coffee…in a can! (Simon's saviour when we had early morning trains to catch.) In fact, you can get friggin' anything from vending machines from cheap 100 yen sake (yuk!) to hot chips (not surprisingly we did not try!) and SIM cards. In Tokyo you can use your Suica transport card to pay.
Press random buttons on the panel next to you on the loo. It will make you giggle ;o)! Also, if it's cold then appreciate the absolute miracle of heated toilet seats.
Fall in love with seeing toriis (shrine gates) everywhere, especially small red ones in rows behind each other. Fushimi Inari Shrine in Kyoto is our favourite (but go early as it's popular).
Love and appreciate the beautiful presentation of absolutely everything from the amazing architecture to the way bento boxes are wrapped in a napkin tied in a knot just so, to amazing manhole covers!
Pack light. It will be much easier to hop on and off trains if you pack light and hotels have limited storage space for luggage. Best of all, travel with just carry-on luggage.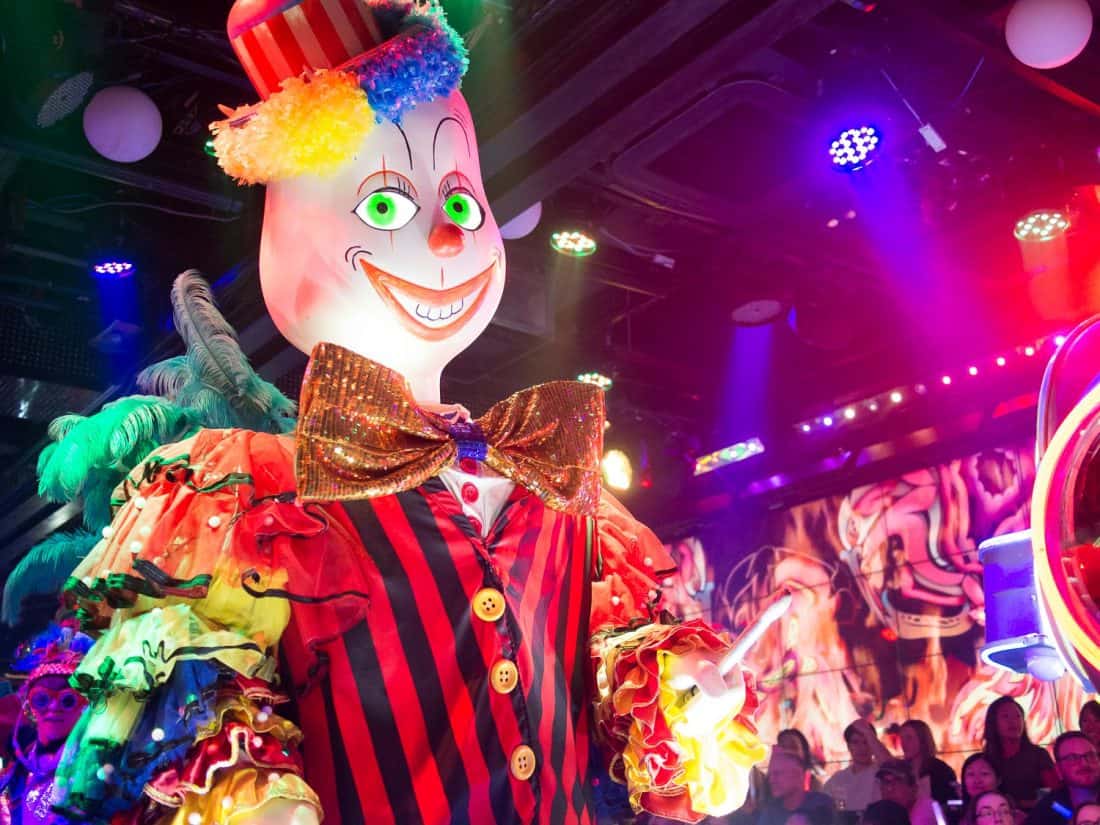 Withdraw cash from 7-11 ATMs. They are the most reliable no-fee option for international cards and can be found everywhere. Make sure you always have cash on hand as many places don't accept credit cards.
Visit BIC Camera if you need any kind of electronics. These massive stores have everything you could imagine. Take your passport if you are making a large purchase and get it tax free. I bought a camera here and ended up getting lots of extra discounts and free accessories. It's also a good place to buy a SIM card if you didn't pick one up at the airport.
DON'T:
Open the door if taking a taxi. They are either automated or the white-gloved drive will open it for you. It's also a good idea to have your destination's address written down in Japanese to show the driver as most don't speak English (although Kyoto Station now has a foreigner-friendly taxi queue).
Eat non-Japanese. We only tried this once in Fukuoka. We had an Indian curry craving, but after that experience we went straight back to Japanese. (Erin: We have eaten some delicious Indian and Italian food in Japan, but I agree that the local cuisine is so incredible that why risk it?)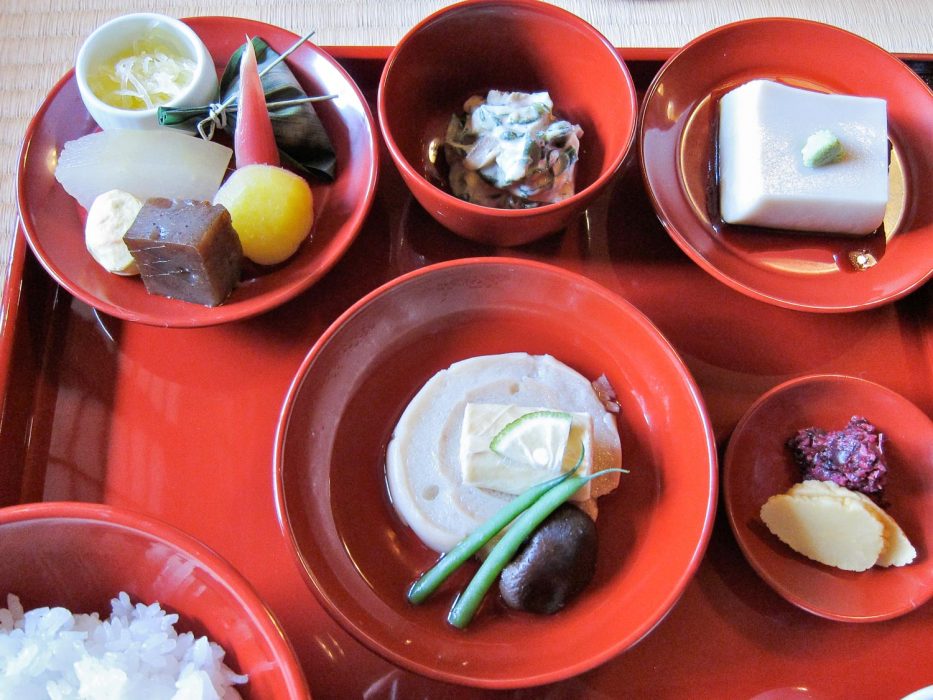 Be impatient. Things will get sorted for you. The good thing about Japan though is that you probably won't ever find yourself getting impatient anyway, everything, smoooootthhhhh as.
Forget to check opening hours – Japanese restaurants aren't usually open all day and both restaurants and attractions usually have a last order/entry 30 to 60 minutes before closing.
Wear holey socks. You'll only be embarrassing yourself when you take your shoes on/ off constantly!
Go into an onsen without washing first, that's just dirty dude! Also, don't go into the bathing area with a towel wrapped around you, you'll just look stupid. Embrace the nudity! Everyone's naked so no-one cares.
Top Japan Destinations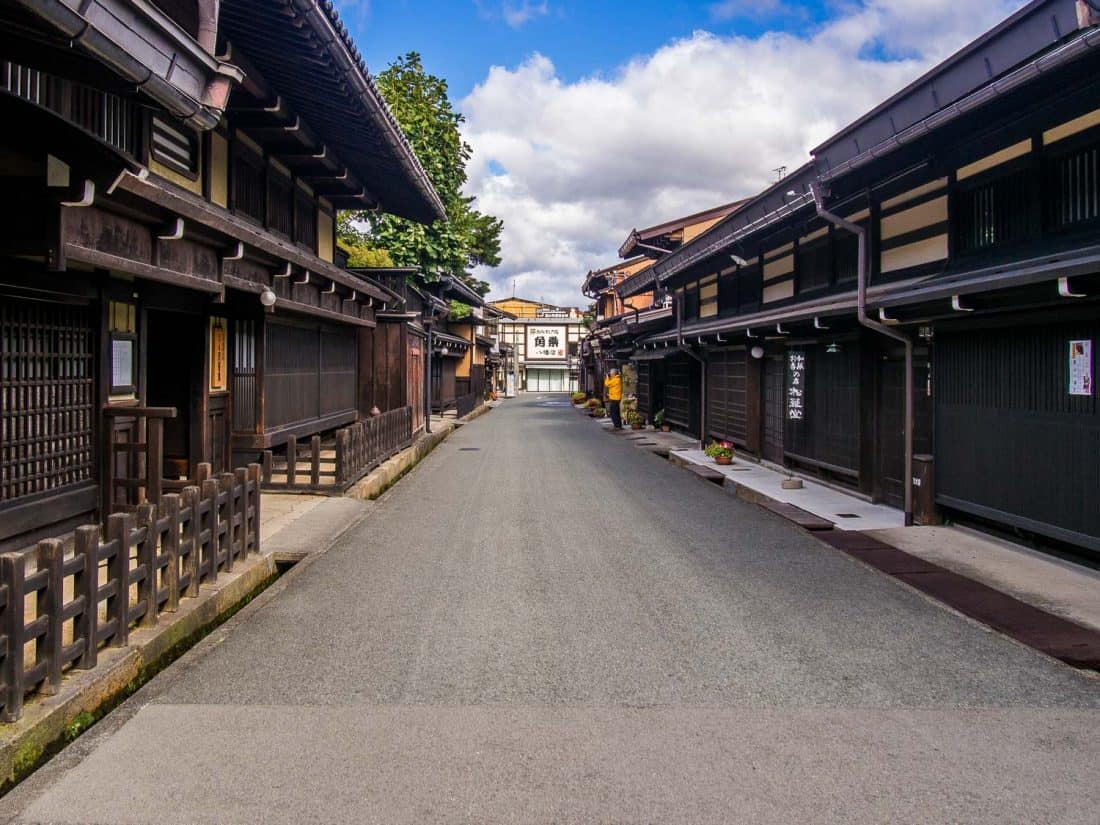 Japan has so much to offer but here are a few places to get you started.
Tokyo – The best of modern Japan. This huge city has incredible food, diverse neighbourhoods, and some crazy experiences. Try these cool things to do in Tokyo and enjoy the best vegetarian restaurants in Tokyo.
Kyoto – The best of traditional Japan with many stunning temples to explore. Read the best things to do in Kyoto.
Takayama – A smaller, quieter alternative for traditional Japan with a beautiful historic centre of preserved wooden houses.
Hakone – For the chance to see Mount Fuji, mountain scenery, lakes, onsens, and fun transport options (cable cars and pirate ships!).
Kawaguchiko – Even better views of Mount Fuji at Lake Kawaguchiko.
Nikko – Stunning temples in the forest. Could be visited as a day trip from Tokyo.
Hiroshima – Visit the moving peace memorial that commemorates the atomic bombing.
See our Japan 2 Week Itinerary for a detailed guide to visiting many of these places including things to do, transport, and where to stay and eat.
More Japan Tips
If you enjoyed this post, pin it!