This page contains affiliate links. Please read our disclosure for more info.
We've been travelling the world full-time as digital nomads for nine years!
Our ninth year on the road was unusual—we spent the entire year in expensive countries and could afford to do so because we had a surprisingly extraordinary year for our business (more on that below).
We also spent much more time in the UK. We enjoyed seeing more of friends and family and having an easy base between European trips. Nine years of travel is tiring—pretty much every other nomad we know has now set up a home base—and we appreciated being in a place where we know how things work and found we could be more productive. Plus we got to explore more of our home country which really is a beautiful place (especially when the sun shines).
So do we have any plans to settle down? Nope. We are feeling tired right now after a busy two months and do need to slow down—in Year 9 we only spent more than one month in a place once (Austin for two months), which is unusual for us. But we still appreciate the freedom of this lifestyle and don't want to be tied to one place between trips or have to bother with the hassles of setting up a home.
Year 9 was another fantastic year that took us to seven countries. While only one of them was new to us (Iceland), we visited two new states in the US (including Hawaii!) and enjoyed digging deeper into some of our favourite places in Italy. We also got out of our comfort zone with an unexpected long distance hike that turned out to be one of our favourite ever travel experiences (and in our own country too).
United Kingdom
Running the London Landmarks Half Marathon
In last year's nomadiversary post I discussed our strangely enjoyable winter in the UK. In March we finished our time there with housesits in Stratford Upon Avon and London and I completed my training for my second half marathon.
Running the new London Landmarks Half Marathon was a fantastic experience. I loved running past the sights of London—both major and hidden—with lots of entertainment along the way. It was a treat to experience the city without any traffic as all the roads were closed for the race.
The benefit of being back in the UK was that my parents were able to join Simon as my cheering squad and due to the loops and switchbacks of the route, I saw them multiple times which helped keep me going and get a new PB (1:56:30). I also raised £1000 for the Alzheimer's Society.
Going to the Theatre
Being in an English speaking country meant we had the opportunity to go to the theatre which isn't something we often get to do. We saw the Duchess of Malfi in Stratford Upon Avon and Animal Farm later in the year in Brighton, but best of all was finally getting tickets for Harry Potter and Hamilton in London which were both brilliant! The trick we found to getting tickets was to check the website a few days before for last minute returns (they also have lotteries but we had no luck).
France
The Perfect Day in Paris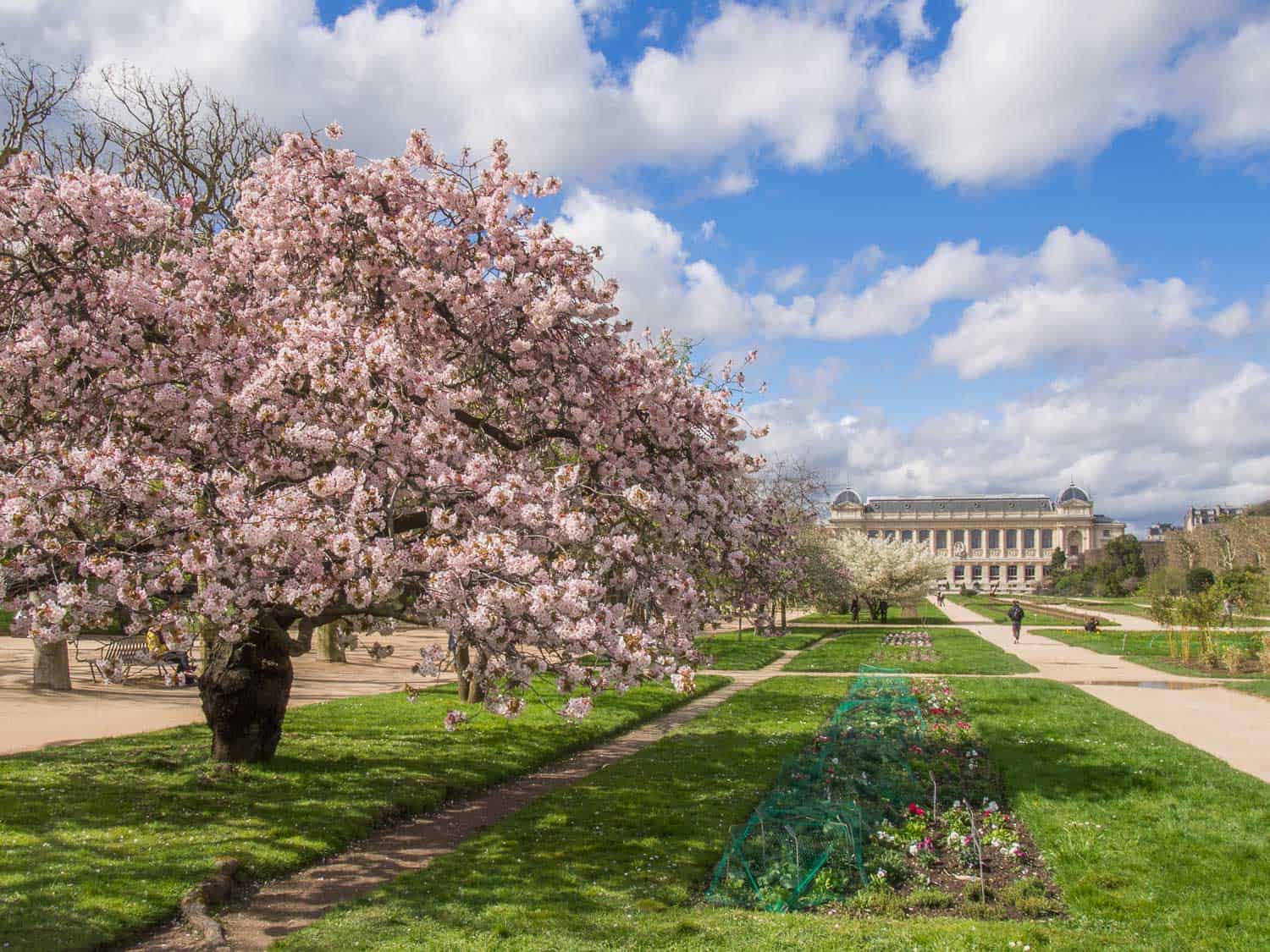 In early April, after a wonderfully chocolate-filled Easter in London, we began our train trip to Italy, stopping as we always do in Paris.
We only had time for a day in the city, but we made the most of it with an epic 14-mile walk to classic sights and hidden gems that included our favourite croissants, beautiful parks, grandiose buildings, breaks for thick hot chocolate and macarons, and strolling along the Seine. It was an exhausting but perfect day. See our Paris in a day itinerary for details.
Italy
Bologna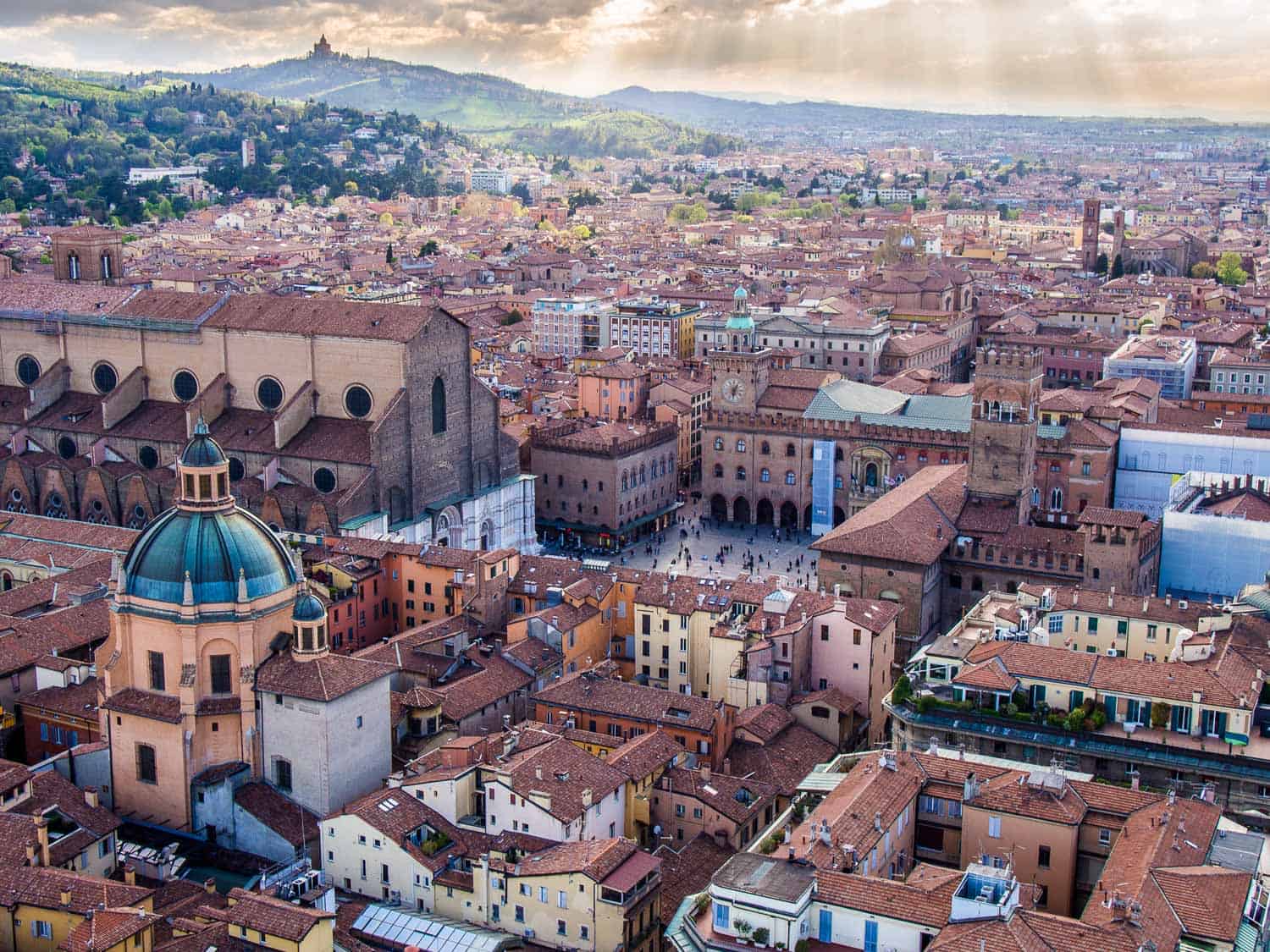 We never get enough of our beloved Italy and on our 12th trip there we began with a week in Bologna. It's a beautiful, less touristy city with a rich food culture (balsamic vinegar, parmesan cheese and Parma ham all come from the region).
We did a fun food tour, climbed medieval towers, visited a traditional balsamic vinegar maker in nearby Modena, and ate a huge amount of fresh pasta and gelato. We have more tips in our best things to do in Bologna post.
A Month in Lecce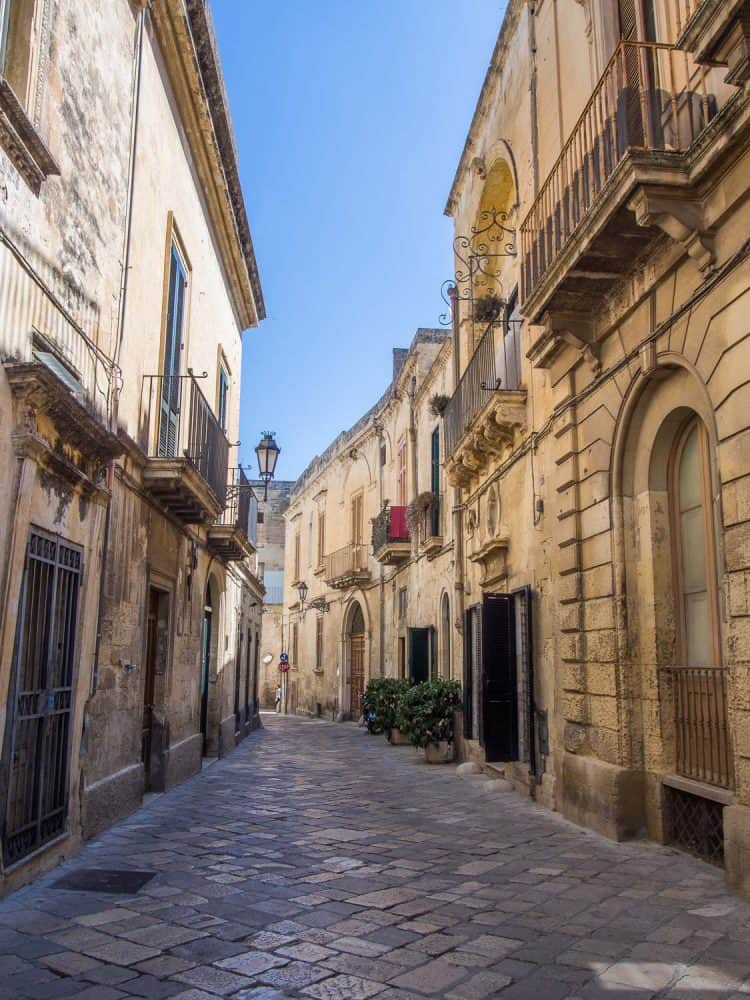 On our previous two trips to Lecce, a small University city in Puglia, we'd commented on how liveable it felt and this time we finally returned for a full month.
We loved having time to get to know all the delicious restaurants and wander the gorgeous golden Baroque streets. The weather was perfect in April/early May and sitting outside with a glass of rose for a leisurely lunch was just wonderful.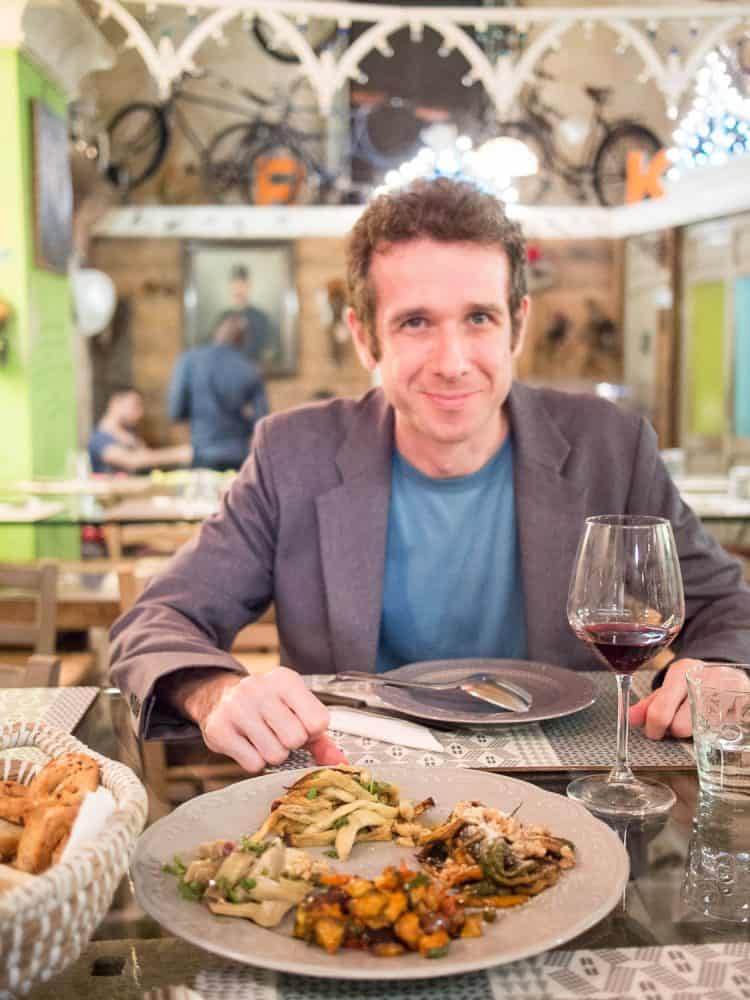 Road Tripping Around Puglia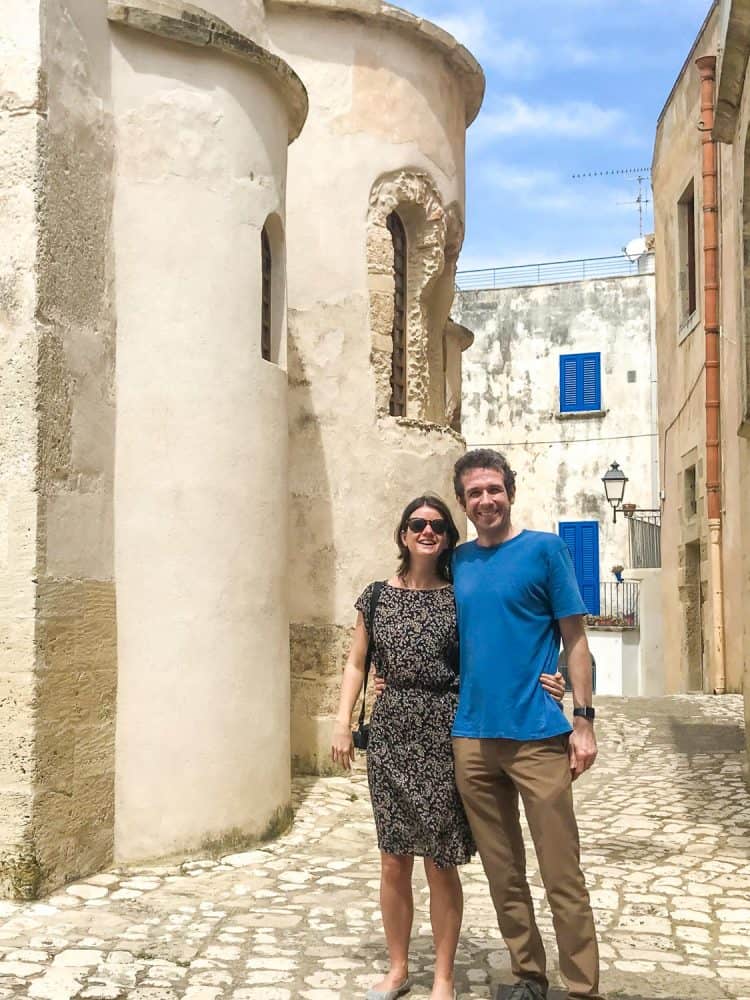 From Lecce we rented a car for a two-week road trip up the length of Puglia to a mix of new destinations and old favourites.
We started with a few nights on an olive farm near Ostuni, Il Frantoio, which is our favourite place to stay in all of Italy. It's rustic but stylish, full of character and history, and the meals are amazing—all made with produce and oil from the farm.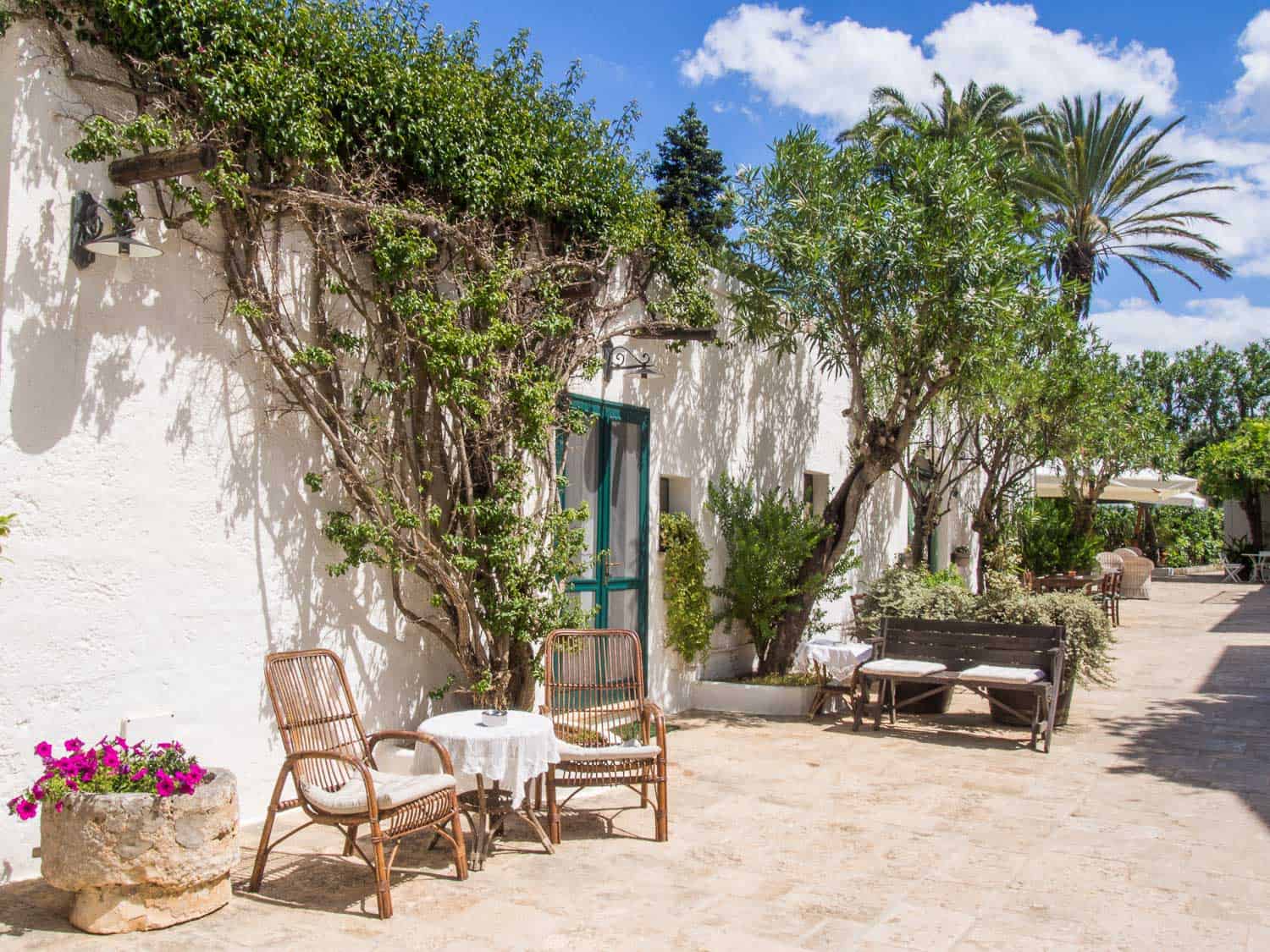 We explored more of the Valle d'Itria from our next base in the off-the-beaten-track town of Ceglie Messapica before continuing up the coast to beautiful Polignano a Mare and the Gargano Peninsula.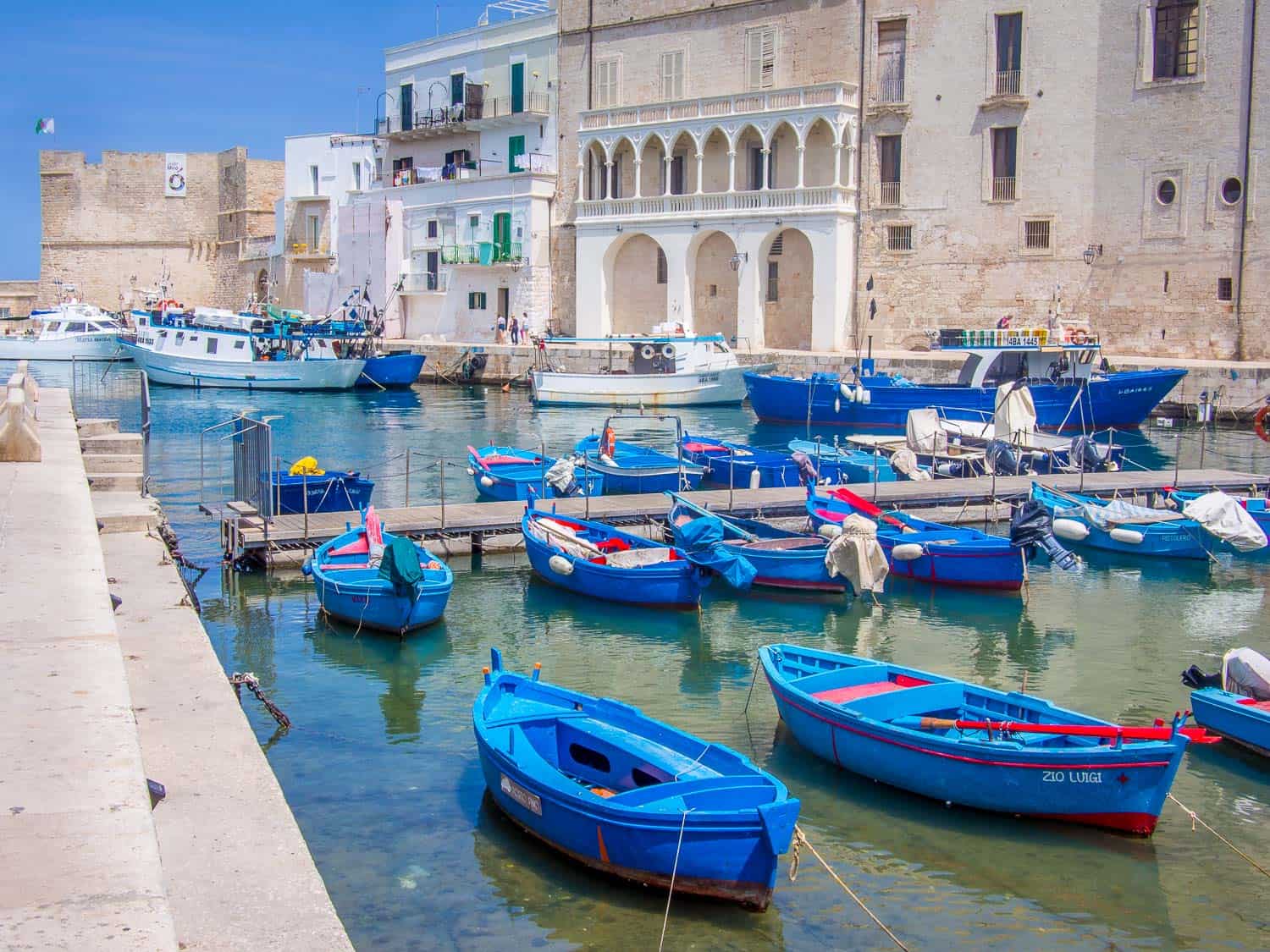 We've updated our Puglia guide with our new favourite places. We highly recommend this beautiful region of Italy.
A Month in Rome
We've visited Rome many times before and it was just as glorious as we expected to have a full month living in our favourite neighbourhood Testaccio. We were a few minutes walk from the excellent Testaccio market as well as one of the best pizzerias in Rome (and we went there often!).
We spent our time seeking out unusual things to do in Rome to avoid the crowds which was surprisingly easy to do and even managed to have a Caravaggio painting to ourselves!
Another highlight was seeing a screening of the Gladiator film with a 200-piece live orchestra in the Circus Maximus, an ancient Roman chariot-racing stadium (Russell Crowe even made an appearance!).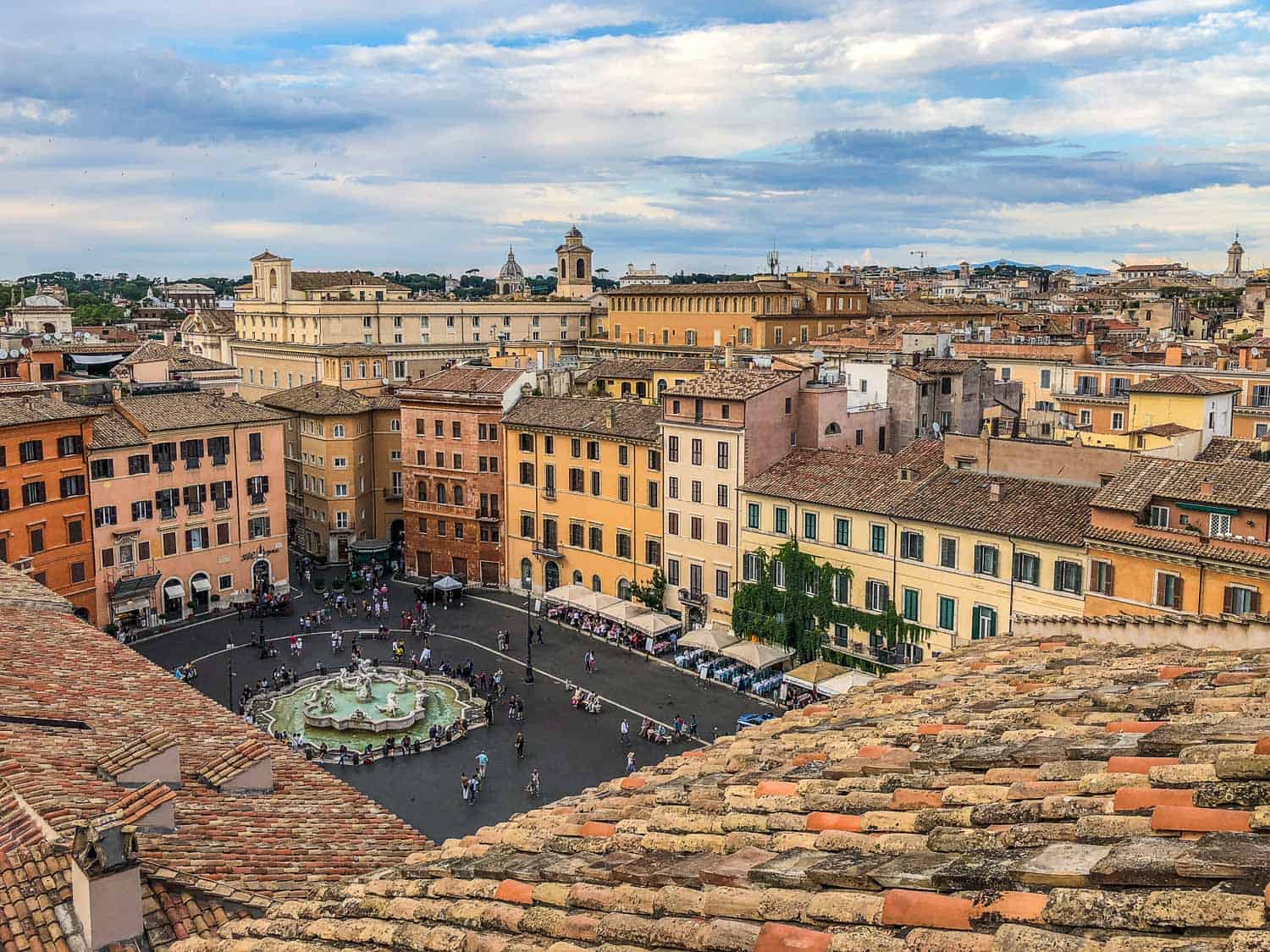 United Kingdom (Again)
A Hot Summer in Brighton
Our focus for the summer was getting work done so we accepted a housesit in Brighton, an artsy beach town on the south coast of England. What we didn't expect was that the UK would actually have a summer (and therefore distractions from work)!
It was the longest period of hot weather that we ever remember having in England and it was rather lovely. We enjoyed beach picnics and festivals with friends and even swam in the English Channel!
We were also in training so we did quite a few day hikes up at Devil's Dyke and best of all, from the Seven Sisters to Eastbourne which is just gorgeous!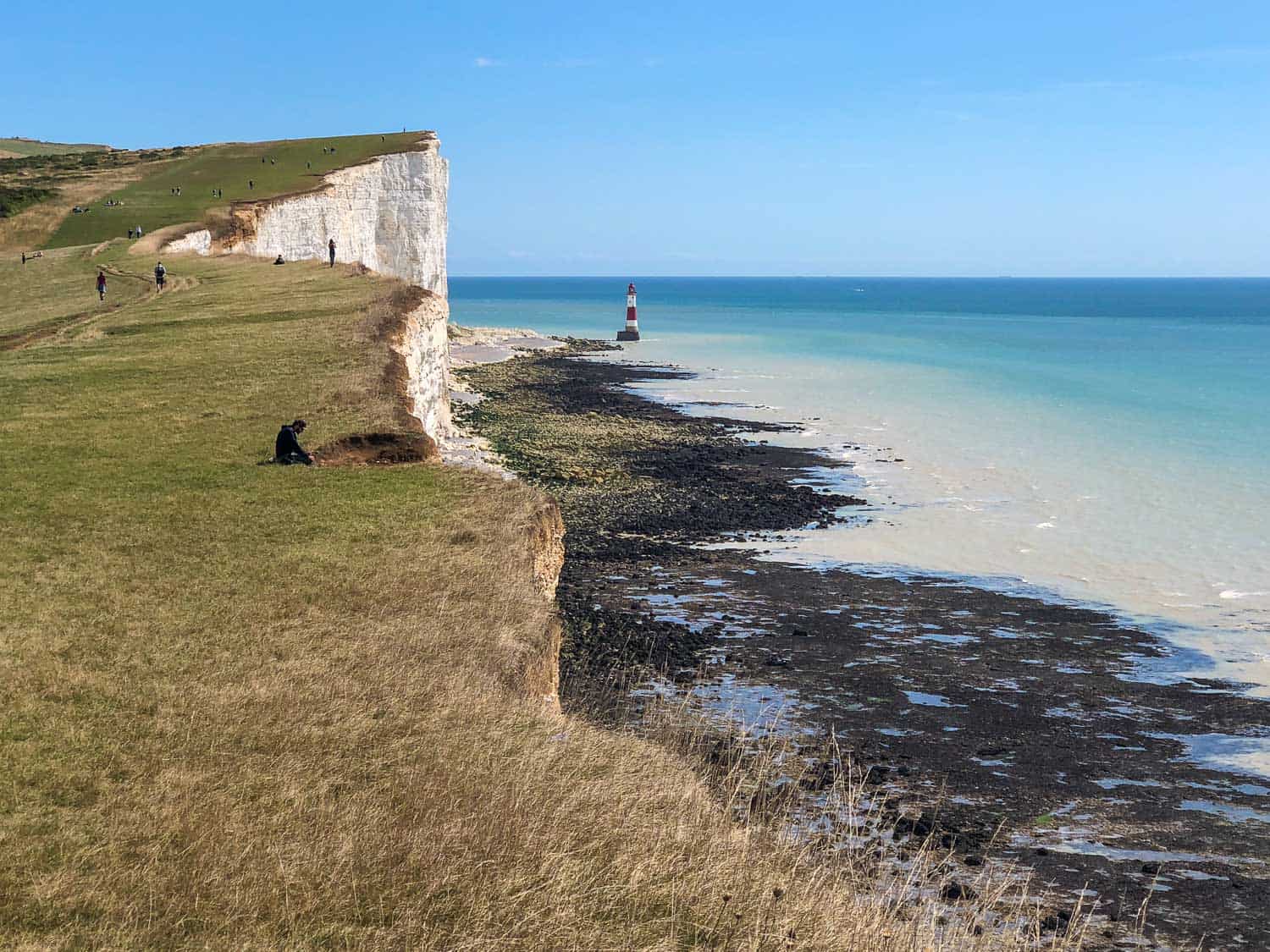 Unfortunately, our housesit was interrupted as the sweet elderly dog we were looking after got sick and the owners decided to come home, so we moved on. It ended up being a more disruptive time than we needed and we were sad to leave our lovely dog and housesit behind.
Selling Our House
In the meantime, we sold our house in Manchester which we've been renting out since we left in 2010. Things were always going wrong with a 100+ year old house and it was a relief to finally rid ourselves of it. Surprisingly it sold very quickly and for over the asking price.
We're now very grown up and have an investment portfolio of low-cost index funds for the proceeds (after reading Millionaire Expat by Andrew Hallam). We hadn't thought about retirement before (because it certainly won't look like the average retirement), but saving for our old age seems like a good idea and we're now contributing to the fund regularly.
Friends and Family
It was lovely to have so much time with friends and family in the UK this year. We were able to attend birthday parties and a family reunion that we'd usually miss, visit friends in Worthing, Bristol, London and Manchester, and Simon even recorded a song with his occasional band Velocitiger.
Hiking the Dales Way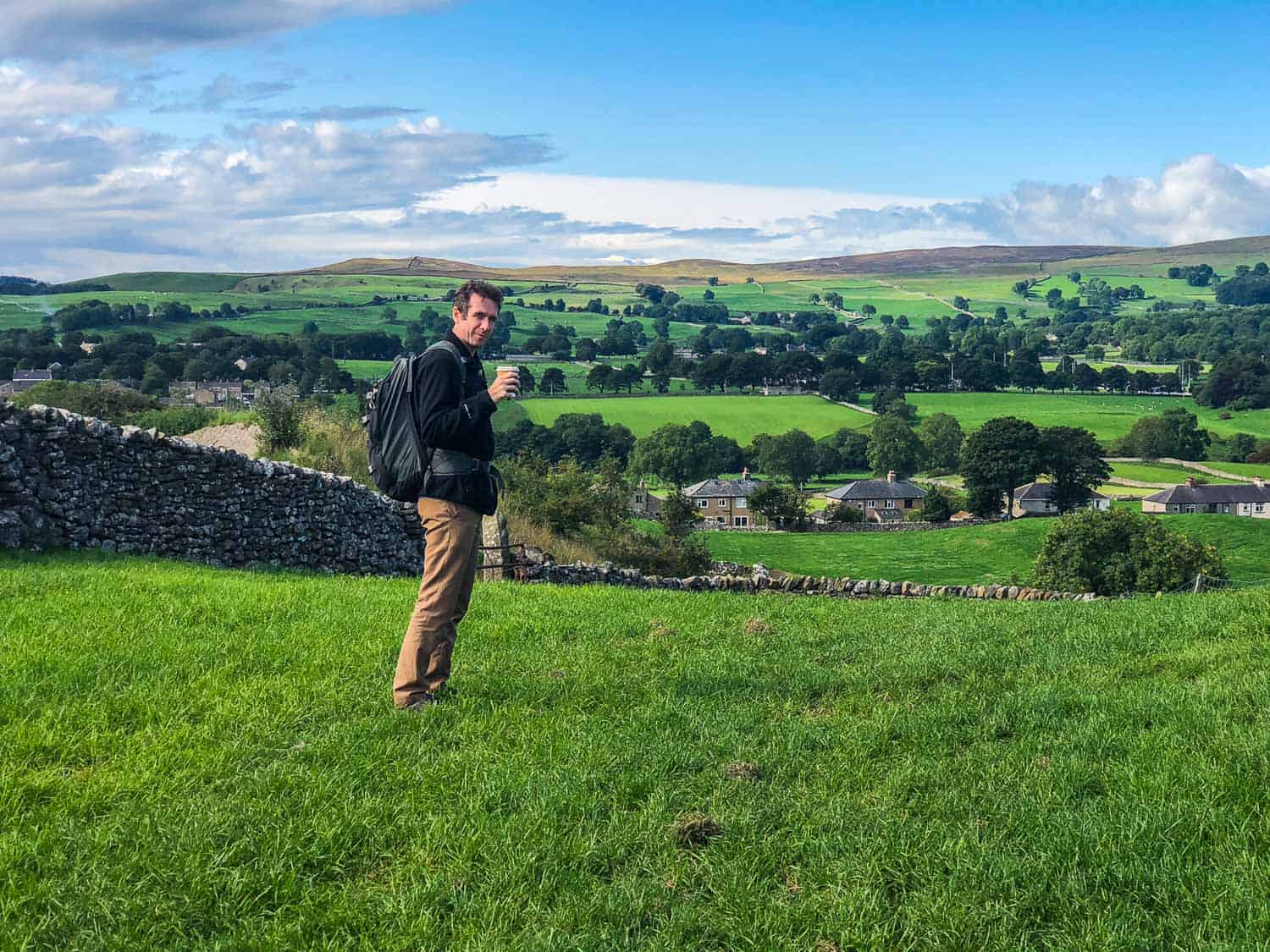 Doing a long distance hike was not on our radar until Simon's stepmum walked the Dales Way and the idea stuck in our heads. While walking 80 miles over six days was definitely out of our comfort zone, it was made easier by a luggage transport service and the lovely B&Bs and pubs we stayed in along the way.
It ended up being a wonderfully relaxing week and a real highlight of the year. The Yorkshire Dales is a gorgeous part of the country and exploring on foot is the perfect way to experience a place that feels like you've stepped back in time.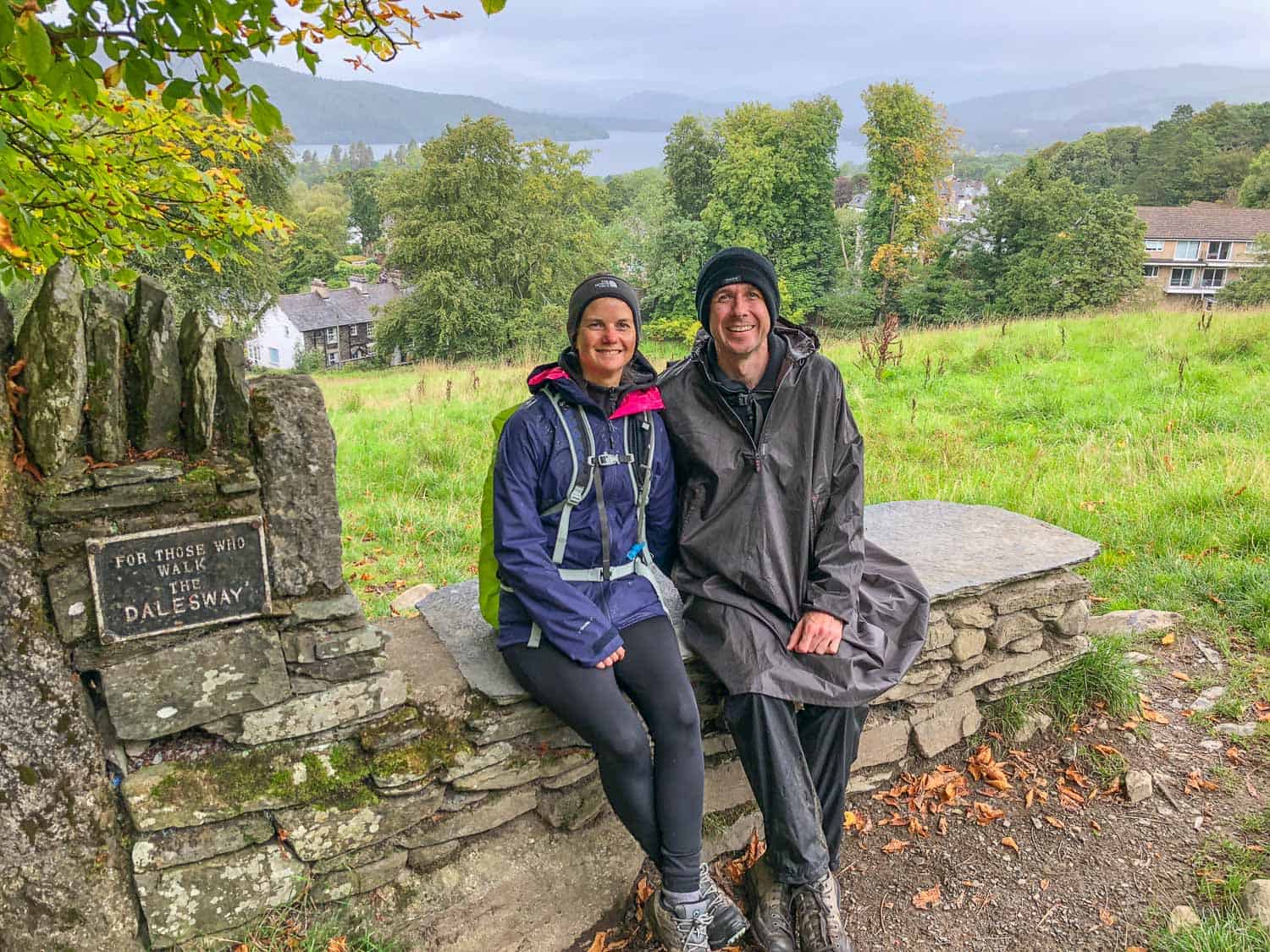 Iceland
Road Tripping Around Iceland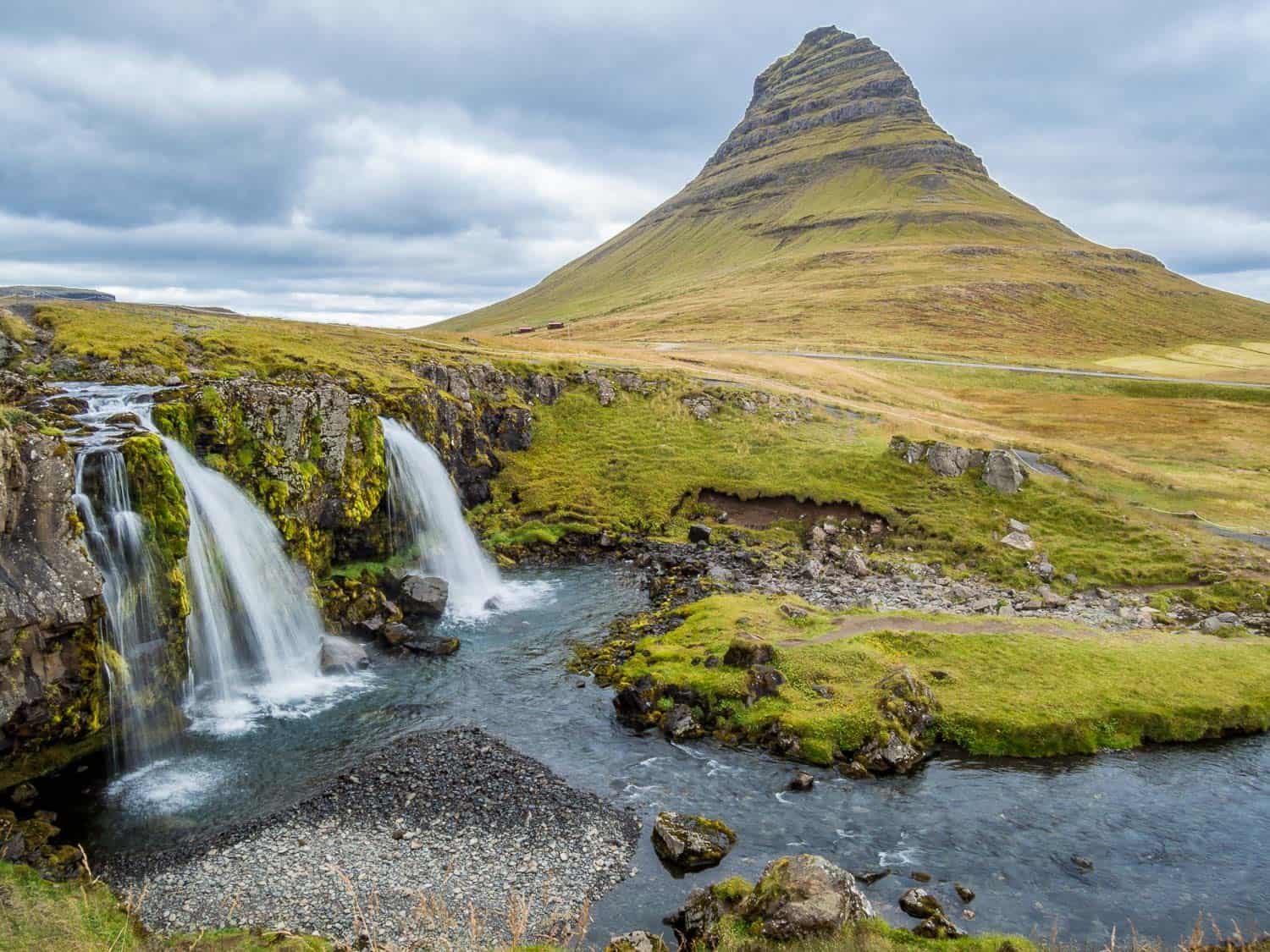 Iceland lived up to the hype! It's a truly stunning country and we spent a fantastic 12 days road tripping to the less visited areas of the Snæfellsnes Peninsula and remote Westfjords.
September in Iceland was ideal as there were fewer crowds and no snow on the roads but some starting to appear on the mountains. We often had hidden waterfalls, hot springs, and dramatic beaches to ourselves.
See our Iceland itinerary for details of where we went.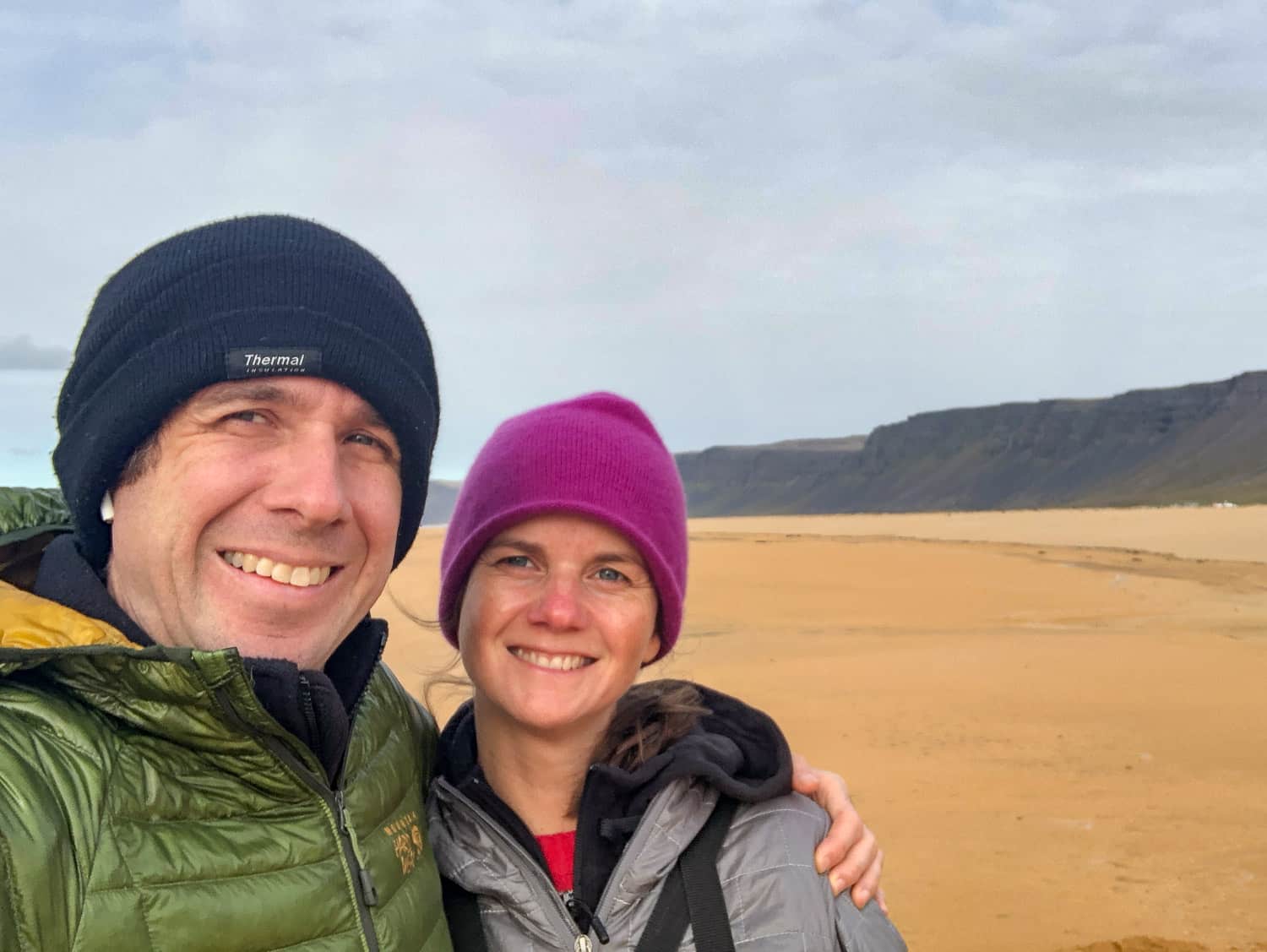 Seeing the Northern Lights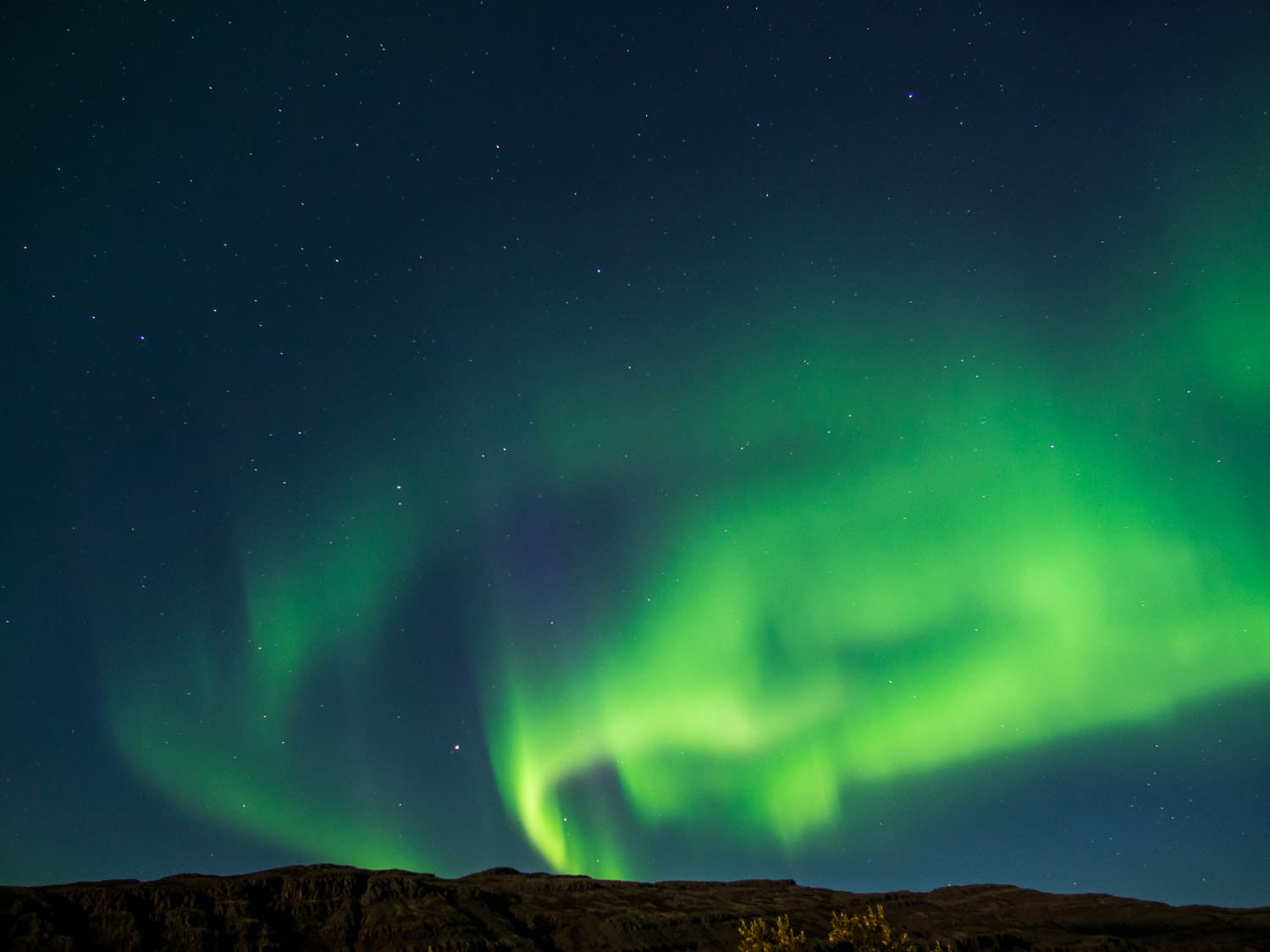 The highlight of our Iceland trip was seeing the northern lights for the first time. We didn't even need to take a tour to see the magical light show—we just stepped outside our cabin in the Westfjords.
United Kingdom (Yet Again)
Cosy Life in a Welsh Village
As we discovered in the summer, it's easier to be productive when you're not also trying to get to know a new place and figure out what to eat and where to go for basic supplies. So in October we decided to rent a cottage in a tiny village in the Brecon Beacons. While we'd never visited that part of Wales before, being in the UK was easy and familiar.
We spent most of our time working by the fireplace and taking long walks along the canal, but we also took a few day trips to nearby Hay on Wye to browse its many bookshops and eat lunch in quirky cafes, and we climbed the Pen-Y-Fan mountain. We would love to return to explore more of the area (and maybe take a canal boat holiday!).
USA
Disney World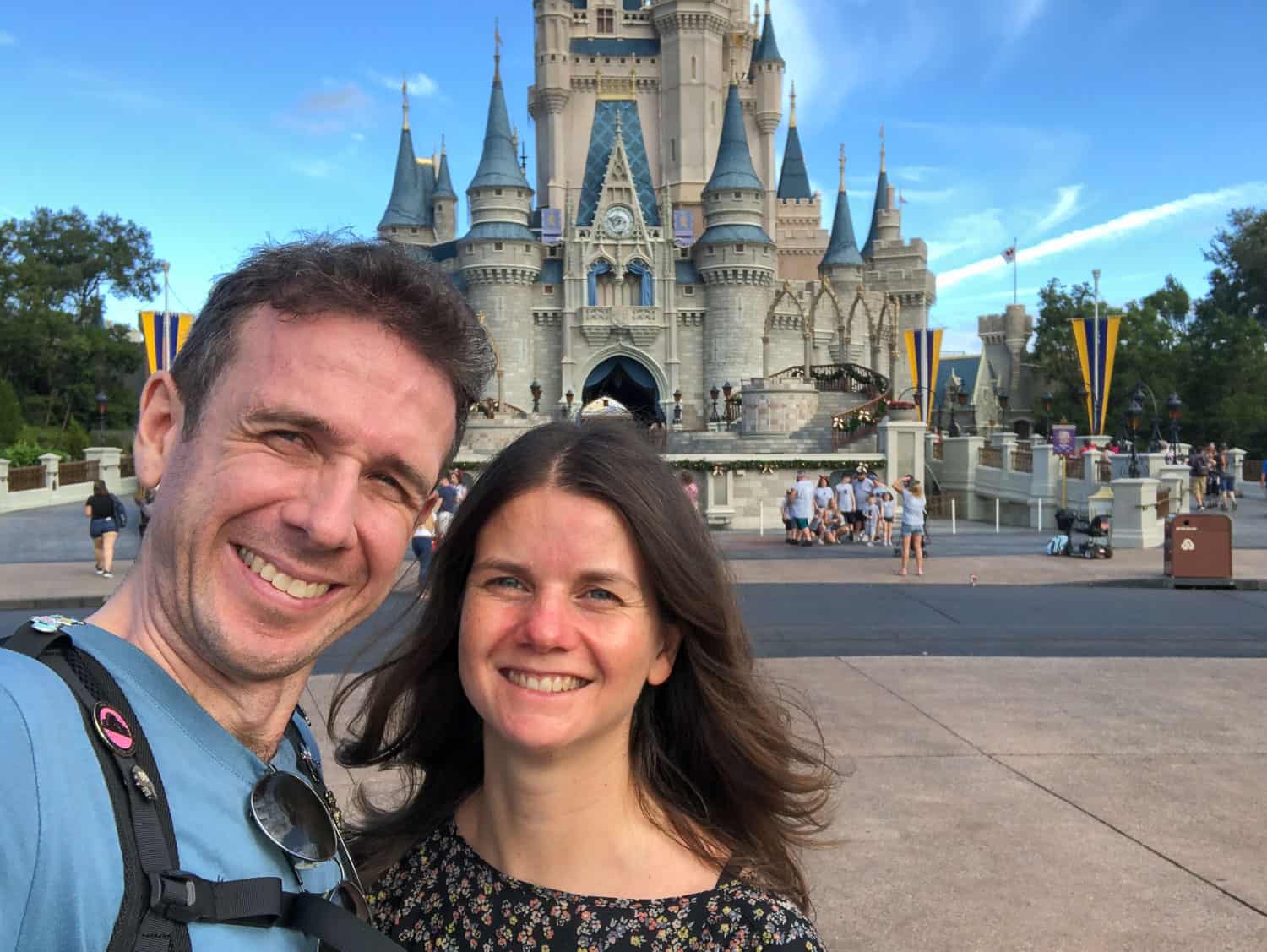 Disney is Simon's happy place so when we had the opportunity to visit for his birthday, of course, I couldn't resist. We stayed onsite at a value resort for the first time and enjoyed the convenience of the free buses rather than driving ourselves.
As always we had a fun-filled week—see our favourite things to do at Disney World and our tips for visiting Disney on a budget.
Austin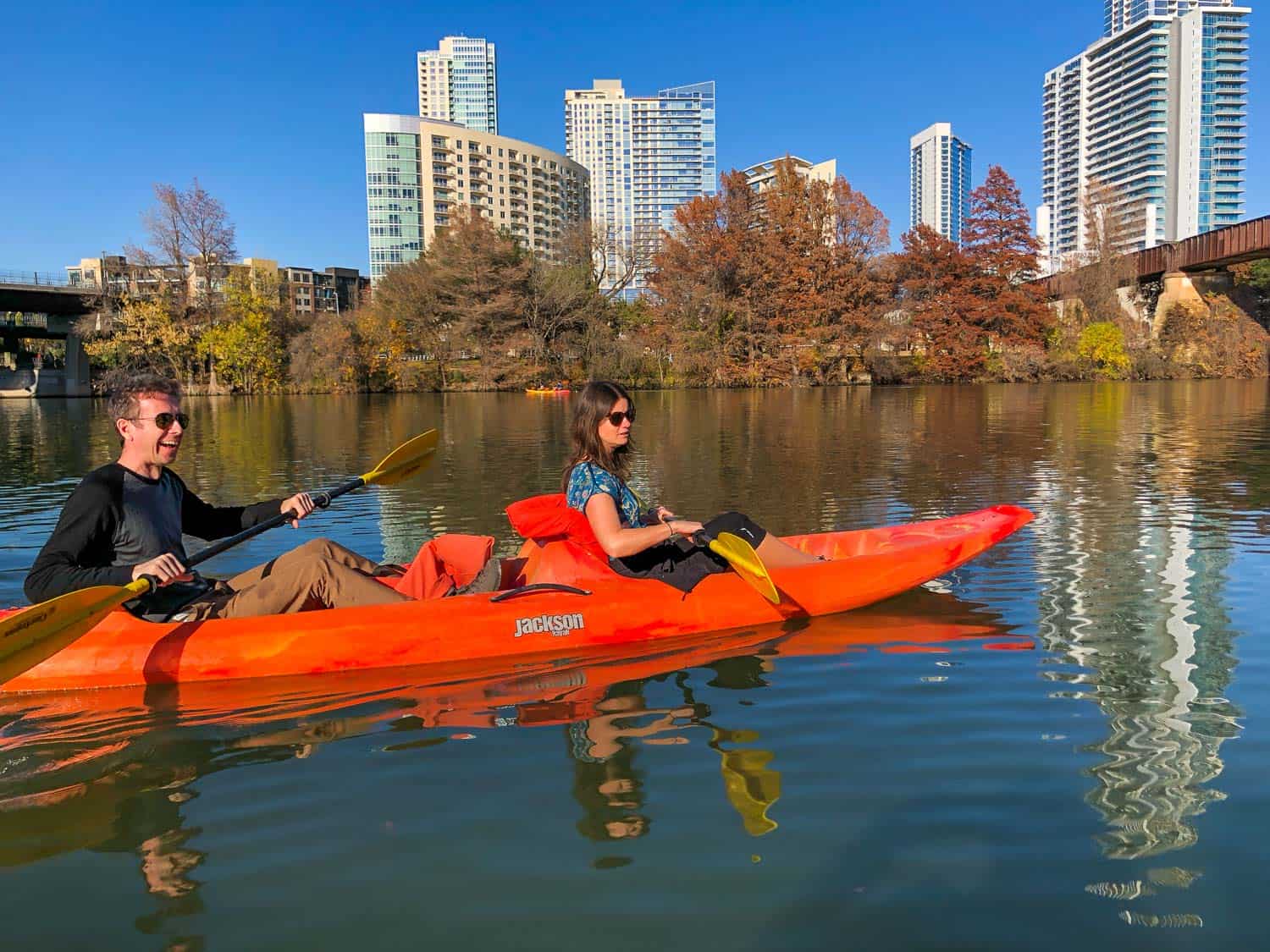 We really needed to settle down by this point, so we decided to spend two months in Austin, Texas because we have good friends there (Tom, Jenny and Abraham of Till the Money Runs Out) and we'd heard it's a cool city. Our friends had a great Airbnb apartment we could rent in the quiet and attractive neighbourhood Hyde Park.
I haven't written about Austin as we spent our time there more as locals than seeing the sights. Things we loved about the city: queso (oh my!), cheap margaritas, tacos, kayaking past downtown, running around Lady Bird Lake (10 miles of uninterrupted trail! I even managed a half marathon by myself), the ultra-comfortable Alamo Drafthouse cinemas, and Central Market supermarket (yay for bulk buy!).
I got to take a yoga class with the fabulous Adriene of Yoga with Adriene—as I do her videos every day it was amazing to practice with her in person.
Simon took part in his first ever poker game and won!
Mostly we loved Austin because we got to spend lots of time with our friends who made us feel so welcome. We spent Thanksgiving, Hanukkah, Christmas (we cooked Christmas lunch and made mince pies for the first time!) and New Year together and were even in town for the birth of their new baby.
Christmas was especially lovely as it's always a difficult time for us to be away from home, but we did so many fun activities—buying our first tree in a decade (which Simon brought home on an electric scooter!), making tree ornaments and gingerbread houses and mulled wine, decorating cookies, wandering through various light trails, and seeing the Nutcracker ballet.
Texas winter weather is weird, though—close to freezing one day and 75ºF and sunny the next.
Hawaii
Our month in Hawaii was as glorious as we hoped! The scenery was stunning, the weather perfect (hot but not too hot—A/C wasn't necessary), and most places we stayed had an ocean view which always makes me happy.
It was the most expensive trip we've ever done, but it was worth it. We enjoyed the tropical vibe but with all the comforts and conveniences of the US (although it was hard to believe we were still in the same country after a six-hour flight from LA!). ⠀
We focused on the islands of Kauai and Maui (with one night in Honolulu at the end) but already want to return to explore more of the islands.
Helicopter Trip over Kauai
The highlight of our time on Kauai was taking a doors off helicopter ride over this stunning island—we flew over waterfalls and through canyons and along the Na Pali Coast which has the most beautiful sea cliffs we've ever seen.
Whale Watching on Maui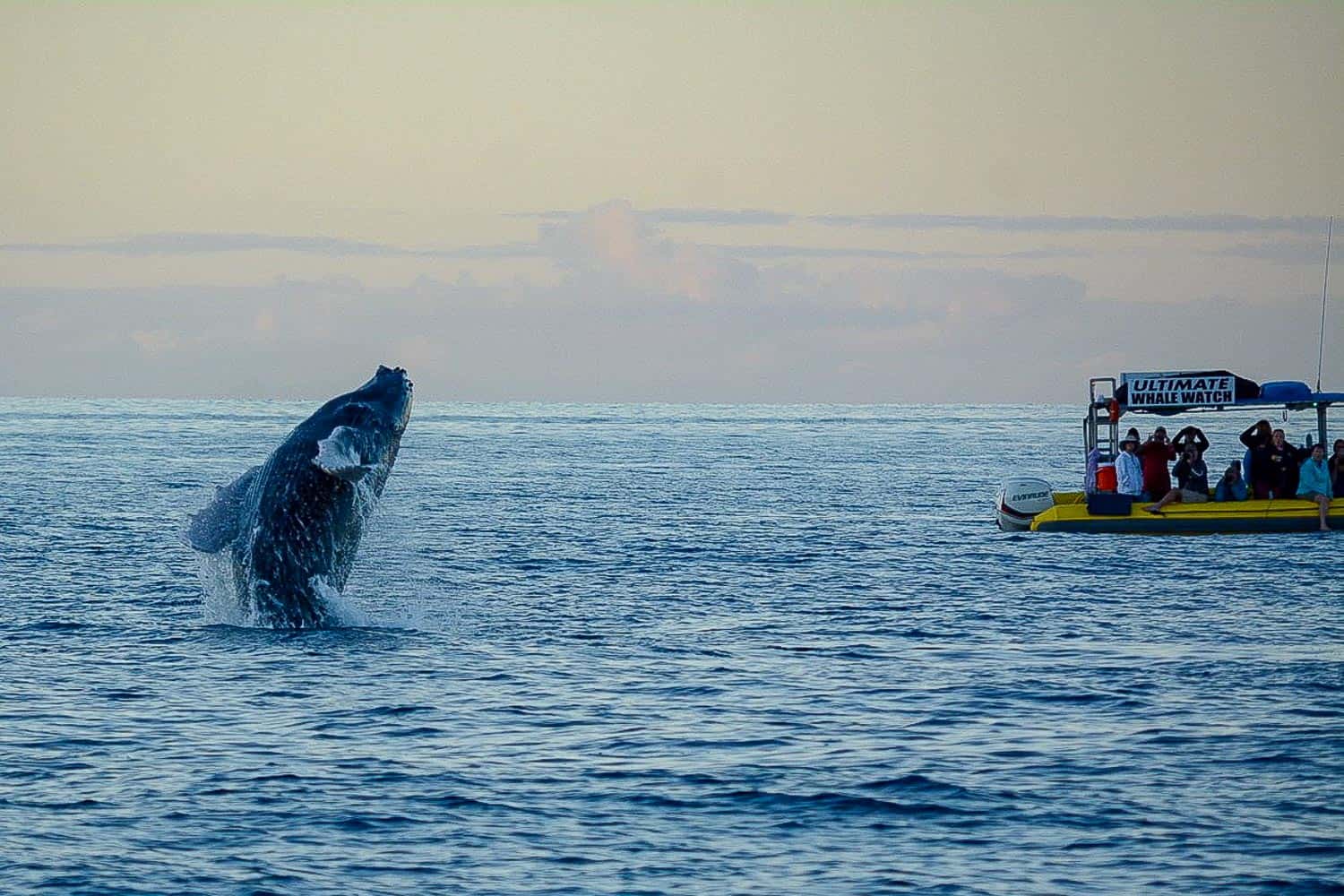 Our favourite experience on Maui was seeing so many whales—on boat trips, from beaches, and even from our condo's balcony. We saw them breaching, tail slapping, with babies, and even singing while we were snorkelling—magical! It really was a dream come true because we've wanted to see whales for ages but have never had any luck.
Hawaii in general was rich in sea life—we often saw turtles and seals sleeping on beaches and dolphins swam alongside our boat on Kauai. ⠀
Japan
Osaka
Back to one of our favourite countries, Japan! Honestly, chilly Osaka in February was a shock after warm and easy Hawaii, but we soon adjusted to the wonderful confusion that is Japan.
Highlights were visiting Harry Potter World at Universal Japan, the beautiful 360º view of the city from Harukas 300 observatory, the vibrant Dotonbori area, and eating our way around the city (so many fantastic vegetarian options!). I also bought a new camera—the Sony A7iii!
Singapore
A Family Wedding
We took a week-long side trip from Japan to Singapore for Simon's brother's wedding and it was a wonderful day. It was great to catch up with family and we even dragged them to Universal Singapore for a fun day out (yes, we've been to lots of theme parks in the last few months!).
Japan (Again)
Finally, we're back in Japan for a few months where we'll be revisiting some of our favourite destinations as well as exploring new ones, experiencing the sakura (cherry blossom) season for the first time, and continuing to hunt down the best vegetarian eats.
Business Growth
In last year's nomadiversary post I wrote about how we'd been experiencing a worrying decline in our blog traffic. It was a wake up call and we refocused our efforts on the blog—Simon finished the new website design and I learnt more about SEO in order to increase our Google traffic to the blog (which has always been our number one source of visitors).
I updated old posts and wrote new posts based on what people were actually searching for (rather than what I thought they might be interested in). The website Digital Nomad Wannabe and the KeySearch tool have been particularly helpful.
Well, the work paid off and our business has grown hugely over the last year. Traffic doubled in Year 9 with 1.7 million visitors to the blog and our income more than doubled. Our income is entirely passive (from affiliates, advertising, and our app and book), so if we take a few months off work, we continue to earn.
After many years of needing to balance inexpensive and expensive destinations, this has given us a lot of financial freedom and we've been able to visit wherever we wanted this year (without any press or sponsored trips).
In addition, it has enabled Simon to realise a dream and work on making an adventure game without worrying about money. He's also had time for creating fantastic artwork on Instagram and venturing into video game streaming on Twitch.
It has been another fantastic year and we look forward to seeing what Year 10 (!) brings.
Thank you so much to everyone who has supported us this year by reading the blog, recommending it to friends, and buying our Trail Wallet app and The Carry On Traveller book.
Enjoyed this post? Pin it!