This page contains affiliate links. Please read our disclosure for more info.
Alberobello is the best place to see Puglia's most iconic image—trulli, unique huts with conical roofs found scattered amongst the olive groves all over the Valle d'Itria in southern Italy.
These strange limestone dwellings look like somewhere a hobbit might reside and there's nothing else like them anywhere in the world.
Contents
What are Puglian Trulli?
Trulli are conical stone huts built using drywall construction, a prehistoric building technique that is still used in the region today.
Instead of using mortar the stones are layered on top of each other. Puglia is made of limestone bedrock so it was easy to find building materials—the boulders were collected from fields.
The origins of the trulli are debatable but one of the beliefs is that they were an elaborate form of tax evasion.
In the mid 14th century the Count of Conversano was given some uninhabited land as a reward for his services in the Crusades. He colonised the land, bringing in peasants from other areas and allowing them to build these simple stone huts.
The Count didn't want the authorities to know that a village existed here so he could avoid paying taxes. If anyone came to investigate, the villagers would remove the key stone, the trulli would collapse and they'd flee to the surrounding countryside.
It would take them six months to rebuild again. This crazy practice continued for 300 years until 1797 when it became an official town.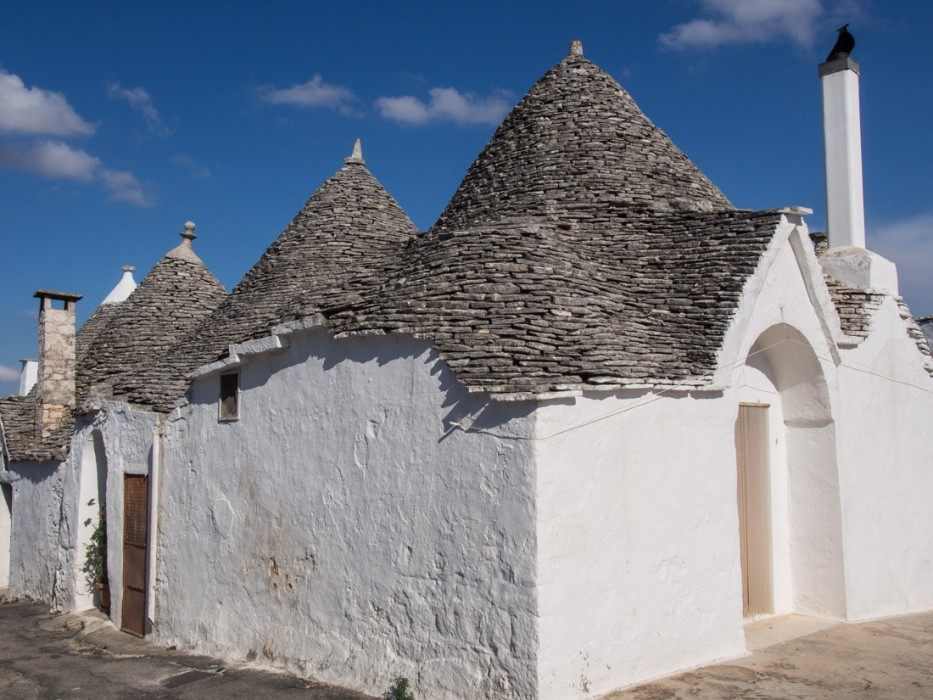 You can find trulli all over the countryside in various states of disrepair, some derelict and beginning to be absorbed back into the limestone earth, others restored to their former glory and now used to house tourists.
Visiting the Trulli Town of Alberobello
The biggest concentration of trulli is in Alberobello, a whole town made of 1500 trulli and a UNESCO world heritage site.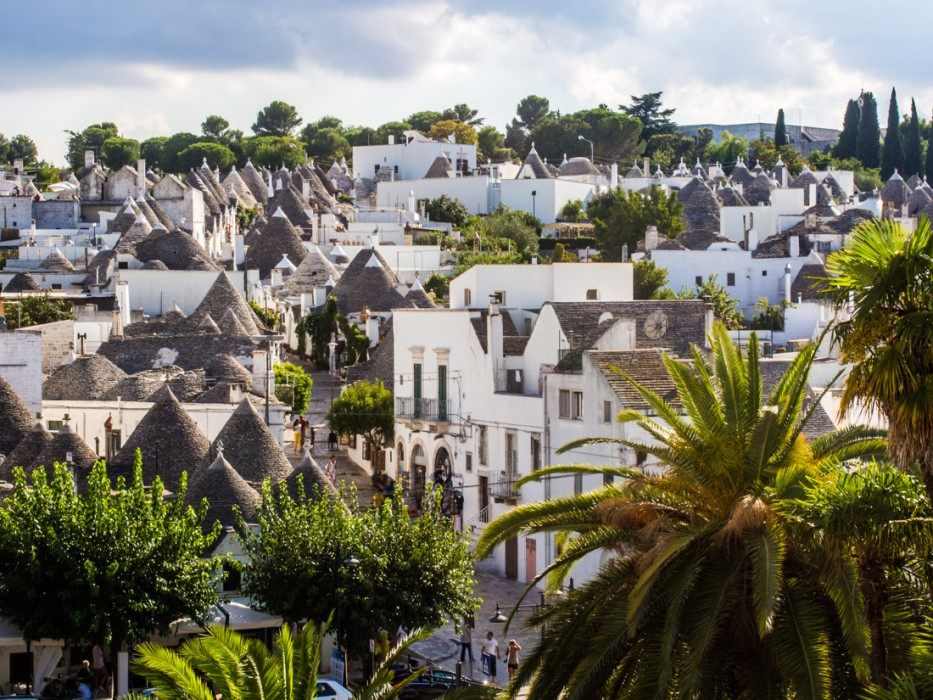 Alberobello is Puglia's most touristy town and many of the trulli are now souvenir shops selling miniature trulli and local produce, but it's still an enchanting place.
We skipped Alberobello on our first trip to Puglia as we'd heard it was too touristy, but on our second visit we enjoyed spending a few hours exploring the unique houses.
I wouldn't really want to stay in the town (I prefer the surrounding countryside and less touristy Puglia towns), but it's definitely worth doing a half day trip to Alberobello.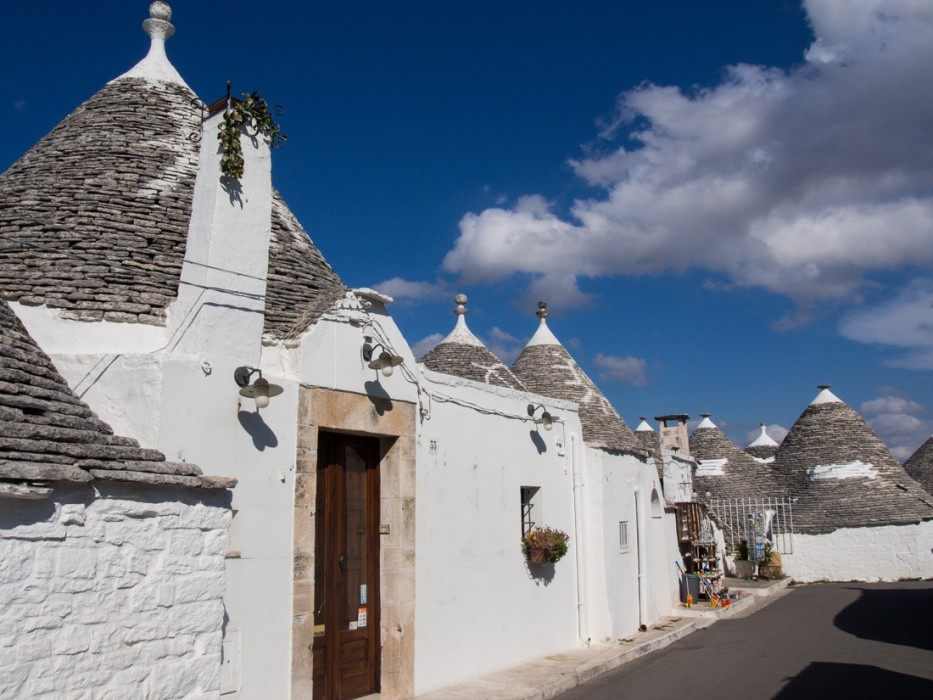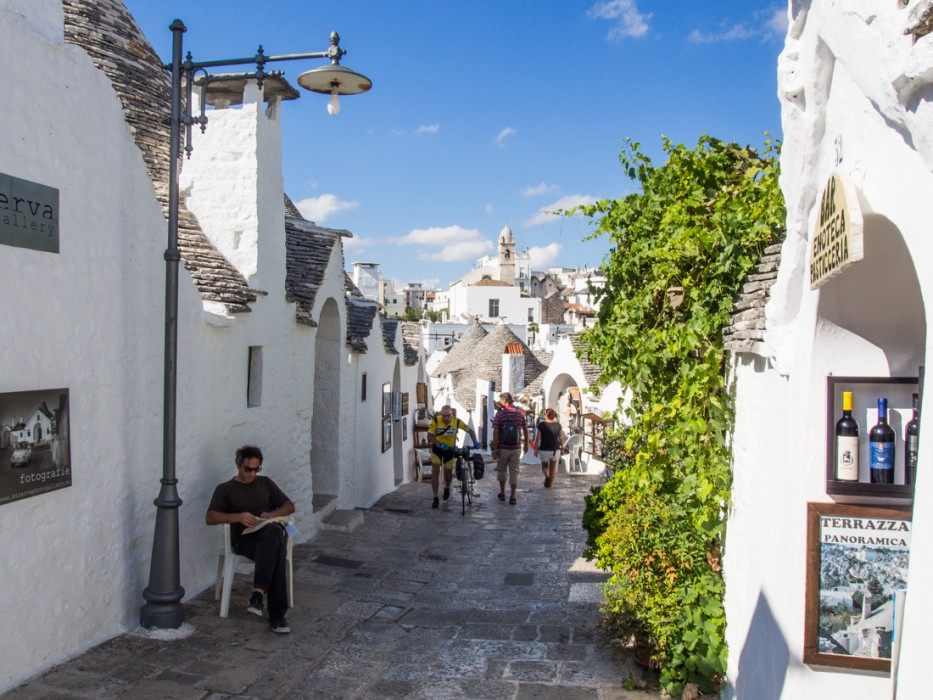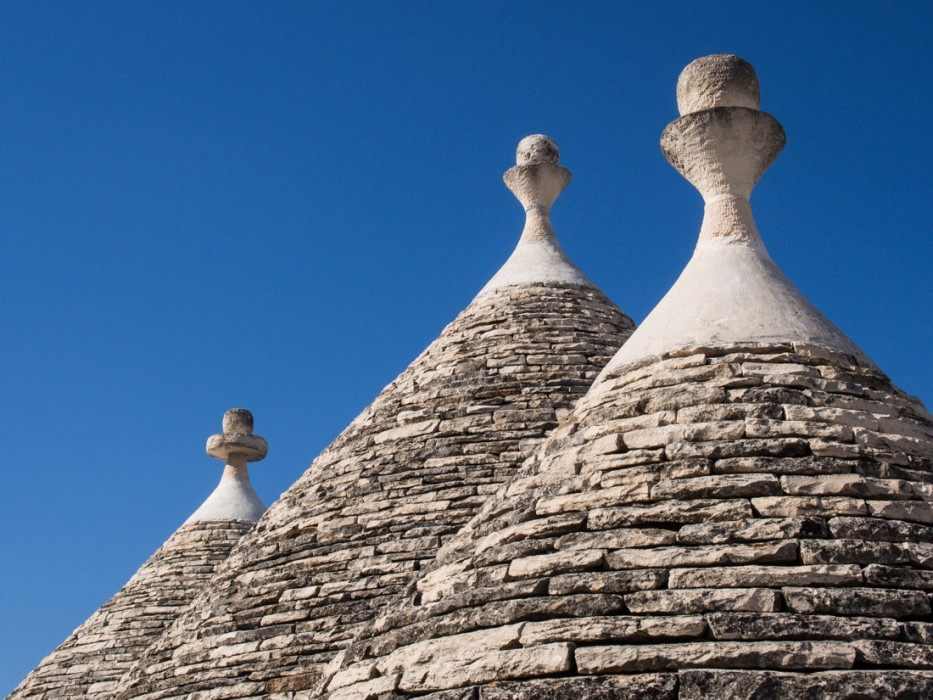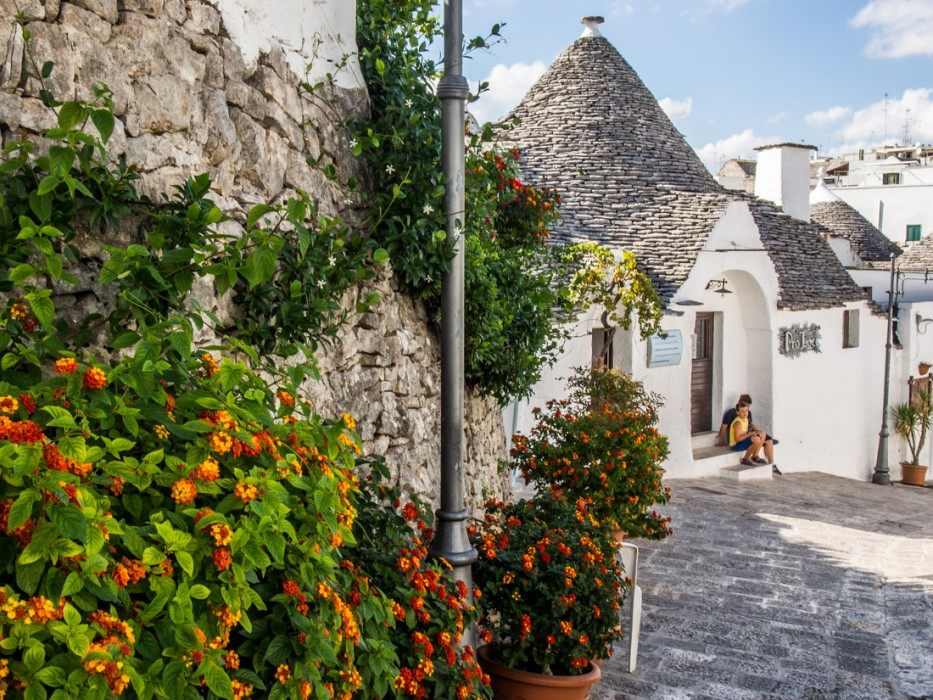 There's even a trullo church San Antonio.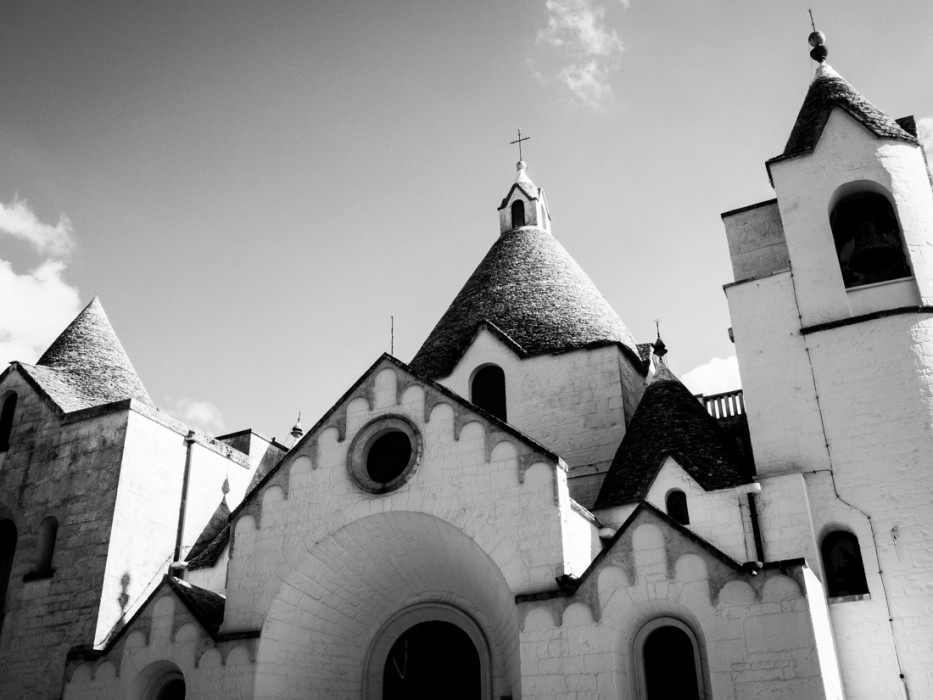 The Best Part of Alberobello
To avoid the crowds cross over to the Aia Piccola area where trulli are still used as real homes and the streets are tourist free.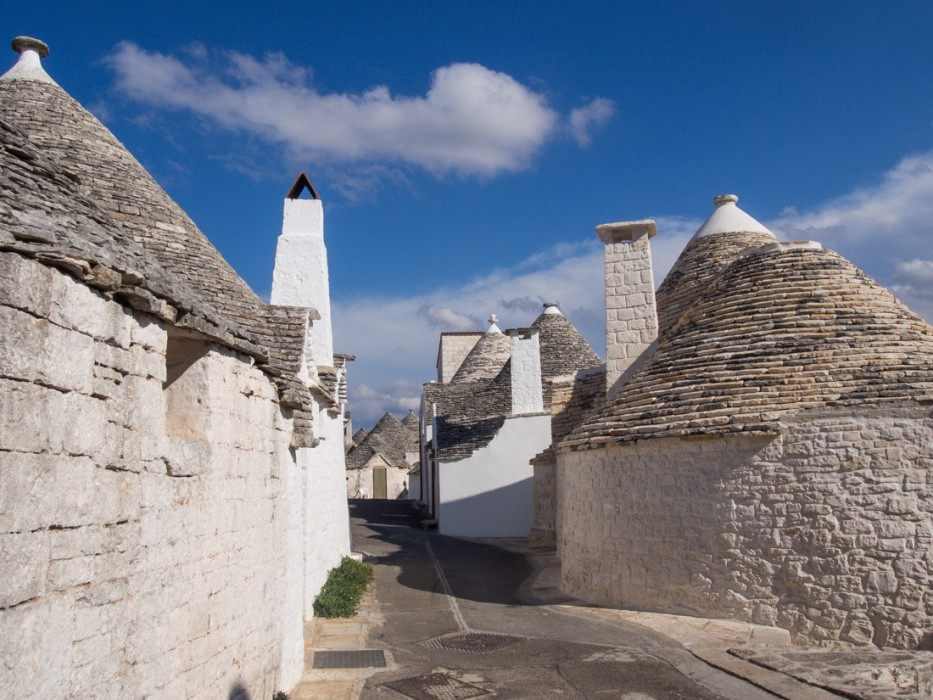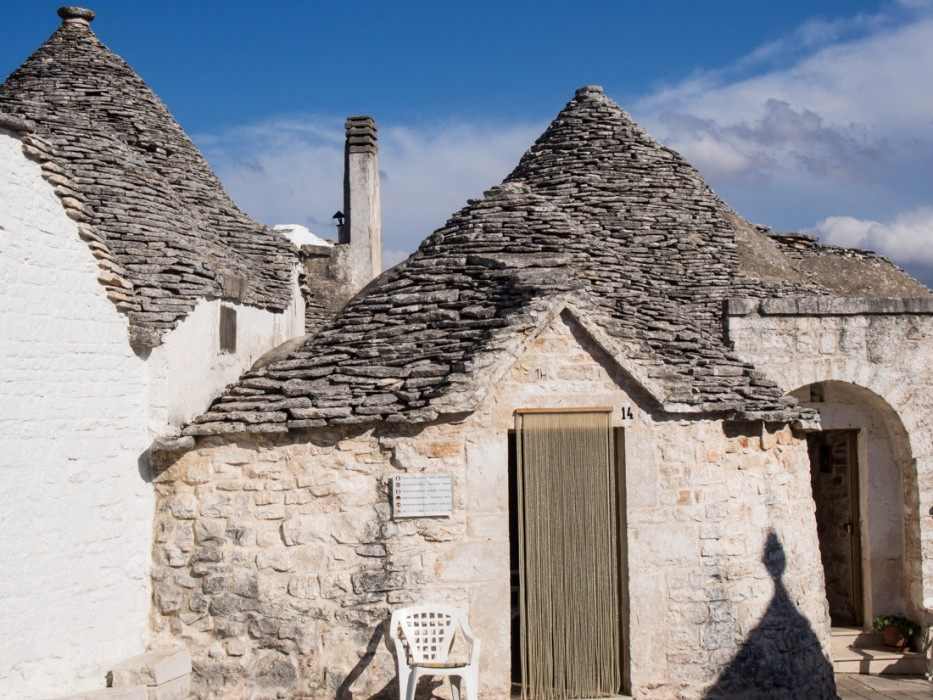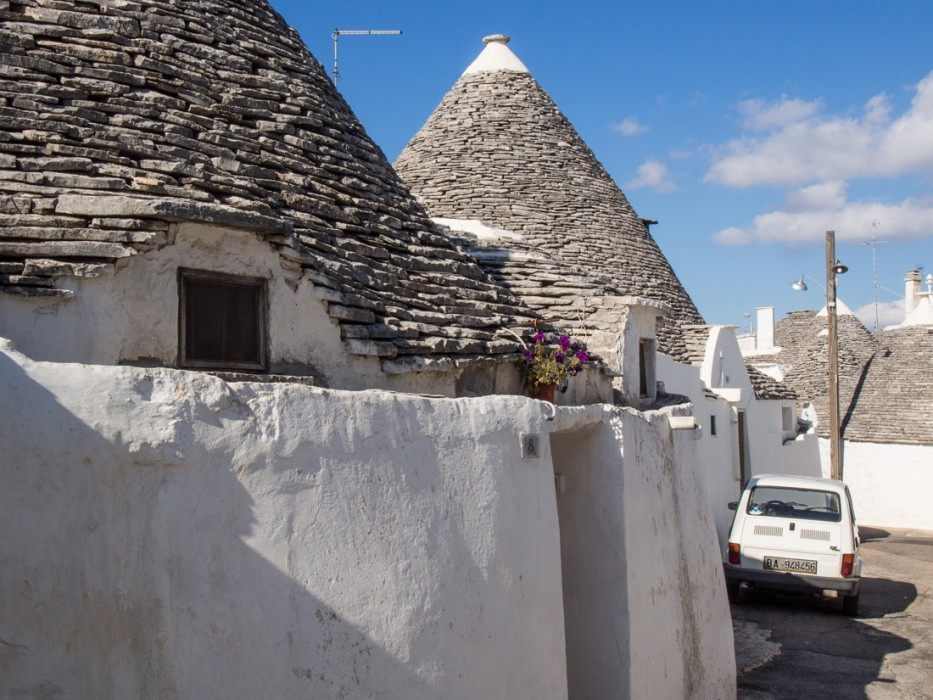 Staying in a Trullo in Puglia
In Alberobello
Staying in a trullo is a unique experience. If you'd like to stay in one in Alberobello, Tipico Resort has a range of lovely trulli all over the town and gets excellent reviews.
In the Valle d'Itria Countryside
We stayed in a trullo at Masseria Ferri, a working farm in the countryside between Martina Franca and Ostuni about 25 minutes from Alberobello.
Our cute trullo stayed wonderfully cool in the summer heat, the family that runs the place is very welcoming, and the food was superb. There's now a pool too.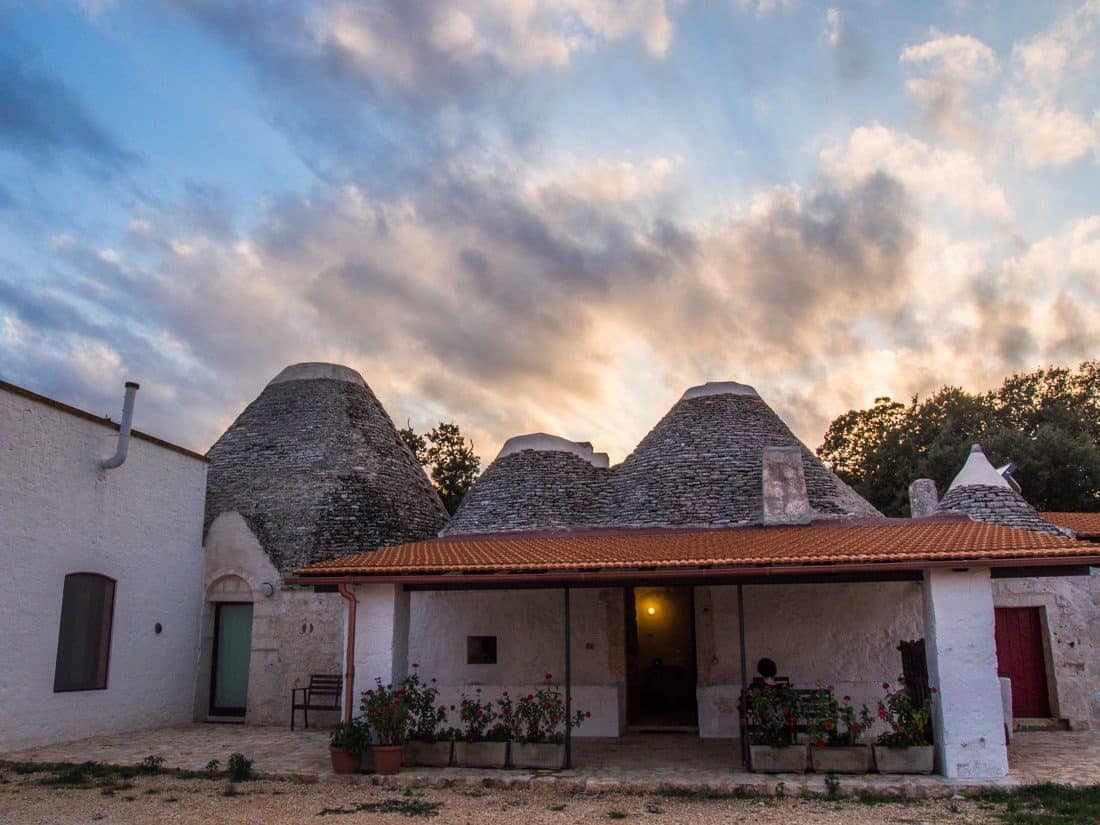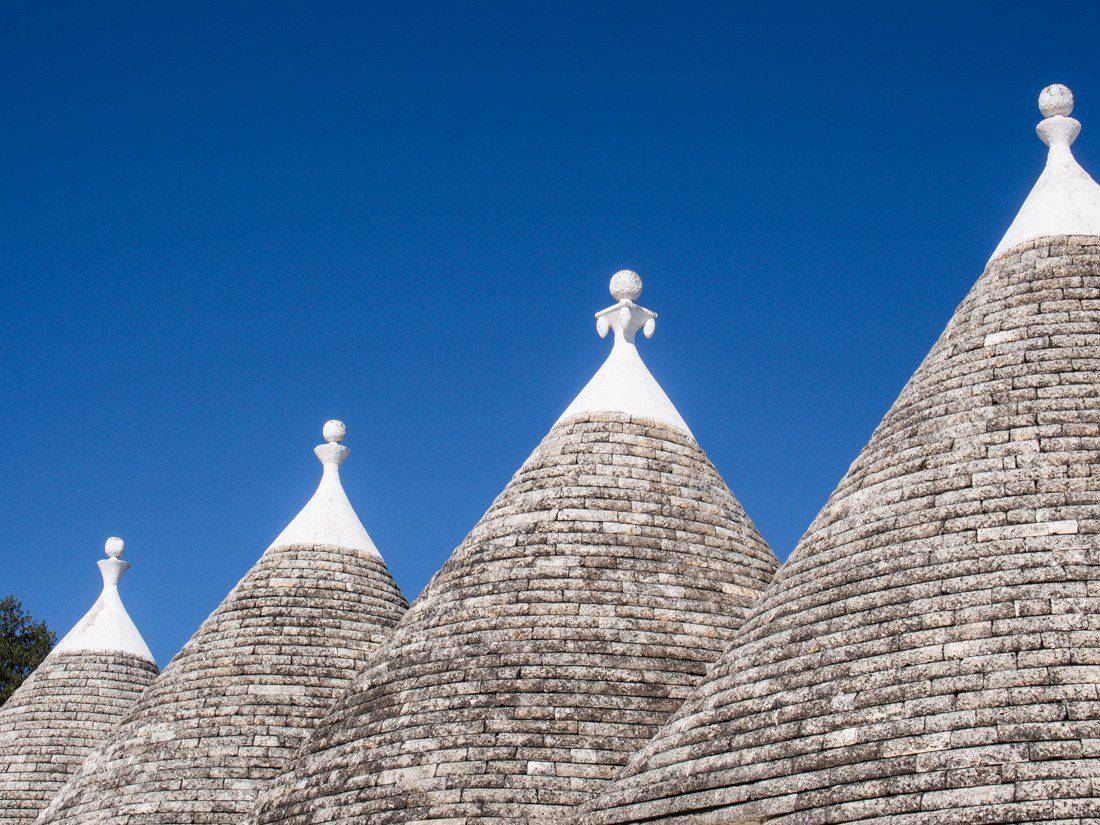 I also recommend the two-bedroomed trulli at Trullo Dei Messapi near Ceglie Messapica, a 35-minute drive from Alberobello. There are three houses on the beautiful property with a large pool, jacuzzi and lots of flowers and trees.
We stayed in one of the one-bedroomed stone cottages but the larger trulli would be ideal for a group.
It's a peaceful area full of trulli and the owners are very welcoming—they brought us fresh bread every morning and provided homemade cake and fruit from the property for breakfast.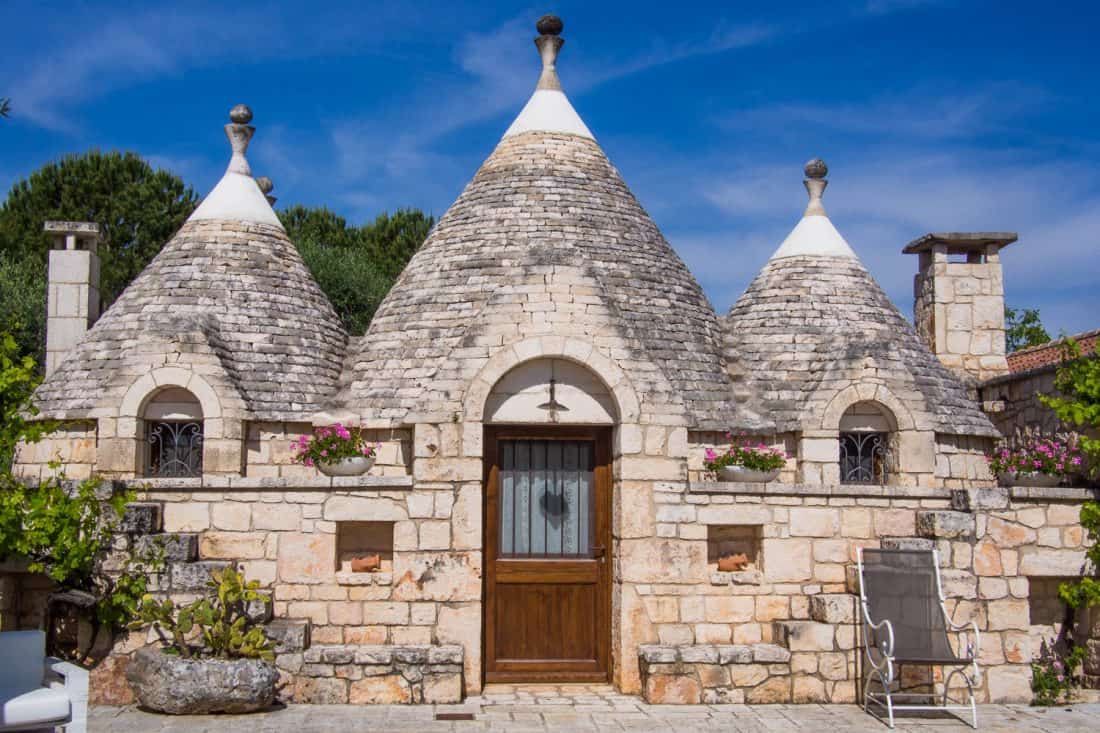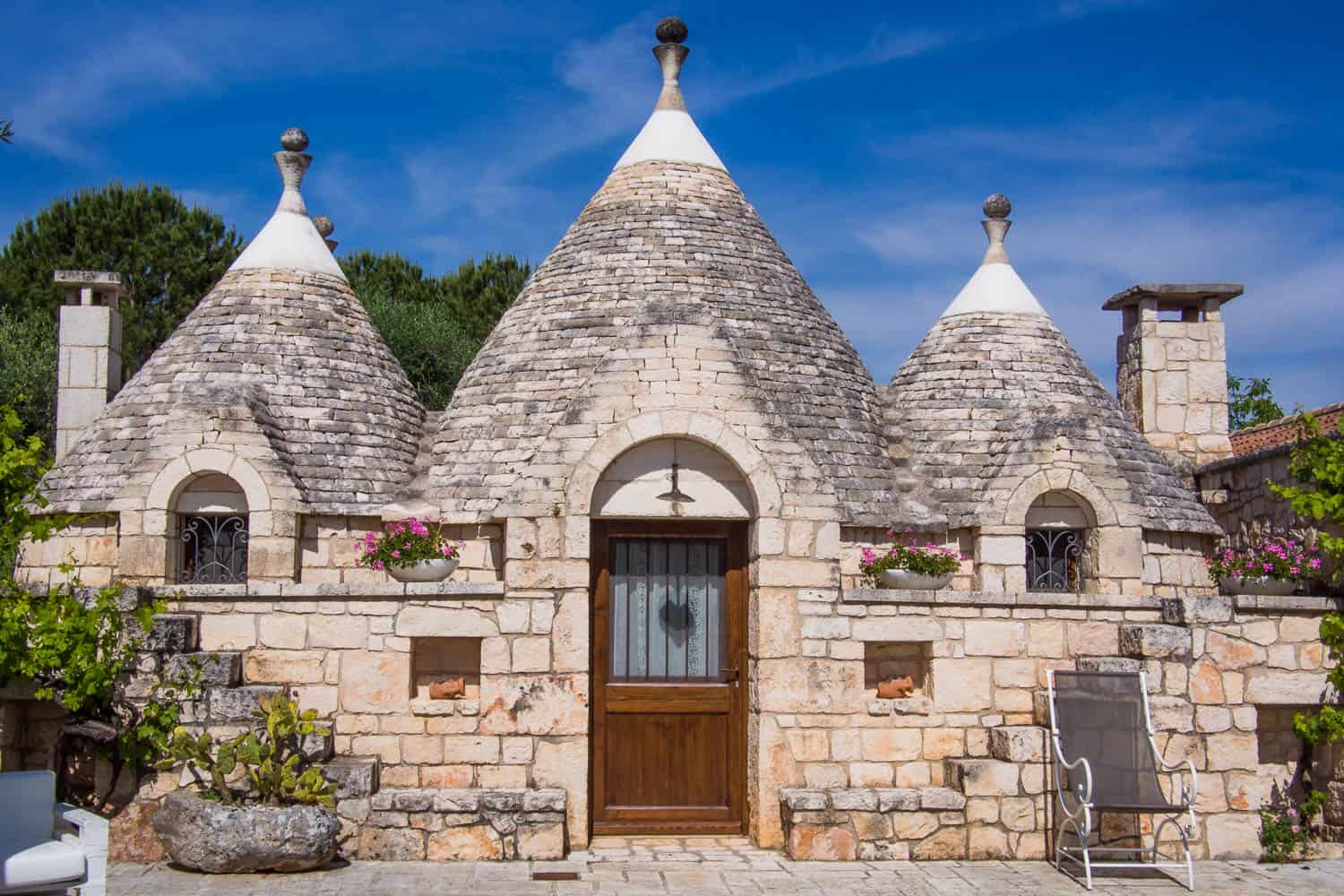 Is Alberobello Worth Visiting?
Yes, Alberobello is worth visiting. I don't recommend staying there or going too far out of your way to visit, but don't miss seeing the unique trulli both in Alberobello and amongst the olive trees in the Valle d'Itria countryside.
The trulli are one of the things that make Puglia so special.
More Puglia Posts
Read our other Puglia blog posts to help you plan your trip to the region:
General Puglia Tips
Central and Northern Puglia
Salento Peninsula