This page contains affiliate links. Please read our disclosure for more info.
North Stradbroke Island (Minjerribah) is affectionately known as Straddie to locals, reflecting the relaxed vibe of island life that's so different from the nearby, much busier Gold Coast.
Despite being located in Moreton Bay, only 30km southeast of Brisbane, it flies under the radar for many visitors to Queensland. It's well worth visiting, though, even on a day trip, or ideally for a few days for a relaxing break.
Most of the island is undeveloped so a trip here is all about nature—lazing on the golden beaches, walking the North Gorge coastal trail, surfing and swimming and even scuba diving in the ocean, and spotting kangaroos (we saw so many!), whales, and dolphins.
Here I share our picks for the best things to do on North Stradbroke Island. I also include how to get there, where to stay, and a handy map with everything mentioned.
Contents
A Few Things to Know About Straddie
North Stradbroke Island is the second largest sand island in the world. (K'gari is the largest and is well worth visiting too—it's about three hours north).
The traditional owners of Minjerribah are the Quandamooka people.
The three small communities on the island are Dunwich (where the ferry arrives), Point Lookout (which has the best beaches and cafes), and Amity Point (quieter with sunset views).
Originally there was only one Stradbroke Island, but in 1896 it split into North Stradbroke Island and South Stradbroke Island, separated by Jumpinpin Channel. On South Stradbroke there are no cars and only one resort.
Mobile phone signal is limited on Straddie. Telstra has the best coverage.
Best Things to Do on North Stradbroke Island
1) Experience the Stunning North Gorge Walk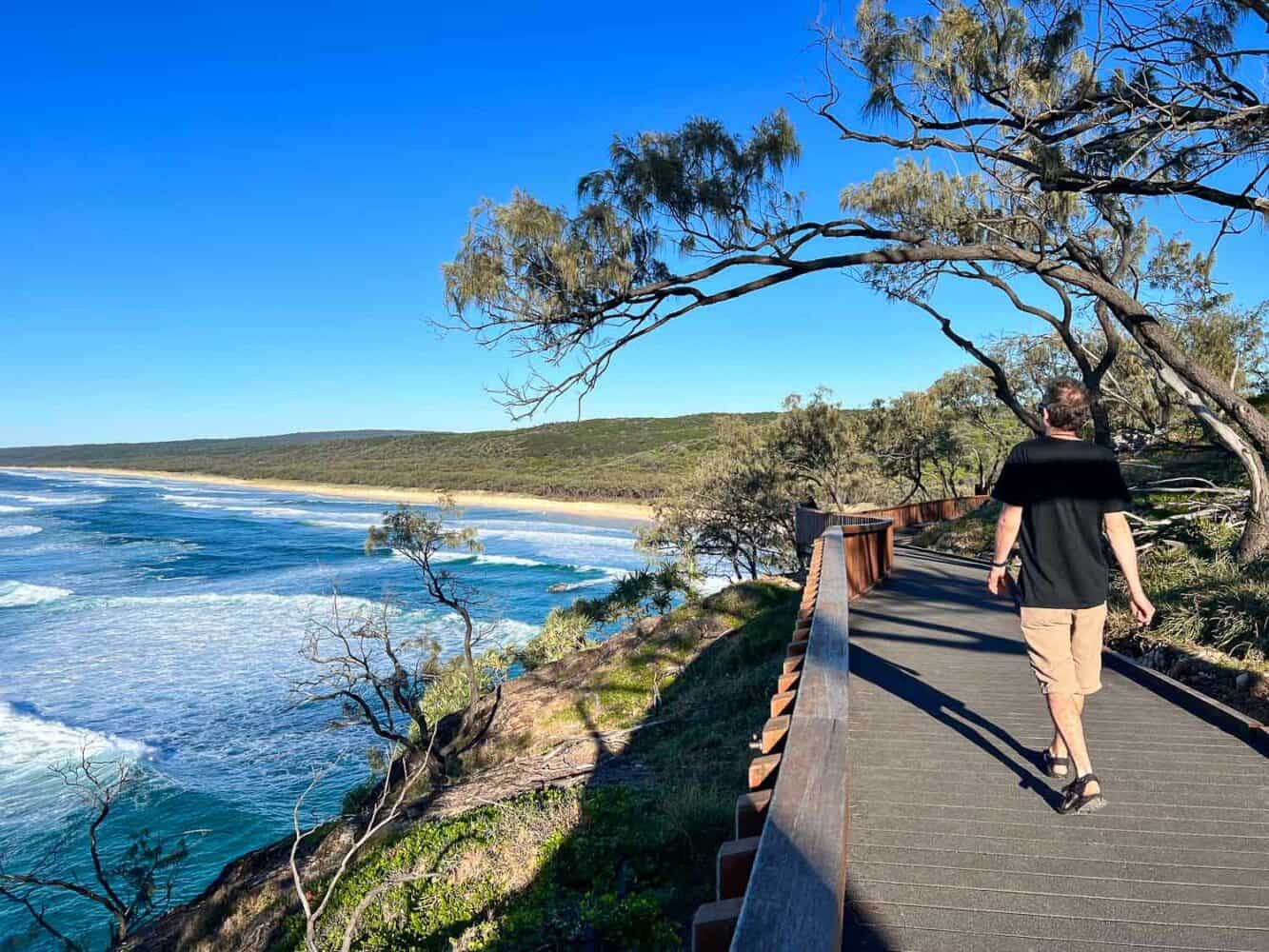 North Gorge Walk is the most popular attraction on North Stradbroke Island and for good reason.
This short coastal trail in Point Lookout is stunning with views of sandy beaches, rocky coves, and crashing waves.
You can spot plenty of wildlife including kangaroos, dolphins, whales (in winter), and even manta rays if the ocean is calm enough.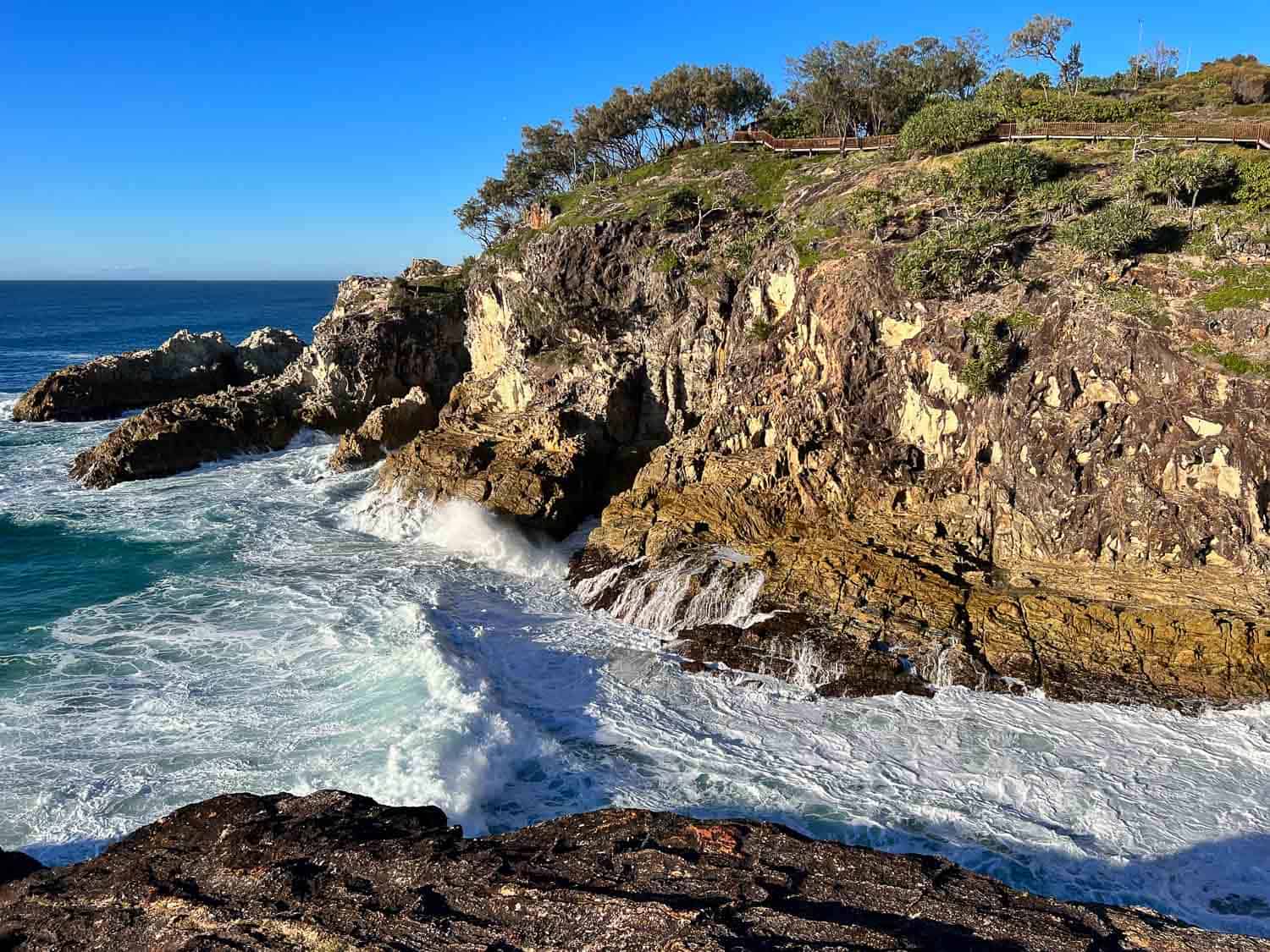 The 1.2km one-way walk starts opposite Oceanic Gelati and is a mix of gravel trail and boardwalk. There are lots of steps but it's not too difficult. It took us 30 minutes including lots of stops.
Near the start you'll see Frenchman's Beach down below and it ends above Main Beach, where you can watch the surfers.
At the end, follow the path back along the road for a few hundred metres to the starting point, head back on the trail if it's not too busy (as I did on my morning run) or continue down to South Gorge Beach and Main Beach.
North Gorge Walk is best early in the morning when it's quieter and you have a better chance of seeing kangaroos.
2) Breakfast at Blue Room Cafe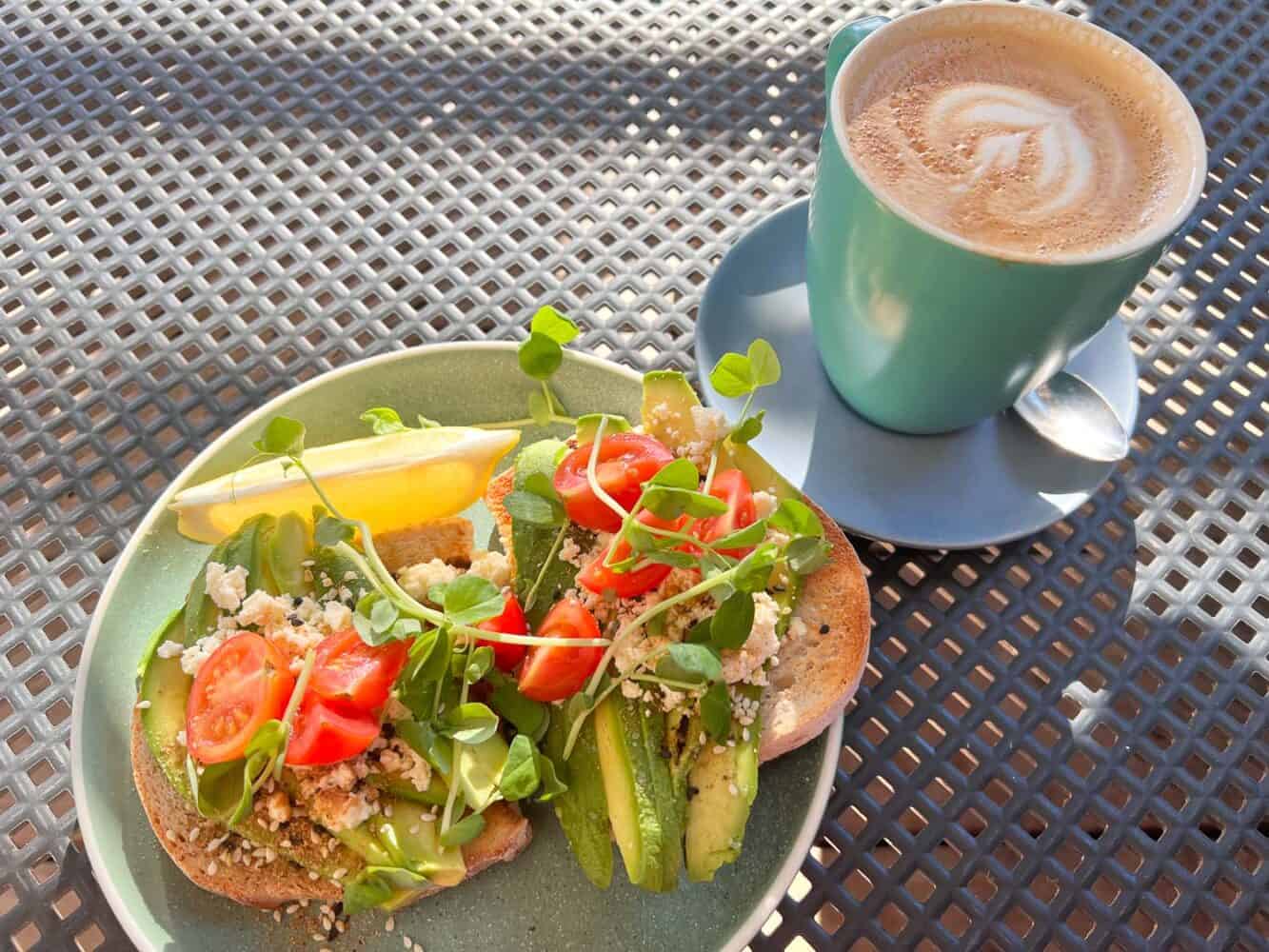 While there aren't a ton of restaurants on North Stradbroke Island, there are enough that you don't need to self-cater.
Blue Room Cafe in Point Lookout is one of the most popular places to eat on Straddie. Located close to the North Gorge Walk with ocean views from the terrace, it's the ideal spot for breakfast after your early morning walk.
The menu is mostly cabinet food (salad wraps, sandwiches, yoghurts, baked goods) with a few specials. We ordered waffles and avocado toast and both were good.
It does get busy, so go early for an outside table, or get your food to take away.
3) Swim at Cylinder Beach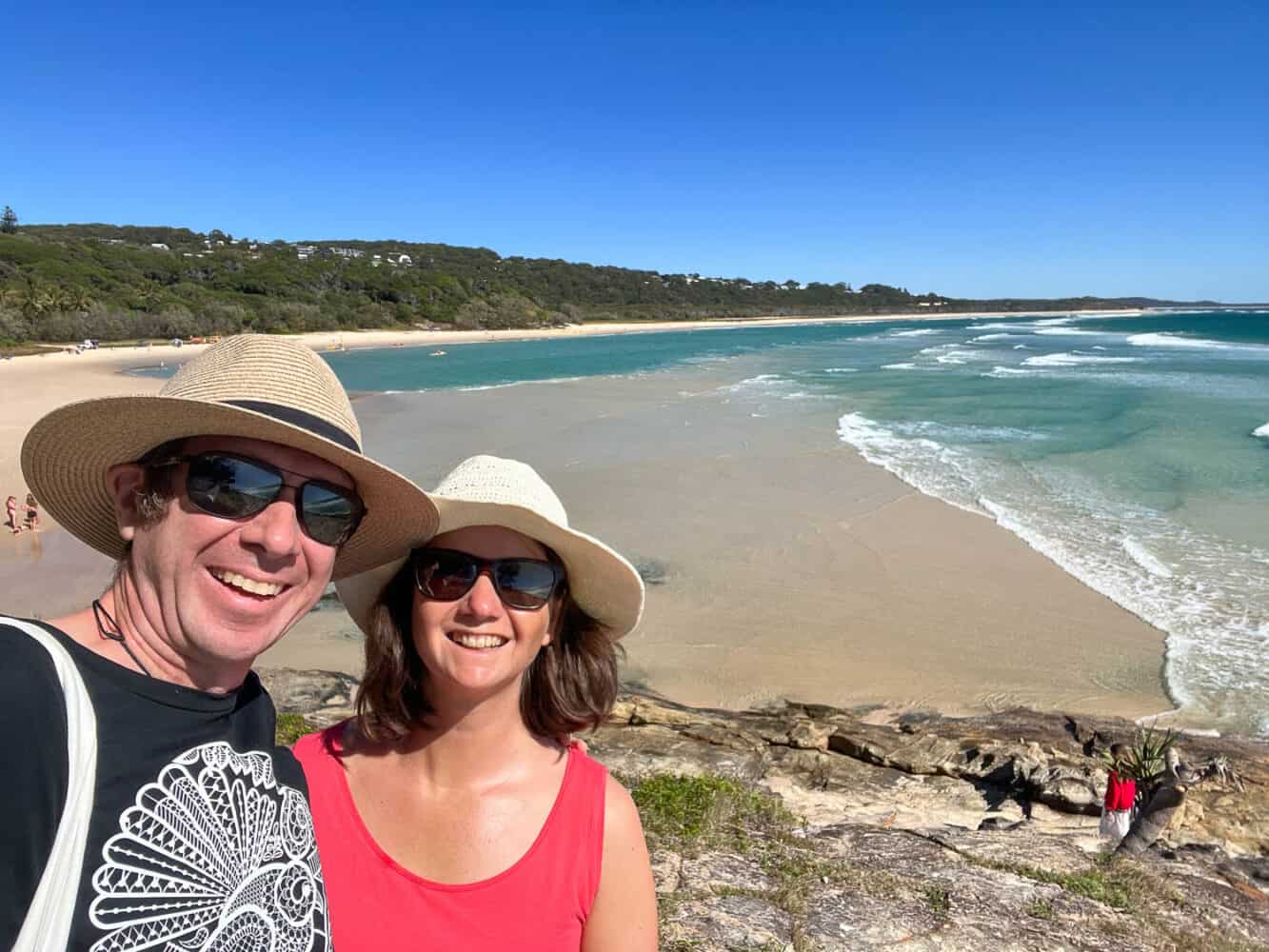 There are plenty of North Stradbroke Island beaches to enjoy (most of them in Point Lookout), but Cylinder Beach is usually the best for swimming.
It's protected by a sandbar so it's usually calmer than the other more surfable spots. There's a patrolled area so swim between the flags.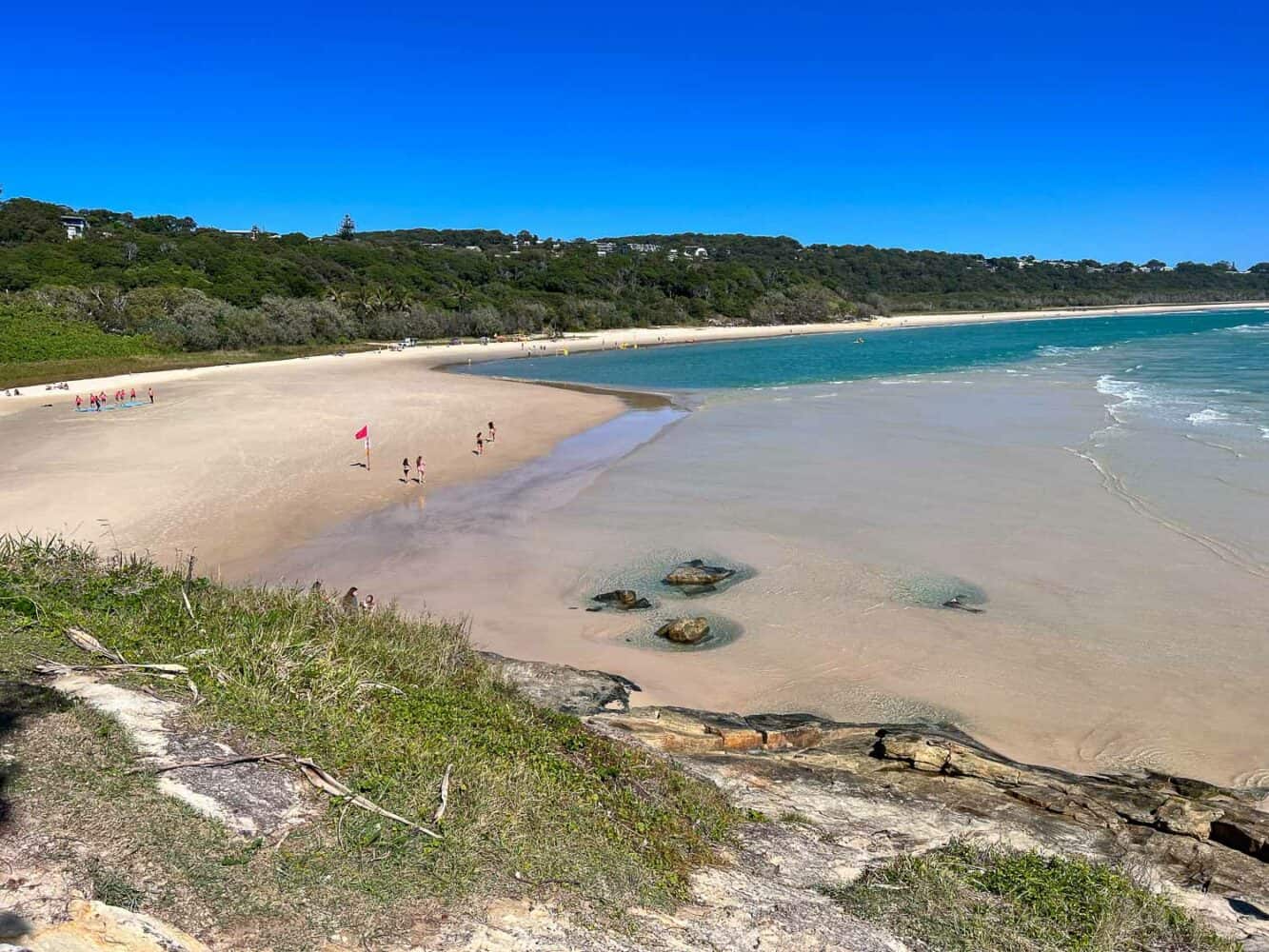 Cylinder Beach is easily accessible from the car park with a coffee cart (Coffee in Cylinder's) and there are toilets and showers. It's ideal for a beach day and popular with families.
Despite its popularity, there's plenty of space to spread out, and for extra tranquillity, you could head right over the rocky headland to Deadman's Beach (check out the rock pools at low tide) or left to the long, empty Home Beach.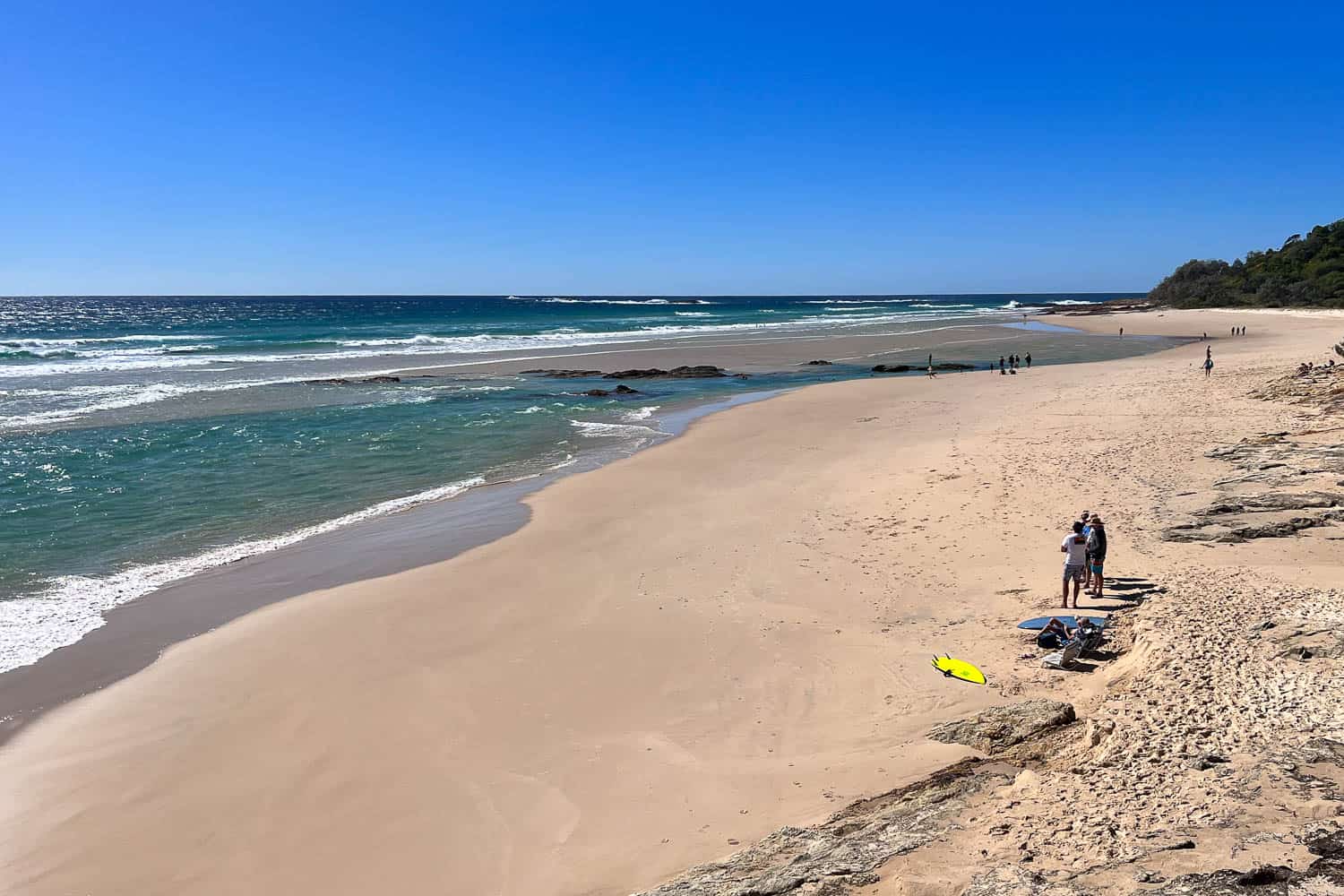 Stradbroke Island Beach Hotel is just above the beach and the pub has ocean views from the deck. We don't recommend the food unless you have no other option—it's average pub grub.
4) Admire Frenchman's Beach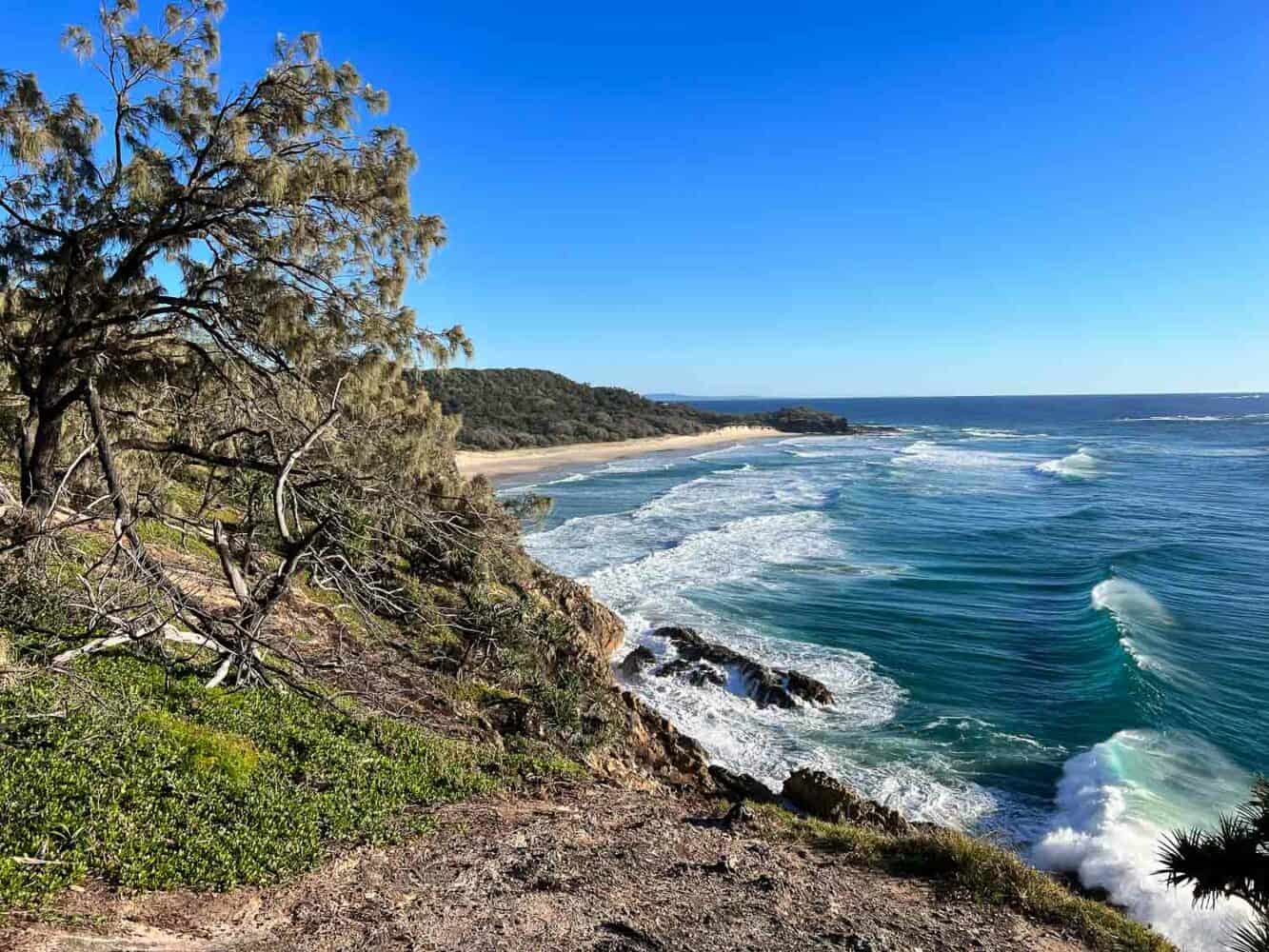 Frenchman's Beach is another stunning Point Lookout beach. You can see it from above near the start of the North Gorge Walk, but for a closer look, walk north along the coastal pathway (just five minutes from Oceanic Gelati).
They are currently working on extending the Minjerribah Panorama Coastal Walk, so unfortunately the steep steps down to Frenchman's are closed until mid-2023.
You can still see it from above on some of the lookout platforms (also great for whale watching in winter). The 500-metre stretch of golden sand is backed by steep forested bluffs and has a remote feel.
You can currently access Frenchman's Beach by walking over the headland from Deadman's Beach.
5) Enjoy a Gelato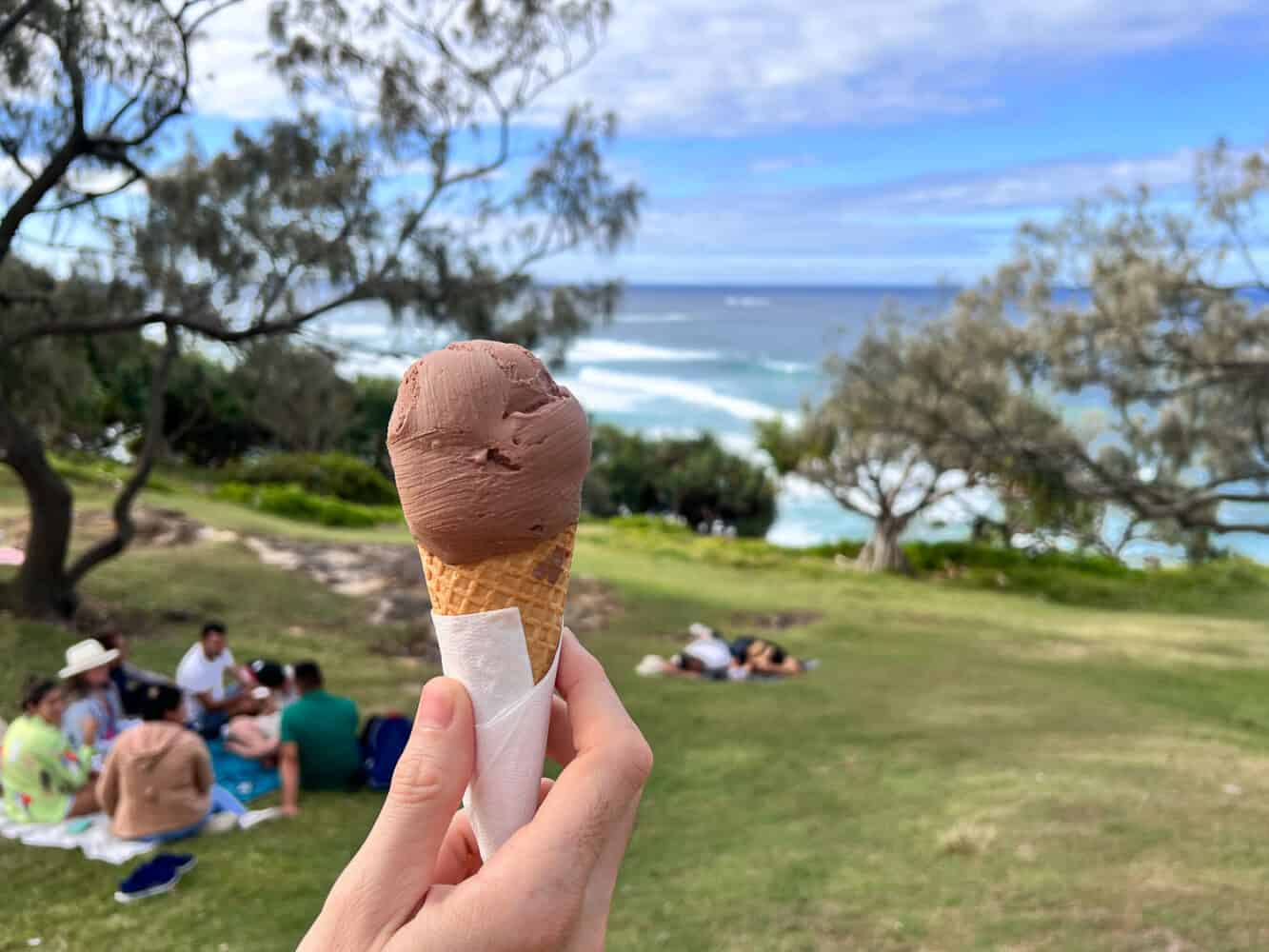 Opposite the start of the North Gorge Walk are two gelato places. While neither is Italy-level (for that, head to Massimo's in Noosa), they are both tasty and ideal for an afternoon treat.
Oceanic Gelati looks more natural and is more affordable, but Simon preferred the richer chocolate gelato at Bella Balena. Try them both!
This area is an eating hub on the island. Blue Room Cafe is close by and Fishes at the Point is a popular fish and chips spot with outside tables.
The grassy lawn at the start of North Gorge is the perfect place to picnic or enjoy your ice cream with an ocean view.
6) See the Sunset at Amity Point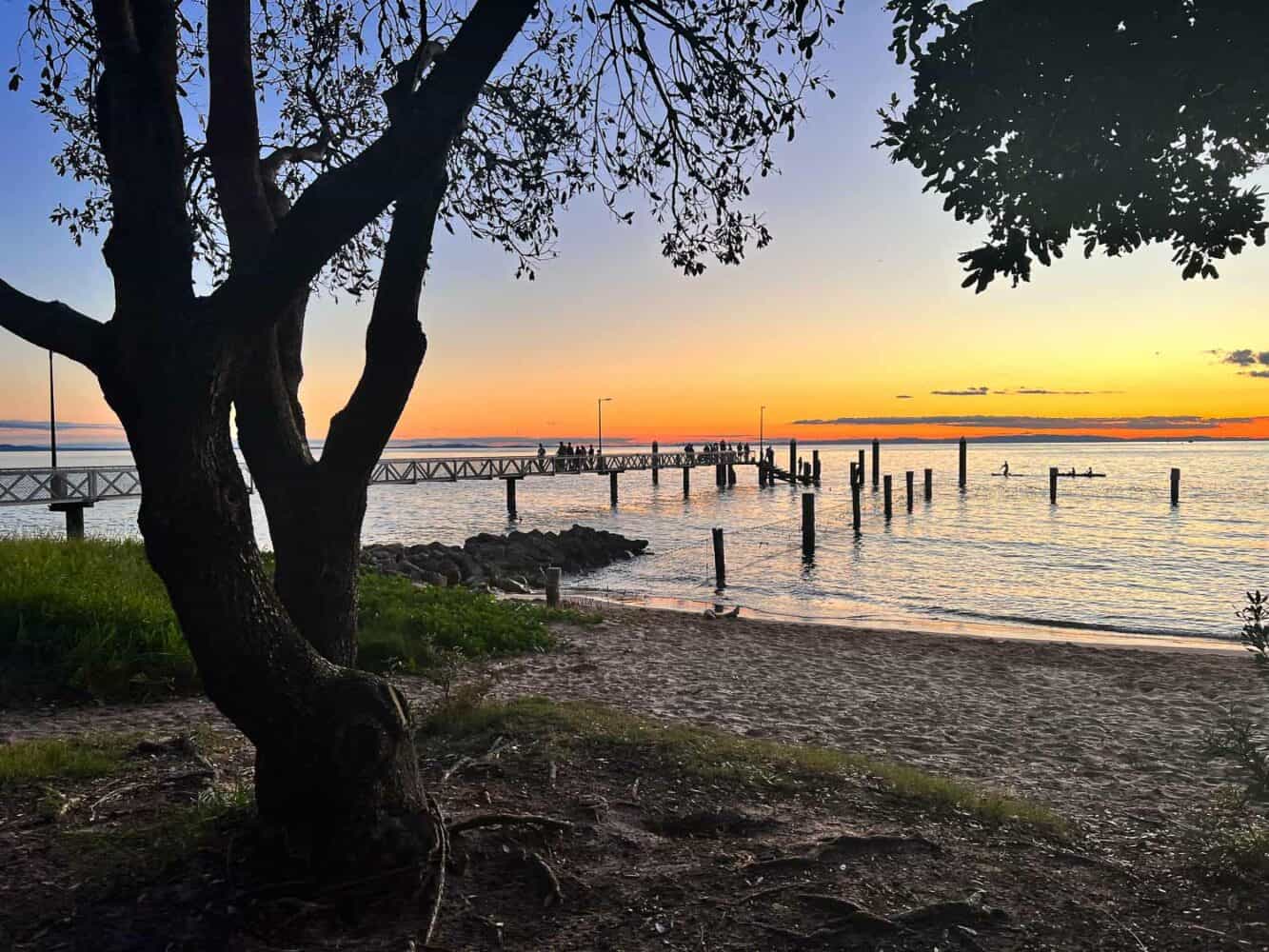 Amity Point is a quieter community in the northwest of Straddie, a 15-minute drive from Point Lookout.
The beach is less impressive here but the water is much calmer.
Amity Point's jetty is the best place on the island to see the sunset. As well as the colourful sky, we also saw huge pelicans and a dolphin swimming very close to the jetty.
There are picnic tables and public BBQs, so this would be a great spot to bring your own dinner. Plenty of people were enjoying a glass of wine as the sun went down.
7) Dinner at Sealevel 21
After sunset, we had dinner at Sealevel 21, a five-minute walk from Amity Point jetty.
The food is more creative than most places on the island with good vegetarian options. We enjoyed the lentil and chickpea burger and the Mediterranean vegetable stack.
Seating is all outside so bring a sweater in the cooler months. It's worth booking a table as there isn't much else around here if you can't get in.
8) Spot Kangaroos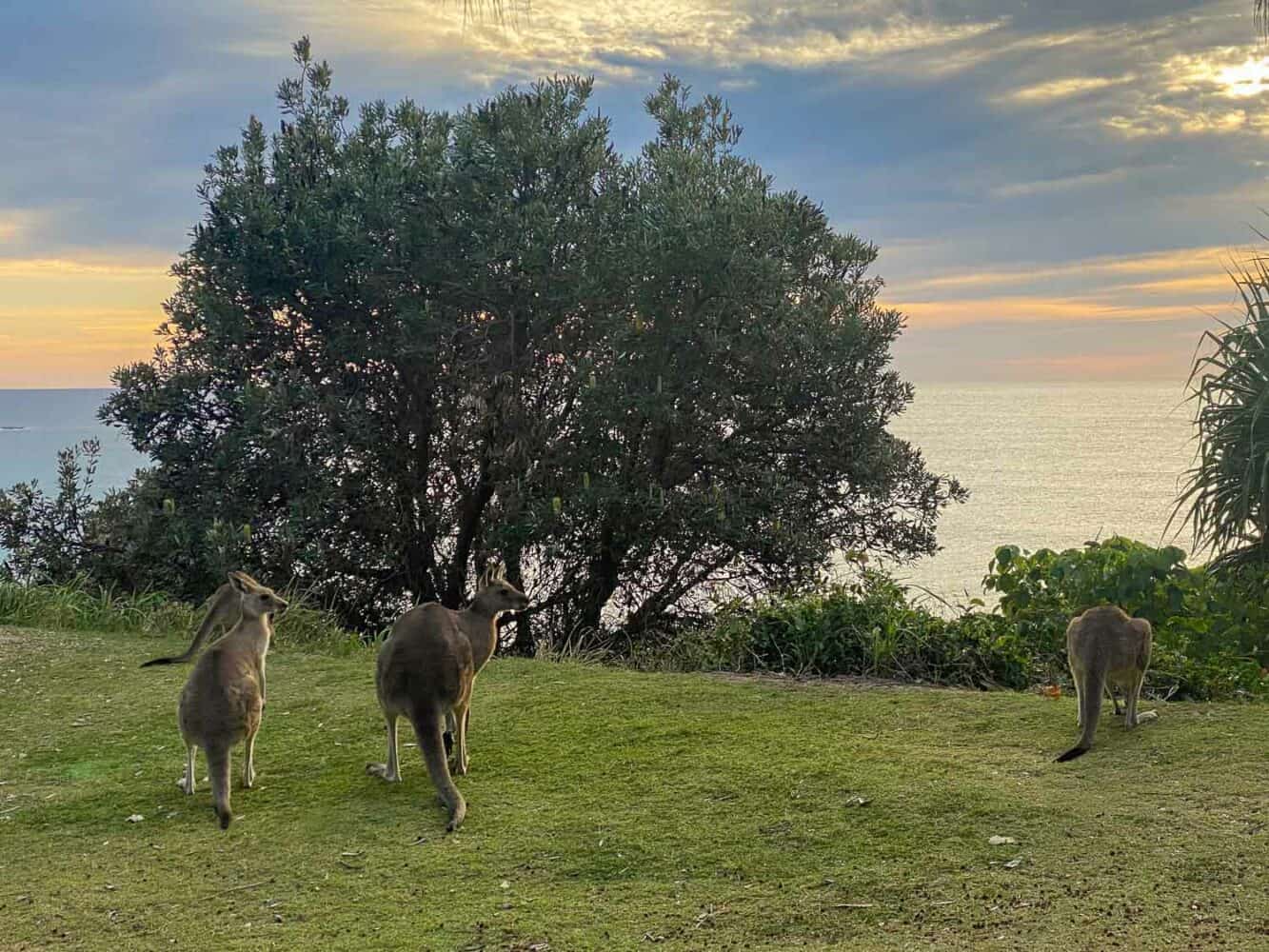 One of our favourite things about North Stradbroke Island was seeing so many kangaroos—we saw about 20 during our two days on the island!
It was fun to see them grazing and even more exciting seeing them hop.
The best place to spot them is on the North Gorge Walk early in the morning (possibly also at dusk). I saw them both mornings very close to the trail and even saw a joey in a pouch.
We also saw them both nights grazing in people's front lawns in Point Lookout.
9) Look for Dolphins and Whales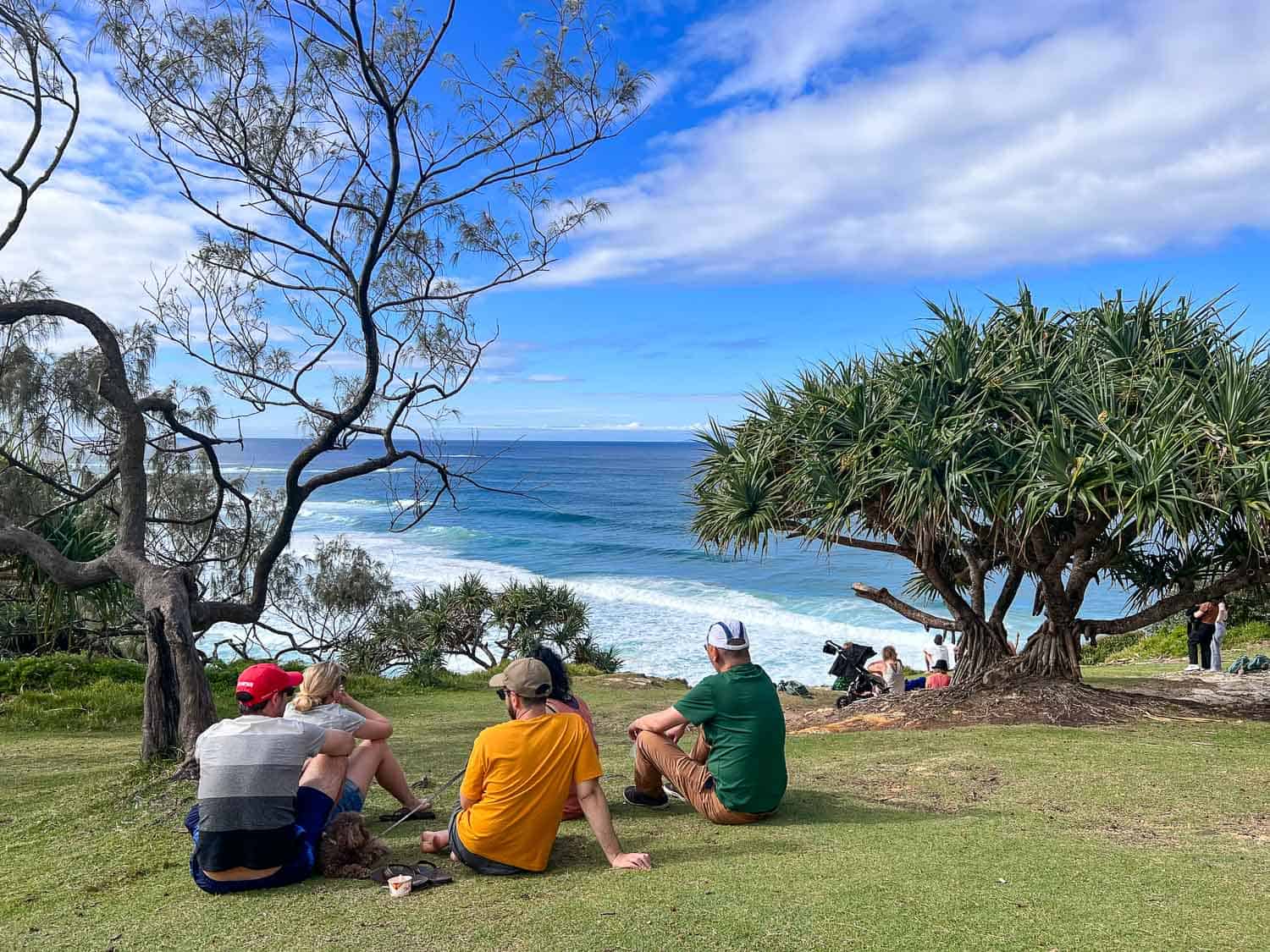 Straddie is also an excellent place to see dolphins and humpback whales.
We saw dolphins from up on the cliffs at the start of North Gorge (at the grassy picnic spot one afternoon) and much closer at Amity Point jetty at sunset.
We didn't see whales on our May visit as the season doesn't start until June (and runs until October). The North Gorge Walk is one of the best land-based whale-watching spots in Australia.
Some people also see manta rays and turtles swimming in the ocean on the walk, but it was too rough on our visit.
10) Hide Away at Tiny South Gorge Beach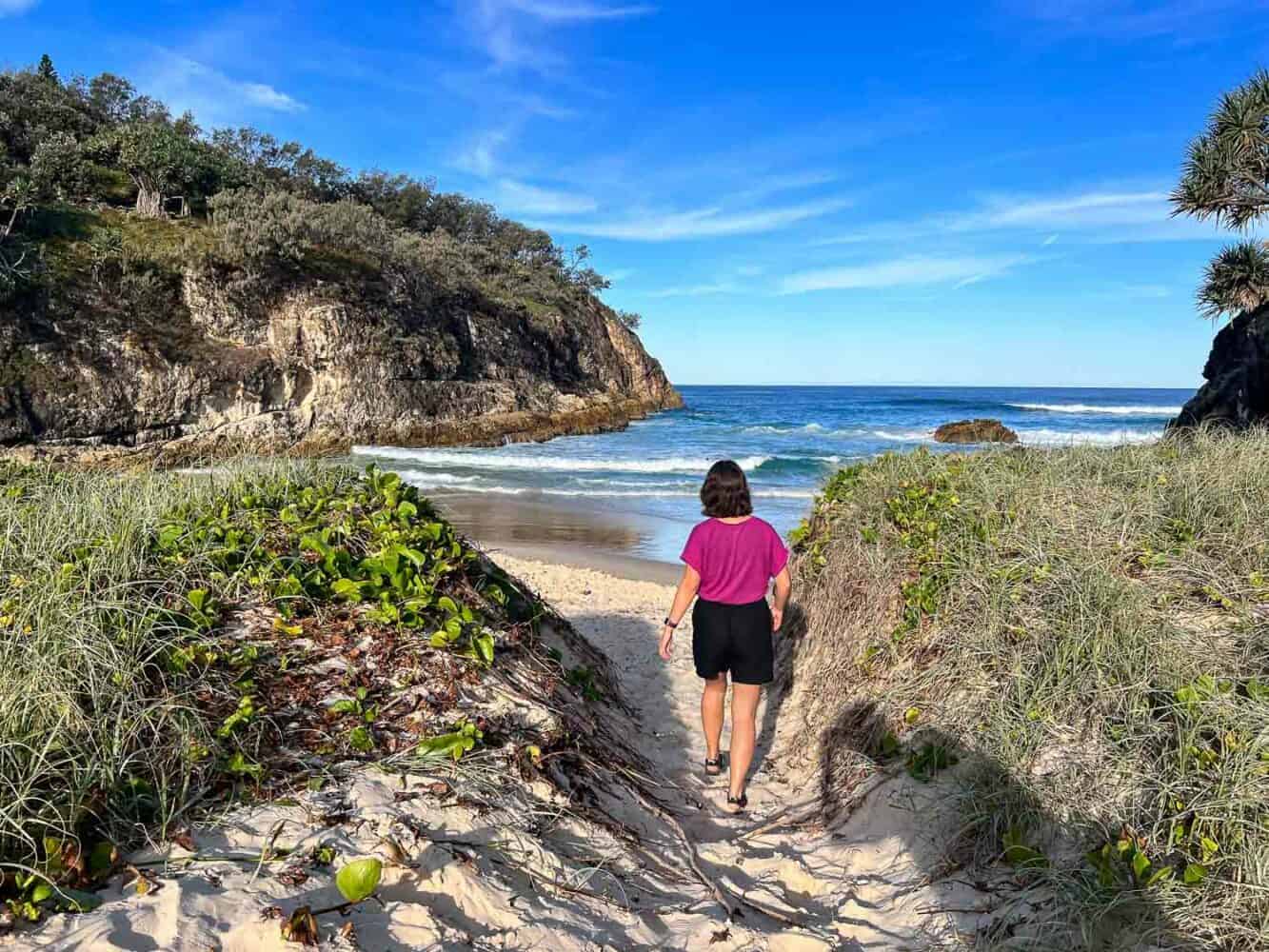 At the end of the North Gorge Walk you pass above South Gorge Beach but don't get a good look at it. After the walk, head down Kennedy Drive to access this picturesque little cove.
This beach is unpatrolled and the surf can be rough, so it's not the best place to swim, but it is a pretty place to hang out.
11) Surf or Walk at Main Beach
On the other side of the headland from South Gorge is the huge Main Beach, which stretches for 38km from Point Lookout to the south of the island.
This is a popular surf spot, but it's a bit rough for swimming (although there is a patrolled area). It's fantastic for a long walk next to the dunes, though, and it's easy to find a quiet spot to yourself.
If you have a 4WD and permit, you can drive on the remote southern end of the beach and camp on the sand.
12) Enjoy a Drink with a View at the Surf Life Saving Club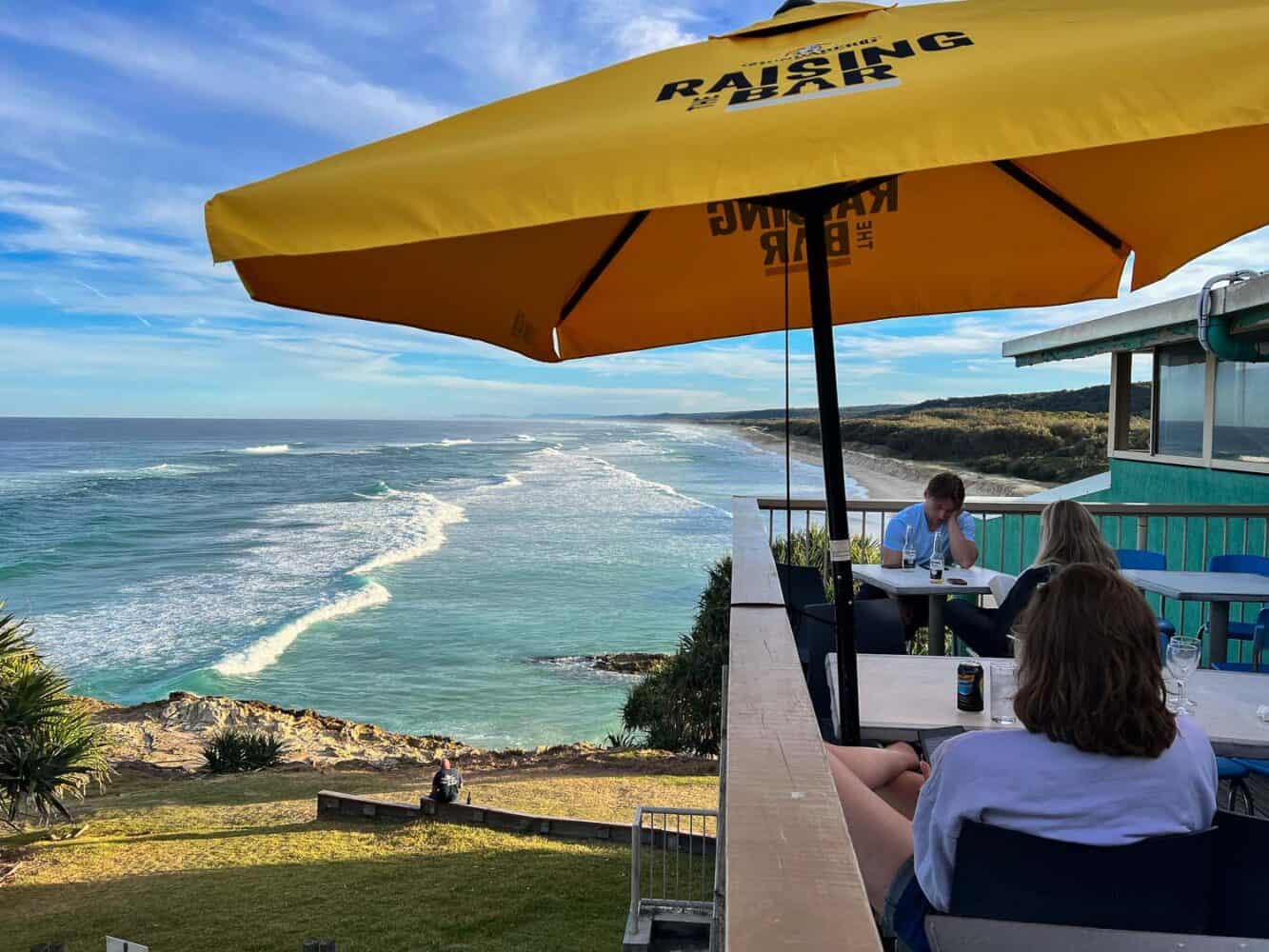 Point Lookout Surf Life Saving Club is on a headland above Main Beach. It's a no-frills bar with a simple food menu, but the elevated deck is a fantastic spot for a drink with views of Main Beach.
You can't see the sun go down on this eastern side of the island, but seeing the surf lit up at golden hour was lovely. It would be even better during the whale migration.
The Point Bar is open from Friday to Sunday and on public and school holidays.
13) Swim in Brown Lake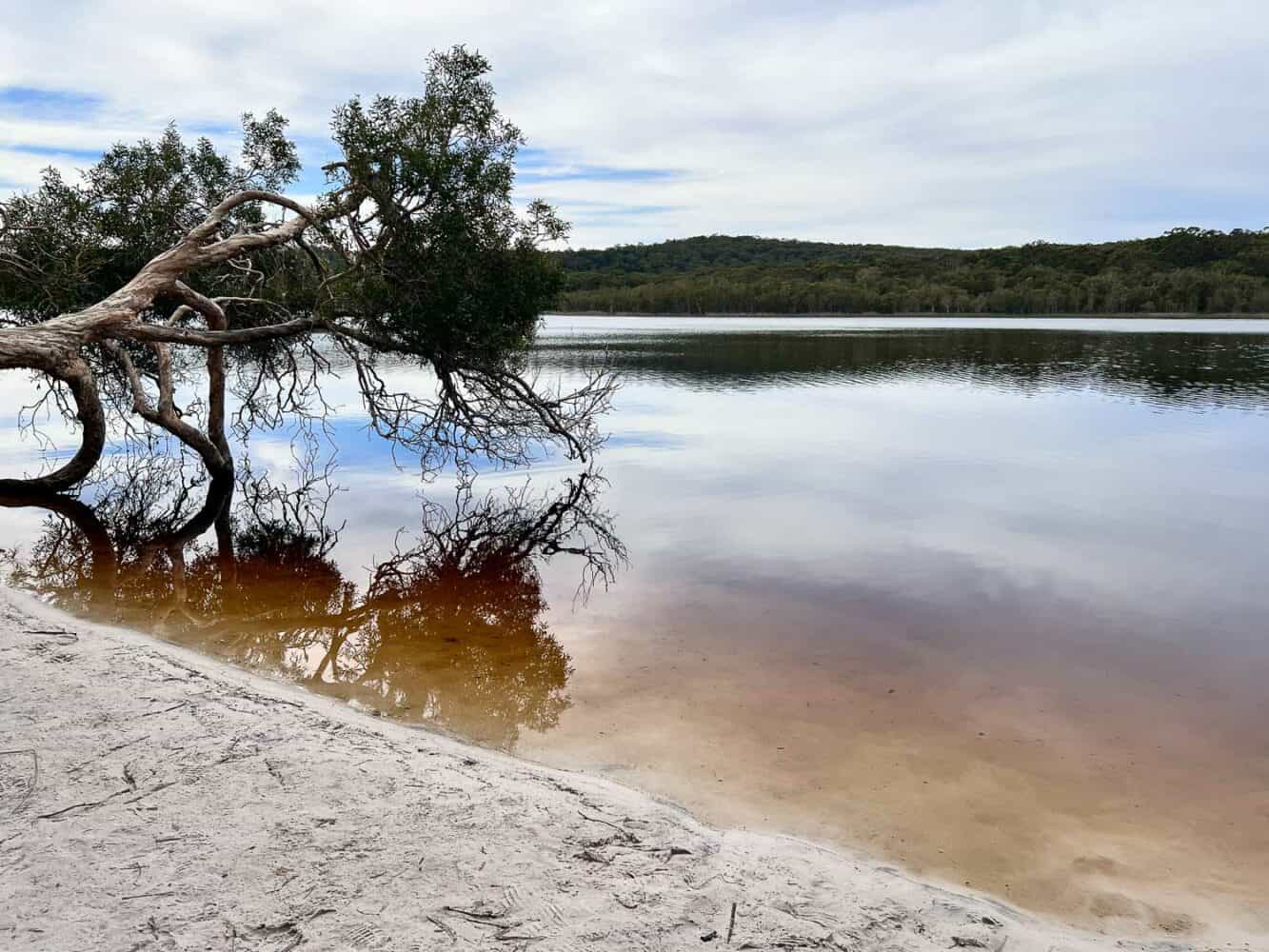 Brown Lake (or Lake Bummiera) is a perched freshwater lake in bushland in the interior of the island.
A perched lake is also known as a coastal dune lake as they manage to form on the sands of a dune system (remember, Minjerribah is a sand island). The lake floor of a perched lake is above the water table.
Brown Lake gets its name as the water is tinged by tannins from surrounding tea trees.
I thought the water colour would be off-putting, but the yellow-brown water looked so pretty with the reflections of the trees, and I would have swum on a warmer day.
We took a walk down the sandy 4WD track alongside the lake in search of koalas but no luck.
Although it feels remote, Brown Lake is only a 10-minute drive from the Dunwich ferry terminal so visit as your first or last stop on the island.
There are picnic tables and a toilet.
More North Stradbroke Island Activities
These are on our list for our next visit to Straddie.
Where to Stay on North Stradbroke Island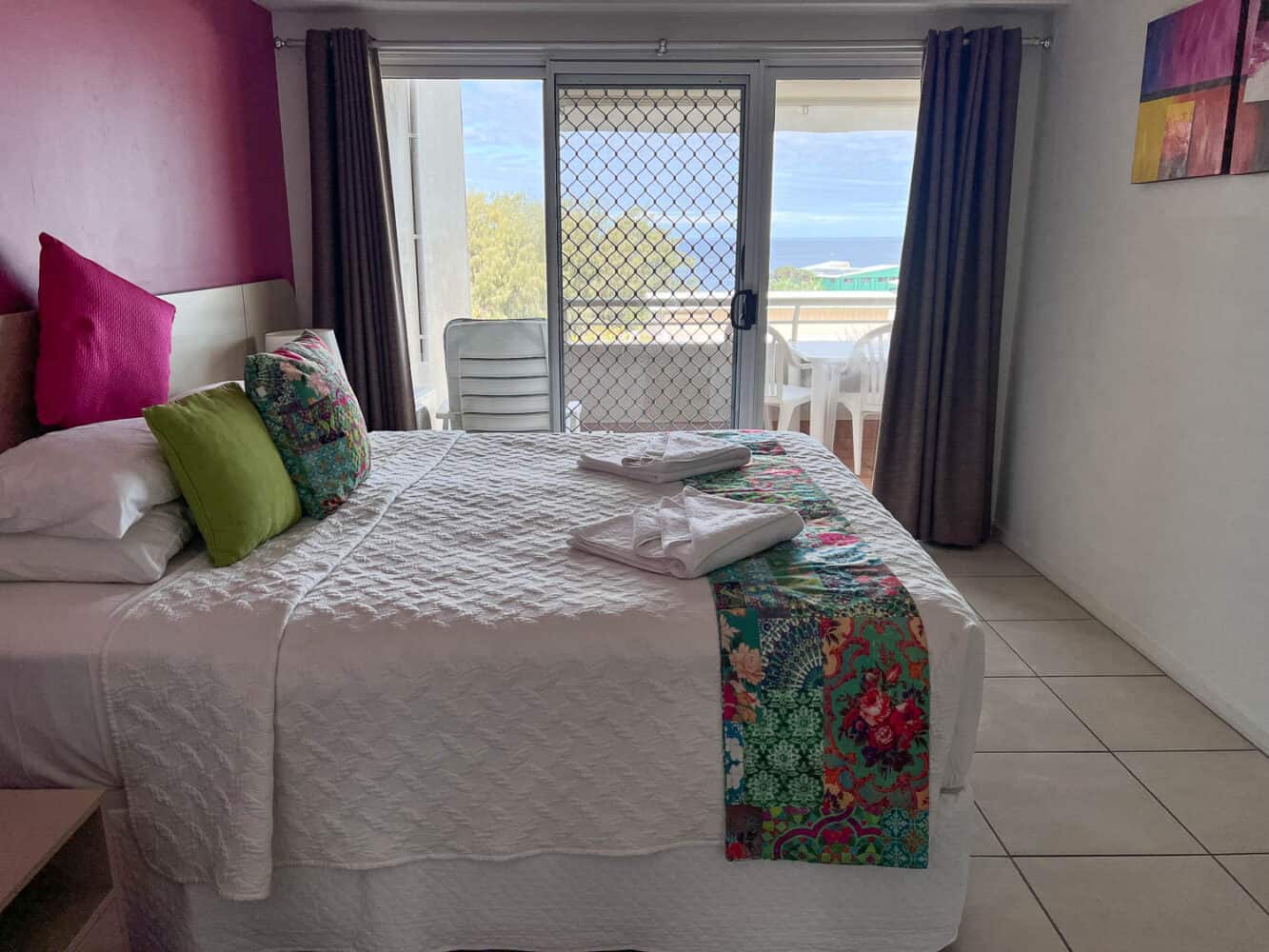 Point Lookout in the northeast of the island is the best place to stay if you want to be within walking distance of beaches, cafes, and the North Gorge Walk.
You could even manage without a car here, although it's a fairly long walk from one end to the other.
There are no big resorts on Straddie. Accommodation is more focused on self-catering apartments and camping.
We stayed at Samarinda Jewel By the Sea in Point Lookout. The location was perfect just a few minutes walk from the North Gorge, Main Beach, and cafes.
Each apartment (one to three bedrooms) is individually owned and decorated. They aren't fancy but are comfortable and well-equipped (we appreciated the washing machine) and all have ocean views from their balconies.
There's also a small pool.
Check prices and availability for Samarinda Jewel By the Sea here.
Amity Point is also worth considering for a quieter stay. There's a campsite by the jetty or Sea Shanties has cabins right on the water. Guests report seeing koalas, turtles and dolphins.
How to Get to North Stradbroke Island
Car Ferry
Getting to North Stradbroke Island is easy. Ferries to the island depart from Cleveland, a 40-minute drive (or train ride) from Brisbane. (Check out our weekend in Brisbane itinerary).
SeaLink runs car and passenger ferries around once an hour. Advance bookings are highly recommended for the car ferry as it's the only way to get your vehicle on the island.
It's a 45-minute trip to Dunwich on North Stradbroke. There's a cafe and indoor and outdoor seating.
From Dunwich, it's an easy 20-minute drive through bushland to Point Lookout.
If you have a 4WD (and permit) you have the option to explore remote parts of the island and drive on Main Beach.
With a regular car, there's still plenty to enjoy including all the North Stradbroke Island attractions mentioned above.
Passenger Ferry
While I do recommend bringing a car to Straddie for the most flexibility, if you are only visiting on a day trip, it might make sense to leave the car behind.
SeaLink and Stradbroke Flyer run passenger ferries that take 25 minutes from Cleveland to Dunwich. They are much cheaper than the car ferries.
Once you arrive in Dunwich you can get around by bus, but services are not that frequent.
A more convenient option would be to rent a scooter from Scooters on Straddie who will meet you at the ferry.
Alternatively, take a guided tour from Brisbane. This North Stradbroke Island Day Trip with Sunset visits all the main sights or explore further on this Stradbroke Island 4WD Day Trip.
North Stradbroke Island Map
Is North Stradbroke Island Worth Visiting?
We absolutely loved our stay on Straddie. North Stradbroke Island is well worth visiting as a day trip from Brisbane, but it's even better to stay for a few nights (or longer) to enjoy the relaxed pace, beautiful beaches, and wildlife.
Do you have any other suggestions of what to do on North Stradbroke Island? Leave a comment below.
More Australia Posts
Southeast Queensland
Victoria
If you enjoyed this post, pin for later!