This page contains affiliate links. Please read our disclosure for more info.
After over eight years of full-time travel with just a carry-on backpack, we couldn't imagine travelling any other way. We save time at airports, save money on checked luggage fees, and reduce the stress of lugging heavy bags.
Most importantly, we've gained freedom—we can pack all of our belongings in ten minutes and head off on the next adventure.
I know packing light is daunting to many people, but it honestly doesn't have to be difficult. Here are some items that we love that make packing carry-on only easy.
1) The Right Sized Backpack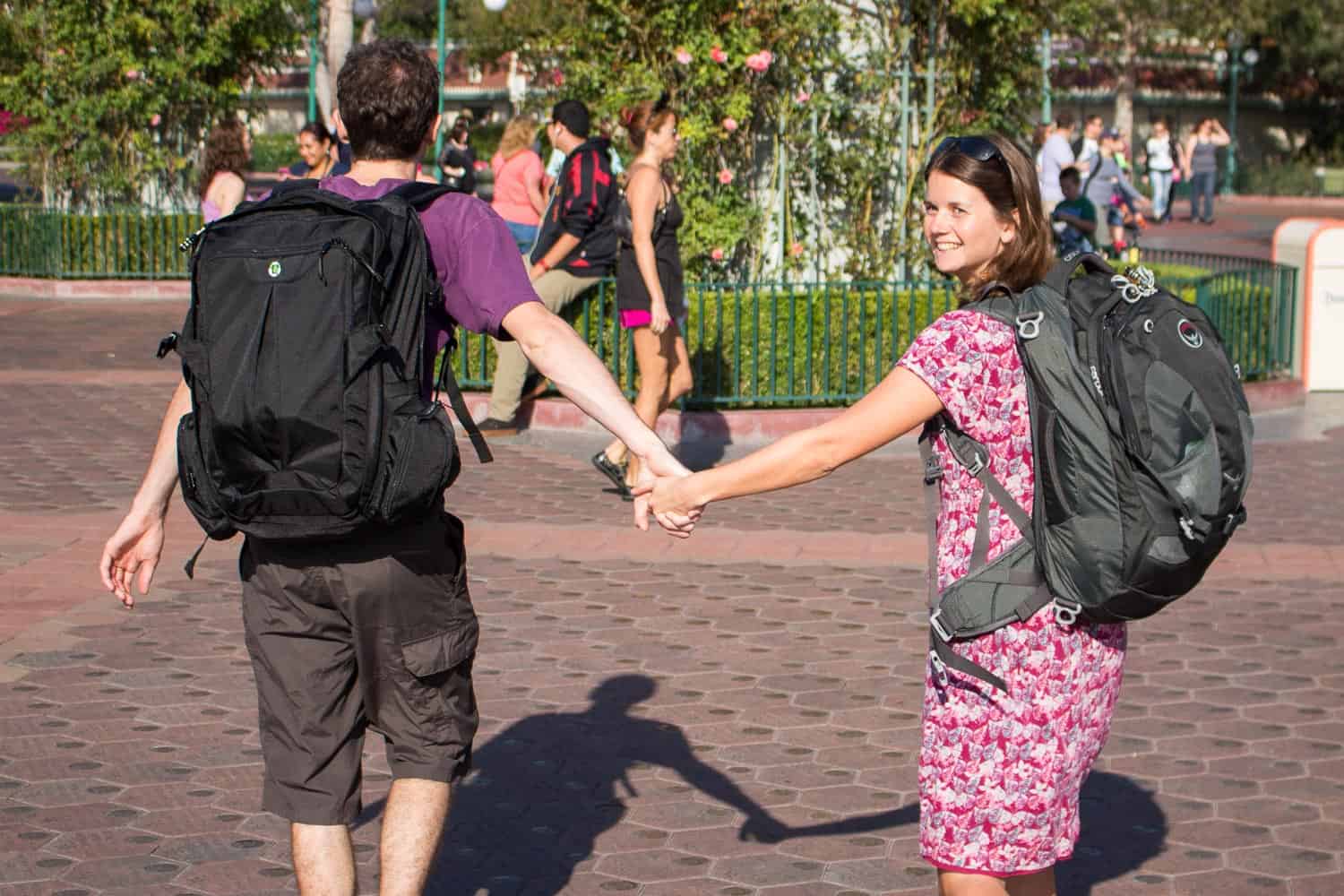 To travel carry-on only you'll need a bag that airlines will allow you to take on board. The most commonly allowed size of carry-on luggage is 56 x 36 x 23 cm (22 x 14 x 9 inches).
Some budget airlines are a bit stricter, but we've found that as we travel with backpacks that don't look big, our bags are never checked for size and weight. Suitcases are more likely to get noticed by airlines.
I love the Osprey Farpoint 40, which easily fits the requirements for almost every airline. Simon travels with the Tortuga backpack, which is slightly bigger, but he has never had a problem taking it on planes, even on airlines like Ryanair.
Read our detailed review of the best carry-on backpacks.
2) Packing Cubes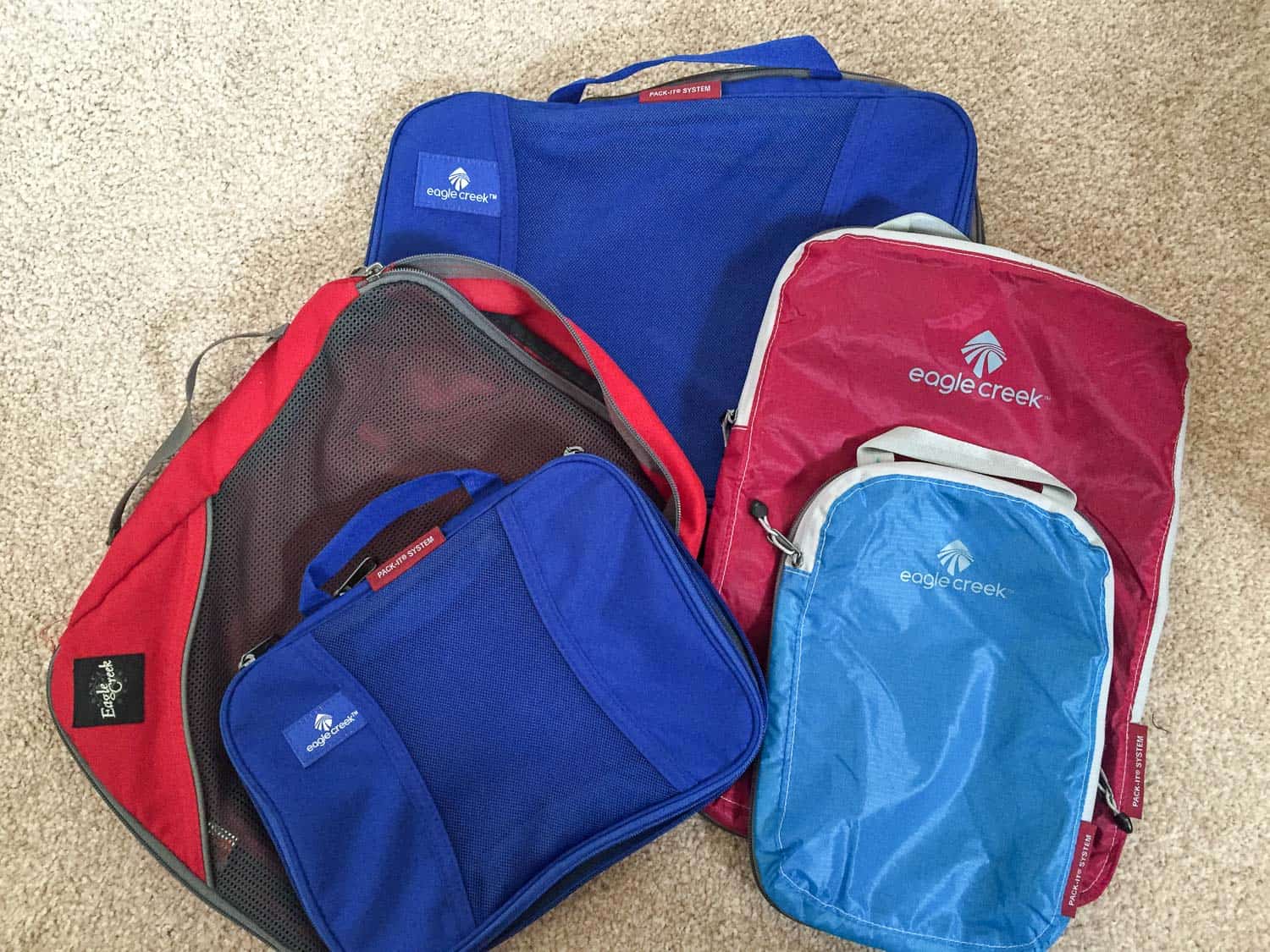 We have converted many people to using packing cubes and everyone loves them! Packing cubes are zippered fabric containers, usually in a rectangular shape. I use a large Eagle Creek Specter compression cube for my main clothes, a small cube for my workout clothes, and another small one for underwear.
Packing cubes not only keep your things organised and make them easy to find in your bag, but they also allow you to fit more clothes into your luggage by squeezing them into a smaller package.
Read more about how packing cubes are the secret to carry-on only travel.
3) Lush Shampoo Bars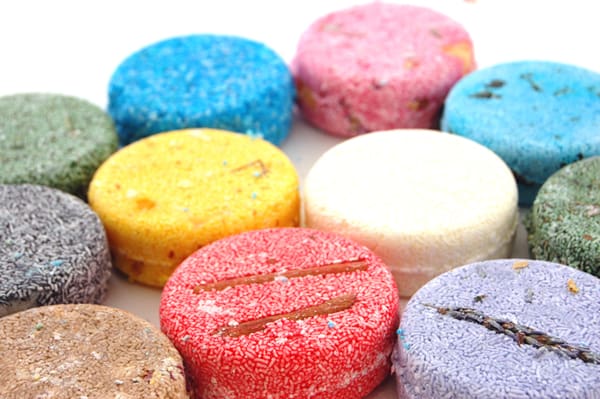 Toiletries are a big concern of many new carry-on travellers, as all your liquids must be in containers under 100 ml and fit in a single ziplock bag.
The way to get around this is to take as many solid toiletries as possible. My favourites are Lush shampoo bars, which are small and light, work as shampoo and soap, last for ages, smell lovely, and you don't have to worry about leaks like with liquid shampoos.
4) Solid Deodorant
It's easy to switch to a solid deodorant. We use Salt of the Earth deodorant, which is made from potassium alum, a natural mineral salt.
It's all natural, works amazingly well, and lasts forever—we share a travel-sized stick that is still going after a year of use!
5) Shaving Oil
Unlike shaving foam, shaving oil comes in tiny bottles—a 15 ml (0.5 oz) bottle lasts Simon nine months shaving every two or three days. It's miracle stuff.
6) Once-a-Day Suncream
Once-a-day suncream only needs to be applied once and is water resistant, so you use much less. We buy a 100 ml bottle of Riemann P20 when we're in the UK and it lasts us months.
7) Mooncup
Ladies, if you haven't already switched to Mooncup (or DivaCup), now is the time. It's a reusable silicone menstrual cup that takes up far less space in your bag than tampons or sanitary pads. It's also better for the environment, your body, and your wallet (it lasts for years).
8) Kindle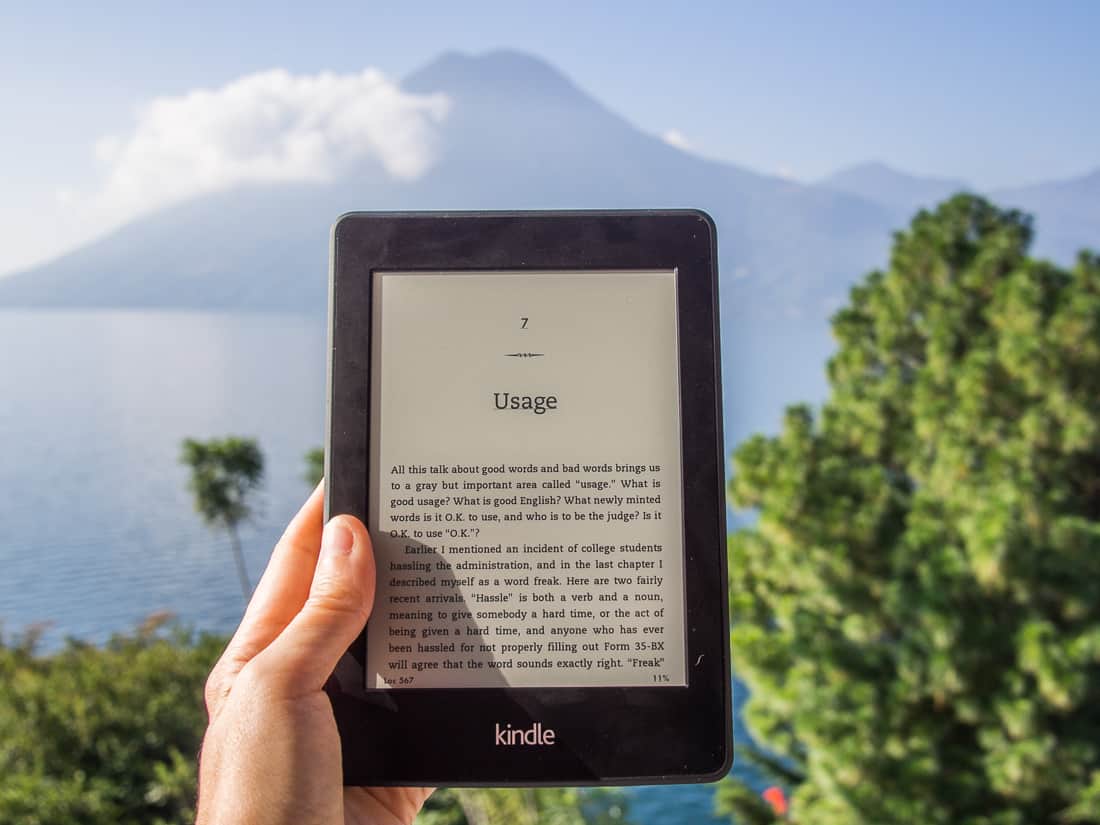 Books are heavy, so pack a Kindle (or other e-book reader) instead and fit thousands of books onto a device smaller than one paperback.
You could also read on your smartphone or tablet. I like these for guidebooks, but for general reading, I prefer the Kindle Paperwhite's paper-like screen (especially for reading in the sun) and long battery life.
9) No-Stink Clothes
Odour-resistant clothes mean you can wear them more often before washing. Merino wool is fantastic for this—long-sleeve Icebreaker tops and SmartWool socks keep us warm in winter.
I also love Athleta's Unstinkable workout gear for running and Ably t-shirts for general wear.
10) ExOfficio Underwear
ExOfficio is the best travel underwear. They boldly claim, "17 countries. 6 weeks. One pair of award-winning underwear. (Ok, maybe two.)"
While I wouldn't go that far, they are ideal for travel as they are comfortable, lightweight, quick-drying, odour-resistant, breathable, and durable. They come in many styles for men and women.
11) Bluffworks Trousers
Bluffworks trousers combine the performance of technical travel clothing with a smart look. They are lightweight, wrinkle-resistant, quick-drying, and have hidden zippered pockets for security.
If you only want to travel with one pair of trousers these are a great option as they are very versatile—Simon has worn his hiking, horse riding, and to weddings. Unfortunately, they are only available for men at the moment. Read our Bluffworks pants review for more details.
12) Tieks Ballet Flats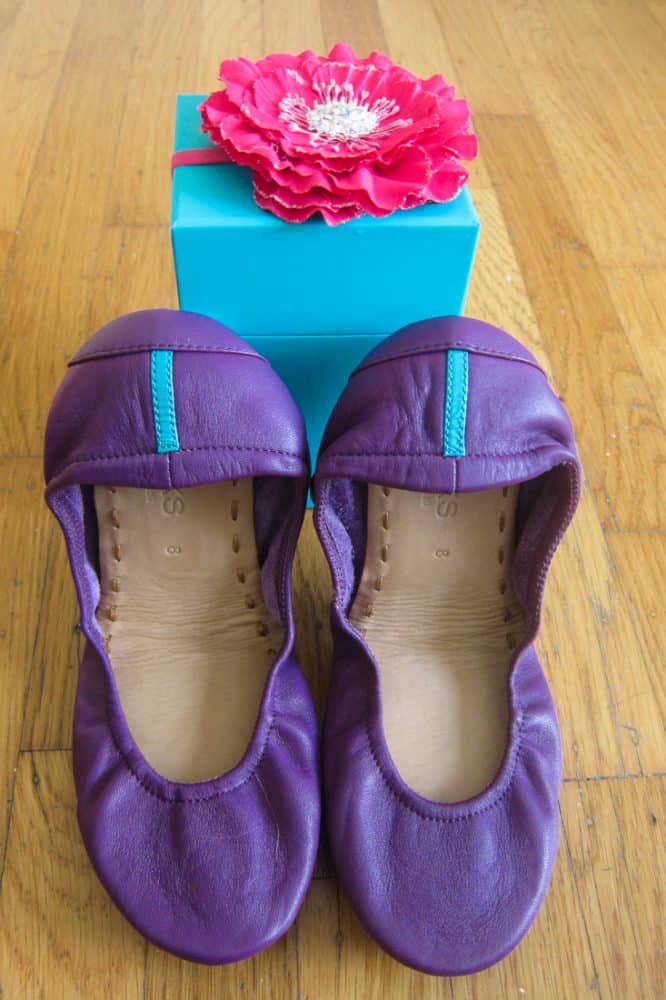 Tieks are the perfect travel ballet flats. They are ultra-comfortable with cushioned non-skid rubber soles that can stand up to a day's sightseeing on cobbled streets in Rome.
They are portable as they fold in half and compress into a pouch, so they don't take up much space in your bag. And they look great so can be worn for smarter occasions.
Unfortunately, designer shoes are expensive, but I think they are worth it for the quality, and when you only travel with two or three pairs of shoes, you can afford to spend more.
After four years of travelling with them, I wrote an honest review of the pros and cons of Tieks and why I think they are the most comfortable flats for travel.
While you don't need to buy specific gear to travel carry-on only, these items make packing light easy.
For more packing tips, see our guide to carry-on travel in 10 easy steps, our complete carry-on packing list and my book, The Carry-On Traveller: The Ultimate Guide to Packing Light.
If you enjoyed this post, pin it!