This page contains affiliate links. Please read our disclosure for more info.
When you are visiting the Greater Kruger area in South Africa you have three main options for going on safari to see the diverse wildlife that includes lions, leopards, elephants, rhinos and much more. You can stay in a lodge in a private game reserve, self-drive within the Kruger National Park, or take an organised tour. I've already compared our experiences of staying in lodges vs self-driving and written a detailed guide to help you plan a Kruger self-drive safari on a budget. In this post I break down exactly how much a self-drive trip costs.
This is what our Kruger self-drive cost for two people staying three nights in rest camps (in South African rand, US dollars, and British pounds):

This works out at US $102 (£80) per person per night. Here's what we spent it on:
Transport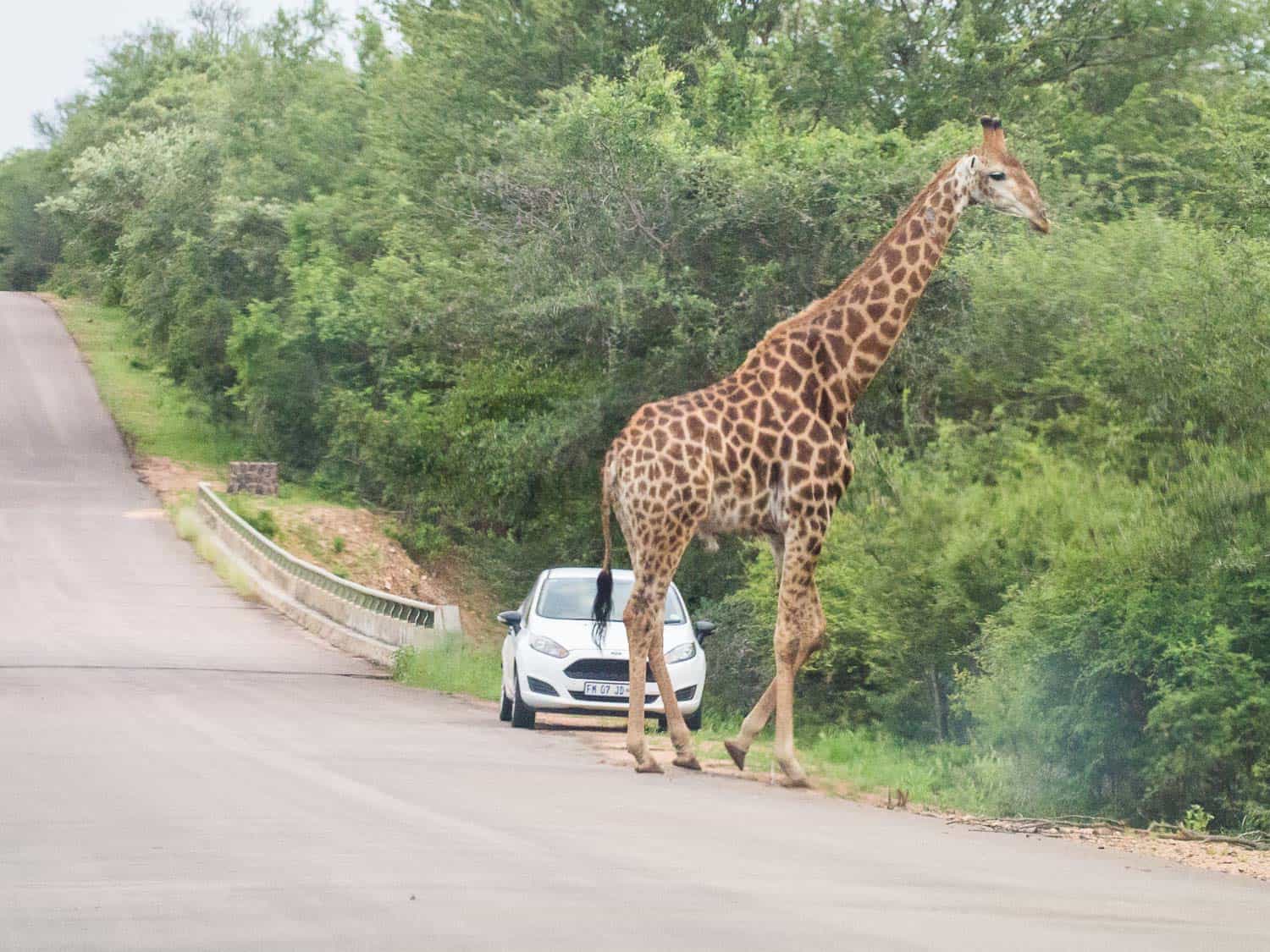 We rented a car at Johannesburg airport, which is a 4–5 hour drive from Kruger National Park. You don't need a 4WD as most roads are tarmac, so we rented the cheapest, compact car with air conditioning.
You can search on Rental Cars or Kayak for the best deals. We booked with Around About Cars who use Tempest in Johannesburg and paid R5508 ($430/£334) for a 36-day rental (we visited Kruger as part of a road trip to Cape Town). If you book far enough in advance you could still get a similar day rate for a four-day rental.
We filled up with petrol when we entered the park and this is the cost that I included above. Petrol cost R13.50 ($1.12/£0.82) a litre in the park and a bit less outside the park. I haven't included the fuel cost of driving from Johannesburg to Kruger as some people fly to the park and rent a car there.
Accommodation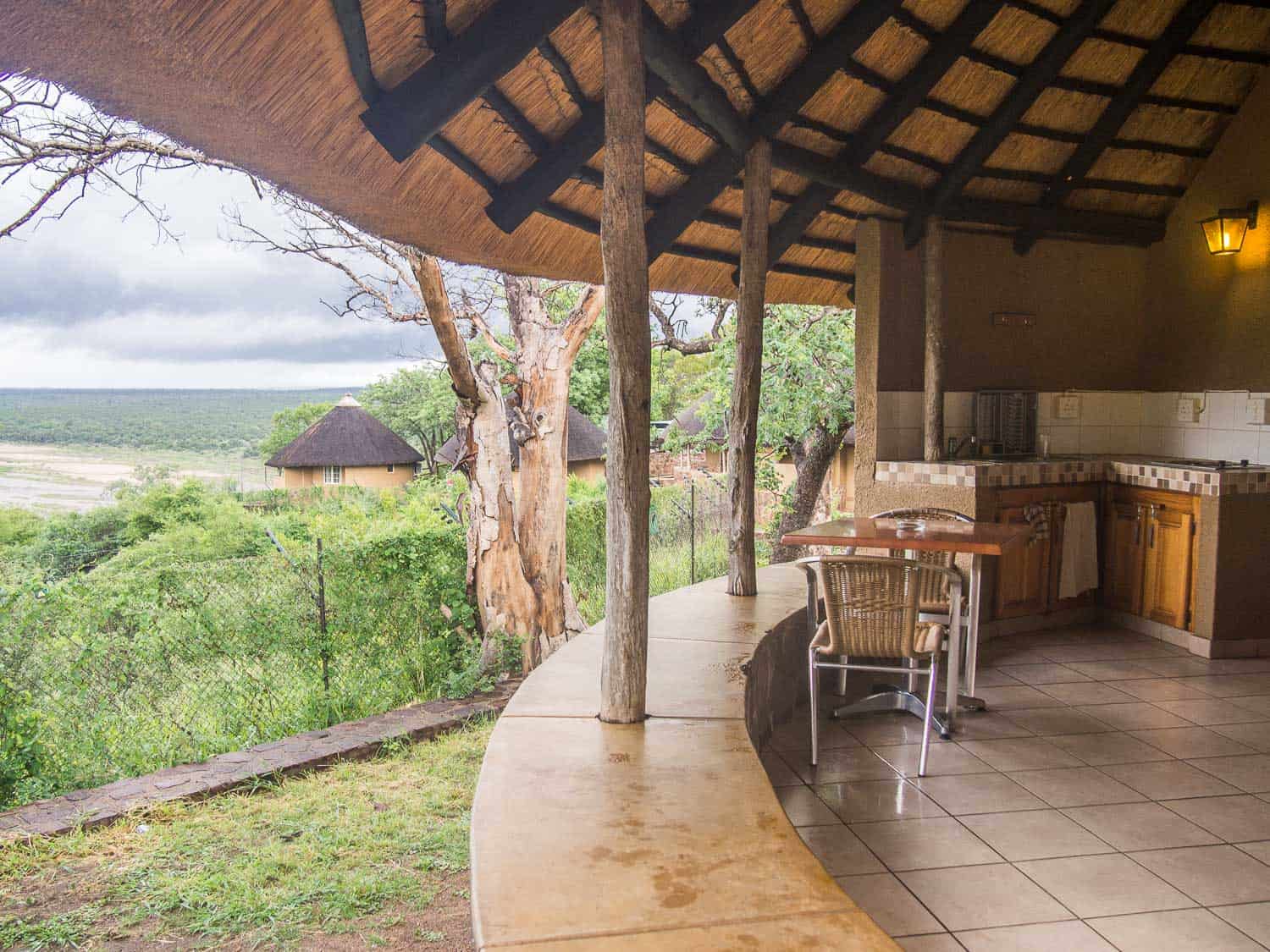 We stayed in the government-run SAN Parks rest camps—one night in Olifants and two nights in Lower Sabie. We chose the most expensive accommodation (except for family cottages)—bungalows with air-conditioning, ensuite bathroom, kitchen, terrace and a view. The accommodation is basic but functional and doesn't compare to the lovely rooms we stayed in at Umlani and Klaserie Sands lodges.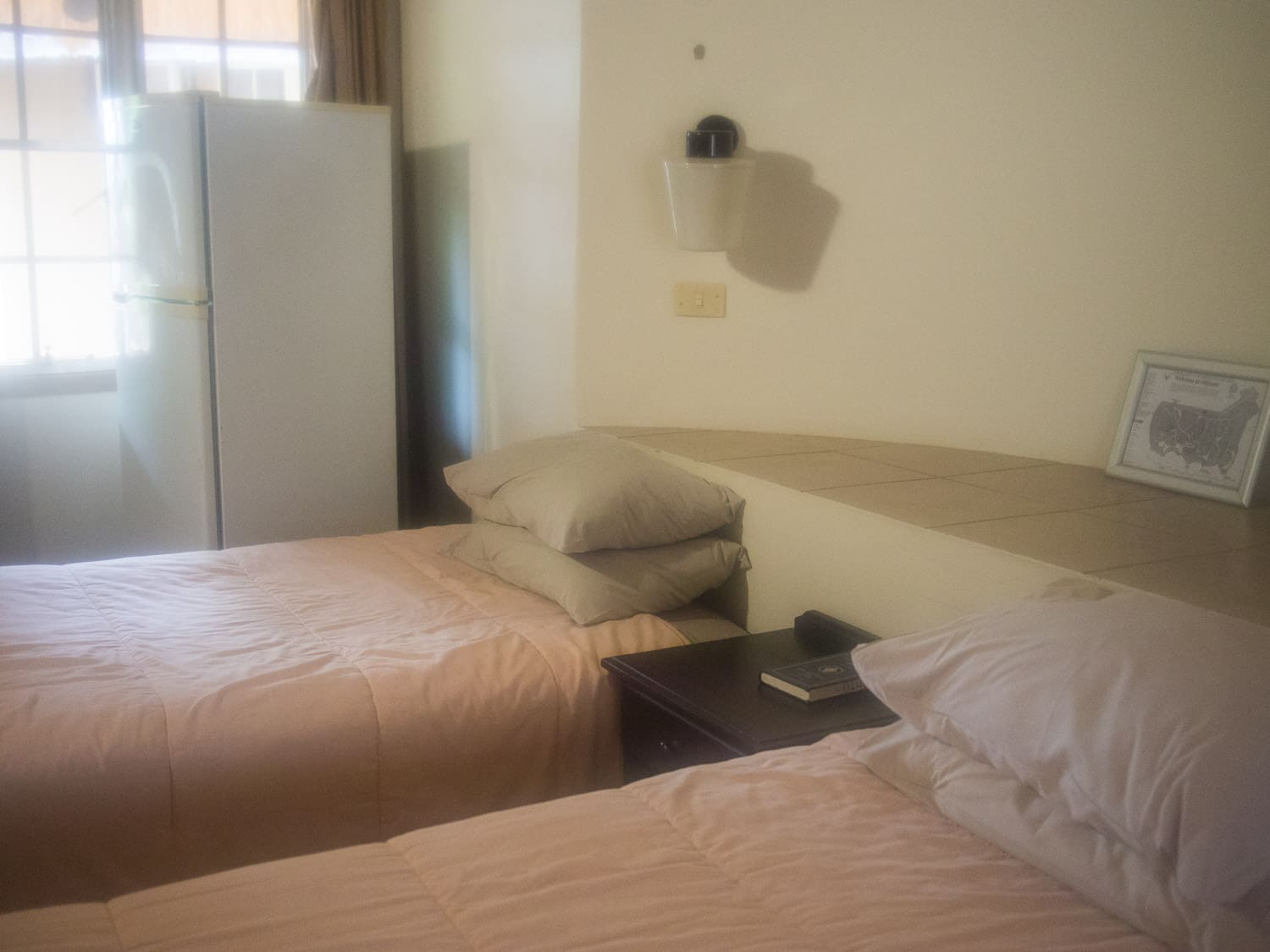 There are cheaper accommodation options in Kruger National Park. Campsites for two people cost R285 ($22/£17), so if we had camped we would have reduced our daily budget to $61 per person or even less if we had self-catered. We would have needed to buy or rent a tent though.
Huts with shared bathrooms and kitchens cost around R520 ($41/£32), so if we had stayed in these our daily expenses would have been $70 per person or less if we had self-catered.
Read my detailed Kruger self-drive safari guide for more information about the park accommodation and how to book it.
Entrance Fees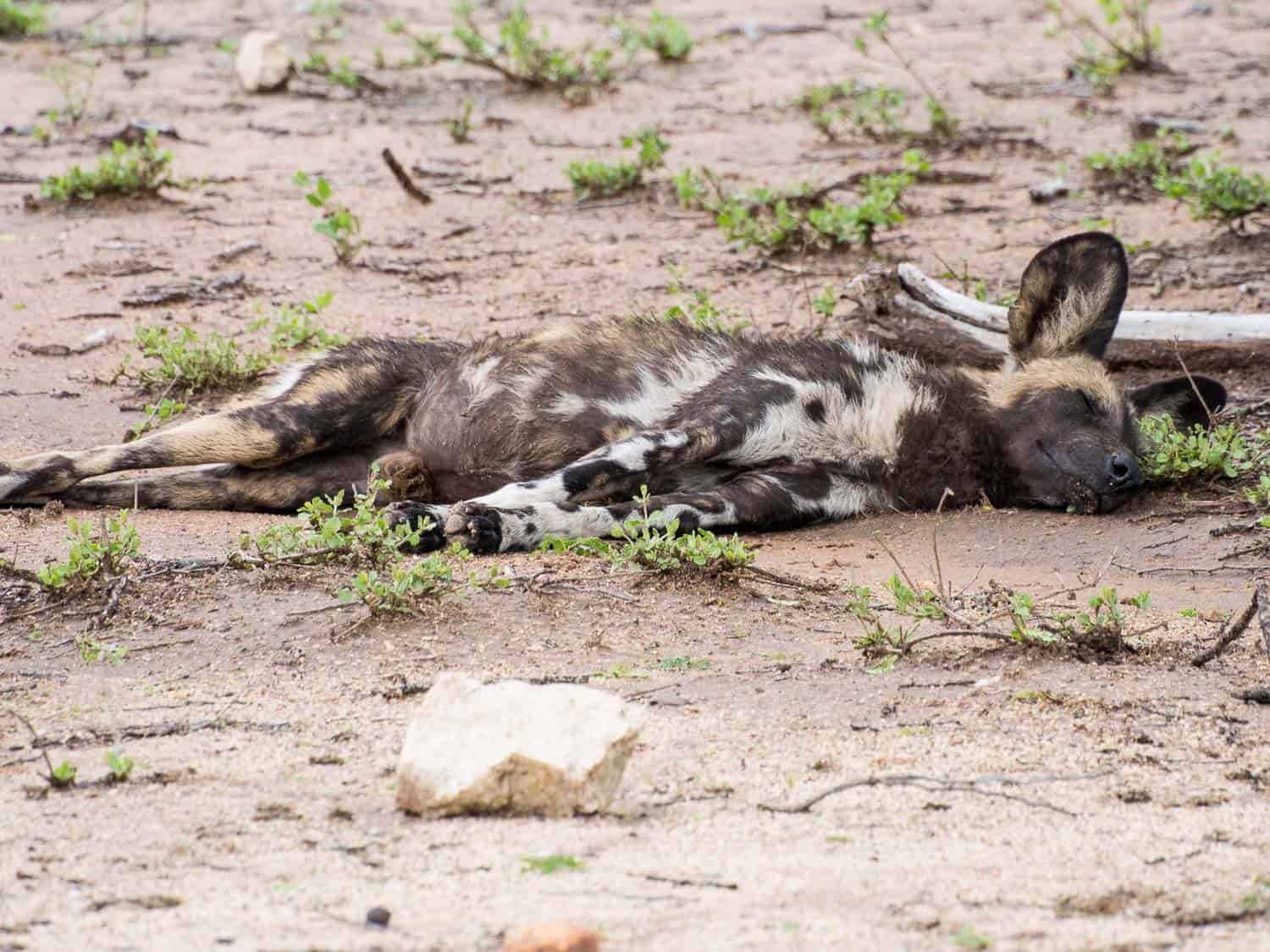 Our biggest expense after accommodation was the Kruger National Park entrance fee of R304 ($24/£18) each per day for international visitors.
If you are spending longer in Kruger or also visiting other parks in South Africa, it can work out cheaper to buy a South African National Parks Wild Card for R3455 per couple which gives you access to all South African parks for a year. You can buy a Wild Card membership online or from some gates.
Food & Coffee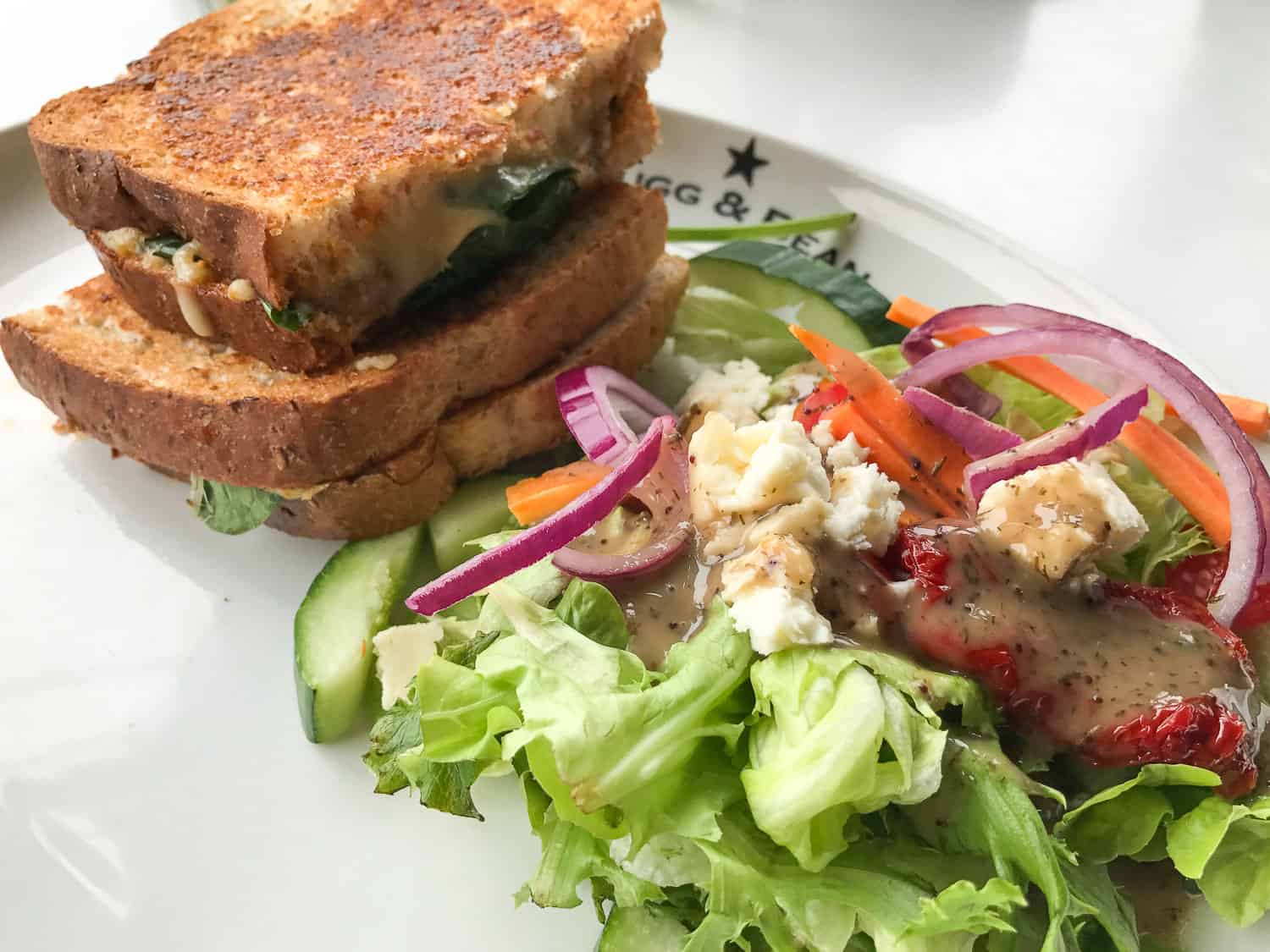 We bought some snacks before we entered the park and bananas in a camp shop for breakfast. We ate lunch and dinner in the rest camp restaurants—Debonairs pizza for one meal and the others at the Mugg & Bean restaurants (toasted sandwiches, soup, salad, wraps, or nachos). The food isn't amazing but portions are large and it was more affordable than we expected—our average meal for two cost R162 ($13/£10) including a few drinks. We're vegetarian and meat dishes would have been more expensive.
Tap water is drinkable in South Africa so we filled up our water bottles. We did buy Appletiser drinks every day (a delicious South African sparkling 100% apple juice). Simon bought a coffee on the first few days then made his own AeroPress coffee and filled up a flask for our 5 am drive on day 3.
Self-catering could reduce food costs. All accommodation in the rest camps has access to a private or shared kitchen and braai (barbeque). Utensils and plates aren't always provided though.
Guide Book
We bought Andy and Lorrain Tinker's Kruger National Park Guide and Map for R115 ($9.50/£7) at the Orpen camp shop when we entered the park. It was definitely worth it with detailed maps, suggested itineraries, and pictures of animals and birds where you can mark off what you've seen.
Activities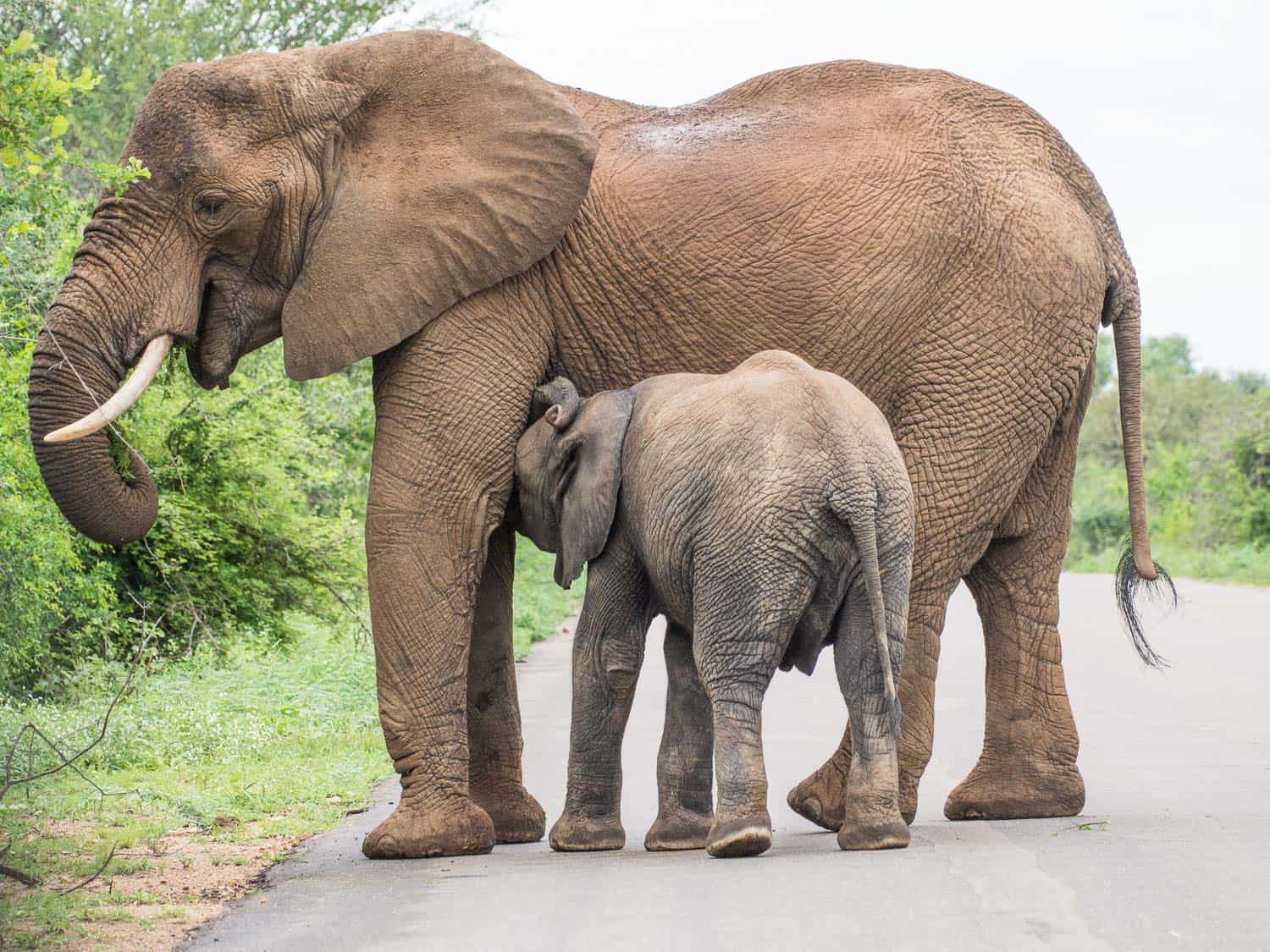 We didn't spend anything on activities as we only went on self-drive safaris and didn't do any of the guided drives or walks that the Kruger rest camps offer. You might want to consider doing one of these if you aren't also staying in a lodge. A morning walk costs R500 ($41/£30) and a sunset drive costs R280 ($23/£17).
Kruger Self-Drive vs Lodge Cost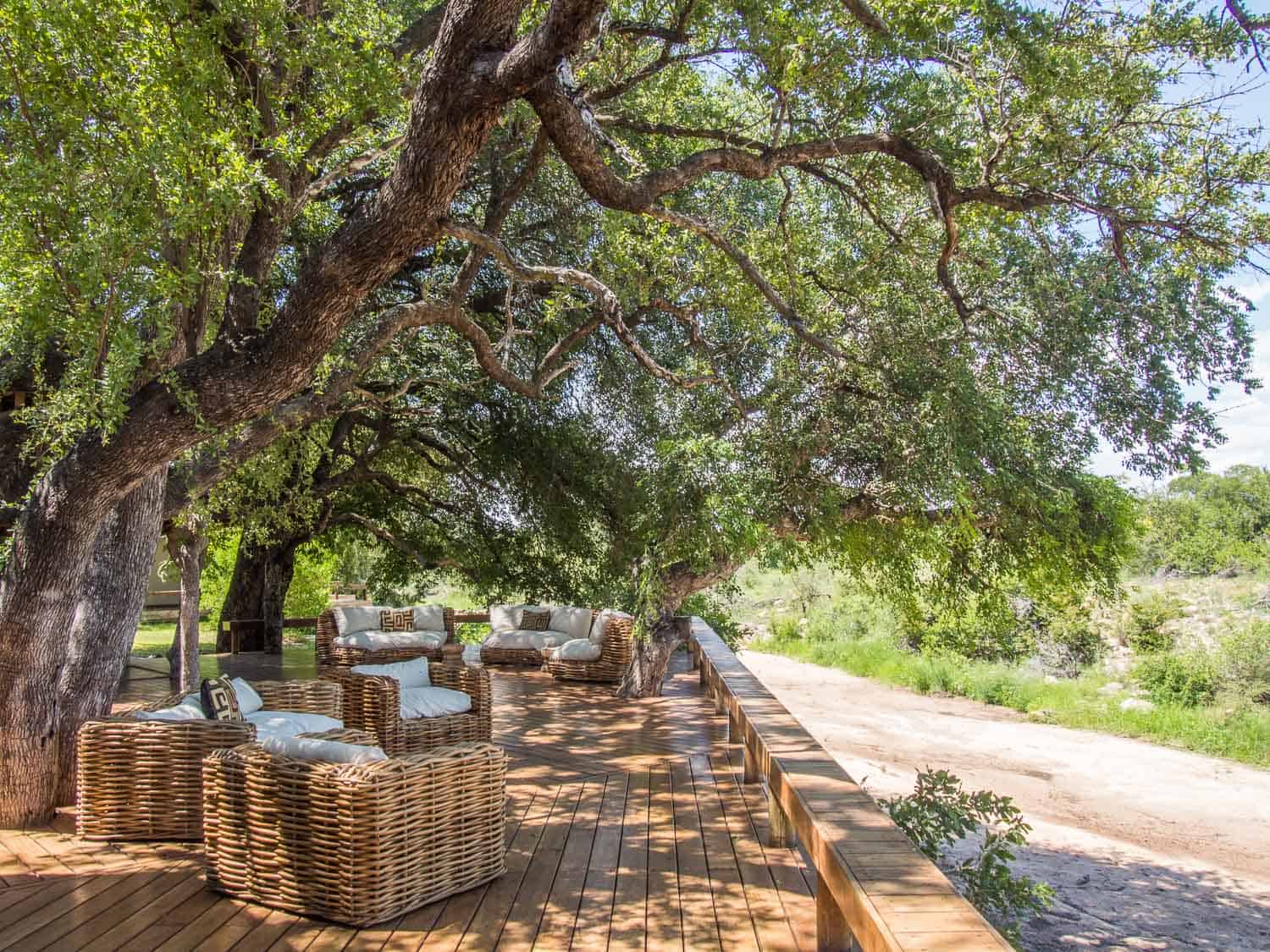 We loved our stays in private game reserve lodges, but they are much more expensive that self-driving in neighbouring Kruger National Park. Here's what to expect from lodge costs in low season (when we visited in January). Prices are per person per night and include all meals, two game drives and a bush walk each day, and sometimes alcoholic drinks.
As you can see, $102 per person per night for a Kruger self-drive safari is much more affordable.
If you are looking for a budget safari, a Kruger National Park self-drive trip is the cheapest option, especially if you camp and reduce your expenses to $60 a day. Make sure you read my Kruger self-drive guide for everything you need to know to plan an amazing trip and our South Africa road trip itinerary if you want to explore more of the country.
If you enjoyed this post, pin it!