This page contains affiliate links. Please read our disclosure for more info.
Yoga is an important part of my travel routine. It helps keep me fit, flexible, and calm. When I first starting practising in Thailand three years ago I attended classes where mats were provided, but more recently I've been travelling to places where yoga classes aren't available. I've grown to love practising on my own (with my beloved Yoga with Adriene videos) but not having a mat was often a problem.
I travel carry-on only so packing a yoga mat was not an option. Although I could fit a foldable mat in my backpack or strap it to the side, even travel mats like the popular Manduka eKo SuperLite Travel Mat weighs nearly 1kg (2 lb) and I don't want to add that kind of weight.
Then I discovered Yoga Paws, little yoga mats for your hands and feet. They are non-slip fingerless gloves and toeless socks that stop you slipping while practising. I've been travelling with Yoga Paws for the last six months and they have revolutionised yoga on the road for me.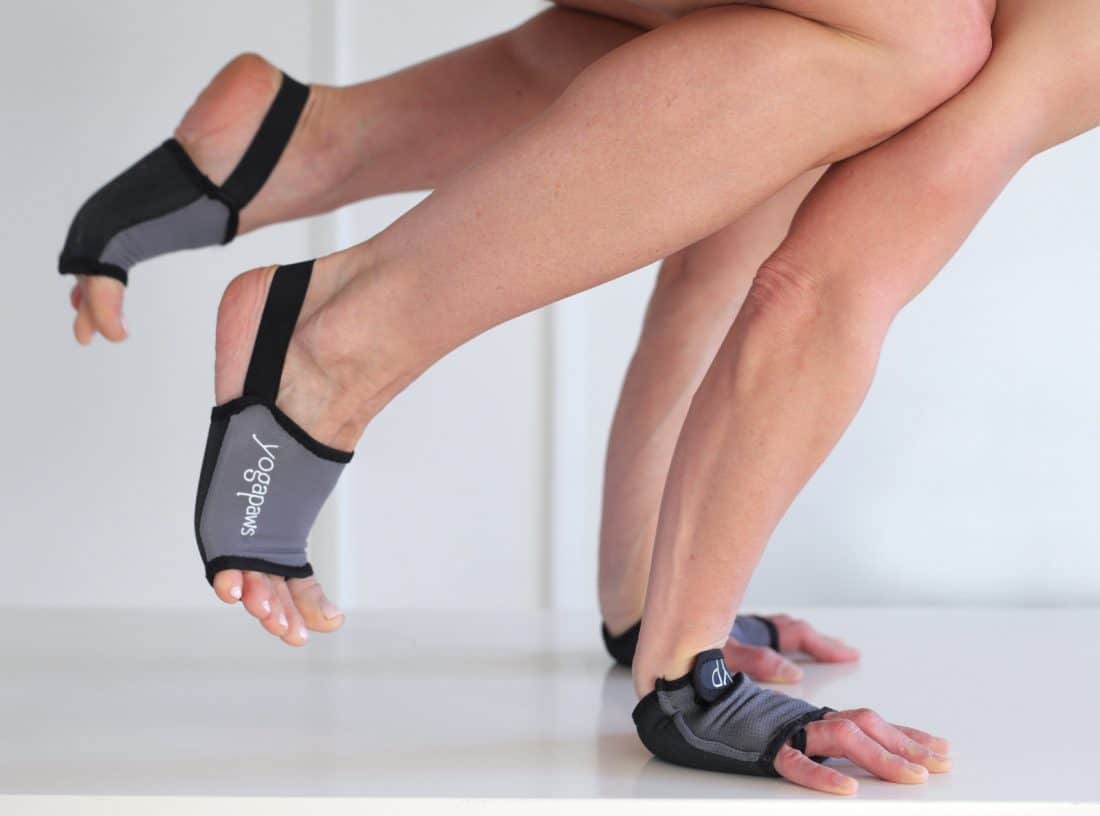 Why I Love Yoga Paws
Small and light
Ultra grippy
Security in downward dog
Reduce slippage in hot yoga
Practice yoga anywhere!
Yoga Paws come in two types—Elite, which have a bit more padding, and SkinThin, the lighter option. I have the SkinThins and love them. They are very light and squeeze down to the size of a pair of socks so take up very little space in my backpack.
It took a few wears for them to soften up—at first they rubbed my wrists—but they soon felt comfortable. I like the light and flexible feel and don't feel I need the extra padding of the Elite version.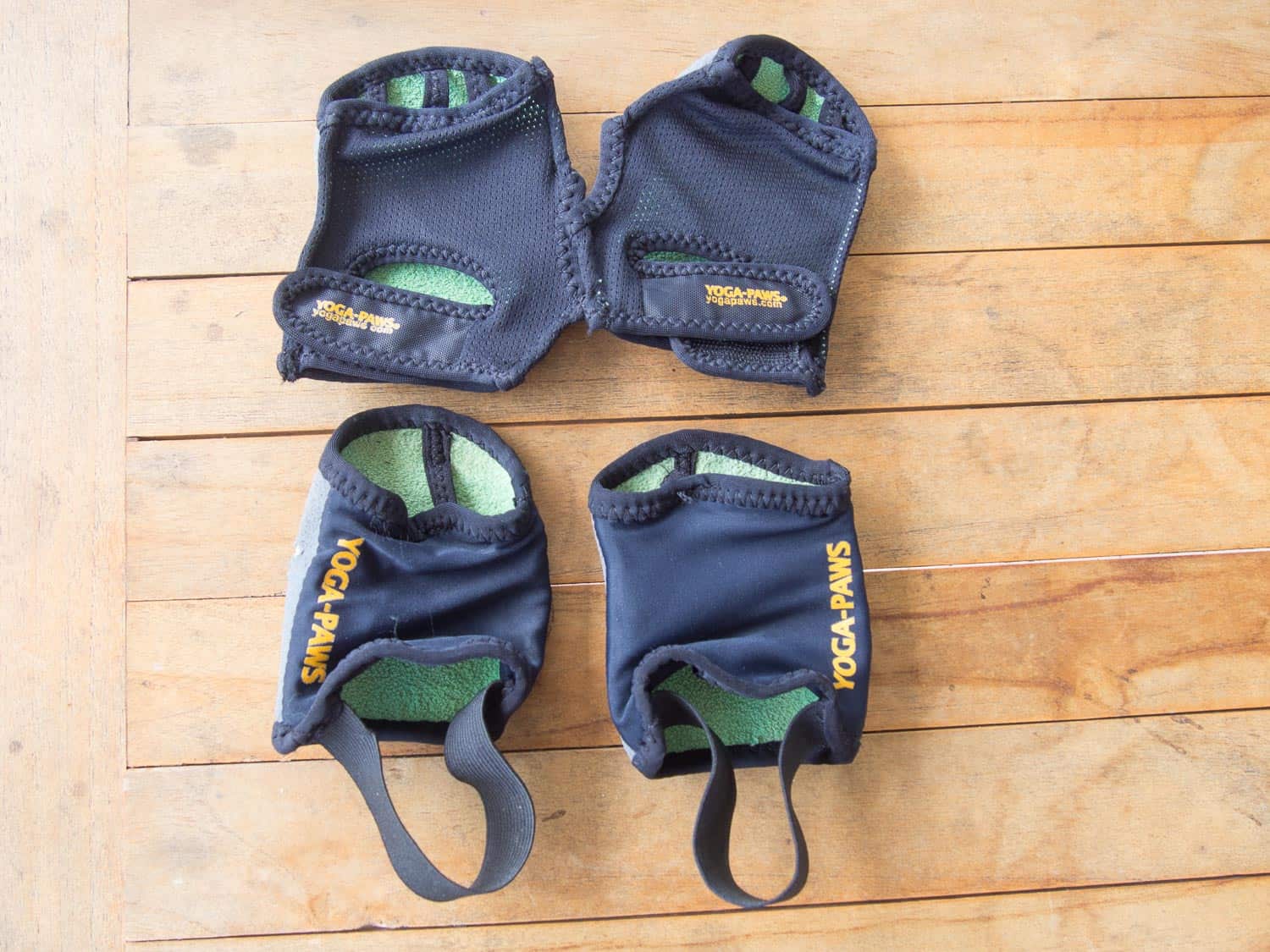 My Yoga Paws have made it so much easier for me to practice yoga anywhere. I have practised on carpet, grass, wood, shiny stone floors, and slippy tiles and every time Yoga Paws worked perfectly to stop me slipping. Being able to do a worry-free downward dog makes all the difference to my confidence on hard surfaces and I'm able to get deeper into poses. I love being able to practice outside with fantastic views without needing a yoga mat.
Even if you do practice on a mat, Yoga Paws come in useful for hot or power yoga. I went to a fast-paced, extremely sweaty vinyasa class in Cape Town and was frustrated that my hands kept slipping in the complicated downward dog sequences. The next class I brought along my hand paws and my grip was solid, despite my sweaty mat. It was a much easier and more enjoyable experience.
Although I often practice in hot weather, Yoga Paws don't feel too hot and the towel layer absorbs sweat.
Honestly, I don't wash my paws that often but they are easy to clean. Just turn them inside out, wear them like gloves and wash your hands with soap and water. Simple!
Yoga Paws Downsides
No knee protection
Holes in SkinThins V1
Of course, Yoga Paws don't offer protection for the knees, so I usually use a pillow, folded up blanket or towel or whatever is available in my hotel room. I still prefer practising on a mat when possible (if we're staying somewhere for a few months I buy one to use there), but my paws made it possible for me to practice every day while travelling around South Africa and Namibia without a mat. I'm up to 272 consecutive days of yoga and I wouldn't have done that without my Yoga Paws.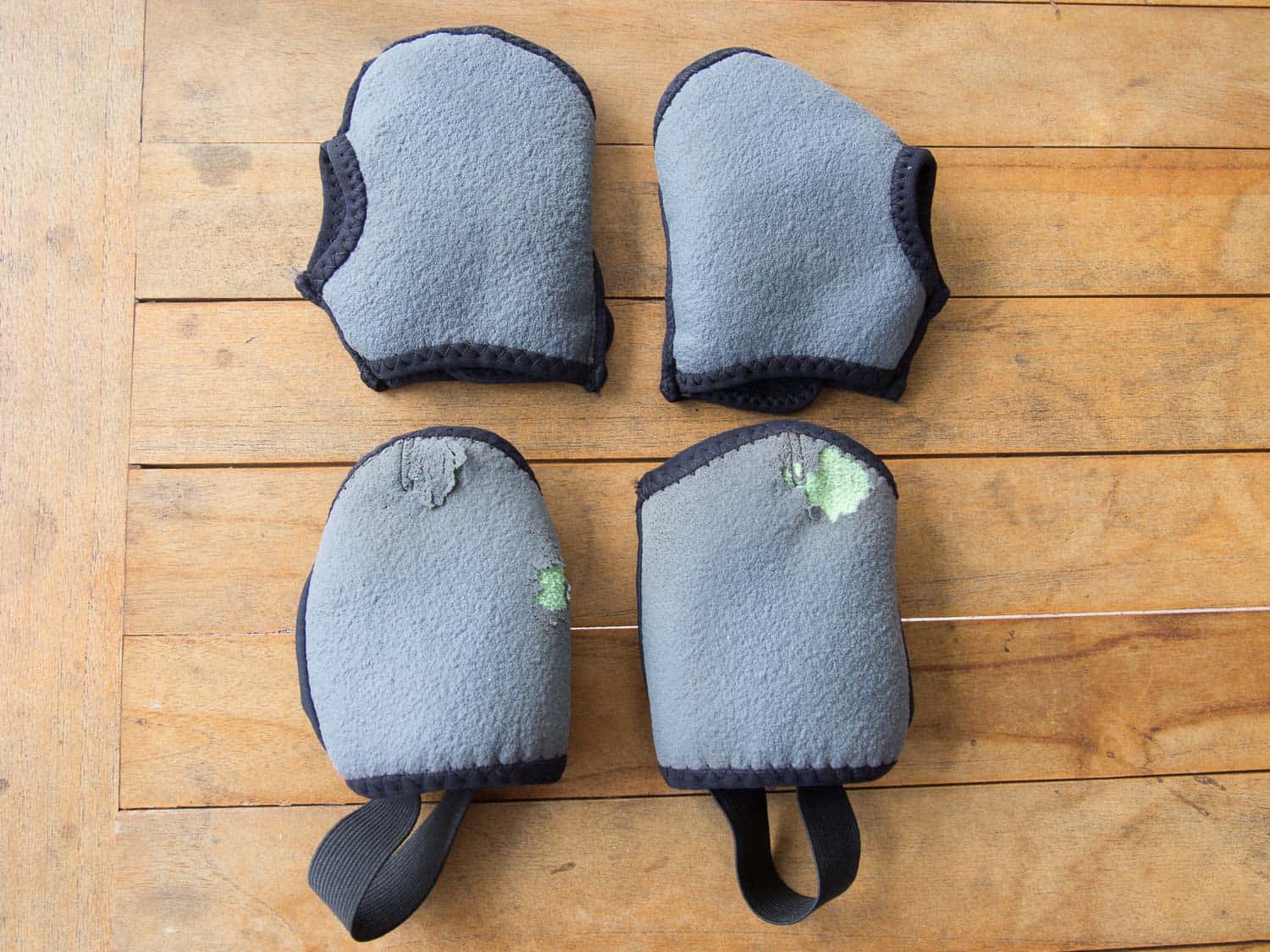 As the SkinThins are thinner than the Elite version they are more prone to holes. I developed a small hole in one of my foot paws after practising every day for a month and after six months there are a few holes. They don't go all the way through—the towelling underlay is intact and it hasn't affected the performance so far, but they will eventually need to be replaced. Yoga Paws have already come out with version 2 of SkinThins with a stronger material that should solve the problem.
Yoga Paws Summary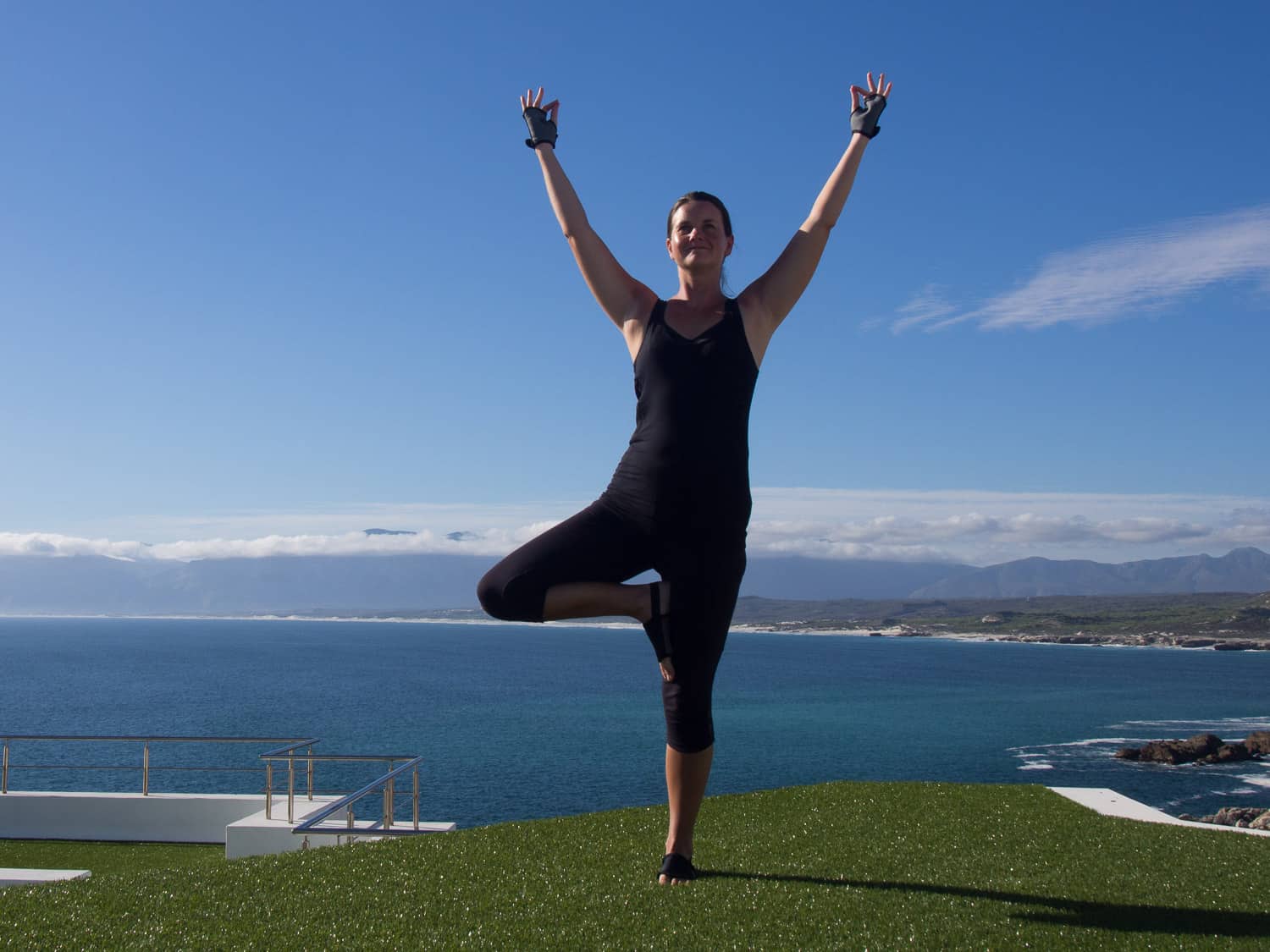 Yoga Paws have earned a permanent place on my (very selective) packing list. They enable me to practice yoga securely on any surface, anywhere in the world without taking up space and weight in my luggage. They are the perfect alternative to bulky travel yoga mats.
You can buy Yoga Paws for $29 from Amazon or direct from Yoga Paws. I recommend the lighter SkinThins for travel (although the Elites are still very portable). They come in a range of colours and sizes. I have Size 2 which apparently fits 95% of women. You can see the sizing guidelines to find the right size for you. Yoga Paws is run by a mother/daughter team with excellent customer service so they'll exchange them for free if they don't fit.
If you enjoyed this post, pin it!
Many thanks to Yoga Paws who provided me with a complimentary pair. I was under no obligation to keep travelling with them but I couldn't do without them now!