This page contains affiliate links. Please read our disclosure for more info.
Can you do Disneyland Paris in one day? Yes, it is definitely possible!
Disneyland Paris consists of two parks just a few minutes' walk apart. Disneyland Park is where you'll want to spend most of your time. It has the fairytale castle, classic characters, and plenty of rides and attractions.
Walt Disney Studios Park is much smaller and is one of Disney's weaker parks, especially while the current refurbishments are taking place. But it has a couple of excellent rides, so it's worth visiting both parks on a day visit.
While two days at Disney Paris would make for a more relaxed trip, we managed to experience the highlights of both parks in one day. It's easier in the summer when opening hours are long.
We had a wonderful day leaving the worries of the real world behind for a day of stress-free fun and magic.
In this post, we share our itinerary for Disneyland Paris for adults visiting two parks in one day. You'll also find tips on avoiding queues, where to stay, and our costs for a two night/one day trip from London.
Contents
2022 Update
Things have mostly returned to normal at Disneyland Paris. Health Passes (which show proof of vaccination) are no longer required.
Masks are not required but are recommended on transport (such as hotel shuttles) and for parades and fireworks.
Tickets must be bought for a specific date on the Disneyland Paris website. If you have a non-dated ticket or pass, you must register it online to ensure admission on the date of your choice.
How to Get to Disneyland Paris
Disney Paris is very accessible—it's just a few hours on the train direct from London or under an hour from the centre of Paris. You could easily combine a trip here with one day in Paris to see the sights.
Both Disneyland Paris parks, the train station, and Disney Village (a collection of shops and restaurants) are a few minutes' walk from each other.
Disneyland Paris can be reached direct on the Eurostar train from London in just under three hours. We changed trains at Lille as it was a little cheaper.
From Paris take the RER A train to Marne-la-Vallée/Chessy, which takes about 35 minutes from Nation.
You'll find recommendations for accommodation near the Disney Paris parks and other tips at the end of this post.
How to Skip the Queues at Disneyland Paris
FastPasses have been retired, but you can pay for Disney Premier Access, which gives you speedy access to some of the most popular rides.
You can pay per ride (called Disney Premier Access One)—from €5-15—on the Disneyland Paris app and be allocated the next available time to ride. I've noted below which rides have Premier Access.
Or, if money is no object, buy Disney Premier Access Ultimate. This allows you to skip the queue for all available attractions (one time each) at any time. Currently, 12 rides are included and prices start from €90 per person per day.
If you don't want to pay, another great way to skip the queues is by using single rider lines. These can be significantly faster, but you won't be able to ride with the members of your group. I've noted below when the single rider option is available.
The best way to experience shorter queues without paying extra is to arrive at the parks early—I recommend arriving an hour before they open.
If you stay in one of the official park hotels, you'll benefit from Extra Magic Time. This gives you early access to the parks (often an hour before opening but it varies).
Disneyland Paris and Walt Disney Studios One Day Itinerary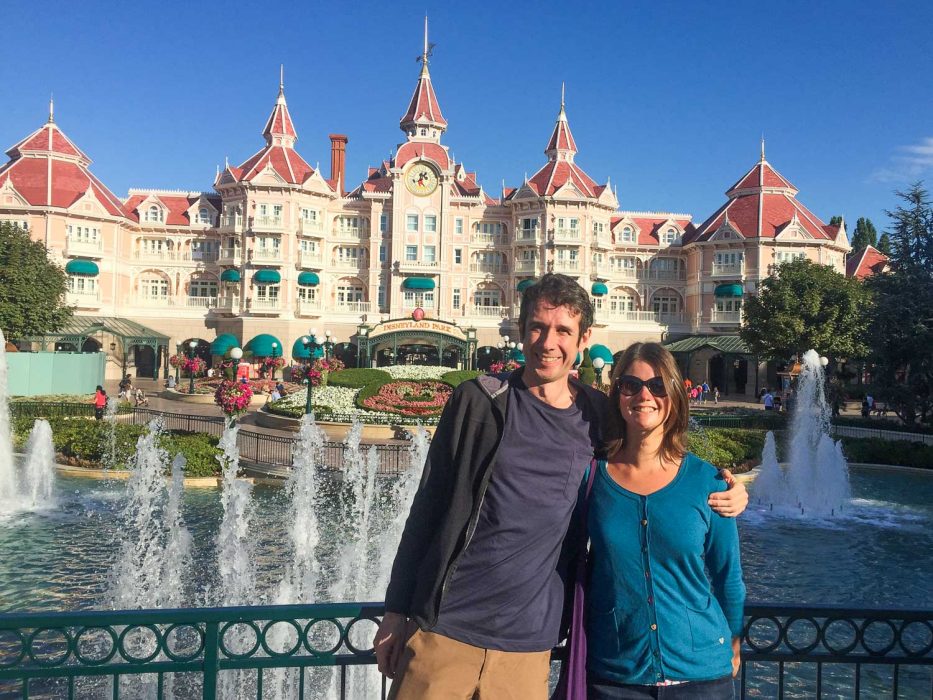 When we visited in late August, Disneyland was open from 10am to 11pm and Walt Disney Studios until 9pm.
Our Disneyland Paris itinerary is for adults and older children, so we skipped popular kids' rides like Peter Pan and didn't spend any time queuing for photos with characters.
Even in August, we didn't queue for more than 15 minutes on most rides—I've noted when we waited longer.
Walt Disney Studios Park 10am-1pm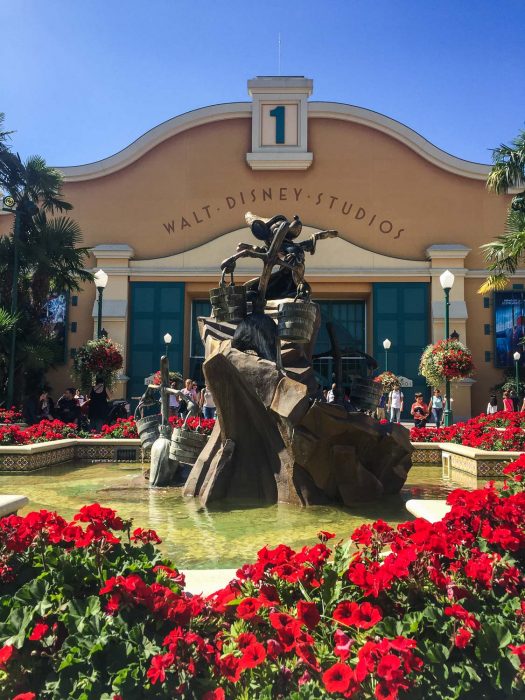 For our Disneyland Paris two parks itinerary we started in Walt Disney Studios as we wanted to ride Crush's Coaster, which is very popular.
We arrived an hour before opening at 9am and there were only a few people ahead of us in the queue. They actually let people into the park from 9.30am, so it's worth arriving early.
We'd heard that rides sometimes start before the official 10am opening time, but sadly this wasn't the case for us.
New in 2021 is Cars Road Trip, a family-friendly ride you might want to add to your Disneyland Paris itinerary (Premier Access is available).
During our morning in Walt Disney Studios, we also went on two other rides that are now closed, so you should have time to fit in Cars Road Trip.
Note that on 20 July 2022, the new Marvel Avengers Campus will open at Walt Disney Studios Park with two rides—Avengers Assemble: Flight Force and Spider-Man WEB Adventure. You'll likely want to prioritise these.
Crush's Coaster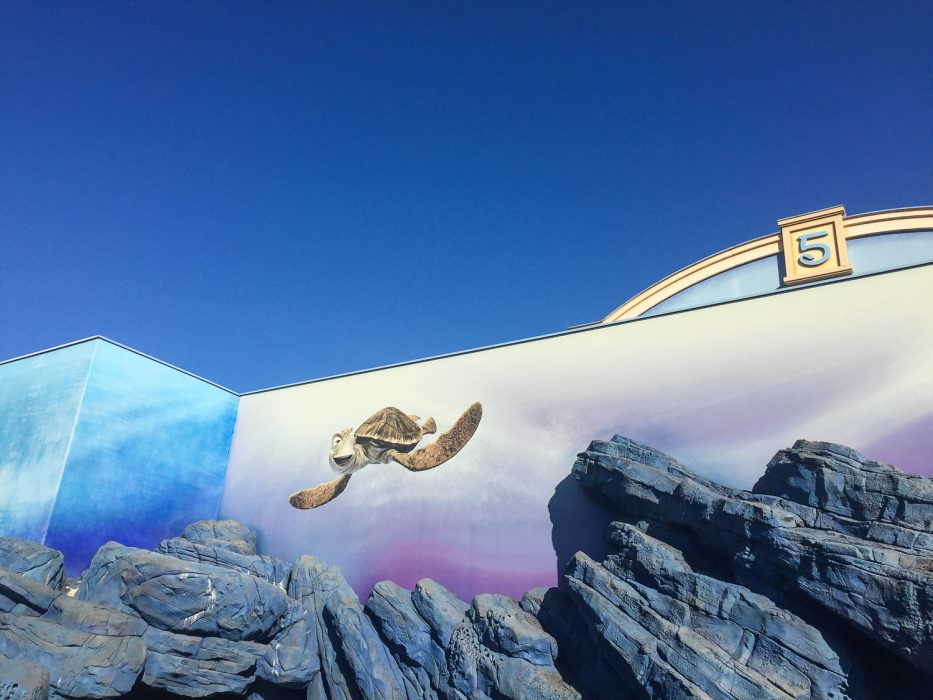 When the doors opened at 9.30am we headed straight to Crush's Coaster, as did many others. We had to queue for 40 minutes as the ride didn't open until 10am. By the time we got off the ride the queue was up to an hour.
Crush's is a roller coaster in the dark through a Finding Nemo themed world. It's fun and we're glad we did it, but it's not worth a long wait.
You could try the single rider queue to reduce the wait time but it wasn't moving very fast when we saw it. Or Premier Access is available to purchase for Crush's Coaster.
The Twilight Zone Tower of Terror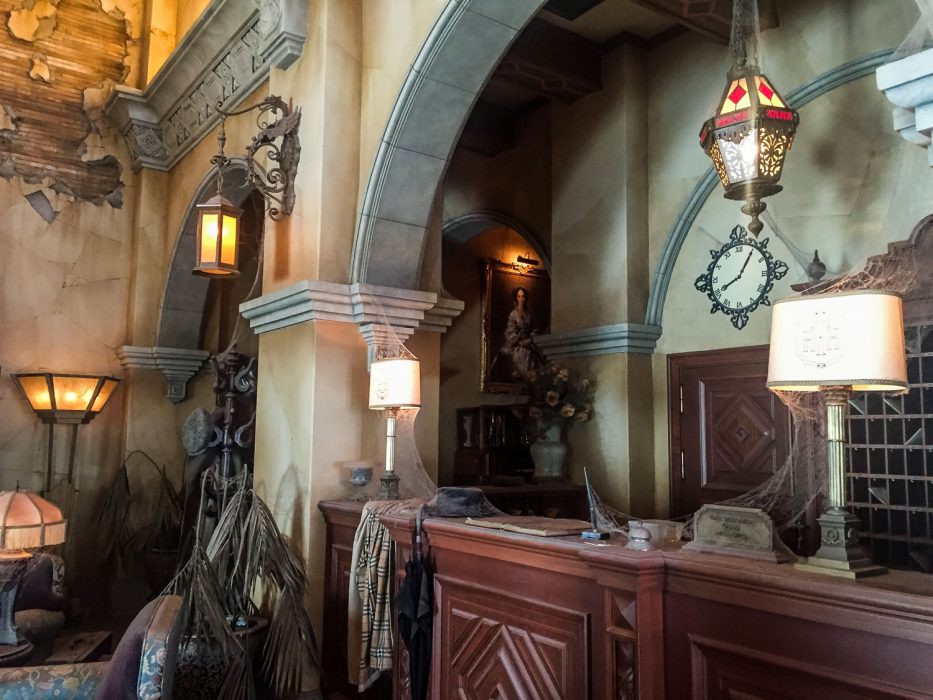 Our original plan was to ride Ratatouille next, but it was temporarily closed so we headed to the Tower of Terror instead.
This haunted elevator ride in the Hollywood Tower Hotel is one of our favourite Disney rides, and it's just as good in Paris.
We love the attention to detail in the spooky abandoned hotel and the anticipation as you rise up in the elevator before a sudden stomach-lurching plummet.
If the queue is too long for you, Tower of Terror is a Premier Access ride.
Ratatouille: The Adventure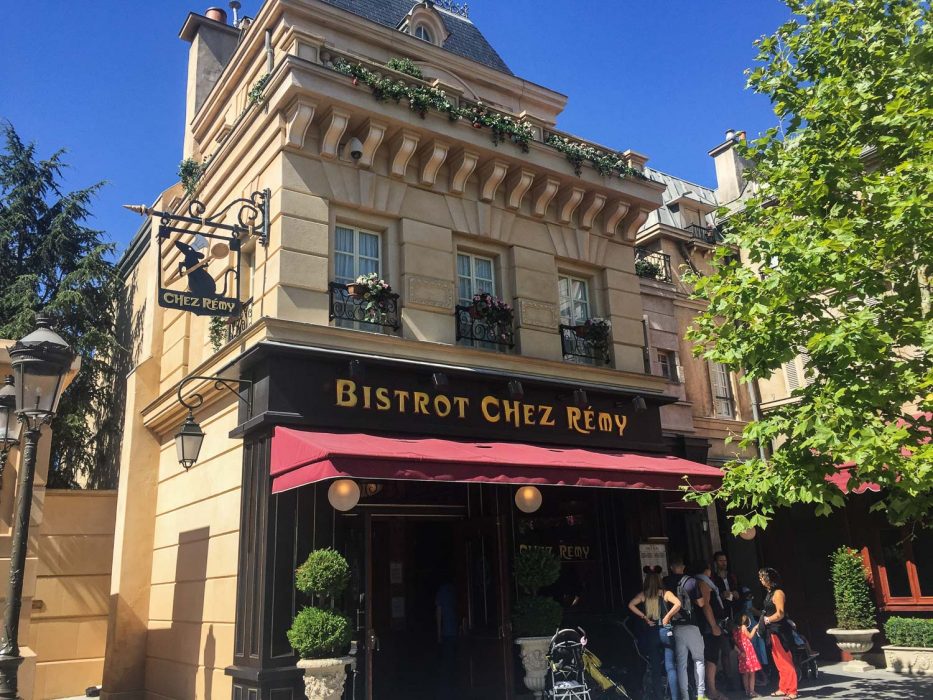 Ratatouille finally opened and said it was a 5-minute wait, but I don't think they'd updated it as we actually waited 35 minutes.
The queue was over 60 minutes by the time we got out, so it's best to do this popular ride early (straight after Crush's) or pay for Premier Access. There's also a single rider line.
Ratatouille was worth the wait, though. It's a 4D experience in the dark where you shrink down to the size of Remy the rat and whizz around the gigantic kitchen and restaurant amongst characters from the film.
We love the theming of La Place de Rémy outside too.
Disneyland Park 1pm-4.30pm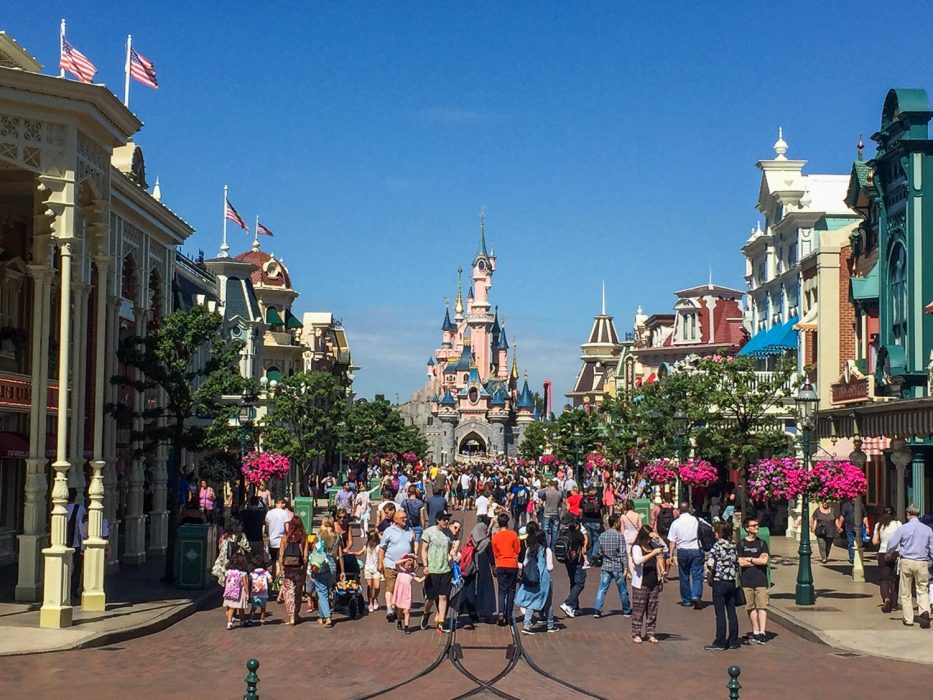 We'd done all the Walt Disney Studios rides we'd planned by lunchtime, so we headed to Disneyland Park next.
Star Tours and Big Thunder Mountain were closed when we visited. As these are two of the best Disneyland Paris rides for adults, I recommend adding them to this itinerary. Both are Premier Access rides.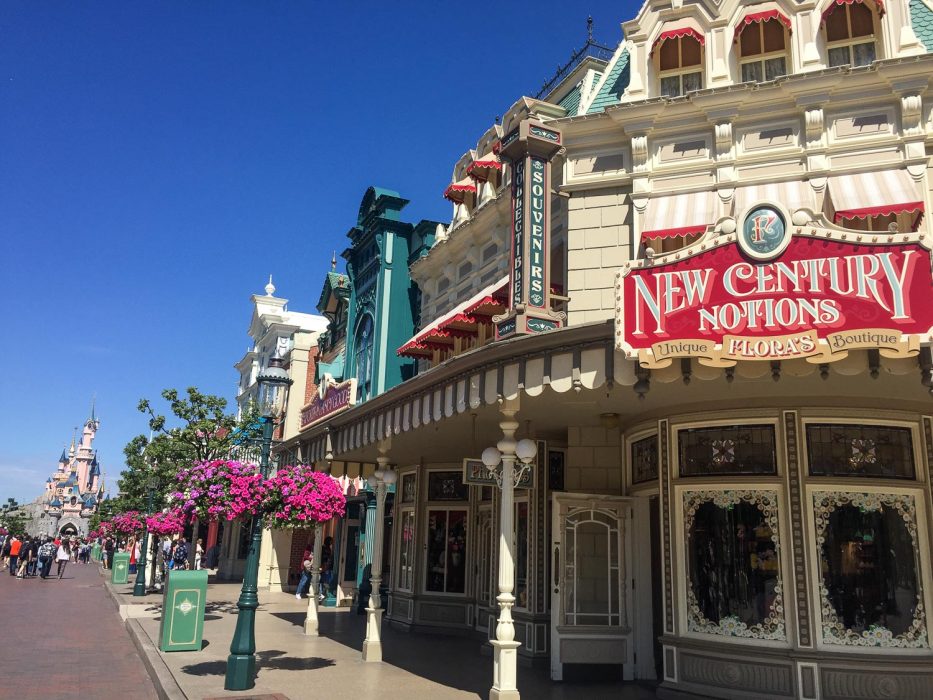 La Tanière du Dragon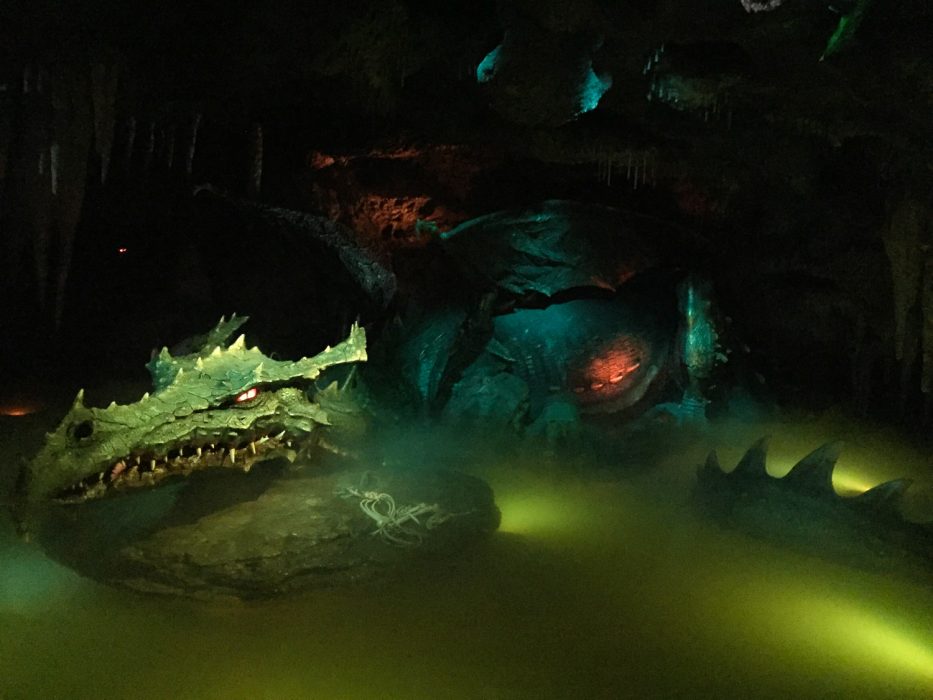 We began with a stroll down Main Street USA, which is just as cute as in Orlando, towards the castle where you can find an impressive dragon lurking underneath. It's a quick walkthrough without queues, so don't miss it.
Lunch Break
We shared a set meal at Colonel Hathi's Pizza Outpost, which included a pizza, salad, dessert and drink for €16.
Phantom Manor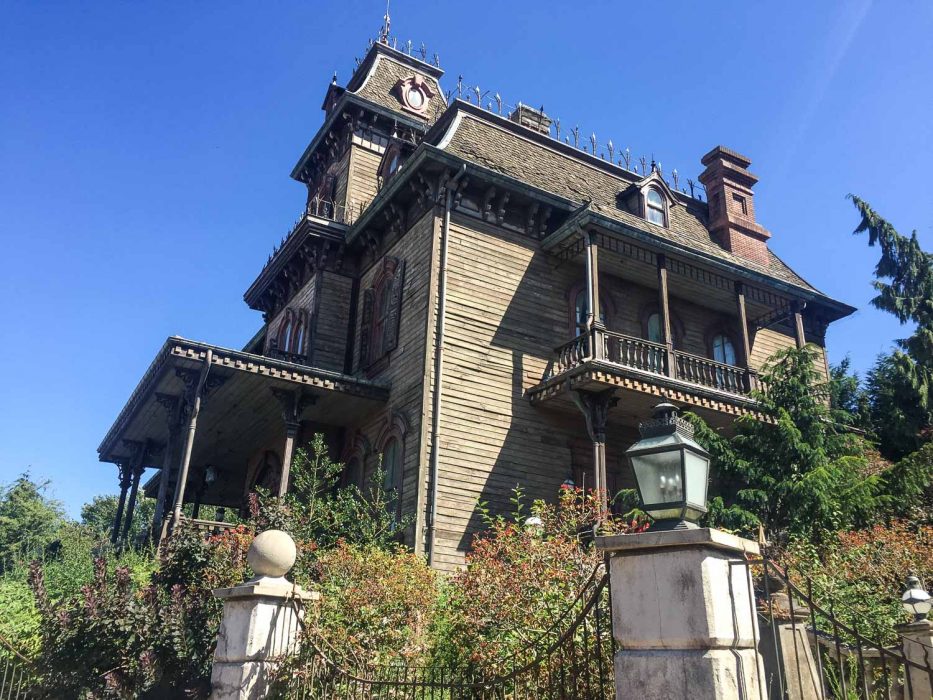 Phantom Manor is Paris's version of the Haunted Mansion. We love all the details on this slow tour in the dark through an eerie mansion inhabited by 999 ghosts.
The queue said five minutes but we actually waited for 20 minutes. I don't think the queue times are as accurate in Paris as they are elsewhere.
It's a Premier Access ride if necessary.
Le Passage Enchanté d'Aladdin
This cute Aladdin walkthrough shows miniature scenes from the film.
Indiana Jones and the Temple of Peril
The Indiana Jones ride in Paris is very different from the one in the US—we weren't expecting an outside rollercoaster with inversions!
Unfortunately, my ears got banged against my headrest multiple times and I came off feeling disorientated.
This is another ride you can pay to skip the queue with Premier Access if needed or there's a single rider line.
Walt Disney Studios 4.30pm-8pm
We headed back to Walt Disney Studios for the CinéMagique and Mickey and the Magician shows and to ride Tower of Terror again.
These shows have now been cancelled. There is currently a lack of rides at Walt Disney Studios while the new Avengers campus is being constructed (due 20 July 2022).
I recommend spending this extra time in Disneyland Park instead.
Disneyland Park 8pm-11.30pm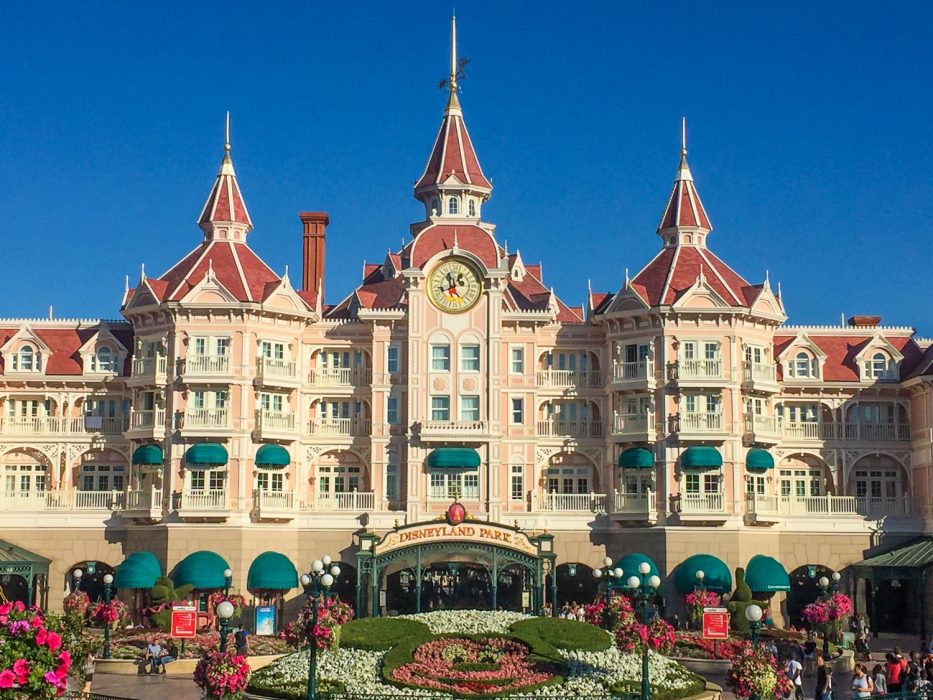 Dinner Break
Back in Disneyland, we were disturbed to find that all the restaurants in Frontierland were closed, so we had veggie burgers (€13 with salad or fries) at Au Chalet de la Marionnette in Fantasyland.
Pirates of the Caribbean
The queues had been fairly long (well, 25 minutes) at Pirates all afternoon, so we waited until the queue was down to five minutes.
Pirates of the Caribbean is a gentle boat trip in the dark through the world of pirates. The Paris version is even better than in other parks.
Next we planned to walk through Fantasyland to Alice's Curious Labyrinth, but sadly it was closed. Make sure you do this one earlier in the day. We were a bit annoyed that the Disneyland Paris app or leaflet didn't give times for the rides and restaurants that closed early.
Star Wars Hyperspace Mountain (previously called Space Mountain)
We headed to Discoveryland instead where Space Mountain only had a 5-minute wait (although it felt a bit longer).
This dark rollercoaster is one of the best things to do in Disneyland Paris for adults.
We love the ride in other Disney parks and were surprised that the Paris version has even more thrills including inversions. Unfortunately, it banged my head a lot and I felt sick afterwards.
Space Mountain has since been updated with a Star Wars theme.
If queues are long, ride Space Mountain with the single rider line or pay for Premier.
Buzz Lightyear Laser Blast was next on our list, but we didn't want to queue for 35 minutes and FastPasses had run out (now replaced with paid Premier Access). Do this earlier in the day if it's important to you—the queue doesn't seem to go down, even an hour before closing.
Les Mystères du Nautilus
A walk through Captain Nemo's historic submarine. Quiet and fantastic details.
Space Mountain
Simon rode it again. The end of the day seems a great time to ride this without queuing.
Indiana Jones
After ice cream, I sat near Main Street while Simon ran across the park for a final ride on Indiana Jones (no queue at all).
Disney Illuminations Show
The grand finale to a magical day takes place at the castle at closing time and features lasers, colourful fountains, songs from Disney films, projections onto the castle, and fireworks. It's definitely worth sticking around for.
We watched from Main Street and as soon as the show ended made a quick exit down one of the arcades that run parallel to Main Street.
We got to the hotel shuttle bus just as it was leaving, so we didn't have to queue.
Disneyland Paris Tips
Buy your tickets in advance on the Disneyland Paris website.
Download the Disneyland Paris app so you can check queue times and decide which ride to do next. You can also pay for Premier Access to rides (which has replaced FastPass) on the app.
Avoid visiting on weekends and French/UK national holidays. Usually, I recommend visiting Disney in the off-season, but I don't think it'd be much fun in the cold/rain.
Arrive at least 30 minutes before opening time (ideally one hour) as they often let people in early.
Get each person in your group to pick a few must-do rides and focus on those first.
Consider the single rider line for rides like Crush's Coaster, Ratatouille, and Space Mountain.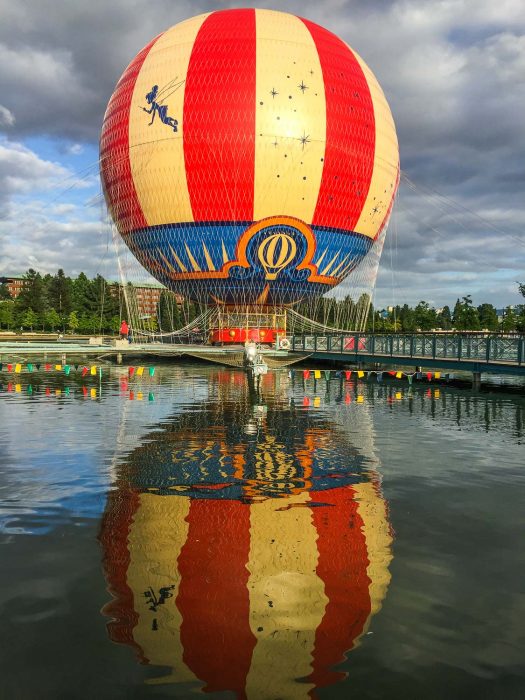 Where to Stay at Disneyland Paris
If you are visiting Disneyland Paris in one day, you could visit from central Paris, but staying closer to the parks is less tiring and makes it easier to start early and stay late.
I would have loved to stay in an official Disney on-site hotel, which gives you early access to the parks with extra magic time (usually an hour before the park opens) and makes going back to the hotel for a rest easy.
Unfortunately, they are all very expensive. You might find some good package deals in the off-season.
Instead, we spent two nights at the Magic Circus Hotel which costs from €143 in the summer (€85 in winter). It was modern and comfortable with a pool and a good breakfast buffet.
It offers a free shuttle from the train station/parks that only takes 15 minutes and we never waited for long.
You can also walk to the parks in about 30 minutes (which we did the night before to visit the Disney Village for dinner).
Hotel Explorers is another nearby option on the same shuttle route.
Food in the Disneyland Paris Parks
Take a water bottle with you so you can fill up from the water fountains.
If you are on a tight budget, take lunch and snacks into the park to save money. There are no grocery stores near the parks and hotels. The nearest supermarket is Auchan, one train stop away in Val d'Europe.
The cheapest decent food option is Earl of Sandwich in Disney Village, where a freshly-made hot sandwich costs €8.
The table service and buffet restaurants in the parks are very expensive (€30+ per person), so we stuck with the quick counter service places. Expect to spend about €15 on a main meal. All restaurants have at least one vegetarian option marked on the menu.
You can find restaurant menus on the Disneyland Paris website and app.
How Much Does a Trip to Disneyland Paris Cost?
When we visited a few years ago in August we managed to do the two night/one day trip at Disneyland Paris for £240 per person.
Prices have gone up significantly since then, so expect to pay more now. Here's an estimate for a two-night weekday trip for two people in August 2022:
Two nights at the Magic Circus Hotel €373
One day/two park Disneyland Paris tickets €238 (peak prices)
Food €120 (variable)
The total estimated cost per person is €366 (£305) plus Eurostar tickets (about £130 per person one way).
You can save costs by visiting at less busy times, booking far in advance, and bringing your own food.
Two-park one-day tickets range from €87 (mid-week in June, for example) to €124 (the busiest days in August).
Is Disneyland Paris Worth it?
If you are in Europe and want a taste of Disney magic, we definitely recommend visiting Disneyland Paris.
Our favourite Disney parks are still DisneySea in Japan and Magic Kingdom in Orlando, but we think Disneyland Paris is just as good as Disneyland California and it's actually a lot bigger.
If you are trying to decide on visiting Disneyland Park vs Walt Disney Studios Paris, then Disneyland is certainly the stronger park with a more classic Disney feel and more rides.
It's worth getting a two-park ticket so you can visit both, though, even if you just pop over to Walt Disney Studios for a few hours, as there are some fun rides.
Recommended Reading