This page contains affiliate links. Please read our disclosure for more info.
People who hear that we plan to travel forever sometimes ask us if we'll run out of places to visit. Now we can point them to Wanderlust's list of 100 Greatest Travel Experiences. The British travel magazine asked readers to vote on what they consider the ultimate travel experiences, as travel is more about the experiences you have in a place than the country itself.
Of course we had to tot up how many we'd experienced ourselves. It came to 19, which seems quite low considering we've travelled full time for 2.5 years (including our first round the world trip). How many would the average person with two weeks holiday a year have the opportunity to visit? With over 80 experiences still to go, and that's just from this list, we have plenty to keep us busy for many years.
Travel for us isn't about ticking big attractions off a list, and sometimes we deliberately avoid them (like the Taj Mahal – we'll give it a go one day…), but the list is a great read and provides lots on inspiration. It's also a good opportunity to look back on the things that we have experienced.
In reverse order based on Wanderlust's list, here are the things that we have experienced and our verdict on whether we consider them ultimate travel experiences.
96) Exploring the backstreets of Kathmandu, Nepal
Would we include Kathmandu in our own Top 100 Travel Experiences? Probably not. Maybe we were burnt out from three months in India but we never really warmed to Nepal's capital city. If you have the energy though it's fun to wander the chaotic and colourful streets, bargaining with market stall owners, weaving in and out of cycle and motor rickshaws and finding hidden temples. It's also probably the best place on the subcontinent to indulge in Western food in touristy Thamel when you've finally got sick of curry.
94) Getting Lost in Venice, Italy
Visiting Venice in the summer is considered a bad idea but nothing could stop us enjoying this magical city on our first backpacking trip around Europe. Give the touristy piazzas and gondola rides a miss and just wander the narrow streets and find your own hidden spots. On a budget one of our best meal memories is getting a giant take away pizza and eating it on the church steps in a pretty piazza and watching the world go by.
92) InterRailing around Europe
This is where it all started for us. As fresh-faced 19 year olds with overflowing backpacks we boarded the Eurostar to Paris and began our whirlwind train tour of Europe. Like many newbie travellers we moved far too fast visiting an astonishing nine countries in one month, but we loved every minute of it (well maybe not that overnight ferry ride from Italy-Greece). Highlights included visiting Bran (aka Dracula's) Castle during an atmospheric thunderstorm in Romania, eating our way through a long train journey in Bulgaria, and wandering around the gorgeous historic streets of Cesky Krumlov in Czech Republic. Our travel addiction had truly begun.
89) Riding elephants in Royal Chitwan National Park, Nepal
The opportunity to get this close to wild rhinos is the big advantage of riding an elephant on a safari in Royal Chitwan National Park. Unfortunately our trip turned nasty as the elephant was constantly and brutally hit on his head with a metal spike by his mahout. Despite our pleas for him to stop he claimed it was necessary to control the elephant in this way. It put us off elephant riding forever – we much preferred rhino spotting on foot, even if we didn't get as close.
80) Slowing down on the Keralan backwaters, India
The Kerala backwaters are one of our favourite places in the world. This vast interconnecting system of rivers, canals, and lagoons is lush, green and blissfully peaceful. The best way to experience them is by canoe to get into the smaller waterways, homestay to get to know small villages where boats and bicycles are the only methods of transport, and a traditional rice barge converted into a houseboat – the ultimate relaxing experience. We spent a night on our own private houseboat floating past swaying palm and coconut trees, watching village life alongside the rivers and eating delicious Keralan food.
79) Watching the sunrise and sunset at Uluru, Australia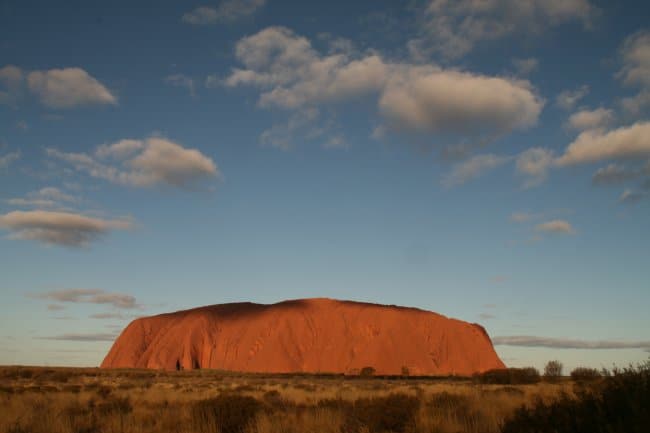 Watching the sunset at Uluru is a classic Australian experience as the rock glows orange against the huge Australian sky (it's bigger than elsewhere, we're sure). It was beautiful but I think we preferred getting up close on the 10km Base Walk around the rock – surprisingly few people make the effort to do this.
78) Getting your motor running on a road trip, USA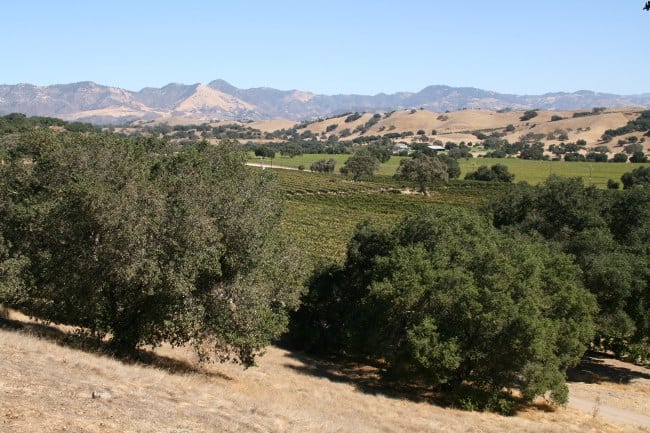 This is a bit of a cheat as we don't consider ourselves to have done the ultimate American road trip (it's on the wishlist). Still, we did spend a few days driving from Los Angeles to San Francisco stopping in the San Ynez valley for wine tasting and enjoying the stunning coastal views of Big Sur. We'll be back for more…
76) Going wild in Kakadu National Park, Australia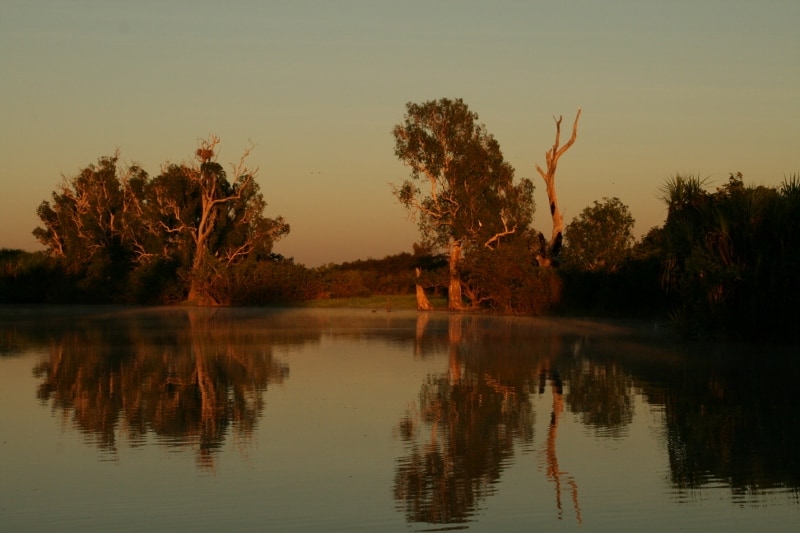 The Kakadu National Park in Australia's Northern Territory is the country's largest at 20,000 sq km. We took walks in the wilderness, discovered ancient Aboriginal rock art and spotted crocodiles on an early morning boat trip in Yellow Water billabong.
72) Roaming Rome & the Vatican, Italy
It's been 11 years since we last visited Rome on our interailing trip around Europe. Two days can never be enough and it's high on our list for a return visit. The Sistine Chapel and Colosseum lived up to expectations and our highlight was a free tour of the Forum given by a passionate student who brought life in Ancient Rome alive for us in a way that so few guides can.
67) Standing atop the rock city of Sigiriya, Sri Lanka
After graduating from University I spent three months volunteering in Sri Lanka. On weekends and the many public holidays the other volunteers and I visited attractions throughout the country and Sigiriya was one of my favourite of the historic sites. Climb the narrow staircase up this huge, ancient rock fortress for wonderful views and marvel at how Kings and monks lived up here from the 5th – 14th centuries.
66) Feeling like a movie star in New York, USA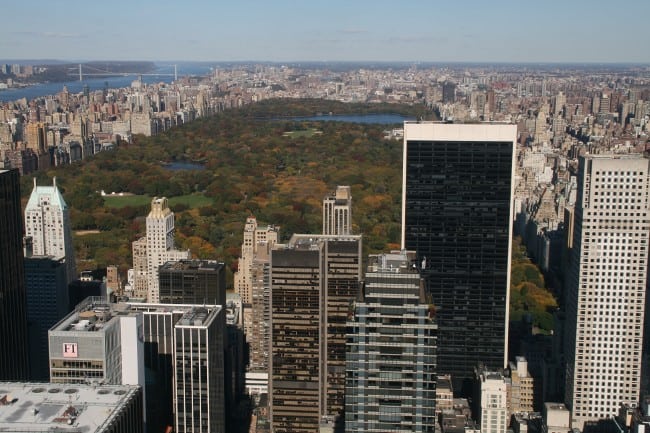 For us it can't compare to our favourite city San Francisco, but of course a visit to New York is an essential travel experience. I got the best sense of the scale of the city from afar – up at the top of the Rockefeller building or on the free Staten Island ferry. Our best memories are of volunteering on the Obama campaign and watching the city go crazy at the news of his victory.
63) Fancy free backpacking, Australia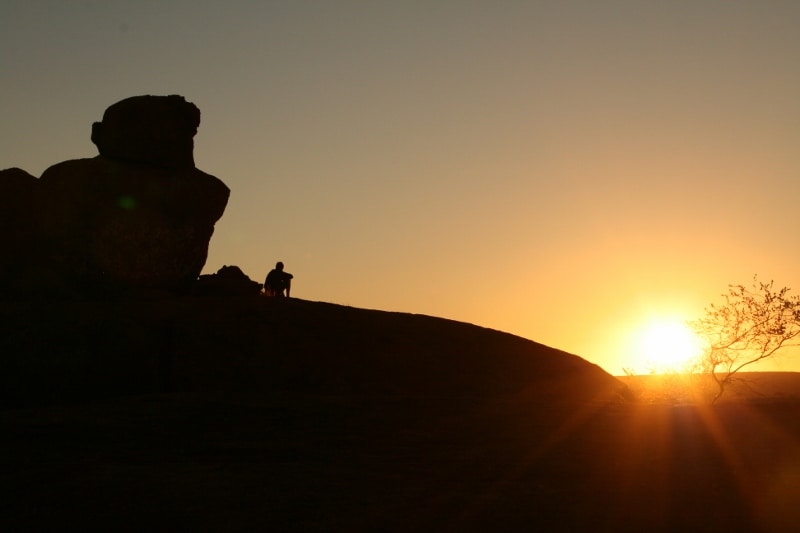 We hired a campervan and our drive from Darwin to Alice Springs was packed with quintessential Australia: crocodiles, kangaroos, red dirt, playing didgeridoo in an Aboriginal community, long long drives through the outback, crazy rock formations and wonderfully friendly people.
60) Strolling old Cartagena, Colombia
Cartagena's old town is a wonderful place to wander with brightly coloured colonial buildings, market stalls overflowing with weird tropical fruit and plenty of plazas to relax in.
45) Hovering over Franz Josef Glacier, New Zealand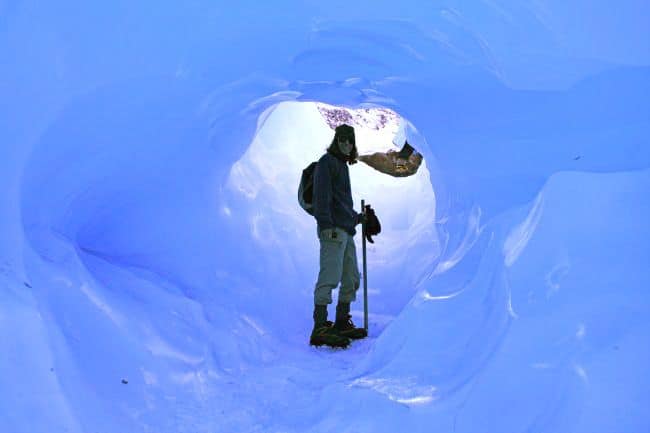 We opted to visit neighbouring, lesser-visited Fox Glacier but got the same icy experience. A helicopter took us to the top of the glacier where we strapped on crampons and wandered around the icy wonderland poking around in blue-ice caves and avoiding the deep crevasses.
39) Glimpsing the peaks of the Himalaya, Nepal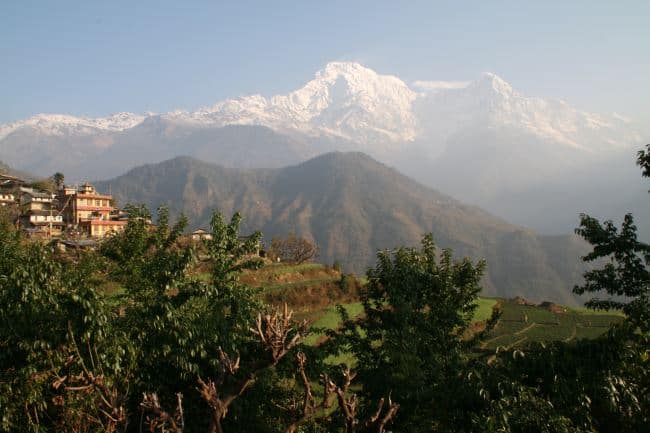 Our five day trek in Nepal's Annapurna region is definitely one of our favourite travel experiences. Being surrounded by 7000 metre + peaks is amazing, and it's not a difficult trip. Hiring a porter/guide independently isn't expensive and basic rooms in village teahouses are only a few dollars a night. You can take it slow, go at your own pace and enjoy the stunning views.
24) Roaming the remains at Hampi, India
One of our favourite places in India, the ancient ruins at Hampi have a fantastic boulder strewn backdrop and some wonderfully chilled guesthouses across the river. Sunsets over the rice paddy fields were the most beautiful we've ever seen. Hire a bike to explore the extensive ruins of the 15th Century Vijayanagara Empire and there are surprisingly few crowds at many of the sites. Often we became the tourist attraction with Indian tourists unused to foreigners keen to take our photo.
20) Island-lounging, Malaysia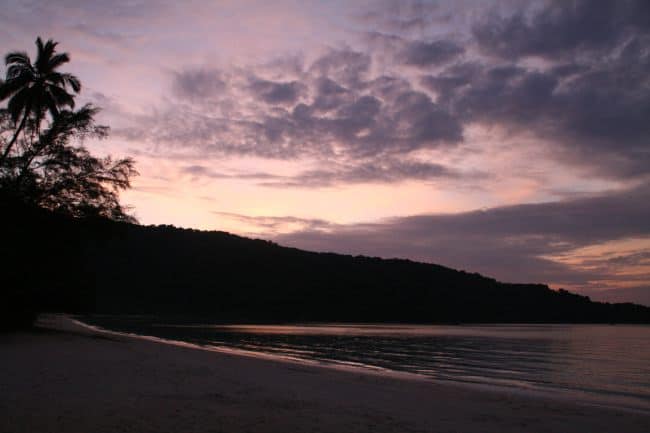 The Thai Islands seemed too crowded for us (although we've since learnt of quiet Thai Islands) so we headed to the Perhentian Islands in Malaysia instead. On the quietest beach on the quietest island Perhentian Besar we found what we were looking for – empty stretches of sand, turquoise sea, a few chilled out restaurants and an excellent dive shop where we got our Advanced diving certificate. We stayed 10 days and only wore footwear twice – on walks through the jungle. The rest of the time we went from room to beach to boat to beach restaurant barefoot.
16) Gazing over Machu Picchu, Peru
We had mixed feelings about Machu Picchu as the high prices, commercialism and crowds of tour groups irritated us but we are glad we went. The highlight was the early morning walk up Waynu Picchu where we found a quiet spot to gaze down at the ruins in this spectacular setting of forest covered mountains.
9) Crossing the Salar de Uyuni salt flats, Bolivia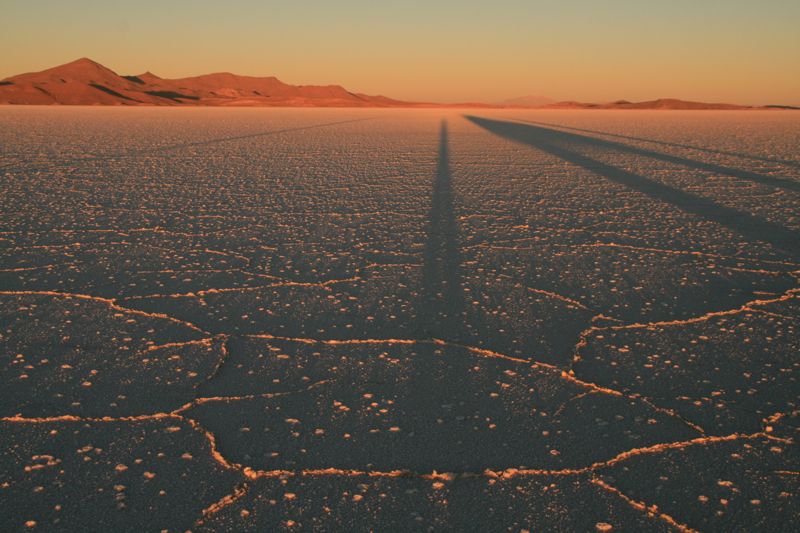 The entire southwest circuit in Bolivia where we spent four days on a jeep tour is full of amazing sights and the immense Salar de Uyuni is the perfect way to end the trip. It's the largest salt flat in the world and an otherworldy sight.
6) Ogling Iguazu Falls, Brazil/Argentina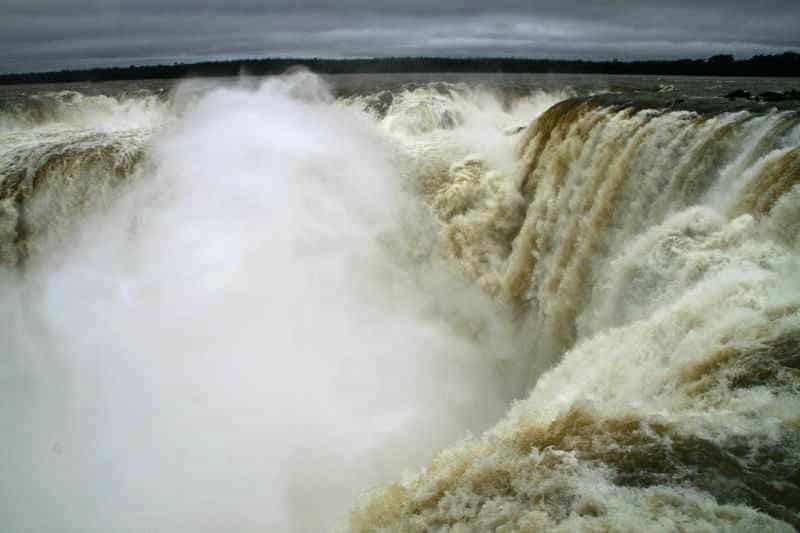 This humongous wall of water that is Iguazu Falls doesn't disappoint. Get the overview from the Brazilian side and then peer into the Devil's Throat on the Argentine side. We had the extra bonus of visiting at full moon and seeing the falls glowing in the moonlight.