This page contains affiliate links. Please read our disclosure for more info.
During our trip to Yosemite National Park last summer we took a few side trips which really added to the experience—one was the unique tufa towers at Mono Lake that I wrote about last week, and the other was to the remote ghost town of Bodie.
Bodie is just a 45 minute drive from Lee Vining so it's easy to combine it with a visit to the eastern side of Yosemite and Mono Lake. The last three miles of the drive are on a rough, bumpy, gravel track surrounded by bleak mountains, adding to the remote feel of the abandoned gold-mining ghost town. It's hard to imagine getting here by horse and buggy as Bodie's residents once did.
Bodie was a booming town during the gold rush and in its heyday from 1877-1881 had a population of nearly 10,000 people. Miners flocked here to make their fortune and the town acquired over sixty saloons and dance halls to entertain them. It became known as the "most lawless, wildest and toughest mining camp the far west has ever known".
It didn't last long though and the town was abandoned when the gold ran out. Since 1962 Bodie has been a State Historic Park and preserved in a state of "arrested decay".
It's now possible to wander the deserted streets which are much the same as they were over 50 years ago when the last residents left, often leaving their belongings behind.
Cars rot in the meadows, and rusting iron machinery is scattered around the town. You can peer in windows of homes, seeing people's beds and piles of clothes and kitchenware. The school, bars, and shops are still set up, goods on the shelves as if waiting for the residents to return.
Poking through abandoned houses on the outer edges of town, when you leave the other visitors behind, feels rather eerie.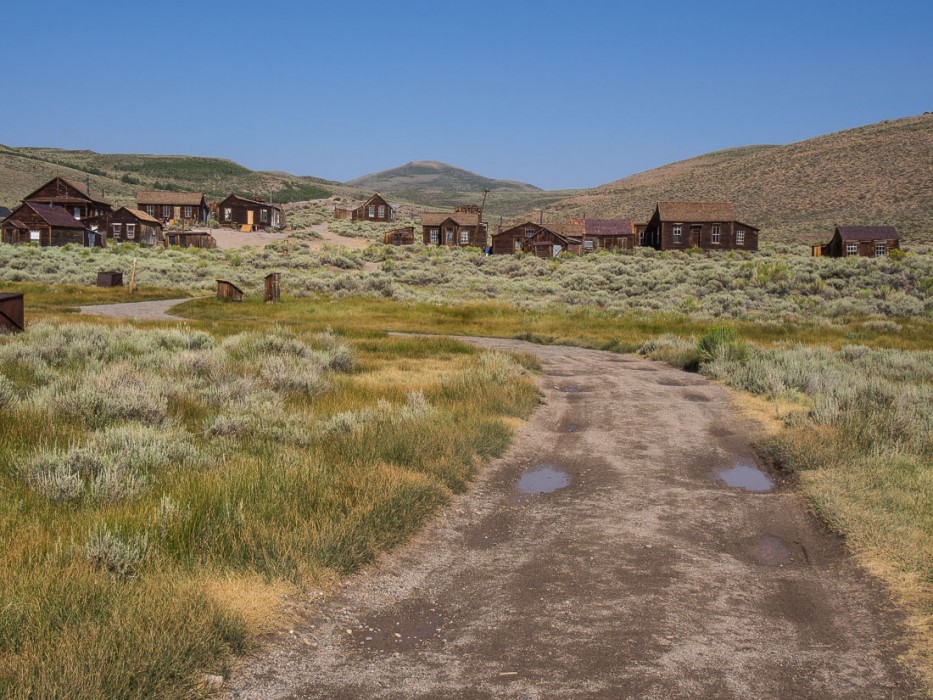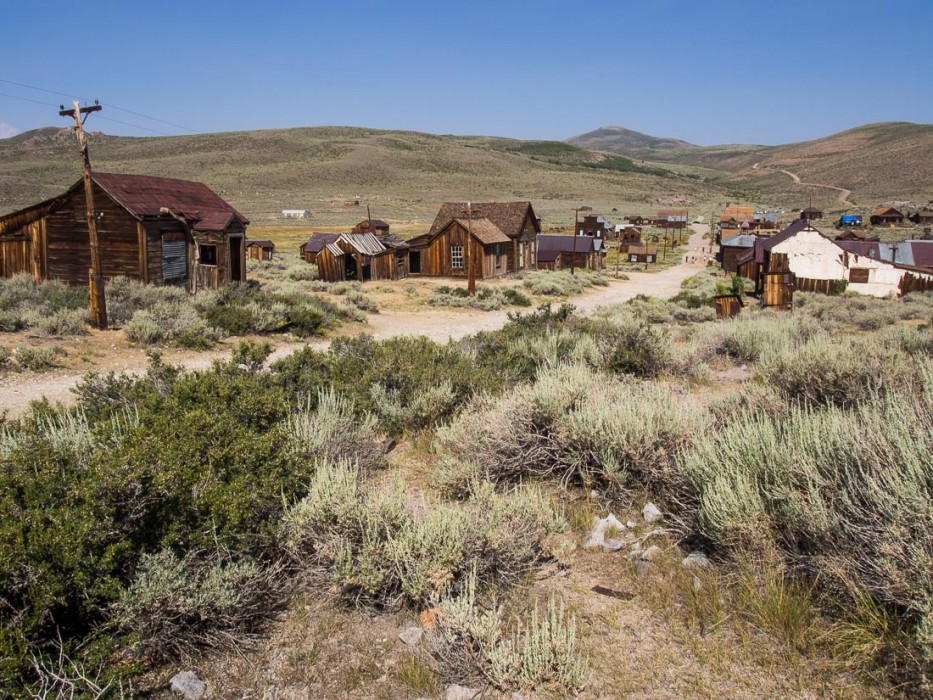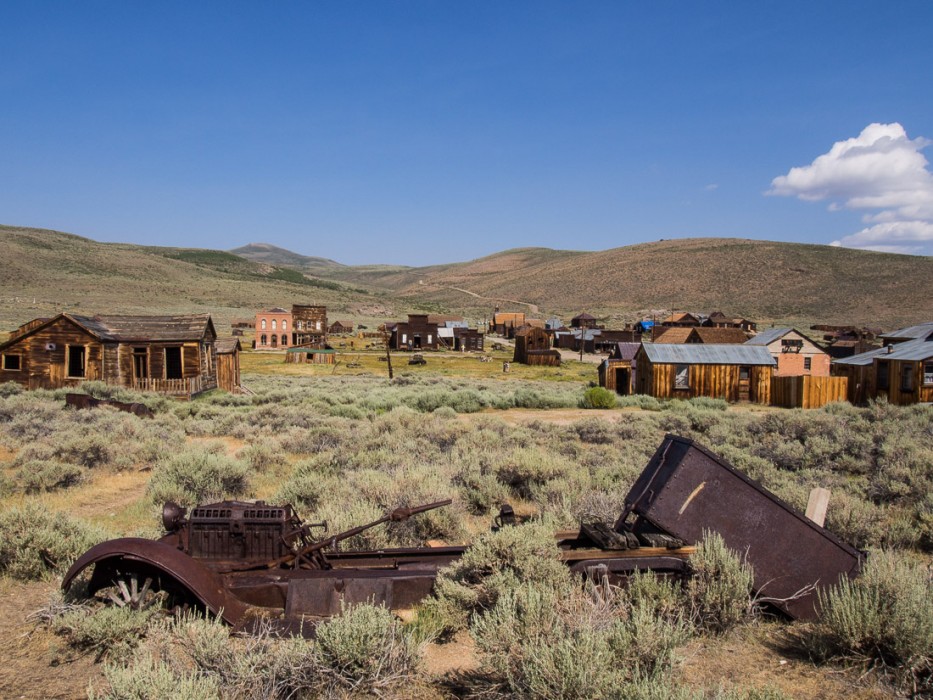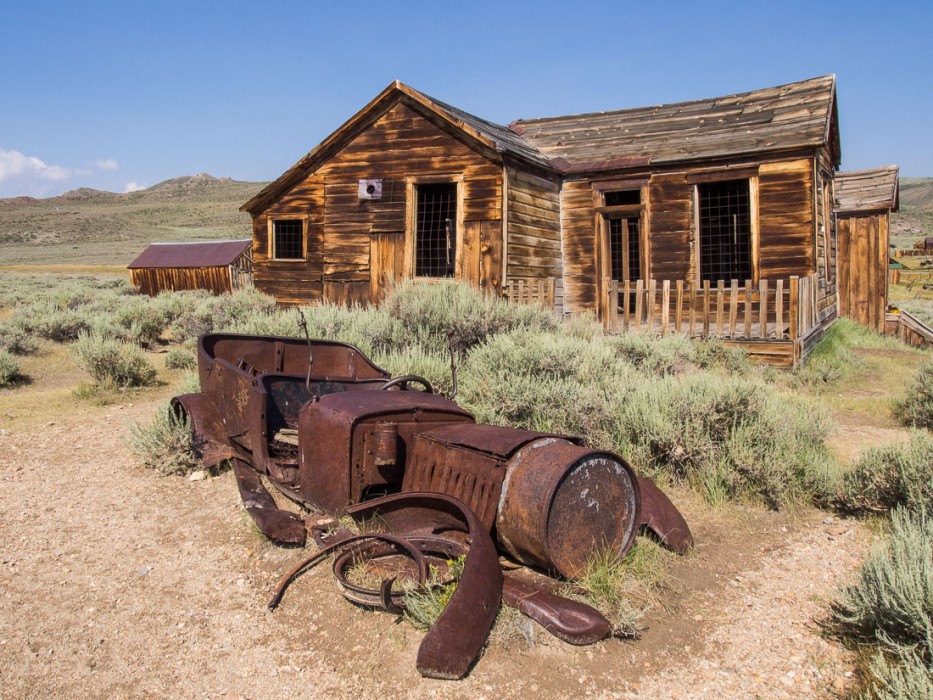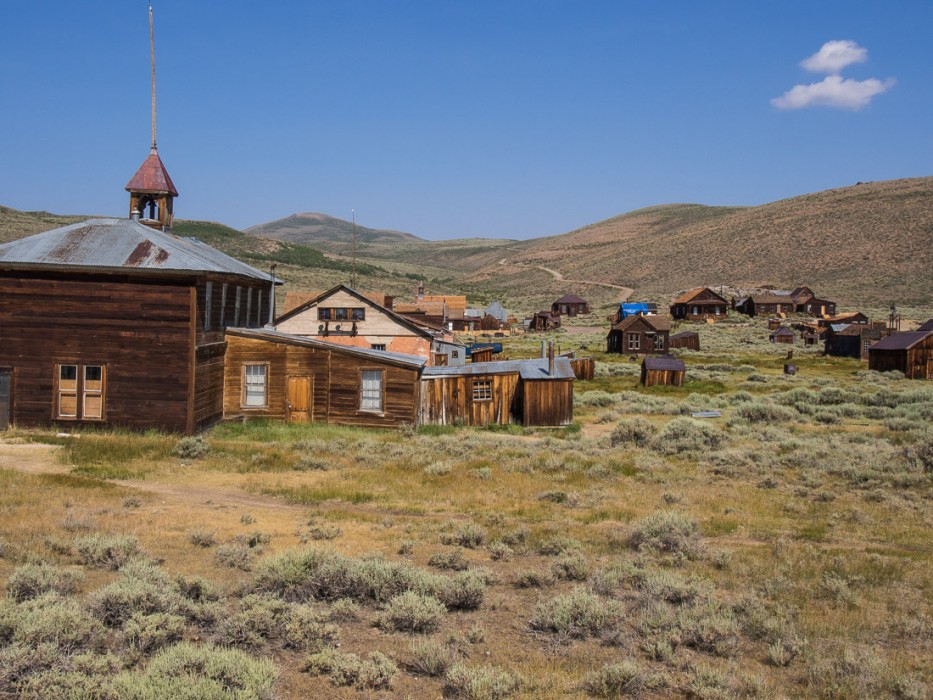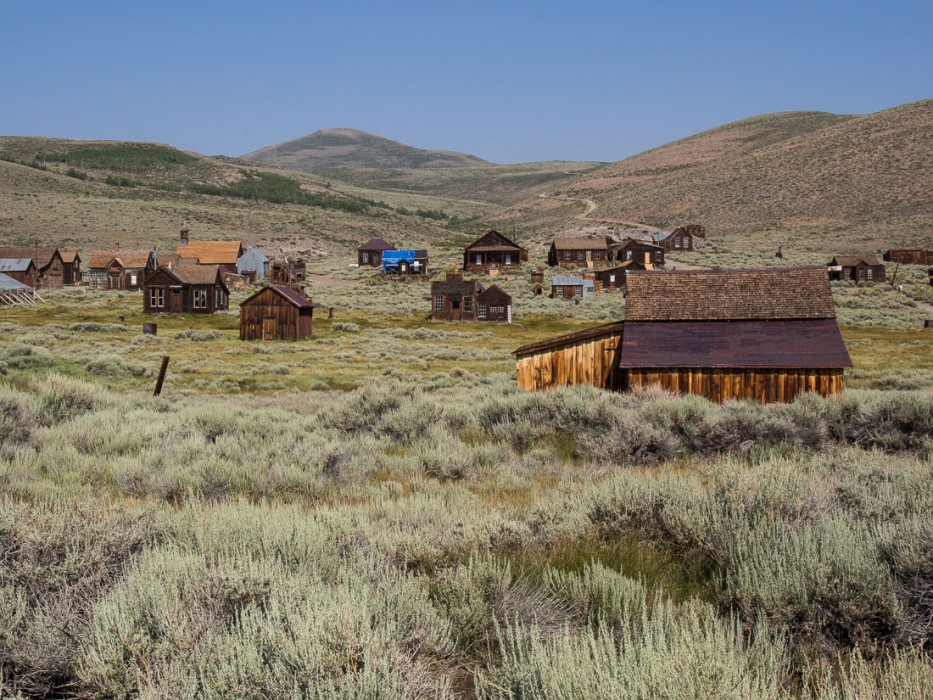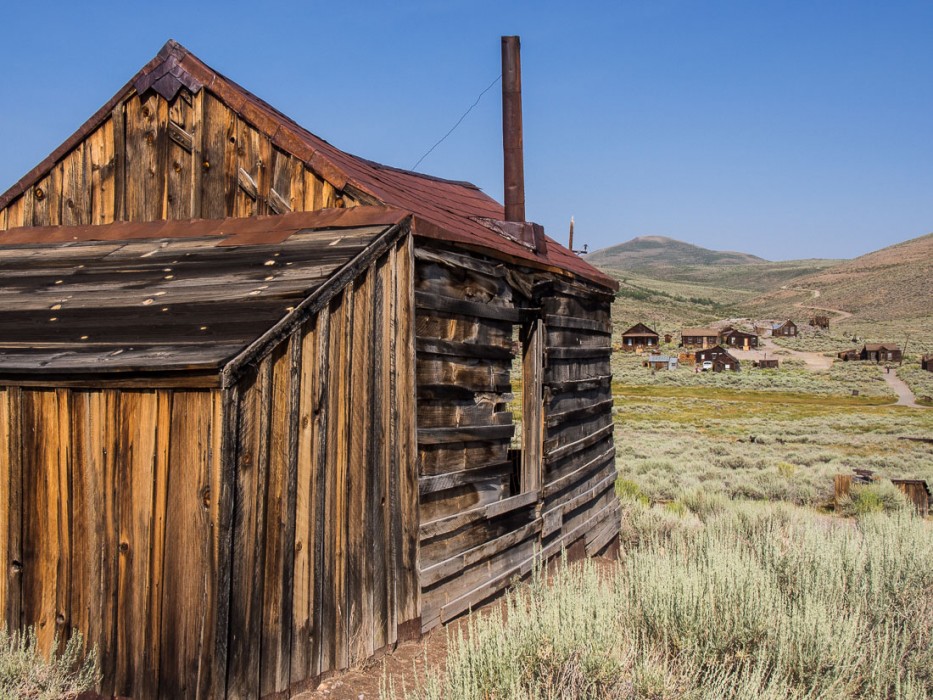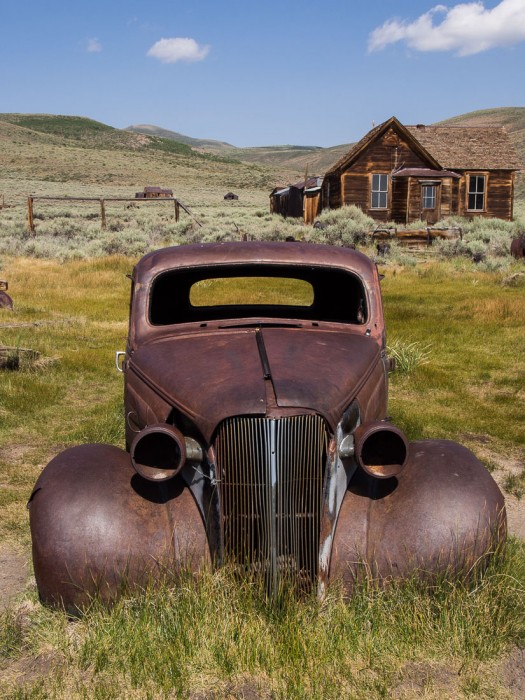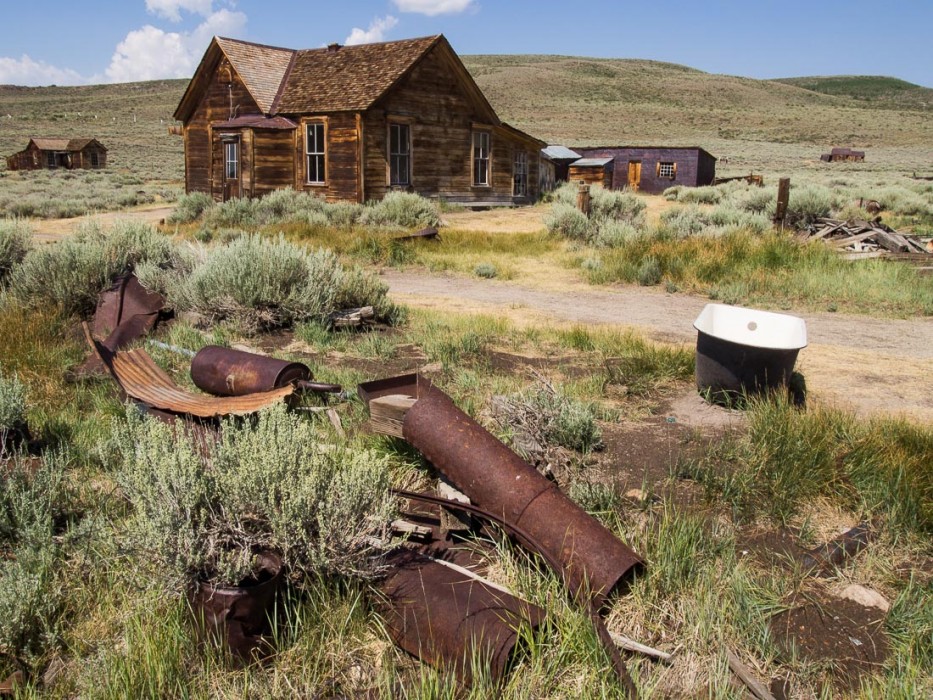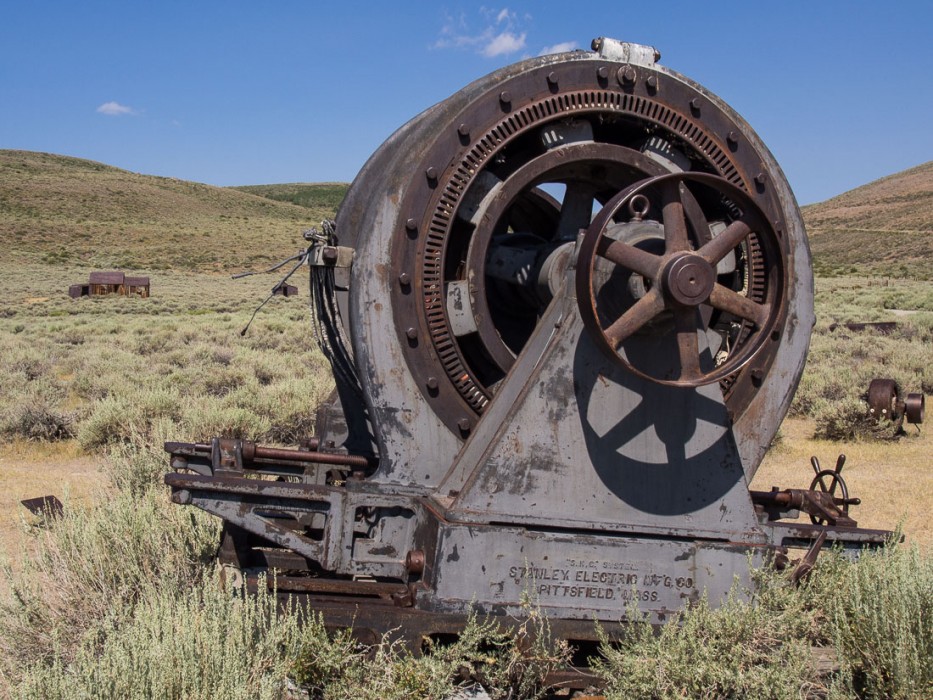 Bodie is a fascinating place that takes you back in time and is well worth combining with a trip to Mono Lake and Yosemite National Park.
The Bodie State Historic Park costs $8 (credit card preferred) and is open from 9am to 6pm in the summer and until 4pm in the winter.
We spent 1.5 hours here as we were driving back to San Francisco that day, but could easily have spent longer. Bring your own food and water as there are no commercial facilities in the town, and be prepared for the strong sun.
Are you looking for Christmas gift ideas? See our guide to the 50 Best Gifts for Travelers which includes unique suggestions for every budget.