This page contains affiliate links. Please read our disclosure for more info.
We visited Colmar on a whim. I saw a photo of this small town in the Alsace region of France, close to the German border, and decided we should visit without knowing much about it. It was a good decision.

Colmar is so pretty that it doesn't feel real. Cobblestone streets run next to canals lined with half-timbered houses in shades of rose, sky blue, lemon, peppermint, and apricot, many dating back to the 14th century.
The olde worlde buildings are distinctly Germanic, but they feature elegant French shutters. It can be hard to remember you're in France, but locals speak French and the bakeries are full of croissants and pain au chocolat.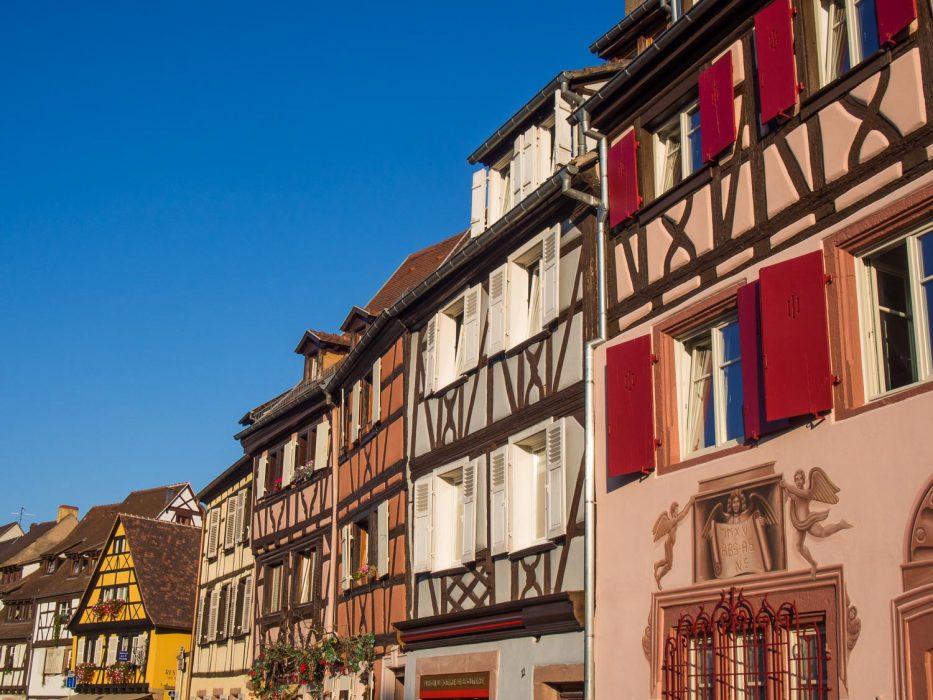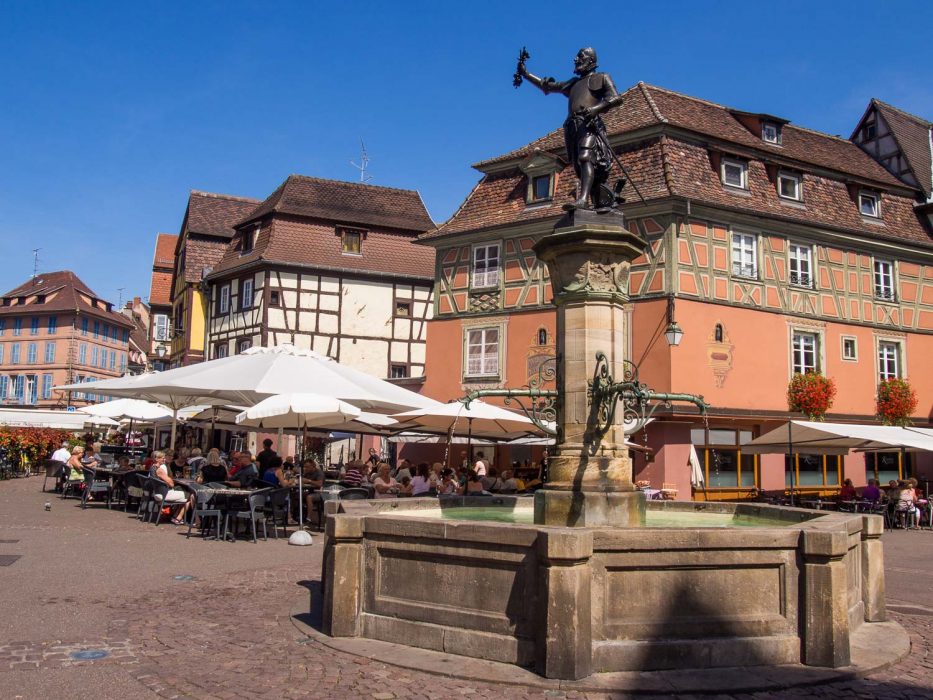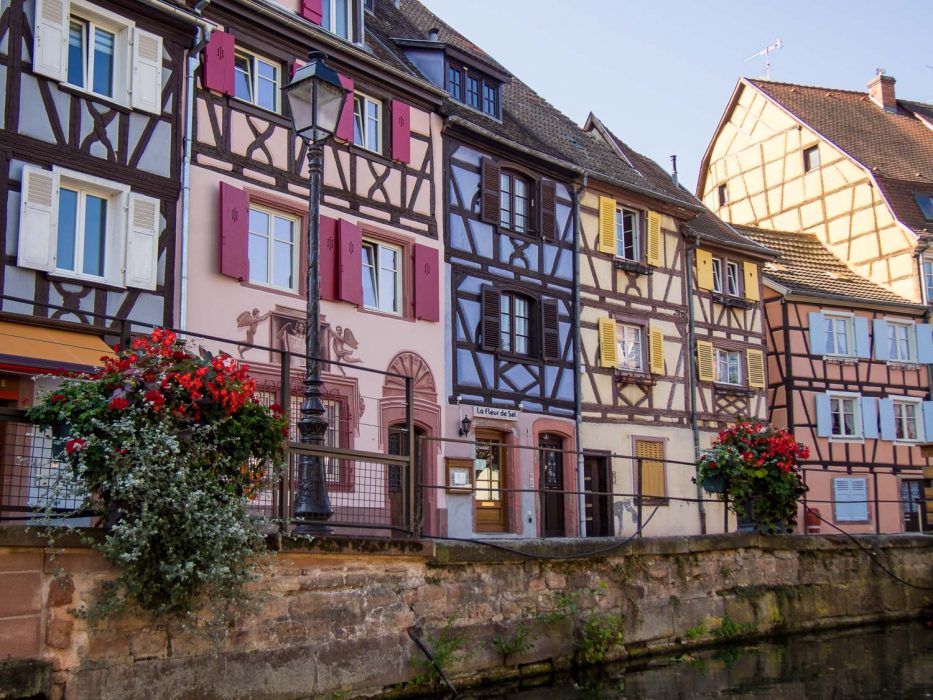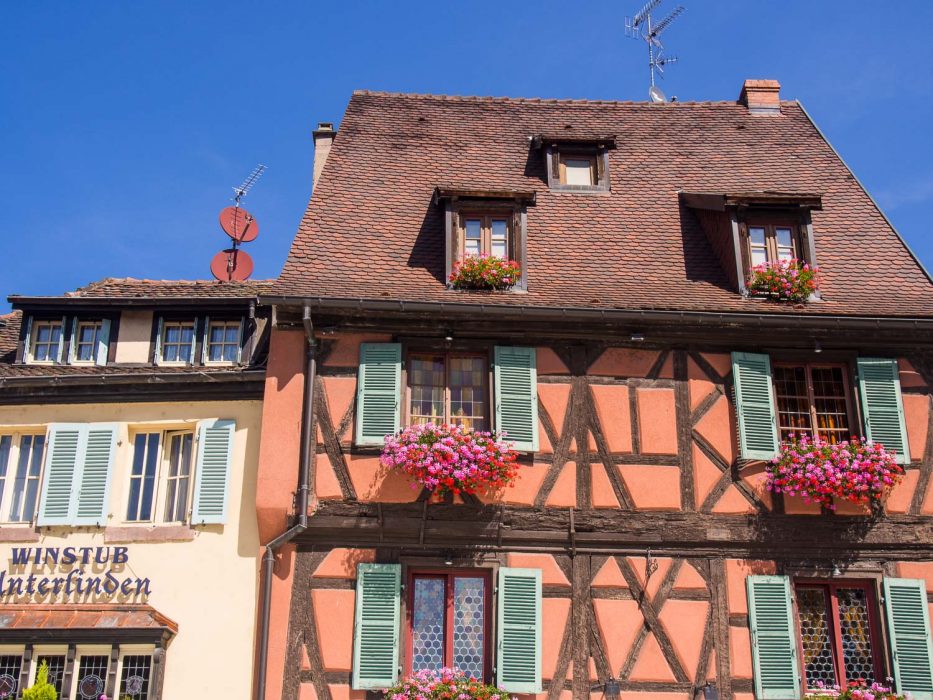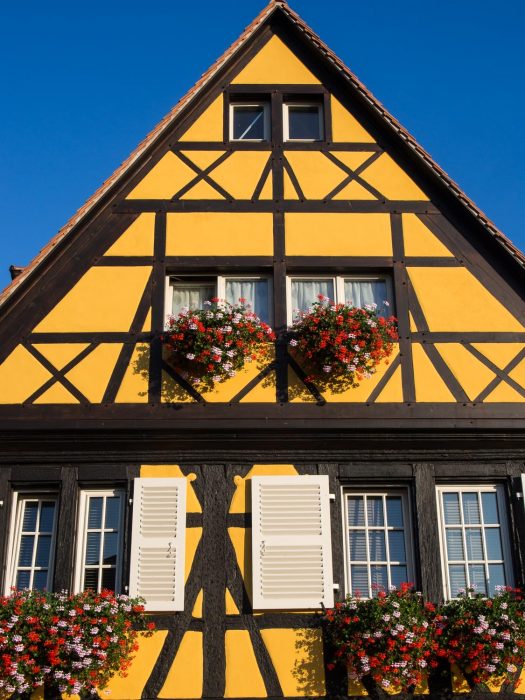 As we wandered the streets we felt like we'd stepped into the pages of a fairytale. Locals are proud of their attractive homes, decorating them with pots of geraniums, colourful shutters, wrought iron lamps and signs, and often even more bizarre adornments.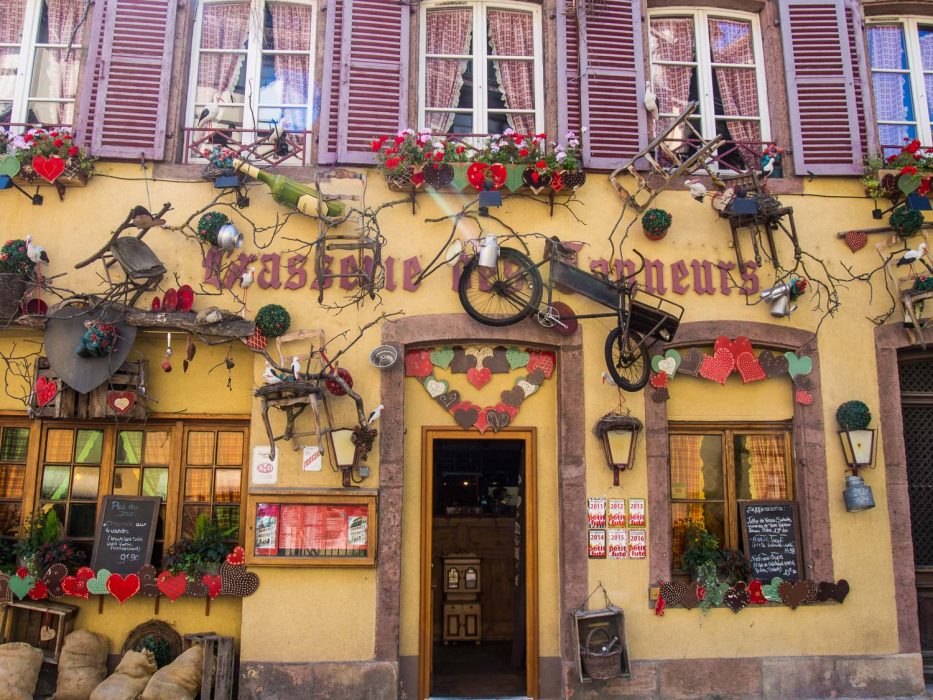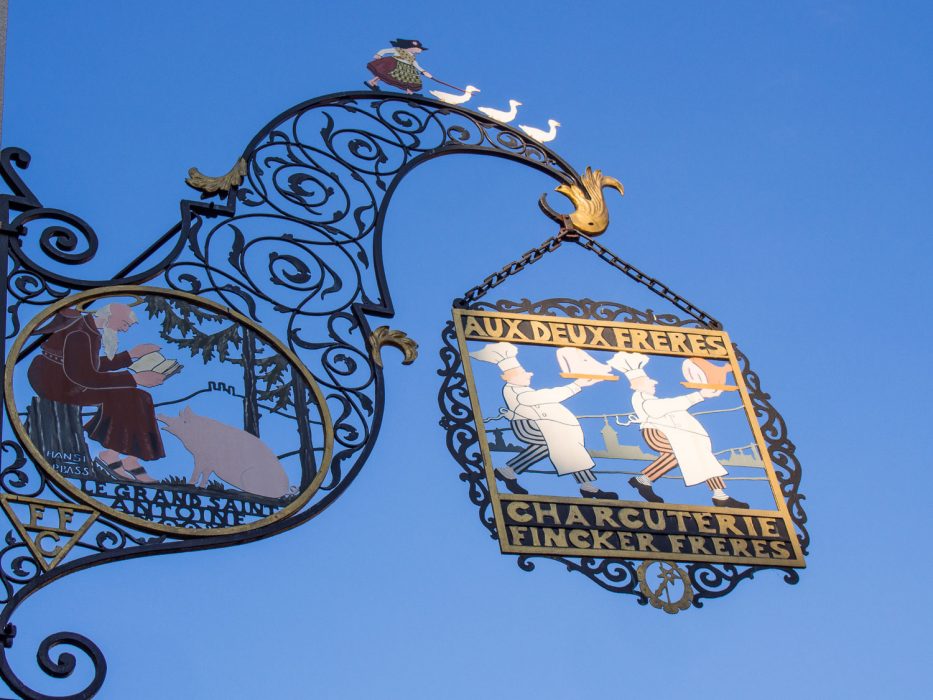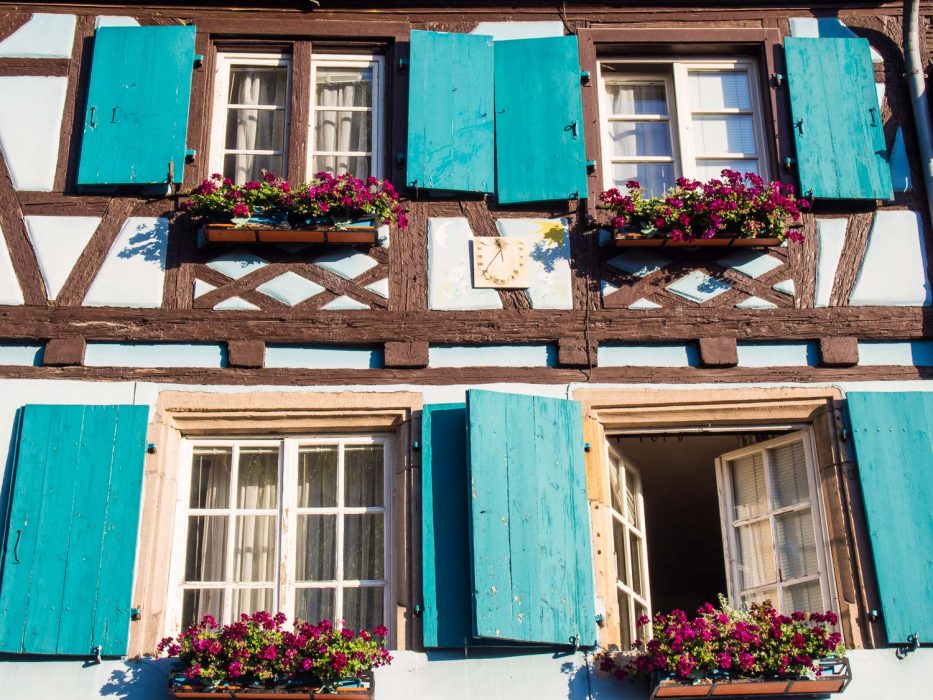 The most picturesque area is Little Venice, a short but incredibly cute canal. We enjoyed the view from the bridge at Quai de la Poissonnerie and got another perspective from the water on a 30-minute boat ride.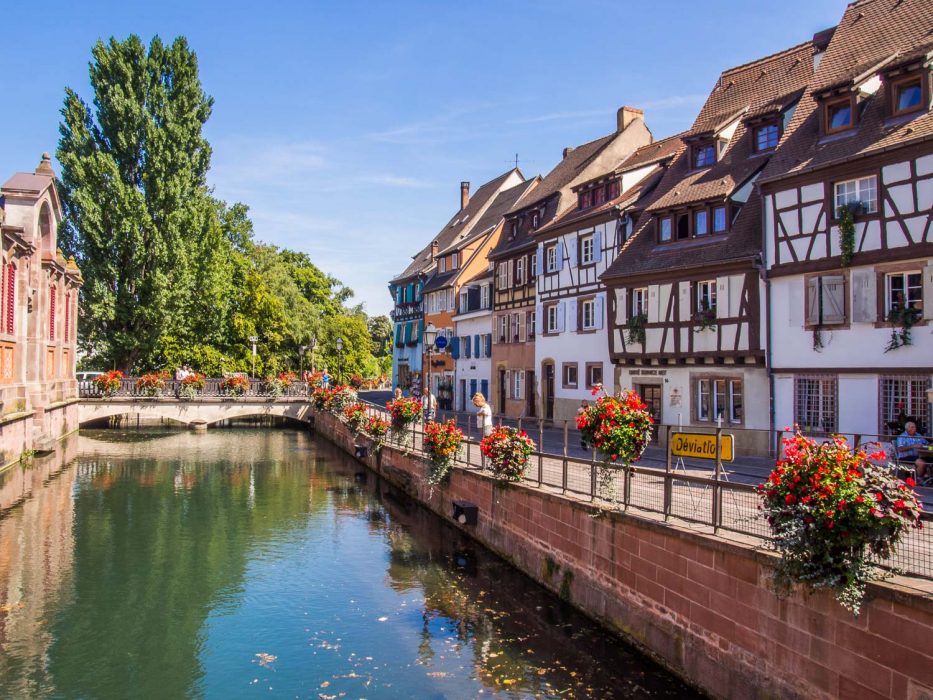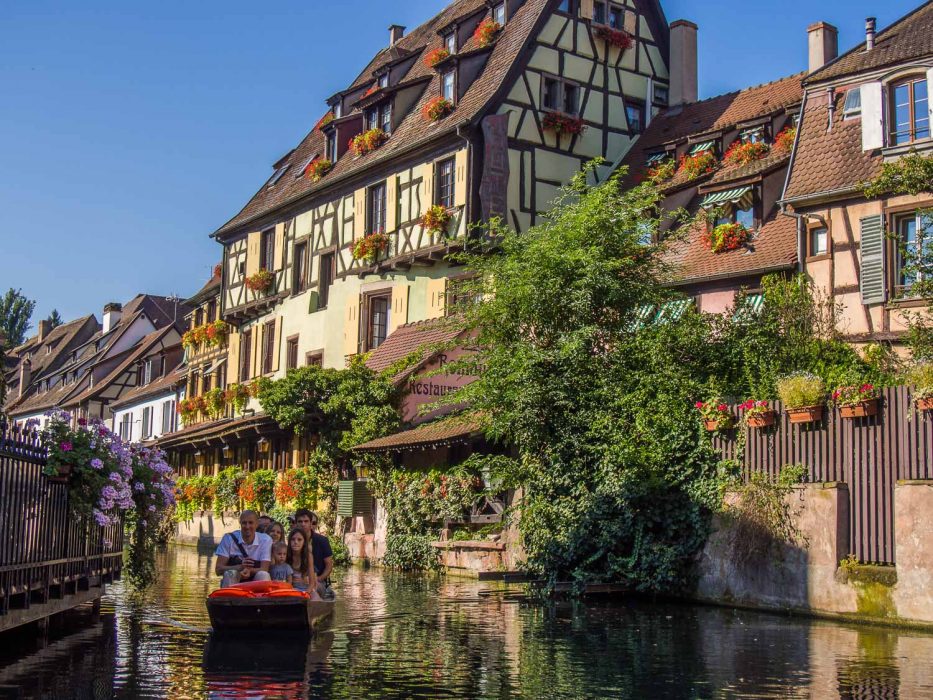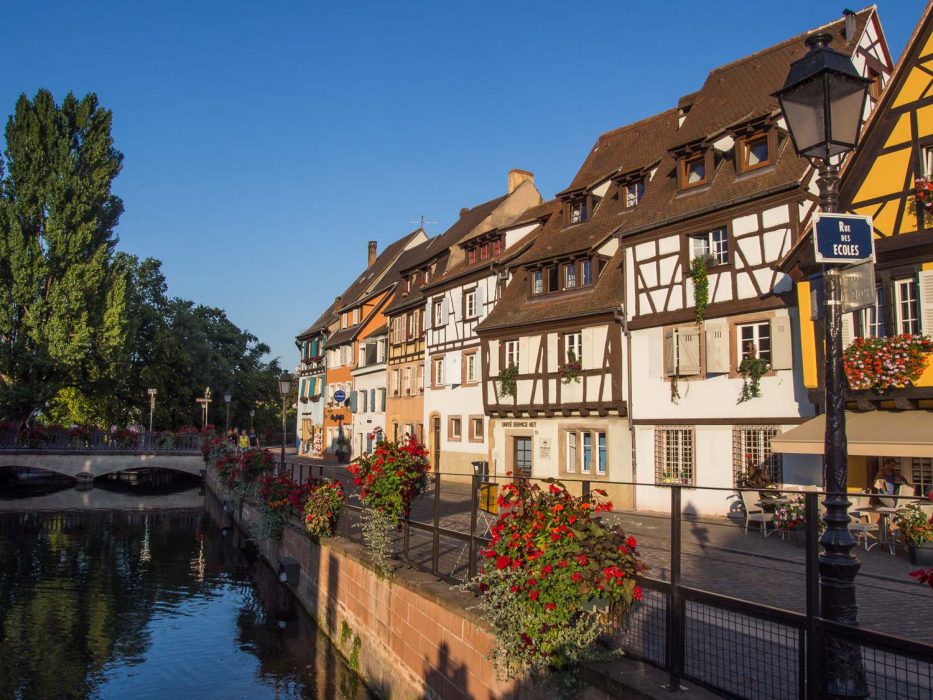 Colmar's historic centre is pedestrianised and compact—we never ended up more than 15 minutes from our apartment. We followed the self-guided walking tour on the tourist office map multiple times during our two day stay.
At 7 am on my morning run I had the streets to myself and even at 10 am the streets were fairly quiet. The afternoons are much busier, mainly with older holiday makers from France and Germany following the Alsace wine route, but the crowds never felt overwhelming.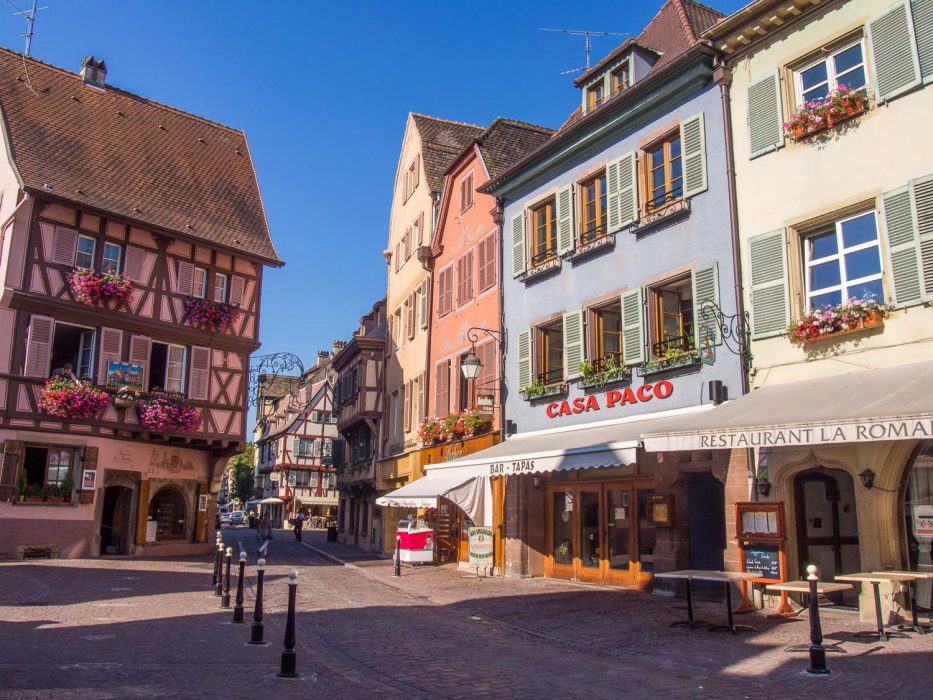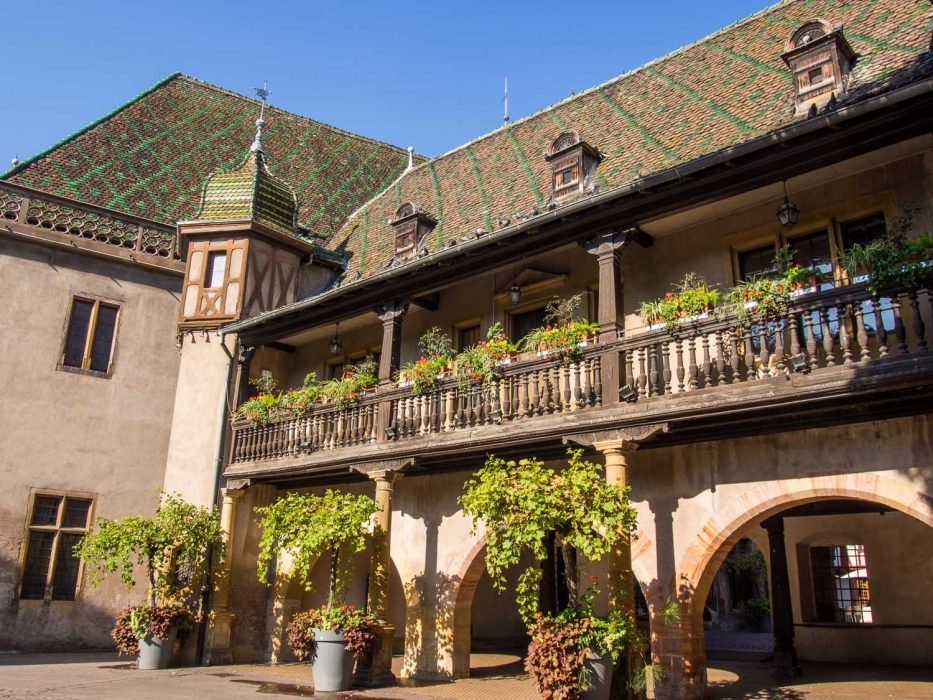 Despite its small size the town features two huge 13th century churches, Gothic Saint Martin (often mistakenly called the cathedral) and Protestant Saint Matthieu.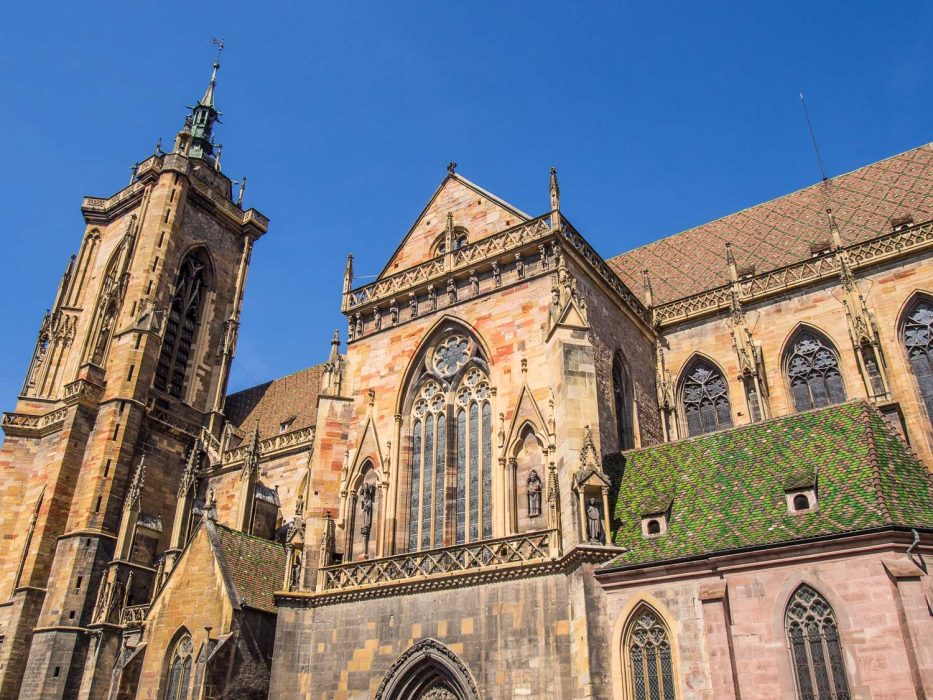 The centre is full of classy boutiques and shops selling local gourmet products—white wine, cheese, sausages, chocolates, salted caramels, jars of sauerkraut, and bretzels (salty or sweet pretzels). The covered market is a good place to pick up picnic supplies.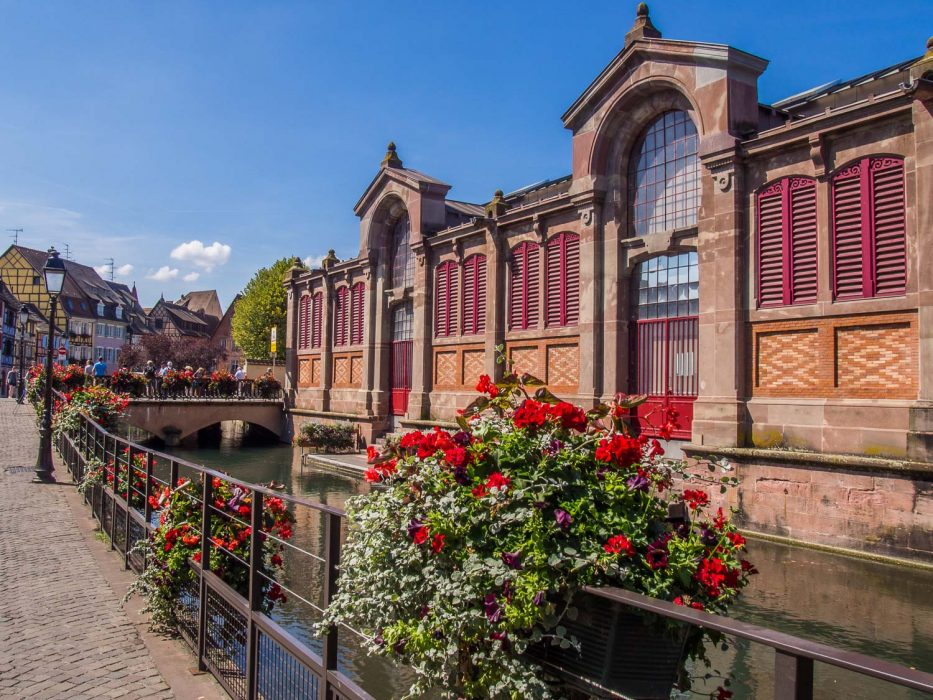 Restaurants are quite expensive and as the local cuisine isn't ideal for vegetarians, we stuck to homemade meals of baguettes, cheese, and salad (the Monoprix is also good for supplies).
Organic restaurant L'Arpege has a vegetarian lunch menu, but it was fully booked when we visited. We did enjoy an aperitif of local white wine, cheese, and tasty vegetable dips at L'Un des Sens wine bar.
We only had two nights in Colmar, but it felt like enough. On our first afternoon and evening we did a couple of circuits of the town and enjoyed an aperitif. On the second morning we took the boat trip, and in the afternoon we hired bikes to cycle to one of the nearest villages on the Alsace wine route, Eguisheim. This was one of our favourite things to do in Colmar.
We didn't think it was possible, but the quiet village of Eguisheim is even cuter and prettier than Colmar. The colourful, half-timbered houses are similar to Colmar's, but the narrow cobblestone streets run in concentric circles around the central square. The flower displays are even more extravagant and some of the 16th century buildings tilt precariously.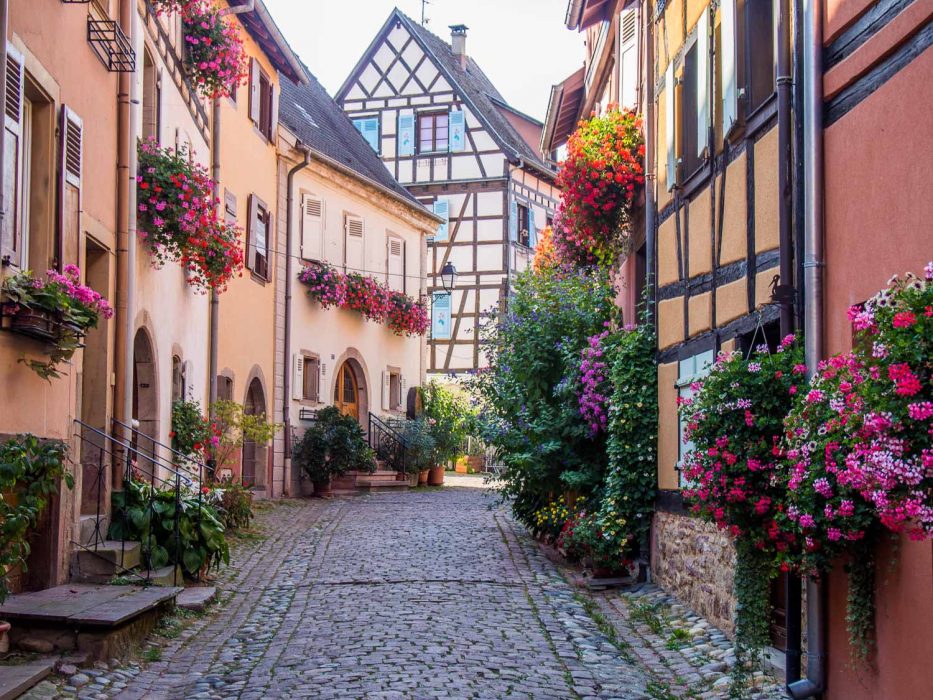 If we had more time we would have explored more of the pretty Alsace wine villages such as Ribeauvillé, Riquewihr, and Kaysersberg.
Following your whims is never a bad idea when it comes to travel. Colmar is one of the most picturesque towns we've visited. A fairytale land that doesn't feel quite real.
Colmar Alsace Practicalities
We stayed in Les Tetes apartment booked on Booking.com for €79 a night. It's a beautiful and atmospheric studio in an old building with low wooden beams, and it's in the perfect location in the historic centre. It's just a shame the WiFi was slow unless we sat by the door, and the management wasn't great—communication about check-in was slow and they forgot to put a sheet on our bed (they did bring us one when asked)!
Colmar is 2 hours 20 minutes from Paris on the TGV. Most trains require you to change at Strasbourg, but we got one of the direct trains at 9.25am. You can book trains on the SNCF website.
It's also close to Germany and Switzerland (our train to Basel took 45 minutes).
We took a boat trip with Sweet Narcisse, which cost €6 for 30 minutes. Tours run from 10am – 12pm and 1.30pm – 7pm in the summer. Booking in advance isn't necessary (we did though), but you may have to wait a while in the afternoon.
We rented bikes from Colmar Velo next to the train station. A city bike costs €6 for a half day and €8 for a full day. Hybrid and electric bikes are also available (€12/20 per day). You need ID and a €75 deposit per bike (by card is fine).
Eguisheim is 7km from Colmar along a flat route. It took us 25 minutes to cycle there along the main road (the Alsace wine route). It was a bit busy but has nice views of the hills and vineyards. On the way back it took us 30 minutes on a much quieter route along the river and through corn fields and vegetable farms. The bike shop has maps.
L'Un des Sens wine bar is at 18 Rue Berthe Molly and opens from 3pm. Due to their licence you need to order a snack with your drink (small plates from €6).
If you are also visiting Paris see our one day Paris itinerary for inspiration.
If you enjoyed this post, pin it!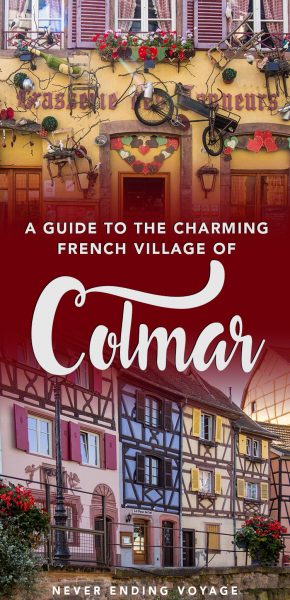 We visited Colmar as part of our month-long train trip around Europe. Our Interrail passes were provided by Interrail.eu (if you're from outside Europe you can get similar passes from Eurail.com).