This page contains affiliate links. Please read our disclosure for more info.
You've been saving hard and now you have a big pot of cash to spend on travelling the world. But how on earth do you manage your money when hopping from country to country? How do you access it cheaply and safely? What if something goes wrong? How do you stop yourself running out of cash halfway around the world?
We've put together this detailed guide to managing money when travelling to help answer these questions, using our own nine years travel experience together with advice from other long term travellers from around the world.
Contents
Open a Bank Account with No or Low International Fees
The main way you will access your money on the road is through withdrawing money from ATM machines using a debit card. You will find ATMs almost everywhere and it's an easy way to withdraw money as you need it, and not have to carry around huge amounts of cash.
The problem is that many banks charge high fees for withdrawals abroad. You need to check your bank's fees and if they are high then change to a different bank account—it could save you a fortune.
For example, Lloyds TSB bank in the UK charges a fairly typical 2.99% foreign exchange fee plus a 1.5% cash withdrawal fee (minimum charge of £2). So withdrawing £200 costs you £8.98! That's a days budget in India or a night in a hotel with a pool in Thailand! You need to find a better option if you don't want to give away your hard earned travel fund to the bank.
Here are some of the best bank accounts for travellers that we've come across: 1
Worldwide
If you have a HSBC bank account you can withdraw money from their ATMs around the world for free. The problem is that if you can't find a HSBC ATM (and you won't everywhere) then you are stuck with their high fees for using other ATMs, so it's best to look at the alternatives.
Most nationalities can open a Transferwise Borderless multi-currency bank account. We use it to get paid in various currencies (US dollar, Euros, Australian dollars) and can either spend it for free using the debit card online or in shops/restaurants or withdraw up to £200 a month for free.
Their fees for transferring between different currencies are much lower than typical banks—see our Transferwise Borderless review for more details.
For UK Residents
For up to date information on the best cards for use abroad see Money Saving Expert's extremely useful Cheap Travel Money guide.
The best debit card is with Starling Bank, a mobile-only bank account that charges no foreign transaction fees and you also earn 0.5% interest on your balance. It was much easier to set up that a regular bank account and we love the real-time notifications on the app when we use the card (great for security too). It's the best option we've found for withdrawing cash abroad.
The current best credit card is the Halifax Clarity credit card, which we use. It has no foreign exchange fee or cash withdrawal fee, but as it's a credit card you'll pay interest on the amount withdrawn even if you repay in full. Before we started using Starling with withdraw cash we avoided the Halifax interest fees by paying off the balance as soon as possible after the withdrawal. You could even add money to the card in advance.
We also have a Nationwide Select credit card which doesn't charge foreign exchange fees.
For US Residents
The Charles Schwab High Yield Investor Checking Account is popular with travellers and charges no foreign usage fees and they will refund any fees you get charged from using other ATM machines.
Capital One credit cards also don't charge foreign transaction fees.
For Australian Residents
The 28 Degrees Mastercard credit card doesn't charge international fees.
Set Up Internet Banking
When choosing a bank account make sure internet banking is an option as this is how you'll manage your bank account on the road—keeping track of your spending and transferring money in and out.
In the UK some banks have now introduced card readers that you'll need to complete some transactions on internet banking. These are a pain to carry around but they do make things more secure and, since you don't have a choice in using them anyway, make sure you take yours along.
Link Your Current Account to Your Savings
You'll want to keep the bulk of your savings in a savings account and periodically move some over to your new traveller friendly current/checking account. This keeps your money more secure as it's not all in one place and you wouldn't lose it all if someone gained access to your account, and you can also earn interest on your savings.
Although interest rates are low at the moment this can still work out to be a significant amount. In the UK see the best savings accounts on Money Saving Expert. You can save up to £20,000 tax free in an ISA. In the US see Get Rich Slowly's guide to high interest savings accounts.
The easiest way to transfer money from your savings to your current account is with internet banking. You could set up a regular transfer to deposit a certain amount of money per month or just do it as and when you need it. Make sure you test the transaction process before you leave the country to make sure it's set up OK.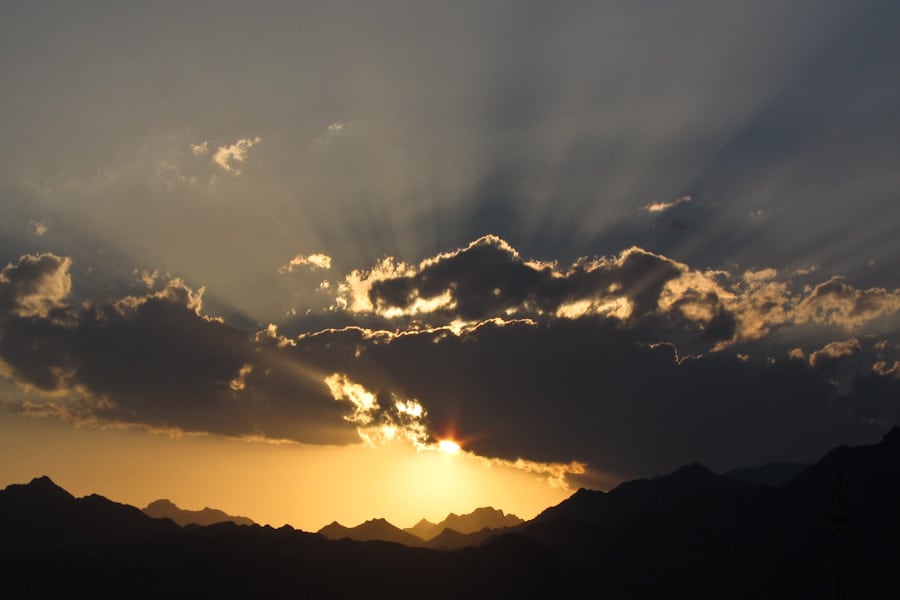 Take Multiple Debit and Credit Cards
We recommend taking two debit cards and two credit cards. Bank cards can get stolen, eaten by ATM machines and blocked by banks and if you have any problems with your main debit card you won't be able to access your cash, so a backup is essential.
Choose your main bank account from the traveller friendly list above and have a second bank account as a backup. This could be your existing bank—it doesn't matter so much if they charge high international fees as you'll only use it in an emergency.
If you are a couple with a joint account then take a card each for the same account as well. This has been very useful for us on the two occasions when we've had to cancel our card: once when the card was pickpocketed, and the other after our card details were stolen somehow and money taken from our account (luckily the bank refunded us the money). With our backup card we could continue accessing our money as normal.
Even if you don't plan on using a credit card it's good to have just in case and you'll need one to rent a car. Some people use credit cards to accrue frequent flyer points as well, but this only seems worthwhile in the US where credit card companies give you large amounts of points just for signing up.
Availability of ATMs
You can find ATMs in most places around the world, but if you are going to a remote area check before you go. For example when we visited Myanmar/Burma in 2012 there were no ATMs in the entire country (there are now many) so we had to take all our money in pristine US dollar bills. ATMs may also be limited in rural areas in many parts of the world, so you'll need to stock up on cash in the nearest city.
One thing to bear in mind is that not all cards are accepted everywhere in the world. In nine years of travelling round the world we have only had problems with a cash machine not accepting Visa once or twice, but it might be worth taking a Mastercard too for times like these. It really depends on the area you are travelling to so do some research before you go.
Getting New Cards Abroad
As we are travelling permanently it can be an issue to get new cards. If they are expiring soon we order new ones before we head to the UK for a visit and pick them up there (we use Simon's mum's address). If this isn't possible we have had cards sent to us in Thailand using the normal mail with the cards hidden between bars of chocolate (bonus chocolate!) and had no problems.
Consider Alternative Payment Methods
An alternative to a debit card is using a prepaid card that you load up with money and then use just like a debit card. We haven't used one but our friends did for their RTW trip and recommended it. We looked at the rates and as the fees weren't less than our bank it didn't seem worth the hassle.
As an extra extra backup you could even keep some money in your Paypal account. Wandering Earl says that he does this and in an emergency you can always use Paypal to pay for hotels and flights on sites like hotwire.com.
Take Cash
You'll want to take some cash. We don't use our cash stash often but it's important to have. Just recently we arrived in Mexico and couldn't find an ATM that worked at the airport or in town—they had all run out of money. We used our dollars to pay for the bus at the airport then exchanged $20 at a money exchange place across from the bus station for the taxi to our hotel and dinner. Then the next day when we had more energy we went searching for an ATM that worked.
US dollars are the most widely accepted currency and the best option. You could also take some euros which are popular in countries like Egypt. We just take a few hundred dollars with a mix of large and small notes. $100 or $50 bills often get better exchange rates but take some smaller notes too for tips and visa fees (in some countries you can pay on entrance in dollars). Make sure the notes are in good condition as some places can be fussy.
It's a good idea to hide a small amount of contingency cash in your backpack in case you lose your main stash.
We used to travel with traveller's cheques as an additional safe backup but we don't bother any more.
Inform Your Bank
Before you leave home call your bank and tell them when and where you'll be travelling, otherwise they may block your card due to suspected fraud.
Unfortunately telling them doesn't always help and your card might still be blocked. In that case give them a ring and you'll usually get your card unblocked straight away. We pay for Skype credit and use this to call as it's easier than finding a phone locally and international rates are low.
When you leave on a long trip you still need an address in your home country to give to your bank, even if you switch from paper to online bills (which you'll want to do). We use Simon's mum's address and phone number. Sometimes they call her if there is suspicious activity on our account and she passes the message on to us to call them.
Set a Budget
Before you leave you'll want to create a realistic budget based on what you expect to spend in each country, plus a healthy contingency for unexpected extras.
We have written about how to budget for long term travel which also includes our spending breakdown for our first RTW trip.
For ideas of worldwide travel costs to help you set your budget you can read our travel budget posts, see the compilation of budget posts on Legal Nomads, or look in Lonely Planet guidebooks.
Know the Exchange Rate
Before you enter a new country know the exchange rate so you know how much cash to withdraw (within the daily withdrawal limit of your bank) or the exchange rate to expect from money changers to avoid getting ripped off.
I use the xe.com website or iPhone app or our own Trail Wallet budget app. In our pre-digital travel days the fxCheatSheets were useful to print out and take with us.
Withdraw Money as Soon as You Can
When you arrive in a new country withdraw cash as soon as possible.
In Italy this summer we stood behind an irate American guy at the Pisa airport train station who was annoyed that he couldn't pay for his train ticket by credit card or dollars. The lady behind the counter wasn't impressed with his little hissy fit and he lost his place in the queue. Never assume you don't need local cash and make the ATM your first stop.
There are usually ATMs at airports and often bus stations and borders. If there isn't, only change enough money to get you to your destination as money exchange offices at these places usually have really bad exchange rates. Alternatively get a taxi driver to take you to an ATM on the way to your hotel.
A good tip is to withdraw an uneven amount so you get some smaller notes as big bills are often hard to get change from, especially in developing countries, e.g. 390 instead of an even 400.
Research the ATM situation before you arrive as some ATMs charge you in addition to your bank's international fees. For example in Thailand almost all banks charge a fee but we discovered that Aeon don't. They don't have many branches but when we could find one it saved us $5 per transaction. In Mexico we can't find an ATM that doesn't charge but by trying a few different ones we can minimise the fee paid.
Track Your Expenses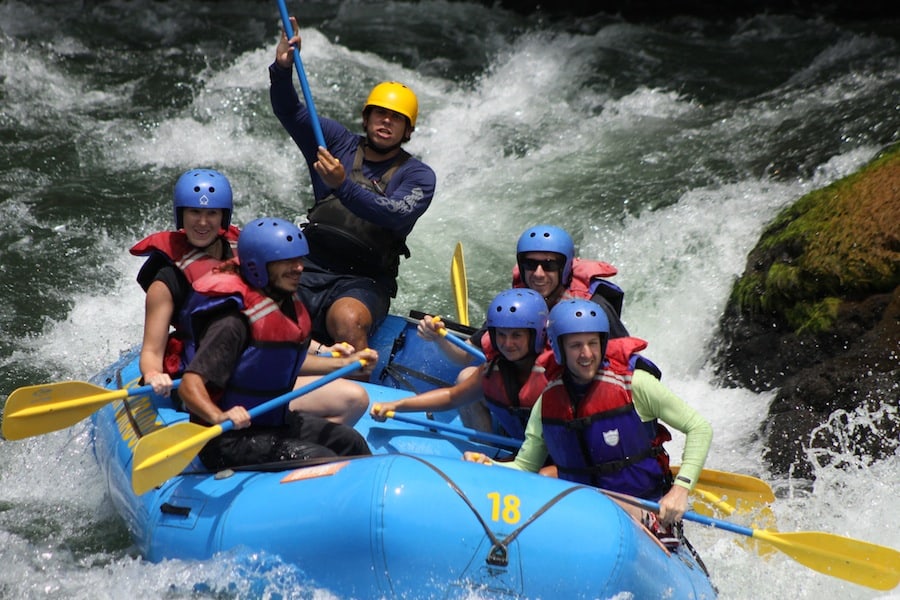 You've got your banking situation sorted and have finally hit the road. How do you stop yourself running out of cash halfway through your trip?
It's important to track your expenses and know how you're doing against your budget. This will prevent you running out of money or constantly stressing about whether you can afford something or not, and missing out on fun activities. If you know you are under budget this month you can happily book that whitewater rafting trip.
At the very least keep an eye on your ATM withdrawals and credit card spending using internet banking—check it at least once a month. This also helps you notice any fraudulent usage, or recently we realised we'd been charged for an ATM withdrawal that we hadn't received (as the ATM didn't have enough cash). Make sure your inform your bank of anything like this as soon as possible.
It's even better to keep track of everything you are spending, broken down into categories. You'll know if you are under or over budget, and where you are spending your cash.
It can be a pain writing down everything you spend or at the end of the day trying to remember so you can enter it in a spreadsheet. That's why we created our iPhone app Trail Wallet which allows you to quickly and easily enter amounts when you are out and about. It provides support for multiple currencies; tells you if you are over or under budget; and the pie chart shows you which category is eating up your budget.
Keep Your Cash Safe
Using ATMs
You don't want to carry too much cash on you but we withdraw the maximum we can at ATMs to minimise our fees. Before you use an ATM, there are three checks you should make:
1. Check that the actual card slot is not easily removed. Give it a wiggle or a tug to make sure that a skimmer hasn't been added.
2. Check there isn't a fake keypad, which are sometimes used to try to capture PIN numbers.
3. Check for cameras pointing down at the keypad. There are often cameras pointed at you for the bank's security, but there should be no cameras pointing down. Again, they're trying to capture your PIN number
Always make sure that you cover your hands while entering your PIN, and if in doubt, find another ATM.
On Travel Days
On travel days we always carry our cash, passport and cards on our person. Simon wears a money belt under his clothes and I use a Clever Travel Companion tank top with hidden pockets.
You can get ones that look like a real belt with a hidden compartment for cash, but doesn't fit anything bigger. This would be great as an extra backup if you wear a belt.
At Hotels
When we leave our hotel for the day we leave the bulk of our cash locked in our backpacks, which we sometimes lock to an unmoveable piece of furniture with a cable lock, or in the room safe in nicer hotels.
We take out a small amount of cash that we'll need for the day, and depending on how we feel about the safety of a place we'll take just one debit and/or credit card, or no cards at all (like for trips to the beach). Never carry all your cards in your wallet as it's too easily stolen.
For more security tips see our post How We Were Robbed and How to Avoid It. The only time we've had anything stolen in the last three years was when we were pickpocketed on a bus in Costa Rica. In the post we wrote about the mistakes we made and the things we did right that meant we only lost $30.
Spend Up Before You Leave The Country
Some currencies are closed so you can't use or exchange it outside the country. Make sure you don't withdraw too much cash in your last few days, and then spend or exchange what you have left before you leave.
We've tried to make this post as detailed as possible to answer all your concerns about managing travel money, but if you have any more questions please feel free to ask.
---
Please note that bank terms and conditions often change and the information above may go out of date. It is important to research the best bank account before making your final choice. ↩