This page contains affiliate links. Please read our disclosure for more info.
We didn't do any of the things you are supposed to do in Peru: we didn't walk the Inca Trail, spot condors at Colca Canyon, go sand boarding in Huacachina, or fly over the Nazca lines. And we didn't end up doing what we really wanted to do: explore the less visited northern region and take a slow boat into the Amazon. To be honest we were exhausted after a few months of exploring Bolivia, we got ill, and then Simon had a lot of work come in so we needed a base. Nowhere in Peru was quite right, so we left earlier than planned and flew to Medellin, Colombia.
That said, we did have some wonderful experiences during our seven weeks in Peru. Here are our highlights.
Cusco
Our first impressions weren't good: it's a touristy city and much more expensive than Bolivia. But it didn't take us long to succumb to the charm of this gorgeous, ancient city. Rather than follow the tour groups around the museums and ruins we spent our time wandering and eating and soaking up the atmosphere.
Hiking Wayna Picchu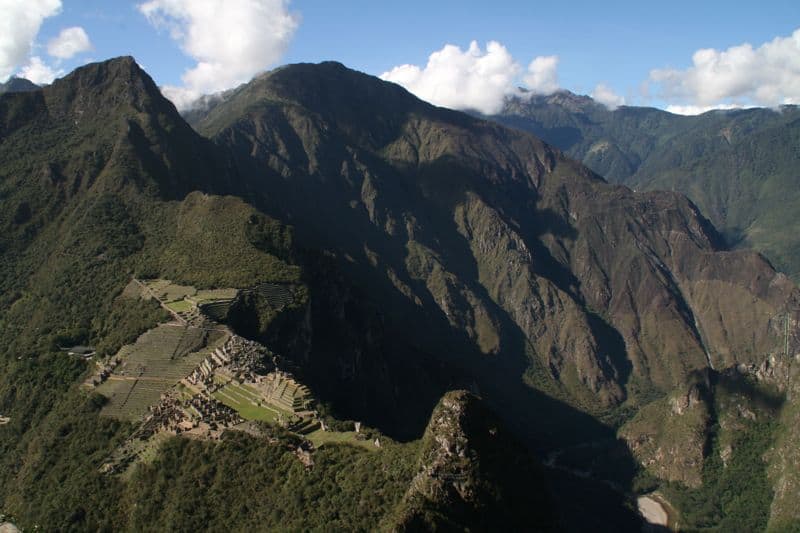 I was hesitant about putting Machu Picchu on our list of Peru highlights. It's expected of course, but for us we are still not sure it was worth the expense and touristy hassle that taints the experience. The best part of the visit was hiking up Wayna Picchu for fantastic views of the Incan citadel and the lush green mountains that surround it. It was worth getting up at 4am to be one of the first 400 people and get one of the limited tickets to climb the mountain.
It only took about an hour to climb up, although it felt longer as it's a steep climb. The rocky peak gets crowded but there are plenty of quiet spots near the top where you can contemplate the view on your own.
Santa Catalina Monastery, Arequipa
We were a little dubious about paying 35 soles ($12.50) entrance to visit the Santa Catalina Monastery, but it turned out to be a highlight of our stay in the attractive city of Arequipa. The huge convent is over 400 years old and is a city within a city.
High walls were built to protect the nuns from the outside world and inside we found a wonderful maze of narrow streets, colourful buildings, pretty plazas and bright flowers. You can also poke around the old nun's cells.
Despite being Arequipa's biggest tourist attraction it's easy to get away from the tour groups. I recommend taking a book or journal and spend some time enjoying the quiet in one of the sunny plazas. The garden cafe is also a chilled out place with good sandwiches and cakes.
AlmaZen, Lima
Peru, like all of South America is not very vegetarian friendly so discovering AlmaZen was a very welcome relief. The food is organic, inventive and utterly delicious. Despite the $40 price tag we went back twice. Read our full review.
Circuito Mágico del Agua, Lima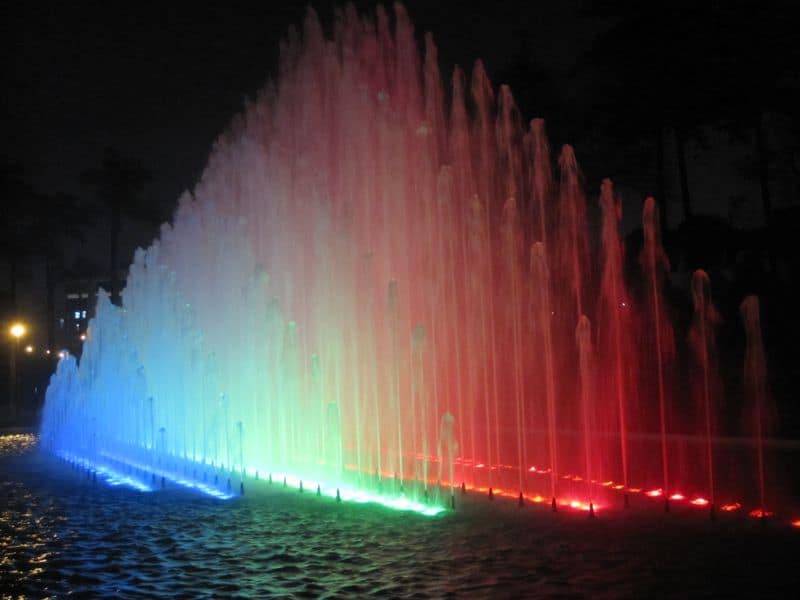 We had a love/hate relationship with Lima, but one thing we definitely loved was the Circuito Mágico del Agua (Magic Circuit of Water). We have never seen anything like this park full of different water fountains of all sizes and shapes. It's only open at night to take advantage of the multi-coloured light displays which add to the magic.
The park was full of Peruvian families and teenage couples, but very few tourists. It felt like public art at its best: accessible, interactive (yes, you can get wet) and unique. The huge Fantasía display with projections of dancing couples onto the water synced with a music and light show was impressive but felt a little more Disney that art though!
Living in the Rural Andes
Our most unique experience in Peru was having the opportunity to live in a very rural Andean community 10km outside of Huaraz. We volunteered to build a website for Lazy Dog Inn's NGO Andean Alliance. The community can barely be called a village – just a scattering of adobe huts amongst fields of crops, cows, sheep, goats and chickens. There is no public transport or shops and the 'road' is just a steep, muddy track.
It felt isolated (the trip into Huaraz was quite a mission) but we loved the snowy views of the Cordillera Blanca; the friendly locals; walking past women in colourful traditional dress herding sheep; and getting invited to local events like the inauguration of the new (and only) pre-school.