This page contains affiliate links. Please read our disclosure for more info.
This week's Photo of the Week is Botero's rather painful looking sculpture Hombre Caminante. The Colombian artist has an accessible style that is popular with many people and I thought his work deserved a closer look.
Fernando Botero was born in Medellin in 1932 and he has since become famous across the world for his paintings, drawings and sculptures. In Medellin you can find his work everywhere, but the best place to start is Plaza Botero (Parque Berrio metro stop). Here you can enjoy many of his bulging sculptures of fat people and animals in the busy centre of the city along with a bustling crowd of Colombians.
Taking photos can be tricky as people are keen to have their photos taken with the impressive sculptures and you have to act fast to get a crowd-free shot.
Nudity and animals feature heavily.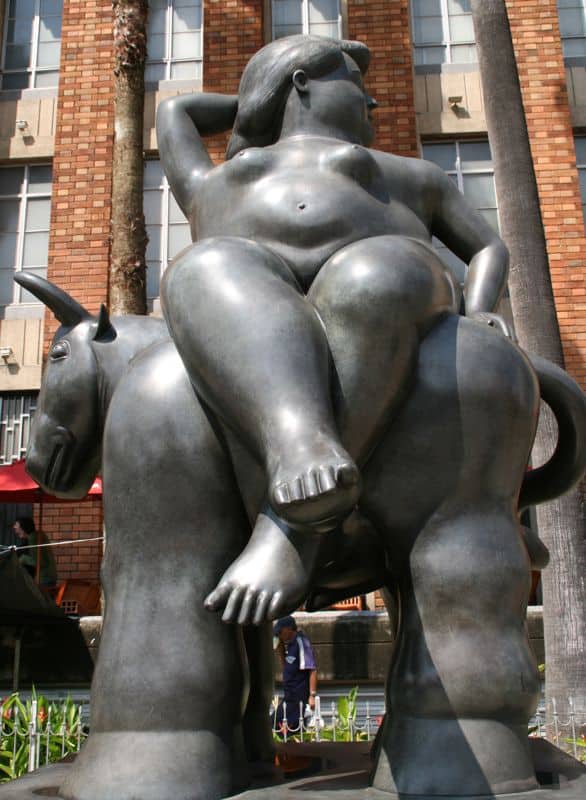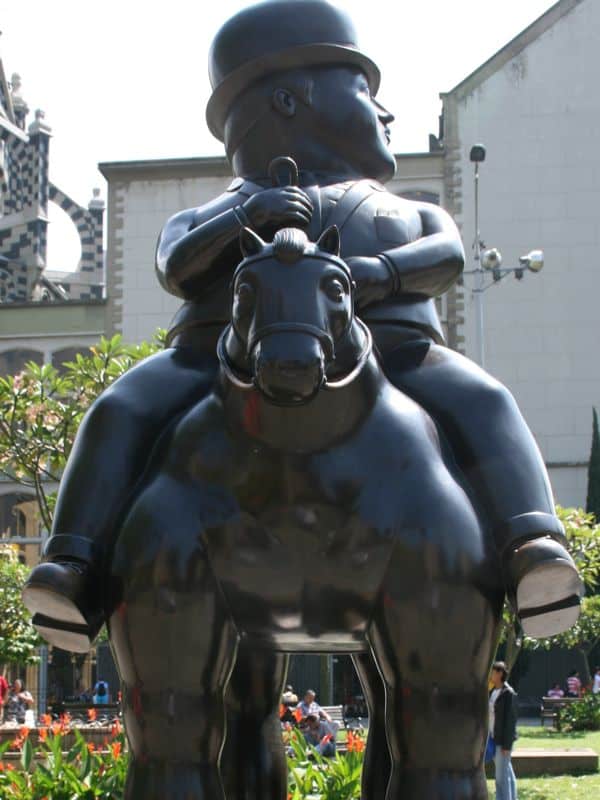 All the sculptures are huge.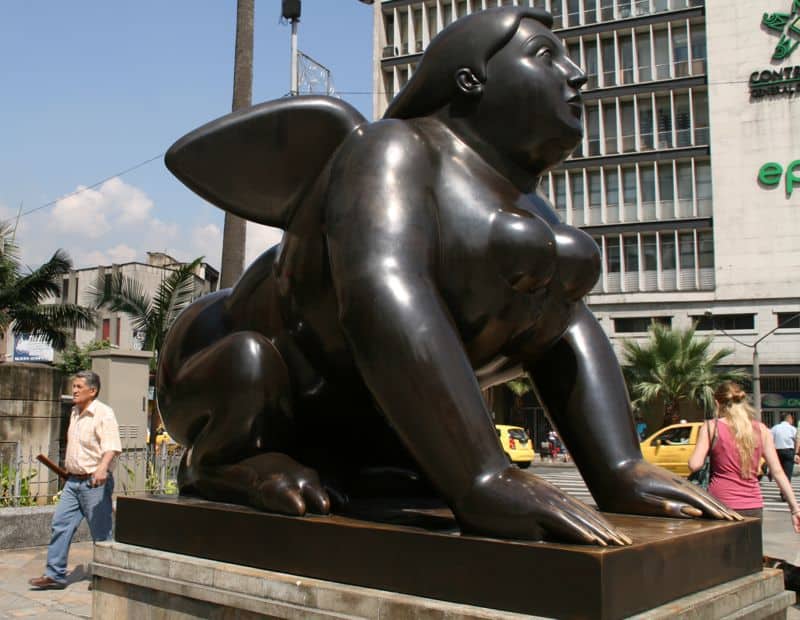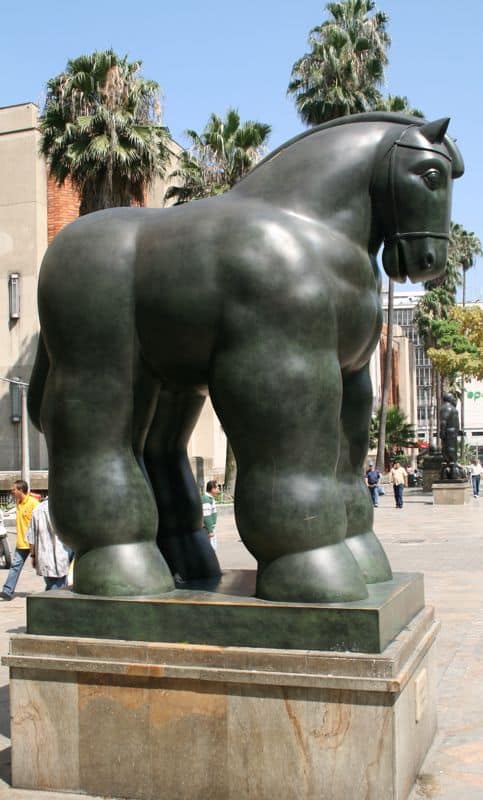 Along with Colombian tourists and office workers on their lunch break, the plaza is home to a vibrant mix of street vendors. You can buy ice-creams, hats, juice and best of all, delicious pots of sliced fresh fruit for only 1000 pesos ($0.50). The mango is particularly tasty.
Once you've taken in all of the sculptures the Museo de Antioquia is located right on the square and has a huge collection of Botero paintings and drawings – many of them donated by the artist himself.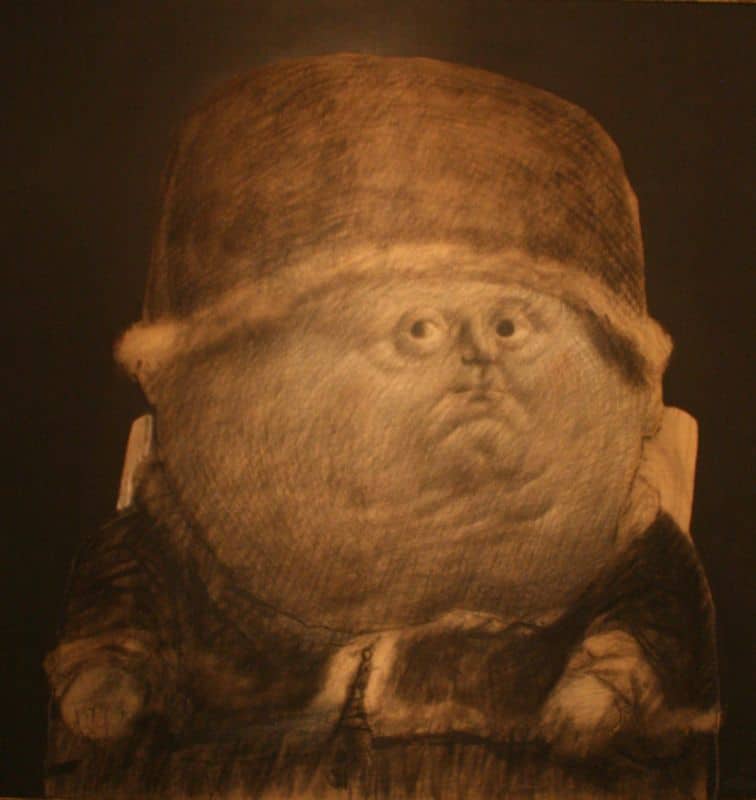 It's interesting to see the development of his work and enjoy the 2D versions of his famous style. Yes, most of the paintings are of fat people; you'll even find a Fat Jesus! Another well-known work depicts the death of Pablo Escobar in one of a number of paintings about the violence in Colombia.