This page contains affiliate links. Please read our disclosure for more info.
Our time in Jordan was short (just 11 days) but it was our first taste of the Middle East and we got a glimpse into a new culture. There are many misconceptions about travel in the region but we felt entirely safe and welcomed.
1) Jordan is bordered by Israel, Syria, Iraq and Saudi Arabia, but it's a peaceful country, with good diplomatic relations with the US and UK, and is safe to travel to. Unfortunately many people don't realise this and tourism numbers have dropped since the Arab Spring.
2) It's a small country (you can drive from top to bottom in five hours) but has a range of landscapes—pistachio and oak forests, olive groves, desert, dramatic canyons, rocky mountains, and the crystal clear waters of the Red Sea.
3) 90% of Jordanians live on 10% of the land. There's lots of empty desert space.
4) The lowest point on earth is in Jordan—the Dead Sea is 400m below sea level.
5) Jordanian currency is the dinar, but you might be quoted prices in fils (1000 fils = 1 dinar) or piastres (10 fils = 1 piastre).
6) Buildings are square with flat roofs—this seems strange to someone coming from a rainy country.
7) Photos of the Jordanian King Abdullah II are everywhere.
8) Driving on the outskirts of Amman we saw camels on one side of the highway and a Harley Davidson showroom on the other.
9) Camels can drink from water bottles.
People & Culture
10) 65% of Jordanians are Palestinian.
11) Over 90% of the population are Sunni Muslims.
12) The haunting call to prayer is heard five times a day starting at 5.30am. Except for Fridays at noon when prayers should be at a mosque, the rest of the times people find a quiet place to kneel and pray wherever they are.
13) The hotel rooms all have little arrows pasted to their roof, pointing towards Mecca.
14) Weekends are Fridays and Saturdays.
15) Jordan is a modern country with a high standard of education and one of the highest literacy rates in the Middle East.
16) 1% of the internet is in Arabic; 75% of that content comes from Jordan.
17) Most women cover their hair, arms and legs. Older women wear long dresses but younger girls dress fashionably in skinny jeans and long tops.
18) At Dead Sea resorts Western women swim in bikinis; Jordanian women swim in burqinis or all of their clothes.
19) Men usually wear either trousers and shirts or long tunics, often with a kaffiyyeh, a red and white headdress.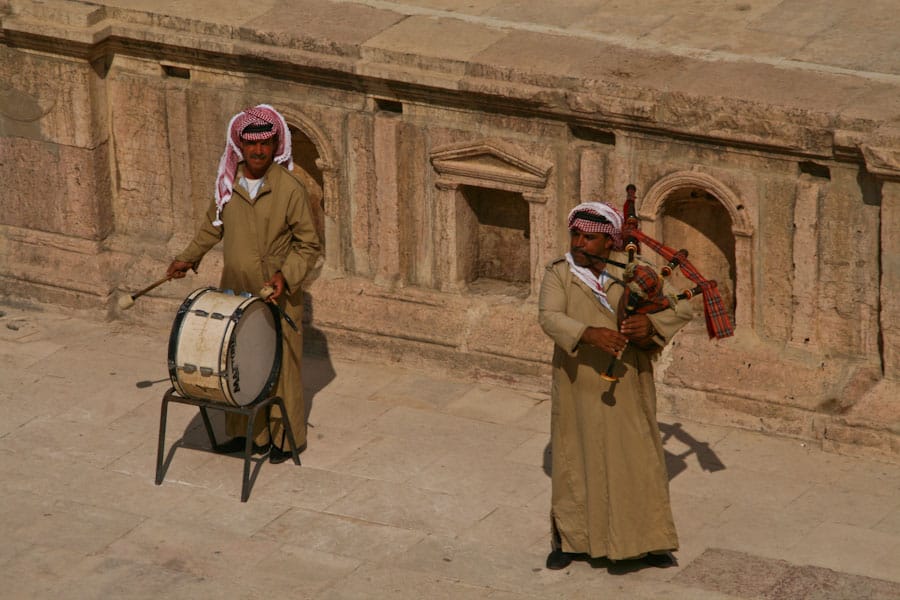 20) Smoking inside is allowed—a shock for us after four months in Europe.
21) Dogs are considered unclean so you rarely see them. There are plenty of stray cats though.
22) Jewellery shops are full of an extraordinary amount of gold. Traditionally gold is given to a bride by the groom before marriage as a dowry.
Bedouin Life
23) Bedouins live in goat hair tents in family camps throughout the country. They may move a few times a year to find the best grazing or shelter from the weather.
24) A typical Bedouin wedding may be attended by 1500 people over 3 days. It might take 20 goats to feed them but they are likely to get more goats than that as presents.
25) If you see a white tent by the black goat hair tents in a Bedouin camp, it's the "jiggy jiggy" tent to give newlyweds some privacy for three days after a wedding.
26) The Bedouins are famous for their hospitality. Anyone can turn up and be housed and fed without question. Only after three days of hospitality does the host ask "how can we help you?"
27) The mobile phone network in Jordan is excellent (we had 3G in our Wadi Rum desert camp). Most Bedouin have mobile phones now so will choose a camp based on the best reception.
Food & Drink
28) Most meals begin with an array of mezze appetisers—salads, dips and snacks that are a meal in themselves and very vegetarian friendly.
29) All meals are accompanied by flatbread to scoop up the food. Our favourite bread experience was sampling paper-thin shrak bread straight off the fire in a Bedouin tent.
30) A cheap and tasty snack is a falafel sandwich. We had two large sandwiches and a drink for 1 JOD ($1.40).
31) Jordanian breakfasts are a delicious selection of mezze. Labaneh (strained yogurt that makes a creamy cheese) and za'atar w zeit (thyme and sesame seeds mixed with olive oil) are our favourites.
32) Desserts are super sweet and often feature filo pastry, cream cheese and syrup.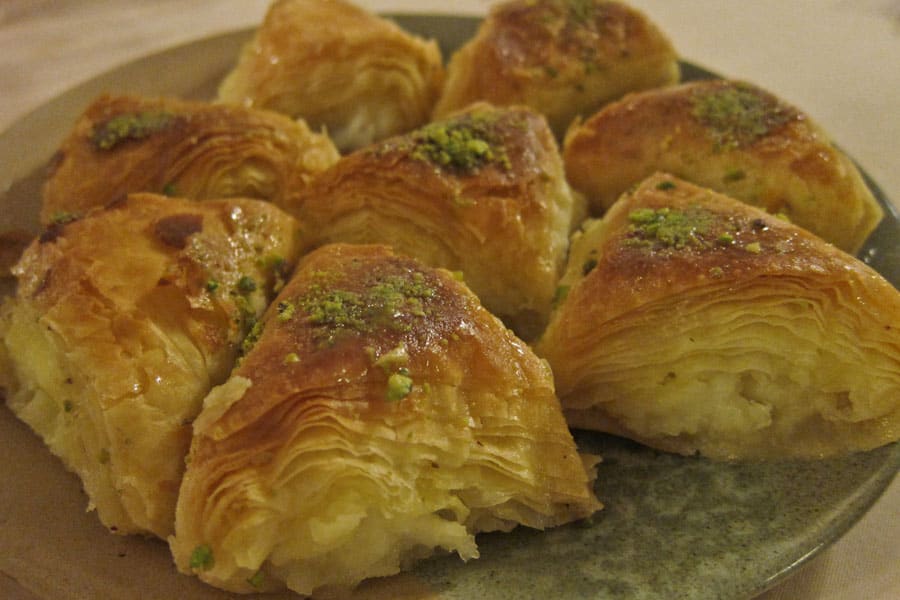 33) Coffee is Nescafe or tiny cups of thick, strong, grainy Turkish coffee, sometimes flavoured with cardamon.
34) Tea is black with a teeth aching amount of sugar and often mint or sage, served in small glasses. It's best when brewed over the fire by the Bedouin.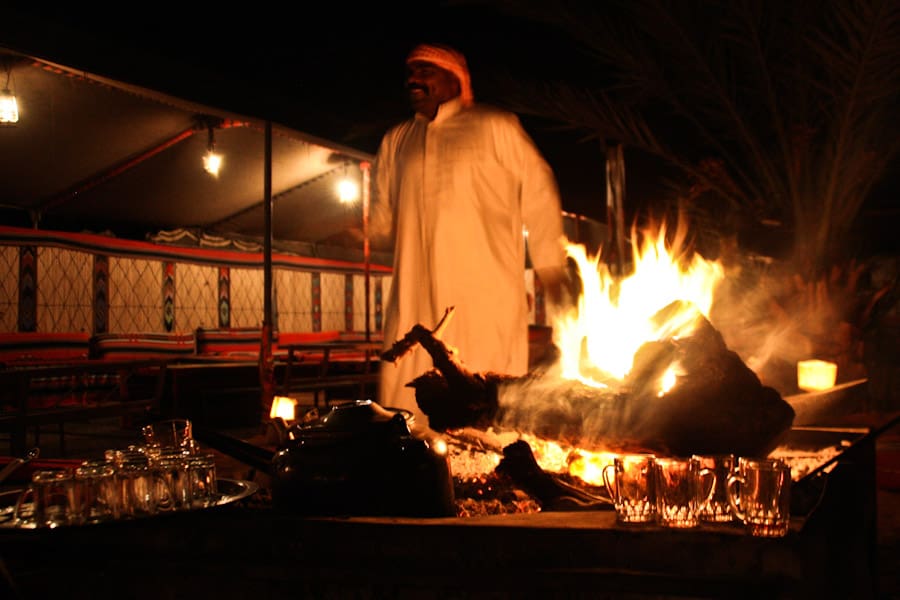 35) My favourite drink was lemon juice with mint. So refreshing.
36) Pepsi dominates over Coca Cola, much to Simon's annoyance.
Read our Jordan Highlights for our favourite experiences while travelling in Jordan.
A big thank you to Visit Jordan who hosted us during our stay in Jordan.