This page contains affiliate links. Please read our disclosure for more info.
Brianna and Ian Kietzman are digital nomads who are travelling in a unique way—they are driving their own vehicle from the US to South America, have taken their dogs along for the ride, and are fans of slow travel, usually renting apartments for a month at a time. We love the idea of choosing to visit less places and getting to know them well, but still undertaking an epic adventure. They run a web design and marketing agency on the road, and blog about their travels at Vangabonds.
1) How long have you been travelling and where have you been?
We hit the road just short of a year ago, driving a winding loop around the United States and Canada and then heading south through Mexico and Central America (Guatemala, Honduras, Nicaragua, Costa Rica, and Panama). We keep an updated map of our route and write about the places we've been. Our travel before that was short term, primarily in North America and a couple of times to Sweden.
2) What made you decide to become digital nomads?
We can't for the life of us remember. In many ways, being digital nomads feels like just another normal part of our story, the next chapter in a string of worthwhile experiences and happy memories. There wasn't a moment that everything changed or a deep seeded desire to run from an average life. There was, however, a series of conversations and a set of evolving plans, most taking place poolside on weekends in our suburban neighborhood and none of which exactly defined where we are now. There were, for Ian, unfulfilling jobs in windowless buildings that awakened his entrepreneurial spirit, and for Brianna, a growing case of wanderlust, both of which were shared sentiments and seemed to guide us together in this direction.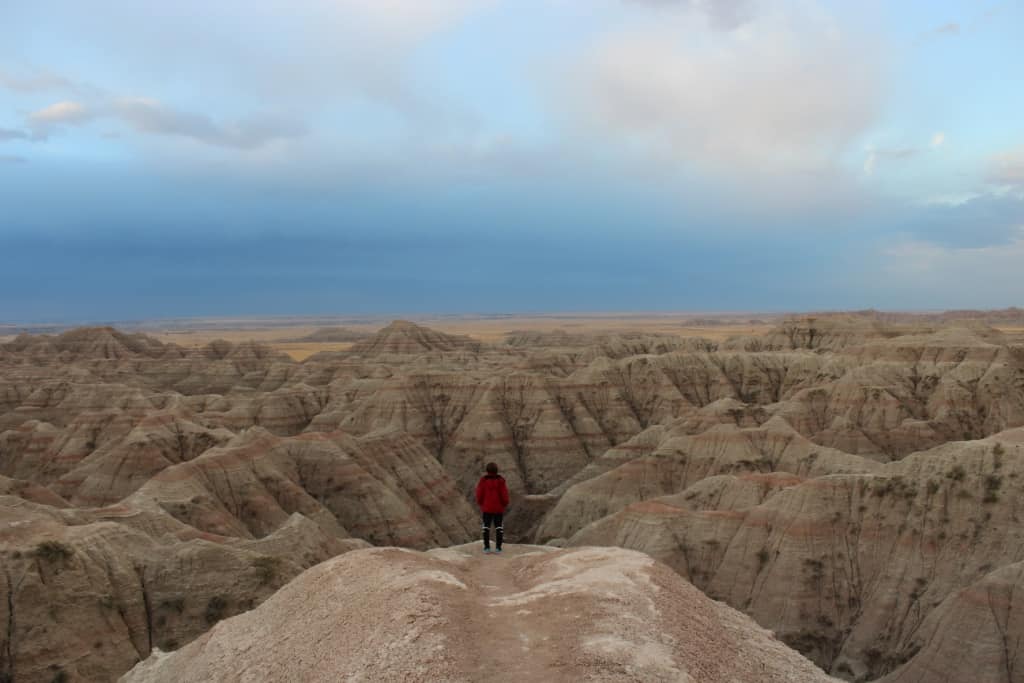 3) How do you fund your travels?
We work full time while we're on the road running a boutique web design and marketing agency, Alchemy Web Marketing, which services clients throughout the United States. We offer design and development services, site upkeep, SEO support, paid search campaign management, and analytics reporting among other things, and all of our communication, meetings, work, and product delivery are handled remotely from wherever we happen to be calling home at a given time.
4) Do you find it difficult to balance travel and work? How do you manage it?
Brianna – Yes. Until we became digital nomads, travel was a time to take a break from everyday life and unplug. Spending time inside or on the internet or not out exploring the amazing place we were visiting would have seemed like we weren't truly appreciating the location or getting the most out of our time. Now, travel is everyday life and time inside, time on the internet, and time not exploring are all imperative to our health and ability to fund the travel in the first place. I am repeatedly coming to terms with the shift and continuously working on ways to find balance. For the most part, I think we've done a great job so far and that the conflict mostly exists in my mind. One way I've worked to manage it is through a new morning routine during which I enjoy my morning tea, read, meditate, and practice yoga all before I touch a computer for the day. Then I set realistic expectations for the day's activities, both work and travel related.
Ian – Some days yes and some days no. Of course, it always seems like there are never enough hours in the day, (though I imagine I'd be saying that even if we weren't full-time travelers). It can be very easy to think grass-is-greener thoughts with respect to the experiences we could be having if we weren't tied to the internet or were focused purely on extracting as much fun as we could out of each place. Plus, there are plenty of amazing places that just aren't wired enough yet to be options at this point. On the other hand, making travel part of our life instead of our only mission gives us a sense of groundedness and normalcy that helps make it sustainable. I also feel like it gives us a more thorough understanding of the essence of each locale we visit; we exist not as passersby or tourists, but as short-term residents who try to connect with the ebb and flow of daily life, establishing relationships as we go (however fleeting they may be).
5) Like us you are fans of slow travel. Tell us more about your travel style and how long you like to stay in one place.
Yes, slow travel rocks and we love that you guys gave the style a name! Sometimes when trying to explain it to others we'll say that we view our lifestyle not so much as traveling but as living in different places for short periods of time – and we move a lot. Typically we will be in rental accommodations for about a month, and we always look for places with kitchens, good internet, and dogs allowed. Not only does this usually mean large discounts on our per night cost for lodging, we're also able to cook our own meals which saves money as well. With our work schedule, staying in a place for a month allows us time to get to know a location despite our other commitments. We usually explore in the evenings and on weekends and take time for breakfast or lunch dates periodically. This gives us an insight to natural tides of the day from a resident's perspective and also affords us a bit of credit with locals, who don't just cast us off with a tourist label. Every month we write about what a day in the life was like for us in that place and how we managed everyday essentials like laundry, utilities, and grocery shopping.
6) How do you find the apartments you rent on your travels?
We almost always start with Airbnb through which we're often able to find a few options that would work for us. If not, it gives us a base from which to gauge pricing, neighborhoods, and expectations when we move on to the family of VRBO sites and then to Google searches. We've had to make peace with the fact that we consistently overpay for lodging by booking in advance, but we feel strongly about our self-set requirement to have a guaranteed, strong internet connection upon arrival so that we can meet the needs of our clients and continue to fund our travels. That alone wouldn't be entirely limiting, but having dogs in addition to our internet neediness makes it quite difficult to show up first and then spend a few days finding a spot to stay later (though it seems there are always many rentals available if this does work for a traveler).
7) What are the pros and cons of travelling with your own vehicle?
Pros:
We travel and explore on our own schedule. This one is far more valuable than we ever expected.

We can be flexible in response to our sudden whims.

We travel much faster.

Our options for lodging are broader.

We both get an awesome window seat.

It's convenient and comfortable.

Our dogs can travel with us.

Though we don't have much, we also don't have to worry about a perfectly condensed packing plan.

Street cred. Seriously.

We learn more about geography by preparing our routes and finding our way.

Our lives aren't in the hands of maniacal Central American bus and taxi drivers.
Cons:
Borders

take a little longer and cost a small bit more.

If something breaks, it's our responsibility.

Higher carbon footprint than group transit that runs anyway.
8) Have you found it difficult to travel with your dogs? What advice would you give to people who want to travel with their pets?
Thus far, not really (although if you ask us again in six weeks after we have crossed the Darien Gap we might answer differently). Having four-legged companions does significantly limit our lodging options, so there is certainly a trade off, but they are also very effective thief deterrents in places where petty crime might otherwise be a concern. Our best pieces of advice, which apply mainly to the Americas because that's where our experience is, are to make sure you have copies of vaccination records, to have an up-to-date Spanish language health certificate from a vet (*cough…Photoshop…cough*), and to try to get through borders without anyone noticing you have the dogs. If that fails, be prepared to fork over an extra $20 to an agricultural officer who will type or hand-write some sort of impromptu permit before sticking the money straight in his pocket.
9) Which destinations that you've been to do you most recommend for digital nomads and why?
Every place we've been has something unique to offer. Mexico is a true cultural gem with a huge variety of landscapes, and after spending some time a bit south of there we are pining for its efficiency and lack of corruption. Lago de Atitlán in Guatemala is a dreamlike setting that we'd recommend to travelers on any budget. Central America as a whole is chock full of raw and rugged natural beauty, but infrastructure outside of major population centers can be unreliable (we've been without power or water or internet for more than 24 hours on multiple occasions). If you can handle higher cost of living, Vancouver is a diverse and world class city with cosmopolitan inhabitants, striking architecture, and a gorgeous setting sandwiched between the Pacific and snow-capped peaks.
Also, we can say with absolute certainly that Kansas City has the best barbecue.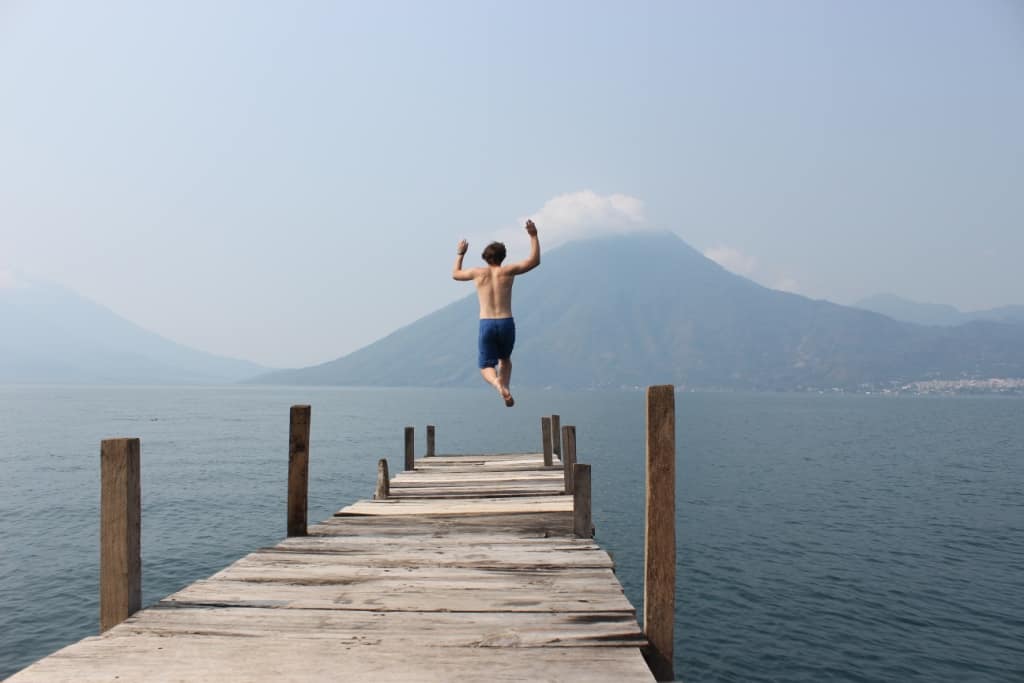 10) Where are you heading to next? Do you think you'll ever settle down in one place?
We're headed for South America, currently educating ourselves on the process of shipping our car from Panama to Colombia to avoid the dreaded Darien Gap. We'd love to be in Brazil for the World Cup next summer, but beyond that, we have no plans. There is so much world, and our desire to see more of it has not waned. Regarding settling down…
Brianna – We met a retired Spaniard in Costa Rica, and when I asked him if he lived there full time, he grinned thoughtfully and said, "I don't do anything full time." His words really resonated with me. The truth is, what it means to settle down in one place has changed vastly for me in the last year, and if anything, my vision of what the future might hold has become less clear. That said, I miss our family in the United States immensely and know that whatever we do in the years to come, I want to make time there a more frequent and lengthy occurrence. Does that count as settling down in one place?
Ian – I suppose that depends on your definition of "settle down." I can certainly see us finding a place we like and choosing to stick around for awhile, wanting to be closer to family for a longer period of time, or wanting to really focus on a specific project, but it's hard for me to picture the wanderlust evaporating or us really finding a place we want to live full-time forever.
You can follow Brianna and Ian's travels at Vangabonds and on Facebook and Twitter.
If you enjoyed this interview then read about other long term nomads in our Nomadic Interviews series.